22 of the Best, Baddest & Most Provoking Music Videos Ever Made
If you are the type of person that only listens to music on the bus while looking out the window, I am afraid to tell you that you are missing out (on a lot).
Music video clips are a big part of the creative vision of an artist and an inseparable element of their work.
The locations, choreographies, outfits, colors, special effects, and acting. Indeed, there are some masterpieces out there.
Learn more about filmmaking to jumpstart your creative visual skills.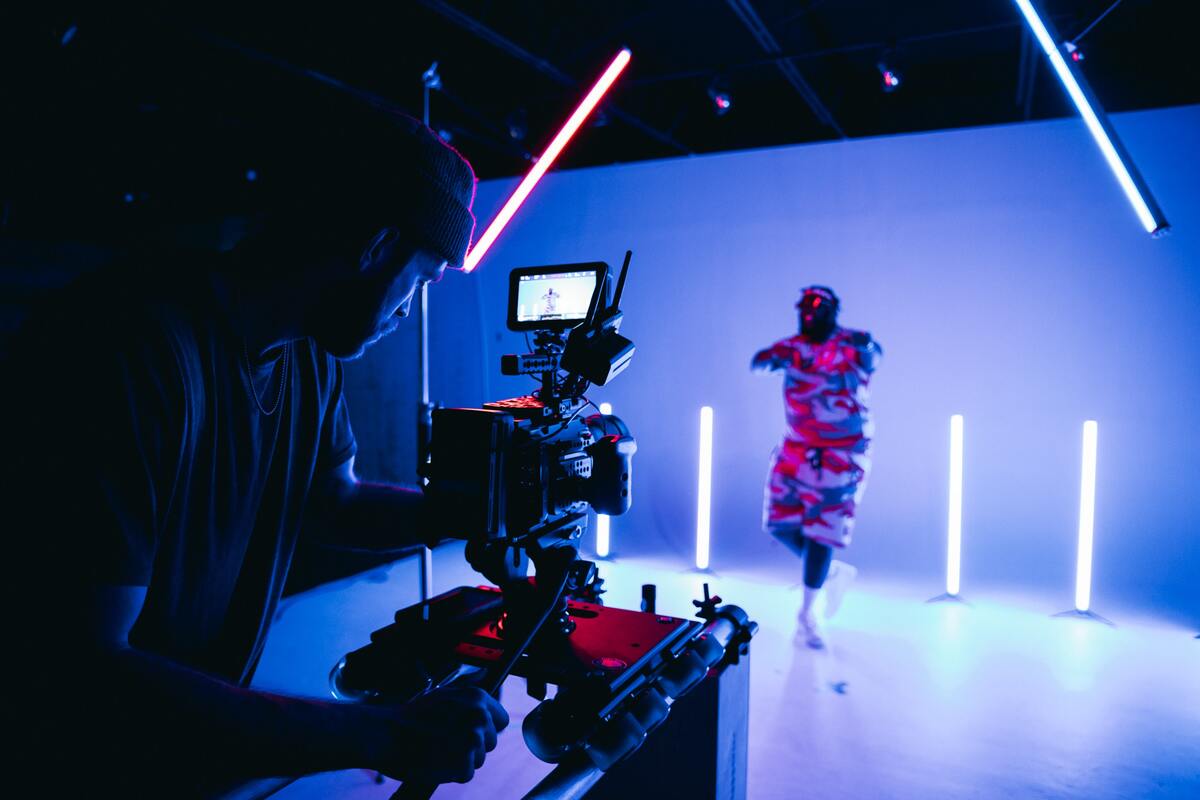 22 of the best music videos of all time
1. "Thriller" by Michael Jackson
An iconic red jacket and a pack of dancing zombies made up a video clip that remains alive after 40 years.
Thriller challenged the way of producing music videos and raised discussion around racial inequality in the industry. Plus, this production boosted the VHS market.
Fans wanted to see it several times and not depend on TV, making it the best-selling videotape at the time with over a million copies sold. Unsurprisingly, the video won a Grammy for best long-form video.
2. "Runaway" by Kanye West
It is the visual representation of the story behind the album, My Beautiful Dark Twisted Fantasy.
A dramatic, extravagant, captivating and creative vision. Some called the musical short film "a carefully modulated art film made by a man on a mission".
Unquestionably, watching it feels like we are paying a visit to the mind of an artist.
3. "Humble" by Kendrick Lamar
This video clip addresses sensitive topics like God, religion, and personal growth. Humble coats classical (and often religious) images with Black symbolism.
Its impactful scenes were smartly designed and lightened to add drama. Including Kendrick dressed as a Pope, an assembly of faceless bodies wrapped in burning rope, and more.
Be Humble and be prepared to be amazed.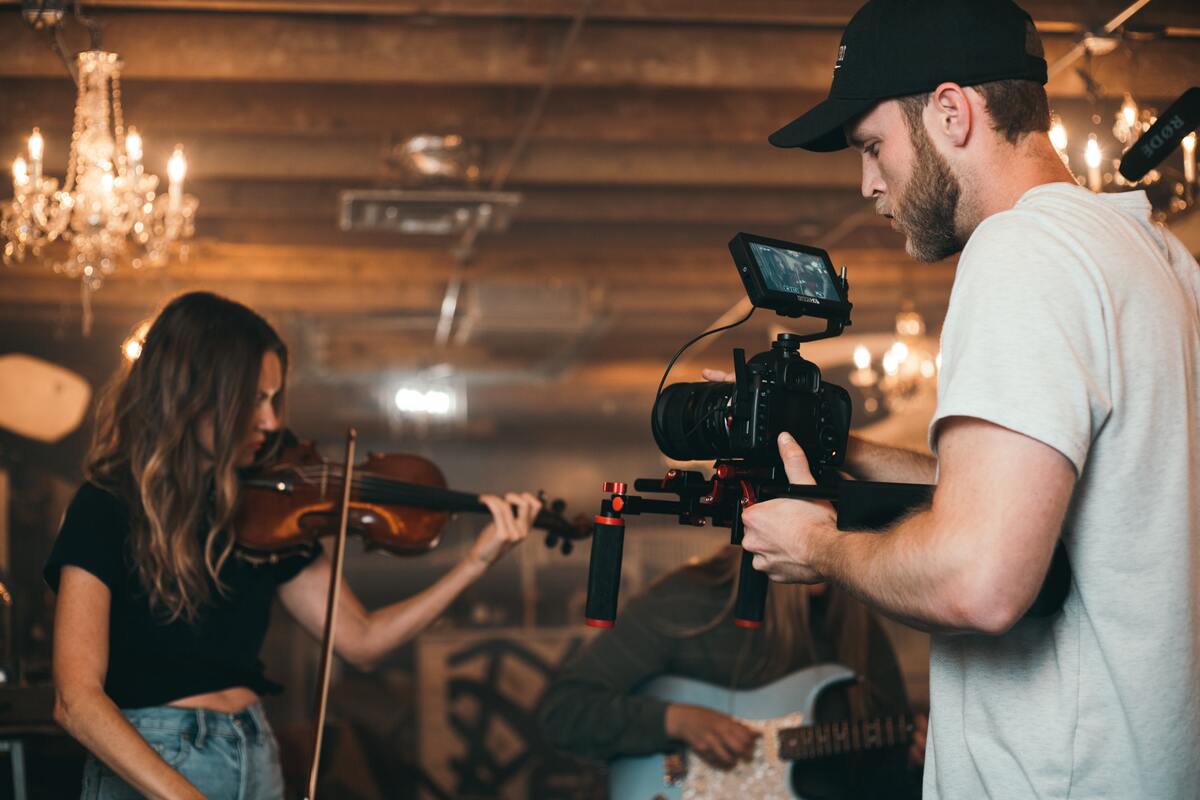 4. "Hardest Button to Button" by White Stripes
This video illustrates a song about a kid trying to find his place in a dysfunctional household when a newborn comes.
It shows Jack and Meg White performing one of their songs, but with a freaky detail: Their instruments continually multiply.
For that, this production incorporated 32 identical Ludwig drum kits, 32 amplifiers, 16 microphone stands, and one Beck cameo.
5. "Smells Like Teen Spirit" by Nirvana
A bunch of guys tearing up a high school describes one of the most iconic video clips of the 90s.
Smell Like Teen Spirit is often seen as a teen revolution anthem. It successfully (and beautifully) depicts chaos, riot, and not following guidelines.
Plus, the high school punks that take part in the video are real fans, which is pretty cool.
6. "The Rain (Supa Dupa Fly)" by Missy Elliott
Missy Elliott in a blow-up trash-bag jumpsuit is an iconic image that has stayed with us since the 90s.
From the cool outfits to fisheye lens shots and dance moves. Surely, you can not watch this video clip without emerging in its vibe.
Moreover, it featured cameos like Timbaland, Tamara "Taj" Johnson-George of SWV, Yo-Yo, Lil' Kim, Total, 702, Da Brat, Lil' Cease, and Sean Combs.
7. "Sledgehammer" by Peter Gabriel
This innovative video emerged in 1987 and has not lost its charm. It features a technique called claymation, which is essentially the same as stop motion animation but uses clay or plasticine.
The singer lay down under a sheet of glass for 16 hours while the video was recorded one frame at a time.
Consequently, "Sledgehammer" was nominated for 10 VMAs and won nine, including Video of the Year. Thank you, Gabriel; your sacrifice was worth it.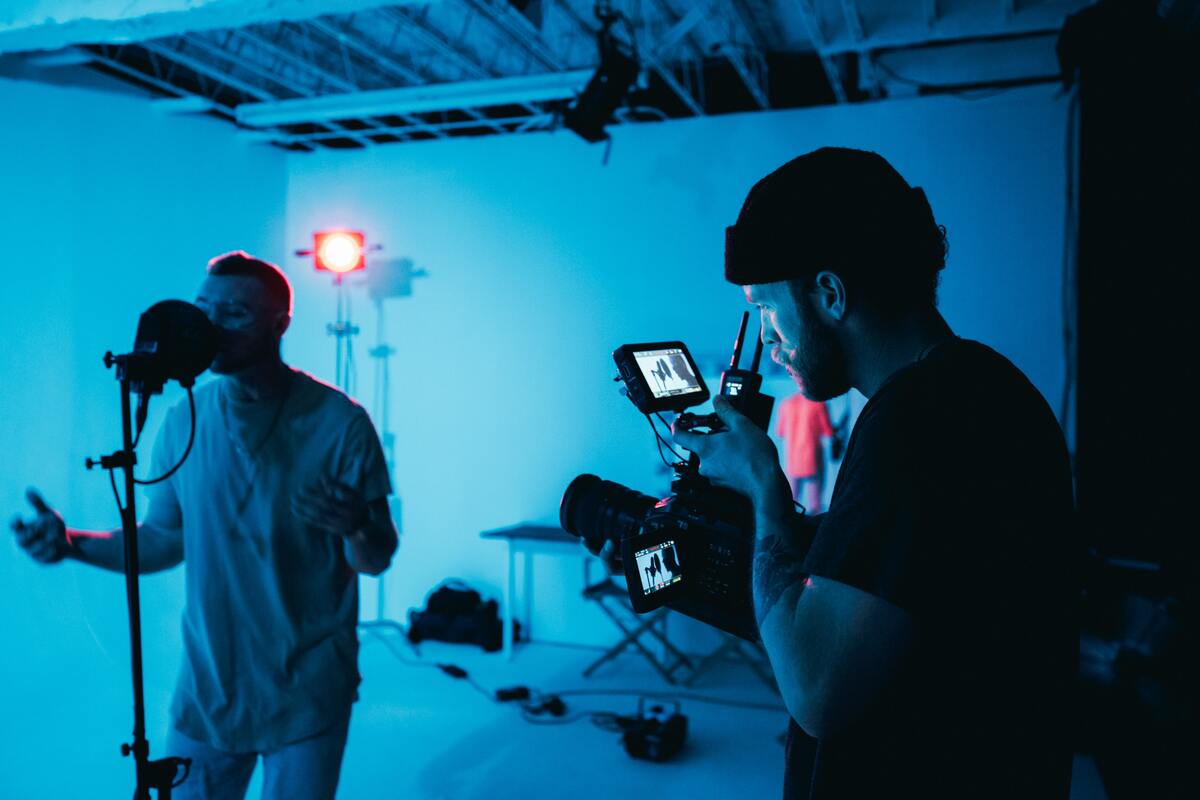 8. "Here It Goes Again" by OK GO
This is a single continuous take of the band members nailing perfectly choreographed moves on six treadmills.
The band members. Dancing. On six treadmills. If you do not understand how that went viral, simply read that again.
Plus, this video clip emerged during the growth of amateur internet content, and its massive audience certainly felt entertained.
9. "Sabotage" by Beastie Boys
Sabotage is a parody or critique of American policemen. The video clip is a well-executed visual representation of the lyrics and the message behind the song.
In short, it is a humorous and anti-authority story with a cool car explosion.
10. "WAP" by Cardi B feat. Megan Thee Stallion
Erotic, exotic, extraordinary. This video incorporates snakes, felines, sensual outfits, and Kylie Jenner as a cameo.
In short, it portrays two powerful, wealthy, confident, and massively influential black women openly welcoming their sexuality.
11. "Montero (Call Me by Your Name) by Lil Nas X
We have all been caught between the devil and the deep blue sea at some point in our lives.
What has not happened to most of us is being caught on his lap... dancing.
Lil Nas X shocked the world with this dramatic, sexy, and colorful video clip. The singer included historical references, such as Greco-Roman architecture and medieval artwork, and covered them with extravagance and trippiness.
12. "Bohemian Rhapsody" by Queen
Classical, iconic, dramatic. All fell short in describing such a masterpiece.
The video includes shots of the band playing and close-ups that show passionate facial expressions as if you are experiencing your own private live concert.
Interestingly, most light and visual effects were produced during the recording, and only a small part was added during post-production.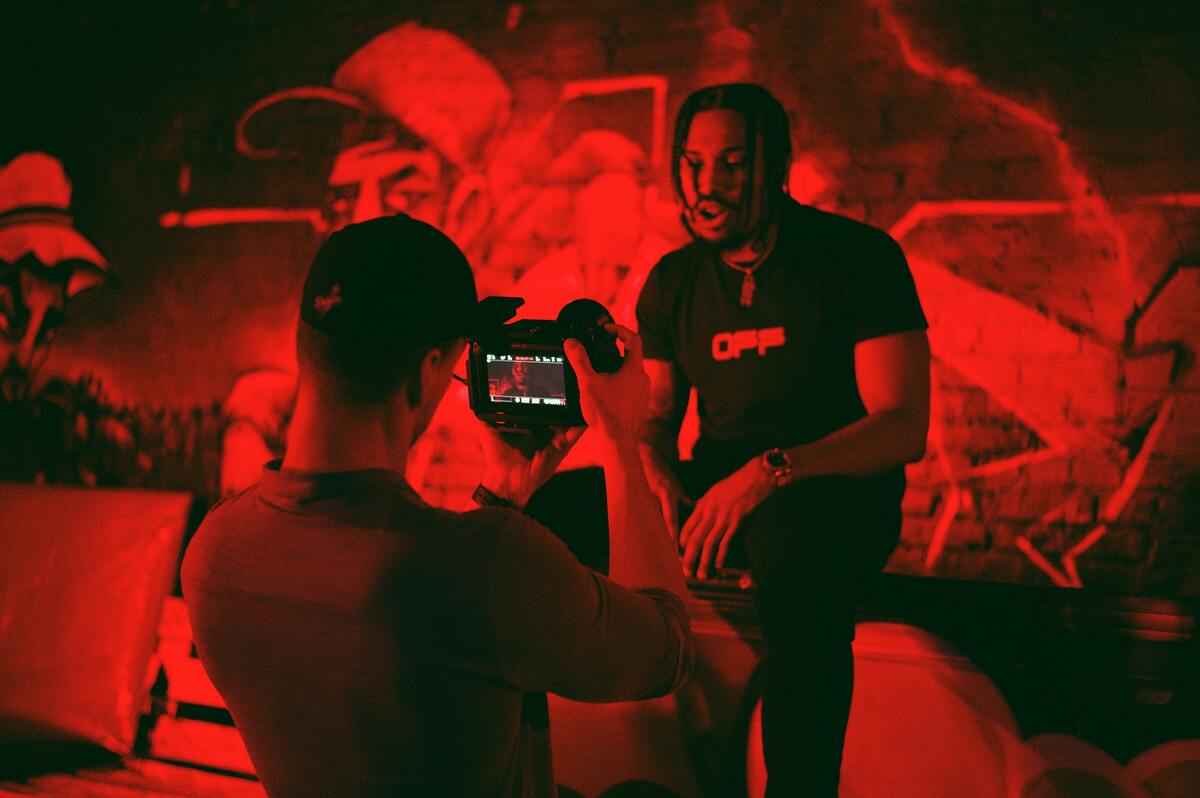 13. "Rhythm Nation" by Janet Jackson
If pop music, the army, and social justice were put in a blender, this is how that'd would look like.
The singer and her crew emerge as soldiers in a smoky black and white scenario.
Janet Jackson sings about fighting racial barriers while dancing with her troops in an abandoned site. Both the aesthetic and the message hit the nail on the head.
14. "Ashes to Ashes" by David Bowie
Ashes to Ashes was one of the most iconic music videos of the 1980s. The video has a peculiar aesthetic, marked by its clothing, solarised color, and stark black-and-white.
Back then, it was the most expensive music video ever made and remains one of the most costly of all time. We would say it was worth the investment.
15. "Apeshit" by The Carters
Apeshit is shot in the largest art museum in the world: the Louvre (yes, the one with Mona Lisa).
As expected, the aesthetic of the video is absolutely divine. This masterpiece included no purposeless detail and numerous symbologies spread across the video.
In short, it addresses ancestry, power, and the black community. Watch it... and take notes.
16. "California Love" by 2Pac feat. Dr. Dre
This music video was inspired by the post-apocalyptic dystopian action film Max Max Beyond Thunderdome (and it nails it).
The shoots are brilliantly executed, and all elements help tell the story. The fire, location, outfits - all create an explicit and impactful visual theme.
17. "Kiss" by Prince
One of the most remarkable songs of all time is also escorted by one of the greatest video clips.
Prince arises in a half shirt and leather jacket (let's face it, we all have this picture in our heads).
Then the singer goes shirtless and performs dance choreography in a hall accompanied by the veiled dancer Monique Manning wearing black lingerie and aviator sunglasses. Again: iconic.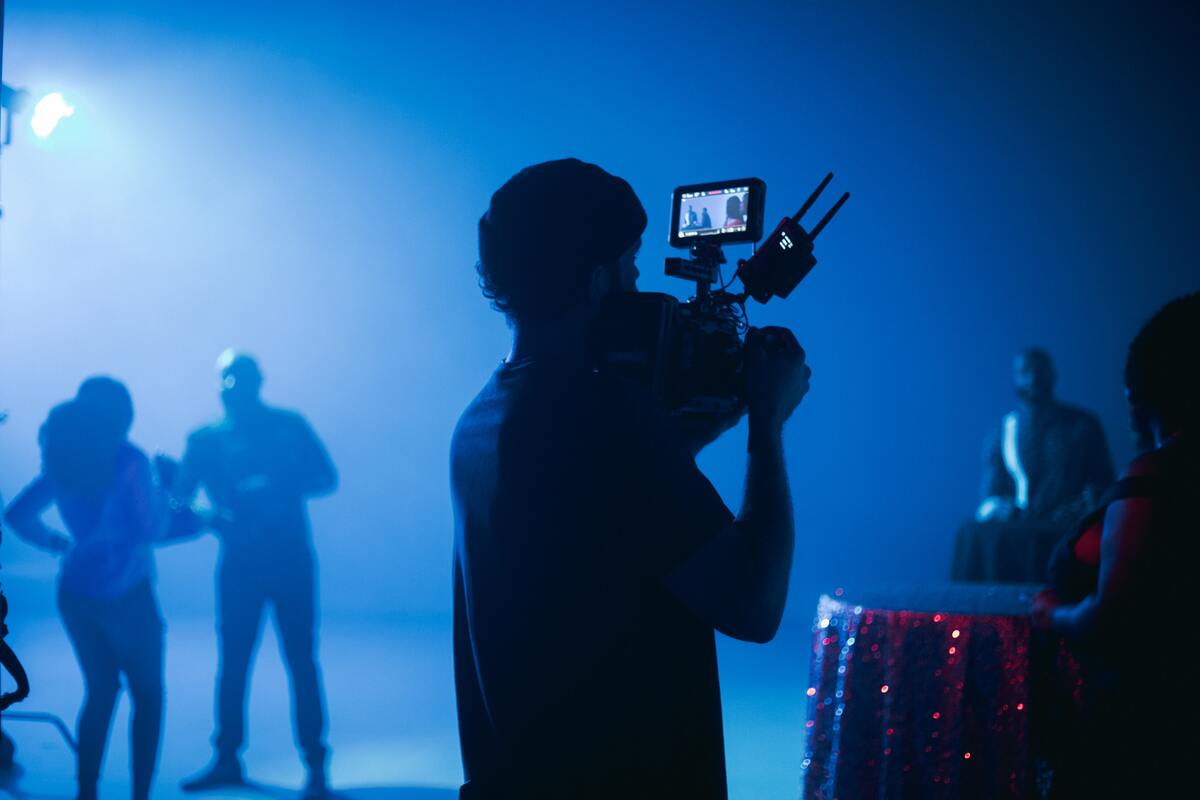 18. "Take on Me" by A-ha
Take on me shows a woman getting dragged out of a café by a man and into a black-and-white animated realm, where they fall in love and get chased by bad guys.
The video used the innovative technique of rotoscoping, which involves tracing live-action images and rendering them to look like literal moving sketches or drawings.
At the 1986 MTV Video Music Awards, Take On Me earned 8 nominations and won six awards. The best part is that the final version of Take on Me was recently remastered in 4K and is available on YouTube.
19. "This Is America" by Childish Gambino
This is America is a masterwork that brings the topic of gun violence in America to the table.
The viewer is intentionally distracted from the chaotic background by the excentric performance and dance moves. It aims to criticize how people focus on entertainment instead of the current violent scenario that the country lives in.
It includes shocking scenes such as a massacre representing the 2015 mass shooting at a church in Charleston, South Carolina.
20. "Vogue" by Madonna
Vogue was inspired by the dance of the same name. This dance style originates from New York gay clubs, where dancers used a series of complex hand gestures, body poses, and movements to imitate Hollywood stars.
The music video was shot in black-and-white and took stylistic inspiration from the 1920s and 1930s. The iconic video won three awards at the 1990 MTV Video Music Awards out of nine nominations.
21. "Somebody That I Used To Know" by Gotye feat. Kimbra
A beautiful and well-executed visual story. This video clip shows naked Gotye and Kimbra being transformed into an art piece with stop-motion animation.
The paint, which represents their conjoined relationship, slowly fades throughout the video.
Besides being captivating, Somebody that I used to Know reminds us of the powerful narratives that visuals can convey.
22. "Freedom! '90" by George Michael
Apparently, George Michael had been criticized for not paying enough attention to looks and aesthetics. In response, he decided not to appear in his own video clip, which was really rare at the time.
Instead, he hired the five most attractive supermodels worldwide and a few male models to sing the song.
The result? An amazing video clip together with criticism of the culture of MTV.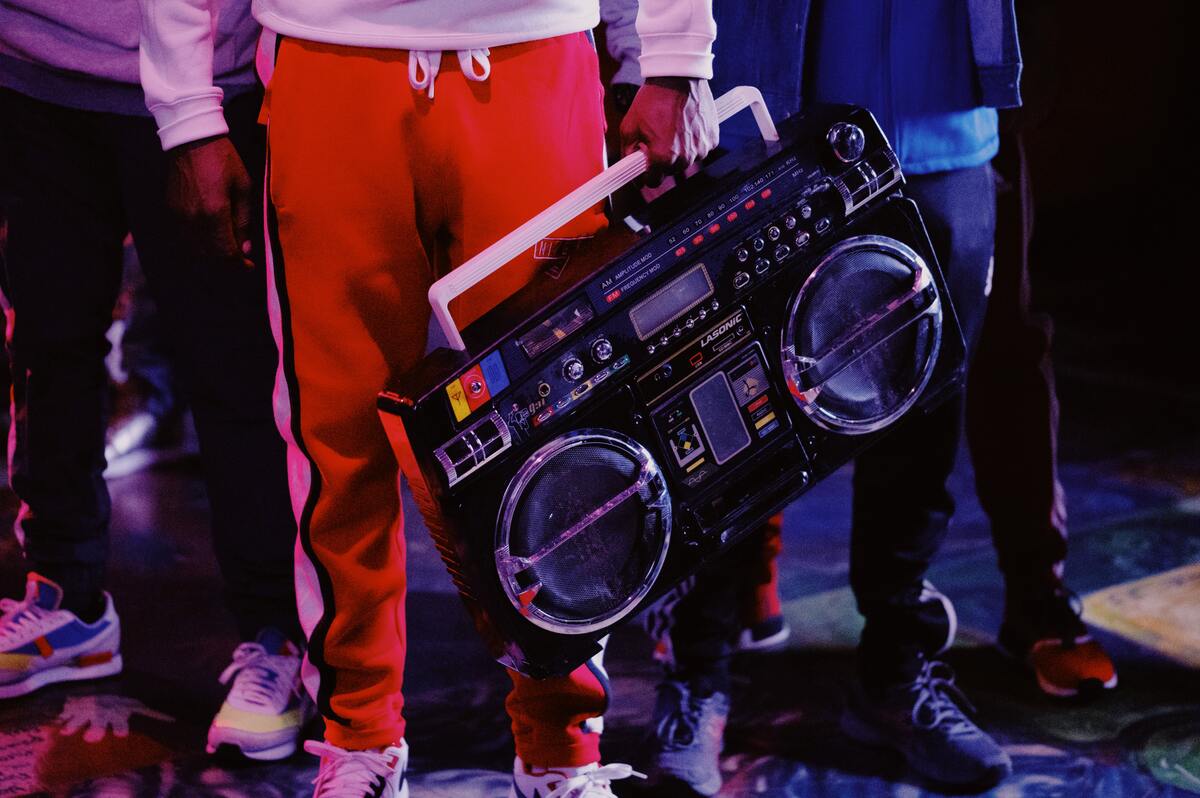 Learn more. How to create your own music video
Inspired? Excited? Curious? The good news is that you can do it too.
Discover how you can create your own music video.
About the instructor
Eypee Kaamiño
Videographer
Berlin, Germany
Eypee Kaamiño is a videographer for documentaries and tourism. His background is working in the music industry, in which producing music and music videos was the main job.
FAQs
What is the best camera for music video?
Panasonic X2000
What is the most famous music video?
Thriller (Michael Jackson)
What is the most beautiful music video?
Vogue (Madonna), Apeshit (The Carters).
What is the best music video in 2023?
"Oh My God" - Adele
Popular listings for rentals