Elevate Your Video Sound With These 9 Best DSLR Microphones
Rent camera gear from local creators.
A picture is worth a thousand words. A one-minute video is worth 1.8 million words.
But is a poor-quality audio-video worth the same number of words? Or would the viewer get frustrated and click out?
Thankfully, with a good DSLR microphone, we do not need to know the answer to these questions.
We've compiled a list of the 9 best microphones for DSLR cameras – read on to explore them all and make up your mind about your next best sound provider!
wedio top picks
Best DSLR Microphones
3 main types of on-camera microphones
Numerous studies showed that audio is the most important part of a successful video. It might sound surprising, but it is true.
How many times have you watched a video with a terrible sound and have not been instantly put off? Vloggers, YouTubers, and amateur filmmakers would most certainly vouch for that.
But, before taking a look at the best microphones for your camera, let's first see what kind of microphones exist, so you can decide which is best for your usage.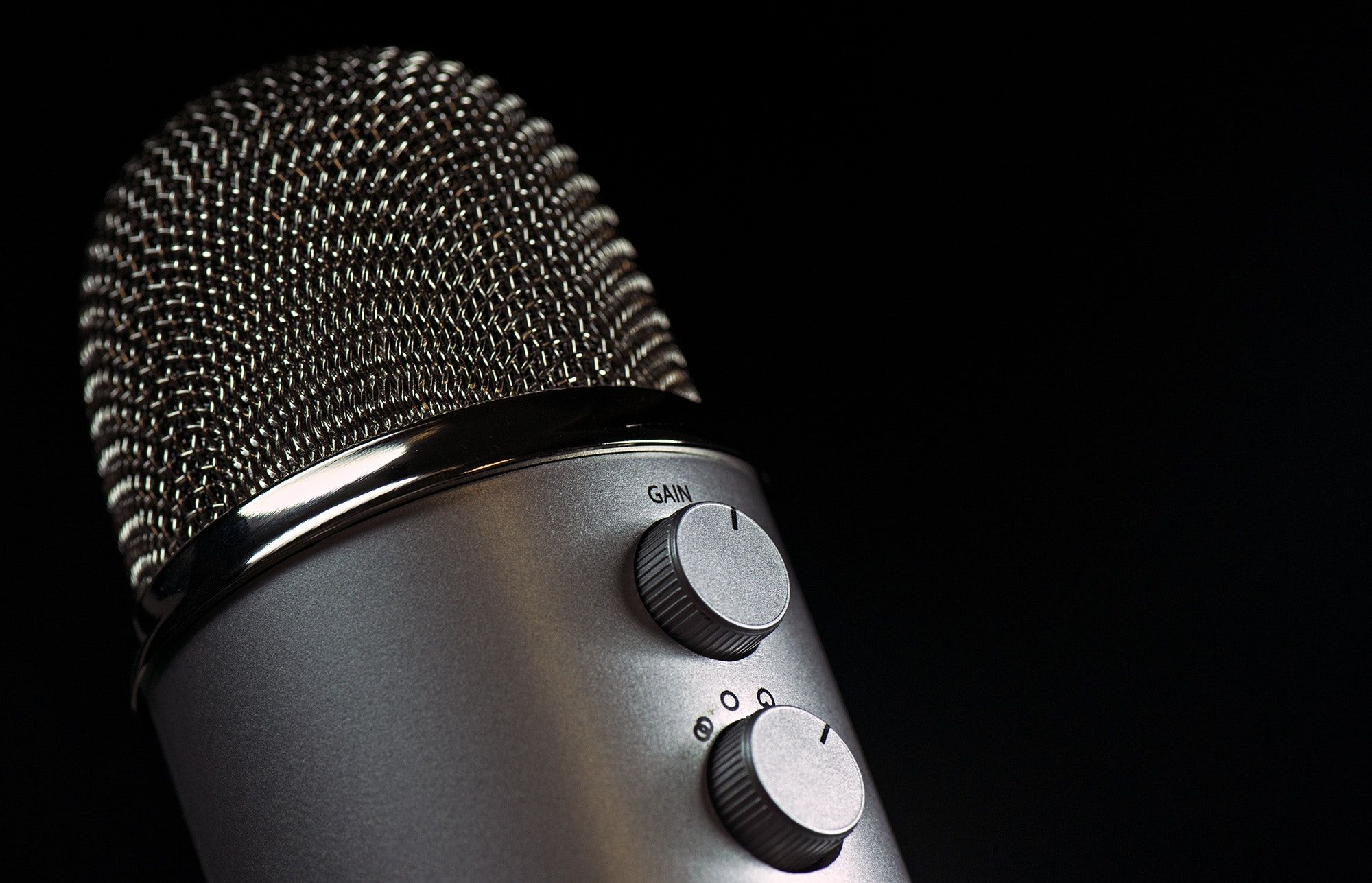 a. Handheld recorders
These are compact standalone devices that have built-in microphones but can also act as recorders for external mics. A plus is that some can be mounted on a camera.
b. Lavaliers
The lavaliers are meant to be clipped on the clothes of the speaking subject. They can directly be plugged into your camera or they can be wireless, which means you will be carrying a transmitter that transmits radio frequencies.
c. Shotgun
These are technically on-camera mics as they are designed to be clipped onto your DSLR to stay out of frame.
As their name suggests, shotgun mics are oblong and generally have a super-cardioid/ hyper-cardioid polar pattern, which means that they almost don't pick any sound from the sides, which is great for eliminating surrounding sounds.
9 of the best microphones for DSLR cameras
1. RODE VideoMic NTG
RODE VideoMic NTG
extremely easy to use

– and very compact

Frequency response

– 35 to 20,000 Hz (± 3 dB)

Equivalent Noise

– 15dB SPL (A-weighted, as per IEC651)
The Rode VideoMic NTG is pretty similar to the Rode VideoMic Pro, which is also known as the best microphone for amateur Youtubers and filmmakers whose knowledge regarding sound engineering is very limited.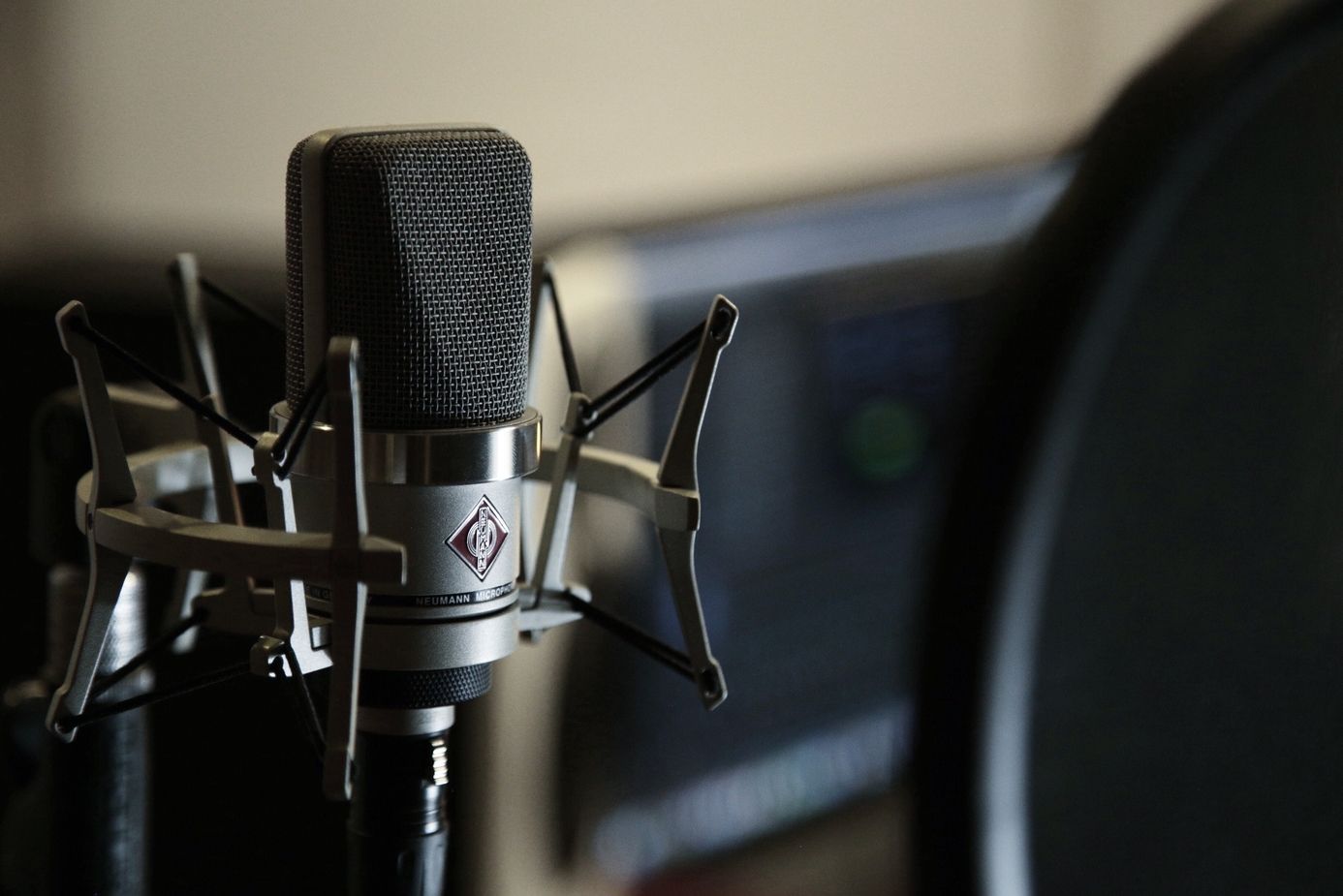 Some of its advantages include being extremely easy to use and very compact. It also doesn't use any batteries, as it is powered by the camera and has an aluminum construction which might last longer than the VideoMic Pro+.
Moreover, you can use the VideoMic NTG as a full USB microphone to record on your computer, and it is surprisingly cheaper than the VideoMic Pro+.
2. Shure MV88+
Shure MV88+
captures immaculate audio

– up to 24-bit/48kHz resolution

Maximum sound pressure level

– 120 dB

Frequency response

– 20 to 20,000 Hz
The Shure MV88+ is a portable audio & video recording kit that makes mobile recording on iOS and Android very facile. This compact microphone captures immaculate audio up to 24-bit/48kHz resolution just by connecting to your phone.
When downloading the ShurePlus MOTIV iOS app, you'll gain access to DSP presets, polar pattern selection, gain settings, and other advanced features.
It comes with a complete kit and all the accessories needed to get up and running such as a Manfrotto® PIXI tripod, phone clamp, and mount, as well as iOS and USB-C cables for next-level compatibility and connectivity.
3. RODE NTG5
Also known as one of the shortest and lightest shotgun microphones on the market, the RODE NTG5 is ideal for use in the most demanding recording applications.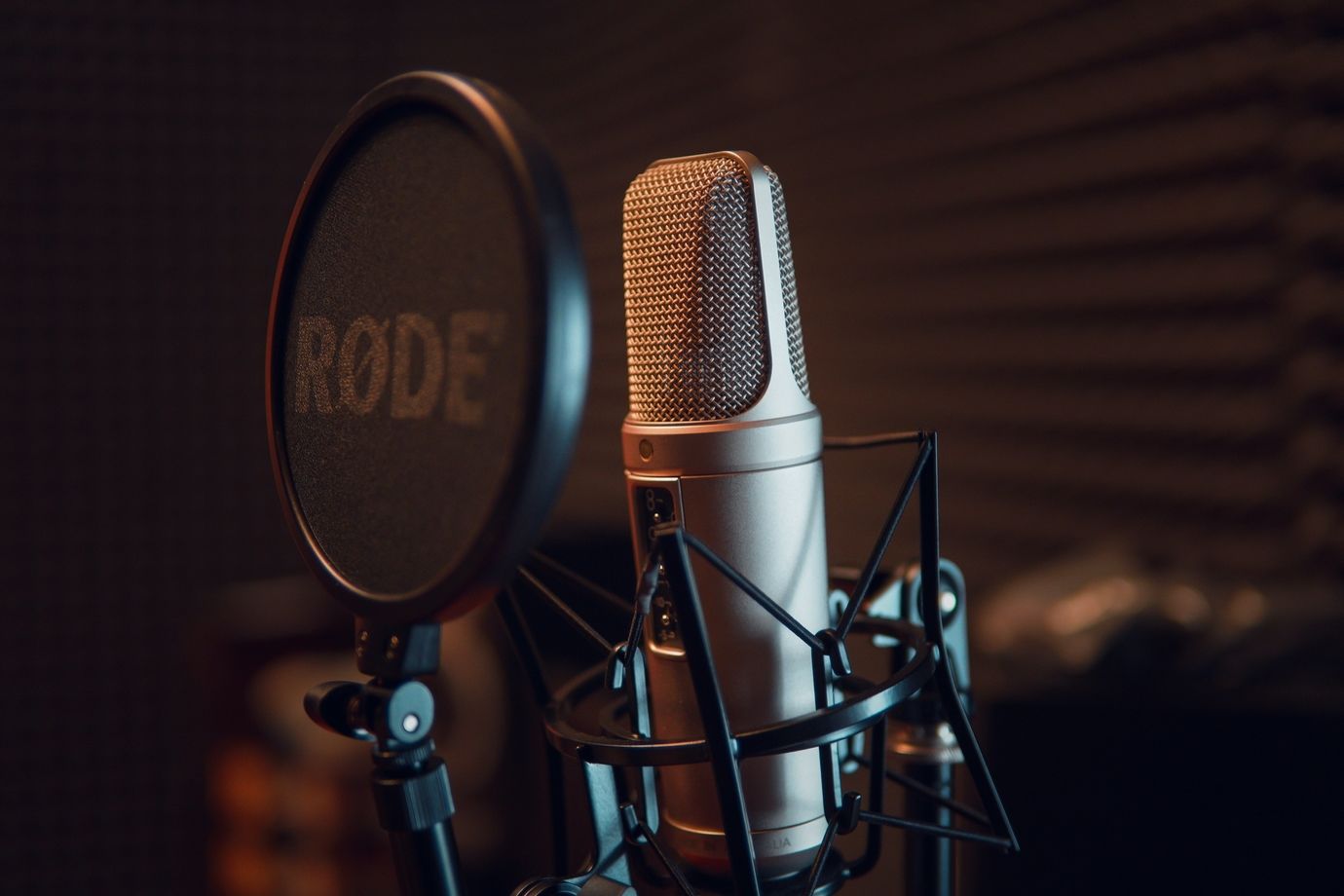 It prides itself on revolutionary acoustic design and unmatched acoustic transparency with a natural, uncolored sound that performs well in a wide variety of applications, particularly location recording and filmmaking scenarios where superlative audio is imperative.
4. Movo VXR10
Movo VXR10
Has insane value price

– and is extremely compact

Frequency Response

– 35 Hz to 18,000 kHz, +/-3dB

Sensitivity

– -42dB +/- 1dB/0dB=1V/Pa, 1kH
The Movo VXR10 stands out for its insane value for the price. It comes with a handful of accessories such as a shock-mount, a deadcart windscreen, and on top of that, thousands of positive reviews regarding its build and sound quality.
Since it's extremely compact, you can also use it with your smartphone. Not bad for a microphone under the $40 price point, right?
5. Sennheiser MKE 600
Sennheiser MKE 600
High technology

– and perfect for cinematic challenges

Frequency range

– 40 to 20,000 Hz

Max. SPL (P48): 132 dB

– Max. SPL (battery): 126 dB
Another type of shotgun mic, the Sennheiser MKE 600 is capable of handling the most demanding filming challenges.
Because of its high technology, it can pick up sounds coming from the direction in which the camera is pointing and effectively attenuate noise coming from the sides and rear, including wind noise.
The biggest difference when comparing it to the previous mics is that it wasn't primarily designed to be directly attached to cameras. However, since it comes with an adaptor, many users use it with their cameras.
6. Shure VP83F
Shure VP83F
Detailed, high-definition

– and very compact

Frequency response

– 50 to 20,000 Hz

Audio input details

– Superkardioide 50 to 20,000 Hz
Unlike other mics, the Shure VP83F allows you to record independently using the mic only, without the camera, which makes it a recorder on its own.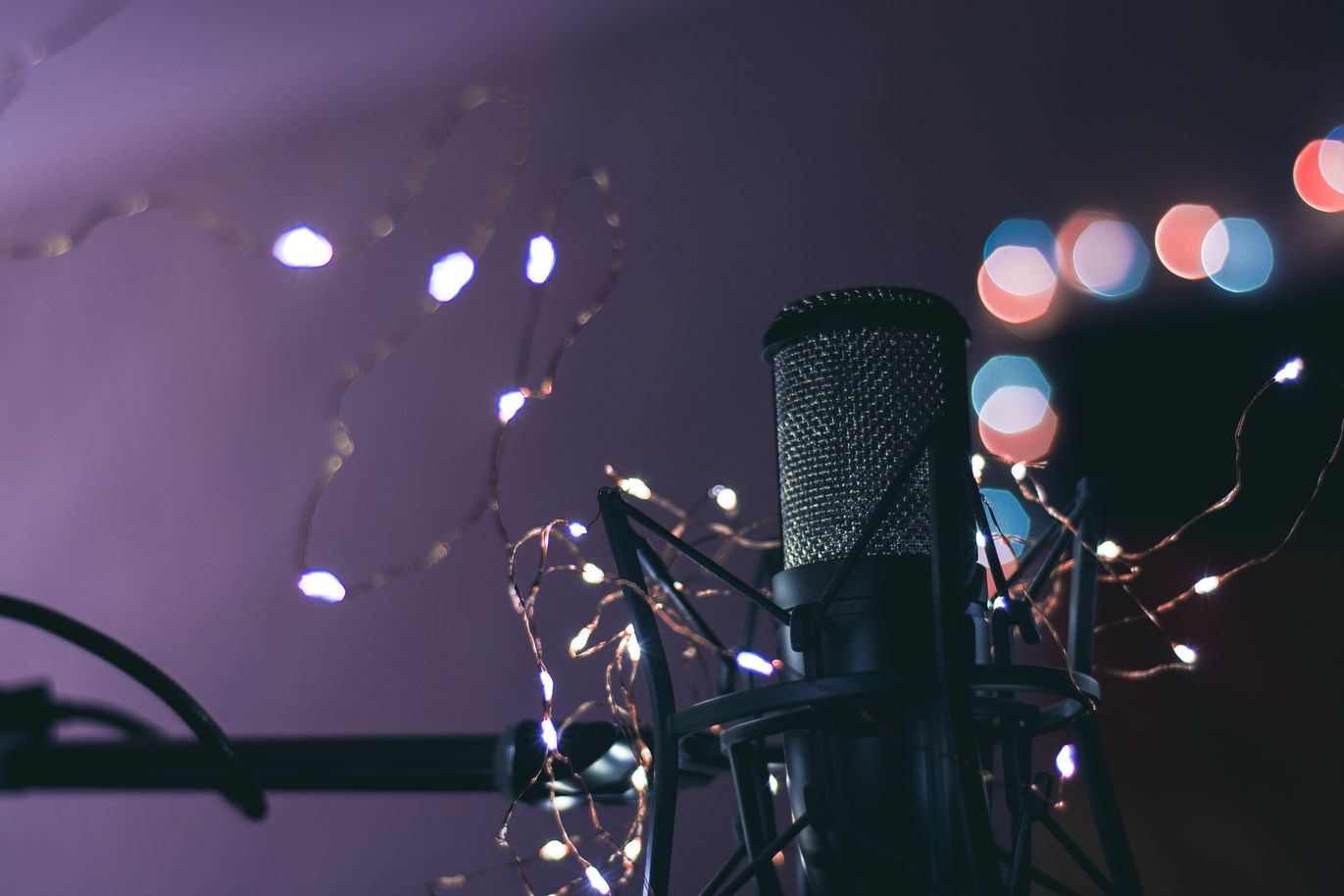 Moreover, unlike other microphones, it has a screen that makes it very easy to keep track of the battery, the time recorded, the volume, etc.
Lastly, it is very compact and has a much greater RF rejection which means that if your phone is sitting close to the microphone, you won't risk having much interference.
7. Audio-Technica Dynamic Microphone AT8004
If you're into broadcasting, this microphone might be the answer to all your wishes.
It is specifically built to capture vocals, instruments, live streams, and podcasts quickly converting them into a polished studio sound that's broadcast‑ready. It is ideal for interviews, sportscasting, and as the "mono" mic when used in conjunction with a stereo microphone.
8. Tascam TM-2X Stereo X-Y Microphone For DSLR Cameras
Tascam TM-2X Stereo X-Y
High quality

– and extremely easy to use

Frequency response

– 50 to 20,000 kHz

S/N ratio

– 74dB (at 1kHz, 1Pa, A weighted)
The Tascam TM-2X Stereo Microphone is a pair of matched microphones designed to be integrated easily with Tascam DR-Series recorders.
The X-Y pattern and two mic capsules are ideal for capturing a true representation of the sonic atmosphere, whether it's sound from a wide area or directly in front of the camera. As a result, the TM-2X records pristine sound that fits naturally with the recorded video.
9. Canon Directional Microphone DM-E1
Canon Directional DM-E1
Lightweight design

– and very compact

Frequency response

– 50 to 16,000 Hz

Sensitivity

– -42 dB (1 Khz, 0 dB=1 V/Pa)
Calling all amateur filmmakers to have a look at this microphone as it is known to capture movies with a superb and clear soundtrack.
It features a shotgun design, delivering high-quality movie sound and its sensitivity of 42 dB lets you record even the quietest sounds. Futuristic looking, lightweight, and compact, it makes it easy to carry and shoot on the go. Definitely a great option for anyone interested in filmmaking.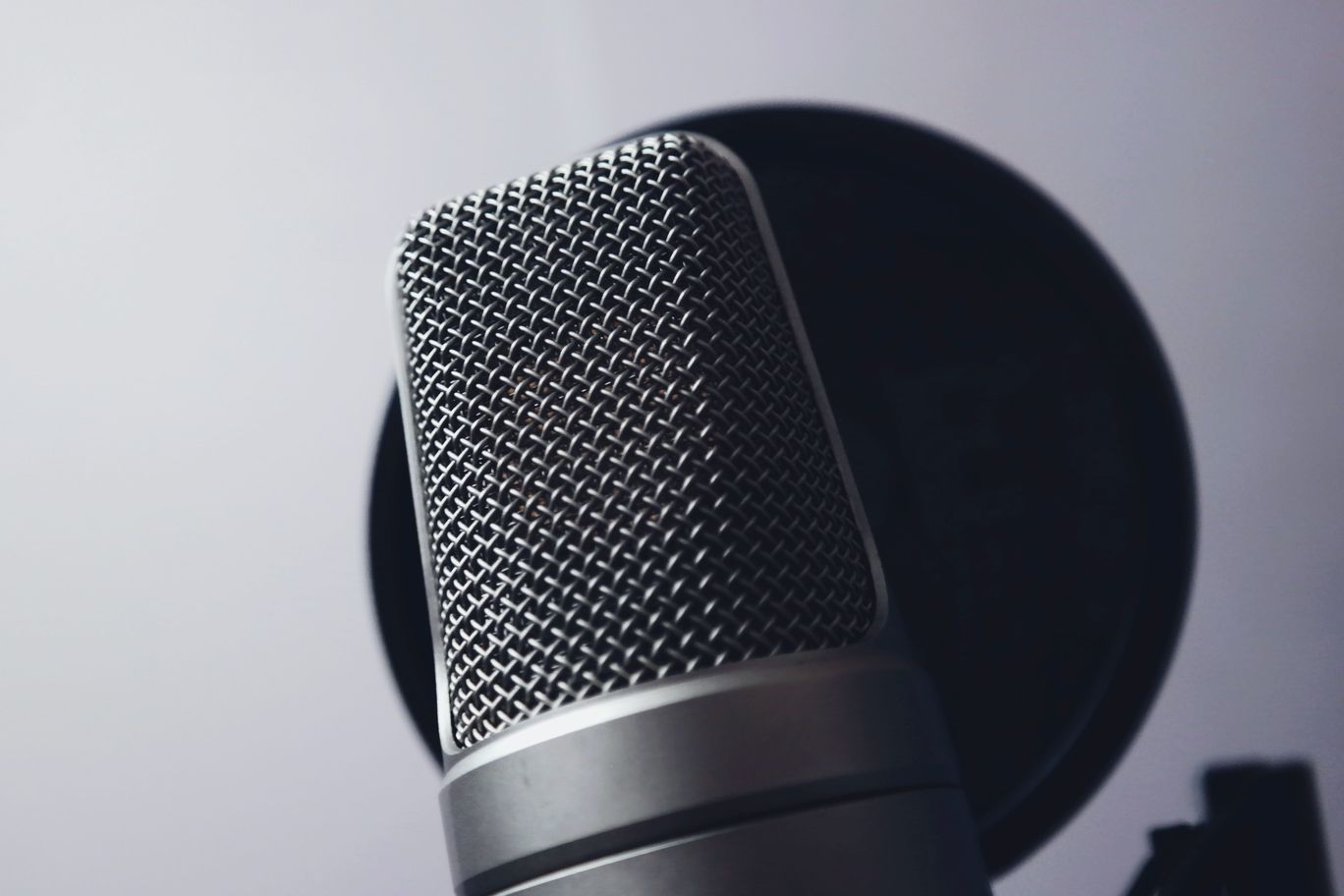 Rent a body mount for your action cam
Camera Rental: Save Money with Wedio
5sHshmF1n_Y
Rent Camera Gear: Access Pro Equipment
qqHXJy6AWlc
Camera Hire: Take Your Production to The Next Level
71PttfqWPXk
If you find DSLRs and their accessories to not be the right options for you, it's worth taking a look at action cameras.
Easy to pull out and shoot, action cams make it very easy to tell a story. Have a look at this compilation of best body mounts meant to protect both the action cam and the story you want to tell!
About the instructors
FAQ
How do I choose a DSLR microphone?
Start with making a list of what you are looking to use the DSLR microphone for and then you can check the models of microphones in our compilation.
Can I use normal microphones for DSLRs?
Yes, you can connect an external USB mic to a DSLR camera using the correct audio cables and a USB cable for power.
Can you use Blue Yeti with DSLRs?
Yes, you can.
Rent DSLR mics from local creators.
Save up to 40%.
Global Coverage included.
https://images.unsplash.com/photo-1638827196708-91499528ce55?ixlib=rb-1.2.1&ixid=MnwxMjA3fDB8MHxwaG90by1wYWdlfHx8fGVufDB8fHx8&auto=format&fit=crop&w=2070&q=80
https://www.wedio.com/en/microphones
Popular listings for rentals