Need Inspiration? Here Are 9 of the Best Drone Films
Drones are rapidly becoming an essential tool for the modern filmmaker. Gone are the days where you needed a helicopter and crew to shoot aerial footage.
Now you can create impressive films from above and on your own with a drone (and a bit of practice).
What makes a drone video great?
Drone films are an impressive watch, no matter whether you're watching footage in a film or a travel video.
The best drone footage shows us the world from an entirely different perspective – a perspective usually reserved for the birds above. We get to travel the world and marvel at both nature and civilization, both new and old.
Here we've collected some of the most impressive drone films from around the world.
They show everything from nature's beauty to the crazy creative ideas you can put on the screen—the perfect inspiration for getting into shooting films with drones yourself.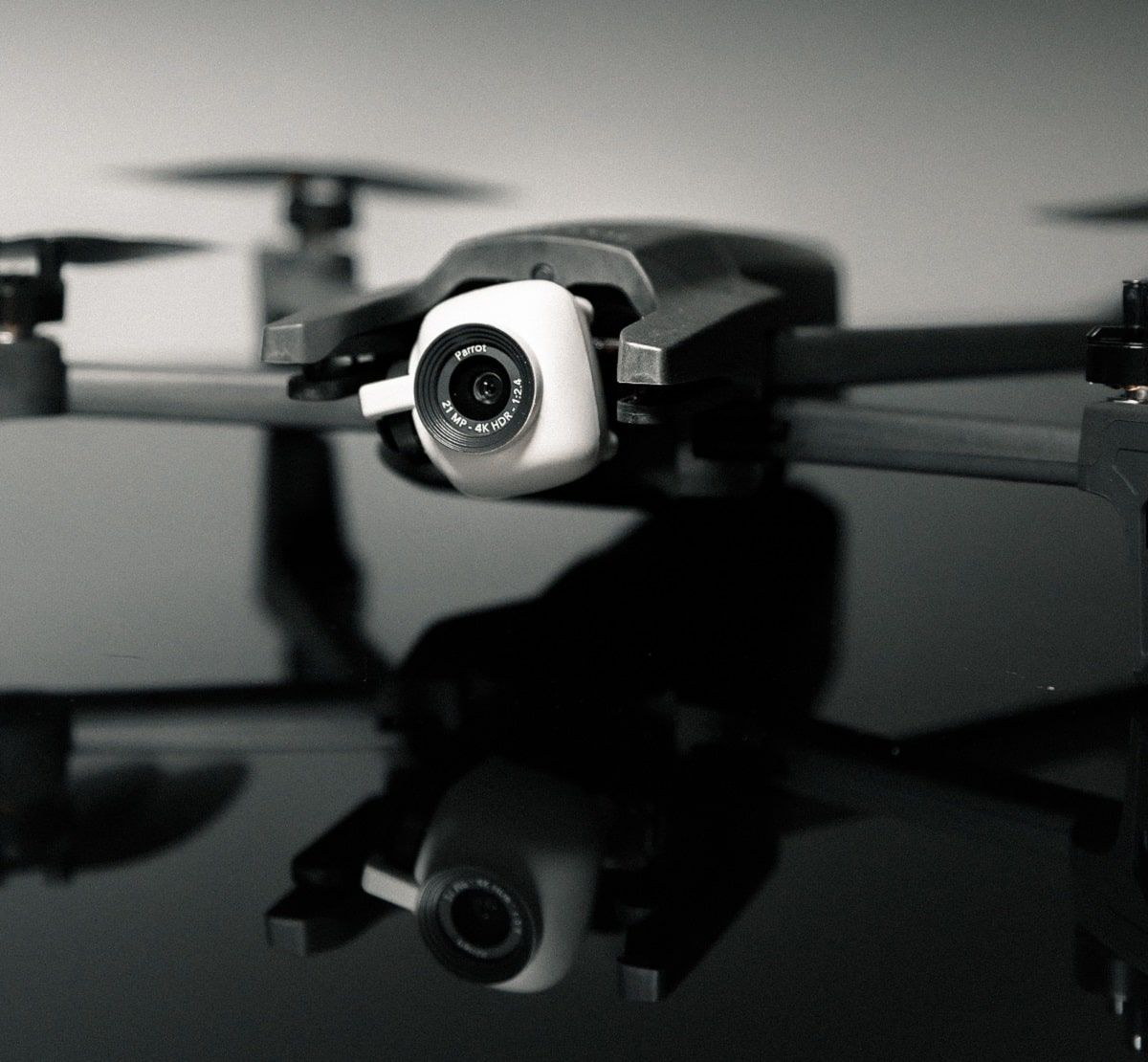 9 of the most stunning drone films
Our first drone video is a free-running video, where we follow one (or several) main characters (s) from the top-down while they run, jump and travel in several different locations.
It shows how you can use drones to fulfil your creative ambitions.
And these guys go all out in their free-running video.
They use both added video game aesthetics and sound and wires to run up and down a building while always maintaining the top-down perspective.
In Mighty Wings, we get to take a look at the world from above. Filmmaker Chris Peloquin takes us around the world on the wings of a drone.
With drone video footage from countries such as Ireland, Iceland, Switzerland, Italy, Croatia, Slovenia, Arizona, Montana, Tennessee, California, and Michigan.
We get to see vast vistas, mountain tops, and the breaking of the waves upon the coast.
A stark, beautiful drone video from the abandoned city of Pripyat in the dead of winter.
The ghost town was once full of life, but everyone was evacuated in 1986 after the meltdown of the Chernobyl reactor.
We get to see what they left behind, the Palace of Culture, the collapsed school, and the lonely Ferris wheel in the fairground.
When we look out upon the ocean from the shore, it's vast and seemingly endless. A drone, however, gives us an aerial view and allows us to go into more depth and detail.
This drone captured footage of two adult whales and a baby whale swimming, flipping, and gliding through the aquamarine blue ocean off the coast of Hawaii.
It's quite the treat to watch these massive, majestic animals in their natural element.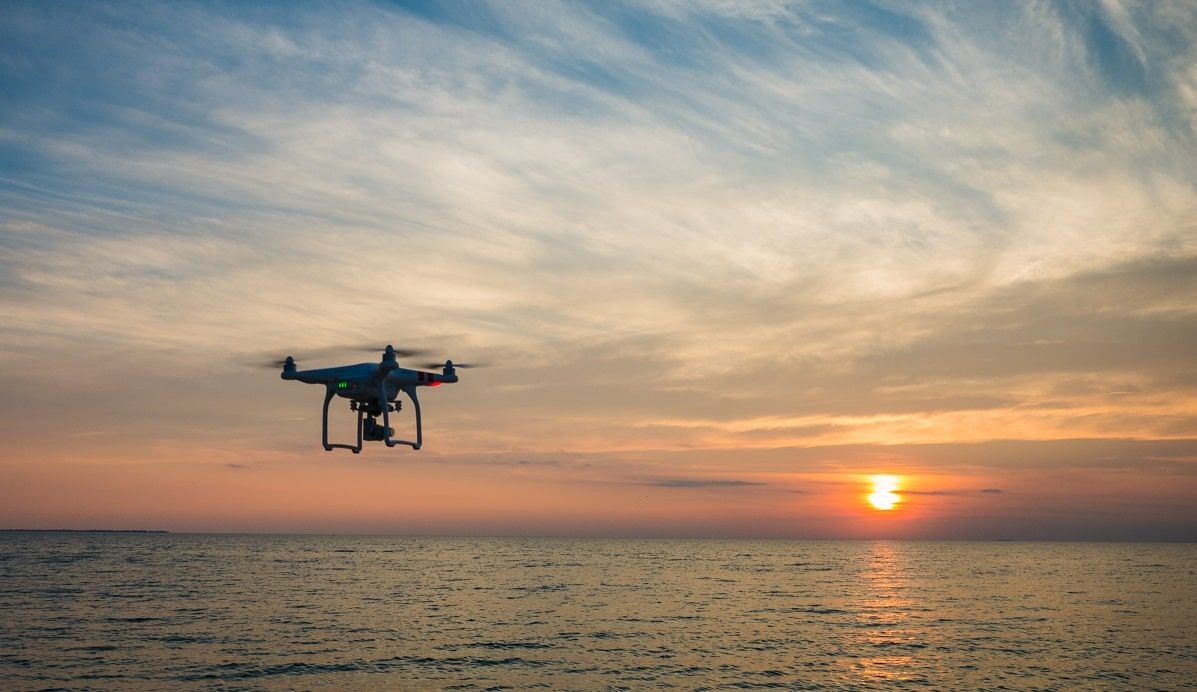 New York is known as the city that never sleeps. However, due to the corona pandemic and government restrictions, last year was one of the few times the city was almost empty.
One filmmaker seized the opportunity and flew his drone around the near-empty streets, capturing all the well-known areas of the city that were formerly hustling and bustling, now desolate, except for a few people on their way through the city.
This drone video is a rollercoaster ride through narrow passages and swerving around hot air balloons captured in Cappadocia in Turkey. So hold onto your seat as you fly through the air.
This video uses the advanced drone piloting technique FPV (First-person view), where the pilot controls the drone from a first-person perspective through FPV goggles.
The goggles receive the drone footage in real-time, allowing the pilot to perform these crazy manoeuvres in the air.
Drones give you the ability to show off your adventuring from afar and getting the best drone video footage from impossible angles.
In this drone video, we follow a group of hikers driving into the Arizonian wilderness. We see the beautiful stony mountainsides.
We watch this merry band conquering the slopes, rappelling down waterfalls, and having fun jumping into pools of water.
This drone video captures the diverse beauties of Thailand. From the magnificent nature, mountains, beaches, and forests to the bustling cities.
We get to watch music festivals, night parades, boat rides, and fireworks.
The golden temples with monks tending to their usual monk-business, people who are biking around the countryside, and sporting events, at which children try to knock each other over.
Thailand is full of life and beauty wherever you look – and this drone film puts that to display.
Does this video have the best editing? Certainly not. Then what about a great soundtrack? No, not even a sound. Then what is so great about this video?
Well, let me tell you. This drone film takes us closer to one of nature's incredible phenomenons - the tornado. And it is done without putting anything, besides the equipment, at risk.
The film on the youtube channel WXChasing takes us way closer to the tornado than you would usually get and shows it to us in all its glory.
Rent or subscribe to your next drone
So whether you want to create a beautiful establishing shot for your next film, shoot a fast-paced car chase, film atmospheric B-roll footage, or just do a crazy fpv drone fly by in your travel vlog.
Drones have become an important tool that you need to have in your toolbox, taking your filmmaking to the next level. Learn to use drones in your filmmaking now.
If you do not own a drone, you can rent or subscribe to one here.
If you are looking for more than a drone, check out our article on must-have camera gear.