For Uncomparable Depth: Here Are the 9 Best 3D Cameras
Rent camera gear from local creators.
3D cameras have gained massive popularity in the last few years. 3D cameras revolutionize how we record ourselves and markedly improve our content on different social platforms.
What were once stereo cameras that created 3D photos with realistic depth have transformed into hyper-accurate depth sensors used in our phones, drones, 3D scanners, and tablets.
If you want to learn more about 3D cameras, you should continue reading. However, don't forget about the essential gear for cameras.
This article will guide you through the 9 best 3D cameras, which key features they have, what's great about them, and what could be better.
9 of the Best 3D Cameras: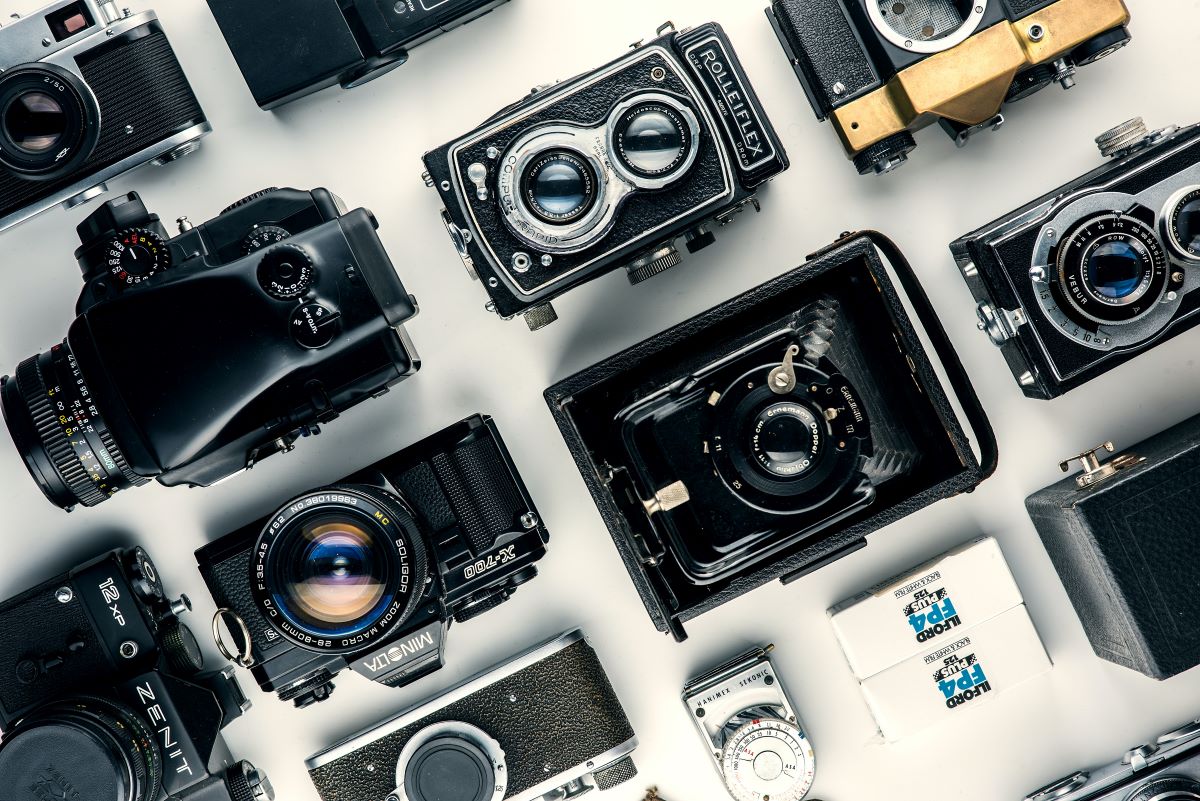 1. Fujifilm FinePix Real 3D W3 Camera

Key features:
Type: 3D
Sensor: 1/2.3 CCD
Resolution: 10-10.2 MP
Lens: 6.3-18.9 mm
Maximum aperture: F3.7(W)-F4.2(T)
Screen type: 3.5" LCD
Max shutter speed: 1/1000 sec.
Weight: 230 g
Pros:
2D and 3D displays are available
Sliding front panel for extra protection
Auto-focus performs well in dim light
Cons:
The menu can be difficult to navigate
3D TV required for external viewing
The design allows your fingers to block the lenses sometimes
2. Vuze XR camera

Key features:
Sensor: 2x Sony 12 MP IMX-378
Lenses: 2x F/2.4 210o fisheye
ISO: 100-1600
Controls: 4 operating buttons, remote-control phone application
Camera weight: 419 g
Photo format: JPEG
Shoot photos and video in two distinct modes: 3D (180 degrees) and 2D (360 degrees)
Pros:
Connects to the app to immediately view footage
Max resolution of 5.7K
Easy to use
Light
Cons:
Doesn't perform well in a low-light environment
App limits the viewing resolution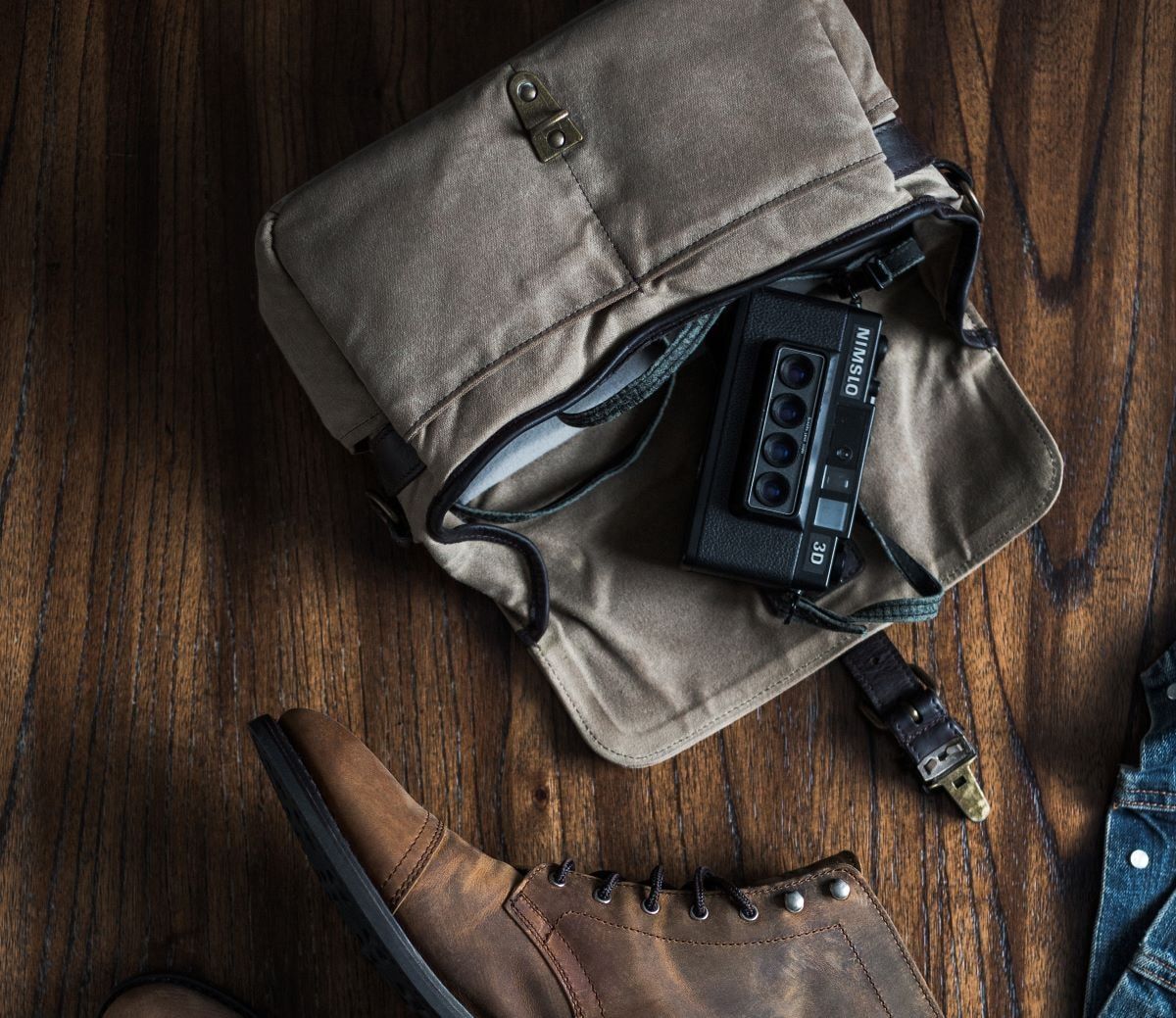 3. Vuze Plus 3D 360

Key features:
Sensor: 8 Sony FHD image sensors imx408
Lenses: 8x F/2.4 fisheye
ISO: 100-1600
Controls: Single button operation and remote control mobile application
Weight: 460g
Photo format: JPEG
Dimensions: 120x120x30 mm
Battery life: 2 hours recording
USB port: 2 for charging and data connection
Pros:
Compact
lightweight
Easy to use
Advanced 3D and 2D 360 capture
Cons:
Expensive
The pairing between your phone and the 3D camera may disconnect while shooting
4. Insta360 One X Camera

Key features:
Up to 5.7K30 360 video up to 120 Mb/s
FlowState digital image stabilization
18 MP 360 photos
WiFi connection: iOS/Android devices
Auto stitching in free 360 ONE app
Manual stitching in free Insta360 Studio software (Mac/Windows)
HDR mode
Cinematic slow-mo, hyper-lapse, editing in the app
Storage to microSD cards up to 256 GB
Social Media/Live-stream sharing via App
Support for Bullet Time/GBS Accessories
Pros:
High-resolution 360 video
Excellent feature set
Image stabilization
Compact design
Cons:
The App is cluttered with promotion
5. Insta360 ONE R Camera

Key features:
Super 5.7K 360 degrees
4K Wide Angle
FlowState Stabilization
Waterproof to 5m.
Hyperlapse
Invisible Selfie stick
Point to track
Slow Motion
Night shot
Auto Frame
HDR photos & videos
Weight: 130.5 g
Dimension: 72mm x 48mm x 32.4 mm
Battery time: 70 min.
Pros:
Great quality of footage
360 module has interesting creative capabilities
The wide-angle on the 1-Inch module
Mic quality
Compact design
Easy to use
Cons:
Expensive
If you need to change the lense it requires disassembling of the whole system
Small screen
6. Weeview SID 3D camera

Key features:
Weight: 60g
Dimensions: 80 x 40 x 19.5 mm.
Storage: 128GB
Lens: FOV 160/ F2.4
Battery life: 150 hours
Video max resolution: 3K (2880x1449)/ 30fps
Photo max resolution: 32 M (8064x4032)
3-axis stabilization system in 3D camera
Interface: WiFi 802.11n/Micro USB 2.0/Micro SD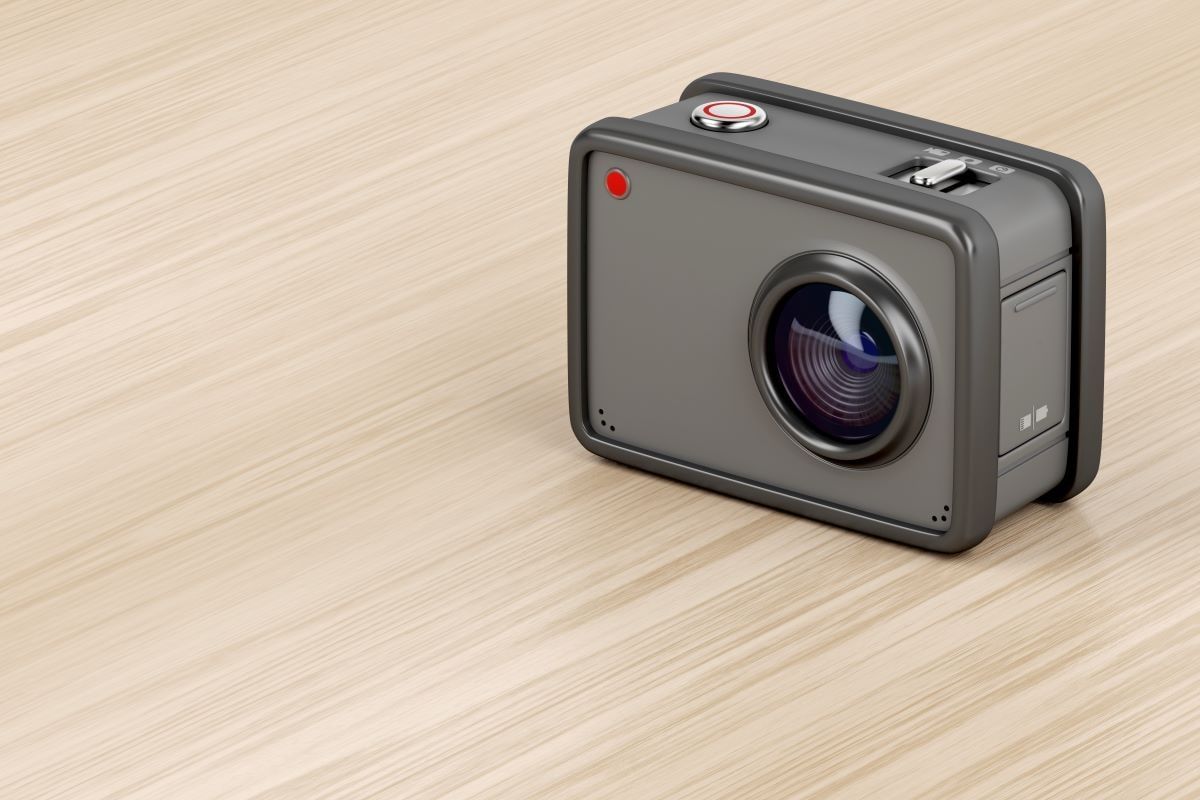 Pros:
Portable, mini design
Long battery life
Live streaming functionality
3-axis stabilization system - cancels out your movement in three directions so it stays still even if your hands are shaky.
Cons:
Max 3K resolution
no viewfinder
The field of view is not as wide as other cameras
7. Insta360 EVO Camera

Key features:
Dimensions: Unfolded: 3.9 x 1.9 x inches Folded: 2 x 1.9 x 2.1 inches
Weight: 113 g
Battery time: 65 min. charging time: 90 min.
Video Compression: H.264
Video Bitrate: Up to 100 Mbps
Stabilization: Built-in 6-axis gyroscopic stabilization
Photo Resolution: 6080 x 3040 (18 MP)
Connectivity: Bluetooth 4.0, 5G Wi-Fi
Storage: MicroSD card 128 GB
Charging: Micro USB cable
Pros:
Superb image stabilization
Compact
VR headset compatibility for instant playback
Dual-Purpose 360/180 capture
5.7K video resolution
Cons:
Short battery life
non-replaceable battery
Imperfect stitch line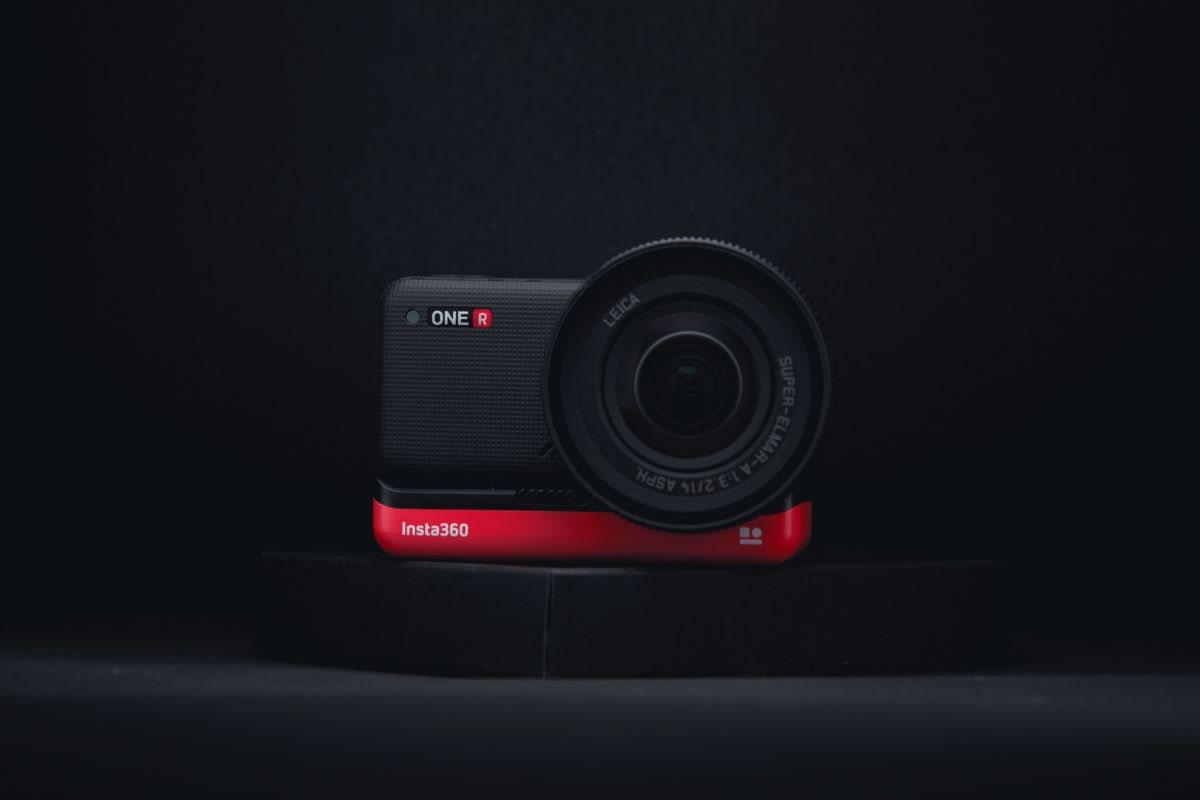 8. Intel RealSense D435

Key features:
Image sensor Technology: Global shutter, 3um x 3um pixel size
Maximum Range: 10 meters (Accuracy varies)
Minimum depth distance: 0.11 m
depth Steam Output resolution: up to 1280x720
Depth Stream Output frame rate: up to 90fps
Length x Depth x Height: 90 mm x 25 mm x 25 mm
Depth technology: Stereoscopic
RGB sensor technology: Rolling Shutter
RGB sensor resolution: 2 MP
Pros:
Can scan outdoors, even in full sunlight
Inexpensive
Great build quality and sturdy
Works on all major operating systems
Cons:
The noise level is relatively high
The usable range is below 3 meters
9. MYNT EYE

Key features:
Type: Stereo Camera
Dimension: 163 x 76 x 14 mm
Weight: 279 g
Depth Camera Accuracy: 1 mm
Size Estimator App Accuracy: 5 mm
Display: 5.7" Res 720 x 1440
Depth Range: 0.5-18m
Depth Camera: FOV 94.9 degrees
Depth Camera Measurement Distance: 0.3-4 m
Scan module Res.: 640 x 480
Rotating Angle: 360 degrees
Tilt-up & down Angle: +_65 degrees
Left and Right Offset Angle: +_60 degrees
Pros:
Quick response continuity rate while the platform stays in motion
Great quality
Accurate depth sensing with a flexible range between 0.5-18 m.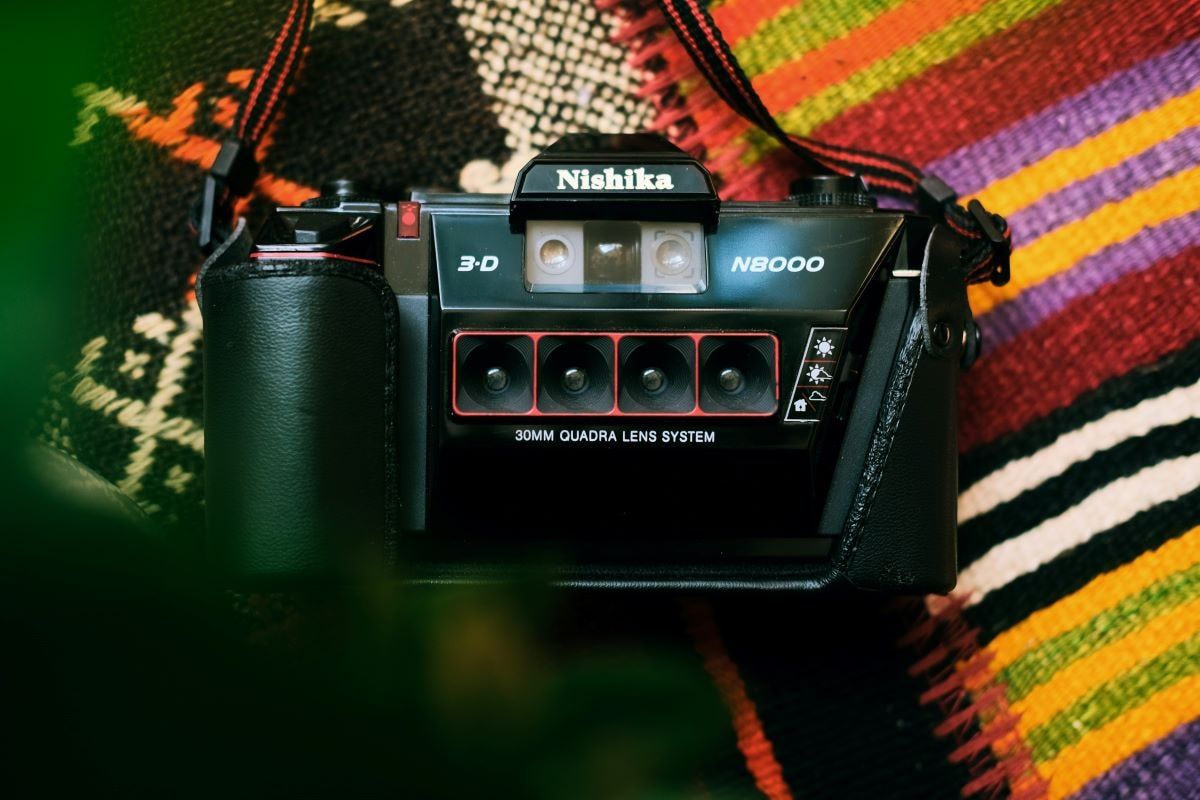 What to consider in a 3D camera
Image quality
One of the three things you should consider when buying a 3D camera is image quality. Your camera must produce great quality in your footage.
Normally you can see the quality of the cameras by how high the numbers are, for example, the best 3D camera has a least 10 megapixels of still image resolution and 4K resolution for widescreen videos.
The higher the number is, the better the image quality is.
App compatibility
The second thing you should consider is app compatibility. Some of the 3D cameras may not be compatible with your smartphone, and in what content you want to use the camera.
Therefore you should consider if the 3D camera can connect to your smartphone for additional functionality like real-time editing and live streaming on YouTube and Facebook.
Compact design
If you want to shoot in 3D, you would want to be able to do it anywhere you go. One of the best features of a 3D camera is its portability and compact design.
Looking at the size and the design of the 3D cameras will make you aware of which camera is easy and comfortable to use.
Rent or subscribe to a 3D camera
So these were the 9 best 3D cameras. Learn more about other cameras in Wedio Academy.
If you need one of the best 3D cameras or 360 cameras, you can rent or subscribe to one on Wedio.
Camera Hire: Take Your Production to The Next Level
71PttfqWPXk
Camera Rental: Save Money with Wedio
5sHshmF1n_Y
Rent Camera Gear: Access Pro Equipment
qqHXJy6AWlc
FAQ
Which cameras can take 3d pictures?
The Fujifilm FinePix Real 3D W3 camera is probably one of my favorites.
What camera setting is best for 3d pictures?
The camera settings should have the lowest ISO possible because that will provide the best quality images.
Is there a 3d phone?
There is not a 3D phone, but some phones can download an app that can provide 3D footage. If you want a 3D effect with photos taken on your iPhone, you should use your iPhone's Portrait Mode.