Best 360 Cameras – Creative Immersive Content in 2023
Rent camera gear from local creators.
360º cameras open the door to immersive experiences and captivating content.
You can now produce interactive stills and videos that stun and amaze, especially with the very best 360 cameras on the market.
Whether you want to rent a camera or buy one, the sheer amount of options can be overwhelming. Unsure what to pick? Read on to learn about the best 360 cameras on the market.
If you're a beginner at photography, learn more about the must-have gear and all you need to know about camera equipment.
The 7 best 360 cameras in 2023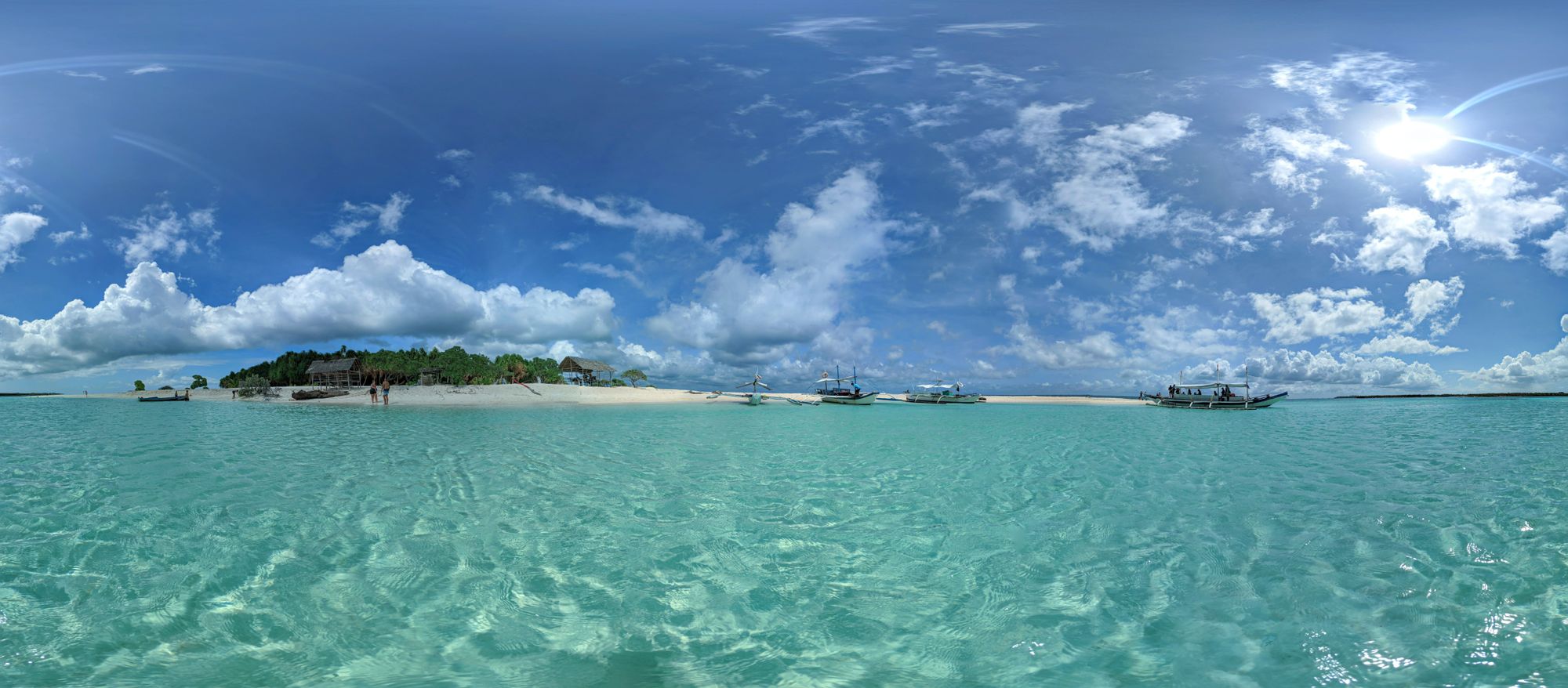 Create a stunning, immersive experience with any of the following 360 cameras:
1. GoPro Hero Max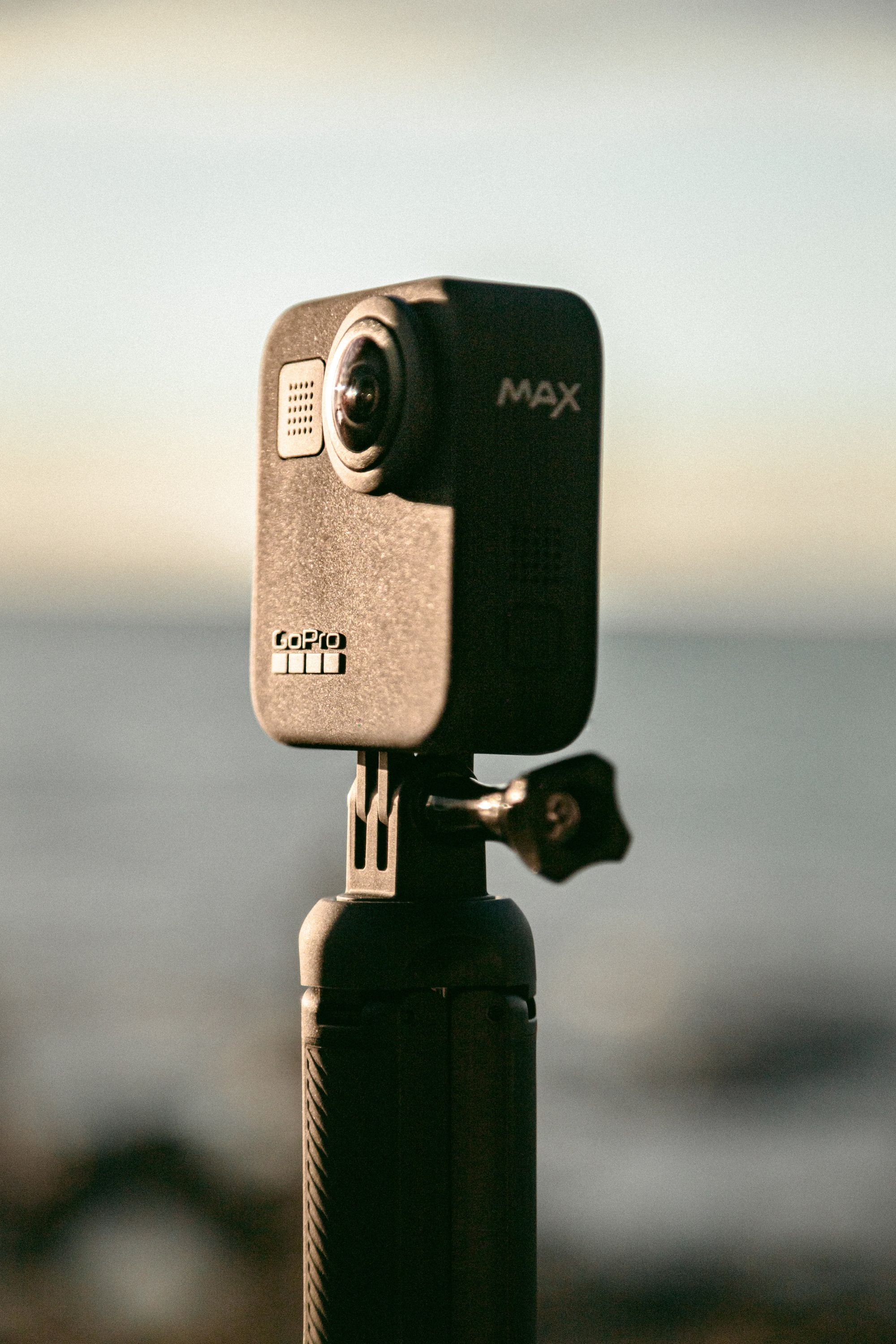 The GoPro Hero Max comes in first, surprising only a few people.
The newest 360 camera from GoPro inherited the line's ease of use and sturdiness. It also uses the brand's reliable stabilization system and captures beautiful images with excellent color.
This GoPro also comes with a reliable in-built microphone, allowing for great versatility. It can essentially double as an action cam and vlogging camera beyond its 360 capabilities.
If you're looking for an effective, top-of-the-line 360 solution, consider the GoPro Hero Max. However, the Max doesn't come with traditional 4K video capture, and it isn't waterproof without a case.
Interested in more GoPros? Read about the best GoPro cameras in 2023.
2. Insta360 One X2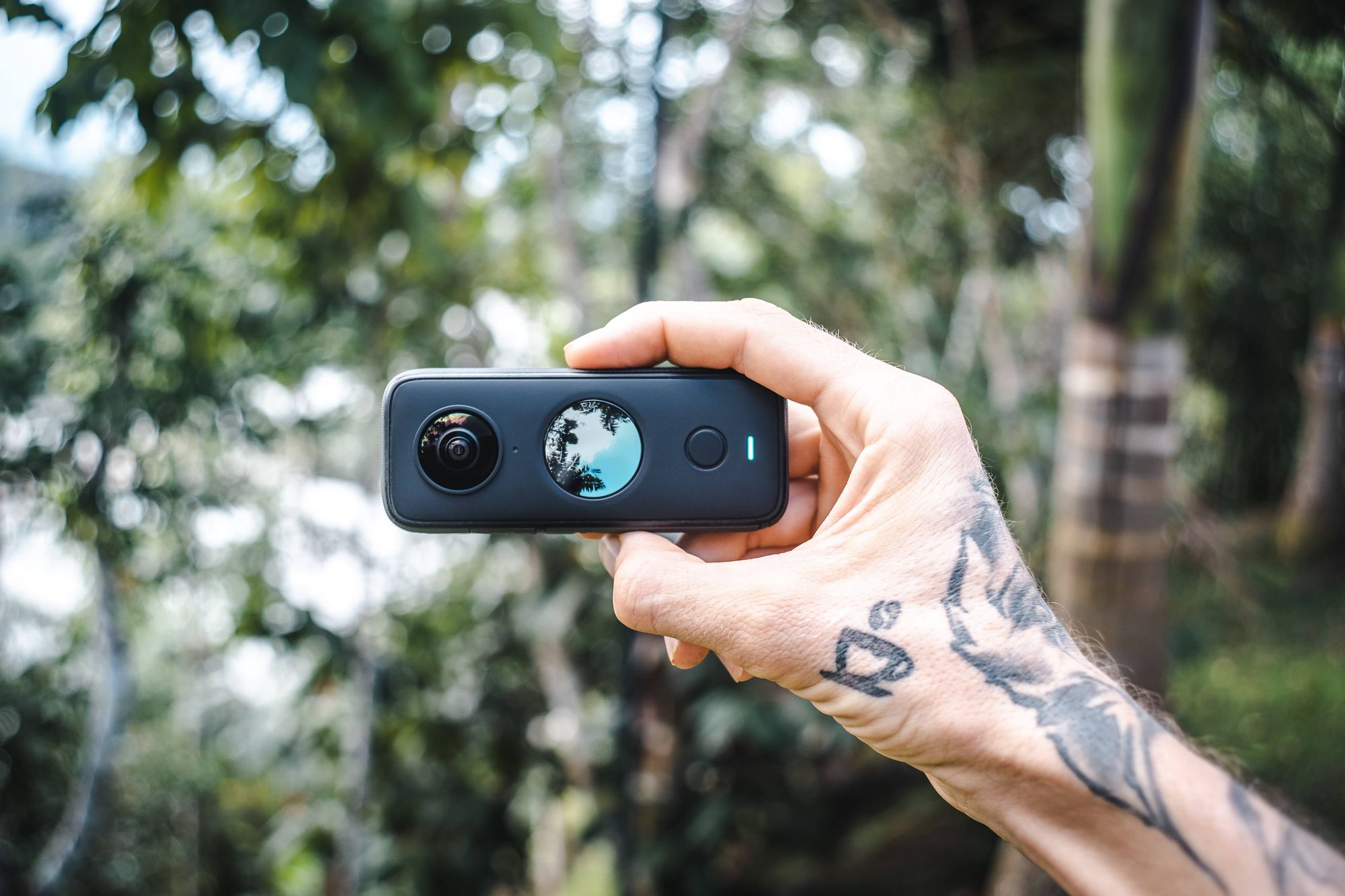 The Insta360 One X2 is an outstanding 360º action camera that allows complete creative control over your recording and editing process - so you can produce something visionary!
With innovative software and a range of features, the One X2 has a long battery life of up to 80 minutes and excellent image stabilization. It's bigger and heavier than many other cameras on the list, but its smooth, high-resolution video makes up for it.
Its impressive AI editing software can apply lots of effects, so many in fact, that most users could easily do without them.
The editing process can be time-consuming and has a learning curve. If you are a committed user, though, the One X2 puts the world in your hands.
This model is waterproof up to 10 meters underwater and captures footage in beautiful 5.7K resolution.
3. Kandao QooCam 8K 360
If you're looking for excellent high-resolution 360 footage, the Kandao QooCam 8K 360 is an excellent candidate.
The QooCam features a sizeable CMOS sensor and captures stunning color and contrast, especially for a 360º cam. It can also record 8K at up to 30fps and 4K up to 120fps, allowing you to create beautiful slow-motion footage.
The QooCam has a great 6-axis stabilization system for buttery smooth shots.
This 360 camera also offers best-in-class color and contrast, but it struggles with subpar battery life and isn't waterproof without additional housing.
4. Ricoh Theta Z1
Released in 2019, the Ricoh Theta Z1 is one of the first 360º cameras to be launched on the market.
While it's one of the oldest models on this list, this camera still records beautiful and reliable footage. It's comfortable to use and super easy to learn. At only 120 g, it's extremely portable and lightweight too.
Beyond 360 recordings, the Theta Z1 also captures 23MP stills and works as a live streaming camera.
The Z1 can record in 4K UHD30 resolution. With its 1-inch CMOS sensor, it produces stunning color and dynamic range. With an aperture range of f/2.1-5.6, it's perfect for a vast array of shots and projects, but it still remains pricey for its age.
Explore cameras to rent to gain access to the best gear for your next project!
5. GoPro Fusion
The GoPro Fusion was discontinued when the Hero Max was first released, but it's still a capable 360 camera that's getting cheaper by the day.
The Fusion offers high-quality imaging at up to 5K. It captures 18MP stills too and features a battery life of 70 minutes. It also has GoPro's famous IBIS, which remains extremely capable although it's definitely outperformed by newer GoPro models.
In OverCapture mode, the Fusion creates a standard 180 video from your 360 captured footage, ultimately providing full coverage of all angles with a single camera.
The GoPro Fusion is waterproof, intuitive, and efficient.
6. Insta360 One R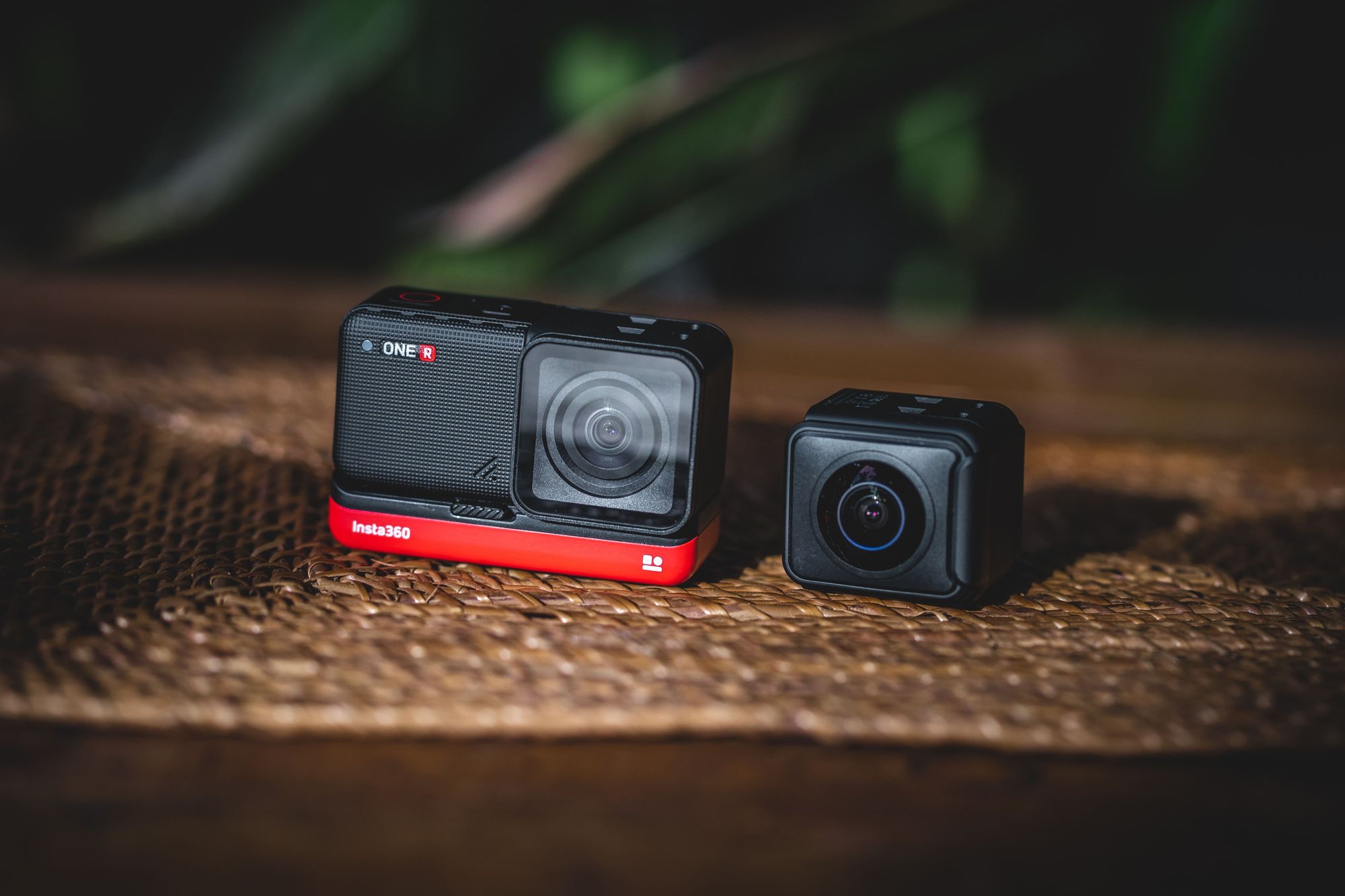 The Insta360 One R compromises on some features of the above cameras, but it still remains capable and versatile.
Its modular design allows you to switch between different lenses so that you can switch between 360 and 180 modes effortlessly. It doubles as a capable action cam with great stabilization and in-built stitching.
It has a decent battery life, boasting around 70 minutes of recording on a single charge. Its editing capabilities are limited but get the job done, especially if you're looking for a simple, quick process.
7. Vuze XR
The Vuze XR offers two excellent shooting modes for versatile usage. It comes with an intuitive interface that allows quick switching between 360º and 180º modes, creating excellent full or half-sphere VR footage.
It stitches the recorded footage together conveniently and can broadcast live too.
Its sturdy build handles well with the integrated handgrips. It's versatile, well-designed, and lightweight. An excellent companion for a range of projects!
However, the Vuze XR might struggle in low-light, and it isn't waterproof without a casing. Keep that in mind when considering this model.
What's next? Try out a 360 camera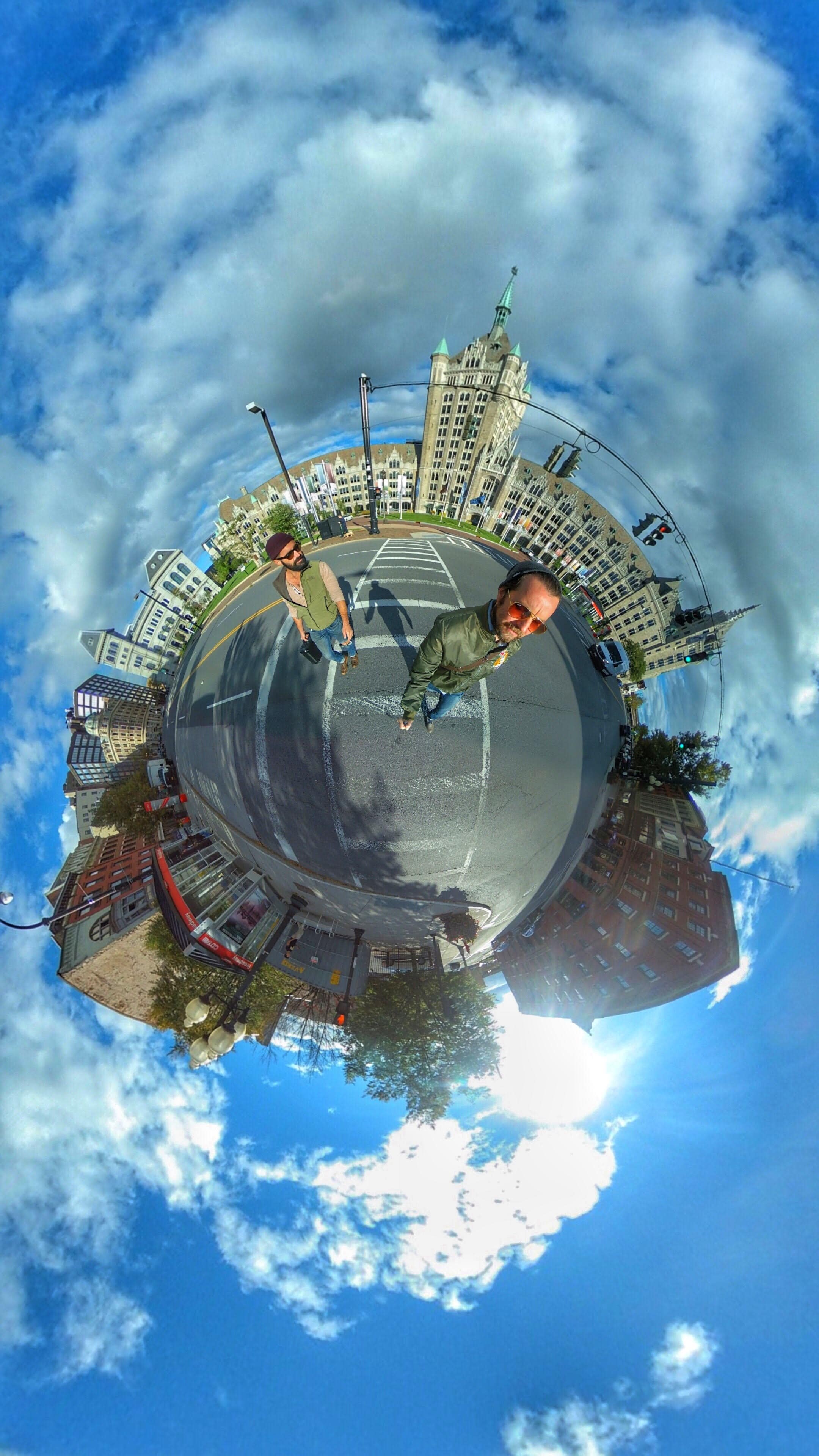 While the GoPro Hero Max comes out on top of the best 360 cameras of 2023, your preference and budget should determine what gear you go for.
With your newfound knowledge, you're ready to record captivating 360 footage with any of the equipment on this list!
Rent or subscribe to the best 360 cameras for your needs, or learn more about camera equipment.
Why should you rent a 360 camera?
Camera Hire: Take Your Production to The Next Level
71PttfqWPXk
Camera Rental: Save Money with Wedio
5sHshmF1n_Y
Rent Camera Gear: Access Pro Equipment
qqHXJy6AWlc
About the instructors
FAQ
Which 360 camera should you buy in 2023?
The GoPro Hero Max is one of the best 360 cameras when it comes to features and pure performance. Many other cameras, like the Insta360 One X2 and the Kandao QooCam 8K 360 are capable, worthy candidates.
Is 360 camera worth buying?
360 cameras allow you to create immersive, interactive content. You can also often stitch the footage into regular 180, meaning that you now have full coverage of anything your camera is around.
Popular listings for rentals