ZHIYUN Smooth Q4 Review: Get the Full Overview of this New Gimbals
Rent film gear from local filmmakers.
Rent film gear from local filmmakers.
We all love gear densely packed with premium features that come at an affordable price, right?
The ZHIYUN Smooth Q4 gimbal is an excellent example of that - offering almost everything that its DJI counterpart does; this gimbal is a fantastic go-to for mobile filmmakers that want smooth, pro-level footage from a stabilizer without breaking the bank.
Read our ZHIYUN Smooth Q4 review to find out why this gimbal is so great and how it compares to the DJI OM 5!
Starting with a new topic is always tricky. That's why we've prepared a complete guide to camera gear to help you learn all the basics.
ZHIYUN Smooth Q4 key specs
Battery: 10-15 hours runtime, with 2.5h charging time and 1200mAh capacity
3-axis stabilization
Detachable LED with four color filters
Payload: 150g - 280g
Dimensions: 181.7 x 107.7 x 56.3mm
Extendable pole: 215mm
Weight: 370g
ZHIYUN Smooth Q4: Pros and cons
Pros:
As feature-rich as the DJI OM 5
More affordable than its closest competitors
The revamped fill light is much easier to use
The extendable arm is a massive boon for content creators
Tracks every move
Cons:
Noticeable compression in hyper-lapse clips
Poor image stitching in pano mode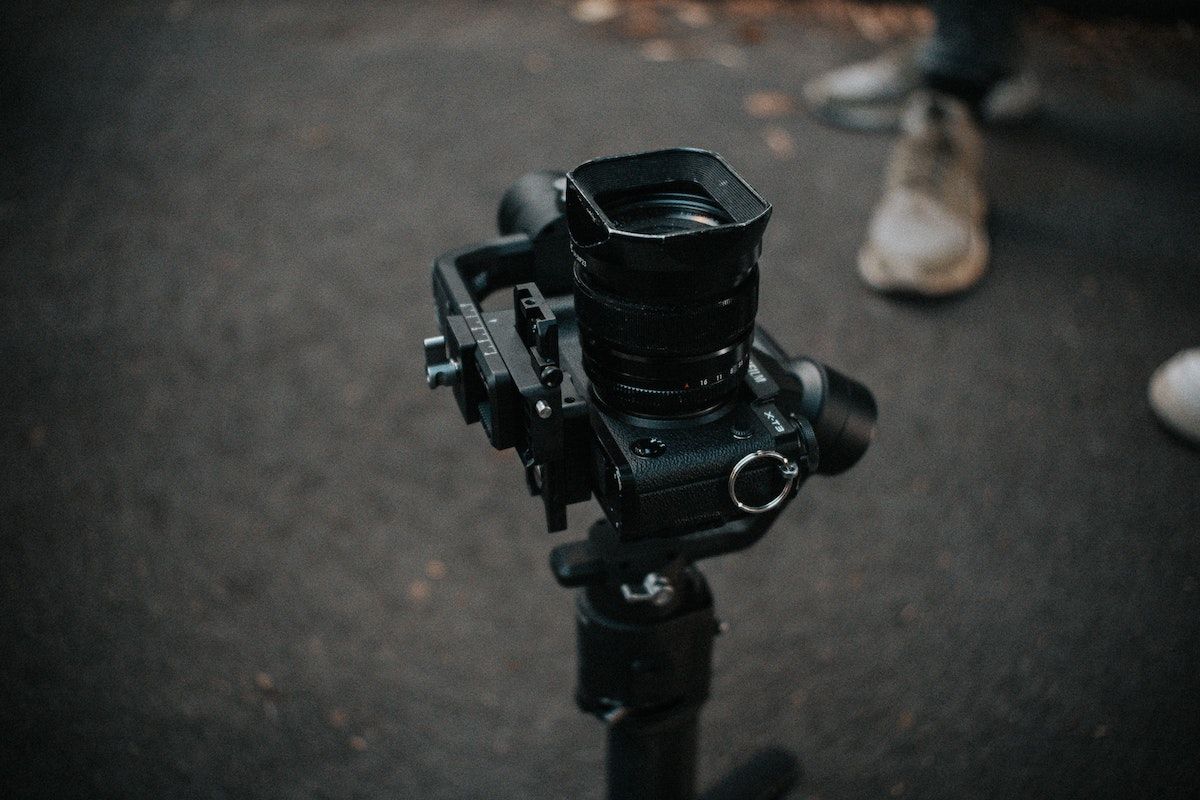 Software
Designed to be nearly identical to the DJI's Mimo app, ZHIYUN's ZY Cami software offers you a significant number of video tutorials to start with and is generally packed with more exciting features than its DJI competitor.
The meat of the app is in its LiveView section, which can apply an overlay to the camera and lets you use various digital features.
Standard modes like Timelapse produce aesthetic shots, while MagicClone Pano lets you take shots of multiple versions of a person in the same picture.
The best feature is still SmartFollow 3.0, which lets you select a subject in the frame that the gimbal will follow wherever you go.
The Smooth Q4 is an absolute godsend for vlogging, paired with the ZY Cami all. You don't have to keep checking that you're in the frame and keep filming.
The app also features an editing suite that offers an incredible amount of customization and the ability to add overlays, text, music, and filters.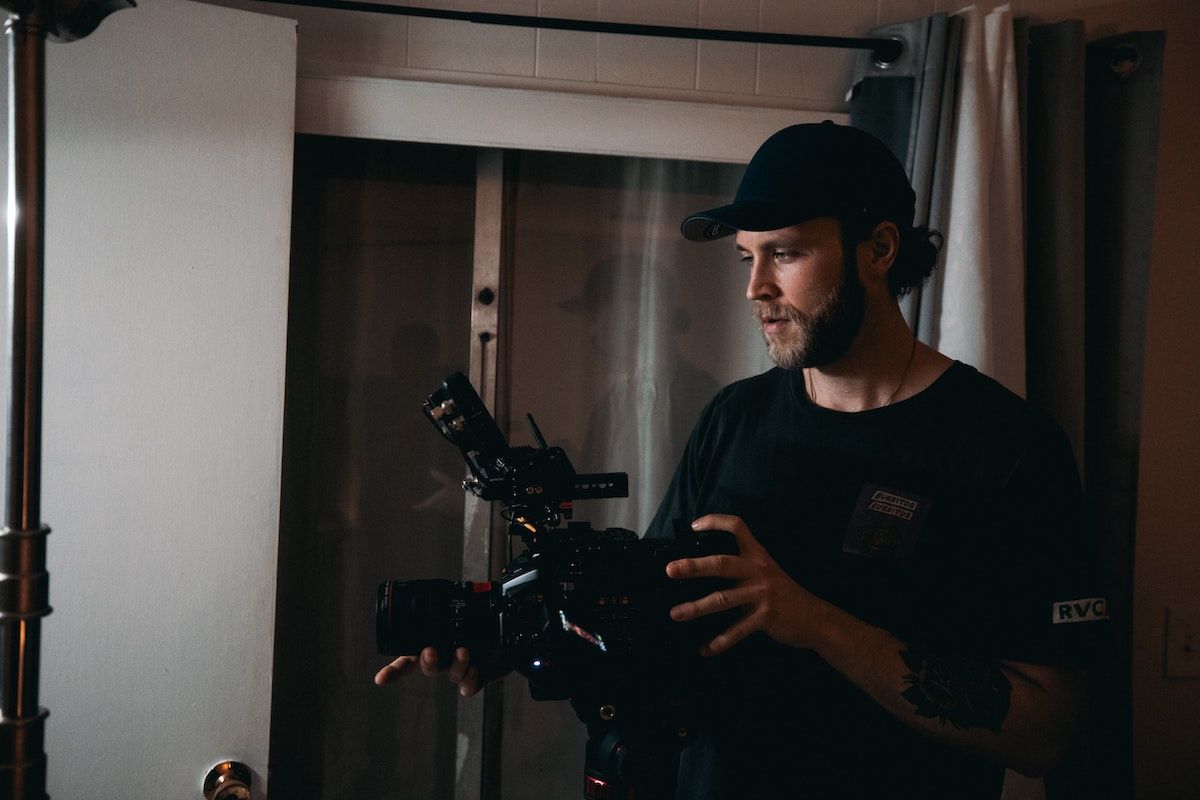 Design and handling
Compared to Q3, Smooth Q4's design is far more confident and neat. The handle's grip now extends almost all the way around, offering a better fit in hand, while the control panel was modified for more seamless blending with the main body of the gimbal.
The dials on the control panel remain mostly the same, with only the zoom slider changed: it's now replaced by a scroll wheel. The clasp was also redesigned with compactness and can be folded down when not used.
The Smooth Q4 now features an extendable arm, just like the DJI OM 5, that is ready to use whenever it suits you. In addition, it adds more height to the shots and allows you to get frames closer to the ground without needing to crouch down.
Other features like a tripod mount and a USB-C port remain unchanged from the predecessor, so overall, the Smooth Q4 could be called an updated and polished version of the Q3.
Stabilization and performance
The Smooth Q4 gimbal does a superb job of staying on track.
You can swap between 5 modes:
Pan Follow,
Lock,
Follow,
POV and
Vortex.
Features like Smart Follow and Pano allow you to record eye-catching footage quickly and smoothly. With color filters included, you can shake up the atmosphere of a particular shot.
When mounted on its tripod, the gimbal can enter the Follow+Shoot mode if you switch to the smartphone's selfie camera and use gesture control. This way, the gimbal will track your face wherever you go.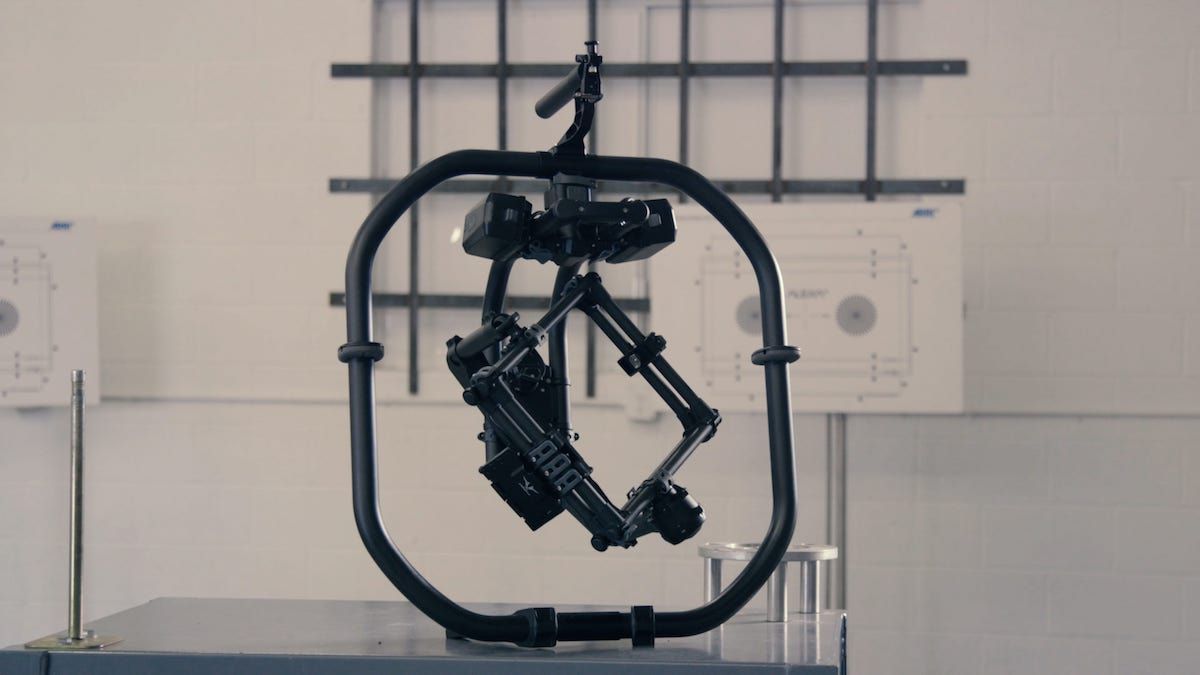 ZHIYUN Smooth Q4 vs. DJI OM5
Payload: 150 - 280 g vs. 170 to 230 g
Rotation Range: Pan 331° Tilt 338°, Roll: 338° vs. Pan 334°, Tilt 331°, Roll 336°
Bluetooth: 4.2 vs. 5.0
Battery runtime: 15h vs. 6.4h
Battery capacity: 1200mAh vs. 1000mAh
Weight: 370g vs. 292g
Who should get the ZHIYUN Smooth Q4?
The ZHIYUN Smooth Q4 is a smartphone gimbal packed with premium features but still comes at an affordable price tag.
So if you are into mobile filmmaking and are looking for an alternative to the DJI OM 5, then look no further and get the Smooth Q4 - it's the best bet on the market for its features.
Final verdict: Is the ZHIYUN Smooth Q4 worth it?
It's hard to come up with why you shouldn't choose the ZHIYUN Smooth Q4 - it has all the significant features of the DJI OM 5 for a lesser price.
The Q4's extendable arm, a wholly refurbished design, and superior app make the gimbal a comfortable and powerful tool for content creators.
Although the ZY Cami app still has a way to go to outperform DJI's app, it still offers excellent functions for smartphone video creators and helps make the footage pop.
What is ZHIYUN Smooth Q4's weight limit?
The maximum payload of the Smooth Q4 is 280g.
When will the ZHIYUN Smooth Q4 be released?
The Zhiyun Smooth Q4 was released in June 2023.
Popular listings for rentals