Professional Performance & Fluidity – Here's Our Full Review of the ZHIYUN CRANE M2
Rent camera gear from local creators.
While image stabilization is a huge selling feature for cellphones and camera systems, nothing compares to the professional performance and fluidity that ZHIYUN CRANE M2 can give your footage.
The M2 does more than smooth out unsteady videos with its three-axis stabilization and a slew of other functions.
It has a lot of remarkable capabilities and can stabilize not only phones and tiny camera systems but even larger mirrorless cameras.
On the look out for more gear? Explore all your startup-gear necessities here.
ZHIYUN CRANE M2
Weight 490g/1lb

– payload up to 720g/1.6lb

Rechargable built-in battery

– 7 hour runtime

Item Dimensions LxWxH

– 2.44 x 5.4 x 10.11 inches
ZHIYUN CRANE M2 key specs
A large payload and a tiny body is a winning combination (up to 720g).
Compatibility with a wide range of video equipment (smartphones and action cameras, compact and mirrorless cameras).
Selfie mode is one of six creative modes.
Just on the PAN axis, a complete 360-degree rotation is performed.
Simple balancing with your scales' memory lock
Rapid release plate
Led light status indicator;
Wireless networking and remote control through APP
Controlling the cameras in real-time (compatible models);
7 hours of battery life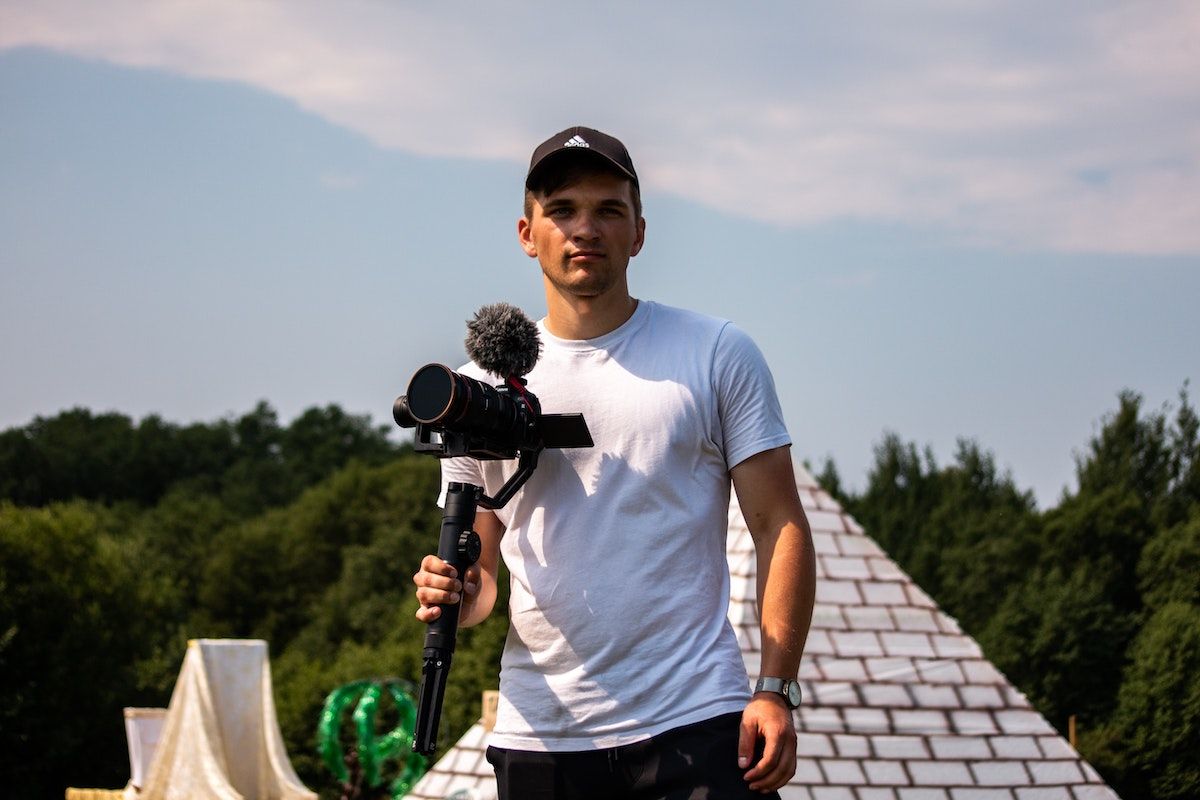 Light 3-axis gimbal for phones and mirrorless'
This is designed for smartphones, action cams, and small mirrorless cameras.
At the top edge of the handle is a lock. You must unscrew the screw keeping the main arm in place and raise it to freely revolve. This unlocks the device.
Locking pin mechanism for various locking pins
A robust and spring-loaded smartphone clasp is included. Moving on, the CRANE M2 is a handheld 3-axis gimbal stabilizer that keeps the CRANE M2 structure.
It is the lightest and tiniest gimbal available for payloads under two pounds. This will ensure that equipment is not damaged in the long run if it is bumped during use or transit.
After success with the Weebill line, ZHIYUN introduced its locking pin mechanism to the CRANE M2. This has various locking pins in multiple locations to your gimbal, allowing you to lock all three axes.
If you place your gimbal in your backpack for transit, it will not rotate or be harmed.
Basic controls with display screen
It also works with a stabilizer controller to keep the movement under control. The controls are basic enough with a few buttons, a joystick, and a tiny screen to display the current setting.
If you link the gimbal to your camera or phone through Wi-Fi (with an accompanying app in the case of phones), you can use capture and zoom settings. USB-C is used for charging and has a battery life of 7 hrs.
You can connect it to Bluetooth with an app called ZY Play app.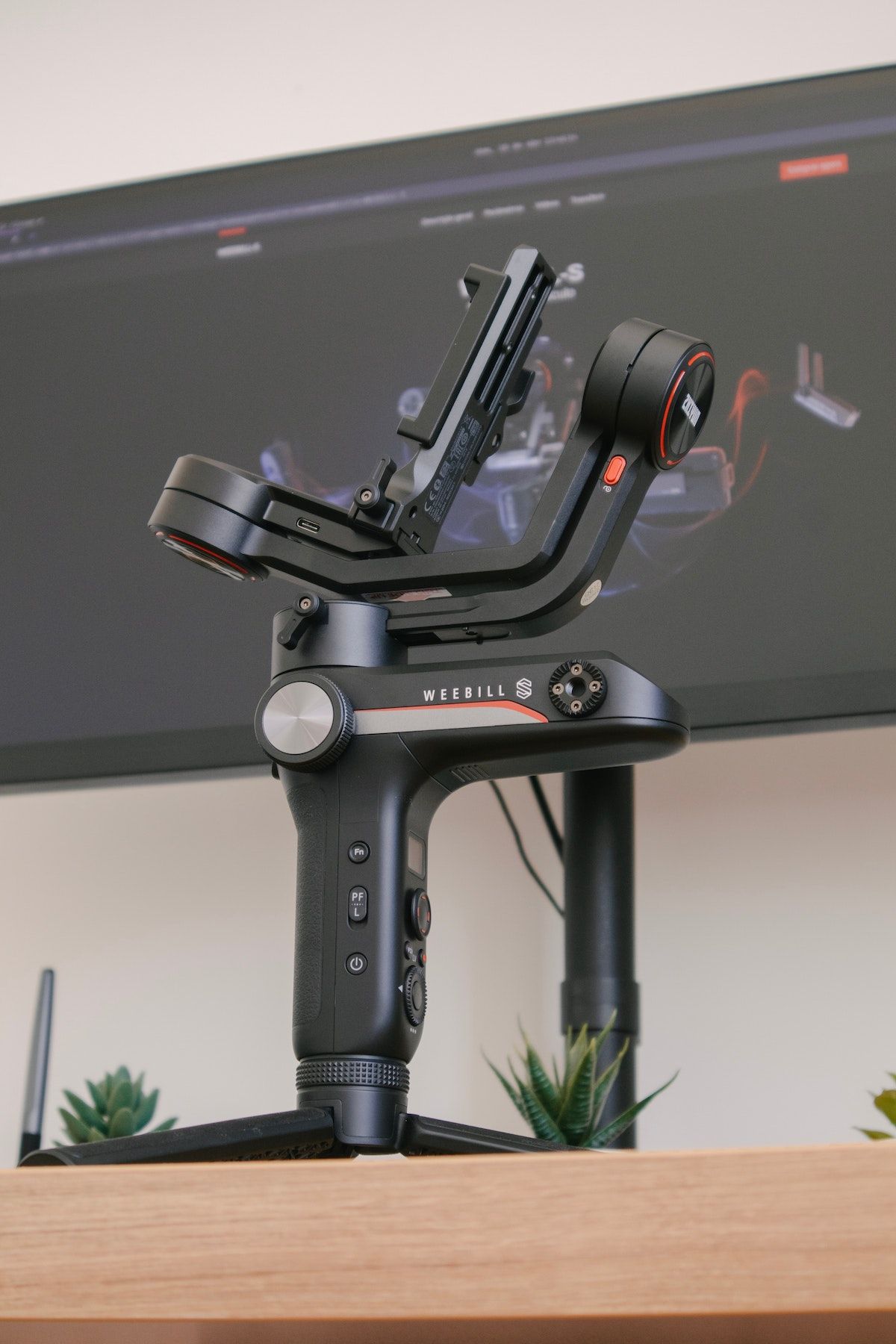 3 Classic shooting modes
ZHIYUN CRANE M2 has 3 basic modes like any other camera gimbal. These are standard features, and you may be familiar with them if you've ever used a camera gimbal.
The M button on the gimbal handle switches between the three basic modes of the ZHIYUN CRANE.
The next mode is selected with a single tap. The current model of the gimbal is displayed on the tiny display screen.
Pan Follow (PF) - In Pan Follow setting, the gimbal will track your left and right pan motions and follow them. However, the tilt and roll will be maintained.
Point of View (POV) - In the Point of View option, the gimbal will follow all user motions on all three axes: tilt, pan, and roll, in a continuous, smooth motion.
Lock (L): In Lock Mode, the gimbal keeps the camera pointed in the same direction regardless of moving the handle.
These are the three fundamental modes. You must use several strategies to gain access to more complex modes.
Follow (F) - To set the stabilizer in Follow mode, press the trigger down. The gimbal detects tilt and pan motions but does not roll in just this model. It will hold the camera in place.
Go (GO) -To enter Go Mode, double-tap the M button twice. This is similar to the sports mode found on other gimbals. The gimbal will react to your emotions more quickly.
Vortex (V) - Double press to exit Go mode and enter Vortex mode. The camera will be angled away from the stabilizer's top of the gimbal handle. You can shoot a barrel roll in this mode. As if you were using a torch, aim the gimbal. Press the record button, then rotate the camera with the joystick. When entering this mode, some people suffer a loss of balance in the gimbal.
ZY Play Features - There aren't many choices in the app. The ZY Play app's ability to live stream is an additional function. The TV button symbol is used to activate this feature. In addition, the Mo-Timelapse mode provides a vast number of options for different timelapse styles.
Aside from that, the ZY Play app's functionalities are relatively straightforward: photo, video, slow motion, Timelapse, and PANO.
The dotted circle in the lower right corner is used to turn object detection and track on and off.
This option allows you to have the gimbal track a subject, such as a person or an object. Slide your finger across the display over the thing you want to track once it's enabled.
Now the gimbal will try to keep that object in place.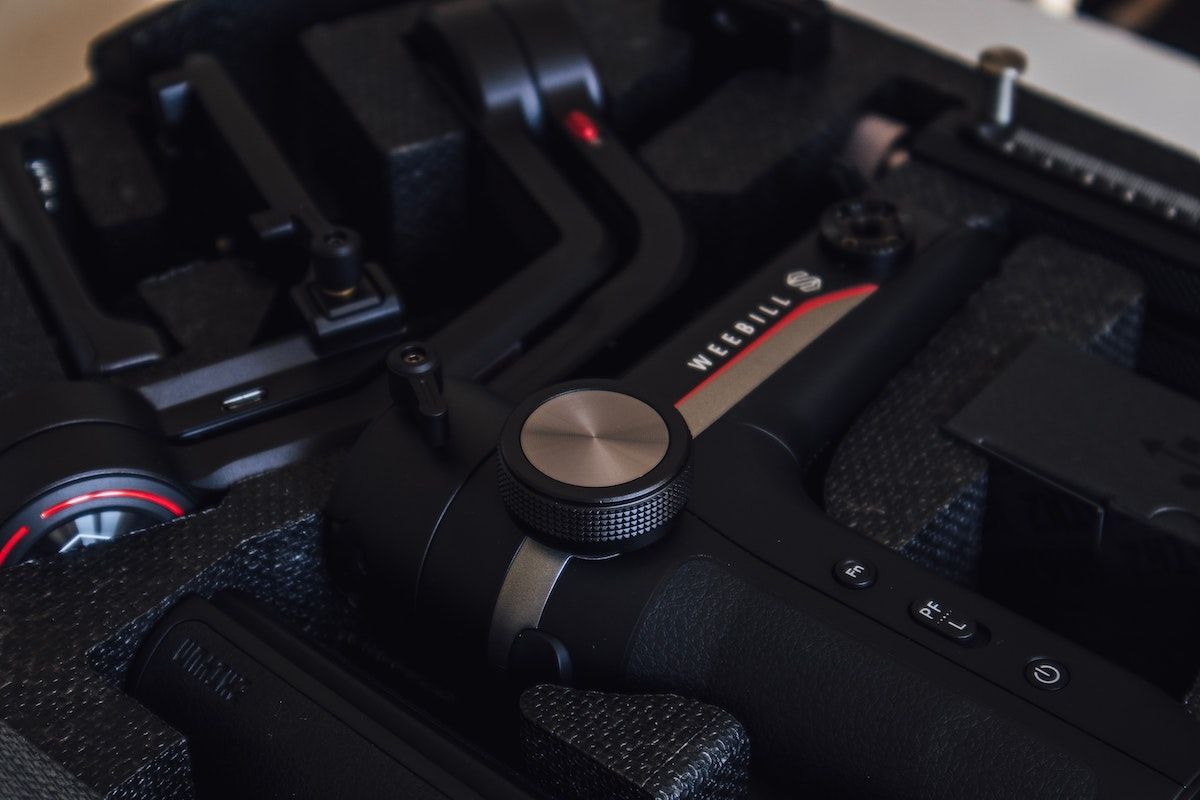 Cutting-edge control system & innovative UI
ZHIYUN has always been on the cutting edge of gimbal operating systems and user interface innovation.
The ZHIYUN CRANE M2 technology has been tweaked to make it more effective. Gimbal is simple to operate, making it suitable for new stabilizers.
The CRANE M2 has all of the advanced capabilities that a professional cameraman would want on their gimbal.
LCD panel inspired control interface
The gimbal's control interface is based on the same design as the LCD panel.
A joystick and a few buttons are also included. The push slider on the left side of the primary interface, which ZHIYUN introduced to CRANE M2 to make it easier to use.
This eliminates the need for a clunky magic wheel or increases the capacity of your gimbal for rapid zoom adjustment.
This Gimbal's LCD screen is brilliant and easy to read.
Even in low-light circumstances, you can view all of the vital information.
I'd like to point out that certain users may be able to eliminate the joystick cover. On the M2, the standard ZHIYUN navigation menu is used to help you quickly and efficiently traverse the options menu.
Price and availability
The CRANE M2 fees £259/$269. It is a three in one price.
This box does not cover all three types of cameras because ZHIYUN only supplies mounts for smartphones or mirrorless cameras with M2.
Who should get the ZHIYUN CRANE M2?
The CRANE M2 isn't nearly as robust as the advertising implies - you'll still have to buy other action cam cages, and changing cameras isn't precisely frictionless - however, if you only want to carry one stabilizer to cover many cameras, it'll work.
With a maximum supported weight of 720g, a few of the heavier DSLR range simply does not work, and some cheaper models may struggle once a lens is attached; thus, this is best suited to vloggers who already use a lightweight camera. To install a GoPro, you'll need a separate camera cage.
Excellent battery life, decent performance, and an astonishing number of stabilization options more than compensate for the slightly clumsy controls.
It is well built with loads of stabilization facilities for cameras weighing 720g.
It comes with numerous shooting modes and a good battery range.
However, it is difficult to set up an app that is not user-friendly. It is also a high-end product. Just make sure your camera is compatible before you get the ZHIYUN CRANE M2.
Rent or subscribe to a ZHIYUN gimbal
It is one of the versatile equipment for cameras and DSLRs. It has good battery life and features. Evaluate it if it suits your needs.
Try it out before committing by renting or subscribing to the ZHIYUN gimbal here.
Camera Hire: Take Your Production to The Next Level
71PttfqWPXk
Camera Rental: Save Money with Wedio
5sHshmF1n_Y
Rent Camera Gear: Access Pro Equipment
qqHXJy6AWlc
About the instructors
FAQ
Is the Zhiyun crane m2 worth it?
AIt is a good stabilizer for mirrorless and DSLRs. It is ideal for filmmakers. However, you need to check if this fits or works with your camera.
Is the Zhiyun crane m2 good?
It is a good product with additional features. It has good battery life, performance and is lightweight. However, it doesn't support all the cameras. So, you must check if this works for your camera.
How much weight can the Zhiyun crane m2 carry?
0.29 to 1.58 lb / 130 to 720 g.
Rent ZHIYUN Crane M2 from local creators.
Save up to 40%.
Global Coverage included.
https://wedio-cdn.s3.eu-west-1.amazonaws.com/blog-images/Best+For/Affiliate+pictures/zhiyun-crane-m2-wedio.jpg
https://www.wedio.com/en/gimbals
Popular listings for rentals