ZHIYUN CRANE 3S Review: Bringing Stabilization to a New Level
Rent film gear from local filmmakers.
Rent film gear from local filmmakers.
ZHIYUN's latest flagship gimbal is the newest addition in the CRANE series of gimbals.
It has a long line of affordable yet high-quality predecessors, so read on to see if the ZHIYUN CRANE 3S lives up to the hype.
In need of new gear in general? Explore the various camera equipment you need when getting started.
ZHIYUN CRANE 3S
Good battery life

– max run time 12 hours

Double locks

– extra security during transportation

Weight 2.47kg

– maximum payload 6.5kg
ZHIYUN CRANE 3S key specs
Product type: stabilizing gimbal.
Weight: 2.47kg.
Maximum run time: 12 hours.
Maximum payload: 6.5kg.
Feature app: ZY play.
DC-in: Yes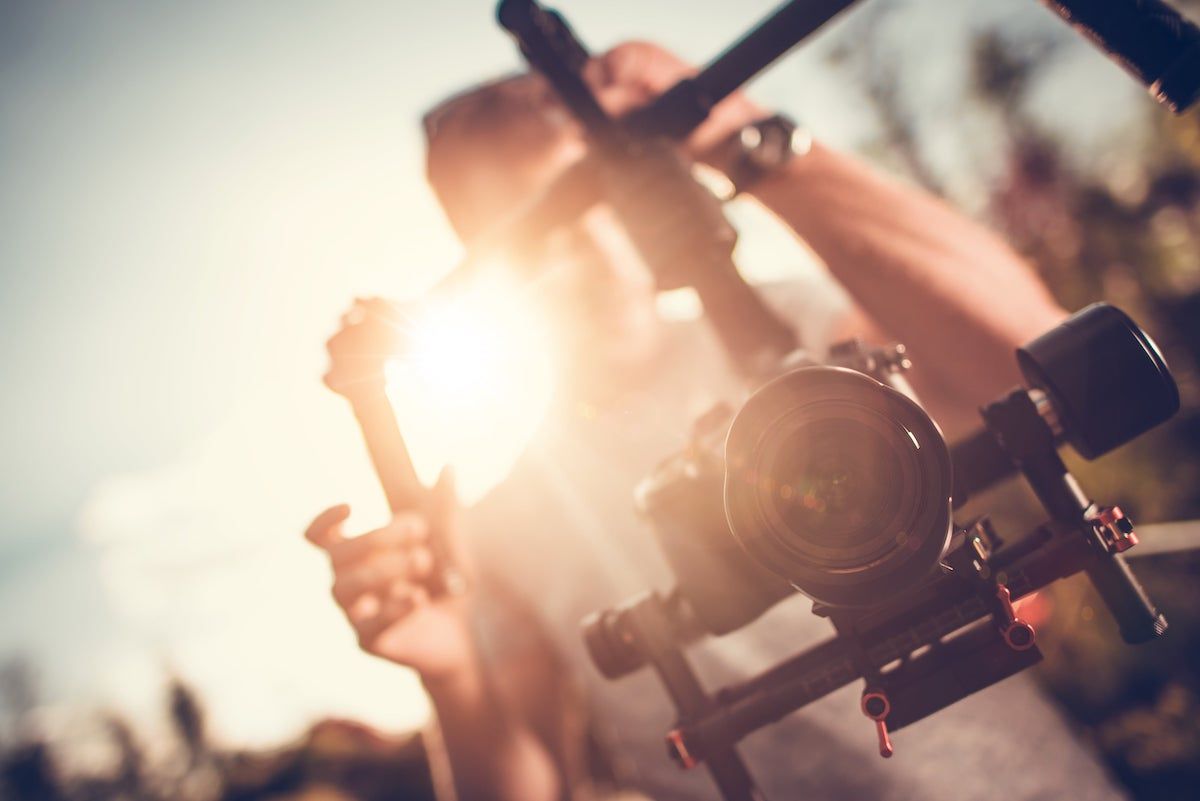 Shooting modes
The ZHIYUN CRANE 3S offers a variety of shooting modes, including:
Pan Follow (PF)- use this mode if you don't want your shot to tilt or wobble. All axes are locked apart from the pan axis, making for smooth shots.
Follow (F)- this pans horizontally and tilts up and down according to your movements.
Lock (L)- This is a suitable model if you follow someone in a straight line. All axes are locked.
Point of View (POV)- All axes are unlocked here. Use this when creating tension or for a music video look.
Go Mode- This mode allows for fast action and lots of movement. It's similar to follow mode- but the camera is much more responsive.
Vortex (V)- This mode allows for 360-degree barrel rolls when the gimbal is in an underslung position.
Short and removable handle for low-angle shots
The design of this new model took direct cues from the CRANE 3 lab. The main handle is quite a bit shorter, which allows you to get really close to the ground for those low-angle shots.
You'll need to use both hands to handle this gimbal. Its secondary handle is removable and has an electronic connection point that slides into the main section of the gimbal. Therefore you can use the control handle, regular handle, or the mini tripod stand on the back of the gimbal.
The CRANE 3S is very modular- it works well with industrial equipment. It includes an extension arm bracket and a 55-degree tilted roll axis for extra control.
High payload capacity
The CRANE 3S has a payload capacity of 6.5kg (14.3 lb): making it perfect for larger cameras.
Compared to various one-handed gimbals out there, the payload capacity on the CRANE 3S is substantially higher, and you get the added security of the two-handed system.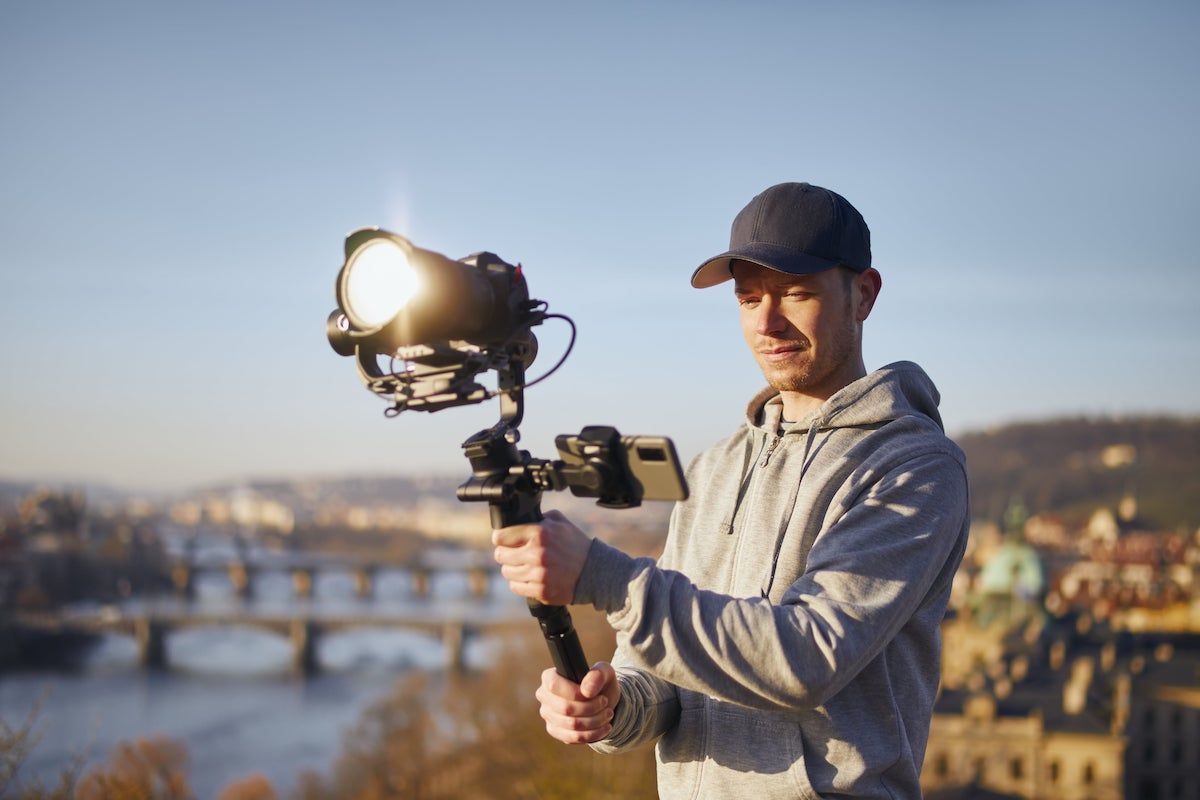 Easy balancing for small cameras
Balancing smaller camera packages on the CRANE 3S is a breeze.
It gets more complicated when you want to balance larger cameras- you have to be very exact with it- which certainly draws out the process a bit.
Having a heavier camera on the gimbal also makes it harder to move the adjustment arms- that with the weight and fiddliness of it all makes this part more hit and miss.
Heavy but sturdy gimbal
The performance at the end of the day is what matters most.
The CRANE 3S is actually a very stable gimbal. It never really feels like it is struggling, even when you've got higher payloads balanced on top. That said, the gimbal is still very heavy- so strength is definitely something to think about here before you buy.
Even though it's a two-handed gimbal, you still may get the up-down motion when walking with the gimbal.
It still does a decent job of stabilizing this. The design makes it really convenient to transition between low and normal-angle shots. Overall, it performs pretty similarly to other ZHIYUN gimbals out there.
ZHIYUN CRANE 3S Review: Pros and cons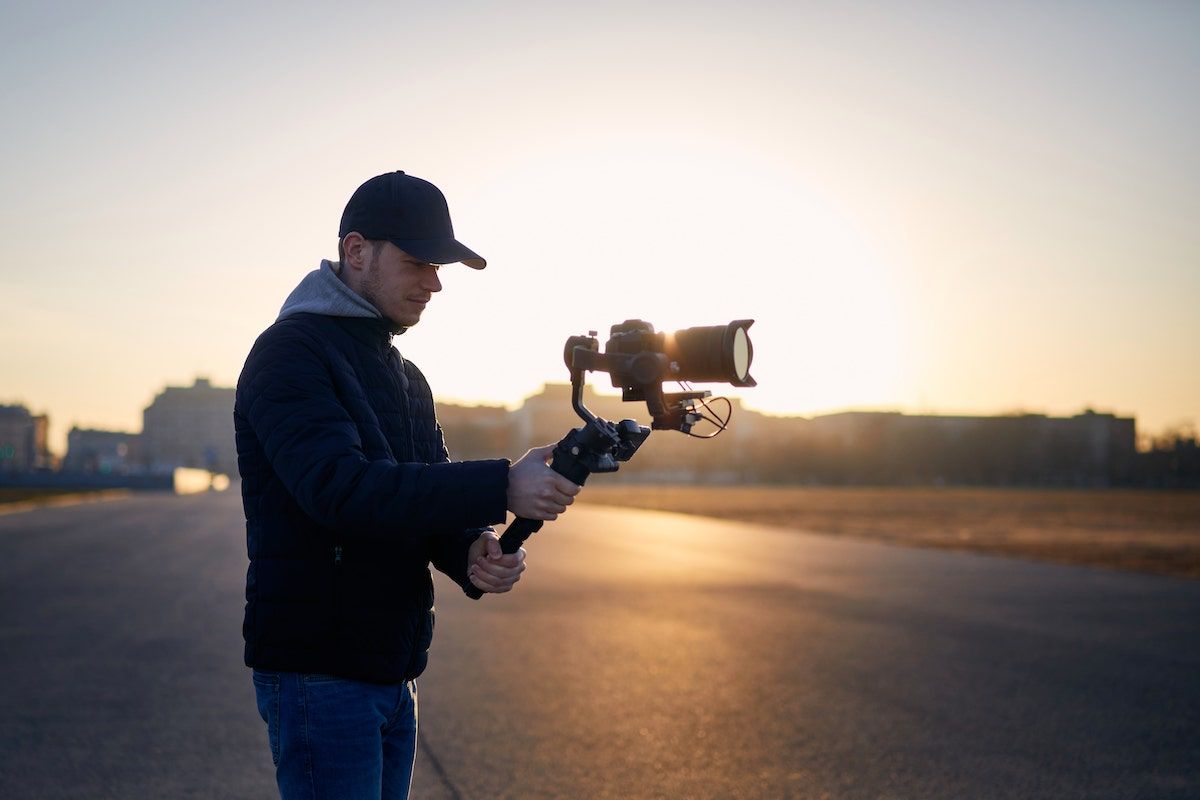 Advantages:
Sturdy build quality- always to be expected with ZHIYUN products.
Good battery life- up to 12 hours to keep you going for a full day of shooting!
Double locks- extra security during transportation.
Quick-release plate.
Disadvantages:
Heavy- with a payload of 6.5 kg, the CRANE 3S can get really heavy sometimes. Make sure you take your strength into account!
No built-in wireless transmitter.
Limited features for some cameras- it becomes extra fiddly with larger cameras.
Final verdict: Who should get the ZHIYUN CRANE 3S?
The ZHIYUN CRANE 3 is a fantastic gimbal for its price, especially if you intend to use it with heavy cameras (It can hold up to 6.5kg).
It can also work well with small to medium-sized digital cinema cameras or larger DSLR or mirrorless cameras.
If you like to have flexibility with cameras and lenses without worrying about straining the gimbal, the CRANE 3S is a fantastic choice.
Rent or subscribe to a ZHIYUN gimbal
Have we sold you on the ZHIYUN CRANE 3S? Head over to our website to check it out or rent or subscribe to a ZHIYUN gimbal.
Camera Hire: Take Your Production to The Next Level
71PttfqWPXk
Camera Rental: Save Money with Wedio
5sHshmF1n_Y
Rent Camera Gear: Access Pro Equipment
qqHXJy6AWlc
If you're eager to deep dive into camera equipment, check out our page here.
About the instructors
FAQ
What is the difference between the ZHIYUN crane 3s and 3se?
Their main difference is in their handling. The ZHIYUN Crane 3s has a dual handling system, and the 3se is just a one-handed gimbal.
How much weight can the ZHIYUN Crane 3s carry?
Up to 6.5kg.
How do you balance the ZHIYUN Crane 3s?
Balancing the crane depends on the camera you're using and the angle at which it's at.
Rent ZHIYUN Crane 3S from local creators.
Save up to 40%.
Global Coverage included.
https://images.pexels.com/photos/7581919/pexels-photo-7581919.jpeg?auto=compress&cs=tinysrgb&w=1260&h=750&dpr=2
https://www.wedio.com
Popular listings for rentals