Cinematic Shots? Here's How the Z-CAM E2-F8 Might Come in Handy
Rent film gear from local filmmakers.
Rent film gear from local filmmakers.
>
Z-CAM E2-F8
Shoots up to 8K

Features a full-frame sensor

The Z Cam app works well with the camera
Who doesn't love watching the cinematic shots Netflix produces for their shows? The type of shots that transport you right to the middle of the story.
It's one thing watching them, but if you are looking to shoot them yourself, the Z-CAM E2-F8 might be just the right choice for you.
We are here to show you some of its main characteristics, pros, and cons and answer your most frequently asked questions.
Interested in camera gear? Learn all about camera equipment.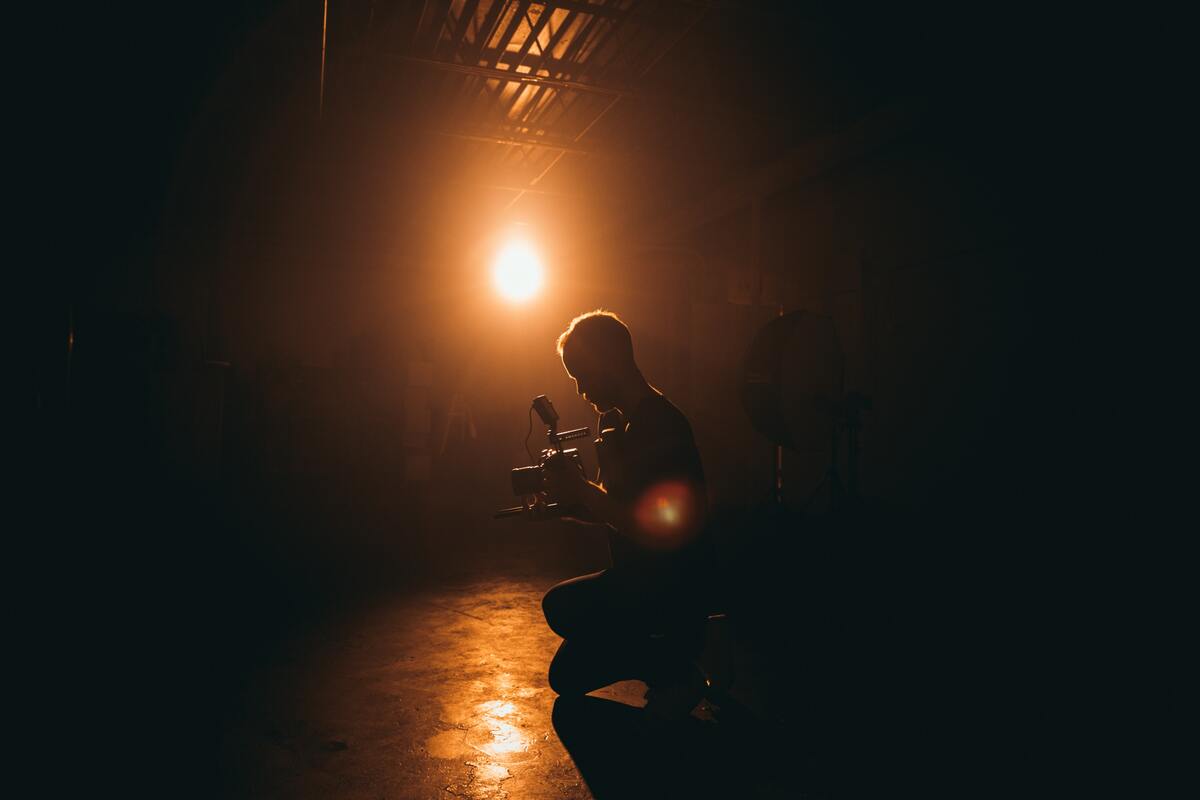 Z-CAM E2-F8 key specs
8K resolution
14-stops of dynamic range
3.5mm Mic Input and built-in mic
Interchangeable lens
Dual native ISO
ZRAW supported
Full-frame CMOS sensor
EF lens mount
Gigbit Ethernet for data, control & live streaming
2.5mm LANC connector
USB Type-C port
Ethernet port
8K capture and long recording time
The Z-CAM E2-F8 allows you to record 8K at up to 30 fps for up to the limit of your recording media's capacity.
Think of all the beautiful sunsets, dawns, and memorable moments you will capture all at once due to its lack of recording time limit.
Although leaving your camera on for an extended period might seem like a matter of concern, it is thankfully equipped with a full metal housing for efficient heat dissipation.
No overheating issues with ZRAW, REC
No matter the length of your recording, the Z-CAM E2-F8 is sure to not overheat. The camera supports ZRAW, REC. 709, Z-Log2, FLAT, and HLG allow for a lot of freedom on your part.
Its HDMI 2.0 port supports 4K60, 10-bit 4:2:2 video output. Audio is recorded in 24-bit 48 kHz using AAC or PCM (PCM for MOV format only) through its 3.5mm stereo jack or via a separately available XLR connector using its 5-pin LEMO port.
Multiple features for intuitive control
The E2-F8 can be controlled via serial ports, a 2.5mm LANC connector, a USB Type-C port, an Ethernet port, or the Z Camera iOS app to control the camera via Wi-Fi and view a live image preview and configure settings.
The camera can record time-lapse, slow-motion, and live streams via its Gigabit Ethernet port. You can also control it locally by the buttons along the side of the camera.
Quick transfer with 10-bit 4:2:2 video output
Let's talk about what happens after the footage is recorded. Transfer can be achieved quickly and easily. Fortunately, 4K 60, 10-bit 4:2:2 video output through HDMI 2.0 is supported.
Z Camera is a live preview mobile camera application controlled through 5G or 802.11n Wi-Fi. It allows you to start/stop recording and adjust the camera settings.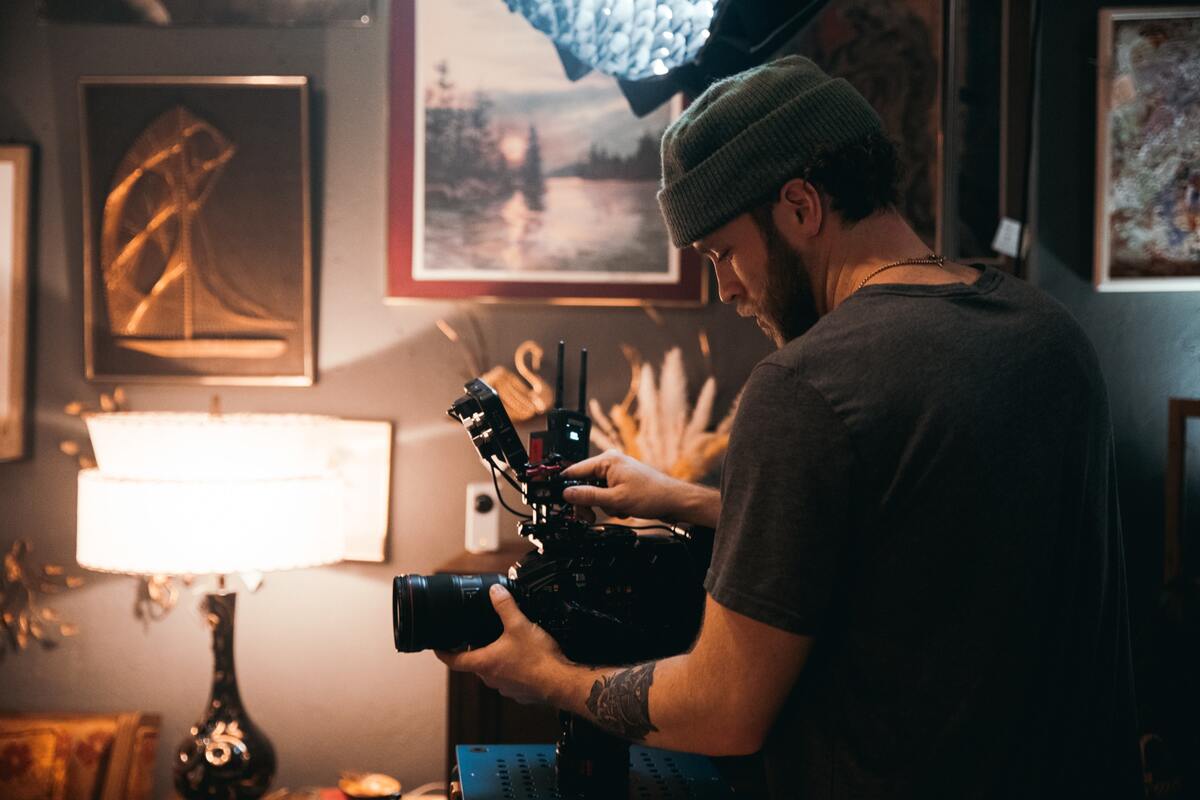 Full-frame CMOS sensor
Like CCDs, CMOS (Complementary Metal Oxide Semiconductor) sensors are semiconductor image sensors that convert light into electrical signals.
They have much the same structure as the CMOS memory chips used in computers. In contrast, memory chips employ transistors row to record data.
CMOS sensors contain rows of photodiodes coupled with individual amplifiers to amplify the electric signal from the photodiodes.
Moreover, unlike CCDs, which involve complicated processes that make them costly, CMOS sensors can be manufactured by modifying the relatively low-cost processes used to produce computer microprocessors and other chips.
Up to 8K 30fps and 14 stops of dynamic range
This cinema camera features a full-frame CMOS sensor with 10-bit 4:2:2 color support and nominal 14 stops of dynamic range, supports timecode, shoots up to 8K at up to 30 fps, and records data up to 300 Mb/s onto CFast 2.0 media, which is indeed pretty impressive.
Shortcut control buttons
We can notice a few changes in the Z-CAM E2-F8 camera in terms of shortcut control buttons. The function presets, and the power button has moved to the user side of the camera.
Under the F4 button is an on/off button that also switches the camera to playback mode if it is pushed with a quick press instead of a long press that turns the Z Cam off.
All the buttons are programmable, making it easy to get the E2-F6 set up the way you want to shoot.
Camera brain
The Z Cam cameras are brains that are basically a box with a sensor. It's up to you to accessories it so it can work for you.
This can be both a plus and a minus. With conventional video cameras, you need a lens, media, and batteries as they usually have an LCD and viewfinder.
While the new Canon C500 MKII and C300 MKIII have somewhat gone to the brain-style, they offer modules to get the camera up and running.
However, the Z Cam leaves this up to you.
Z-CAM E2-F8: Pros and cons
Digging deeper into the pros and cons, a few stand out.
As with any other camera, there will be advantages and disadvantages; the question is if the benefits outweigh the disadvantages for you.
Let's have a look at what we can expect when purchasing the Z-CAM E2-F8:
Advantages
Small dimensions
Excellent camera construction, with all-metal housing and very distinct and easy-to-use buttons.
Shoots up to 8K
Features a full-frame sensor with 10-bit 4:2:2 color support
The Z Cam app works well with the camera
The integrated monitor is handy
Features a 12 VDC 2-pin LEMO power output to provide power to separately available accessories
Disadvantages
The file sizes are pretty small
The menu system is not set up in a way that makes it easy to navigate.
Although it can have custom buttons, the way it comes out of the box is not user friendly
In the Z Cam app, the menu system is relatively slow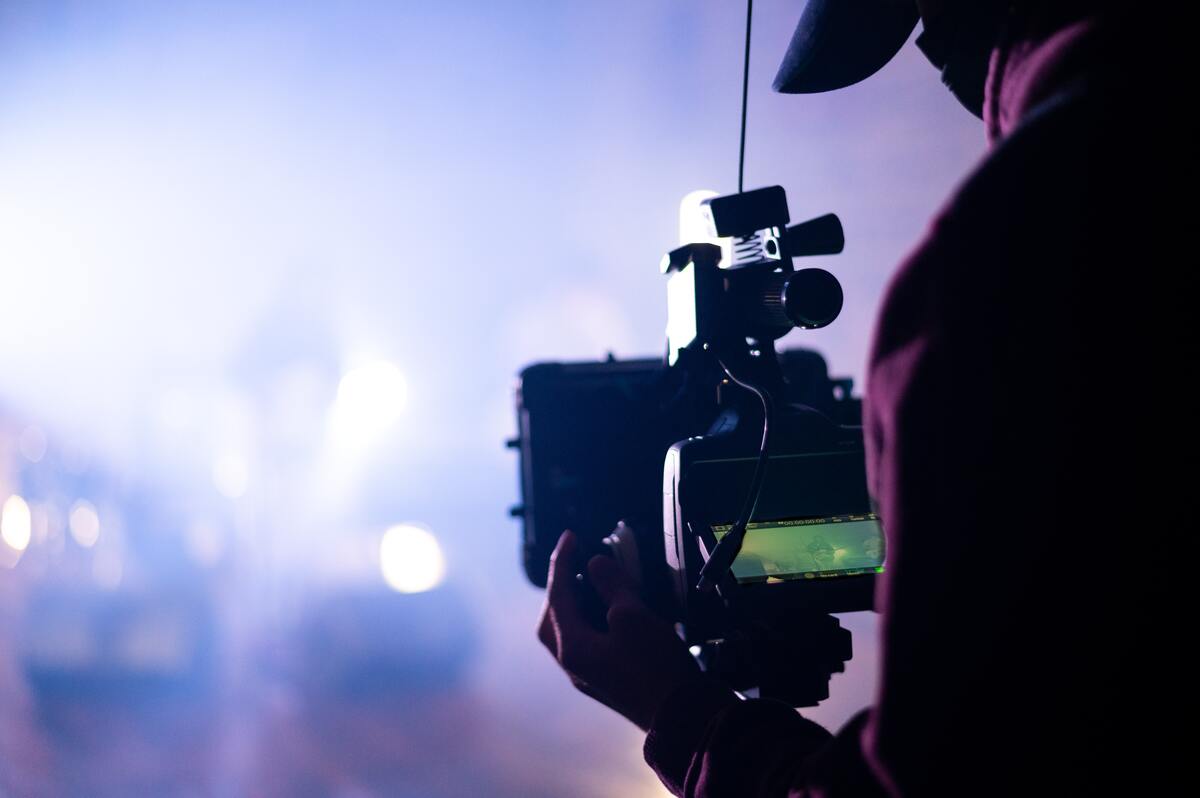 Rent or subscribe to a cinema camera
Shooting professional, high-definition cinema footage requires expensive and good-quality equipment.
Even if you are trying it for the first time or you are already an expert at it, the Z-CAM E2-F8 camera could be a great addition to your portfolio.
Try renting or subscribing to a cinema camera before committing to a purchase.
What is Z-CAM E2-F8?
The Z-CAM E2-F8 is a cinema camera that shoots professional, high-definition cinema footage.
Is Z camera Netflix approved?
Not yet.
Does Z-CAM E2-F8 have autofocus?
Yes. Both continuous and one-shot AF modes are available
What lenses are compatible with the Z-CAM E2-F8?
- LUMIX G 14mm f/2.5
- OLYMPUS M.Zuiko 17mm f/1.8
- LUMIX G VARIO 14-140mm f/4.0-5.8
- LUMIX G VARIO 14-140mm f/3.5-5.6
- LUMIX G VARIO 14-45mm F/3.5-5.6
- LUMIX G VARIO 45-150mm F4.0-5.6
- OLYMPUS M.Zuiko 60mm f/2.8 Macro
- LEICA DG SUMMILUX 25mm f/1.4
- OLYMPUS M.Zuiko 25mm f/1.8
- OLYMPUS M.Zuiko 17mm f/2.8
- OLYMPUS M.Zuiko 14-42mm f/3.5-5.6
- Lumix G X Vario 14-42mm f/3.5-5.6
- Power O.I.S. PZ Lens H-PS14042
- LUMIX G 20mm f/1.7 II
- OLYMPUS M.Zuiko 12mm f/2.0
- LEICA DG SUMMILUX 15mm f/1.7
- LUMIX G VARIO 45-200mm f/4.0-5.6
- LUMIX G Macro 30mm f/2.8
- LUMIX G VARIO 35-100mm f/4.0-5.6
- LEICA DG NOCTICRON 42.5mm f/1.2
- OLYMPUS M.Zuiko 9-18mm f/4.0-5.6
- OLYMPUS M.ZUiko 12-40mm f/2.8
Popular listings for rentals