The Ultimate YouTube Starter Kit: Find Everything You Need Here
Rent camera gear from local creators.
Are you ready to start your YouTube journey? Amazing!
Before you hit record, learn the basics of becoming a YouTuber to jumpstart your internet stardom or simply get an awesome YouTube starter kit listed below.
New to filmmaking? Learn all you need to know with Filmmaking 101.
Why get a YouTube starter kit?
You need more than just a killer camera to start as a content creator. A starter kit will usually include a lens, a tripod, or a few other essentials. Choosing a YouTube starter kit will ensure not only that you get the right gear but that the pieces are compatible and work seamlessly together.
Cut down on research time and get what you need with one of the kits below.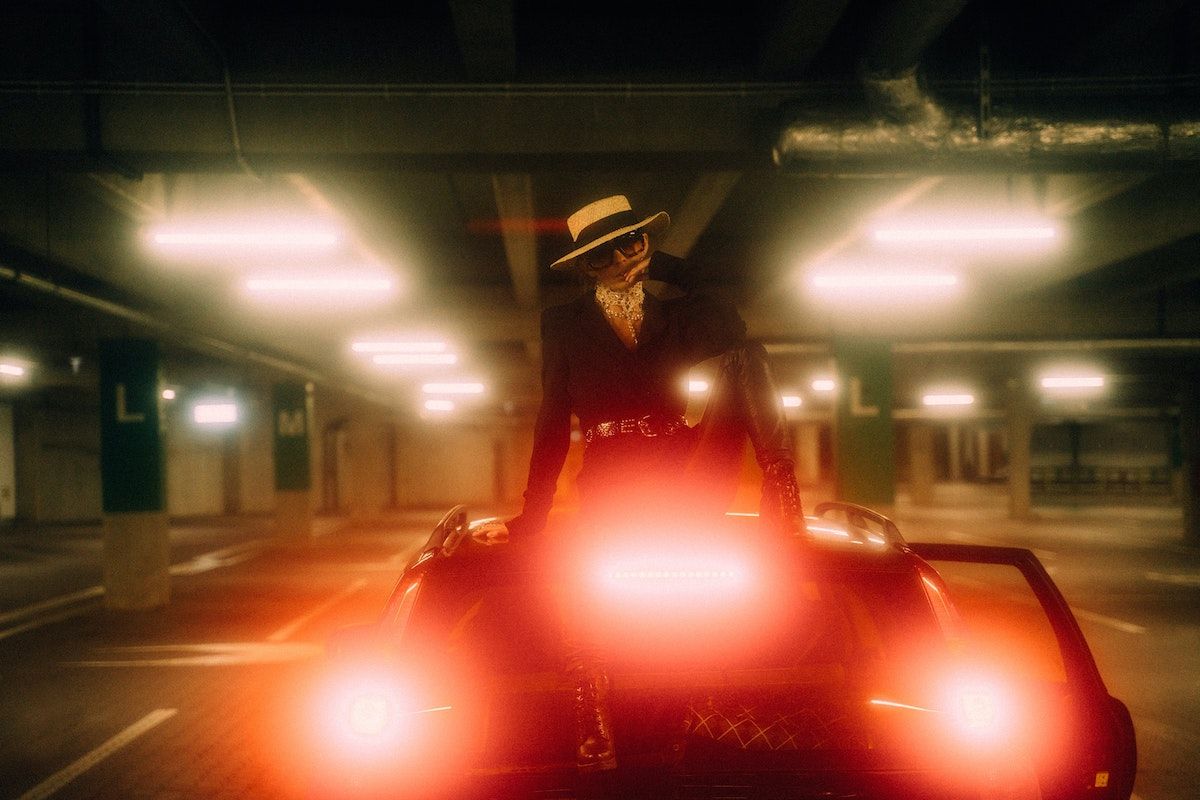 What to consider in a YouTube starter kit
There are a few things to consider before getting a kit.
Do you need all the equipment? Don't waste your money on something you won't use.
Does it fit your purpose? Don't get a vlogging camera if you have a cameraman, don't get a mic if you don't plan on recording audio.
Does it save you money? If the equipment is more expensive in a bundle, it's a ripoff.
If you answer yes to all three questions, go ahead and get that kit to jumpstart your YouTube career.
5 YouTuber starter kits
Get started with any of these capable kits!
1. The smartphone bundle
The lowest investment option is getting started with your smartphone. Many of today's models achieve the same video performance as a beginner's camera. The audio capabilities should be up to standard too, especially for a novice. Worry about upgrading later!
To optimize your smartphone's performance you'll need a phone tripod or gimbal stabilizer.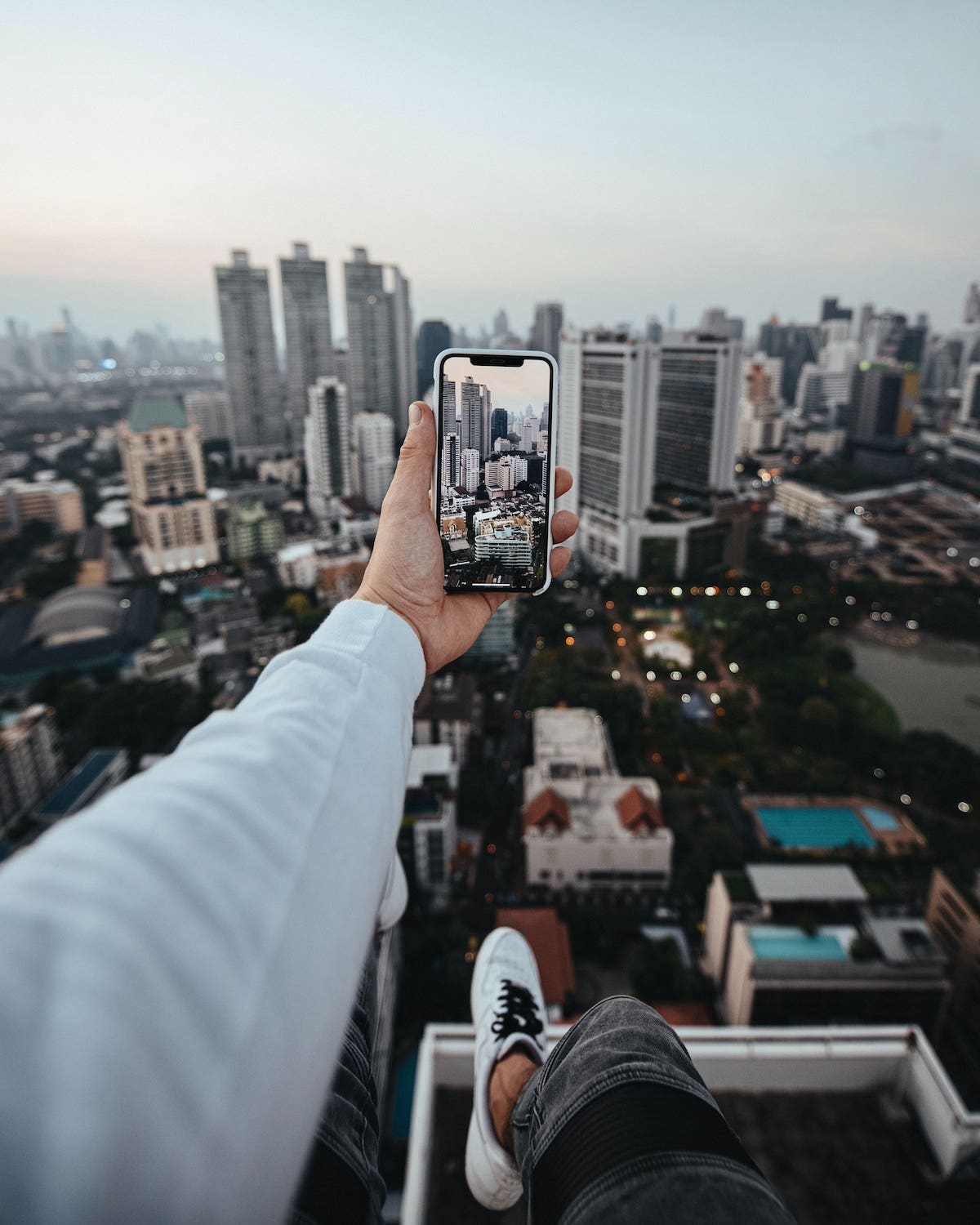 This bundle includes:
Your smartphone, and
A Joby JB01533-BWW GorillaPod, or
A Zhiyun Smooth 4 smartphone gimbal.
High-end smartphones, like the iPhone 13 Pro or the Samsung Galaxy S21 provide the best image quality combined with decent audio, but any recent smartphone with a capable camera will do.
A tripod like the Joby JB01533-BWW GorillaPod makes sure that your footage is stable without any camera shake. If you're moving around a lot for your YouTube videos, try a gimbal stabilizer, like the Zhiyun Smooth 4 to elevate your footage.
2. The Sony ZV-1 bundle
The Sony ZV-1 is a unique compact camera specifically designed for vloggers and YouTubers. With the right tripod, it can be the base of an easy-to-use YouTube starter kit.
This kit includes:
The Sony ZV-1,
The Manfrotto Compact Light tripod, and
A 64GB Sandisk memory card.
The Sony ZV-1 is a great camera for aspiring content creators. With a fully-articulating screen and modern interface, this Sony model is a notable option that records 4K up to 30p. With high performance and comfortable ergonomics, it handles like a dream.
Combining this camera with the Manfrotto Compact Light will make your shooting experience much more convenient. This tripod is extremely compact and lightweight at just 800 grams, with a load-bearing capacity of up to 2 kgs. It features a wheel attachment to easily attach to your camera and comes with a carrying bag for easy transportation.
A 64GB memory card will make storing and editing your footage easier. The Sony ZV-1 is compatible with U3 and V30 memory cards, so look into the Delkin Black for alternatives.
3. The Canon EOS M50 Mark II bundle
If you're looking for an entry-level camera with interchangeable lenses, check out the Canon EOS M50 Mark II. With the right lens and a shotgun microphone, this mirrorless camera makes a pleasing companion for content creators.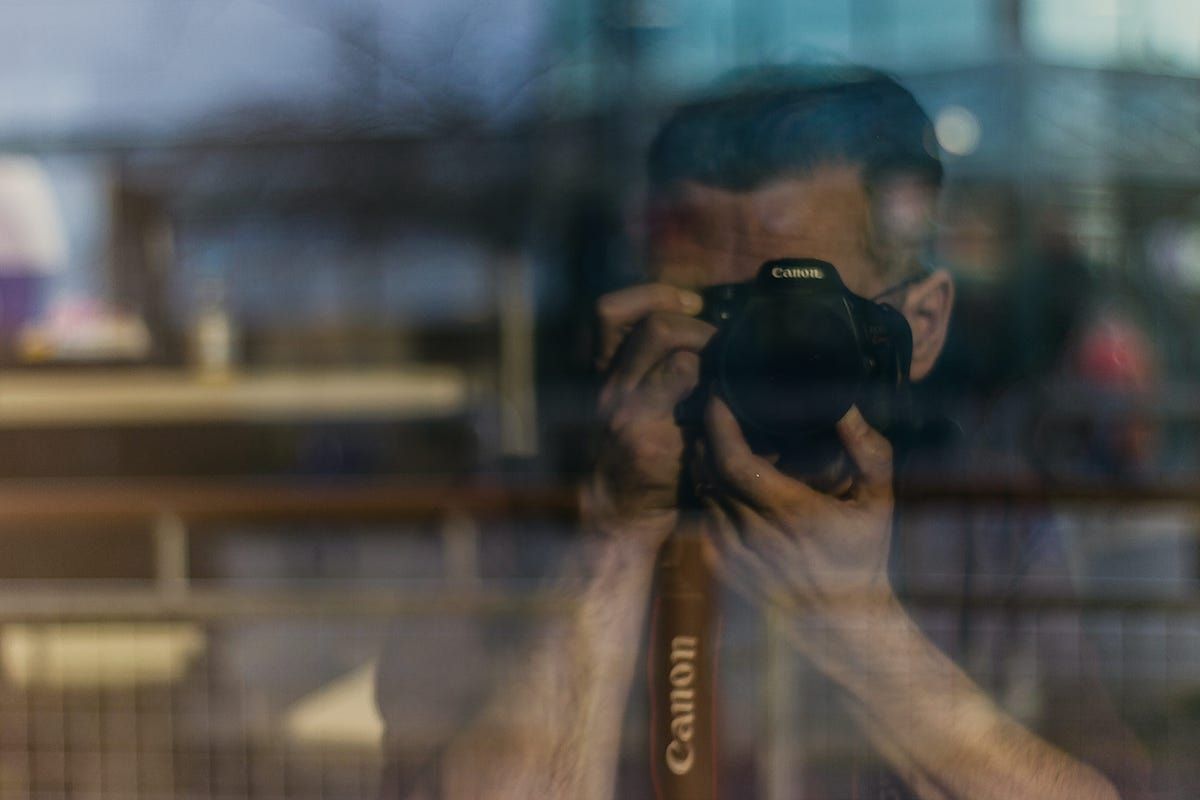 This YouTube starter kit includes:
The Canon EOS M50 Mark II, and
A Canon EF-M 15-45mm f/3.5-6.3 lens, and
A Rode VideoMic Pro, and
A Zomei z818 tripod.
As mentioned, the M50 Mark II is a solid option for both video and stills. Its compact build handles well, and it offers Wi-Fi and Bluetooth connectivity for your convenience. This mirrorless camera supports external microphones and comes with a superb EVF. However, the autofocus struggles a lot with 4K recordings, so consider whether you really need such a high resolution.
Getting the right lens for your camera is just as important. A Canon 15-45mm EF-M is a versatile lens for a range of subjects. With stunning design and capable image stabilizer technology, it allows you to record crisp videos. This lens is also lightweight at just 130 g, so it won't take up too much space in your kit.
A shotgun mic provides flexibility in your shooting style since you can use it off-camera if you want to. This can be convenient for interviews and moving around, allowing you to stay nimble. The Rode VideoMic Pro is one of the best on the market! It's lightweight and convenient, with a reliable integrated shock mount.
Combine this YouTube starter kit with a Zomei z818 for excellent functionality and superb value. This tripod is versatile, allowing you to cover all angles and supports fully inverted shooting from an extremely low angle too.
4. The Canon PowerShot G7 X Mark III
Another content-creating compact, the Canon PowerShot G7 X Mark III is an excellent vlogging-focused device with stunning 4K.
This starter kit features:
The Canon PowerShot G7 X Mark III,
A Joby GorillaPod 3K kit, and
The RØDE VideoMic Pro.
The Canon PowerShot G7 X Mark III is an excellent starting compact for YouTube! It features a 3.5mm mic jack to accommodate an external mic, and with an improved ISO it can handle low-light conditions fairly well. With a 4.2x optical zoom and f/1.8-2.8 aperture, it records breathtaking 4K footage. The G7X III supports vertical video shooting, a first for Canon, for those perfect Instagram stories.
The Joby GorillaPod 3K Kit is one of the most capable and versatile tripods that wrap around almost anything, like lamp posts or tree branches too. It's easy to use and attach with a quick-release plate. With a GorillaPod like this, there are no limits to your creativity!
The RØDE VideoMic Pro perfectly compliments the G7X's capabilities, offering outstanding audio alongside stunning imagery, making it an excellent YouTube starter kit.
5. The Canon EOS R bundle
The Canon EOS R is a powerful full-frame mirrorless with a high-class AF system.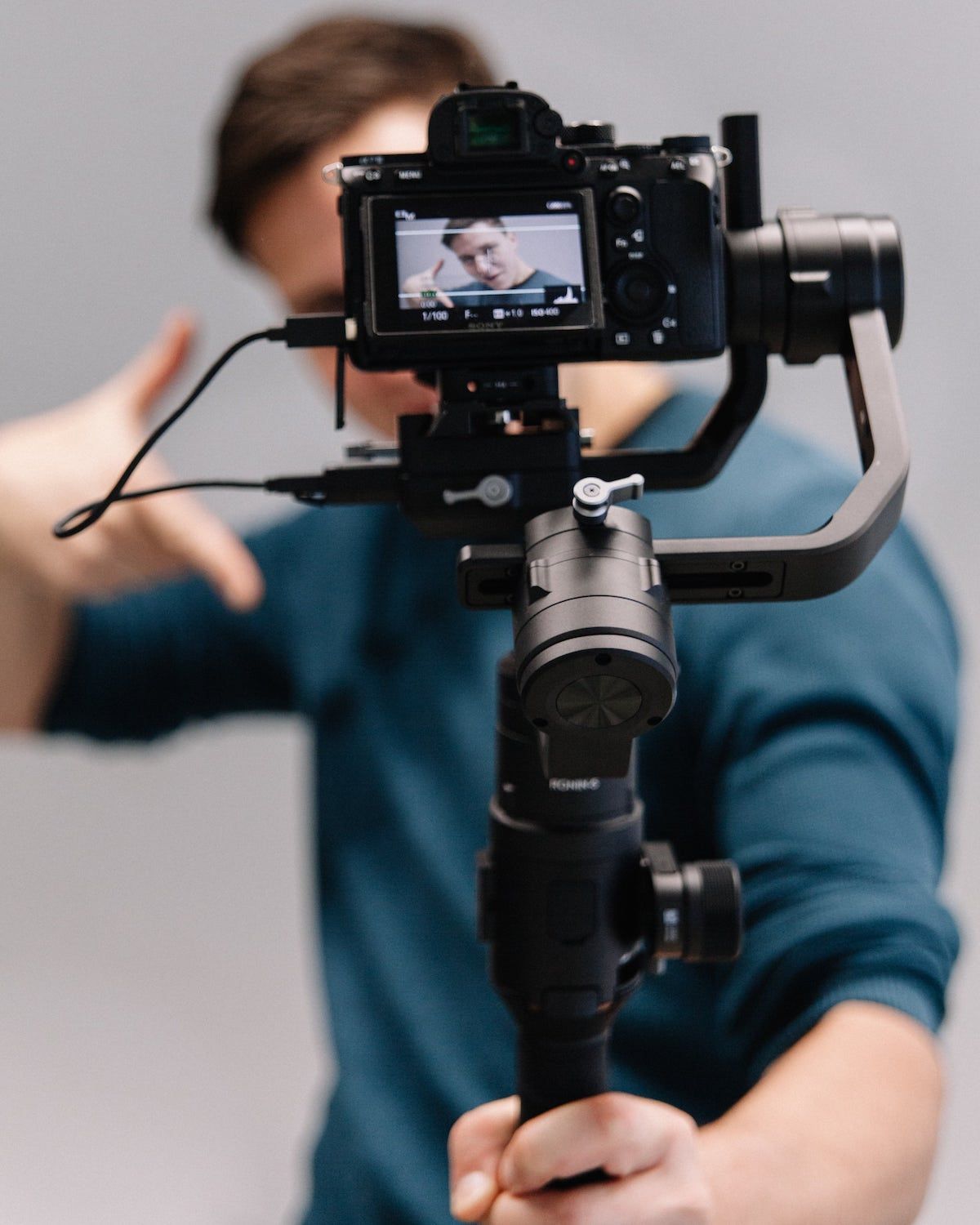 This YouTube kit consists of:
The Canon EOS R,
A Canon EF 50mm f/1.8 lens,
The RØDE VideoMic Pro+, and
A Joby GorillaPod 3K kit.
The Canon EOS R comes with a powerful sensor and outstanding AF in a sturdy, compact body. With a classic Canon design, the camera is comfortable to handle. With a native sensitivity range of ISO 100-40000, it handles all lighting conditions very well.
A standard lens, like the Canon EF 50mm f/1.8 (with an adapter,) suits most recording situations. As a prime lens, it offers breathtaking image quality at a cost. If you're looking for more versatility, check out the Canon RF 24-70mm f/2.8 for a wider zoom range.
The RØDE VideoMic Pro+ improved on the features of its predecessor. It features auto power on and off, a safety channel, and a conveniently rechargeable lithium battery too.
The Joby GorillaPod 3K kit is a great fit for this bundle. Check out the specs above for more.
What's next? Learn how to YouTube
Get started on YouTube and hit that notification bell if you liked our article! (FYI: we don't actually have those.)
By getting one of the kits above, you're ready to hit the ground running and worry about upgrading to professional video gear later.
Why should I rent a YouTube kit?
Rent Camera Gear: Access Pro Equipment
qqHXJy6AWlc
Camera Hire: Take Your Production to The Next Level
71PttfqWPXk
Camera Rental: Save Money with Wedio
5sHshmF1n_Y
Learn about the filmmaking basics to apply them to your content and good luck on YouTube.
Happy shooting!
FAQs
What equipment does a beginner YouTuber need
A beginner YouTuber can make it work with just a smartphone and a tripod. What matters most is your dedication and creativity.
How do I get started with YouTube?
Get started on YouTube with the best YouTube starter kit, find your niche, and commit to a regular schedule.