How to Optimize Your YouTube Channel With the Best Banner Sizes
Rent film gear from local filmmakers.
Rent film gear from local filmmakers.
Stumped on making a great YouTube banner for your channel? Here is all you need to know and our tips on creating a banner that users will remember.
If you want to become a YouTube, consider reading our 10-step guide on how to become a YouTuber.
What is a YouTube banner or channel art?
A Youtube banner or channel art is an image found at the top of your channel page and gives viewers insight into the kind of content you post. Youtube calls this Channel Art, and it is very similar to a header image on Facebook.
Why is channel art important?
When viewers first click on your channel to view it, your Youtube banner will be the first thing that they see. Therefore, you must make your banner stand out and make it a good reflection of what kind of content you create.
It also gives your channel a more polished and professional look, giving viewers more incentive to check out more of your videos. A blank banner and profile picture never says much!
Many creators also use their banners to link to their other social media, so you can also expand your audience on other platforms.
The perfect YouTube banner size
The recommended Youtube banner size is 2560x1440 pixels.
This is roughly an aspect ratio of 16:9.
The safe area for texts and logos is 1546x423 pixels. (This ensures your banner can be seen on desktop and mobile.)
Make sure that your banner is under 2Mb before uploading it.
You should save your banner in either a PNG, JPEG, GIF, or BMP format.
How to add a YouTube banner
It's extremely easy to add your own Youtube banner, and you can do it either on a web browser or on the Youtube mobile app. (It's essentially the same on both!)
Here's how to do it on your computer:
Visit the YouTube website and click on your profile picture in the top right-hand corner. Then press "My Channel".
Then click on the button that says "Customize Channel".
From the bar at the top, you can then click "Branding". This will take you to a page where you can change your profile picture, channel banner, or add a watermark.
From here, you can either change or remove your channel art.
Select the image that you'd like, and it will pop up with a viewport so you can size your banner to your liking. Do keep in mind the safe area discussed before.
Now you can press "done", and you're all finished!
How to change an existing youtube banner
If you'd like to change your Youtube banner, then the process couldn't be more simple:
Login to your account and go to your channel's homepage.
Hover your mouse over your existing cover art, and a button saying "edit" will appear on the right-hand side.
From here, it will take you to a menu where you can change your channel's banner.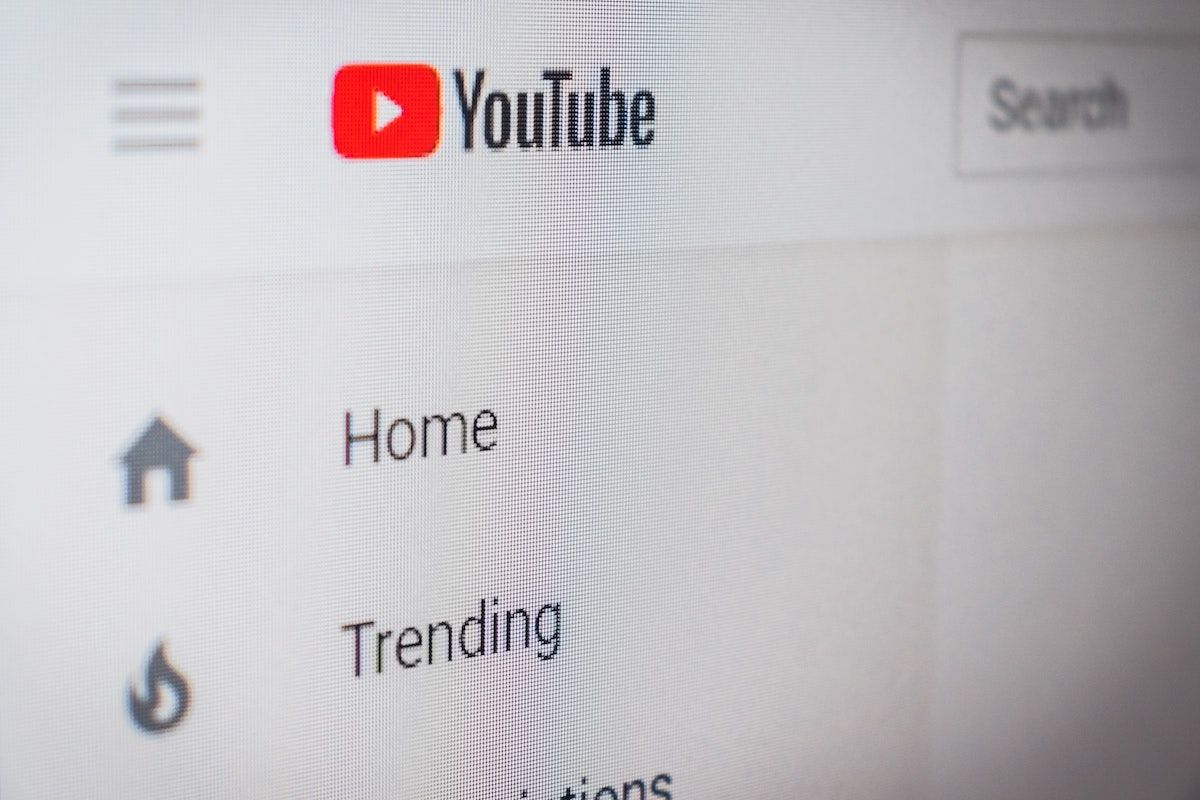 5 Tips and best practices for your youtube banner
1. Use high-quality images only
This one is kind of obvious, but having high-quality images for your banner communicates to users that you have put some effort into your channel.
Low-quality or pixelated images will off-put users immediately- make sure you use good quality images to give your channel that sharp look.
2. Account for the social sharing buttons
When creating your own Youtube banner, you need to remember that any social media accounts you link will appear in the bottom right-hand corner. Therefore, don't put any crucial information there. Try and keep this space simple so your social buttons will pop in front of it.
3. Keep design clean and simple
When users view your channel banner on their devices, the last thing you want is a cluttered banner that will put them off looking at the rest of your channel. As a rule, simple is always best.
Your logo or text should stand out against your background so that viewers can get an easy glimpse of what your channel is about.
4. Add a clear call-to-action
As I mentioned before, some creators will link their other social media accounts in their banner to grow their following on other platforms. You can do this by clicking "basic info" on your banner dashboard and adding the URLs of the social media you want to link.
If your viewers like your videos and want to find you elsewhere, adding your socials in your banner is a great way to do this.
5. Optimize for mobile users
The safe banner size for mobile users is 1546x423 pixels, so you'll want to ensure that the focal points of your banner fit in these dimensions.
You shouldn't neglect outside of this space- not everyone will be viewing your channel on a mobile device. Try using a large high-resolution image that will look good on all screens.
3 Examples of awesome youtube banners
1. GoPro
GoPro's Youtube channel art cleverly uses footage filmed on a GoPro camera as the background against some stunning yet straightforward text. This text isn't the name of their company, but instead the latest model of camera. This is a good and effective way to grab attention as well as market a new product!
2. Restoration Hardware
This is a fantastic example of when simple can be the most effective. It uses some regal-looking text against a solid textured background so users can get a faint idea of who they are without being swamped with information.
3. Lonely Planet
Over the years, Lonely Planet has captured some gorgeous travel shots from around the world. They let these incredible images do the talking while simply inserting their logo over the top.
Closing thoughts
Now that you've made and uploaded a stellar channel banner, head over to our page on how to become a Youtuber to start uploading content users will remember.
And if you'd like to up your video-making game for your Youtube channel, head over to our page on filmmaking to get started.
YouTube banner size FAQ
What is the YouTube banner size?
The recommended Youtube banner size is 2560x1440 pixels.
Popular listings for rentals