Where to Study Photography in London – 7 Good Choices
Capturing that great photo isn't necessarily as easy as one might think. As with anything else, we need to learn how it's done. Whether you want to become the next Annie Leibovitz or you just really want to beat your dad in the yearly photo slideshow, we've listed the 7 best places to study photography in London right here.
1. London School of Photography
2. London Institute of Photography
3. Photoion
4. University of ARTS London
5. London College of Style
6. British Academy of Photography
7. Matthew Williams-Ellis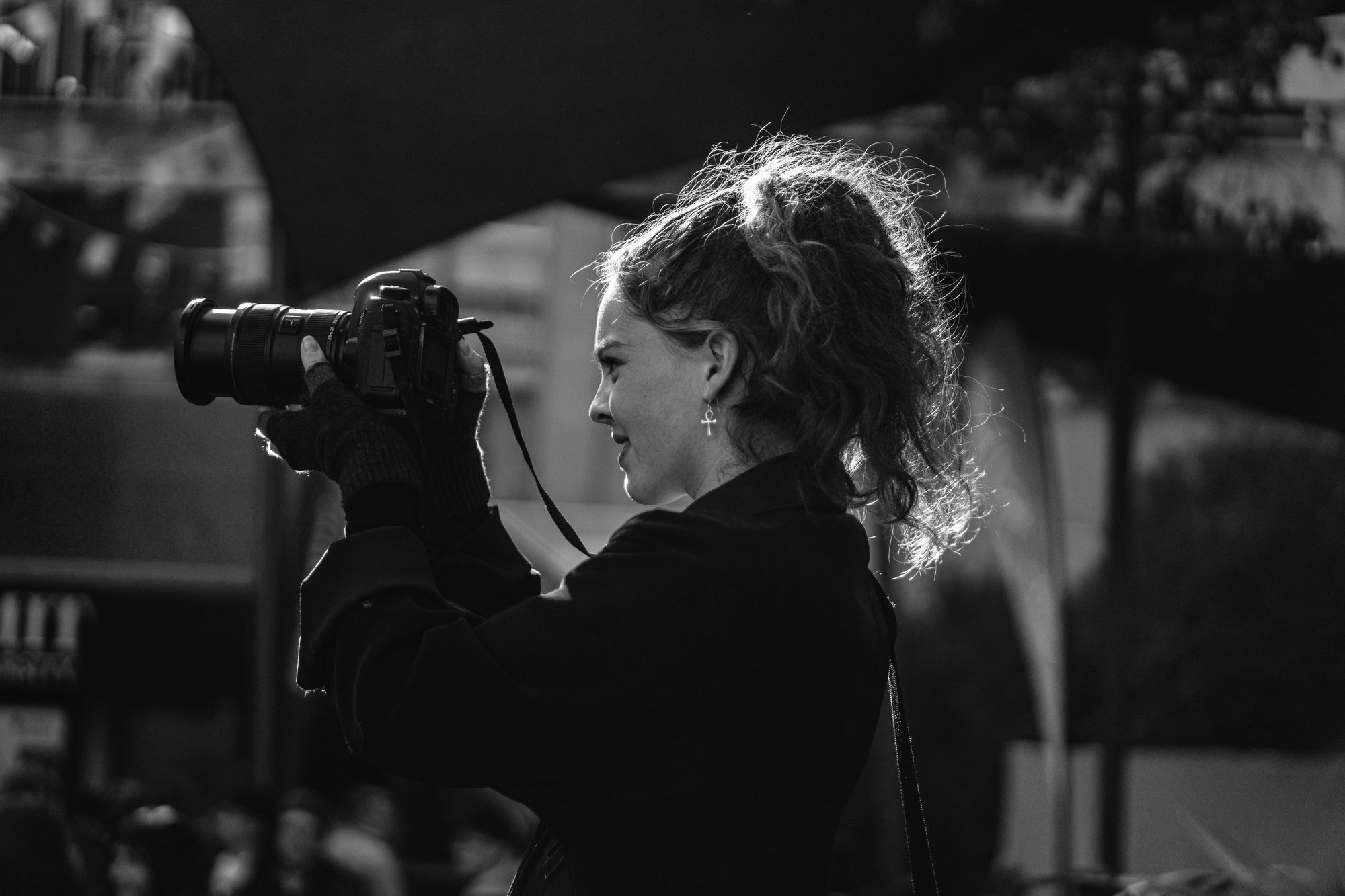 1. London School of Photography
The London School of Photography provides high-quality education and training in all areas of photography. Whether that's photojournalism, studio lighting or portrait photography, they have a workshop for it.
You get to study photography in a rather unconventional way where teachers put great emphasis on teaching through direct personal discovery. You can choose photography courses that last for several months or simply sign up for a single-day workshop. To make a booking or enlist in one of their workshops, you'll need to fill in their online booking form of the course or workshop you'd like to attend.
There's no admission process or general entry requirements; beginner, intermediate and advanced workshops' requirements are specified on each workshop page. As the London School of Photography has several courses and seminars for various purposes and proficiency levels, you'll find different tuition fees, from around £250 up to £3,495.
Visit London School of Photography.
2. London Institute of Photography
The London Institute of Photography or the LIoP was founded by award-winning photographer Holger Pooten. They offer a range of different photography courses, both online and on-site.
Try their Professional Photography Course, where you can choose between 12 individual courses covering specific genres and various skill sets. You can take their professional courses full time for 10 weeks or on flextime for up to 9 months. You can also try their individual photography workshops, covering four key areas of photography. Here you can study photography over two- or four-day courses.
The LIoP run with only small class sizes with a maximum of 8 students. This also means that they offer tailored schedules for each student. Moreover, LIoP offers tailored one-to-one photography tuition from beginner to the professional level in various genres and styles here among DSLR, studio lighting, still life, photoshop and more.
There are no specific entry requirements or levels of experience needed to study photography at the London Institute of Photography; most courses only require a DSLR camera, which you can rent at the institute or at Wedio. The tuition fees will vary depending on whether you're looking for full-time study or one-to-one tuition, online photography, or individual photography courses and will cost from around £195 up to £3595.
Visit London Institute of Photography.
3. Photoion
The Photoion is located in London centrum and offers various photography courses and workshops for all expertise levels. Photoion also offers bespoke long-term photography classes. This means that you can tailor the classes to your specific needs and schedule whenever convenient for you. You can also select one-to-one photography tuition, meaning you'll get to study photography with a professional photographer that can help you develop advanced skills and focus on specific aspects of photography.
Moreover, Photoion hosts photography holidays. Where you get to combine learning with travel. Finally, you can also sign up for their new online photography course line. Choose between online photography modules, online one-to-one courses and online refresher courses. You will find different tuition fees at Photoion. Some even start from £149. Prices also include the use of professional equipment and a variety of 9ft background colours.
Visit Photoion.
4. University of ARTS London
This University compiles 6 colleges in London and a total of 19,000+ students from all around the world. They offer pre-degree, undergraduate, postgraduate and short courses in 18 subjects. Want to get a degree in photography? This is the place. The University offers a range of courses in art, design, fashion, communication and performing arts.
It has been ranked second in Art and Design in the 2021 QS World University Rankings. All students have access to the University's facilities, these including workshops with letterpress machinery, studio theatres and gallery space. Tuition fees and entry requirements will ultimately depend on which college you choose to attend and the courses you want to try out.
Visit University of ARTS London.
5. University of West London
Ranked one of the best universities for Film Production and Photography and is an excellent choice for any aspiring photographer to get a degree here. You can try their acknowledged BA (Hons) Photography module full-time, which lasts 3 years or their part-time programme, lasting about 5 to 7 years. Here you get the opportunity to learn and evolve your creative and technical skills.
During your study stay, you get to experience different aspects of photography. As a university, you also get access to a wide range of photographic facilities, including well-equipped studio space, an analogue darkroom, photographic equipment hire and more. In terms of entry requirements? You'll need to have personal access to a computer and a digital SLR camera. There's a yearly tuition fee of £9,250 per year if you choose the full-time 3-year university degree.
Visit University of West London.
6. British Academy of Photography
The British Academy of Photography offers both diplomas and certificates for various courses. You can choose to study photography on a classroom basis or as a home study so you can select the learning environment that suits you best.
Get a certificate, Diploma, Postgraduate Diploma, Higher National Certificate, Higher National Diploma and BA Honours Degree courses. Regardless of what you choose, the Academy host an annual graduation ceremony for all students who have completed their studies. The annual graduation ceremony is an excellent way to start networking with other creatives and get your foot inside the fierce photography world.
Moreover, the Academy offers a one-month work placement upon successful completion, so you get the chance to put your skills into practice. Neither of their modules carries any minimum qualifications. Depending on the class you select, the tuition fee will vary along with the length of the study. The shortest and cheapest course they offer has a 6 months duration and costs £795. Whereas their most protracted and most expensive last between 27-54 months and costs £8,995.
Visit British Academy of Photography
7. Matthew Williams-Ellis
Matthew Williams-Ellis is a London-based travel, documentary and landscape photographer. He hosts a YouTube channel creating cinematic short films which takes the viewer behind the scenes of what's going into a travel photography shoot (Psst! This is sort of your free photography course).
He hosts photography workshops in London and Photography holidays for the students who want to explore more of the world while studying photography. He focuses on getting out there, gaining practical know-how together with other like-minded people. Meaning all classes take place in the field, where you'll be encouraged to experiment with newly learned photography techniques.
Matthew offers one-to-one bespoke tuition, London photography workshops and lead travel and landscape photography holidays to destinations including Madagascar, Romania, Costa Rica and Lapland.
Visit Matthew Williams-Ellis
Closing thoughts
Whether you're ready to go ahead and start building your career as a photographer or you want to keep exploring the medium before you deep dive, you can explore our blog universe to learn everything about photography.