The 10 Best Wedding Videographers in Los Angeles 2023
Rent film gear from local filmmakers.
Rent film gear from local filmmakers.
Wedding videography is all about capturing the unique, special connection between couples as their take their first step on a new journey together. If you're planning a wedding in the Los Angeles area, read on to find the best experts.
Are you interested in becoming a wedding videographer yourself? Learn our 13 tips to help you stand out with wedding videography 101.
Check out these 10 excellent wedding videographers in Los Angeles!
1. Brian Press
Brian Press, the owner of Impressive Creations Wedding Cinematography, founded the company 19 years ago with the goal to give you films that you'll love and cherish for the rest of your life.
He got his start through bodyboarding, a sport similar to surfing. Brian started to edit VCRs for his own promotional videos and discovered his passion for video production.
Impressive Creations has grown a lot, but its dedication to heartfelt storytelling, no-rules creativity, and excellent customer service hasn't changed.
The company's portfolio features wedding showcases of various cultures. Impressive Creations commit to capturing every moment in your unique style. Their website boasts kind words from overjoyed couples, which you can check out at: https://impressivecreations.com/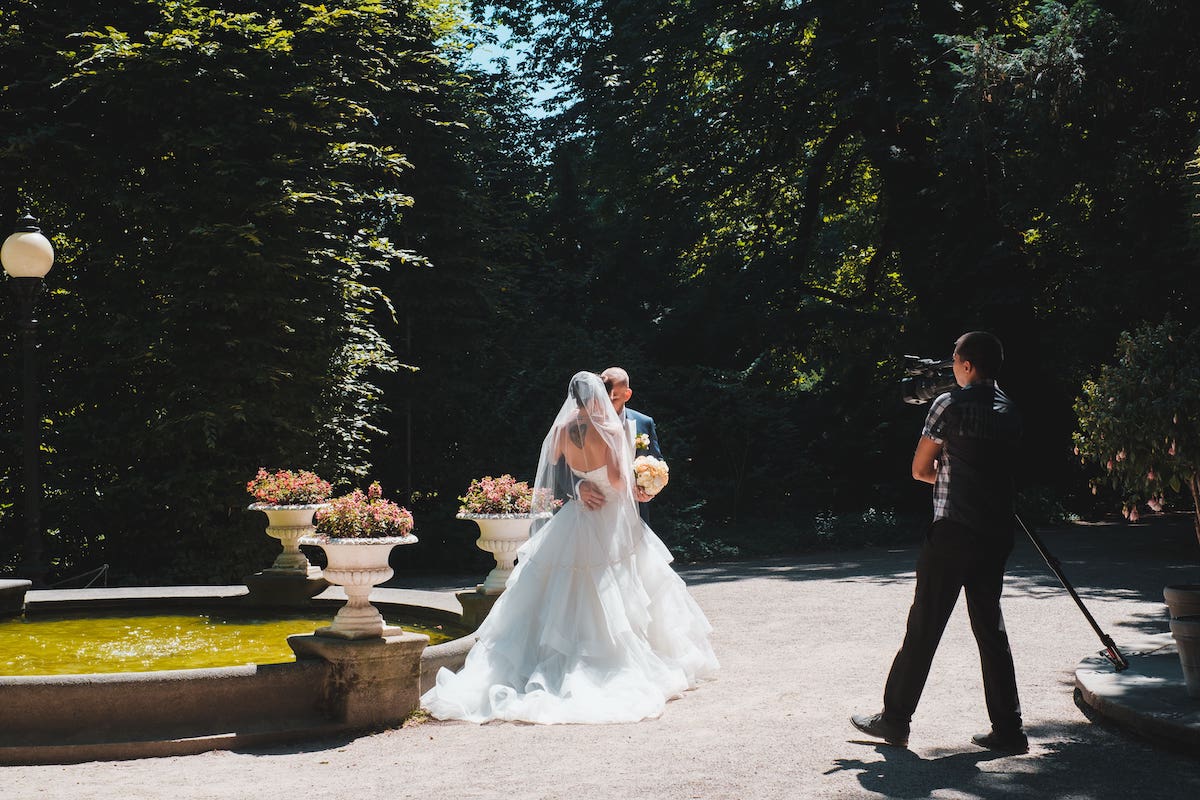 2. Meena Sohi
Meena Sohi and Sohi Productions are filmmakers at heart, with extensive experience of all challenges that may arise on your big day. This team of pro wedding videographers in Los Angeles is dedicated to creating timeless films and photos.
Sohi Productions boasts exclusive knowledge and experience on weddings and promises on-the-spot solutions to problems that turn your wedding day around.
They share a unique connection with the clients allowing them to sense and solve their needs at lightning speed. Watch their stunning films on their website, which your can find here:
3. Travis Do
Travis Do, from 8 Kind of Smiles, offers wedding videography services in Orange County and LA. They're dedicated to capturing every event and couple's emotion, energy, and personality.
They offer an extensive range of services and packages for every need and accommodate custom requests too.
The company name, 8 Kinds of Smiles refers to the special connection between couples and the intimate knowledge of all different types of smiles they shared.
Check out their blog, reviews, and portfolio at their website: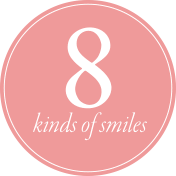 4. Lin and Jirsa
Lin & Jirsa Wedding Photography and Cinematography consists of a team of talented, driven, and creative professionals. They believe that wedding videography is beyond a chronological compilation of an event and more about telling a love story.
Lin & Jirsa professionals are obsessed with clients, guided by their happiness and satisfaction. The artists and storytellers craft stories in a combination of different styles. Their wedding films are dramatic, photojournalistic, editorial, and often light and airy.
They recommend three photographers to capture the best angles of the impromptu moments that often make the best memories.
Find their website for more at: https://www.linandjirsablog.com/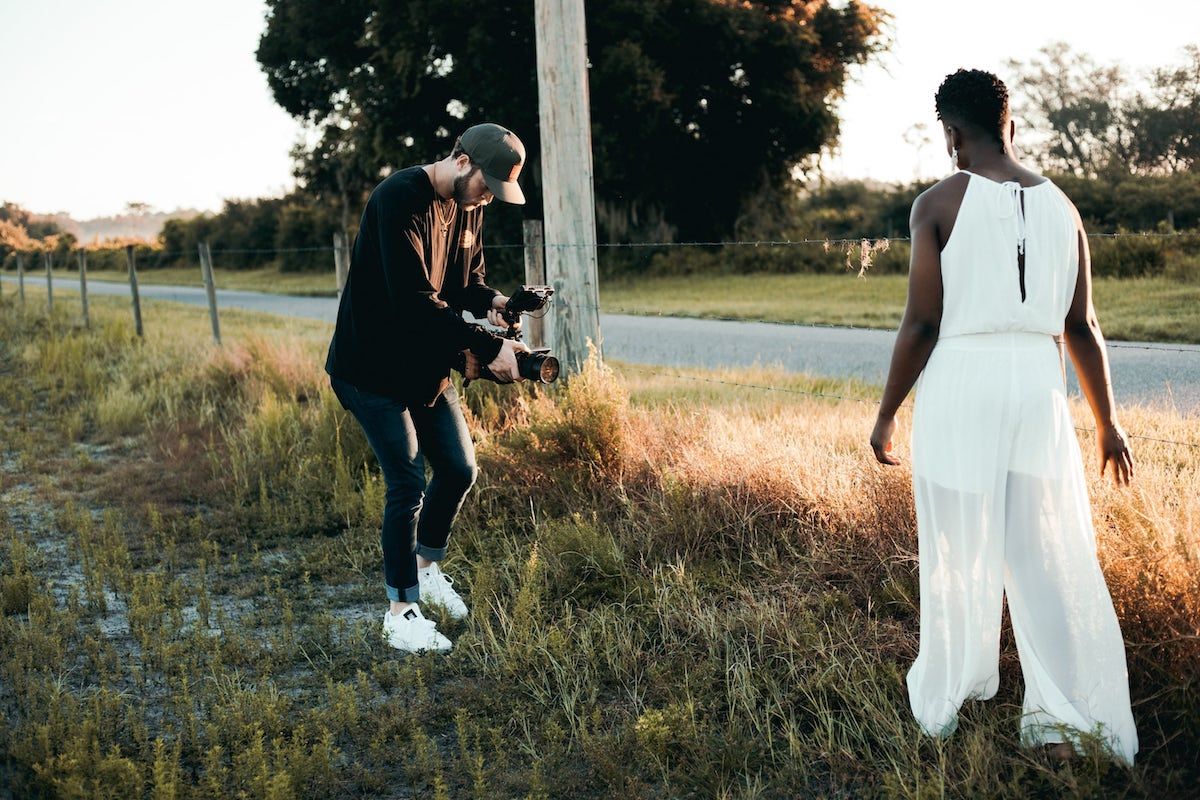 5. Janice & Edwin
Janice and Edwin from One and Only Production focus on telling your touching and timeless story through their wedding films.
Best friends and soulmates Janice and Edwin believe in capturing dreams and unique love stories. They're excited to give you a video full of anticipation, intrigue, and beauty.
Their highlight films take couples on a journey full of important moments, dialogue from the day, and thoughtfully-selected music. Check out One and Only Production's portfolio at:
6. Life Story Film
With 15 years of photography and videography experience, Life Story Film shoots 50 weddings each year, all over the world. Located in Los Angeles, they believe that getting to know couples is a big part of the process. They create unique wedding films based on your synergy and vibe as a couple.
Rick Lykov, creative producer and director of LifeStory.Film believes in capturing true and spectacular love stories. He'd love to find out details of your wedding, ceremony, and reception.
Find out more about the Life Story Film wedding videographers in Los Angeles and check out their portfolio at: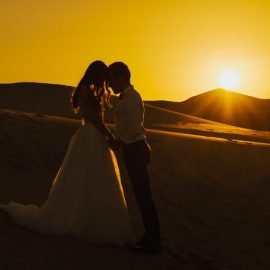 7. Rayne Films
Founded in 2010, Rayne Films has the passion and experience to deliver stunning, high-quality wedding films that bring your vision to life.
Flexible, professional, and dedicated, Rayne Films will handle your wedding with ease to deliver an artistic wedding film that envelops the feel of your special day.
The team shoots with a RED Scarlet-W 5K, the golden standard for filmmaking in Hollywood blockbusters. Find out more about these experience wedding videographers in Los Angeles through their website below.

8. Joshua Jacob
Joshua Jacob Creative's team handles it all. With 14 years of collective experience with producing video, photo, and design. The company is centrally located in Washington State, but their teams are located all throughout the US.
Joshua Jacob's creative filmmakers are happy to cover your entire wedding day from start to finish. They deliver stunning wedding videos that amaze clients and leave them in awe.
If you're interested in learning more or having this competent team there for the beginning of your new journey as a couple, check out their website at:
https://www.joshuajacobcreative.com/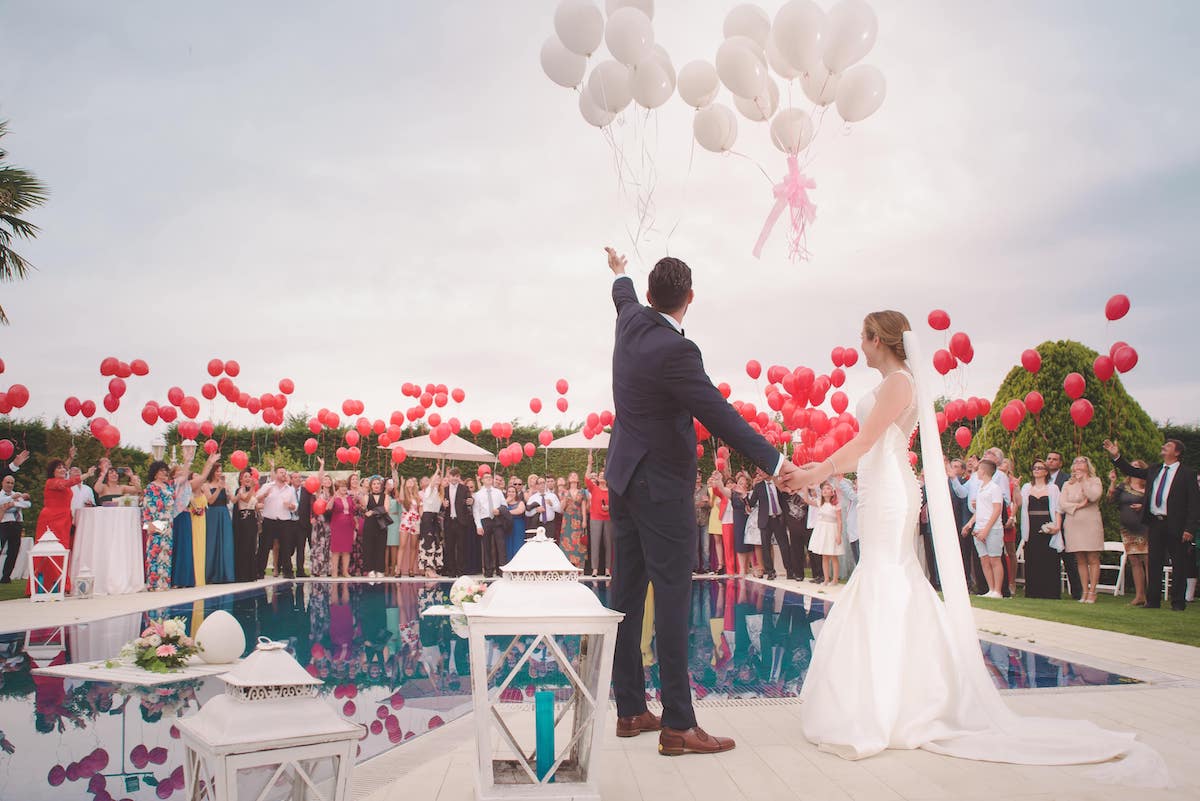 9. Igor Raevskii
Igor Raevskii's team at West Films specializes in intimate, candid, and real wedding films. Their videos evoke the same jitters and love that couples feel on their big day. They believe in giving their full attention to every client and strive to get to know you on a personal level.
West Films wedding videography delivers its final video within 3 months of your big day and would love to have a chat with your to discuss your engagement, elopement, or wedding video ideas.
To learn more about Igor and his team, check out their website:
10. Jamie Hobert
Jamie Hobert and his team at All Because He Asked specialize in candid, unstaged, emotional wedding films of your entire day. They masterfully use music and sounds to drive videos that captivate viewers.
All Because He Asked has more than 10 years of experience with streaming, an option that became staggeringly popular with the global pandemic.
With multiple cameras, drones, and professional audio, Jamie Hobert's team will capture the true emotions behind your big day beautifully.
Check out the company's signature video and more at their website at https://allbecauseheasked.com/.
Closing thoughts
These dedicated wedding videographers in Los Angeles will capture your special day stunningly, creating memories you'll never forget. Hire any of them for the best possible results!
Looking to get into wedding videography yourself? Read our article on wedding videography 101 or master filmmaking basics first.
Popular listings for rentals