23 Most Talented Wedding Photographers in NYC in 2023
By default, a wedding comes with a lot of hassle and decision-making.
Perhaps you decided to try out wedding photography yourself. But if you seek to hire one and don't know where to start, you're in the right place!
We compiled this list of the 23 Best Wedding Photographers in NYC. To help you decide on yours and to celebrate their art.
Off we go!
1. Volodymyr Ivash
Kicking off our chart is an award-winning wedding photographer and videographer Volodymyr Ivash. Originally from Ukraine, he is now a household name in NYC.
Creative and ambitious, the Ivash team always captures the most valuable moments with a signature chic style. Ivash works at celebrity and luxury weddings. He definitely has just the right recipe for a perfect wedding day photoshoot.
Just take a look yourself at Volodymyr's website - you might have an a-ha moment!
2. Casey Fatchett
"I'm a big, sentimental nerd!" is how Casey Fatchett describes himself. And what else could you ask from your wedding photographer?
His work is full of real raw emotion. Even though Casey has been in the business for over two decades, he still tears up and gets as surprised as you anyone. Masterfully, he transcends these heartwarming and delicate feelings into still photos.
What is your favorite part of the wedding photoshoot?
It's hard to pick a favorite, but for me it is usually that moment at the end of the first dance when everyone lets loose! But anytime people are being authentic and letting their emotions show freely.
What is your biggest inspiration in what you do?
The couples I work with inspire me the most. Each couple is so different. It's a challenge to make sure that each wedding's photos are unique and fit their personalities. I don't do cookie-cutter photos. I take a fresh approach to each wedding. Also, my wife is incredibly supportive. She says I have the most romantic job in the world. I tend to agree.
What do you usually say to the camera-shy brides and grooms?
I say A LOT of things to camera-shy couples. I have a huge list or prompts that will get them interacting with one another instead of thinking about having their photo taken. It really depends on the couple and you have to get to know them to know what will work with them.
How would you describe your style in three words?
Authentic. Genuine. Emotional.
Take a look at Casey's website and see it with your own eyes.
3. Sergey Lapkovsky
With over 10 years of experience and more than 400 weddings shot, Sergey is a true master of his art. He works all over the US, Europe, and the rest of the world.
His photographs are intimate and sensual, quintessentially warm in tone and atmospheric. Sergey preserves the most heartwarming memories delicately and aesthetically.
Visit Sergey's work on his website.
4. Susan Shek
An experienced team of not just wedding photographers, but true storytellers, led and curated by Susan, is the one thing your wedding is missing.
Personalized from beginning to end, a photoshoot with Susan will make you want to rewatch your wedding album more often than you think.
To see examples of her work, visit Susan Shek's portfolio.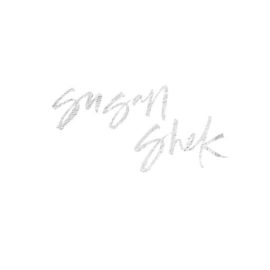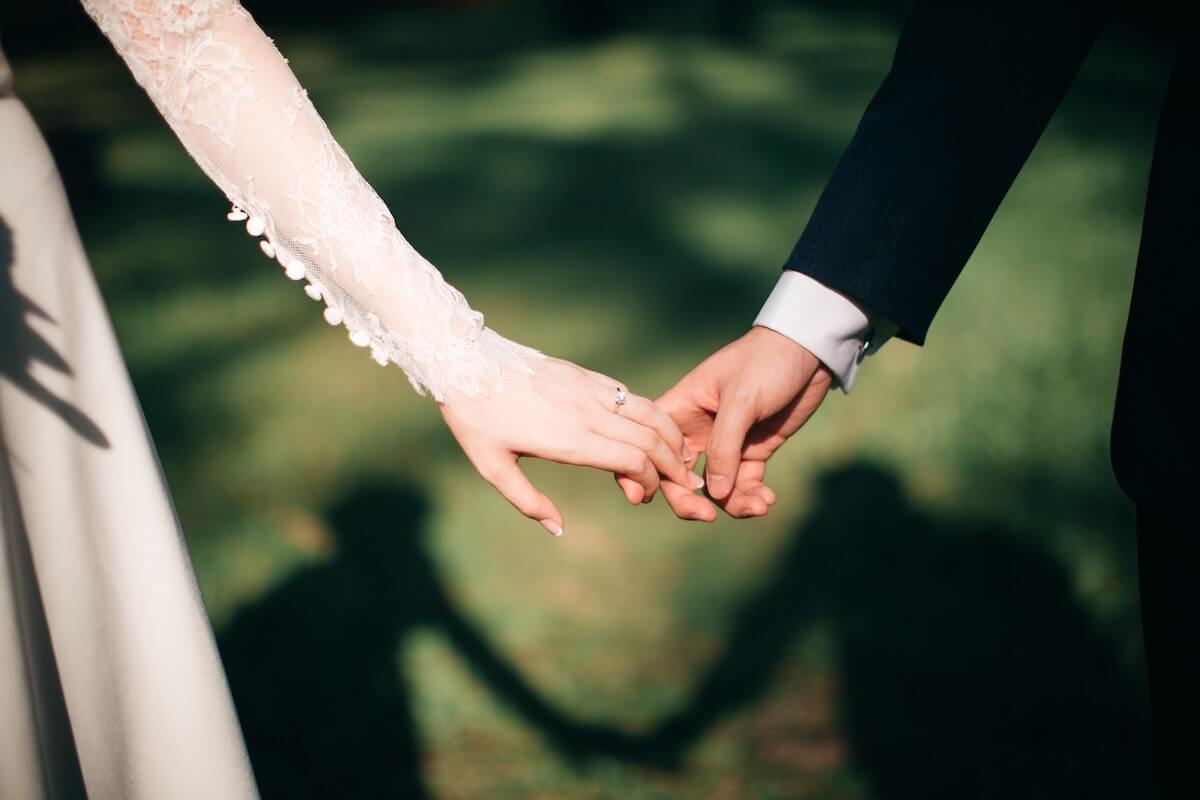 5. Luis and Michell
Also known as the Lockharts, Luis and Michell are a husband and wife photographer duo. The couple brings a rare combination of hybrid photography for weddings - digital and film.
Using mostly natural light, their work is light, airy, and ethereal. It is a special experience to have a happily married couple document a new marriage, especially so beautifully.
Check out the Lockharts' website and fall in love just like we did.
6. Sam Bufalo
Sam is a creative mind with a raw documentary style. You will find a lot of natural and rustic motives in her work, blending with her signature documentary style.
Her approach to weddings, elopements, family, and maternity photoshoots is to capture the subject's authentic self.
What is your favorite part of the wedding photoshoot?
Each celebration is so unique, but my favorite time to shoot is usually during any part of the day when the couple can really slow down and just be in the moment together.
How does location impact your shooting style?
As a documentary style photographer, I rely heavily on the setting and the details of the place to help tell the story. My approach isn't so much focused on where we are but more of why it's significant to the couple who chose to get married or have their photos taken there.
Any tricks for the camera-shy brides and grooms?
Choose a photographer that shares the same frequency. The less you think about the camera, the more space you'll have to be yourselves. And the final images will be reflective of that.
How would you describe your style in 3 words?
Timeless, candid, genuine.
And let me say, that is a spot-on description. Take a look yourself on Sam's webpage.

7. Wolfgang Freithof and Chiaki Sato
With over 17 years of working together, this power duo is the ultimate photography coverage for a luxury wedding. Wolfgang and Chiaki strive for perfection.
Before starting A Day Of Bliss, their wedding photography company, both had careers in the fashion industry. However, the beauty of preserving such major milestones as weddings brought them together.
I recommend you to visit their website for a breath of beauty.
8. Danila & Lana
These are two leaders of a boutique photo and video company based in Brooklyn, New York. This team of five is ready to turn your wedding into a creative outburst.
Danila and Lana are full of unconventional ideas and the talent to execute them. A wedding photo package like no other is guaranteed!
Check out their bohemian portfolios in the link below.
9. Mariana Soto
Mariana is a Venazualian photographer based in NYC, but she will follow your love journey wherever you ask her to.
She treats her work with extra care for details and has an eye for the best shot. Her style is artsy yet documentary. You might not notice her there, but Mariana will certainly make sure to notice everything.
Get inspired by Mariana's photos on her webpage.

10. Emma Cleary
Wedding photography isn't just about aesthetically pleasing pictures, it's is also about creating a meaningful and quality record of a new stage in the life of two people. Emma Cleary and her team are true specialists in doing so.
To create an unforgettable set of photos, as candid and as natural as possible, Emma will guide you through the whole process of your wedding planning.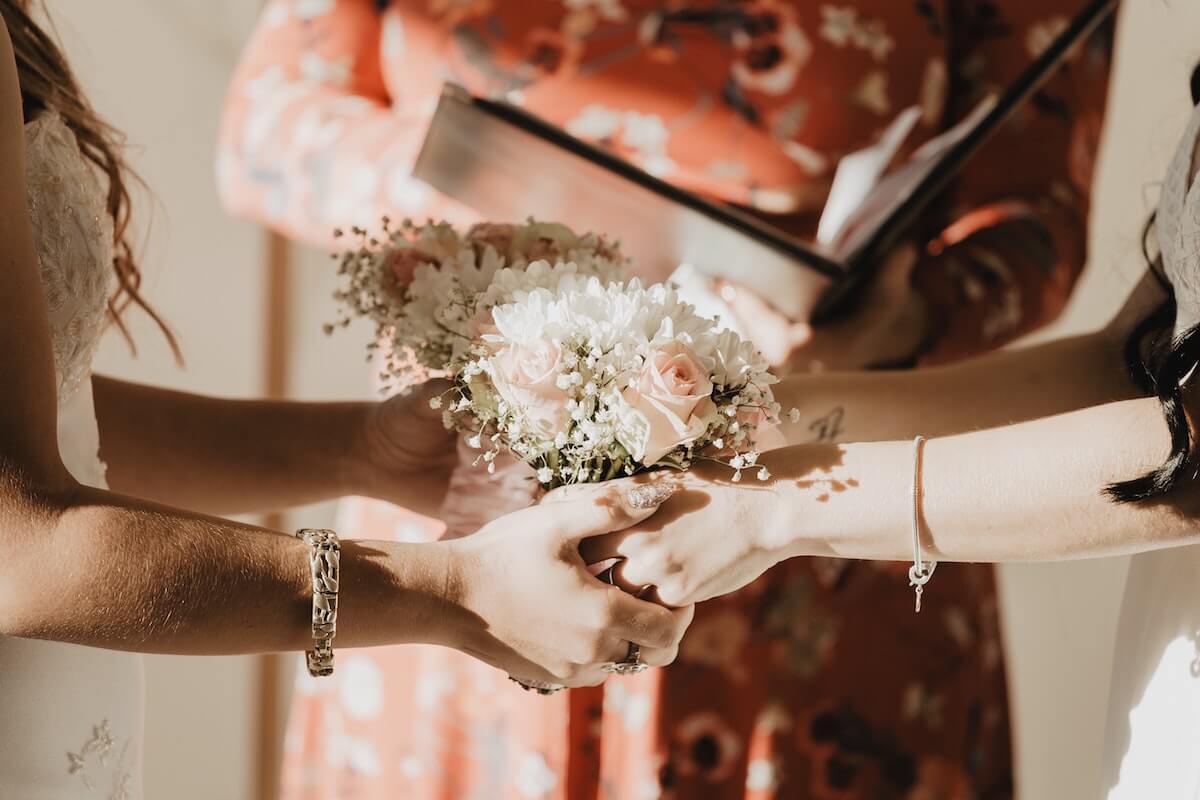 11. Averie Cole
Towards The Moon and a modern wedding photography team based in Jersey City & Manhattan. The leader of the collective, Averie, creates timeless photos for their couples.
Fun, emotive, romantic, and glowing with color - this is Averie's style.
Exceptionally organized and easy to navigate, their website is hard to resist when looking for a wedding photographer. Check them out.

12. Temilola Ajibulu
A bold, fun, modern wedding. Did I just describe yours? Then I also have the right photographer for you - Temilola. She shoots stunning luxury weddings, telling love stories with a snazzy glimmer.
See it yourself - Temilola's exquisite portfolio is liked below.
13. Cassandra Daye
New York-based, but ready to pack her bags and run to the next destination, Cassandra is one of the best wedding photographers you can find.
Her style can be described as laidback luxury. Cassandra is a 5 in 1 professional: a wedding and elopement photographer, videographer, designer, and educator for styling your special day.
For laidback luxury inspiration and her stunning portfolio, click below.

14. Gleb Freema
A wild heart, Gleb loves shooting outdoors. Natural light and cinematic landscapes are his strong suit. His photographic style is intentional and unique to each couple.
In short, Gleb is the third wheel you wanna have at your wedding. Click the link below to check out his work.
15. Nato Tuke
This is a leader of a new-age collective of wedding photographers and videographers based in New York. Nato's philosophy is experimenting.
For her, breaking the "rules" of wedding photography and playing around with light and composition is a joyful task. The results are unique and offbeat memories, captured in still photo shots.
Take a peek at Nato's website - you'll see what I mean.
16. Ting Yi
Ting Yi calls herself a chaser of dreams. And rightfully, her approach to wedding photography is capturing every couple's dreams coming true.
Each wedding for Ting Yi Studio is a unique story, told in different yet similarly emotional ways. Diversity is no stranger to this team as they worked on American, Korean, Indian, Italian, Irish, and Chinese weddings.
Book yours on their website.
Homepage - Showit BlogShowit Blog
17. Asher Gardner
Do what you love and love what you do. This saying perfectly describes Asher and her work. Madly in love with photography and capturing exceptional love stories of exceptional people, Asher makes both the couples' and her dreams come true.
She finds inspiration in travel and her own loving relationship. So capturing your love story on a personal level comes naturally to Asher.
Come a little closer to Asher and her work on her website.

18. Xenia Park
Do you long for a magazine cover photoshoot for your wedding? Look no further! Xenia Park is a photographer with just the right skill set to make your wedding photos cover-ready.
Xenia primarily works in a photojournalistic style, capturing the most valuable moments with breathtaking bokeh and a cinematic effect.
More beauty on her webpage.
19. Martin Lee
Shooting with Martin is like having a best friend with a camera by your side. He's there to chat you up, calm you down when needed and of course, make your wedding day even more memorable with a magical photoshoot.
Working in New York and Houston, Martin is the fun guy you simply want to be around. His approach to wedding photography is getting to know you first, and then telling your love story as accurately and beautifully as he can.
Don't forget to check out Martin's stunning web portfolio.

20. Elvira Kalviste
A Vogue published wedding - or shall we say - love photographer Elvira takes a twist on your average wedding shoots. You won't find cheesy poses or banally staged portraits.
Elvira is greatly inspired by nature and all of the wonderful small things that make up our lives. Extremely careful to tiny details of your most memorable day - not a thing will slip.
Visit Elvira's website below.

21. Sequoyah Daniel
This Brooklyn photographer knows how to approach color and light masterfully. Every detail plays a role in Sequoyah's storytelling through her photos.
She takes a journalistic approach to her craft, being present but not seen. This helps her capture the truest reactions and emotions.
Full of vibrant color and positive energy, Sequoyah's work won't leave you without a smile. Click below to see her work.

22. Shelby Phillips
Film photography is back in trend, as we all know. But it still isn't that popular for weddings.
Shelby imitates analog effects in her digital wedding photography, using natural light and seizing just the right moment.
She is a true master of portraits. Shooting both stunning still portraits and action-packed scenes is her forte. Whatever happens, Shelby has it on camera, and be sure it looks phenomenal!
For more from Shelby, check out her website.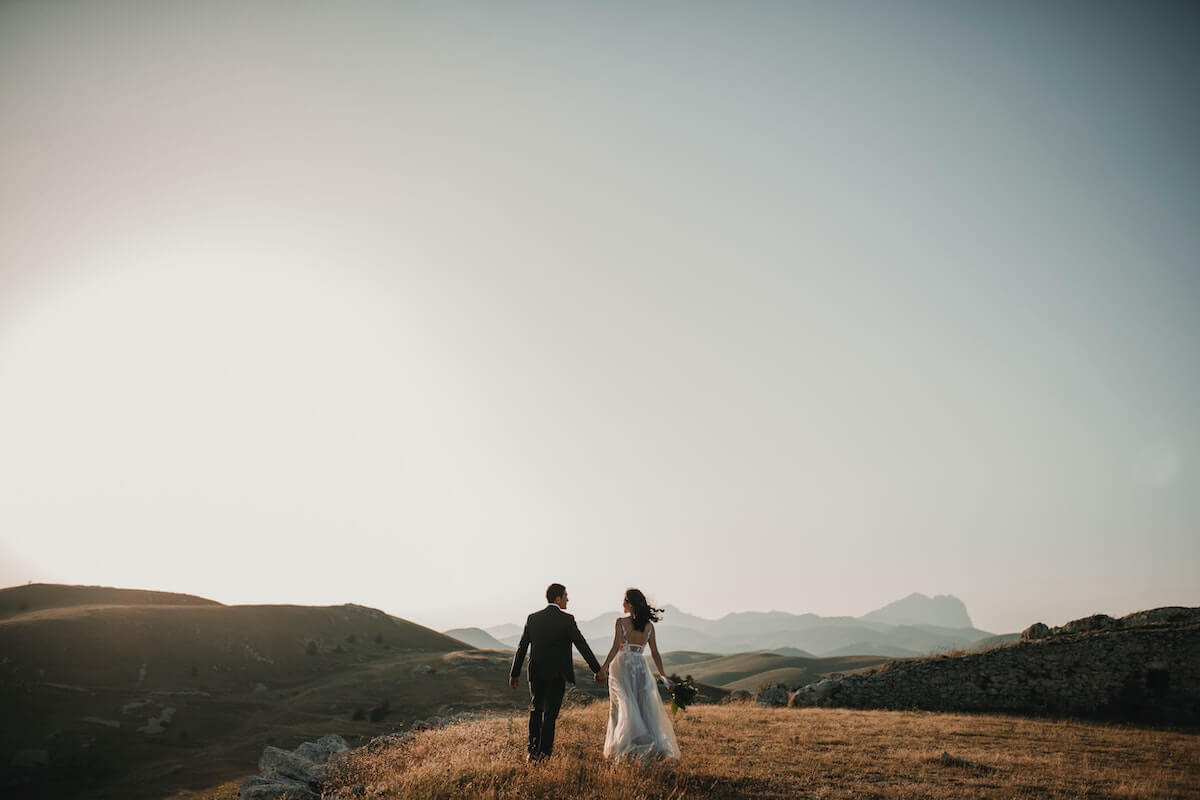 23. David Perlman
Ever felt like wedding planning gets overwhelming? Well, not if David is your photographer.
Starting his creative career on broadway, he slowly made his way to the passion of his life - wedding photography. It is rare to find such engaged and vehement professionals like David. Be sure he will go all-in on your wedding and deliver your best memories in beautiful photos.
Don't forget to check out his webpage.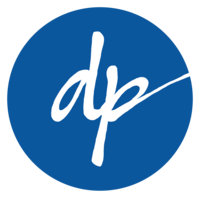 Final thoughts
Closing off our grand list, I hope you found some inspiration or even your next wedding photographer.
Traveling to LA? Take a look at a collection of the best wedding photographers in Los Angeles in 2023.
Popular listings for rentals