A 5-Min Hands On Review of the Vlogger Favorite – the Sony ZV-e10
Rent camera gear from local creators.
Vloggers and YouTubers, listen up - we have a review of a camera that you're going to love - the Sony ZV-e10!
This Sony camera has an articulate screen, boosted mics, a compact body, and impressive video capture power, almost like it was made with a focus on vlogging!
Discover what else the ZV-e10 has to offer - read on to learn about its key features, performance, pros and cons, and concise comparison to Canon EOS M50 Mark II.
New to the world of gear? Get the hang of every essential item a creator must have in our ultimate guide to camera equipment.
Sony ZV-e10 key specs
24MP APS-C CMOS sensor
Reliable autofocus with face and eye detection
Display resolution 1.44 million dots
4K/24p video capture (4K/30p is cropped)
1080/120p capture for slow-motion footage (cropped)
Built-in 3-capsule microphone with windscreen
Fully articulating touch-sensitive display
3.5mm headphone and microphone ports
Livestream-capable via USB-C connection
440 shots per charge, 80 mins continuous record per charge
ISO 100 - 51200
Canon EOS M50 Mark II vs. Sony ZV-e10
Pixel count: 24.1 vs. 24.2
Sensor: 22.3 x 14.9 mm CMOS vs 23.5 x 15.6 mm CMOS
Stabilization: optical vs. electronic stabilization
AF system: Dual Pixel phase detection vs. Hybrid Contrast/Phase Detection
Viewfinder: Electronic viewfinder vs. none
4K video: 4K/24fps vs. 4K/30fps
Battery life: 305 shots per charge with rear LCD or 235 using the EVF vs. 80-125mins of video or 440 stills
Weight: 387g vs. 346g (body only)
Sony ZV-e10: Video capabilities
One of the significant changes that Sony has brought to the ZV-e10 model is the new shooting mode that was swapped with the traditional one.
The Mode button on top shows three options - Stills, Video, and S&Q, which stands for "slow-motion video." After choosing the desired mode, dip into the camera's menu to select the aperture priority or manual shooting mode.
4K video at 24/25/30 fps and Full HD
The Sony ZV-e10 captured 4K video at 24/25/30 fps and Full HD 1080p up to 120 fps - all with no limits on the recording length.
The video quality is crisp, with much control over the depth of field.
The camera's video capabilities are excellent in good light conditions, but with low light, it begins to struggle if used with the kit lens. Also, pushing the ISO past 6400 will add some unwanted grainy look.
Audio good for social media, video conference, and live streaming
The built-in microphone does a great job if you speak from behind the camera while recording, ensuring your mouth is close to the sound pickup unit.
In addition, the ZV-e10 audio and video capabilities can be easily and successfully used for social media, video conferencing, and live streaming.
The latter can do directly from the camera - connect it to a computer or another compatible device through a USB, with no need for a video capture card.
Another great asset to the video quality is the camera's autofocus. Not only is it the best one among the APS-C mirrorless cameras, but it truly excels in video mode. In addition, the Sony ZV-e10's AF is equipped with Face and Eye detection, making it extremely easy to track rapid movements.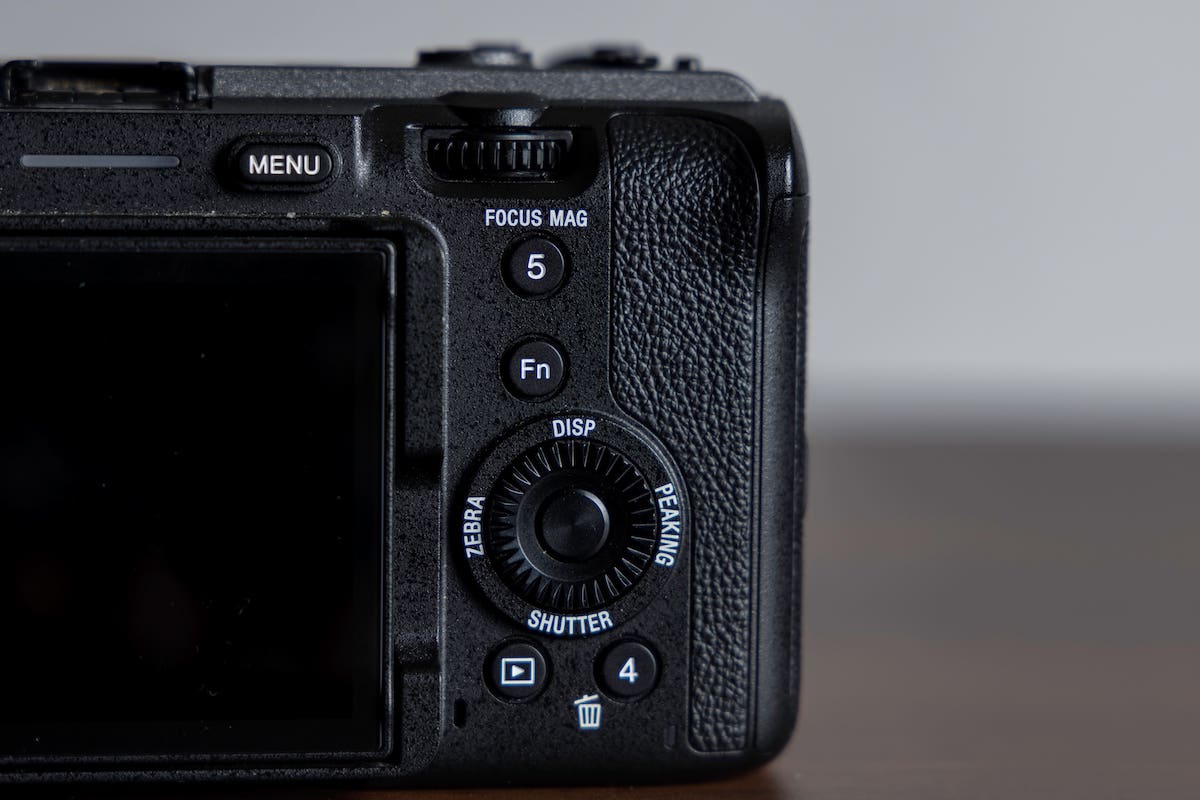 Sony ZV-e10: Features
The ZV-e10 enjoys a fully articulating vari-angle 3-inch LCD screen with touchscreen option, 11fps burst shooting mode, continuous AF/AE tracking with a mechanical shutter, and Bluetooth connectivity.
Its screen can be flipped out to the side and rotated by 180 degrees - the feature, among others, that makes this camera perfect for vlogging.
The ZV-e10's screen supports touch control, letting you set the autofocus by tapping your finger on the display. However, you won't be able to scroll through images or adjust the settings in the menu.
The touch sensitivity on the screen makes such functions as focus point selection more intuitive. The built-in zoom lever works only with the Sony's Power Zoom lenses but is still a handy feature for such a video-focused camera as the ZV-e10, creating an alternative for a zoom ring on the lens itself.
Comes with an E-mount lens system
One of the crucial features ZV-e10 is equipped with is the E-mount lens system.
This detachable lens system provides much flexibility in image quality and focal length and makes room for buying more accessories. However, the sad news is that this model has an APS-C sensor with a 1.5x crop factor for the full-frame lenses.
This means that a 24mm full-frame lens, for instance, will get you a 36mm equivalent view on ZV-e10.
SteadyShot image stabilization limited to work optical
The camera comes with SteadyShot image stabilization, which is not an in-body optical one like those offered by other models like a6600.
The ZV-e10 can only work with optical stabilization if you attach the lens with an optical SteadyShot.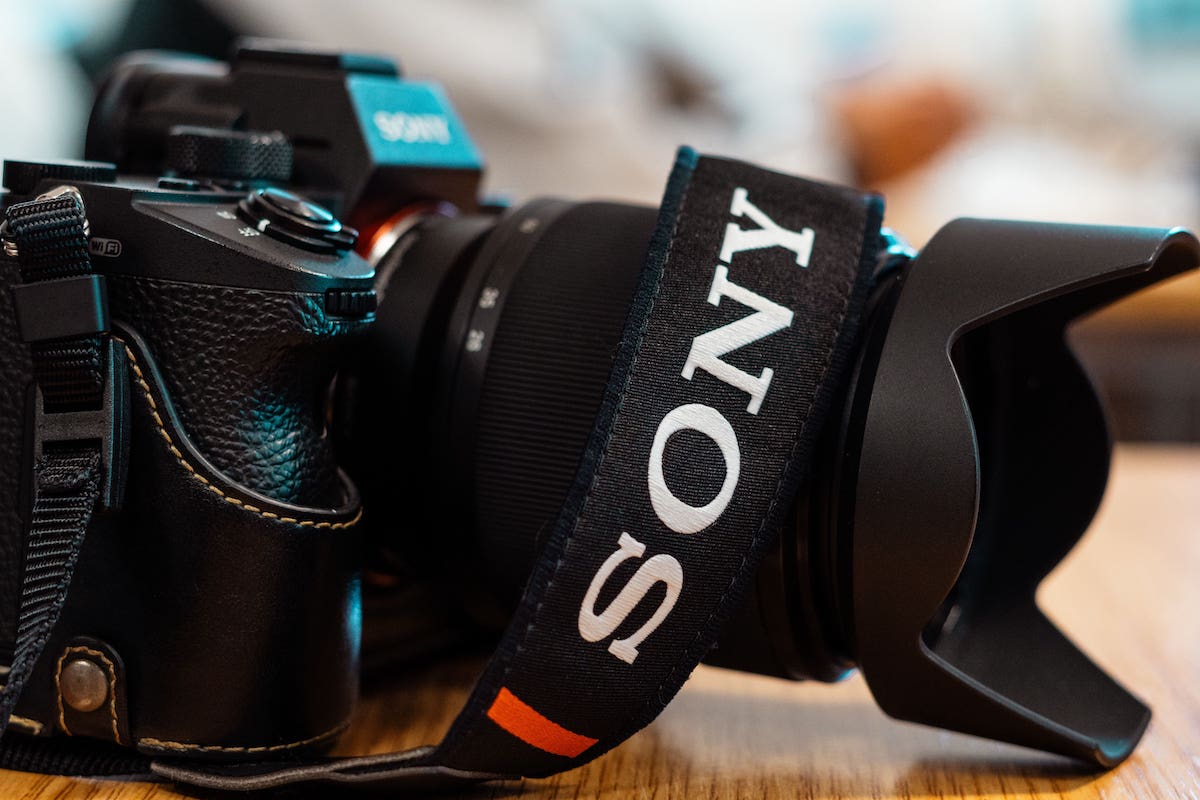 Sony ZV-e10: Body and handling
The Sony ZV-e10 has a plastic body which is one of the reasons the model comes at an affordable price.
However, don't let this prevent you from considering the ZV-e10: in hand, the body appears solid, with all the components fitting together nicely.
No weak joints - everything is well designed and assembled.
Light and compact camera body
The ZV-e10 is one of the lightest and most compact models on the market - the 346g body feels lightweight and convenient in use, measuring 115.2 x 64.2 x 44.8mm.
One of the contributors to the reduced size of the camera is the lack of an electronic viewfinder - the fact that the camera is more video and vlogging-oriented may have made Sony reconsider the necessity of an EVF here.
Sony ZV-e10: Autofocus and image quality
The Sony ZV-e10 has a hybrid phase and contrast-detection autofocus system, with each detection type having 425 points.
In addition, Sony has brought the AI_based object recognition algorithm to this model that detects and tracks the subject with improved accuracy, speed, and continuous AF performance.
This powerful tool gives the ZV-e10 a focusing speed of just 0.02 seconds.
24.2MP for great image quality and minimum grain
The ZV-e10 has an image capacity of 24.2 megapixels for photos and performs amazingly in good light if used with a 16-50mm kit lens. The images are clean, detailed, and with minimum grain.
Bumping the ISO up until 6400 will still produce mostly clean photos. However, any ISO number past that will generate noise.
The camera has excellent dynamic range, significantly if assisted with Dynamic Range Optimization. The ZV-e10 also captures the color vibrancy and maintains accurate color reproduction.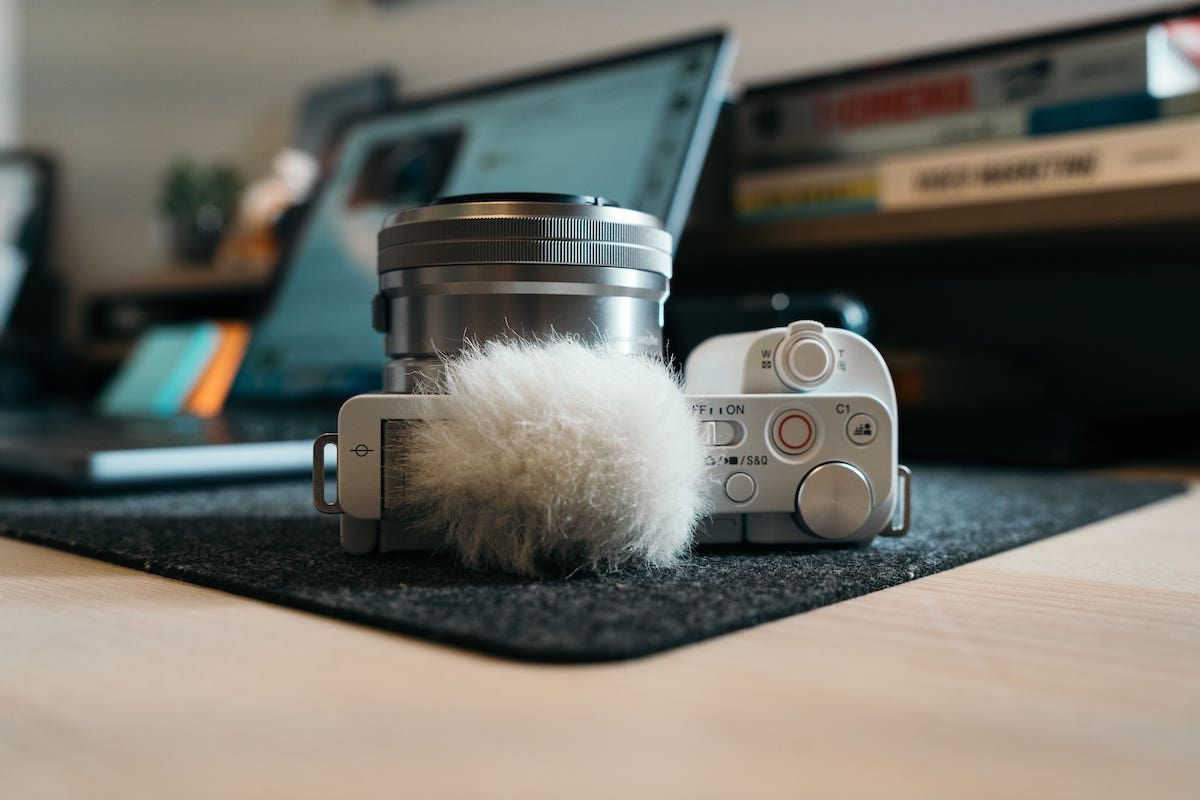 Sony ZV-e10: Pros and cons
Advantages
Easy to use for beginners
Compact in size
Vari-angle screen
Good autofocus
Supports add-on mic and headphone monitoring
Bright, front-facing LCD
Disadvantages
Video crop at 4k 30fps
Lacks weatherproofing
No in-body optical stabilization
No viewfinder
Slow-motion limited to 1080p
Sony ZV-e10: Release date and price
The Sony ZV-E10 is available in black or white color for $784 body-only. It's also offered as a kit with the E PZ 16-50mm F3.5-5.6 OSS lens, priced at $889.
Final verdict: Who should get the Sony ZV-e10?
Overall, the Sony ZV-e10 is an excellent choice for beginners and more professional users, especially vlogging users.
Although some features are lacking, like the electronic viewfinder, some give a relatively poor performance, like the rolling shutter and specific controls, the camera still has a lot to offer.
This Sony model offers crisp image quality, great quality audio, and excellent customization.
In addition, the various-angle screen, built-in mic, leading AF, compactness, and affordable price make the ZV-e10 a good choice for those who want to up their game from smartphones.
Rent a Sony camera on Wedio
Ready to test your new addition to the camera collection? Rent or subscribe to a Sony camera through Wedio - easy, affordable, and hustle-free.
Is the Sony ZV-e10 good for low light?
The Sony ZV-e10 performs great in good light, however, in lower light situations grains tend to appear, especially if you bump the ISO past 6400.
Is the Sony ZV-e10 good?
The Sony ZV-e10 is a great entry-level camera able to produce good quality images and video footage and is especially suitable for vloggers and YouTubers.
Is the Sony ZV-e10 full frame?
The Sony ZV-e10 is not a full-frame camera - the 24mps APS-C sensor has a 1.5x crop factor.
Popular listings for rentals