Sony PXW FS7 Review | A Cinematography Worthy Player
Product Review: Sony PXW FS7
1 other
Overview
Specs
Reviews
FAQ
Alternatives
Research
Sony PXW FS7
Sony
Tired of making compromises with your camera sensor? Today might just be your lucky day. The fresh-off-the-market Sony PXW FS7 camera is perhaps one of the most uncompromising cameras out there- read on for our full review.
Want to deep dive into camera equipment? Head over to the comprehensive article on fundamental camera equipment to learn more.
4.9
Based upon3 reviews from Wedio members
Effectiveness
4.8
Usability
4.5
Value for money
4.9
Overall rating
4.9
See all reviews
Is it worth it?
Yes
It really feels like a cinema camera, so if you're shooting for the screen, you can't go wrong here.
No
If you are a hobby creator and you want to use your gear only few times for the general use camera
Pros
Internal 4K recording with a super 35mm sensor
14 stops dynamic range in S-Log3.
fully operational out of the box.
Cons
Very Poor menu design and functionality.
The LCD monitor is mounted with cheap plastic.
eyepiece adapter is even cheaper.
Sony PXW-FS7 vs. Canon C300
Sensor
4K Super35 CMOS
4K Super35 CMOS
Dimensions
156 x 239 x 247 mm
174 x 179 x 177mm
Battery runtime
2 hours with a BPU-60 for continuous use.
around 2 to 3 hours per battery
Dynamic Range
SLog2/SLog3 gamma options for 14 stops of latitude
C-log gamma option for 12 stops of latitude
Slow mo
180fps at 1080 (NTSC) at XAVC-I HD 1080p 150fps at 1080(PAL)
50fps at 720 HD 422 50Mb/s
Show more
Complete Sony PXW FS7 Review
High-end features
The Sony PXW FS7 has various functions that make it high-end and worth the price. Its internal 4k with super 35mm Exmor CMOS sensor makes this camera really stand out: Making the image quality second to none.
Pair that with an ergonomic magnesium body and a feather-light weight- this camera is perfect for anything from cinematography to run-and-gun shoots.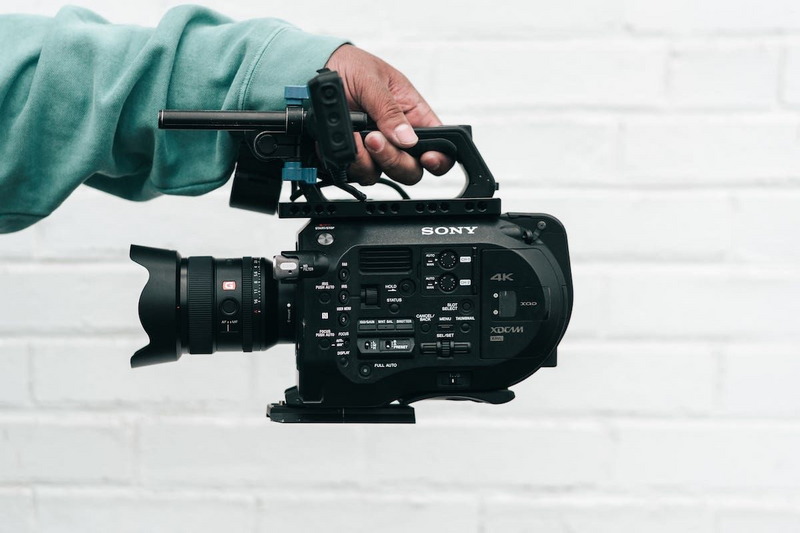 Ergonomic body and design
The body of the PXW FS7 is made out of magnesium, which keeps it light and durable. It weighs just under 5 pounds- astonishingly light for a camera of its capacity! That said, don't be throwing it around.
Always treat your cameras with love and care!
Its top handle is sturdy- it has a mic holder, monitor mount, and hot shoe on top. (this allows you to communicate with Sony's new wireless microphone system!) The monitor is cheap and plasticky- nothing special.
In terms of connections, you get 2x SDI outs, HDMI out, 2X XLR, power supply, a headphone jack, a USB, and a mini-jack for the remote. It also includes a shutter, iris, and white balance control. The aperture control is on the slow side, so beware of this.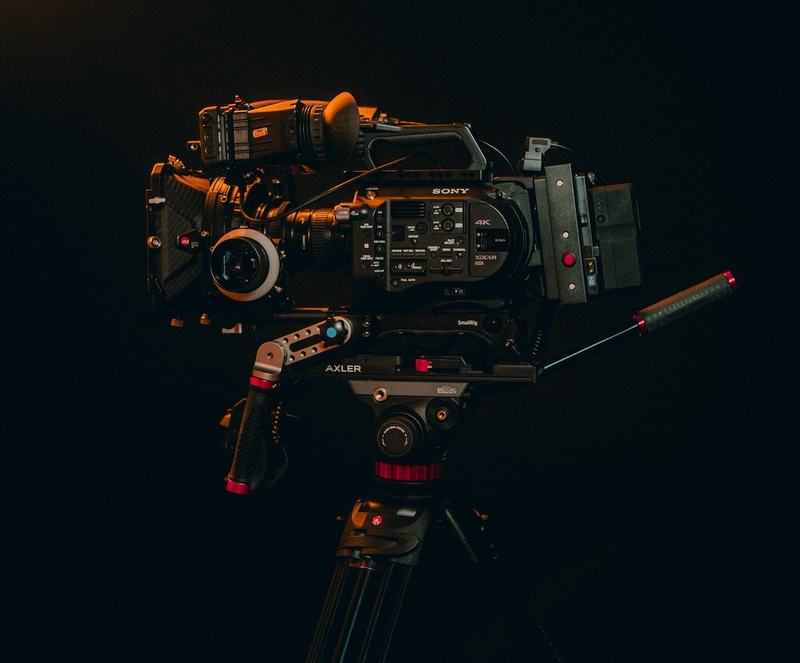 Internal 4K with Super 35mm Exmor CMOS sensor
The ability to shoot in 60p at 4k enabled you to get some really crisp images. Combine that with the S-Log3, and you're able to manipulate some beautiful photos.
Cinematography worthy performance
There's no doubt that the image quality on the pxw fs7 is phenomenal. It performs just as well as some cinematography favorites and will probably be used in some fantastic movies to come.
One of its best features is a three-stage ND filter dial at the front of the body. Now you can go crazy in the bright sun without having to drive yourself nuts with the shutter speed.
One of the most annoying things about the camera is its snail-paced menu system. There are menus within menus within menus, so if you're trying to adjust a setting quickly: good luck.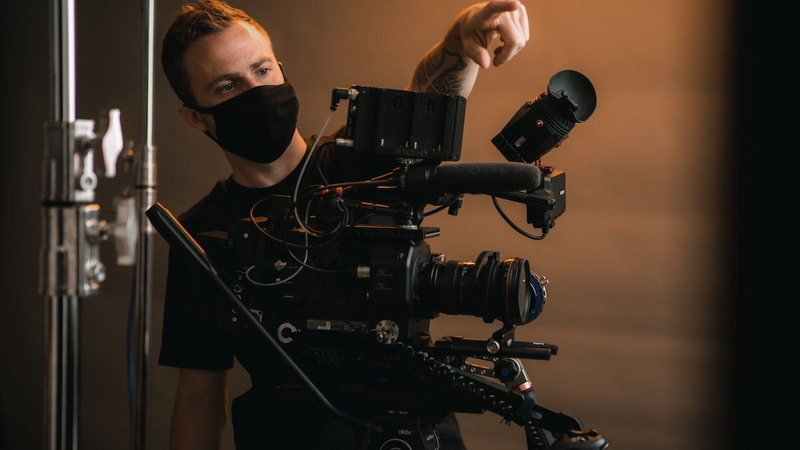 Final verdict: Who should get the Sony PXW FS7?
The Song pxw fs7 is a beautiful cinematic camera that functions well as an ENG camera. It really feels like a cinema camera, so if you're shooting for the screen, you can't go wrong here.
The image quality is impressive, and with the S-Log3, you get plenty of latitude with color. The pros definitely outweigh the cons here.
Have we sold you on the Sony pxw fs7 camera? Rent or subscribe to the camera here.
What creators like
Excellent handling- despite the little quirks and nit-picks, this camera really does grow on you. It's also really lightweight! Dual audio XLR inputs- you can record great sound from numerous external sources with this.
Show more
What creators don't like
Cheap LCD monitor- the plasticky monitor just feels out of place on this high-end piece of equipment.
Show more
Frequently Asked Questions
Is the Sony FS7 good?
The Sony PXW FS7 is a beautiful cinematic camera that functions well as an ENG camera. It really feels like a cinema camera, so if you're shooting for the screen, you can't go wrong here. The image quality is impressive, and with the S-Log3, you get plenty of latitude with color.
What is Sony FS7 used for?
Sony PXW-FS7 Overview. Designed as a camera that is at home on productions as diverse as "Cinéma Vérité"-style documentaries, reality TV, commercial and corporate applications Sony's PXW-FS7 XDCAM Super 35 Camera System is a flexible 4K camera system.
What is the difference between Sony FS7 and FS5?
The main difference is the codecs and how the camera processes the images internally. The FS5 uses XAVC-L and the FS7 uses XAVC-I. Now, all of these cameras sharing the same sensor is so intriguing to me because of the easy to access RAW capabilities of the Sony FS5.
What cards does the Sony FS7 take?
The Sony PXW-FS7 uses XQD Cards memory cards. We stock memory from SanDisk, Samsung, Lexar, and MyMemory.
Review by
Sony PXW-FS7 Alternatives
Sony PXW-FS7M2
The new Sony PXW-FS7M2 camcorder is designed for long-form shooting and production applications, especially documentaries and independent filmmaking. Sony is also introducing an FS7 II kit model which includes a new E-mount, Super 35mm lens, model SELP18110G, covering Super35mm and APSC sensors. $7899 at Amazon Rent from $206/day
Canon C300 Mark II
The C300 has undergone a complete revamp in the newest version, the EOS C300 Mark II. At first sight the Mark II looks just like the original C300, but looks can be deceiving. It's really a completely new camera. When Canon launched the Cinema EOS range, the first model was the C300. $2535 at Amazon Rent from $118/day
Sony FS5
Sony recently released the PXW-FS5, a professional camcorder that in many ways delivers a bigger punch in a smaller package than the FS7. The FS5 boasts a 4K Super 35 Exmor sensor, an E-mount, an adjustable "Smartgrip" handgrip (Smartgrip), and both an EVF and adjustable LCD panel. $6899 at Amazon Rent from $60/day
Show more
The research
Why you should trust us
At Wedio, we are on a mission to keep great stories alive. We achieve this by facilitating the sharing of knowledge, tools, and services that help you as a creator craft better stories. Today we help 100,000+ monthly creators become better — together. We believe in the power of the community. Instead of gathering product reviews from one creator, we involve hundreds of creators, and create both video- and written reviews. In that way, we present the essence of the collective rather than one opinion.
How we tested this product
We used a mixed-method design. Our qualitative video reviews, were created by hand-picked Wedio members. We shipped the product to them, they tried it for at least 30 days in real-life projects, and then they did an honest video review. Our quantitative written reviews, were collected from Wedio Renters and Lenders. When renters have rented the product, they have the option to leave a product review. When lenders create a product listing, they have the option to share their thoughts on the product itself.
How we fund this review
In order to keep delivering the best possible reviews for creatives, we have four different revenue streams. This includes (1) commissions from our short-term rentals (10 % from renters 20% from lenders whenever a rental is happening through Wedio), (2) commissions from our subscriptions (we get paid by our retail partners to deliver an order), (3) commissions from brands delivering products, and (4) commissions from affiliate links to other partners (such as retail partners, software, and other creative tools).
Limitations
Even though we try to be as unbiased as possible, we still want to address two limitations of this review. First, our lenders can be affected by the "Endowment effect" when reviewing their gear. They would potentially rate their product higher than they would have done if they rented the product — just because they own the product themself. Second, there is the potential of instructors experiencing "Confirmation bias" when reviewing a product. If they received the product from us, they might have a tendency to look for all the advantages and good things about the product because they want to please Wedio and the product brand. To overcome this limitation, we strictly guide our instructors to be as objective as possible — a low rating is as valuable to us as a high rating. The review aims to guide other creators in the choice of gear.
Get a Sony PXW FS7
https://images.wedio.com/images/listing_images/images/1939080/437x336/rent-sony-pxw-fs7-4k-xdcam-on-wedio.jpg
USD
Buy new
https://amzn.to/3Ore4Al
9999
Rent from
https://www.wedio.com/en/search?q=Sony%20PXW%20FS7
101
Popular listings for rentals