Sony Alpha A7R IV Review – A Photography & Videography Hybrid?
Rent film gear from local filmmakers.
Rent film gear from local filmmakers.
Sony's A7R IV is their fourth generation, high-resolution full-frame mirrorless camera, and it is built around a BSI-CMOS sensor that outputs 60.2MP images.
Compared to previous generations, it promises a more robust build, refined controls, and Sony's latest autofocus implementation, among other things.
Let's take a look at the key specs of the Sony Alpha A7R IV camera.
Sony Alpha A7R IV key specs:
61.2MP BSI CMOS full-frame sensor
Strong yet easy-to-use AF tracking system
4K video from full sensor width (sub-sampled) or oversampled from roughly-Super35 crops
10 fps burst shooting (JPEG or Compressed Raw from 12-bit readout)
S-Log 2, S-Log 3, and 'HLG' video modes (8-bit only)
4 or 16-shot high-resolution modes (up to 240MP images for static subjects)
5.76M dot OLED viewfinder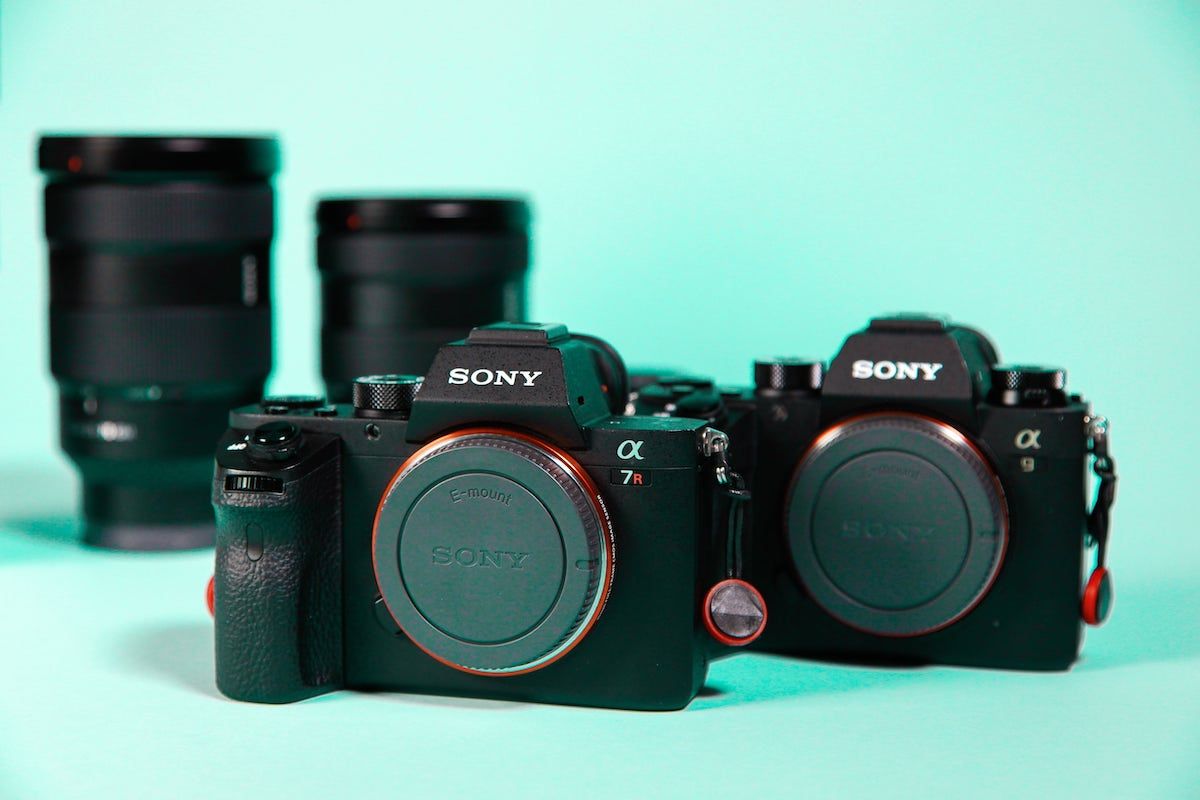 Improved handling and bigger built
The A7R IV body has been updated compared to its predecessors and other sony cameras.
The hand-grip has been improved to feel more comfortable when holding it, the AF joystick has been enlarged and is well-textured, giving it a better feeling, and the buttons have also improved with regards to travel and feel - being both bigger and better.
High-resolution viewfinder
The A7R IV has been equipped with a high-resolution viewfinder - using a 5.76M OLED display.
You have the option of two quality modes: Standard and high.
Using high makes full use of the viewfinder but drains more battery and may be unavailable at higher temperatures.
The camera maintains a good balance of feeling solid without feeling overly weighty. It has enhanced environmental sealing to make it harder for liquid and dirt to work their way into the ports.
Full-frame camera with 60.2MP sensor
With the new 60.2MP sensor, the Sony A7R IV is one of the highest-resolution full-frame cameras out there.
It creates incredible detail capture, has excellent JPEG sharpening, and has good color, though it has a bit more noise at the highest ISO values.
The camera is incredible when it comes to detail capture more than most cameras. This is true both when shooting Raw and in JPEG. It creates areas of outstanding detail and has good low-contrast detail.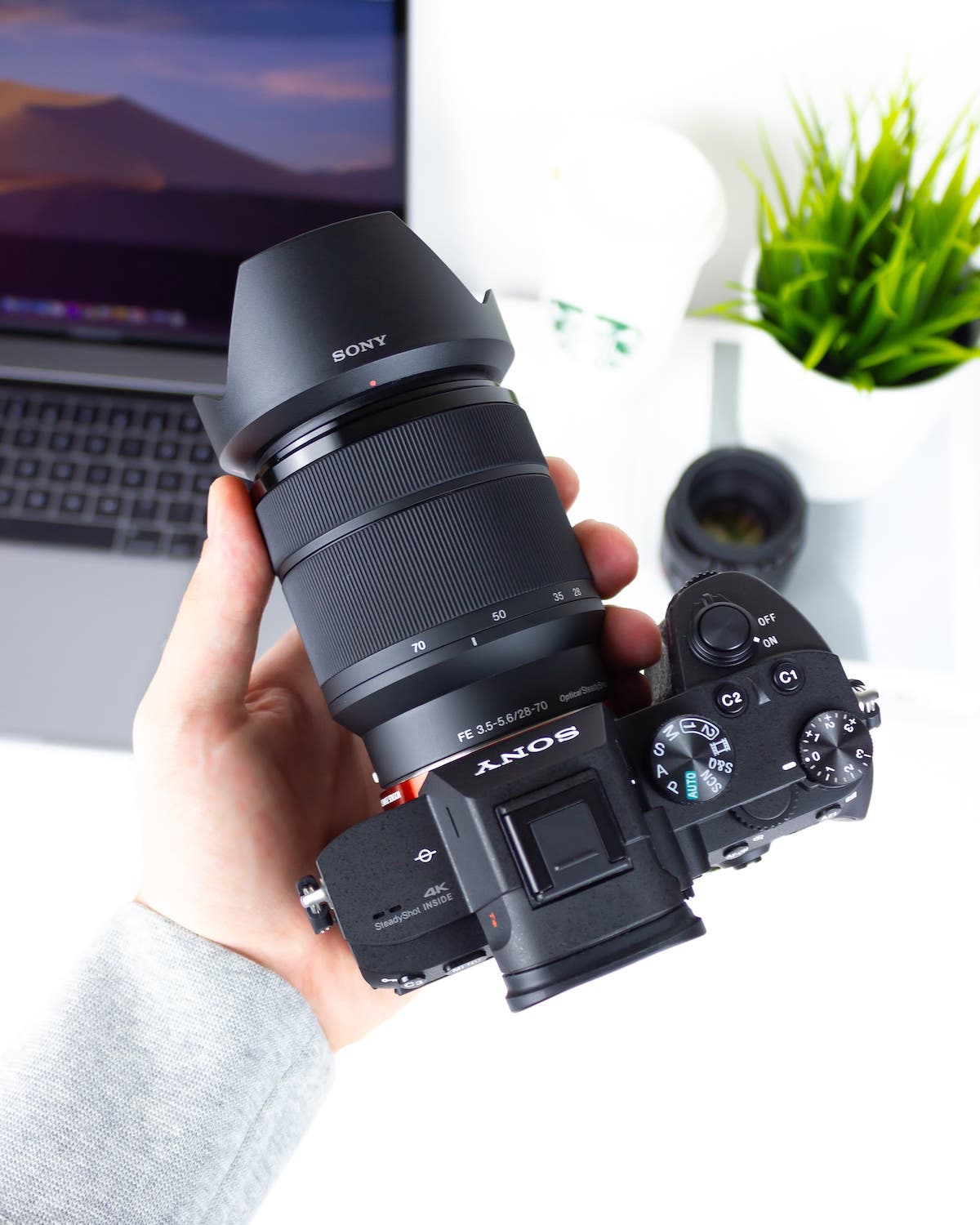 Updated autofocus and great dynamic range
The A7R IV comes with an updated autofocus system and has the Sony camera line-up's latest implementation of Real-time Tracking AF, which seamlessly moves between subject tracking and face-and-eye detection.
The new autofocus system performs well compared to older models, and Real-time Tracking is a crucial feature when photographing people. However, there are some issues with autofocus precision in certain situations.
Dual gain design
The A7R IV has a great dynamic range, as is the tradition of the A7R line. The sensor uses a 'dual gain' design, which creates a more dynamic range below ISO 320 and a better noise performance above it.
You can use the large dynamic range to shoot in bright light by reducing exposure to capture additional highlights and then brightening shadow regions.
Video capabilities
It's pretty challenging to produce a camera sensor that can capture high-resolution images and be read out quickly enough to make good video footage.
The A7R IV can shoot 4k video at up to 30p, either by using oversampled footage from cropped regions or by 'binning' pixels together from the entire width of its sensor – oversampling produces more detailed footage than pixel binning.
Offers a range of video tools
The A7R IV has good video tools: Offering focus peaking, zebra exposure warnings, improved autofocus tracking, and a choice of log shooting modes.
Sony Alpha A7R IV: Pros and cons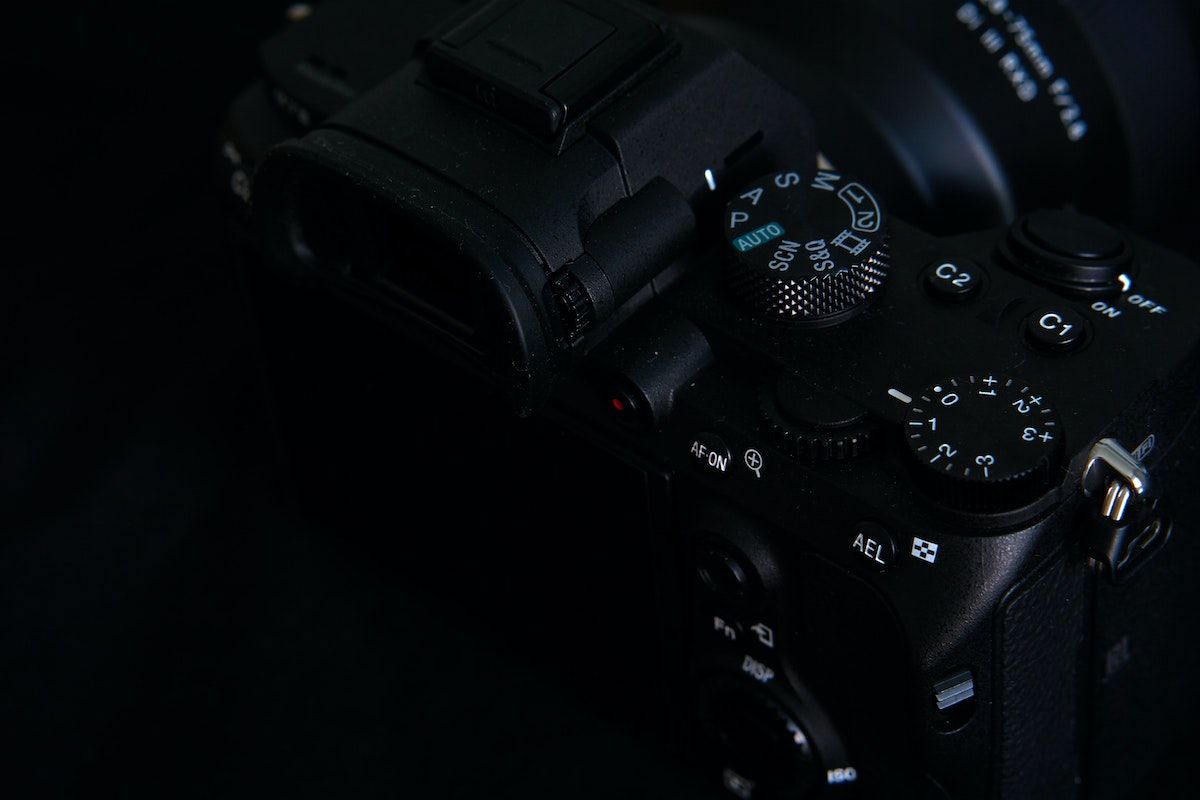 Advantages
Plenty of resolution, good dynamic range, and noise performance
Excellent autofocus tracking implementation
Generous grip, very good button-and-dial feel
Large, high-res electronic viewfinder
10 fps max burst shooting with AF
Excellent detail in 4K video
Powerful AF tracking in video
Updated weather-sealing measures
Dual UHS-II card slots
Long battery life
Users can now choose their AF area display color
'Focus Priority' option to focus at wider apertures in low light is welcome
Good JPEG sharpening, noise reduction, and color
Incredible customization options
Lots of ports
Pixel Shift yields up to 240MP images
Strong wireless connectivity
In-camera charging + power
Disadvantages
Large file sizes mean lengthy card write times, even with high-speed cards
General interface lag
Burst shooting hurts AF accuracy
Noisier files than predecessor
Touchscreen is under-utilized
Exposure settings carry over between stills and video; they shouldn't
4K video maxes out at 8-bit files
10 fps only gives 12-bit Raws with compression applied
Clumsy Raw compression
No in-camera Raw conversion
Touch-to-track implementation should recall setting between stills and video
Can't switch to video until the buffer clears
High resolution increases the visibility of camera shake and AF misses
No Pixel Shift motion compensation
Pixel Shift workflow is cumbersome
No flash AF assist grid
Final verdict: Who should get the Sony A7R IV?
The Sony A7R IV is the best option on the market for photographers who need to make use of its resolution.
It is an excellent choice for wedding and event shooters, landscape photographers, studio photographers specializing in portrait and product photography, and anyone that want to make massive prints.
Don't forget about the additional gear you need for your photography.
Rent or subscribe to a Sony Alpha A7R IV
Camera Hire: Take Your Production to The Next Level
71PttfqWPXk
Camera Rental: Save Money with Wedio
5sHshmF1n_Y
Rent Camera Gear: Access Pro Equipment
qqHXJy6AWlc
Did our review inspire you, and are you now looking to try out the new Sony A7R IV. Consider renting or subscribing to a Sony A7R IV through Wedio.
Take a look at other cameras you can rent too.
About the instructors
FAQ
Is the Sony Alpha A7R IV a professional camera?
The Sony Alpha A7R IV is a top-of-the-line camera for any professional wedding photographers, landscape shooters, and studio portraitists.
Is the Sony Alpha A7R IV worth it in 2023?
Yes, Sony Alpha A7R IV is Sony's newest high-resolution full-frame mirrorless camera.
When was the Sony Alpha A7R IV released?
2019
Is it worth upgrading to a Sony Alpha A7R IV?
If you need the resolution Sony is offering, then this is the camera for you.
Popular listings for rentals