The Sony Alpha a6600 Review: A New Best Friend for Vloggers
Rent camera gear from local creators.

The Sony Alpha a6600 model was released in 2019, but despite the time that has passed, this camera is still a great piece of gear producing high-quality images.
The a6600 is packed with many advanced features you would expect from Sony's range-topping model.
What are these features, and which consumer would this camera suit best? Let's find out in this review!
New to photography? Then head to our extensive guide to must-have gear for every beginner photographer.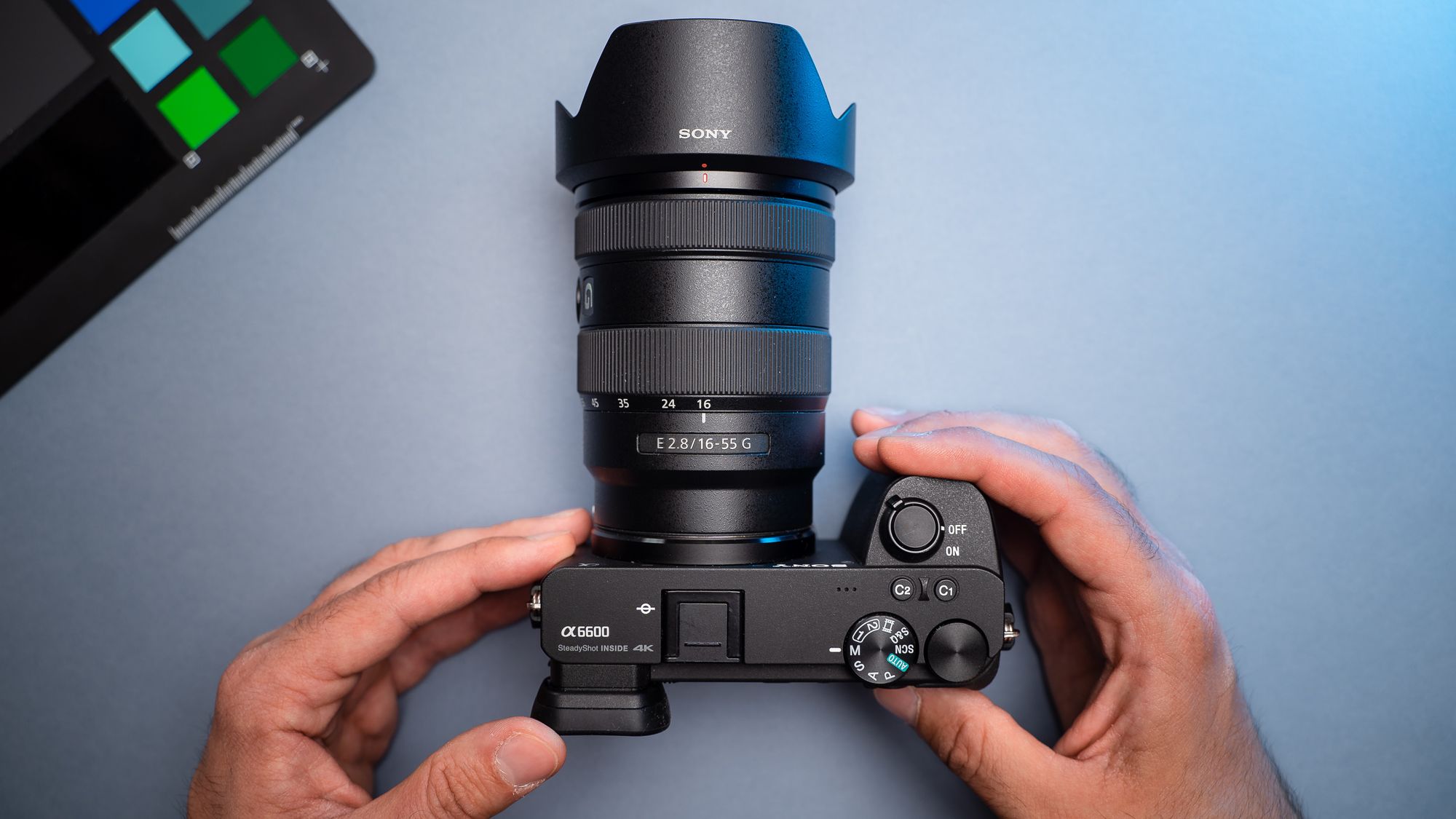 Sony Alpha a6600 key specs

24MP of resolution
4K video capture
in-body image stabilization
Advanced, capable subject-tracking autofocus
2.36M dot OLED electronic viewfinder
0.9M dot tilting touchscreen
Wi-Fi for image transfer and NFC
USB charging
810-shot battery life (per CIPA)
Up to 11-fps Shooting, ISO 100-32000

Performs well with high-speed objects

Sony a6600 performs very well in active situations, from wildlife photography to action sports capturing.

Here eleven frames per second are more than enough for high-speed objects. Camera responsiveness is great, with some nice features like the touchscreen for AF point control.
Alpha 6600 got the same in-body stabilization as its predecessor, a6500 - both cameras are CIPA rated to 5 stops of shake reduction with the Sony 55mm F1.8 ZA lens.
The camera transfers images and videos over a Wi-Fi connection to both iOS and Android devices through the Imaging Edge Mobile app.

The a6600 continues to come with near-field communication, which many of its competitors have dropped. The feature allows for quick pairing with compatible devices by tapping them together.
Compact and lightweight

While a6600 is still compact like its predecessor, the redesigned grip is slightly larger, which makes for a more balanced handhold when using larger lenses.

This gives the a6600 more than twice the battery life of the a6500, according to Sony. The camera is CIPA rated to over 800 shots per charge.
You will be able to capture around 720 still images per battery charge when using a viewfinder, while the a6500 is capable of capturing only 310 images under the same conditions.

One drawback of this model – the a6600 doesn't come with an external battery charger.
The a6600 has the largest number of custom buttons seen on any a6xxx body. Sony a6600 comes with an additional custom button, C3, located between the menus and the autofocus switch.

The rest of the controls are unchanged, except for the loss of the built-in flash button, which a6500 had.
180° screen rotation and incredible battery life

The Sony a6600 comes with both headphone and microphone ports to assist with audio recording and monitoring while shooting video.
Additionally, the camera rotates up a full 180° until it is forward-facing, enabling a "selfie-mode" or means to monitor video from the front - a very useful feature that can help with framing and taking selfies. Might come particularly handy for video bloggers.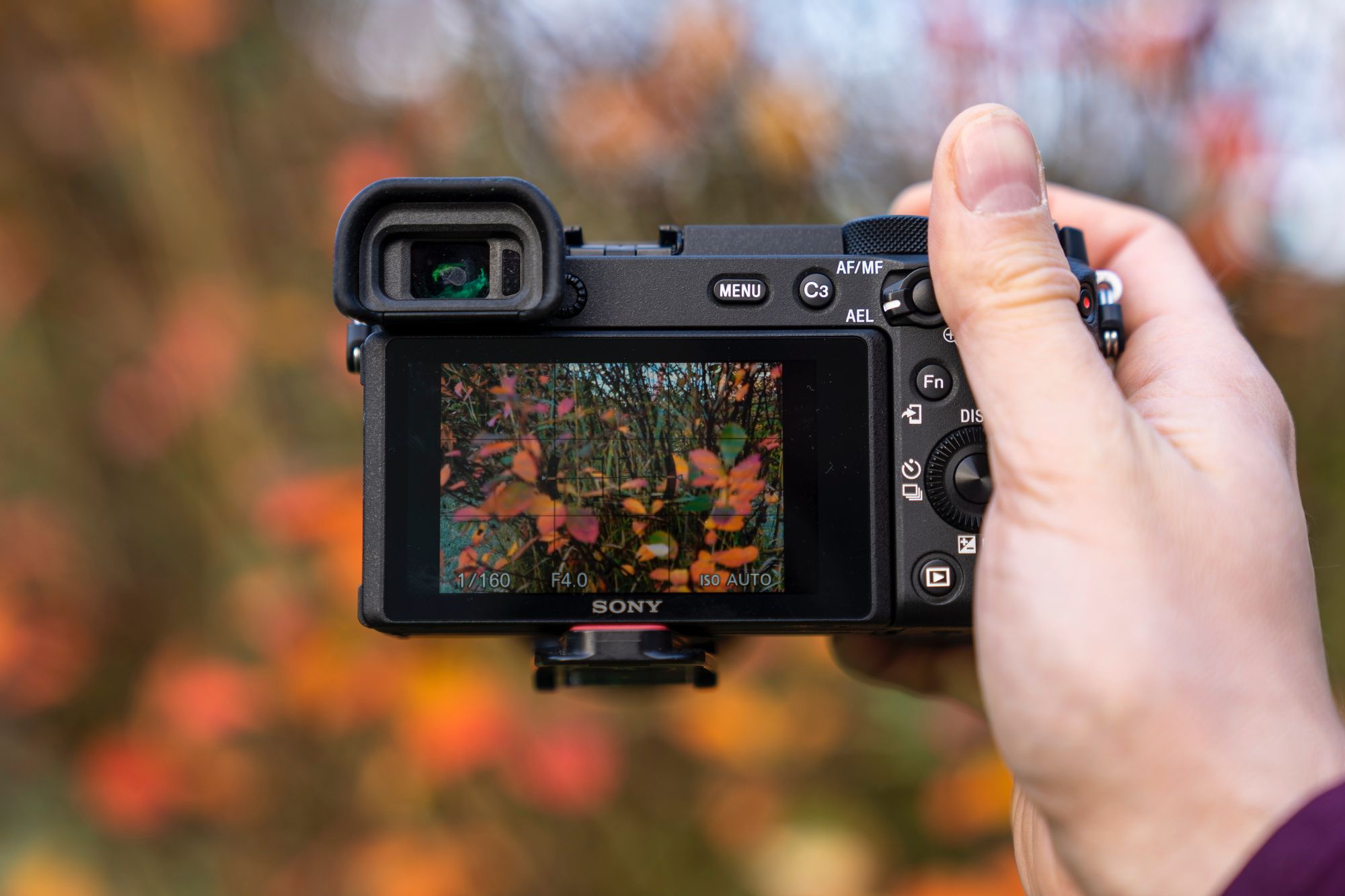 Great performance at high ISO

The a6600 produces more or less identical images to the existing a6400 and a6100 cameras. However, the default color output has evolved since early a6x00 cameras.

The silent electronic shutter reaches a maximum of 1/4000 second and can produce banding and rolling shutter artifacts.
The a6600 shoots 40 RAW frames in a shade under 4 seconds, which aligns with Sony's claim about 11fps shooting speed.
The camera performs well at higher ISO values, and the noise only starts to be a problem from around ISO 6400. The camera reliably nails the optimal exposure settings even in tricky high-contrast and back-lit scenarios.
It will easily capture the dull lightning in a scene instead of artificially boosting the exposure. The automatic white balance setting of the a6600 keeps the colors accurate.
Astonishing real-time autofocus

Sony's a6600 Real-Time Eye Autofocus is extremely accurate at detecting eyes, and not only those on a human's face.

The system allows for easy tracking of moving subjects like animals, birds, and children. The a6600 can track a subject and focus on it even when they turn their backs.
It is also possible to swap seamlessly between face detection, eye tracking, and object tracking. The 11fps burst shooting is handy for getting a sharp shot.
4K video, quick and slow motion

The a6600 has pretty much the same specs as does its predecessor when it comes to video functionality.

A full-sensor readout, super-sampled 30fps 4K, and full HD at 120 fps, but it still only supports low bit-rate, 8-bit videos. The latter might be a point of frustration for video makers.
You can still get a sharp 4K video, and Sony's algorithms make colors and skin tones look natural and realistic. The a6600 comes equipped with V-Log2 and V-Log3 options that maximize dynamic range in post-production.

However, the lack of 10-bit output and low 100 Mbps rate somewhat defect this feature – you will have less flexibility when adjusting the footage.
Like the a6500, the a6600 has quick and slow motion, which allows to slow down motion or shoot time-lapse videos. The camera also has 5-stop 5-axis in-camera stabilization, which helps create smoother videos.
The only flaw of the Sony a6600 video capabilities is the rolling shutter. Some slanting effects are seen when shooting vertical objects. While it isn't noticeable while shooting, it comes evident at the editing phase.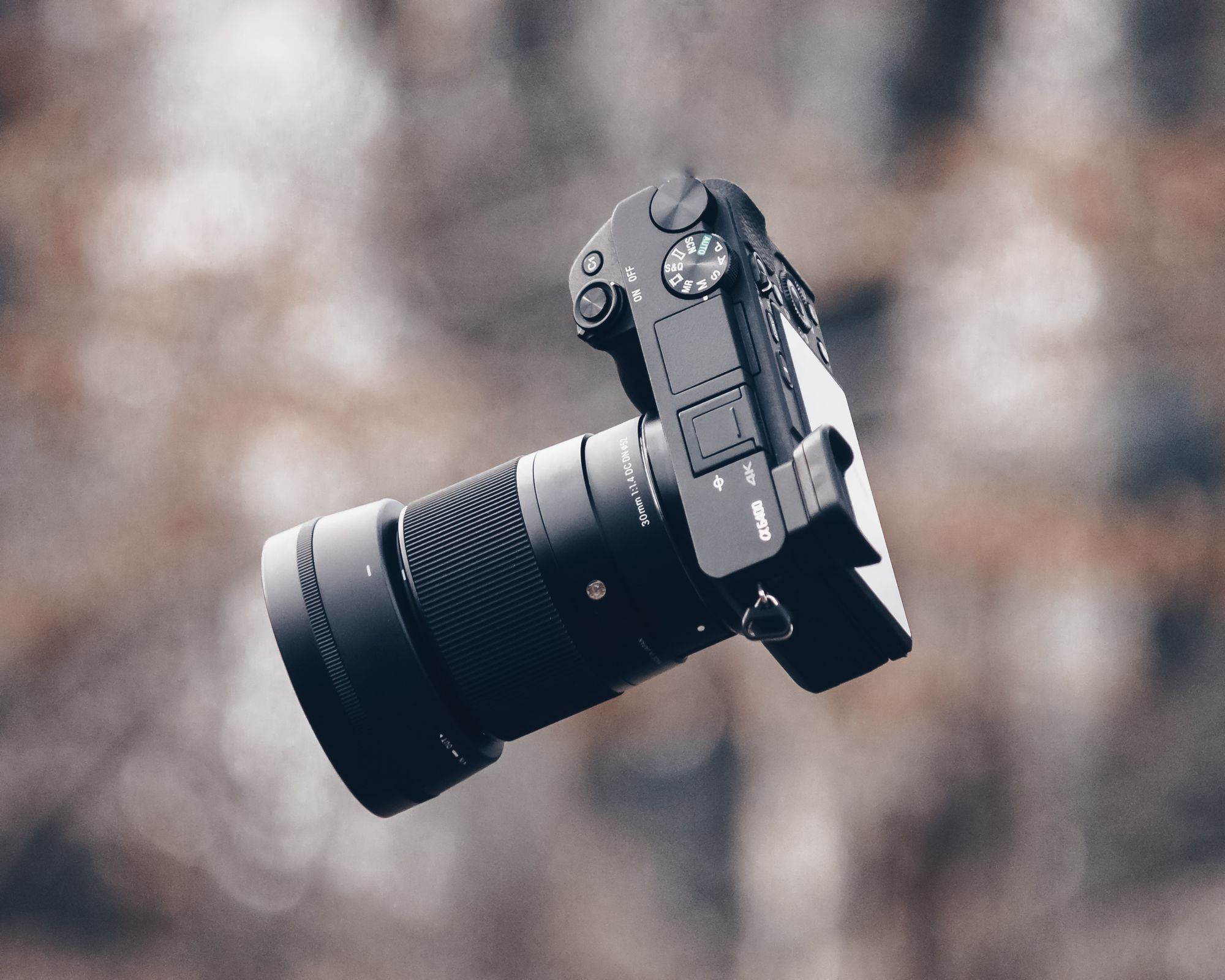 Sony Alpha a6600 review: Pros and Cons
Advantages:
High-capacity battery
Sensor-shift in-body image stabilization
High-quality weather-sealed magnesium alloy body
Advanced video features
Excellent autofocus and subject tracking
Disadvantages:
Single UHS-I card slot means buffer takes a long time to clear
Lengthy menu is difficult to navigate
Cannot switch to video or exit burst mode while the buffer is clearing
Significant 'jello' effect in 4K/24p mode and significant crop in 30p mode
Touchscreen behavior needs to be switched between stills and video
Sony has removed the pop-up flash from this camera.
Price and availability

You can get the Sony Alpha 6600 body separately or in several kit lens combinations. The most common kit lens is the Sony E 18-135mm F3.5-5.6 OSS - versatile and capable of producing great quality images.
The a6600 comes in a few kit options. The prices vary accordingly:
$1,398/€1,225/9,122 DKK – body only
$1,798/€1,576/11,732 DKK – with 18-135 kit lens
$2,796/€2,451/18,245 DKK – with 16-55mm f/2.8 G lens
$2,396/€2,100/15,634 DKK – with 70-350mm G lens

Final verdict: Who should get the Sony Alpha a6600?

Sony did make several improvements with a6600: the real-time tracking, real-time eye AF, and its astonishing autofocus system.
The camera is lightweight and compact, with incredible battery life for photo and video shooting.
The five-axis in-body stabilization gives the A6600 a leg up on its rivals, especially when using un-stabilized prime lenses.
However, the sensor was not updated from the previous model. The slanting effect from the rolling shutter cripples the overall video experience, and the difficult-to-navigate menu adds to the small list of the a6600 flaws.
These points might become dealbreakers when it comes to buying the a6600. For the price of a6600, you can get a full-frame or DSLR camera for professional work.
Rent or subscribe to a Sony Alpha a6600
There is no perfect gear in this world, so the Sony a6600, like every other camera, has multiple great features and several flaws.

Why not try it yourself before making a decision? Rent or subscribe to Sony Alpha a6600 and make your mind.
Camera Hire: Take Your Production to The Next Level
71PttfqWPXk
Camera Rental: Save Money with Wedio
5sHshmF1n_Y
Rent Camera Gear: Access Pro Equipment
qqHXJy6AWlc
Discover other Sony cameras here.
About the instructors
FAQ
Is the Sony Alpha a6600 worth buying?
The Sony Alpha a6600 is generally a good option for many photographers, but depending on your needs, you might want to invest in newer and more professional gear.
Is the Sony Alpha a6600 a professional camera?
Sony Alpha a6600 is not a professional camera, it is more an enthusiast gear.
Is the Sony Alpha a6600 a full-frame?
No, the Sony a6600 is not a full-frame camera.
Is the Sony Alpha a6600 good for wildlife photography?
Yes, the Sony Alpha a6600 is good for all types of action photography, wildlife photography included.
Rent Sony a6600 from local creators.
Save up to 40%.
Global Coverage included.
https://cdn.shopify.com/s/files/1/0274/0509/0954/products/SonyAlphaA6600_89635c48-4451-488c-8483-45045212f1fb_540x.jpg?v=1614676120
https://www.wedio.com/en/sony-alpha-a6600
https://cdn.shopify.com/s/files/1/0274/0509/0954/products/SonyAlphaA6600_89635c48-4451-488c-8483-45045212f1fb_540x.jpg?v=1614676120
https://www.wedio.com/en/sony-alpha-a6600
Popular listings for rentals