Red Scarlet-W Dragon 5K Review: The Famously Infamous Cinema Camera
Rent camera gear from local creators.
RED cinema cameras are renowned for their stunning color and outstanding performance. Does the Scarlet-W live up to the expectations?
Learn all you need to know in this RED Scarlet-W Dragon 5K review by reading on.
Interested in more gear? Learn about camera equipment or rent a camera for your next project.
RED Scarlet-W Dragon 5K key specs
Let's get this RED Scarlet-W Dragon 5K review on the road! This cinema camera features the following specs:
The renowned 13.8MP RED Dragon S35 sensor,
5K 2.4:1 at 60fps and 5K Full Frame at 48fps,
REDCODE RAW and ProRes 422 HQ capture,
16.5 stops of dynamic range, and
100 to 12,800 ISO, and
Interchangeble EF- and PL mounts.
Let's dig into the specifics.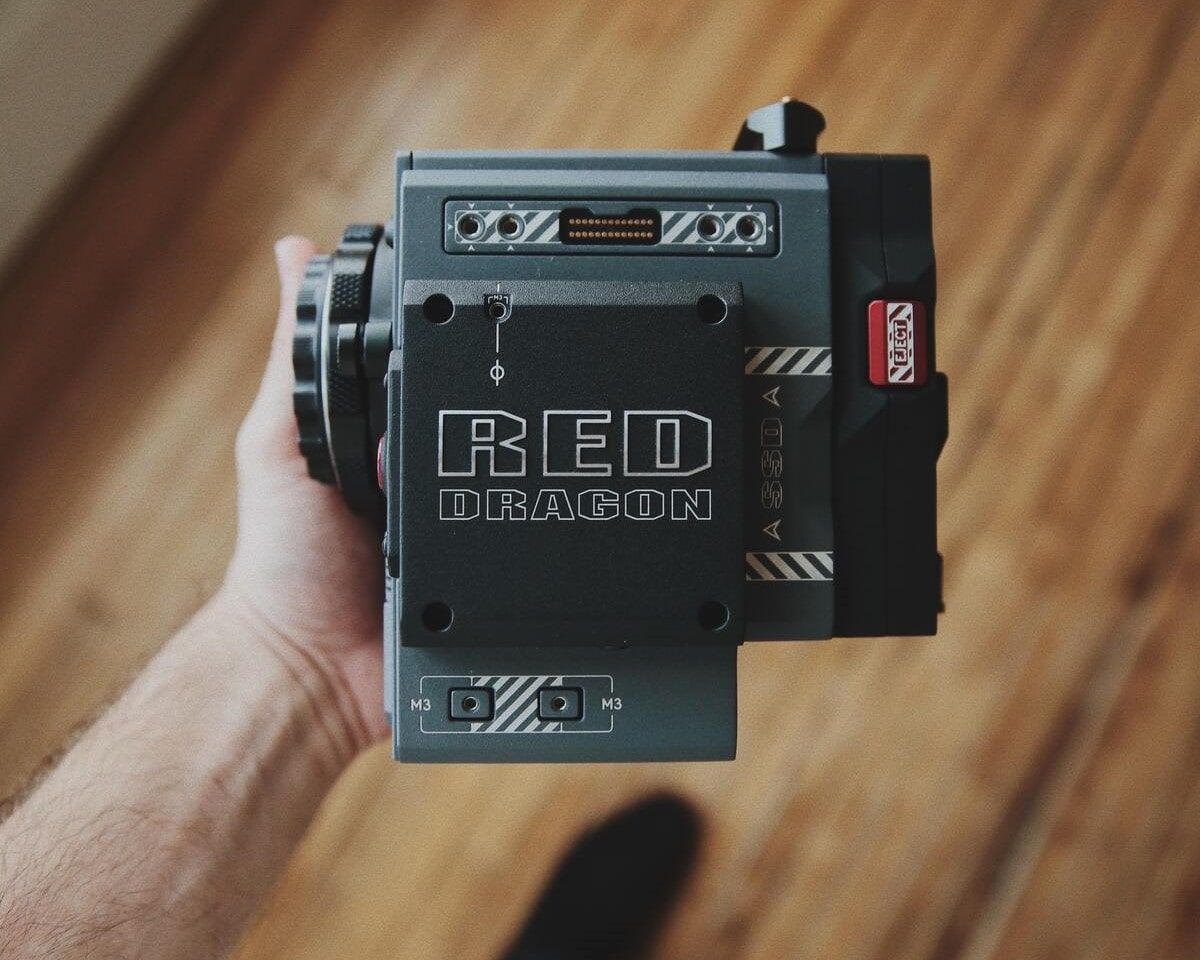 Renowned color and 16.5 stops of dynamic range
The RED Scarlet-W Dragon 5K doesn't disappoint.
It brings RED's renowned color science and 16.5 stops of dynamic range. It's able to capture beautiful slow-motion and high-speed footage in RAW at a range of speeds like:
48 fps at 5K Full Frame (5120 x 2700) or 60 fps at 5K 2.4:1,
120 fps at 4K Full Frame or 150 fps at 4K 2.4:1,
160 fps at 3K Full Frame or 200 fps at 3K 2.4:1, and
240 fps at 2K Full Frame or 300 fps at 2K 2.4:1.
5K Dragon sensor
The Scarlet features RED's flagship 13.8MP Super 35 Dragon 5K sensor powers the high-performance camera brain. The Super 35mm CMOS offers 16.5 stops of latitude with the classic cinema feel that creators came to expect. The gorgeous images
Due to the modular and upgradeable system, the Dragon sensor can be replaced by a Weapon 8K at any point. This leaves you with a lot of flexibility to spec out your already capable gear.
REDCODE RAW
The Scarlet-W is capable of recording in REDCODE RAW format. This will appeal to creators looking to optimize their workflow while retaining creative control in post-production.
REDCODE RAW uses wavelet compression to reduce storage requirements with compression ratios up to 22:1. This format is compatible with several NLE programs like Adobe Premiere Pro and Apple Final Cut Pro. You won't have to transcode the file and still retain RAW flexibility.
The Scarlet-W is capable of simultaneous capture of ProRes and REDCODE RAW files. This means that if you need a ready-to-edit code for immediate use, you can still take advantage of RAW files later on.
DSMC² form factor
The RED Scarlet-W is part of the RED's staple Digital Still and Motion Cameras. The DSMC² line features its signature form, simultaneous ProRes and RAW capture, 3D LUTs, and gorgeous Auto Black Balance.
The v2 releases are modular so you can customize your gear to match your needs and upgrade or swap accessories easily. Therefore the Scarlet-W body can be upgraded to an 8K sensor later, making it future-proof.
The whole line, including the Scarlet-W is recognizable by its angular, boxy shapes. The camera is constructed out of aluminum alloy, quite light at 1.5kg (brain only), and small for the performance it packs.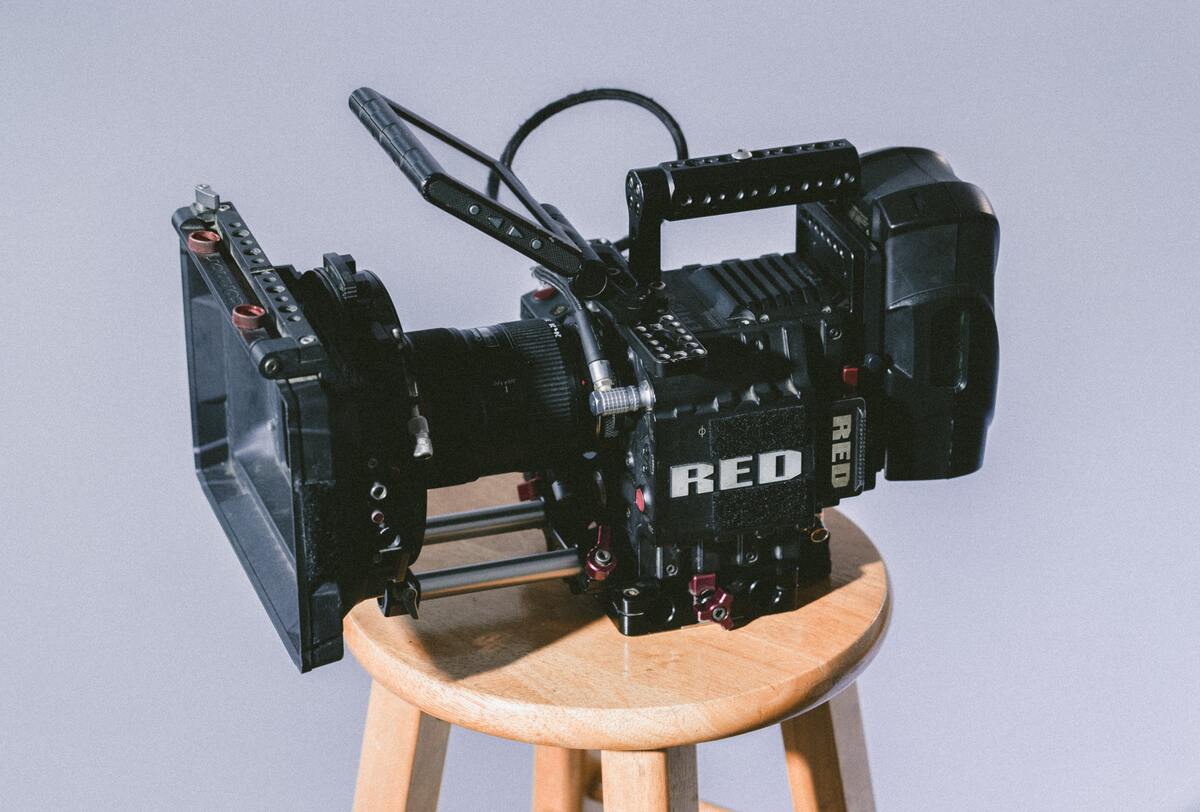 RED Scarlet-W Dragon 5K review: Pros and cons
Next up in the RED Scarlet-W Dragon 5K review: what are the pros and cons of this DSMC² camera?
Advantages
The biggest strengths of the Scarlet-W are the following:
Upgradeable system
The DSMC² modularity allows you to upgrade your kit on an ongoing basis whenever your improved skills or budget warrant it.
RED offers a range of cinema cameras suited to just about any purpose.
If you ditch the Scarlet-W and upgrade to a Weapon or simply want to expand your gear with other models from the line, you can use the same accessories saving you valuable resources that you can channel somewhere else.
Lots of lens options
Since the RED Scarlet-W Dragon 5K is compatible with several popular lens mounts like the Canon-EF, Arri PL, Nikon, and Leica M. This means that they're incredibly versatile and integrate into existing kits.
Cheap for a RED
With the RED Raven, the Scarlet-W Dragon is an excellent entry point for getting started with RED systems.
The former is perfect for filmmakers on a budget and the latter is outstanding value for its specs. The Scarlet is almost affordable for a REDCODE RAW-capable cinema camera and would be a wonderful companion to any enthusiast.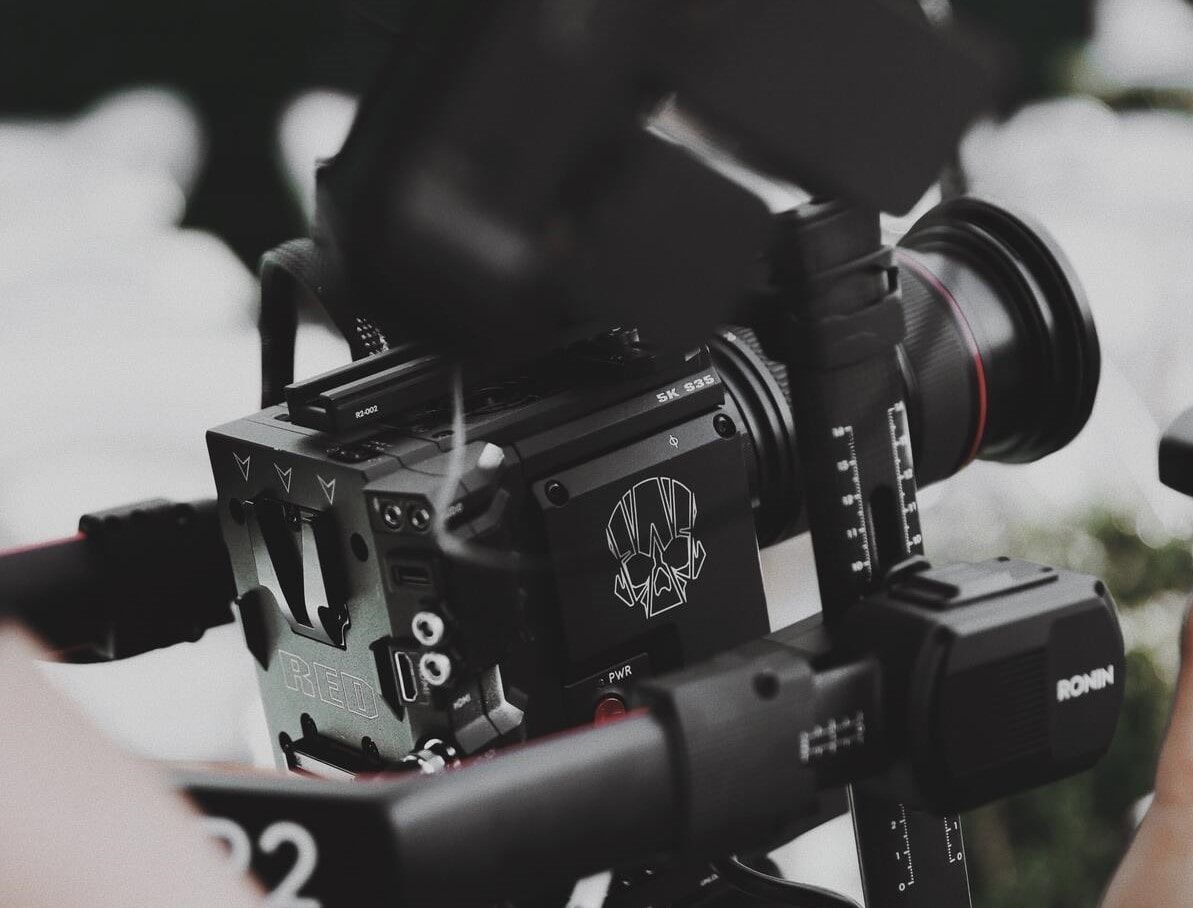 Disadvantages
Here are the main things to keep in mind that you'll have to put up with if you choose this camera.
No built-in ND filter
RED cameras are made for scripted drama and feature films where the built-in ND filter wouldn't be much use. However, for documentaries or shooting outside the lack of it quickly becomes blatantly clear.
RED price tag
I'll level with you.
The Dragon 5K is excellent value at a reasonable price for its specs. However, that price is out of reach for many creators.
With the fully geared kit costing around 20,000$, it's no wonder that many look into renting cameras on a project basis.
Price and availability
The Scarlet-W Dragon 5K is located towards the product line's cheaper end. The brain can be yours for 9,950$, and the base package starts at 14,500$.
This kit includes an AL Canon Mount, a Base IO V-Lock Battery Mount, the RED Mini-Mag 120 GB, a 4.7-inch LCD screen, a power adapter, and a universal handle.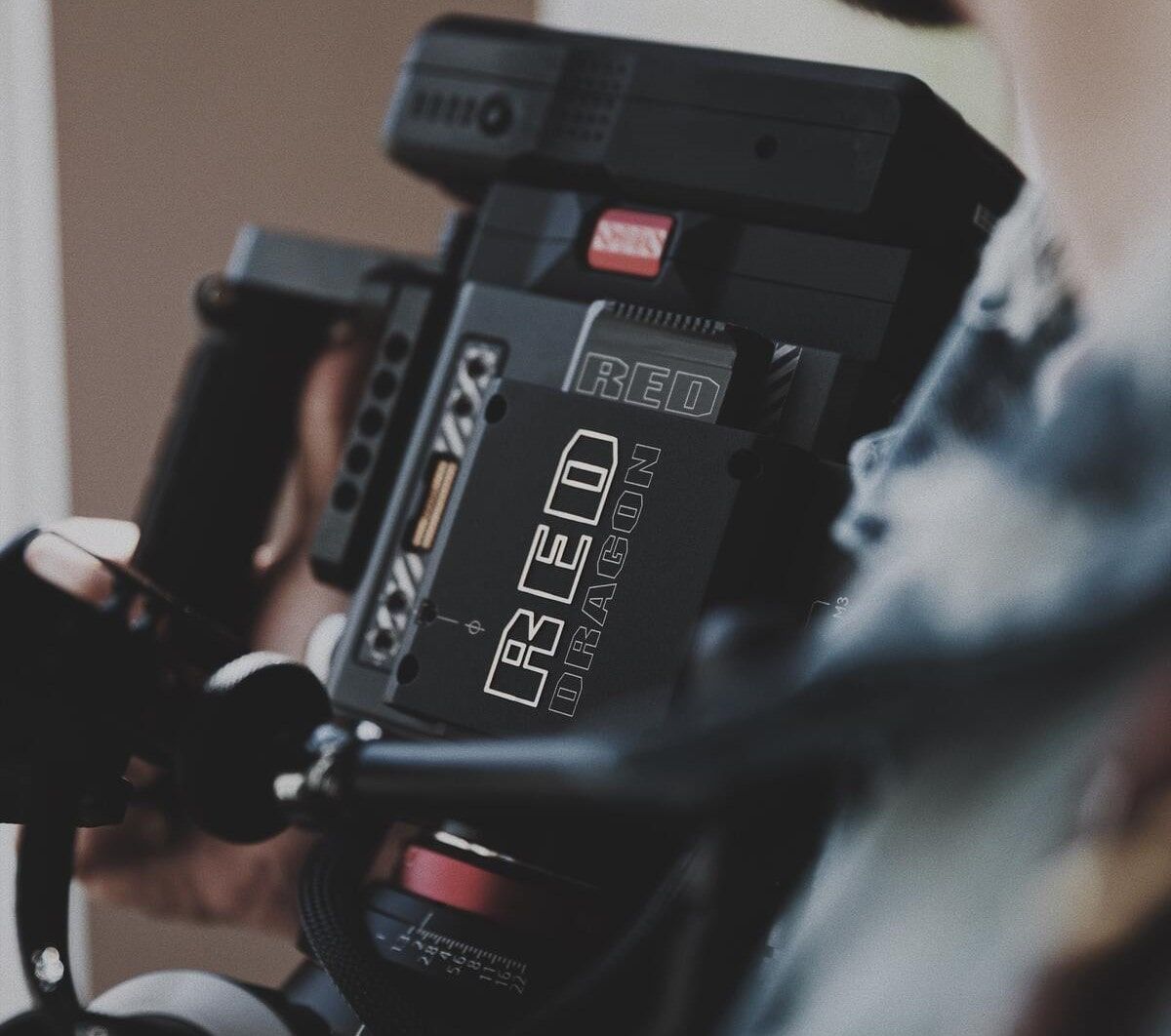 Final verdict: Who should get the RED Scarlet-W Dragon 5K?
This RED Scarlet-W Dragon 5K is an excellent entry point for those looking to give the DSMC line a whirl or who want to upgrade from the RED Raven.
It's a stunning cinema camera excellent for narrative film and TV productions. It utilizes technology from RED's top-shelf cameras while remaining broadly affordable at the price point.
Rent or subscribe to a RED Scarlet-W Dragon 5K
Did this RED Scarlet-W Dragon 5K review help you decide to get this cinema camera? Rent or subscribe to the RED Scarlet-W Dragon 5K to try out the true RED Dragon capabilities.
Camera Hire: Take Your Production to The Next Level
71PttfqWPXk
Camera Rental: Save Money with Wedio
5sHshmF1n_Y
Rent Camera Gear: Access Pro Equipment
qqHXJy6AWlc
Explore more camera equipment for all the gear you can handle!
FAQ
How much is the RED Scarlet-W Dragon 5K?
Body-only of Scarlet-W starts at 9,950$.
Is the Scarlet a DSMC2?
The Scarlet-W Dragon 5K is part of the DSMC line.
Is RED Scarlet-W full frame?
The RED Scarlet-W 5K features a 35 mm sensor.
Rent RED Scarlet-W Dragon 5K from local creators.
Save up to 40%.
Global Coverage included.
https://images.wedio.com/images/listing_images/images/1949574/300x215/IMG-2469-2.jpg
https://www.wedio.com/en/red-scarlet-w-dragon-5k
https://images.wedio.com/images/listing_images/images/1934297/300x215/Screen-Shot-2021-02-18-at-10.58.04.png
https://www.wedio.com/en/red-scarlet-w-dragon-5k
https://images.wedio.com/images/listing_images/images/1933625/300x215/red-scarlet-w5kplmountblackbackground.jpg
https://www.wedio.com/en/red-scarlet-w-dragon-5k
https://images.wedio.com/images/listing_images/images/1923532/300x215/mieten_leihen_red_scarlet-w_dragon_5k_mit_wedio.jpg
https://www.wedio.com/en/red-scarlet-w-dragon-5k