15 Fantastic Photography Studios in Spain
In this article, we will show you 15 wonderful photography studios in Spain.
Interested in opening your own studio?
Check out our article with the 4 fundamental tips for creating a photography studio.
Without further ado, here are the studios.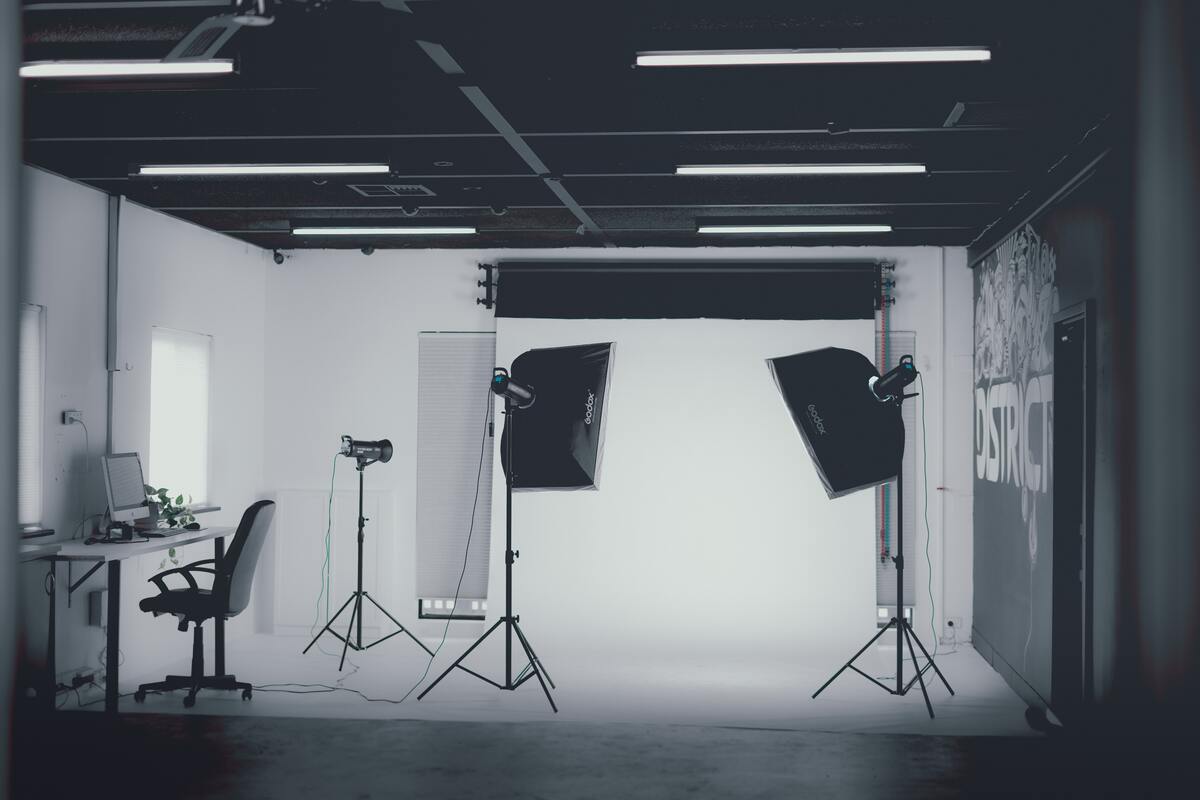 1. CALVERT STUDIOS
Calvert has over 40 years of experience in commercial and industrial photography. They come from the UK, where they offer over 3000 square feet of studio space.
The studio's success helped them expand to Malaga, Spain.
Calvert Studios works with many leading manufacturers and brands, including Roll Royce, Audi, Bentley, McLaren, and others.
The Spanish studio offers one-of-a-kind design, amazing facilities, and the natural beauty of southern Europe.
Check out their website here.
2. TOP STUDIOS
This studio is located in the Olympic Village in Barcelona. With over 25y years of experience, Top Studios offers prospective customers equipment, locations, and production services.
All their studios are air-conditioned and offer dressing rooms, catering areas, and internet connection.
See their website here.
3. DAYLIGHT STUDIOS
Daylight offers 4 different studios, with over 380 square meters of space combined. The most complete studio alone covers 180 square meters, including a cyclorama, natural lights, and a vehicle entrance.
Additionally, this studio offers its own fleet of rental vehicles to provide transportation help.
See their website here.
4. Addict studios
Addict Studios is located in the center of Madrid. The studio is separated into two spaces, including 2 cycloramas. The larger space is 550 square meters big!
Addict facilities contain styling ara, kitchen with catering services,  and ceilings up to 7 meters high.
5. ArTIKA
This studio is located in the heart of Madrid. ArTIKA's facilities offer a space of 70 square meters with all necessary materials.
In addition, the studio offers professional photographic services. You can book family, e-commerce, catalog, or any other photoshoots here.
Check out their web here.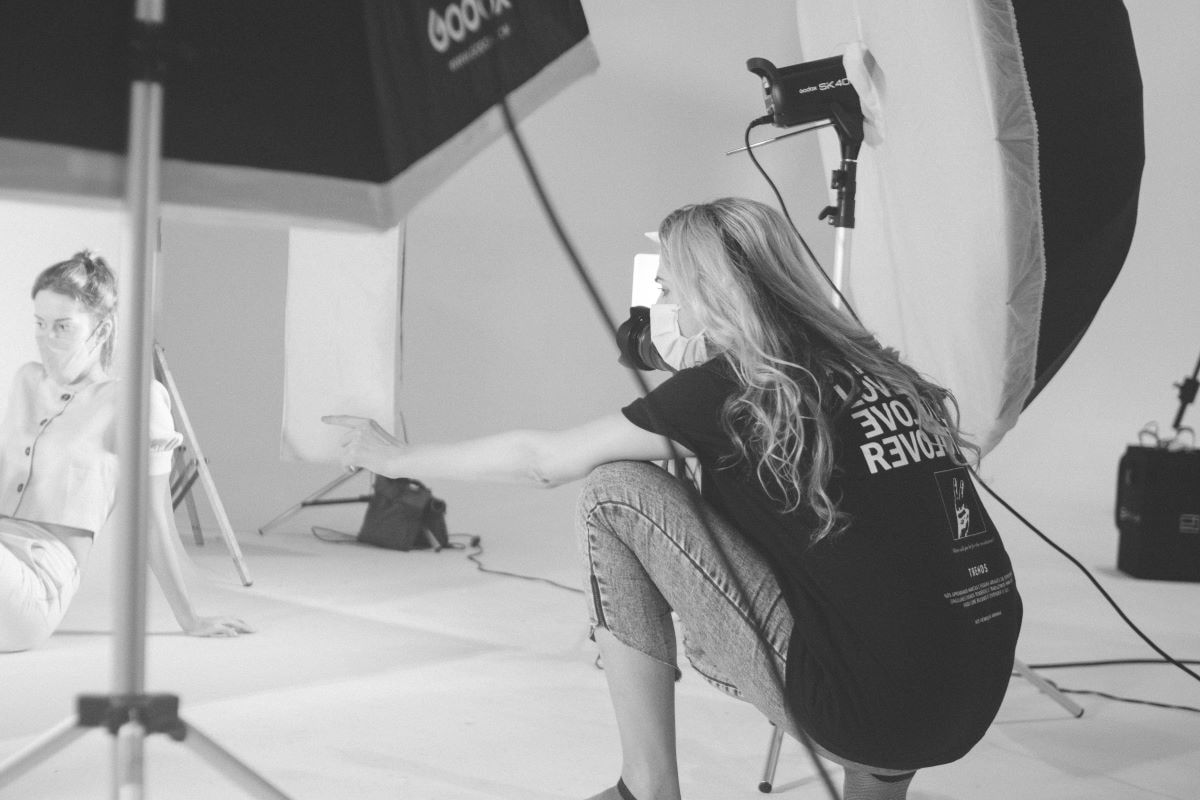 6. KubeStudio
Kube Studio offers 300 square meters of space with over 4.5 meters in height. Located in the center of Barcelona, the studio is easy to reach.
This is their website.
7. Barcelona Studios
Barcelona spaces offer 2500 square meters divided into 4 separate sets.
As the name implies, the studios are located in Barcelona. The sets provide full equipment and production assistance.
You can the exact measures and how the studio looks on their website here.
8. Tuset Studio
Tuset Studio is a slightly different cup of coffee. They provide the first studio in Barcelona with Real-Time technology permanently installed on the sets.
Altogether there are 3 spaces. Space one offers the super studio, with 2 fully equipped sets and a cyclorama. Space 2 and 3 have different locations and are focused on different needs.
Check out Tuset studio for yourself on their website here.
9. The CatWalk Studio
CatWalk studio offers two different sets and a VIP loft zone. The studio is fully equipped, with 120 different accessories.
CatWalk studio has worked with people like Neymar Jr., Pablo Lima, Nathy Peluso, and many others.
See their website here.
10. Milk Studio
Milk Studio is a modern and avant-garde place located in the center of Madrid.
The studio is available for various events, product launches, streams, shootings, filming, and more. The customization only depends on your imagination.
Mil Studio also offers a complete kitchen with sufficient space, so if you want to film a show cooking, this may be the right place.
Check out their services here.
11. Studio P9
Studio P9 is a multifunctional natural light photography place in Barcelona.
Located just 200 meters from the beach, you can enjoy a relaxing dip after a long day of work.
There are 8 meters of white-painted cyclorama in the studio, so that is taken care of. Additionally, the studio is fully equipped with a lighting kit included, amenities, and internet.
See the website here.
12. Mr. Fox Studio
Mr. Fox's studio was created to hold corporate meetings, product presentations, and photography and filming sessions.
The total area is 400 square meters with several subsections including a mezzanine, kitchen, and an open room.
The studio also offers additional service assistance associated with audiovisual production.
Here you can access the studio's website.
13. La Masia Studio
La Masia is the only studio in Barcelona located in a Catalan farmhouse from the 20th century.
The studio has more than 10 locations equipped with props. Of course, the natural lighting of this place is amazing.
La Masia includes a standard full lighting kit. Other services include hairdressing and makeup, additional equipment rental, and more.
Check out the website here.
14. PhotoStudio45
Located in Madrid, this photography rental studio offers all-inclusive services. The space is 70 square meters large and 5 meters high. The amenities include a kitchen, makeup area, bathrooms, and a chill-out area.
Access the website here.
15. Shoot Studios
Shoot studios set has an area of 40 square meters. The studio is located in the center of Barcelona, just 100 meters from the Passeig de Gracia metro station.
The set has all the necessary equipment, including lighting gear, backgrounds, a makeup area, a dressing room, and a lounge.
You can also need additional services. These are catering, stylist professionals, makeup artists, assistants, or other skilled staff.
You can enter the studio website here.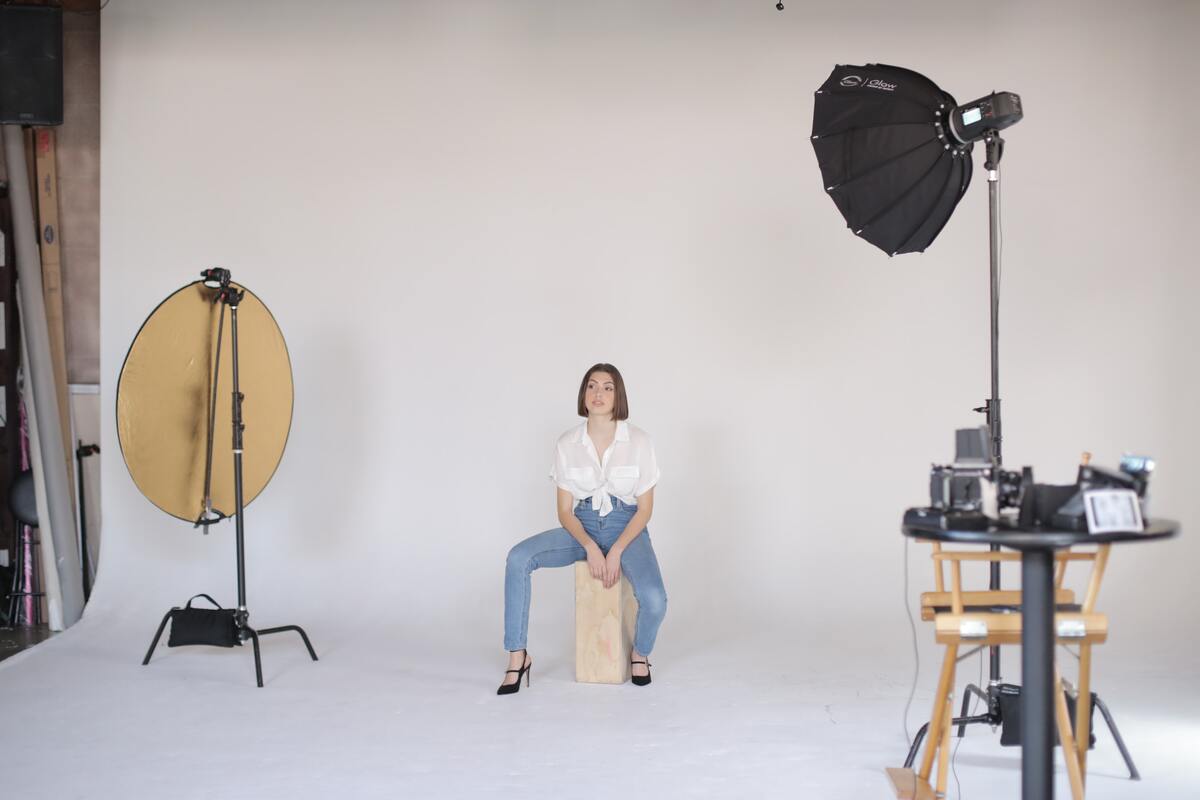 Learn more about photography
Now that you know about all the great photography studios you need, it's time to boost your skills in photography.
Learn more about the art of photography!
Popular listings for rentals