Photography Pricing List – How Much to Charge Hourly, Monthly & Early
Getting started with photography can be as confusing as it is exhilarating. If you're hoping to finally turn your hobby into a paying gig, you may face the question: how much should you charge for your photography services?
While I can spoil that there is no definite answer, and it depends on many factors, don't fret. Let's get started! Before setting your fees, I'll break down what to consider and provide a photography pricing list.
Interested in more photography? Master the basics with Photography 1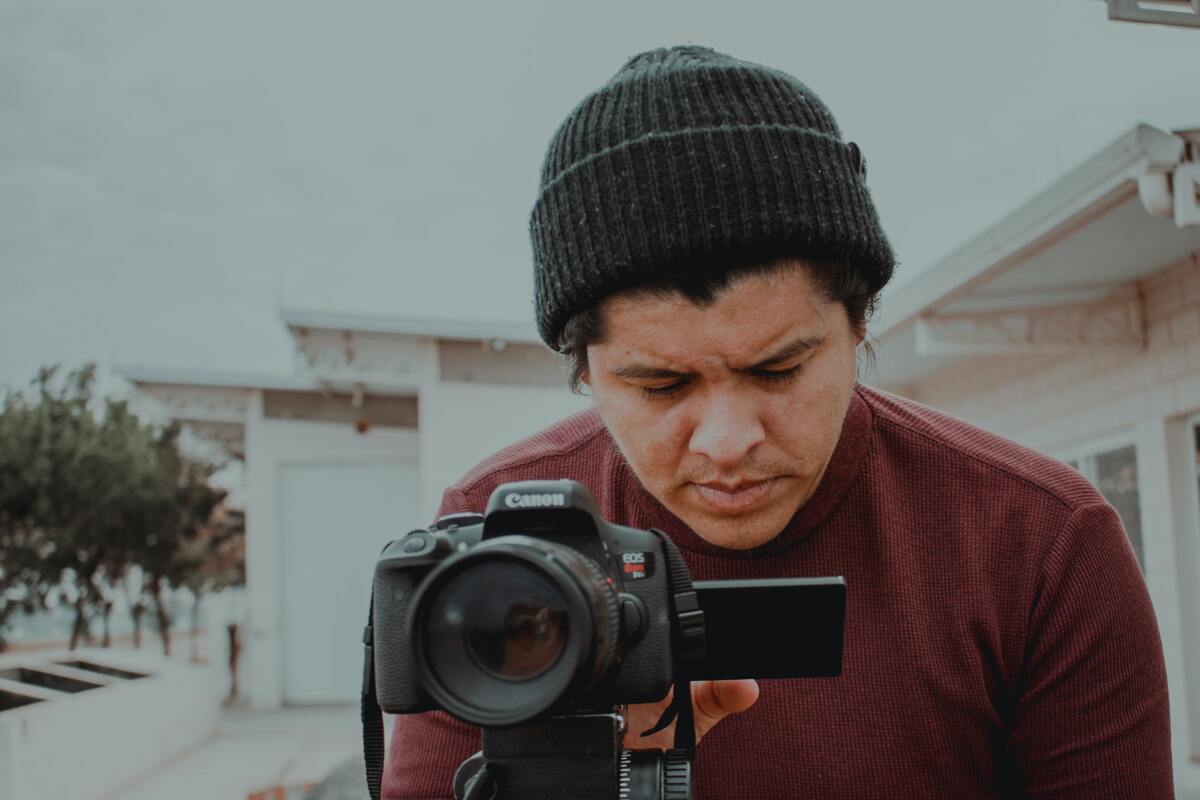 Photography pricing and average rates
List of standard photography prices:
Beginner Photographers – $10
Amateur Photographer – up to $50
Photography Student – up to $120
Semi-pro Photographer – up to $150
Professional Corporate Events – $180-$280
Wedding Photographers – $800-$3600
Business Portraits – $250-$450
Product photographers, per image – $35-$170
List of standard photography prices based on industry:
Corporate event photographer – $220-280 per hour
Wedding photographers – $1100-4400 per day
Business headshots – $300-500 per session
Product photographers – $50-220 per image
Event photographers – $150-280 per hour
Portrait photography – $440-550 per session
Freelancer rates – $180-600 per hour
Architectural photography – $660-3300 per brief
Advertising photographers – $1100-4000 per campaign
Real-estate photography – $280-440 per home
Family photo shoot - $145-500 per hour
Newborn photography – $320-650 per session
Pet photography – $150-300 per hour
Commercial photography – $250+ per image
Drone and aerial photography – $100-500 per session
Lifestyle photography – $150-370 per hour
Food photography – $150-500+ per session
Sports photography – $150-300 per session
Fashion photography – $400-1500 per session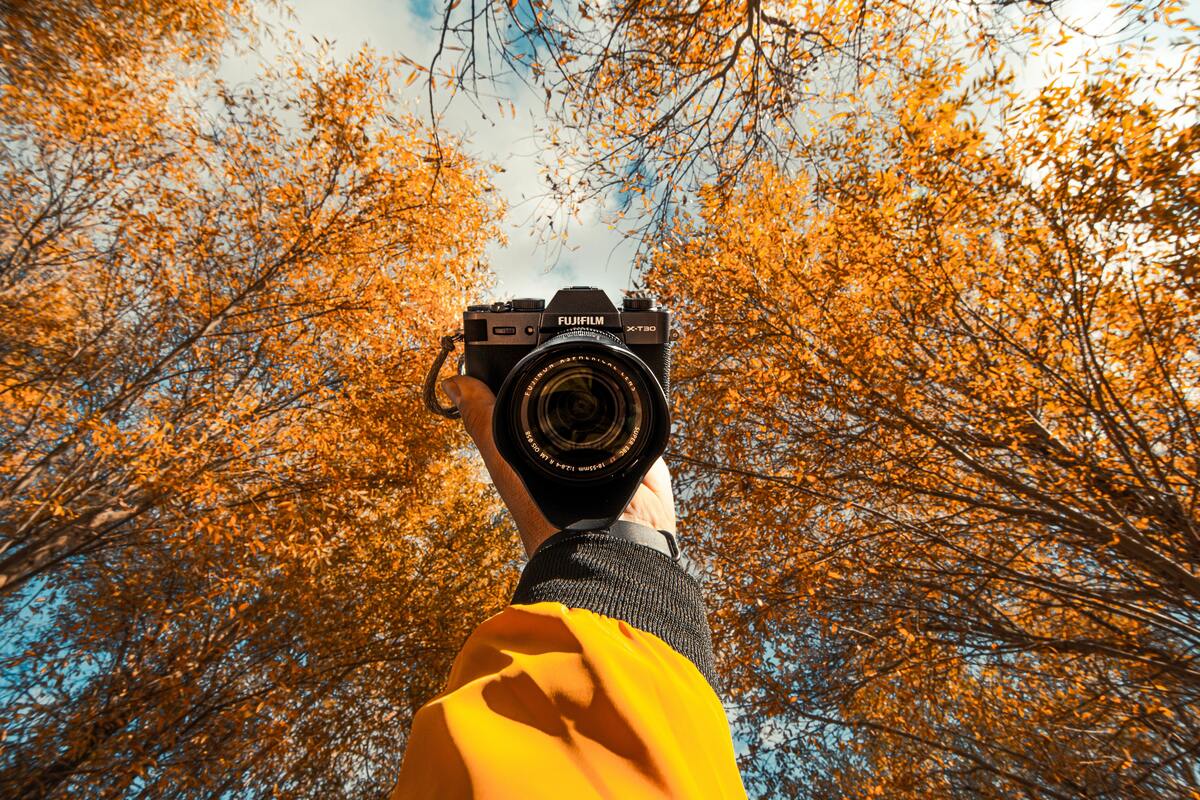 Photography pricing guide
Research your local job market for freelance photographers with similar experience. Your niche, location, and expertise will significantly influence the final price tag to put on your work.
How should you decide what to charge?
Here are some examples and statistics from various countries to give you an idea of where to start.
How much should a beginner photographer charge?
As an absolute beginner in photography, you need to charge a bare minimum that covers your operating costs to win over "clients" or your friend's aunt and uncle.
You've yet to have an impressive portfolio and desperately need projects to show off your work and break into the industry. You can expect an hourly salary of 40$ or below in the US, depending on your local pricing trends.
If you're currently enrolled in a photography program, this number doubles to a wage of up to $80.
How much should photographers charge per hour?
While charging per hour rather than the project is rarely recommended, it helps to know the average fee for one hour across the market.
The $22 median US wage seems low at first glance.
Make sure you can afford to take jobs by calculating your operating expenses, including any potential travel costs.
How much should professional photographers charge per hour?
Good news: the fee of photographers skyrockets when they make it pro!
If you dream of making the big leagues, you'll be pleased to know that pro photographers in the United States charge up to a few hundred dollars an hour or $75-$300 per edited image.
In Australia, a professional photographer charges an average of $270 per image,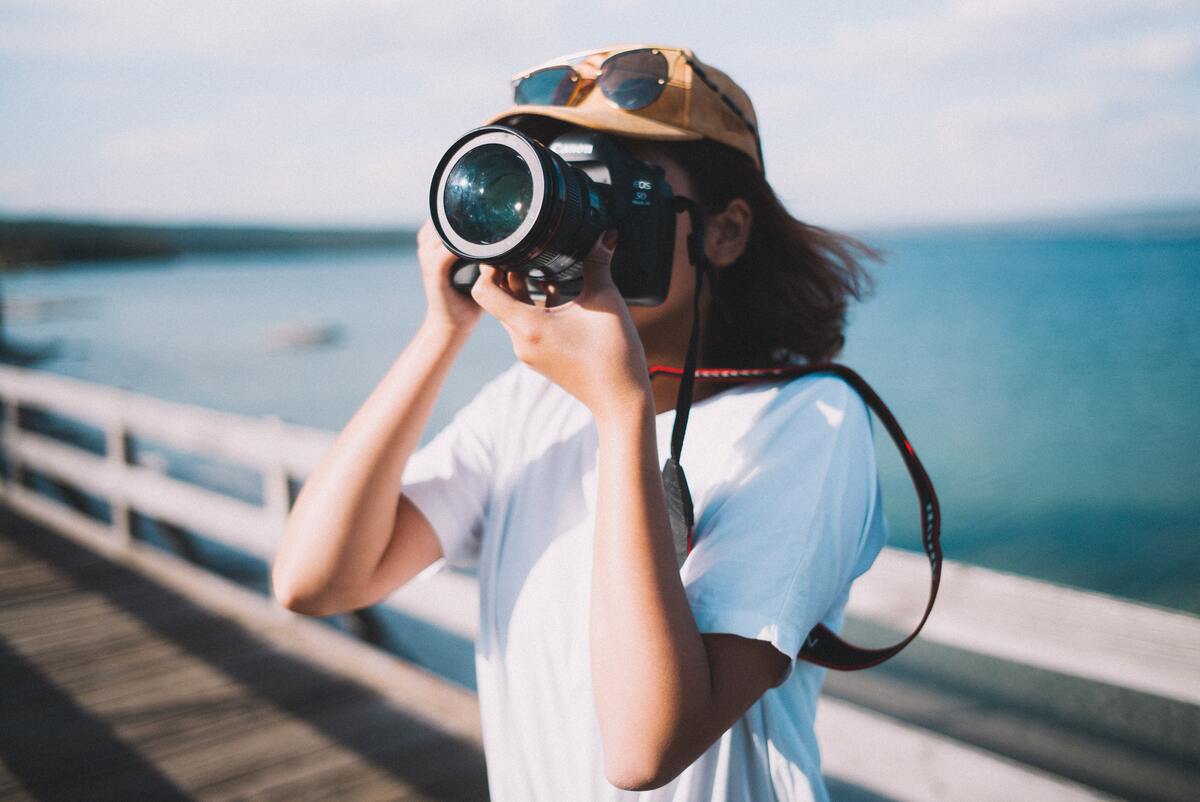 How much do photographers make?
While it's hard to generalize about the entire profession with all locations, niches, and expertise included, here are the national averages for a few countries to help you estimate how much you can hope to earn.
Monthly
The average hourly pay of photographers in Denmark as of 2023 is 206kr./hour. An entry-level photographer's salary is around 26.000 kr, while senior employees earn double as much, about 43.000 kr per month.
In the UK, photographers earn about 17.61 GBP or $22.13 per hour, which adds up to about 2800 GBP per month. Like Denmark, an entry-level pro would roughly make about half as much as a senior photographer.
Photographers in the US earn, on average, 28 USD per hour, which means their monthly salary is around 4500 USD.
Average
The average annual salary of freelance photographers in the US varies drastically. The median is $31,710, however commonly reported values range from $18,000 to $83,000.
In the UK, this median is $49,000, and creators make a whopping $62,000 in Denmark.
How to determine operating costs
Understanding the cost of running your photography business is crucial to avoid going into the red. Your pricing should reflect your time and skills and the cost of equipment and running your business.
This doesn't mean you have to charge every client for a brand new camera!
Here are the operating costs you need to count to ensure you're not missing any sizeable expenses.
Cost of goods sold
COGS or cost of goods sold includes everything that goes into providing service to your clients.
It doesn't stop at the working hours you put into each project!
The expenses of post-production, packaging, and shipping must be charged to the clients.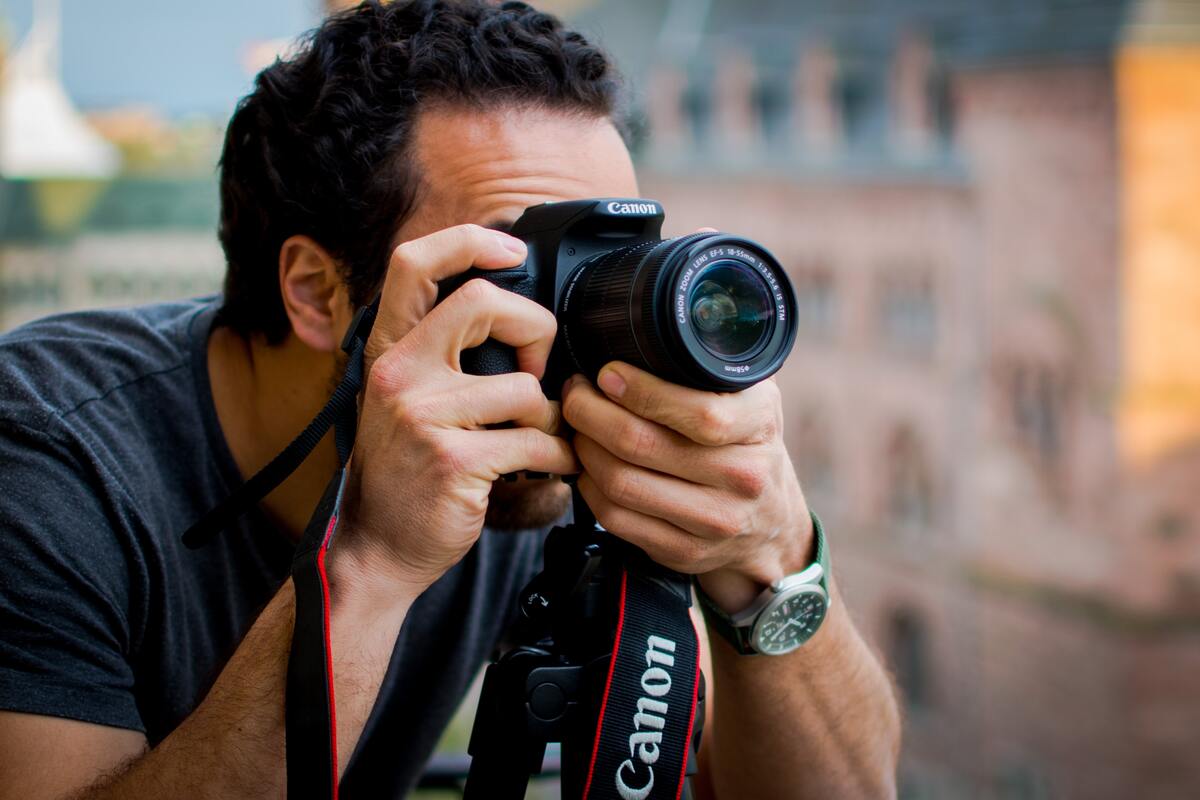 Equipment costs
Every photographer knows that pro-grade gear can be expensive, and even cheaper pieces add up quickly and dramatically. Make sure you don't bankrupt your business by building these costs into your pricing.
How many projects do you expect to do with a specific piece of equipment? If you're looking to trial new gear or need a specific piece of equipment for a project, consider renting gear instead of buying.
Your cameras, lenses, and lighting equipment slightly deteriorate every time you use them, especially for challenging or lengthy shoots. While wear and tear are normal and expected, your clients should ideally cover these costs.
Potential repairs to your gear should also be estimated. Calculate it into your pricing to ensure you always have the cash flow to cover damages in an emergency.
Costs of marketing and reaching new clients
Unless you have potential clients lining up at the door, you'll probably have to drop some cash to take your business to the masses.
Whether it's advertising, networking, or setting up your own website, these essential costs shouldn't be skimmed over. They can add up quickly.
Workspace costs
Do you shoot in a studio, or perhaps on location? Mind your rental and travel expenses.
These operating costs need to be covered by the clients. Otherwise, you're basically losing money on every job. Remember to save your receipts, as most business expenses are tax-deductible (depending on your local laws). It will help your accounting flow greatly as well!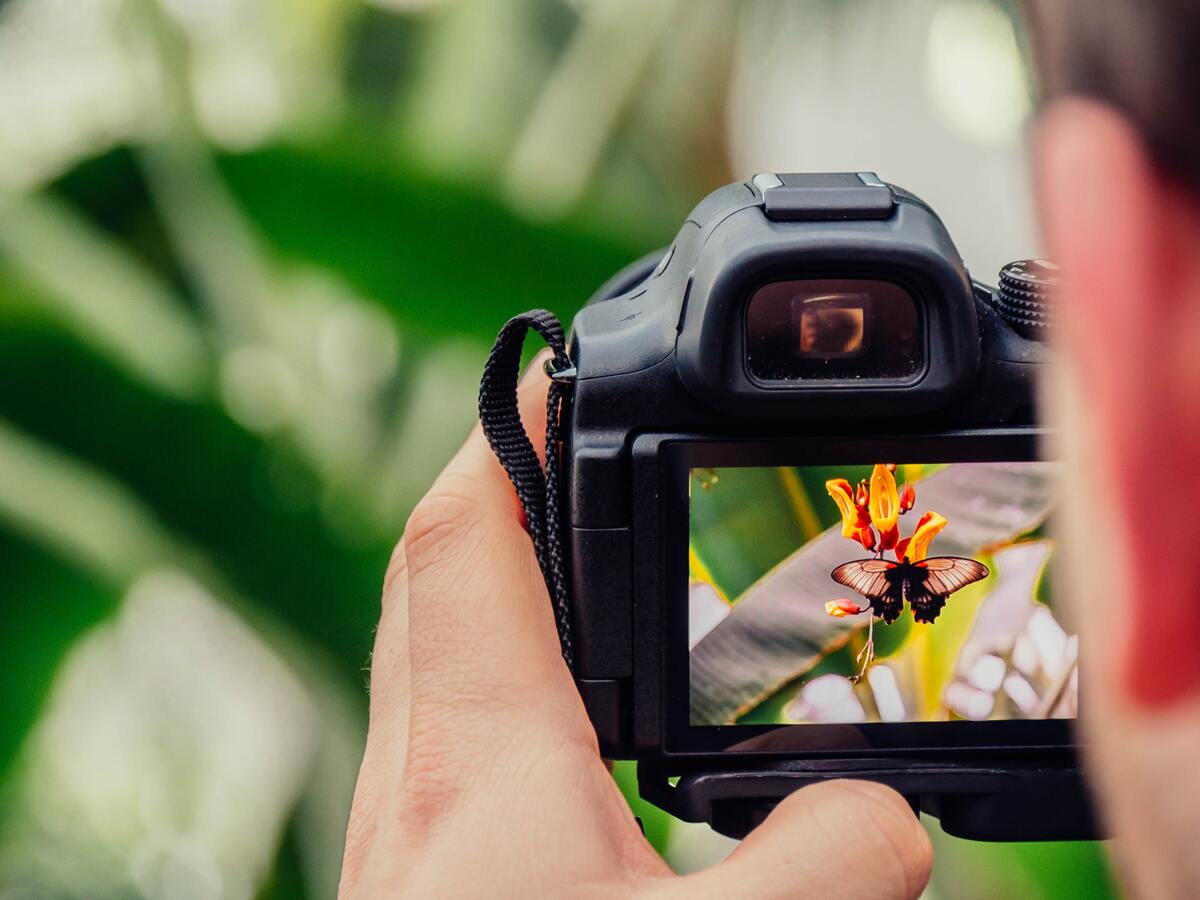 3 tips to set your photography pricing
How do you decide what profit margin to add to your operating costs?
While many factors will affect the competitive pricing in your local market, there are some steps you can take to determine the best amount to charge.
To get started, you need to:
1. Review your competition
How did you decide which hairdresser to book a time with? Or where to get a massage?
Like you, most customers shop around and compare prices before settling on the professional they'll use. While you shouldn't try to undercut prices to win business for many reasons, knowing your local competition can give you an idea of your clients' options.
Keep in the general pricing range of pros with similar experience in your niche.
2. Evaluate your value
Take a step back and imagine that you're talking with a potential client.
What makes you stand out from the competition?
If possible, don't try to be the cheapest. You might start a price war that ends with no profits for anyone in your local field.
Consider your most significant strengths.
Do you have relevant advertising experience?
Do you know how to put people around you at ease?
Have access to the best mirrorless camera on the market?
Be objective and list all the things you bring to the table. It will make it easier to justify your prices if you're on the spot.
3. Consider your experience and quality
While it might be tempting to slap a huge price tag on your services, try to resist at first. Even if you pour your heart and soul into your gigs, you should factor that in if you lack the experience.
Suppose you don't have recommendations or a catchy portfolio to back up your fee. In that case, you might get overlooked for more experienced professionals in the same price range.
However, a word of caution:
Don't work for free if you value your skills. You may offer a hefty discount on projects perfect for your portfolio, but underpricing yourself sends the wrong message.
Don't alienate potential customers who'd be willing to pay you but heard that you work for free.
Charge a fair price you raise accordingly as you build your photography skills, network, and competencies.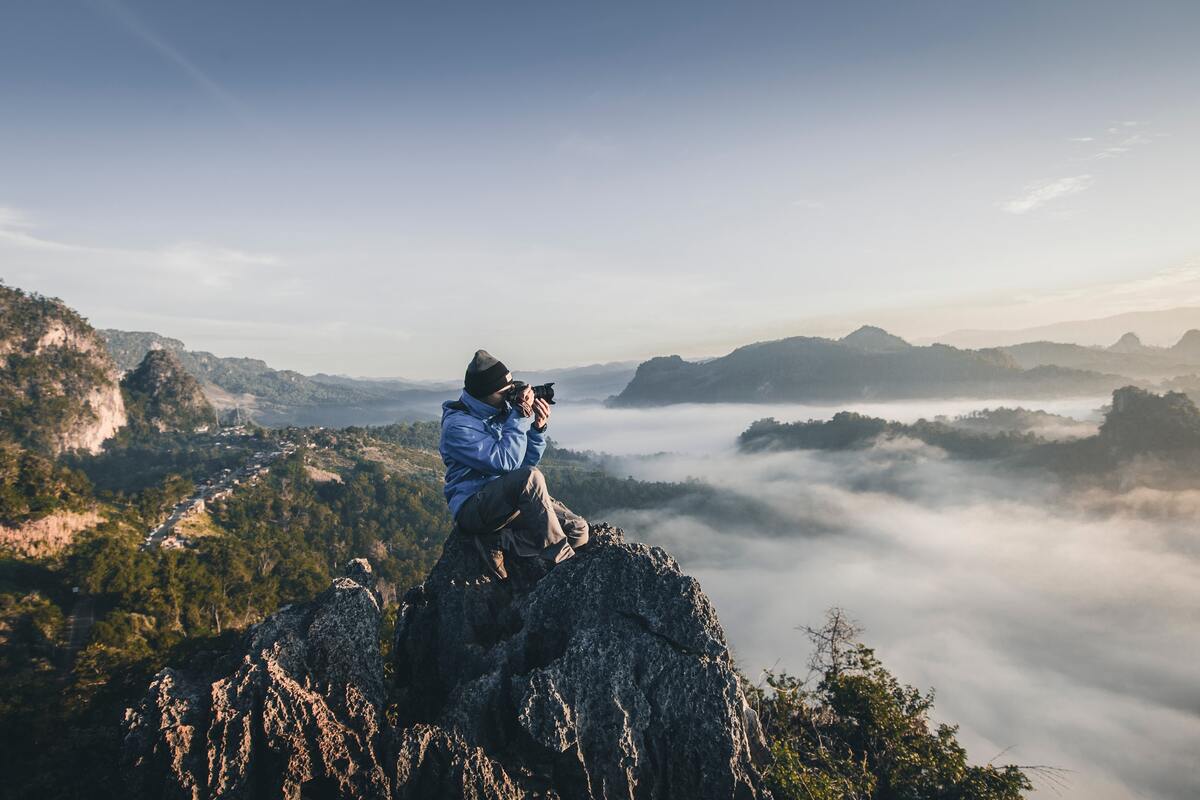 Up next: How to create a professional photography website
It's time to break out a calculator and get to work! How much will you charge for your services? I can't wait to find out.
Consider creating a professional website if you're looking to bring in more clients and show off your work. It can be the perfect way to get discovered in 2023.
How much of the pricing should I list on my photography website?
Most photographers don't provide their definitive prices on their websites. Since the client and project will affect how much you charge, don't offer a concrete fee. List some example projects and/or the minimum price to encourage customers to reach out.
Popular listings for rentals