Panasonic GH6 Review: Entering Movie-Making Territory?
Rent film gear from local filmmakers.
Rent film gear from local filmmakers.
One of the Panasonic GH6s key features is the internal ProRes recording option and its ability to shoot 5.7K 30p Apple ProRes 422 HQ (1.9Gbps).
Read on for our full review, and see if it can take the top spot for all movie-making mirrorless cameras around.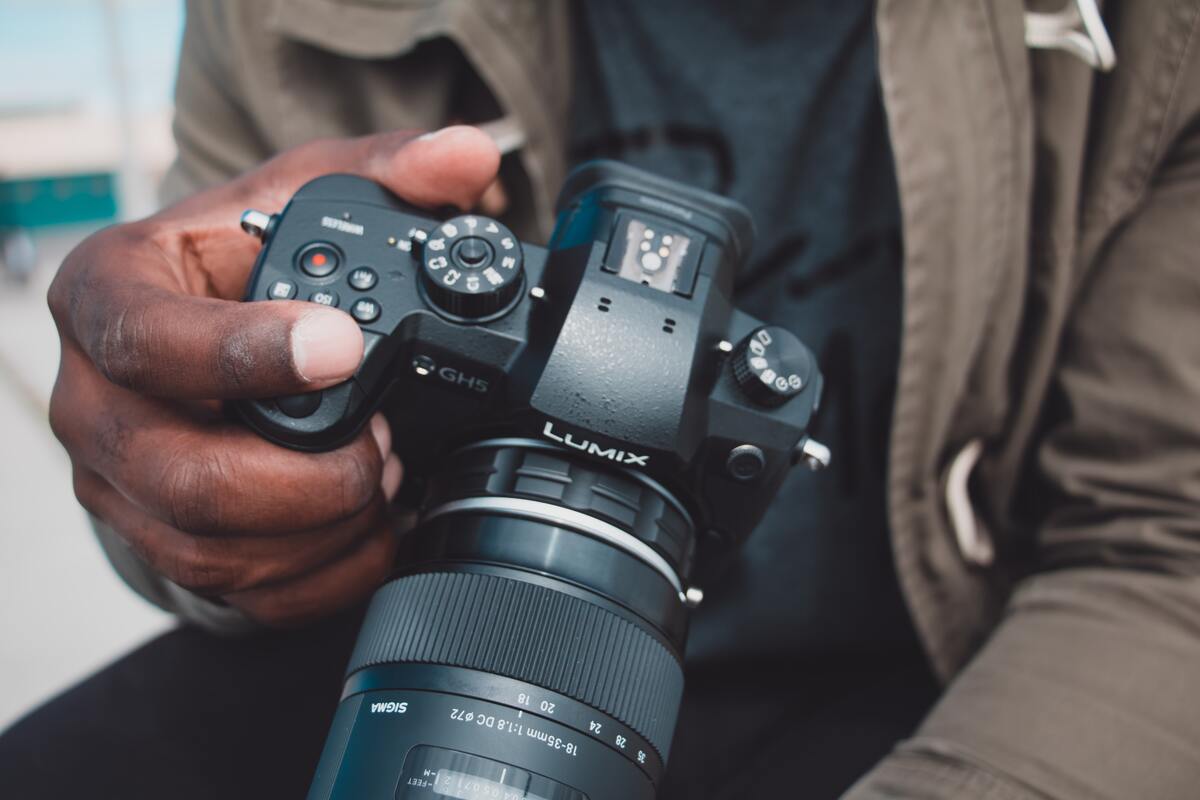 Panasonic GH6 key specs
Here are some of the rumored specs of the new GH6, gathered from the leaked video and initial reviews:
Part of the Lumix G range.
Micro Four Thirds Mount.
Type: Mirrorless.
25.2MP sensor.
5.7K video at 60fps.
Apple ProRes 422 HQ recording.
7.5 stops of image stabilization.
4-channel XLR audio recording.
Tiltable monitor.
Panasonic Lumix GH6 news
There has been a lot of speculation surrounding the GH6's release and features.
Here are a few of the headlines you should know about:
Internal ProRes recording
The processing power of the Venus Engine on the GH6 enables speedy sensor readouts for an internal recording of 5.7K 30p in Apple ProRes 422 HQ, FHD 300p, and 100MP photos.
Its enhanced audio features also make for high-quality audio recording. It can always capture 48kHz 24-bit with a built-in mic, or 96kHz 24-bit with an external one.
Unlimited recording time with heat dissipation system
The heat dissipation system on the new GH6 camera is rumored to be very like the Canon EOS R5 – meaning you can record uninterrupted using the highest resolutions.
Panasonic cameras also designed the GH6 to not have a maximum record time. This means that extended takes can be shot in their entirety, creating much easier data management.
This could entail a slightly bigger chassis, chunkier cooling pins, and maybe a dedicated fan. This will make those filming in 4K/60p at 10-bit 4:2:2 with the GH6 happy campers! This is made possible by its cooling design and heat dissipation system.
Here are some speculated video specs for the GH6:
4:2:2 10-bit DCI 4K/60p.
10-bit 4K/120p HFR/VFR.
10-bit 5.7k/60p.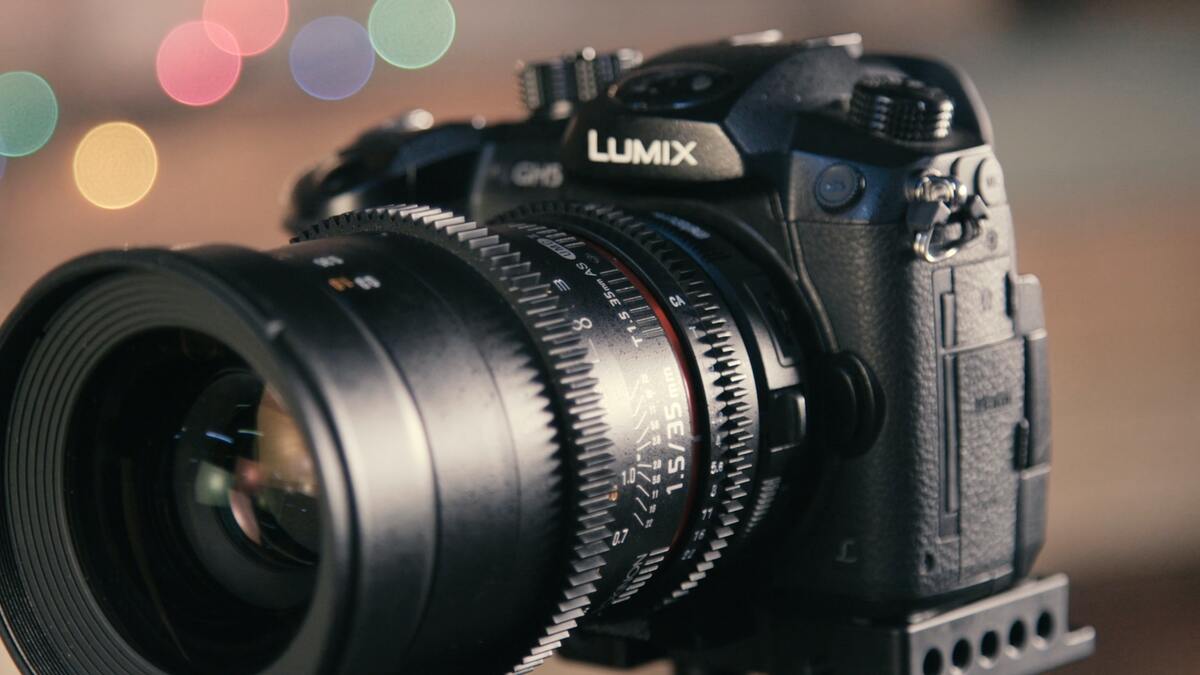 Micro-four thirds body
The New GH6 allegedly comes with a Micro Four Thirds Sensor, an updated Venus Engine Image Processor, 5.7K 60p Video, 10-Bit Sampling, and DCI 4K 10-Bit 4:2:2.
In terms of other features: the camera body can keep out precipitation and dust down to 14 degrees. Despite this heat sealing, its dissipation system is still highly effective.
It also comes with in-body sensor-shift 5-axis image stabilization, obtained with a high-precision gyro-sensor.
New sensor and Venus engine
One of the features Panasonic gave away is that the GH6 can record up to 10-bit 5.7K at 60 fps. The new sensor improves on its predecessors with new silicone software.
Despite its reduced cell size, it has an improved 13+ stops of dynamic range. The sensor is also unhindered by a low-pass filter, smoothing out images with impressive detail processing from its Venus engine.
The camera can synthesize 8 shots into a single 100MP image through its powerful image stabilization system.
The new Venus Engine has 2 times the power of previous generations, enabling 75 fps continuous shooting or 300 fps variable frame rate slow-motion footage.
Panasonic GH6 release date and price
The Panasonic GH6 was released February 21st at 8 pm EST. It will probably be freely available around mid-March 2023 at around $2,199, but its release may be delayed in some Oceania markets.
You can also get a kit for $2,799, including a 12-60mm zoom lens.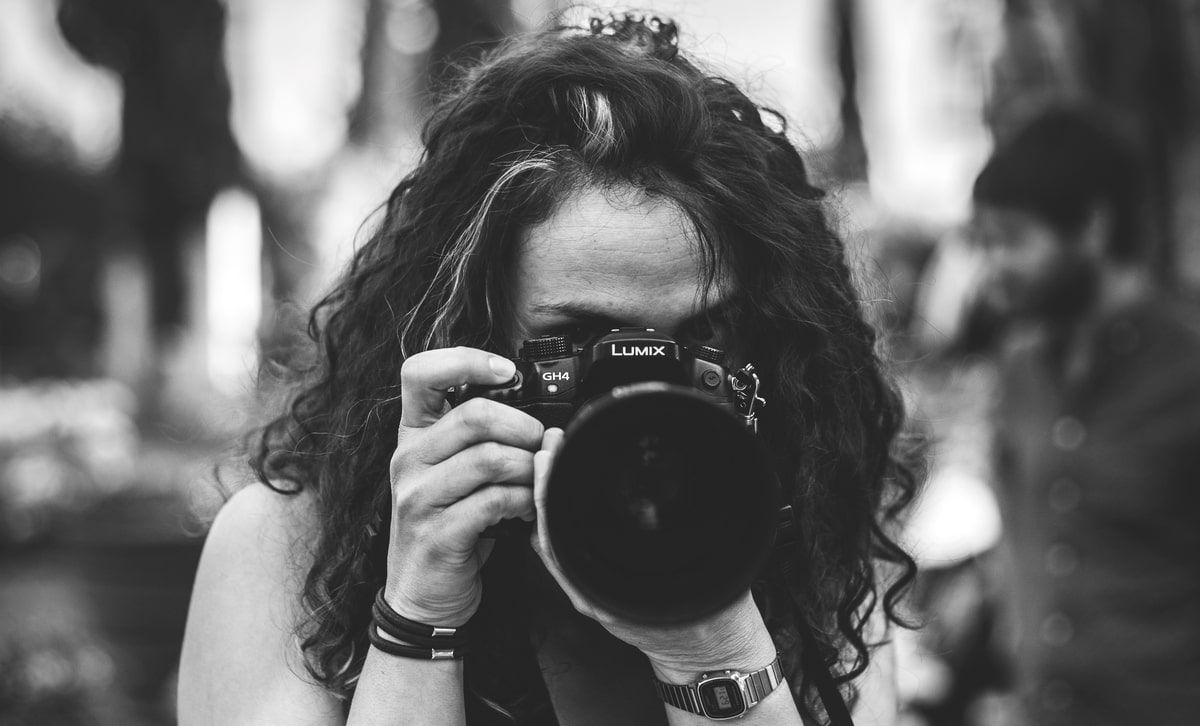 Rent or subscribe to a Panasonic camera
Can't wait to get your hands on the new Panasonic GH6? Check out our selection of Panasonic cameras you can rent or subscribe to.
Do you feel like your camera know-how still lacking? Head over to our page on camera equipment to learn more.
When is the Panasonic GH6 coming out?
The Panasonic GH6 has released on February 21st at 8pm EST. You'll be able to get your hands on it around mid-March.
Will there be a Panasonic GH6?
Although promised to release at the end of 2021, the GH6 will finally be available to purchase in mid-March 2023. It's the newest Panasonic model at the moment.
How much is the Panasonic GH6?
The Panasonic GH6 will run you around $2199, or $2799 for the entire kit (Including a 12-60mm zoom lens).
Popular listings for rentals