Panasonic Lumix GH5s Mirrorless Camera Review (2023 Update)
Rent camera gear from local creators.
Following the massive success of the Panasonic Lumix GH5, the Lumix GH5s mirrorless camera was released. Great for low-light recording and capable of capturing high-quality. Although adding an 'S' to the previous model name isn't very exciting, follow me through this guide and we'll explore just how far this simple 'S' goes.
A closer look at the Panasonic Lumix GH5s:
Panasonic Lumix GH5s Features
GH5s vs. GH5 vs. GH9
Reviews
Update: GH5s - Still worth buying in 2023?
Spec Overview
FAQs
Panasonic Lumix GH5s Features
Compared to GH5, the Lumix GH5s has a newly designed chip which has half the megapixel count, now only 10.2 MP—making Panasonic the only brand to take a hybrid camera in another direction. With the GH5s, Panasonic decided to prioritise video capabilities instead of photography – oddly, this is a smaller customer group. If you're in the video-making game, meet your new camera companion.
Image quality
It has a Digital Live MOS Sensor with newly developed Dual Native ISO Technologies. When combined with the high-performance Venus Engine, the Lumix GH5s sports high sensitivity, resulting in the best image quality in Lumix history. Lumix history… that's got to count for something!
Dual Native ISO is a revolutionary technology that offers the advantage of having very high sensitivity while keeping the noise levels down. This extremely high sensitivity allows GH5s to display subjects hidden in the dark and low-lit environments. I mean, if National Geographic has taught me anything, this means you'll finally be able to capture an original image of the vampire bat. That is, of course, if you dare – you saw the 'vampire' part, right?
With a combination of internal recording video in 4:2:2 10-bit, 10.2 megapixels, and Digital Live MOS Sensor backed by the Venus Engine, this camera produces images with improved colour reproduction and grading.
The new Lumix GH5s sensor can handle multiple aspect ratios: 4:3, 17:9 and 3:2. Due to the broad margins of effective pixels, the focal length doesn't change in these aspect ratios. GH5s can capture up to 14 stops of dynamic range, which is comparable to advanced cinema cameras from RED or Arri.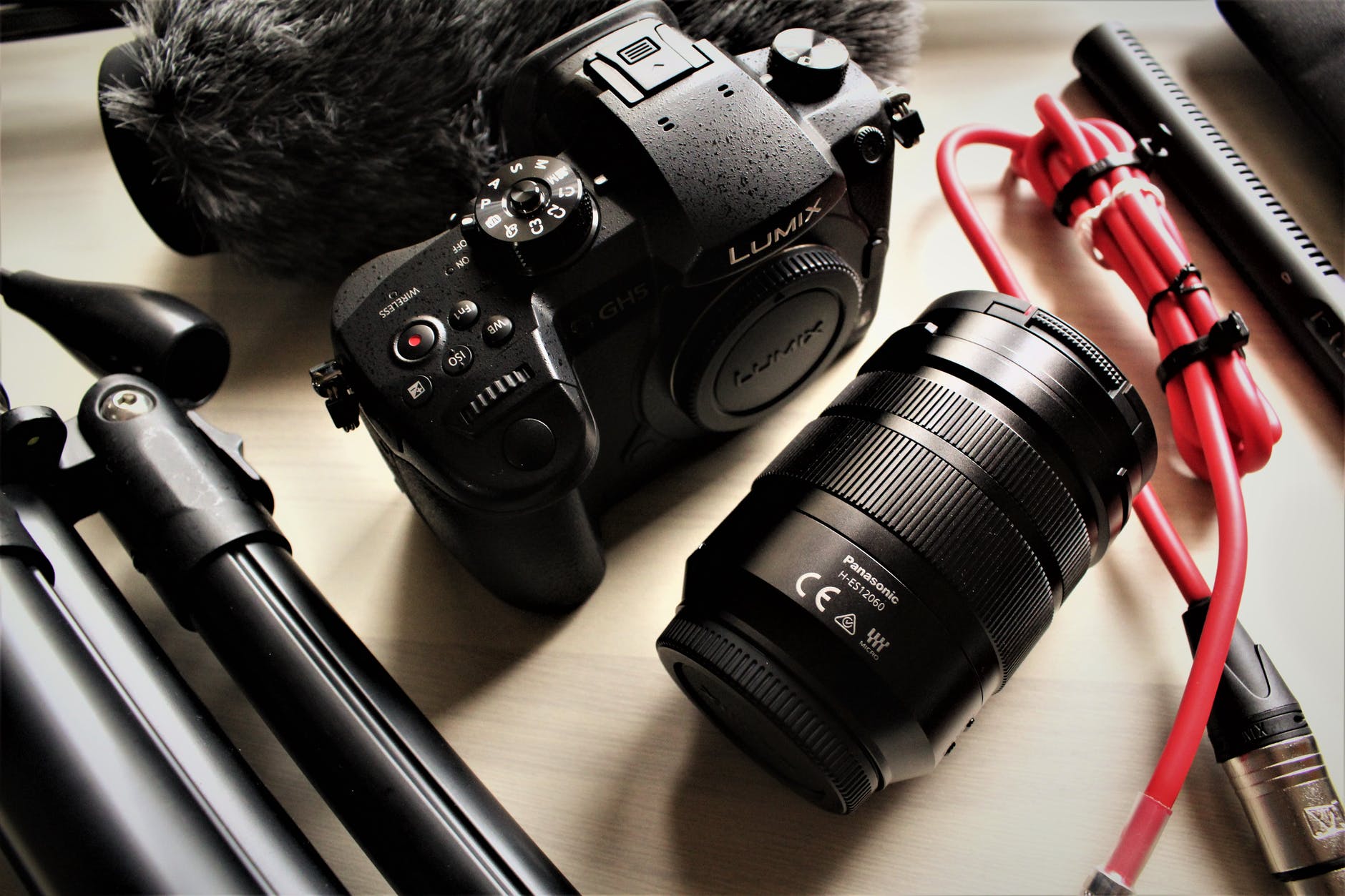 Performance
The first Lumix GH5 was able to record 4K/60p and 4K/50p videos on a DLSM camera. The GH5s expands the possibilities even further and includes 4,096×2,160 Cinema 4K 60p/50p video recordings.
Like its predecessor, there is no limit to the recording time, even when shooting full HD or 4K videos (of course this depends on the size of the SD card and battery life).
The GH5S includes a 4K HDR video option, but not 6K, as it doesn't have the megapixel capacity. The HDR is a mode, where both bright parts and dark parts of an image can be reproduced, making a subject appear even closer to how the human eyes perceives it.
There is also both a 3.5mm headphone and microphone jack included, as well as an onboard stereo mic with a hidden noise cancellation mic.
Anamorphic mode
The Lumix GH5s has a built-in 4:3 anamorphic mode, making it possible to create videos in cinemascope format when using an anamorphic lens. These stunning cinemascope videos are created in post-production using specific software, but the de-squeezed cinemascope images can be previewed while recording. I'm not going to give you a long lecture on what's so great about using an anamorphic lens; instead, I'll share our how to shoot with anamorphic lenses post – just in case you fancy a long lecture.
Connectivity
The Lumix GH5s has Bluetooth 4.2 and Wi-Fi connectivity providing great flexibility by allowing faster image sharing, and smoother remote control functionality. The GH5s can connect to a smartphone, tablet, or computer to shoot, browse and share images remotely. Not bad, huh? As an added bonus when using multiple GH5s cameras on a shoot, the main camera settings can be transmitted wirelessly across the cameras.
GH5s vs. GH5 vs. GH9
V-Log is now built-in which means you won't have to purchase it separately – same with GH5 purchases. GH5s supports anamorphic as well as does the GH5.
GH5s' AF speed is slightly slower than that of the GH5 and lacks the in-body stabilisation but compensates with very high-quality video and some other features.
Image quality
The native ISO ranges from 160 to 51,200 and Extended ISO from 80 to unbelievable 204,800. With this camera, you can reach a high ISO with less noise to produce stunning results. Video is very crisp and noise levels are well controlled all the way up to ISO 6400. Higher ISO still has usable results but looks unnatural.
As mentioned, the ISO performance is amazing, and the video quality is excellent. It also includes cinema 4K & UHD video up to 60p, Full HD up to 240p, and 10-bit internal video recording.
Design
The design of the GH5s is almost identical to the GH5. If you know how to use GH5 then you'll feel right at home with the GH5s. You can read about the GH5 in our blog review.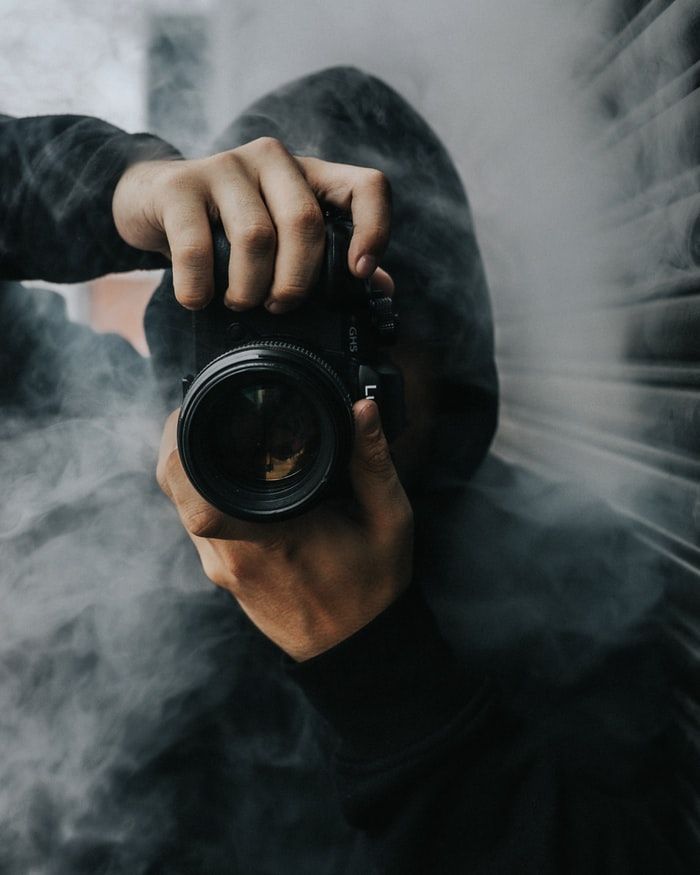 The biggest difference between these two cameras is their image sensor, which serve completely different purposes. The GH5 is for someone who is looking to shoot stills and record great videos. The GH5s however, is designed for those looking for low-light specialism and professional videographers.
It's not all about the megapixels!
While the GH5s is a newer model, the megapixels dropped by half in comparison to the GH5. However, a 10-megapixel resolution means much better low-light performance and video capture.
Differences between Panasonic Lumix GH9 and GH5s
GH9 and GH5s also target to very different segments – the GH9 was designed with action and wildlife photographers in mind, while the GH5s is aimed at videographers. With the GH9, there is a record limit, whereas the GH5s does not – aside from battery or memory card capacities. With GH5s you can also use dual memory cards, allowing you to save your video continuously which cannot be done with the GH9.
Image quality
The GH9 has a20 MP Four Thirds CMOS sensor, double that of the GH5s and comparable to GH5. The ISO ranges from 200 – 25600 and has 20.0 fps continuous shooting. However, in movie mode ISO range narrows down to 12800.
Autofocus
The GH9 is faster with a 0.04s focus acquisition time instead of the 0.07s speed of the GH5s. The GH9 has 20/60fps continuous shooting, 4K UHD video with 10-bit capture, and fast and effective autofocus.
Conclusion
The downside to the GH5s is the smaller sensor and the lacking DSLR battery life. It is, however, a cheaper choice with a release price of only $1699.
All three cameras are light with a comfortable grip, premium design, weather-sealed body, and 4k video recording. The GH9 is a bit smaller, has lower video resolution and a shorter battery life by roughly 40 shots. It can, however, shoot in 6K, which extracts 18MP images.
If you are a photographer rather than a videographer, you should go with the GH5 or GH9. If you want the best-stabilised images, you'll want to stick with the GH5. If you choose the GH5s instead, you will find that it has a much broader sensitivity range and lower noise levels to allow you to achieve a faster shutter speed, so stabilisation might not be even needed. After-all, GH5s is definitely a camera for video making rather than photographing stills.
Reviews of the Panasonic Lumix GH5s
Update: Panasonic GH5s - Still worth buying in 2023?
The GH5s was released at the end of January 2018 with a starting price of $2500, higher than its predecessor, the Lumix GH5. You can now pick one up for around $1800. It is still a couple of hundred more expensive than the GH5.
The reason the GH5s is still one of the best cameras in 2023 is its great colour capture capability. The slow-motion 4k 60fps and incredible low-light capabilities are also difficult to find in a similar price range.
Sure, the camera lacks the in-built body image stabilisation of the GH5, but it makes up for it with its 10.2 MP sensor, which allows for an extremely wide ISO range. It can also record externally through HDMI.
No other company has attempted to make this kind of camera. Most camera manufacturers prefer to make a perfect-for-anything-and-anyone kind of camera. Panasonic wanted to challenge this way of thinking by creating this videography focused camera. The GH5S delivers high-quality results at a reasonable price.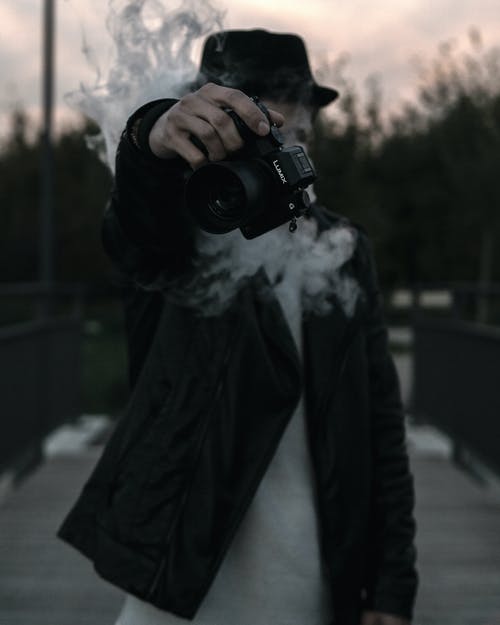 Specs overview
Sensor: 10.2MP oversized Micro Four Thirds CMOS
ISO sensitivity: 160 – 51200 ISO (Pull 80, Push up to 204800)
Lens mount: Micro Four Thirds
Screen: 3.2-inch vari-angle touchscreen, 1,620,000 dots
Burst shooting: 12fps
Autofocus: 225-area AF
Video: 4K
Connectivity: Wi-Fi, NFC and Bluetooth
Battery life: 440 shots
Camera weight: 660 g (includes batteries)
Built-in flash: None
Sensor shift image stabilisation: No
FAQs
Does the GH5s have a recording limit?
There are no record time limits. It has a continuous recording time at all resolutions unless there is no more battery life or the memory card is full.
What is the crop factor, when shooting 240 fps?
There is no crop factor. It is just consistent.
Where is the image stabilization?
The Panasonic GH5s has a bigger sensor and therefore lacks image stabilisation. This camera is focused on filmmaking, where the creator has complete control over the sensor.
Places for you to purchase and rent the Panasonic GH5s
Considering getting started with the Panasonic GH5s? You can rent daily, weekly or monthly through Wedio (Available in Denmark, Berlin, Amsterdam, and London), the camera-sharing community, or you can buy from your local retailer.
Why should you rent the Panasonic Lumix GH5s?
Rent Camera Gear: Access Pro Equipment
qqHXJy6AWlc
Camera Hire: Take Your Production to The Next Level
71PttfqWPXk
Camera Rental: Save Money with Wedio
5sHshmF1n_Y
About the instructors
Popular listings for rentals