Ready for Better Photos? 15 of the Best Online Photography Classes
In the modern age, learning photography has never been easier.
We can learn everything from ISO to the specific equipment you might need for shooting at a wedding without looking away from our phones or computers.
If you're looking to take advantage of what's out there, read on to find 16 of the best photography classes on the world wide web.
15 of the best photography classes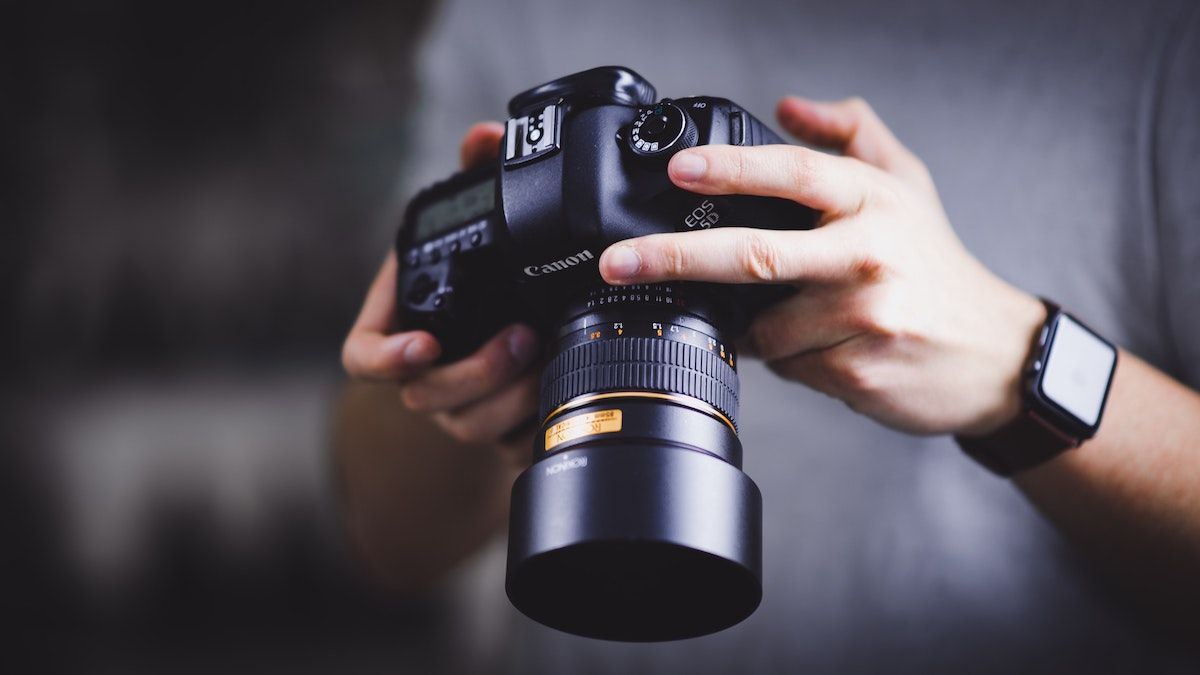 1. Introduction to photography and related media
This course is open to everyone through MIT's OpenCourseWare Initiative. It features lectures from a semester-long undergraduate course at the university.
You'll learn everything from the fundamentals to the technical aspects of working analog and with DSLR cameras.
Skill level: Beginners.
Price: Free!
Core lessons:
The fundamentals of analog and digital SLR and medium/large format camera operation.
Film exposure and development.
Black and white darkroom techniques.
Digital imaging.
Studio lighting.
2. Your road to better photography
This course provided by Udemy aims to make photography simple and accessible to everyone.
It comprises 10 instructional lectures where you can learn everything from shooting in natural light to understanding manual camera settings.
Make sure you have a camera on hand so you can learn while doing it!
Skill level: Beginners.
Price: $19.99.
Core lessons:
ISO, aperture, and shutter speed.
Creating photos on your phone.
Natural lighting.
Cheap Clamp Lighting.
3. Lighting 101 by Strobist
Here you get to explore still and moving image photography, with topics on filmmaking, CGI, animation, and others.
This is a free course directed to future commercial photographers or those who want to develop their skills and knowledge in this medium.
With this course, you can learn from academics and leading commercial photographers.
Skill Level: Beginner to Intermediate.
Price: Free!
Core Lessons:
Lighting in all its forms.
Snoots, Gobos, and Grids.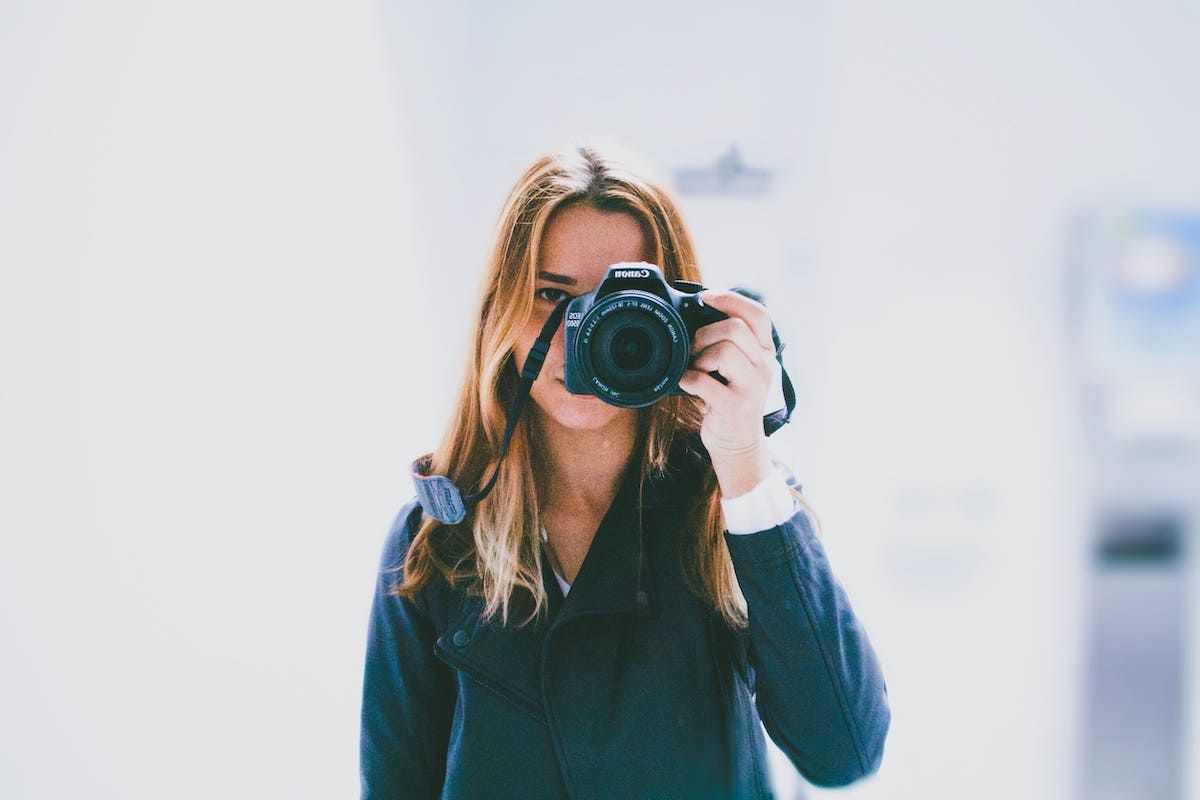 4. Commercial photography: Still and moving images
This course is provided by Futurelearn and is quite similar to the above, but is more focused on still and moving images rather than having a heavy focus on lighting.
Skill Level: Intermediate.
Price: Free!
Core Lessons:
Developing visual sensibility.
Photography for commission work.
Exploring the relationship between still and moving images.
5. The art of photography by Dr. Shane Hulbert
Unlike other courses on this list, this course from RMIT University provides quizzes and assessments at the end of each module so you can put your learning to the test.
You can learn about exposure settings, the key features of digital cameras, how lenses work, image editing tools, and more.
You also get a certificate when you complete the course!
Skill Level: Beginner to Intermediate.
Price: Free!
6. Creative life on-air classes
This platform sells their online classes, but they also have a lot of free on-air courses at least once a day.
They include loads of topics, as well as photography. You can RSVP to different classes, and you can view them wherever they are, and there is no class limit!
Make sure you note when your course takes place since there are so many each day to keep up with.
Skill Level: Any!
Price: Some paid classes and some on-air free courses too.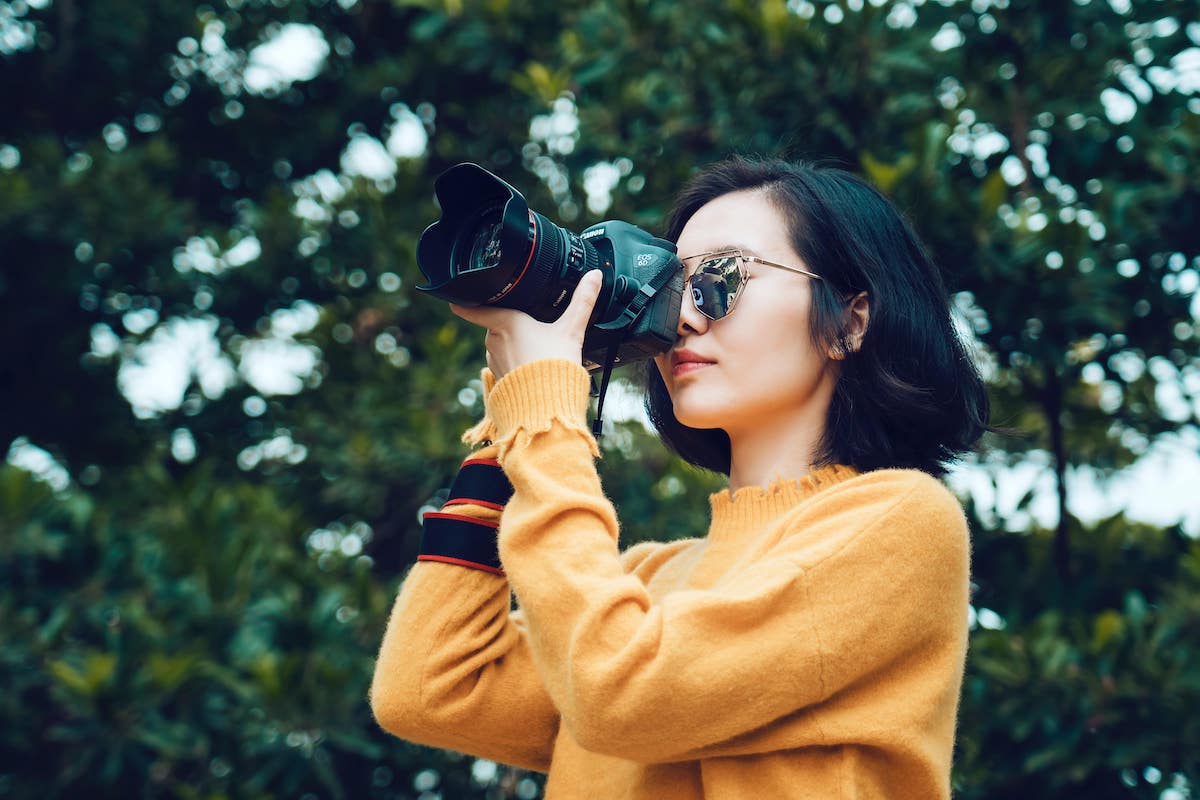 7. Alison free online course and online learning
Alison offers free online diploma and certificate courses in various subjects for various skill levels.
You can find classes for beginners, intermediate, and advanced photographers, as well as a course on digital photography. This is a great place to go wherever you are in your photography journey.
Skill Level: Beginner to Advanced.
Price: Free!
8. Documentary photography and photojournalism: Still images of a world in motion
This MIT course from 2016 is for aspiring photojournalists and helps you hone your skills by looking at some of the most successful shooters in the field.
By the end of the course, you should be an expert in capturing the essence of scenes. If you want to capture beautiful images that tell stories, you can't go wrong here.
Skill level: Intermediate.
Price: Free!
Core lessons:
Looking at the work of professionals.
Your own photography project.
9. Skillshare
You might have already heard of Skillshare before since it is so popular and recommended by many people.
To that end, they don't just offer classes on photography: they provide courses on anything from business management to illustration courses!
Skillshare is the perfect place to broaden your creative horizons.The lessons are usually pretty concise and are in video format, which is ideal for visual learners out there.
Skill level: Any! On Skillshare, you can find courses for beginners or for advanced learners.
Price: A subscription will run you $8 a month.
Here are some great photography classes on Skillshare to get you started: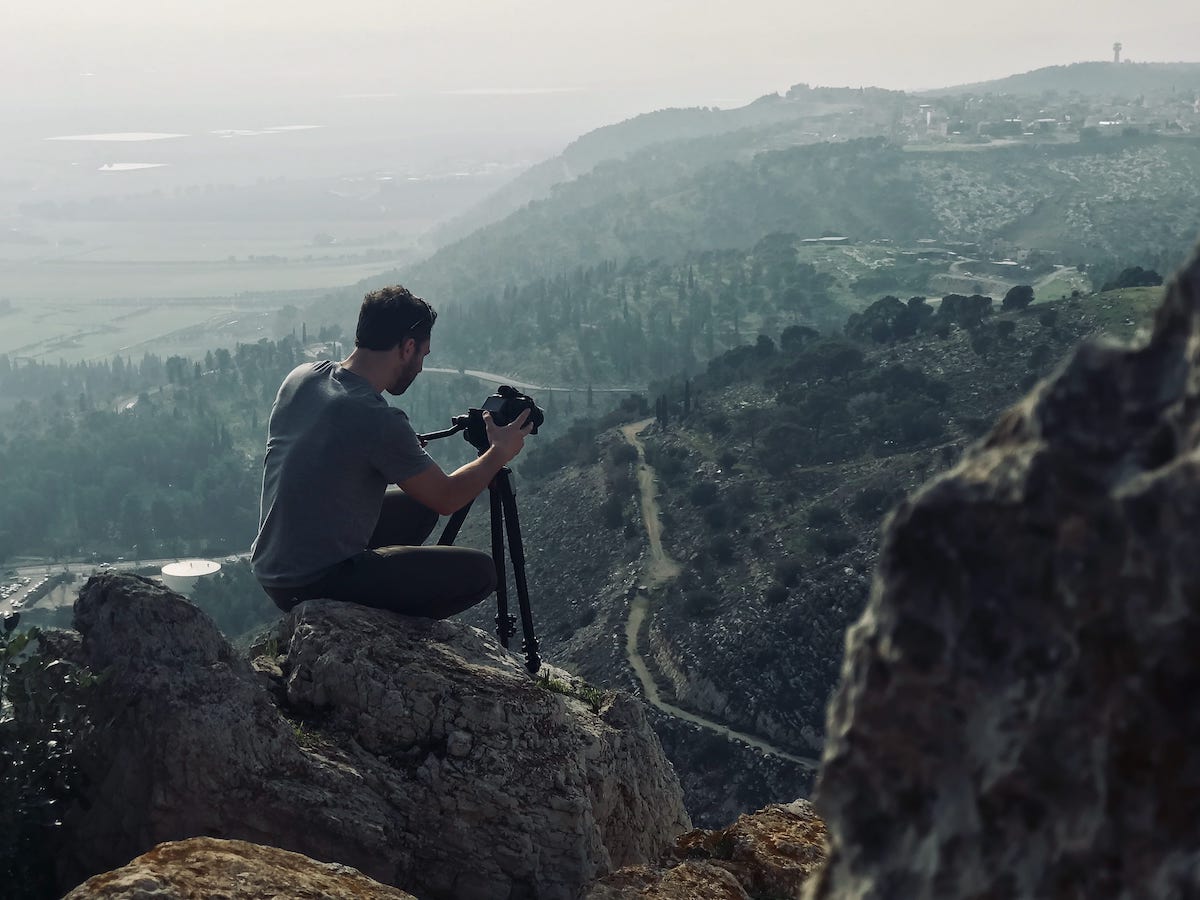 10. Adventure photography masterclass by Jimmy Chin
Jimmy Chin has had a very successful career shooting for National Geographic and even winning an Emmy for his work on 'Free Solo.'
Here you can learn about his different approaches to commercial work, editorial spreads, and passion projects. He also includes tips on gear and perspective.
Skill level: Intermediate to Advanced.
Price: Starting at $14 a month.
Core lessons:
Climbing Photoshoot.
Portraits and Natural light.
Capturing your passions.
The Principles of Narrative
And many more topics!
11. Landscape photography in depth by Daniel Jordan
Daniel Kordan is an incredible landscape photographer, and in this course, he tells you how he does what he does in a series of video lectures.
You can learn everything from scouting the perfect location to post-processing techniques.
Skill Level: Intermediate.
Price: Bundle for $129.
12. The business of photography by Chris Bukard
Chris Bukard is one of the most accomplished travels and adventure photographers out there, making this class a goldmine.
This course explains the business side of his success: how and when to grow your business, working with agents, diversifying your revenue, marketing techniques, and more.
Skill level: Advanced.
Price: $299 for the course.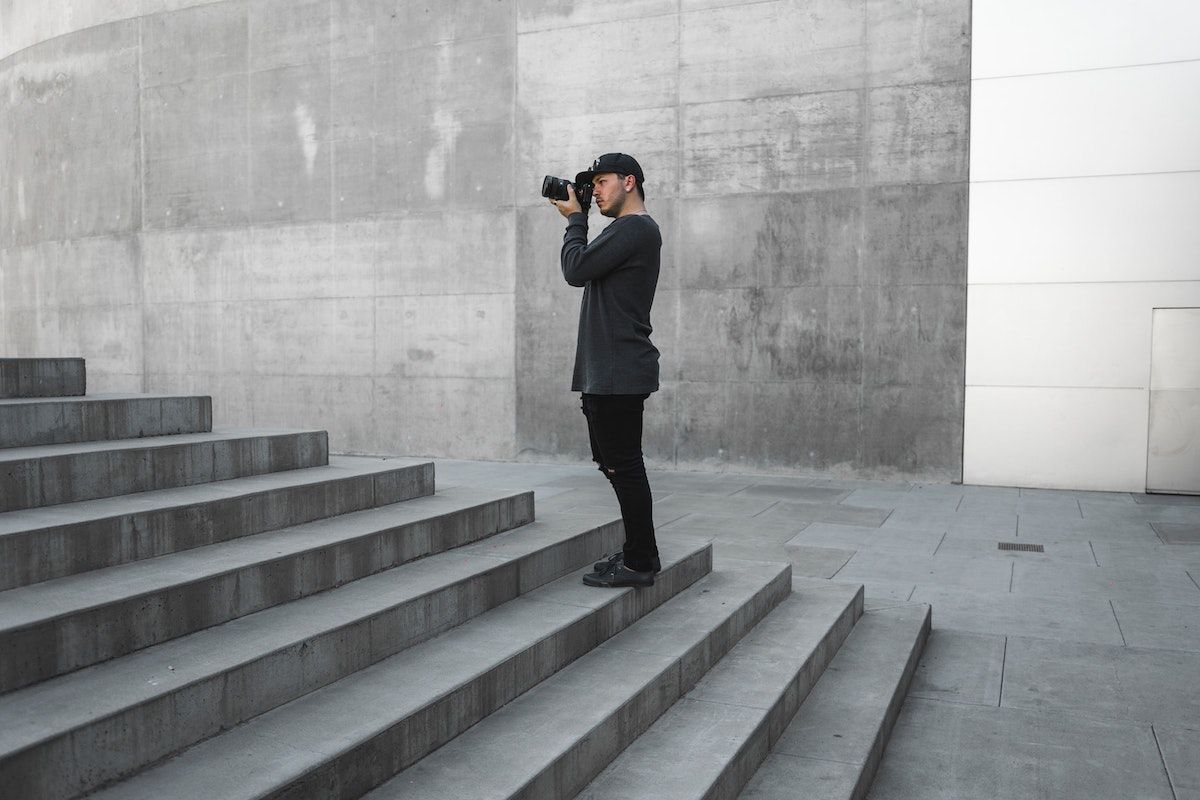 13. Mastering lightroom and photoshop by Andrew Kerns
Learning how to work Adobe Cloud applications is essential if you're serious about your photography.
This course teaches you how to master lightroom and photoshop as professionals do. Here you can learn things like manipulating luminance, contrast, color, curves, split-toning, re-touching tips, and more.
Skill level: Intermediate.
Price: $149 for the entire course.
14. The travel photography course by Laurence Noah
Do you want to learn how to capture beautiful images that tell a story with your camera? Or do you want to understand the technical side of photography as well as you possibly can?
These are some of the topics that are included in this comprehensive course. You'll certainly be kept busy with 10 weeks of content!
Skill Level: Beginners.
Price: $175 for lifetime access.
15. Creativelive
Creativelive is where to go if you're looking for professional results and thorough teaching. The topics and lessons you might find here are more theory-based, so work great if you really want to take a deep dive into photography.
You pay by lesson here, so you don't have a monthly subscription to worry about.
Some classes are free to take! They even include articles on specialized fields to aid your learning. It's easier this way to get the most out of your money and time.
Skill level: intermediate/ advanced.
Price: Some classes are free, and some you can pay for individually. You can also get a monthly subscription plan running from $12.42 to $39.
Core lessons:
Fundamentals.
Lighting.
Adobe Photoshop and Lightroom.
Portrait Photography.
Outdoor Photography.
Camera Guides.
Wedding Photography.
Videography.
Family and Lifestyle.
Food Photography.
Learn the photography fundamentals
Before you dive into these courses, it's important to learn the fundamentals first.
Check out our page on photography to get started.
What are the free online photography classes?
You can find some eye-opening free classes on photography from places like Udemy and FutureLearn.
What is the best course for photography?
Some of the best courses are taught by professionals. Check out The Business of Photography by Chris Bukard or Adventure Photography Masterclass by Jimmy Chin.
Do you need a license to be a photographer?
Not necessarily. If you are taking photographs recreationally, you don't need to: but you may need permission to photograph in certain areas. If you are setting up a photography business then do get a license.
Popular listings for rentals