Newborn Photography: 9 Tips to Take Stunning First Shots
It can be quite a task to have a first photo session of a newborn.
But the truth is it doesn't have to be this intimidating, even if you are only just starting.
In this guide, we will prepare you for your first baby photoshoot, breaking down all the basics and giving 9 practical tips to go about it.
But before we start, you might want to check out our Portrait photography guide for a bit more overview.
What is newborn photography?
Lots of new parents long for documenting all of the early days of their child's life. Indeed, those are the most heart-warming memories to look back on.
This is exactly what newborn photographers do - document the very first moments of a new life. Infant photography is about capturing the very beginning stages of a baby's life, with its parents, and in an aesthetically pleasing way.
When to take photos of newborns?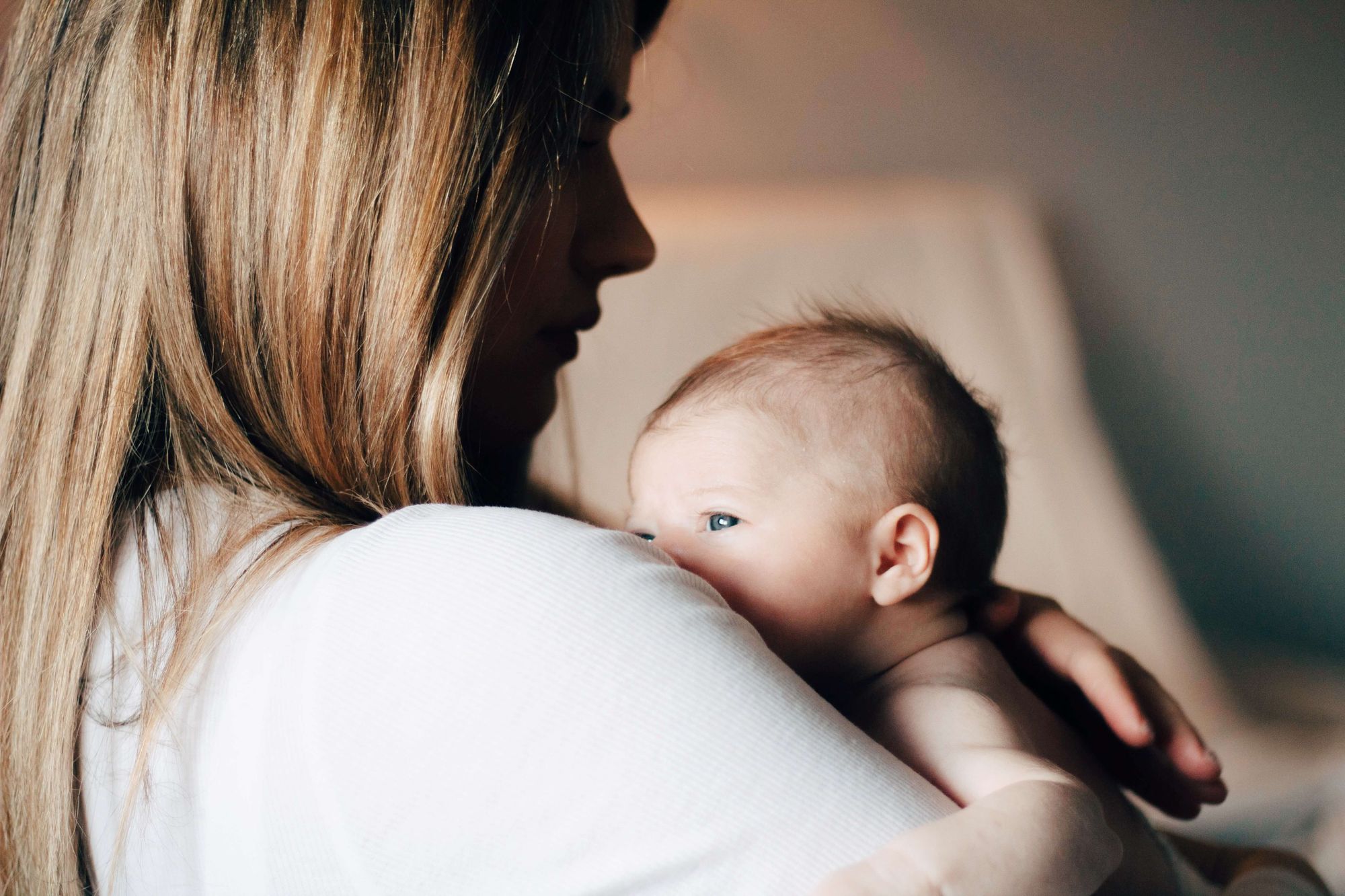 It's never too late to take the first-ever portrait! Yet some periods are more suitable than others.
And even though there is labor photography, depicting the absolute first breathes of a baby, newborn photography takes place a bit later and in a completely different setting.
The most common period is right tafter the first week.
7-14 days after birth
The second week after birth is best for the first photoshoot. Within the 7-14 days mark, the baby is still sleeping for a good majority of the time. This makes it much easier to capture sweet slumber moments.
Also, this is usually the time children have silky-smooth skin with no baby acne or chipping, so it's a great time.
They are also very light and easy to pose in their sleep. However, also quite fragile.
Essential camera equipment for newborn photography
In the world of endless options of equipment, a lot depends on the situation and your personal preference.
But here are 3 essentials for your first infant photography session.
1. A DSLR camera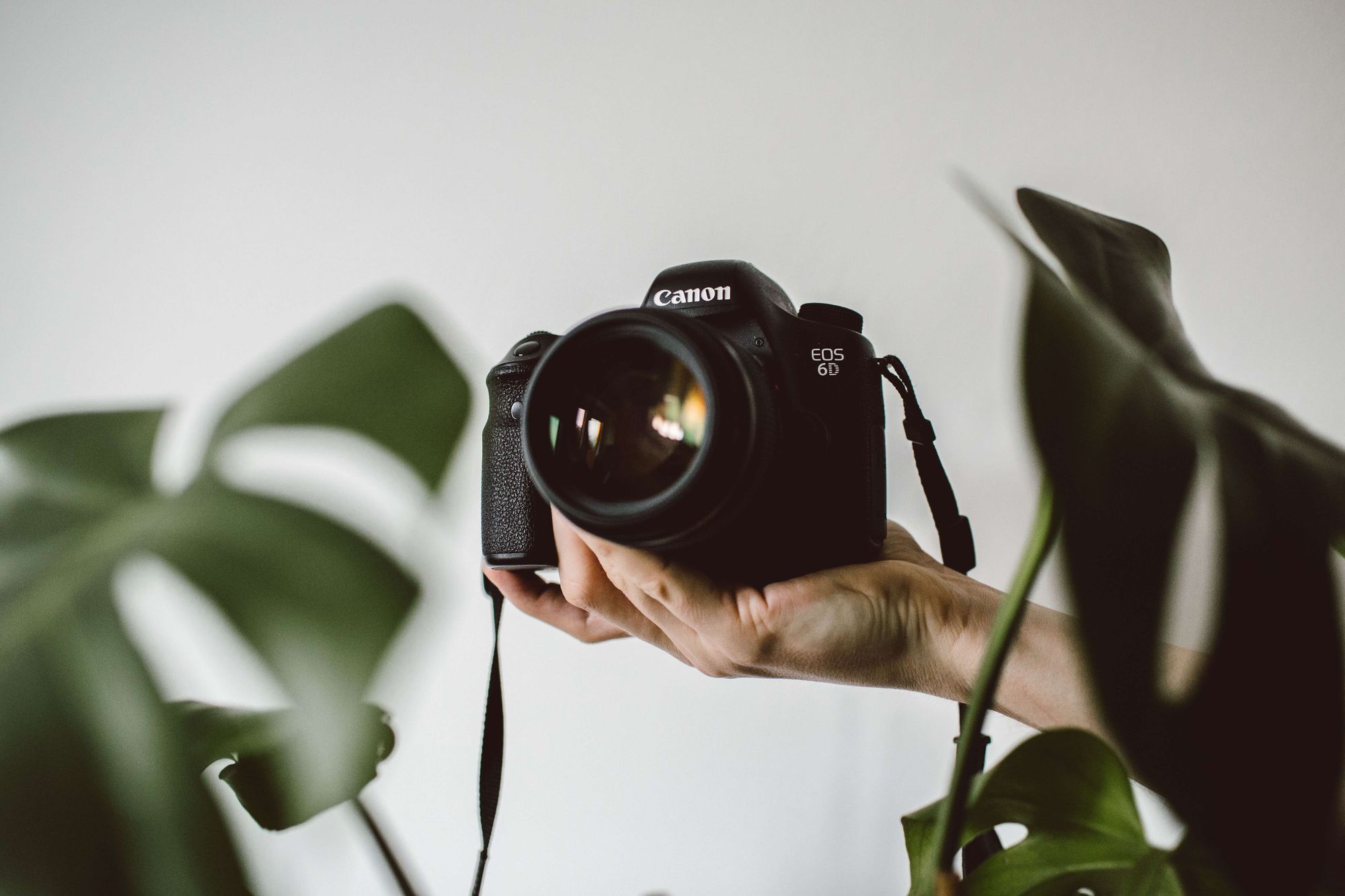 Generally, you can't go wrong with a good DSLR - it's fast, flexible in settings, and gives you a high-quality outcome.
Opt for something with high ISO with little noise, since natural light indoors could be limited.
Don't have one? Check out our List of best cameras to choose in 2023.
2. A prime lens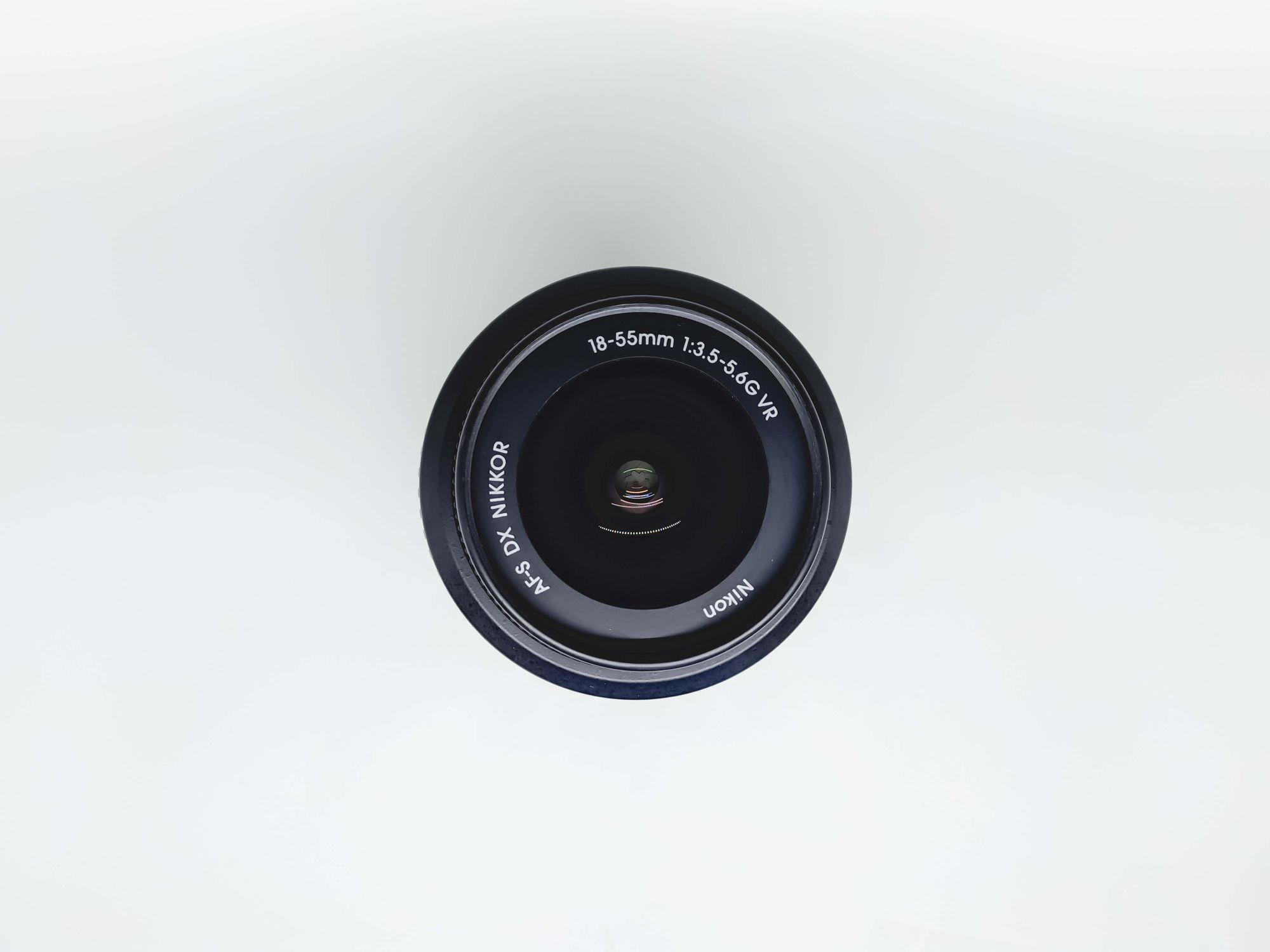 The best tip for any portrait photography is going for a prime lens. Even though you might be tempted to take a zoom lens with you due to its versatility, a prime lens is still better for several reasons.
Those include better use of available light, which gives a more crispy detailed portrait, and better room for maneuver in your composition.
Oh, and a delicious bokeh, of course! So that all of the focus is on the baby in the frame.
3. Reflectors
Since indoor light is often limited, you need as much control of it as possible. Reflectors come in very handy to redirect window lights onto the baby.
They also help make the portrait much softer by reducing shadows on the subject.
If you feel a little taken back by photo equipment and a bit of technical lingo, check out our Photography 101 to get your feet on the ground.
9 Tips for shooting a newborn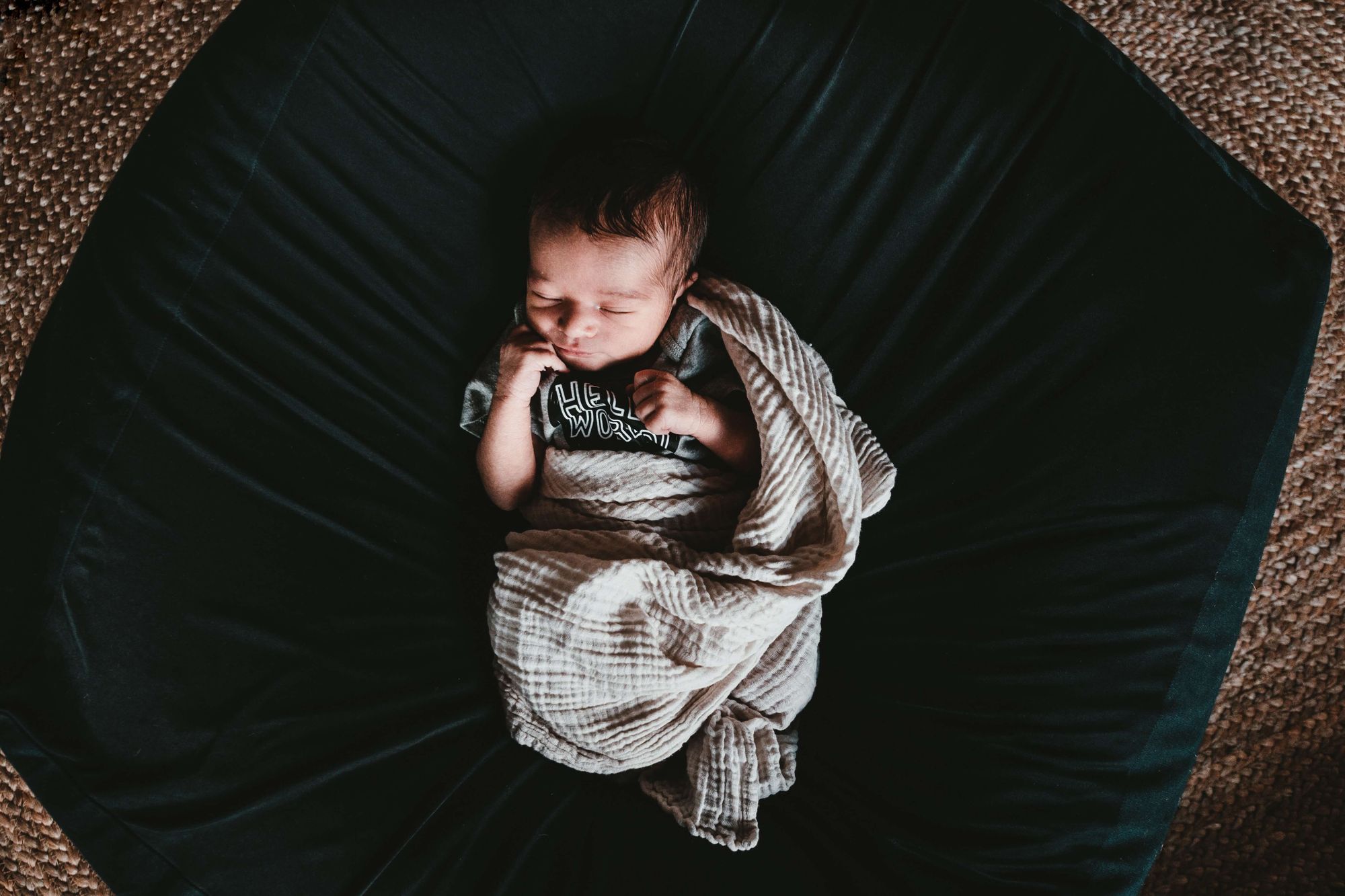 1. Always think safety first
A no-brainer for experienced parents, but when you are a photographer just starting on such photo sessions, it is crucial to keep safety in mind at all costs.
Actually, babies so young can't hold their head - myth busted! So all those pretty photos of newborns resting their head in the air or on their arms is just skillful editing.
Bottom line: Whatever pose, location, or props you are using, put the safety of your precious subjects first.
2. Create a baby-friendly environment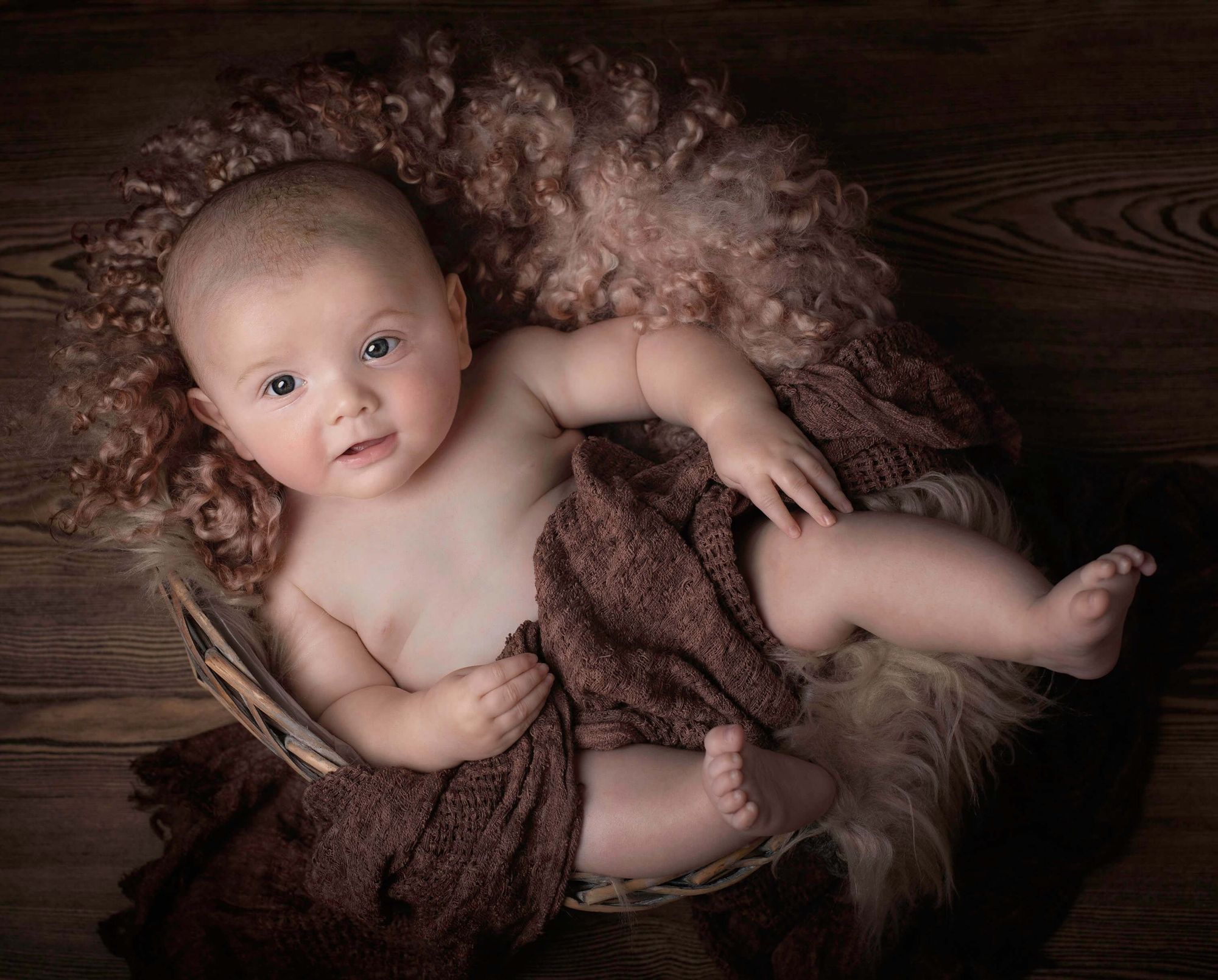 Preparation is key here. Make sure to plan out all of the locations and logistics around it, all of the outfit changes, and the potential poses. The smoother and calmer the process is, the less stress is on the baby.
Sometimes creating a baby-friendly environment would mean using a heater when shooting the newborn bare, playing lullabies, having pacifiers around, or even taking breaks.
Whatever it takes, the goal is a photo with a delighted child in it.
3. Bring props and accessories for unique textures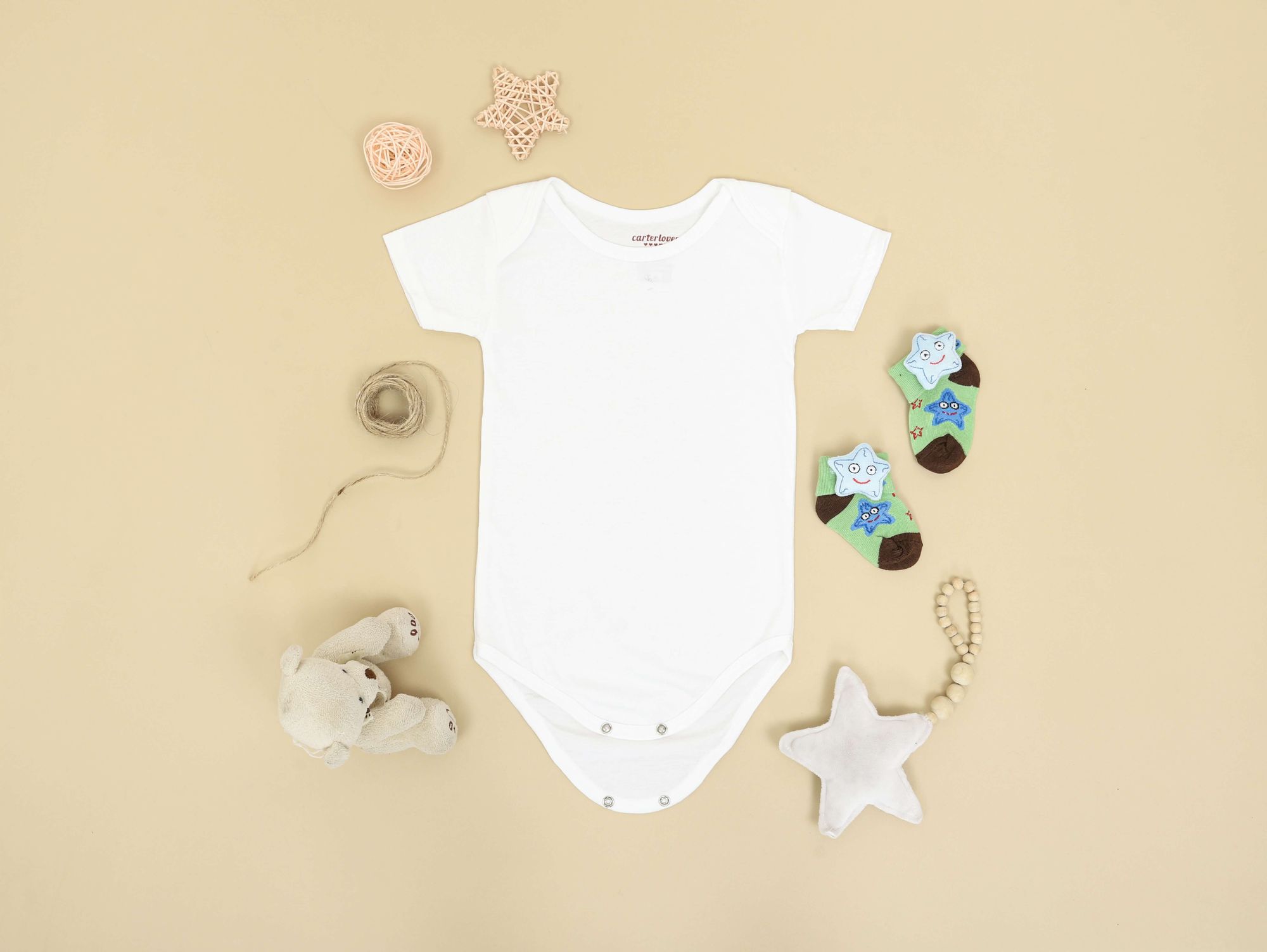 With infant photography, children are, obviously, the centerpiece. However, minor enhancements with accessories like colorful clothes and little hats, shoes, and unique headbands can make the photo stand out.
The same goes for different props such as toys, baby lights, unique pillows, and blankets. All the extra items in the frame can add extra depth and create a pleasant visual effect.
4. Try a bean bag for posing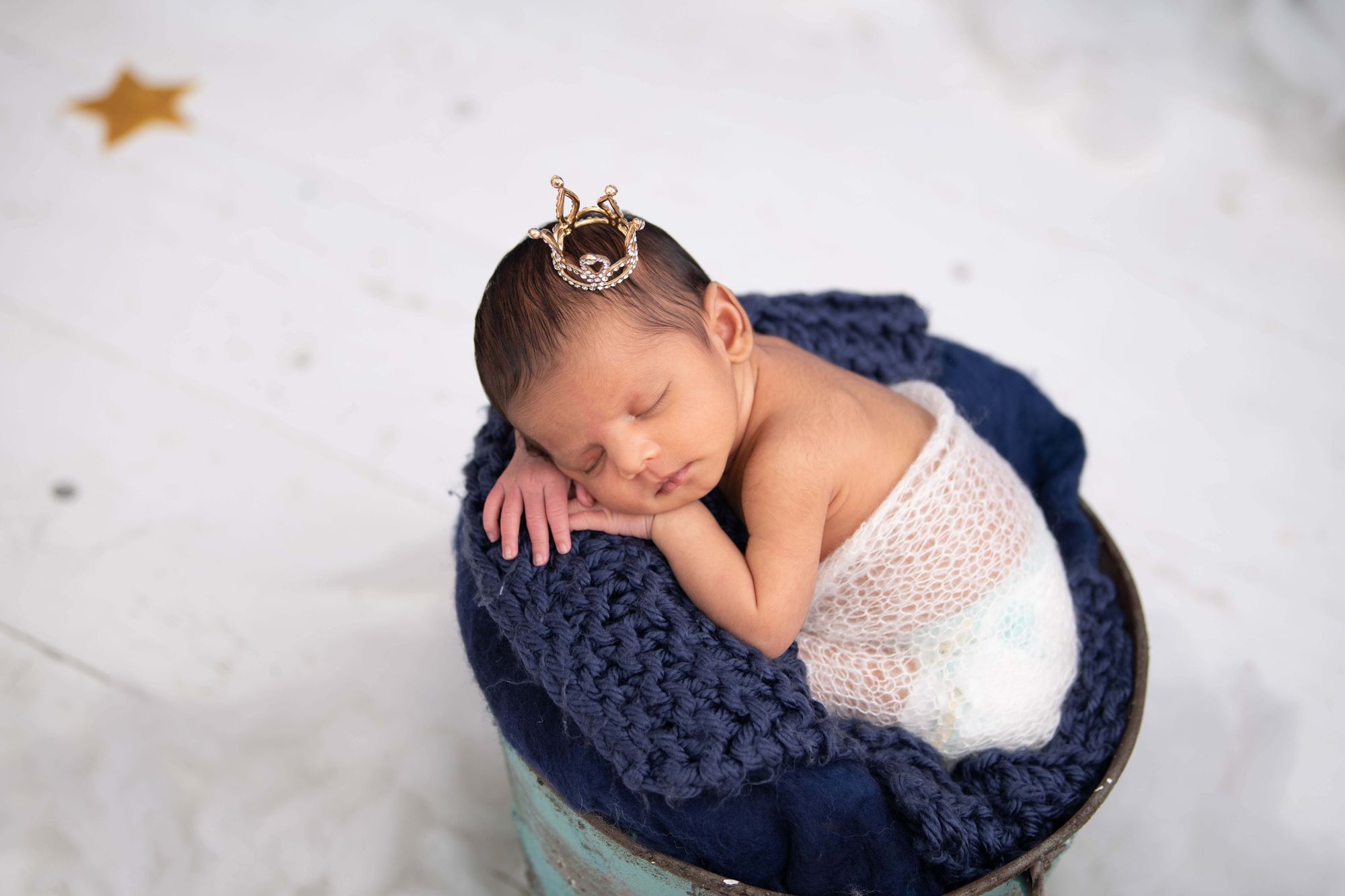 Posing such a fragile being can be a real challenge since most usual poses newborns simply can't perform.
One of the most creative and aesthetic posing techniques could be using a bean bag, which is a big pillow that shapes around the baby.
A bean bag is always a win, as it is very versatile in use. It makes laying the tiny models on their backs or stomachs very easy.
5. Experiment with various compositions
You already know the drill - safety, and comfort of the baby first. So you are left with a more static portrait model than usual.
This means you should get creative with composition. Try playing around with angles and zooming in on some parts of the body - the parents will most definitely like to see it all!
Always try to make the most use of each pose/location/prop.
6. Use natural lighting when possible and turn off camera flash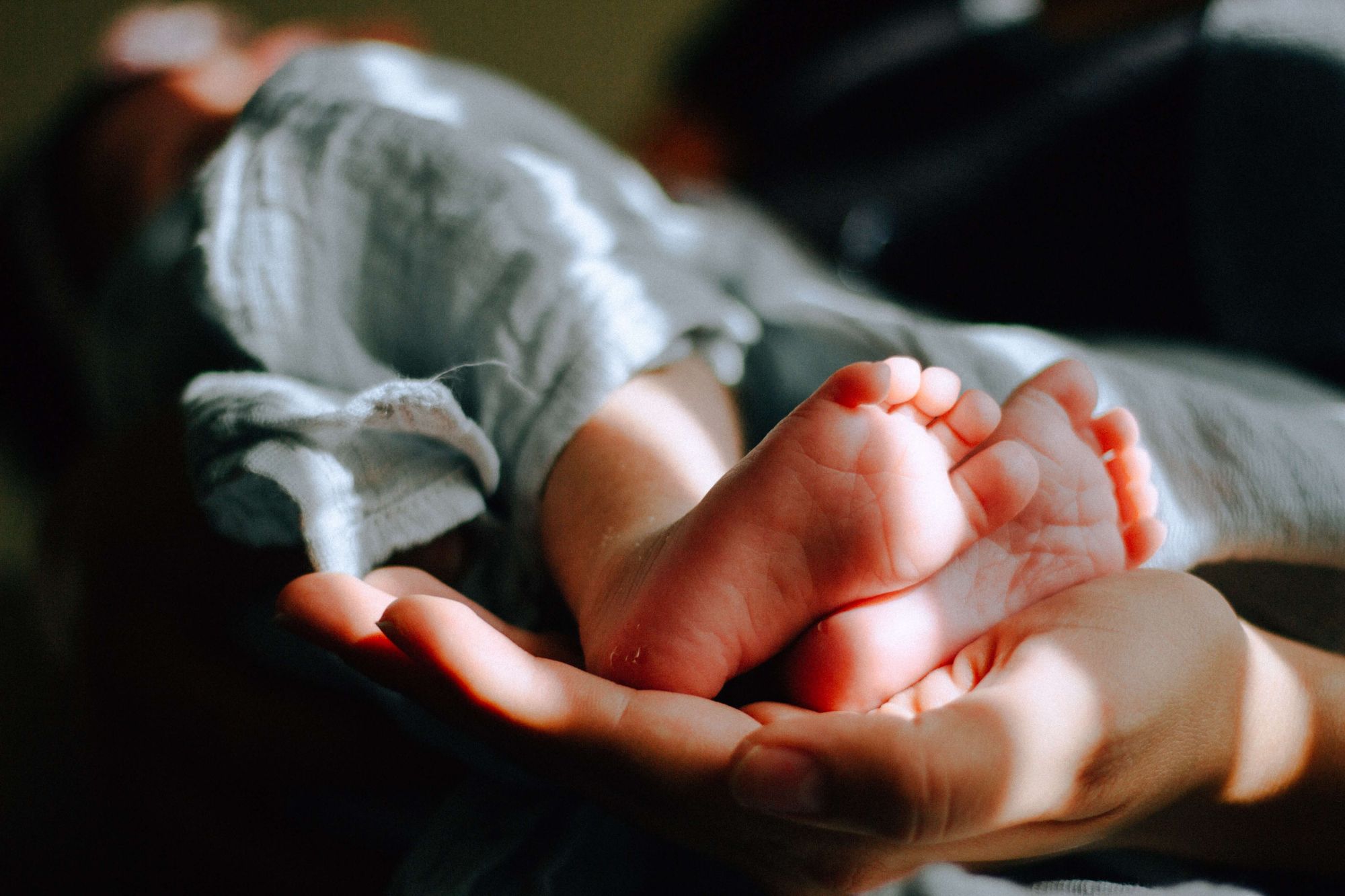 Window light has already appeared several times, and that's because small children are sensitive to anything artificial.
Often grow-ups freak out from studio lights and aggressive camera flashes. So any flickering lights are a no-go around week-year-olds.
In an ideal world, every parents' home you come to is located in sunny California and has glass walls to let all that light shine through.
But often the windows are not quite enough, and the inside lights are far from photo-friendly. In this case, rely on your camera settings and perhaps give some smaller softboxes a try.
7. Involve the parents in the process and the photo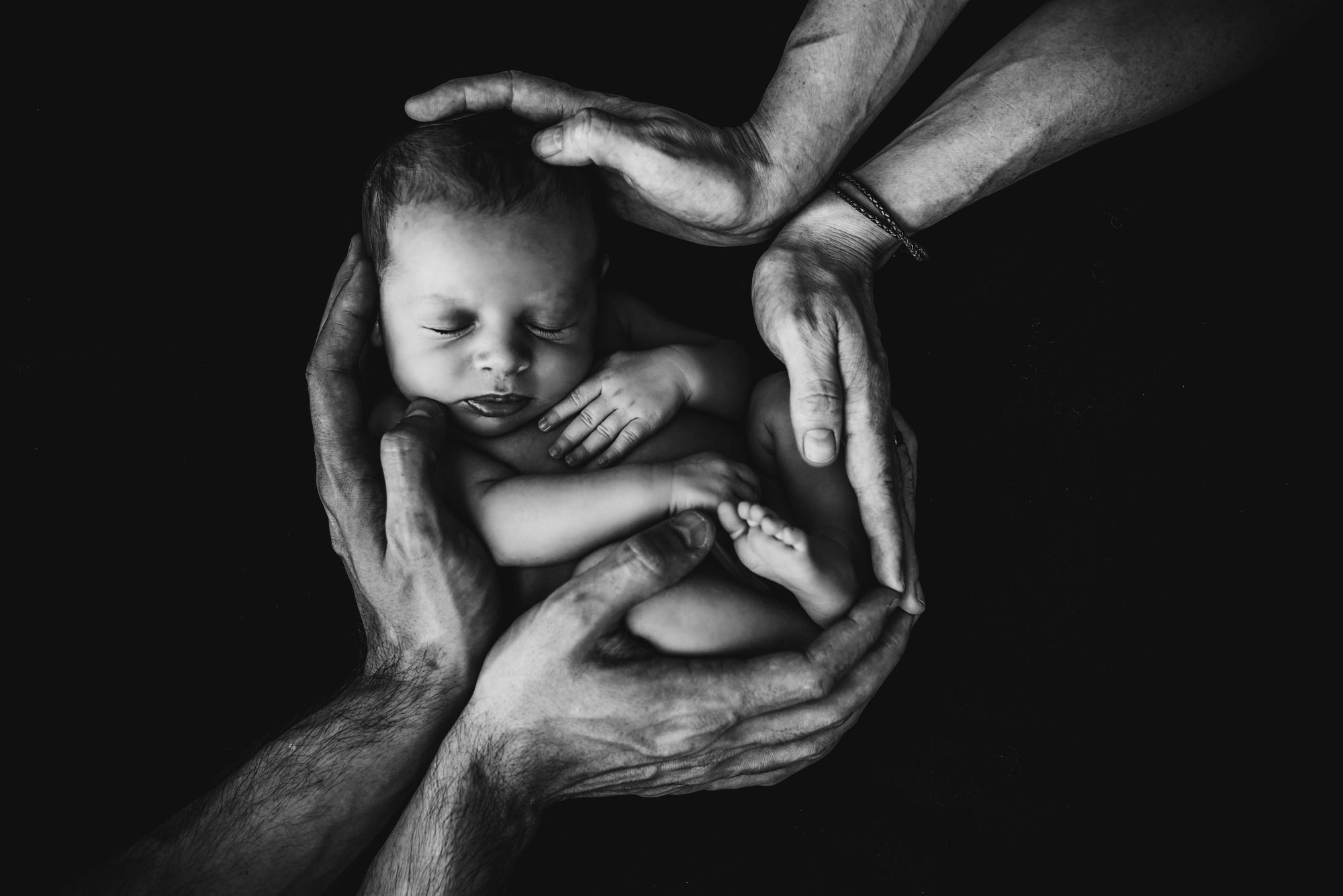 Why not have the newborn in its natural habitat - parents' arms? Having such an intimate memory will be very special to look back on.
This gives a great variety of poses to be creative with, whether it's holding the child close to the chest, only in palms, or while being seated. Often photos with both parents work great too. Get into a dialogue with mom and dad about poses - they might even know better than you!
It could also be a great idea at a stage where you would otherwise need a calming-down break.
Just make sure to be gentle with all the moms. They would still be in an active recovery stage and might have a few specific preferences for their portrait features.
On the topic of families, if you're interested in Wedding Photography, we also have a guide for you.
8. Practice various wrapping techniques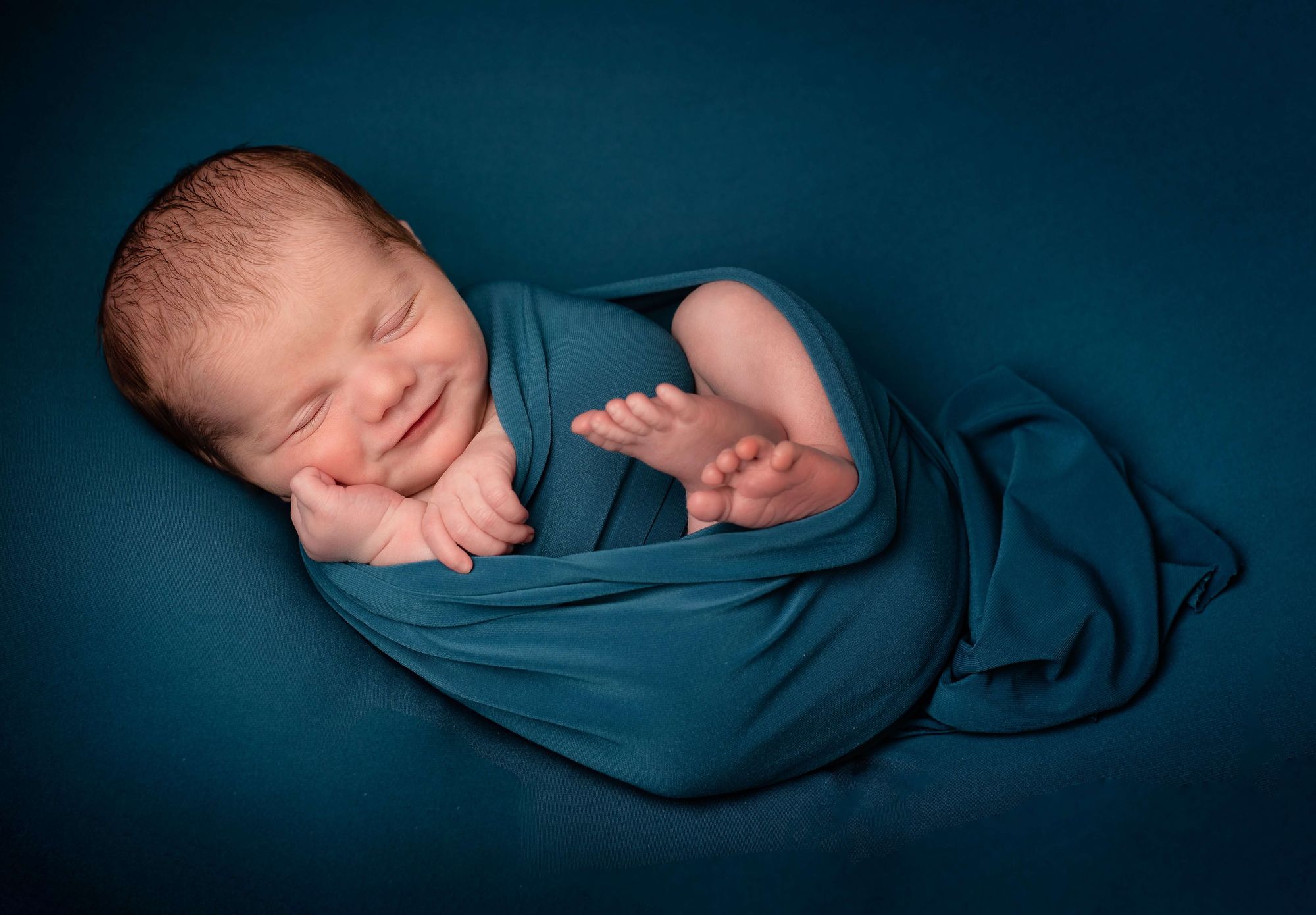 Along with a bean bag, another common item you could usually find in households with kids is wrapping cloths. Those can work wonders for your composition.
One way is to try out several wrapping techniques for an aesthetically pleasing cocoon effect. Practicing on small pillows should work.
Another way is to experiment with cloths that wrap around the mother's chest. This can be a great way of moving the kiddo closer to the window light.
9. Use techniques from portrait photography
Capturing infant photos still belongs to the art of portraits. This means most lighting techniques, angles, camera settings on shooting day, and colorwork on editing are very similar.
The goal of newborn photography is to capture the delicate state of the baby and its intricate and fragile nature. And using portrait techniques in the process will help a lot with it.
Explore portrait photography
Starting with the youngest of models, you can progress with taking great portraits of all kinds of ages.
To get more hands-on tips and tricks, visit our Portrait Photography Guide. This will help you kickstart newborn photography and develop a richer skill set.
FAQ
How to do newborn photography?
With newborn portraits, try to plan everything to avoid the hassle while the baby is asleep. Always prioritize safety and comfort for the model. Try to use natural light and a few unique props.
How much is newborn photography?
A professional newborn photo session would usually cost you 500$-1000$, depending on how experienced the photographer is.
How to wrap a newborn for photography?
There are several styles of wrapping a newborn: in layers, in a cocoon, on the mother's chest or just laying in in the blanket.
Popular listings for rentals