The 26 Greatest Nature Photographers to Get Inspired From
Rent film gear from local filmmakers.
Rent film gear from local filmmakers.
With nature photography, there's so much room for exploration and experiments!

Whether you're into still mountain landscapes, breathtaking temple views, or captivating animal closeups, there are sure many artists out there to get inspired from.

Read on to discover the list of the top 26 nature photographers around the world! Elevate your nature shots and get new creative ideas from the pros.
New to photography and want to start from the beginning? Head over to our complete guide on the basics of photography.

1. Chris Burkard
Chris Burkard is a photographer and filmmaker doing astonishing mountain and landscape shots. He also captures lifestyle, surf, outdoor, and travel pictures.

His special ingredient in photography is natural light, which Chris plays with to create untamed, powerful landscape photos and inspire people to explore for themselves.
Apart from his photography career, Chris also has several feature movies and books been released, with his films being twice selected for the Tribeca Film Festival.
Check his outdoor shots on Instagram: https://www.instagram.com/chrisburkard/?hl=en
2. Alex Strohl
Experiential, authentic, motivational - that's how Alex Strohl describes his photography style.
A French photographer and author, Alex is best known for his landscape and outdoor shots. He draws inspiration from the wildest alpine environments and has a unique eye for subtle authentic moments.

Alex is also into teaching and sharing his experience with fellow creators - he does immersive online photography workshops where he and his team gather world-class creators to share actionable knowledge.
Get your daily dose of wild landscape photos on his Instagram: https://www.instagram.com/alexstrohl/?hl=en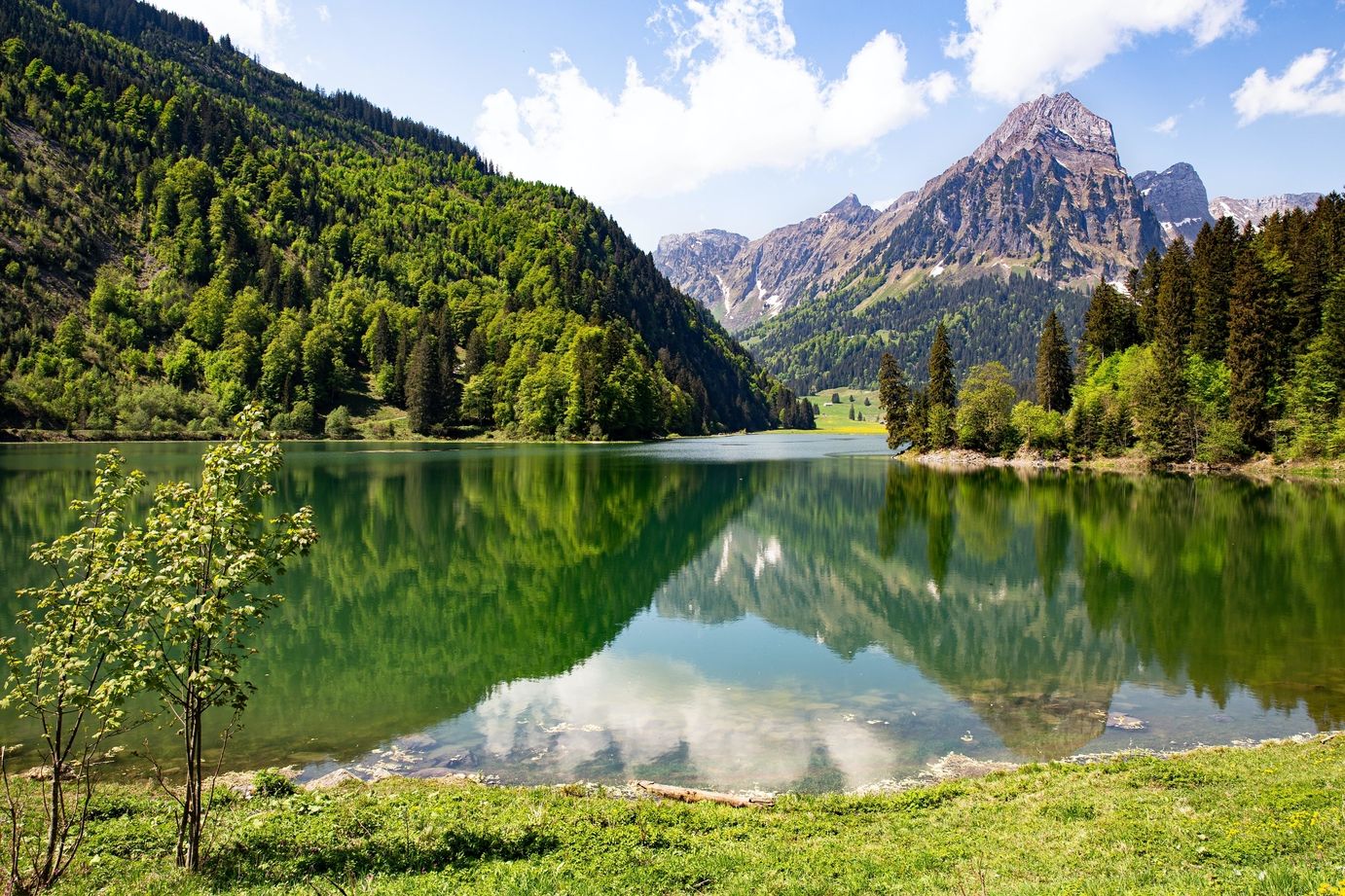 3. Max Rive
Max is a landscape photographer from the Netherlands who does absolutely magical Avatar-like shots with a signature dreamy look.
Max enjoys hiking to unknown places in an attempt to capture and reveal the hidden beauty of our planet. His photos stand out because of their dramatic and creative style, with lots of depth and colors.
Instagram: https://www.instagram.com/maxrivephotography/
4. Brian Skerry
Brian Skerry is a photographer and photojournalist who specializes in shooting marine life and underwater environments.
The astounding fact about Brian: he has spent more than 10,000 hours underwater exploring the world's oceans with a camera. Can you imagine that?
A NatGeo photographer since 1998, Brian frequently lectures on ocean exploration, storytelling, and conservation. He has presented at venues such as The United Nations General Assembly, The World Economic Forum, TED Talks, and many more - quite an impressive list of public speaking occasions he has!
Discover the colorful pics of the underwater life on his Instagram: https://www.instagram.com/brianskerry/

5. Daniel Ernst
Daniel is a self-taught photographer and filmmaker based in Germany. His passion for photography has led him to many remote places around the world - he is especially drawn to the Nordic regions.
Inspired by nature, his works mainly focus on the outdoors, adventure and lifestyle. Daniel claims to never use filters or a tripod: he prefers to shoot handheld and often wide-open apertures to get a dreamy look.
Instagram; https://www.instagram.com/daniel_ernst/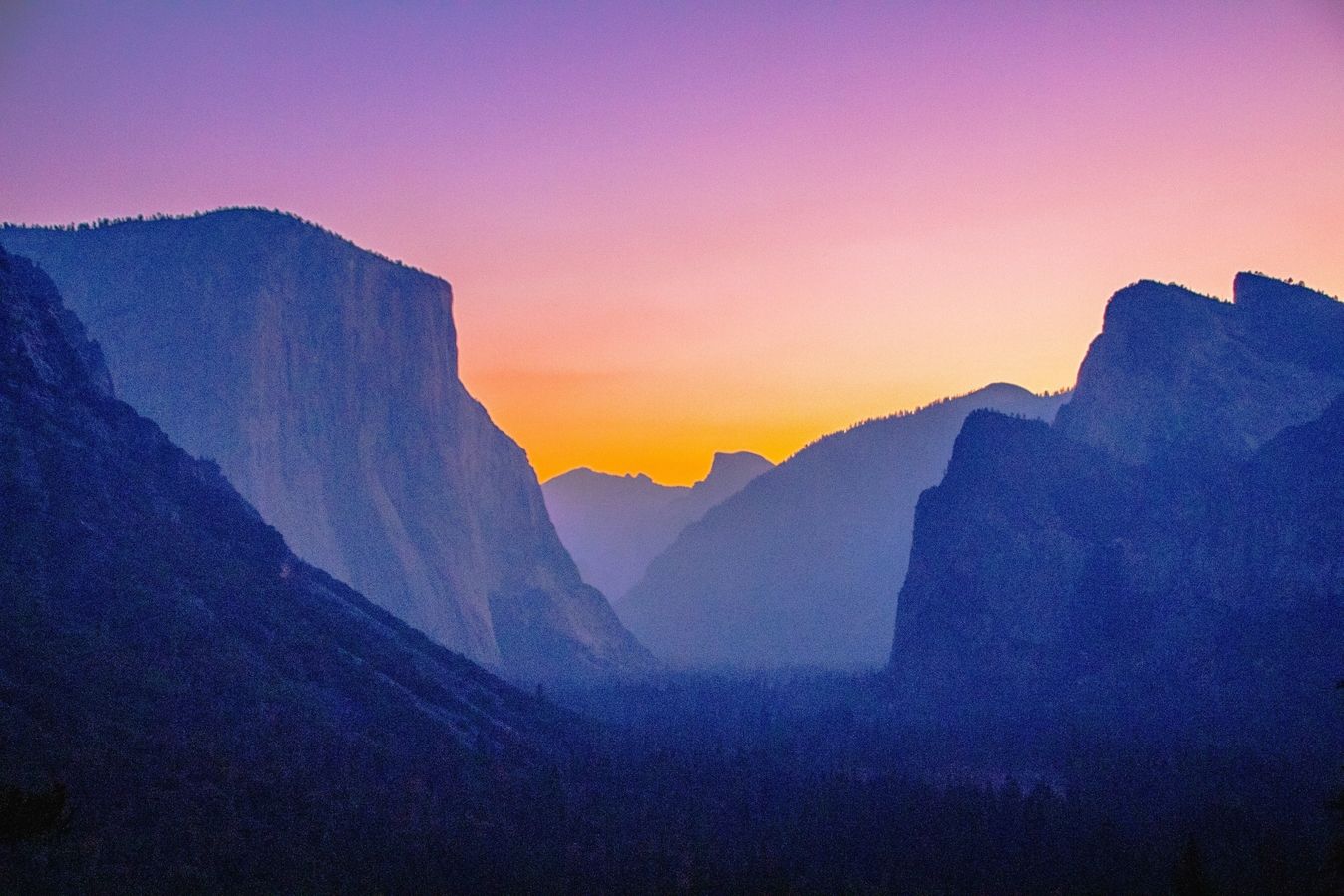 6. Simone Bramante
Simone is an Italian photographer and creative director based in Bologna.

In his art, he intertwines the human form with impressive natural landscapes - his works are made all the more powerful by subtle positioning, balance, and vivid colors.
When shooting outdoor, Simone tries to interact with the natural elements through his photography vision, which makes his compositions boast saturated colors and intense expressions of feelings.
Simone started taking photos with an old-fashioned Canon 300 film camera 15 years ago - now the photographer enjoys almost a million following on Instagram.
Check it for yourself here: https://www.instagram.com/brahmino/

7. Daniel Kordan
Born and raised in Russia, Daniel was surrounded by beautiful nature from an early age.

His teenage and college years much influenced his development as a photographer - from art school in his adolescent years to a hiking club at college, all this made Daniel into the photographer that he is today.
Ayvazovsky, Monet, Rembrandt, and Caravaggio play a big role in how he sees the world and created his pics, Daniel says.

His style of photography can be called a "3D Landscape" - he tries to merge all the details around to draw the viewer's attention into the frame and to keep them immersed in the image.
Low contrast with a high amount of detail is the two distinguishing features of his shots.
Instagram: https://www.instagram.com/danielkordan/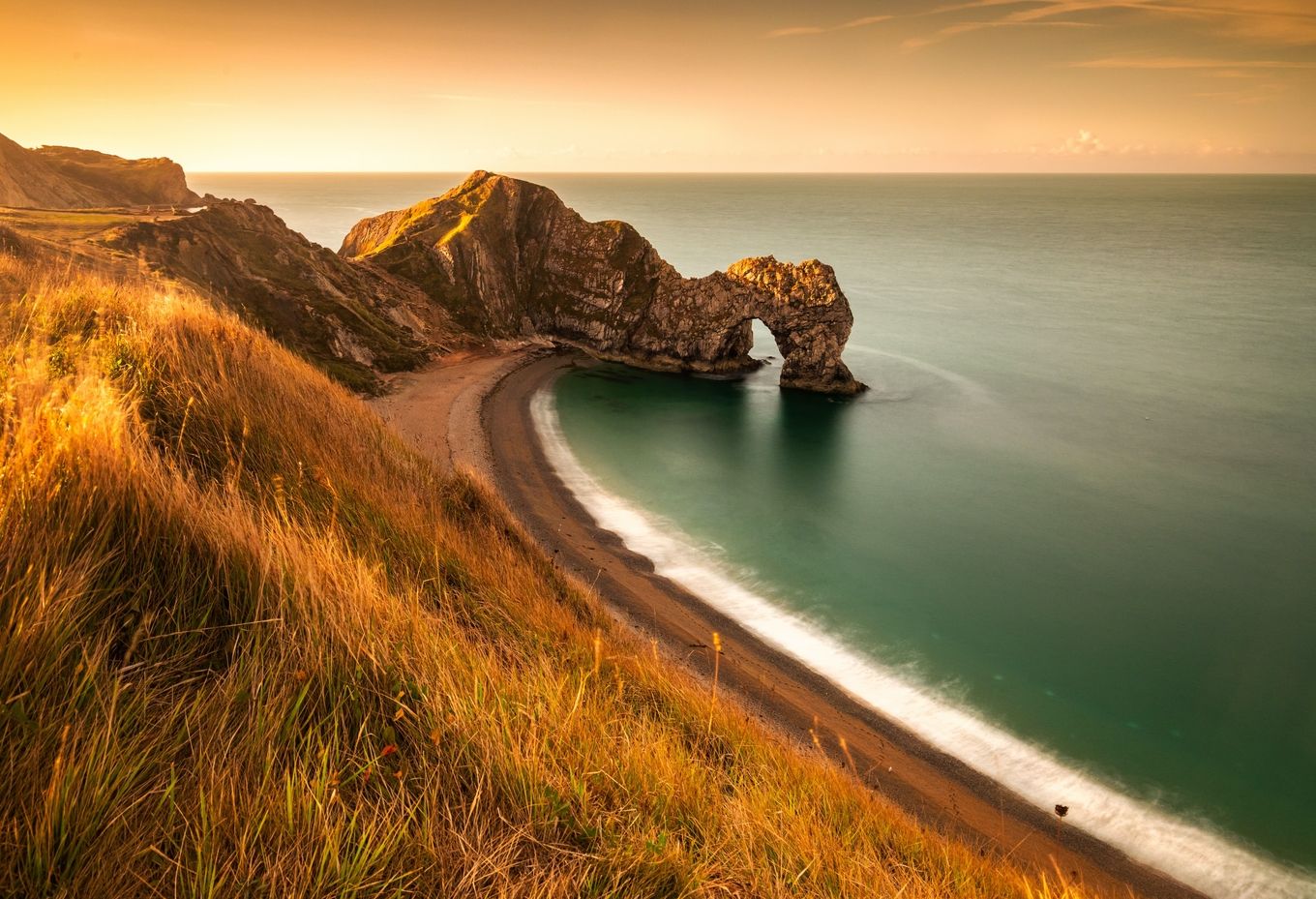 8. Shaaz Jung
Shaaz Jung is a wildlife photographer but he also has another occupation - a "cat tracker", as he calls himself.

Shaaz spent most of his childhood in Indian forests, and this has led to his decision to dedicate his life to studying and photographing wildlife and leopards in particular.
His creative vision when capturing big cats has gathered over half a million followers collectively on his social media platforms.
Shaaz has a side hustle apart from photography - he helped establish an eco-friendly wildlife camp in South India and East Africa.
Instagram: https://www.instagram.com/shaazjung/
9. Albert Drosa
Albert is a Dutch landscape and outdoor photographer who enjoys creating strong, vibrant, and sometimes fairytale-like images.
He is an official Sony Ambassador of Imaging and is also into transferring his knowledge and skills by teaching and writing about photography.
Discover his creative Instagram: https://www.instagram.com/albertdrosphotography/

10. Josh Packer
From temples to landscapes to wildlife, Josh shoots pretty much everything in the outdoors that grasps his attention. He is a self-taught photographer based in Idaho.
In his photography, Josh gives preference to vibrant colors and good lighting. He is one of those creatives who aren't lazy to wake up crazy early in the morning or drive several hours to capture THE pic. What can we say - huge respect to Josh!
Check out his photographs on Instagram: https://www.instagram.com/packtography/
11. Marco Grassi
Are you surprised how many photographers didn't have relevant art or photography education but nevertheless had huge success?
Marco Grassi is yet another self-taught landscape photographer on our list. He was raised in the Italian Alps, and the sights of breathtaking mountains and Alpine nature greatly influences his photographic vision.
His pictures mainly focused on nature evoke a sense of mightiness and highlight the power behind everything that surrounds the viewer, from giant mountains to vast desert areas.

Marco captures nature's raw power and ruggedness while knowing how to get the light play by his side.
Get inspired on Marco's Instagram: https://www.instagram.com/marcograssiphotography/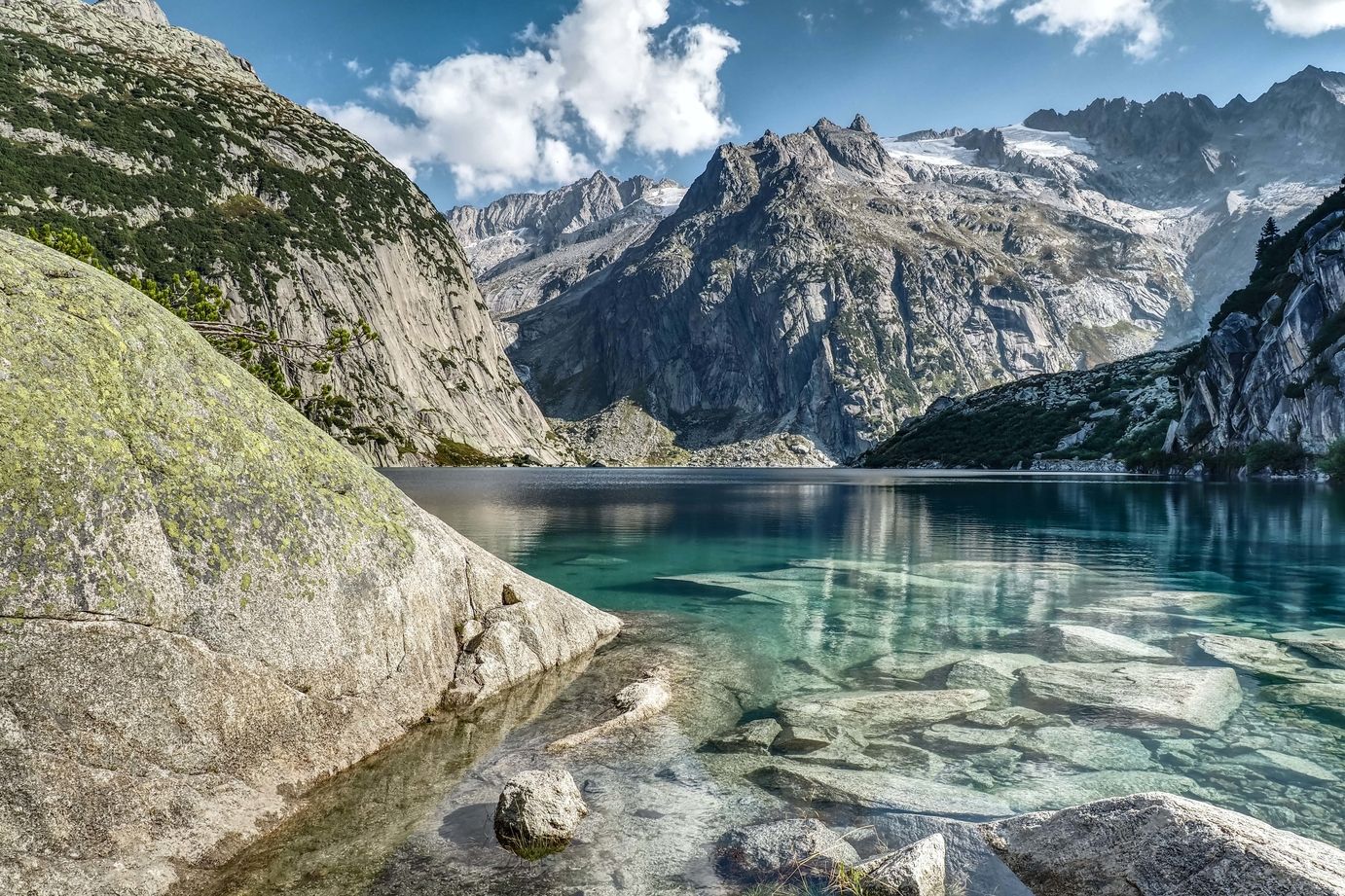 12. Joseph Rossbach
Joseph is a nature and landscape photographer who loves showcasing showcase wild and unique natural locations.

He uses his creative vision to capture those landscapes through high-quality and evocative images that inspire awe in the viewer.
With his photography, Joseph tries to inspire respect for the natural world, and ultimately a greater appreciation of wilderness and wilderness preservation.
Instagram: https://www.instagram.com/josephrossbachphotography/

13. Ansel Adams
Ansel Adams was one of the legendary landscape photographers and environmentalists from the U.S. He was known for his black-and-white images of the American West.
Adams helped establish the Group f/64, an association of photographers advocating for pure photography: it favored sharp focus and the use of the full tonal range of a photograph.
Adams has been a visionary in his efforts to preserve this country's wild and scenic areas, both on film and on Earth. Drawn to the beauty of nature's monuments, he is regarded by environmentalists as a monument himself, and by photographers as a national institution.
Check out Ansel Adams' works and his gallery in Yosemite: https://www.anseladams.com/

14. Perri Schelat
Perri Schelat specializes in shooting landscapes, nature, and fine art. She has a decade of experience behind her in photographing around the USA, Canada, and Iceland.
To Perri, the enormity and scale of the grand landscape are very addicting, and it pushes her to discover more spots and excel in the art of photography.

She is not your regular artist attracted to the beauty of landscapes - in her photographs, Perri depicts every struggle, passion, and effort she made throughout her life.
Learn more about Perri's art and her soul on Instagram: https://www.instagram.com/perrikschelatphotography/
15. Chris Henry
Chris is a nature photographer who sticks to the ongoing theme of adventure, supported by a beautifully moody and matte-finished editing style.
He is a full-time traveling photographer (everyone's dream job, right?), capturing some of the most diverse and unique landscapes around the world.
Chris also specializes in commercial photography for brands. He worked with Jeep, Lexus, Hyosung, and more - for all the results are incredibly cinematic and rich in contrast images
Instagram: https://www.instagram.com/chrishenry/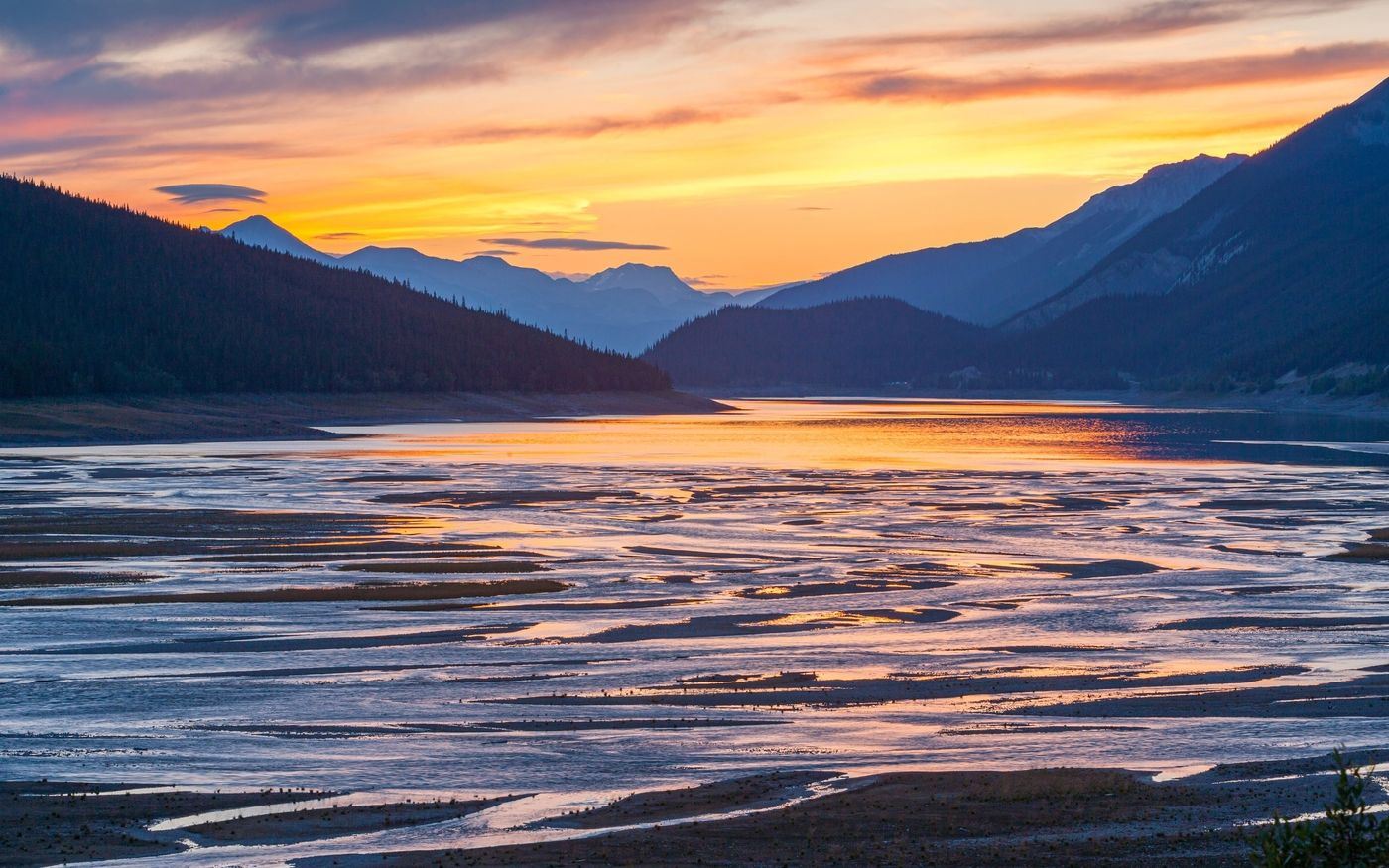 16. Erin Babnik
A historian, a photographer, an archaeologist, a researcher - name something Erin Babnik hasn't tried in her career!
Erin's dedication to photography evolved out of her years working as an art historian, photographing at archaeological sites and in museums for the purposes of teaching and research.
Before that, she had experimented with photography creatively in art school, working with both film and early digital cameras in graphic design projects.
Now Erin travels worldwide to teach photography workshops and to give talks about her work and about the genre of landscape and wilderness photography, in which she specializes.
Instagram: https://www.instagram.com/erinbabnik/

17. Tapan Sheth
Tapan is a nature & wildlife photographer and artist from India. He is well known for his photographs of Asiatic Lions in Gir National Park.
His photography traces each inch of the wildlife and tends to reveal the hidden mysteries of the jungle world. Many of the photos captured by Tapan were featured in renowned magazines like National Geographic.
"Don't run behind costly gears. learn everything about animals, study them. Work hard to get shots," - advises Tapan. We agree: the gear obviously matters, but sometimes you'll need something more than that!
Instagram: https://www.instagram.com/tapansheth/?utm_source=ig_embed
18. Richard Wong
Richard Wong likes to connect emotions of his past to his photography: most of his favorite work seeks to relive specific memories and feelings from his youth. He specializes in landscape, nature, and travel photography.
Unlike most nature photographers who scour the planet for the most remote locations possible, Richard chooses to focus on the California Coast, Yosemite, and Canada. These are the places where the majority of his life's best memories are from.
Dive into Richard's art with a pinch of sentimentality on Instagram: https://www.instagram.com/richardwongphotography/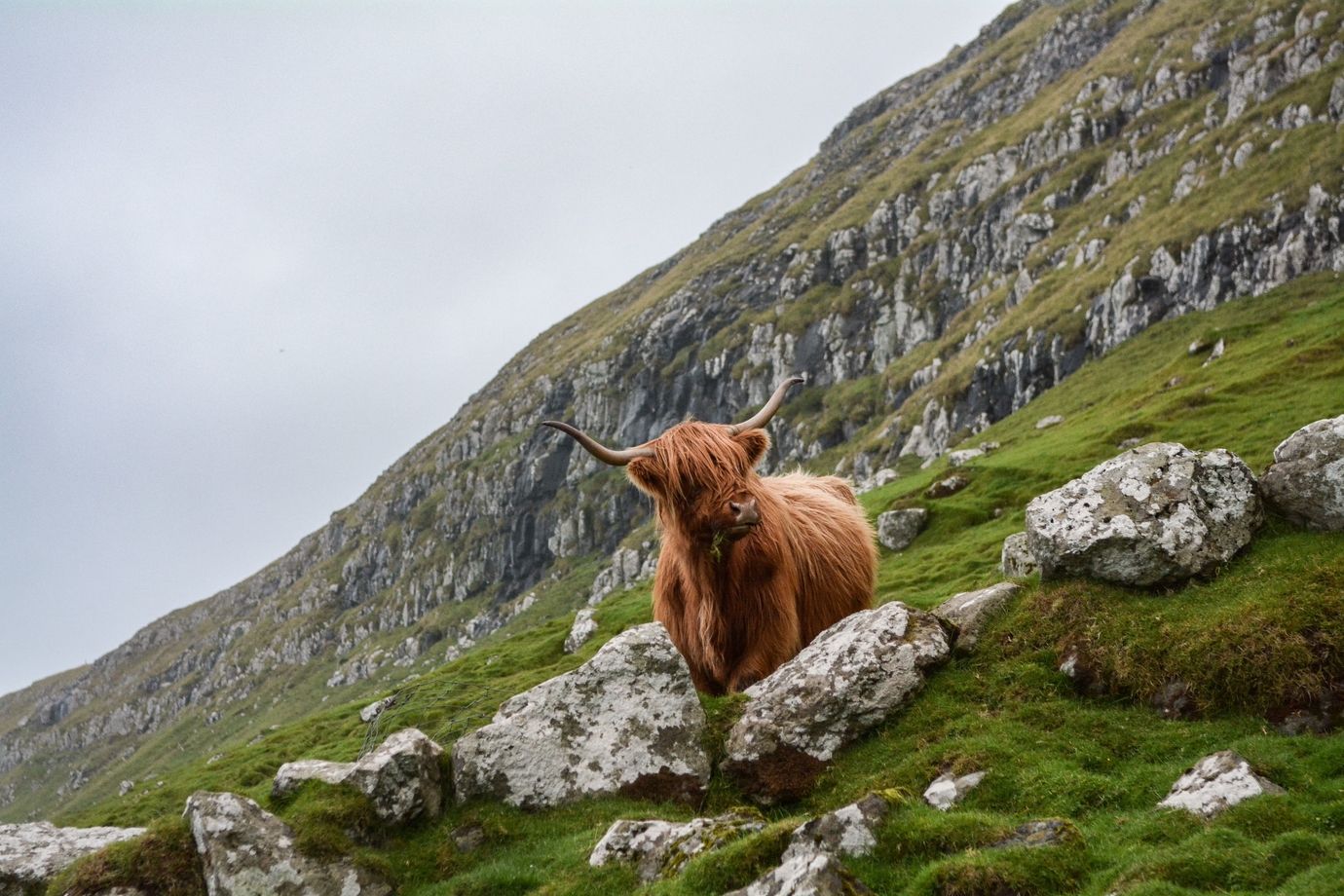 19. Jamie Justus Out
Jamie Out is probably one of the most popular landscape photographers out there on Instagram. Originally from Vancouver, British Columbia, Jamie travels a lot to shoot his vibrant pics of Canadian nature and beyond.
Exploring harder-to-reach places is one of Jamie's favorite photography go-to's. He likes to focus on telling stories and capturing the spirit of the adventure in the landscapes.
Commercial photography is also part of what Jamie does - he has worked with Canon, Canada Goose, Visa, Samsung, Toyota, Huawei, Skillshare, and most recently was featured on the cover of Sunset Magazine and in Oprah's latest book, "The Path Made Clear".
Instagram: https://www.instagram.com/jamieout/

20. Cath Simard
A Canadian-born photographer, digital artist, and educator with an instantly recognizable style, Cath Simard is truly one of a kind when it comes to creators with a very distinguishable style.
Cath's art meticulously blends reality with her own imagination. Her photography is influenced by her fascination with the thin line between reality and fiction, and its relation to the emotional response.
Rooted in an immense passion for the outdoors and wilderness, Cath mostly captures the world as little pieces of a puzzle and brings them together into iconic composite images that ie meant to leave the viewer breathless as they question their own sense of perspective and reality.
Ready for your breath to be taken away? Discover Cath's art here: https://www.instagram.com/cathsimard/

21. Ted Gore
Ted Gore is a landscape photographer based in Southern California.

He has gained massive international acclaim for his development of a highly-sophisticated photography style characterized by a combination of ambitious compositions and seductive processing.
Apart from photography, Ted is also leading workshops and creating widely praised instructional videos that give viewers tremendous insight into the process of creating his images.
Ted's Instagram: https://www.instagram.com/tedgorephotography/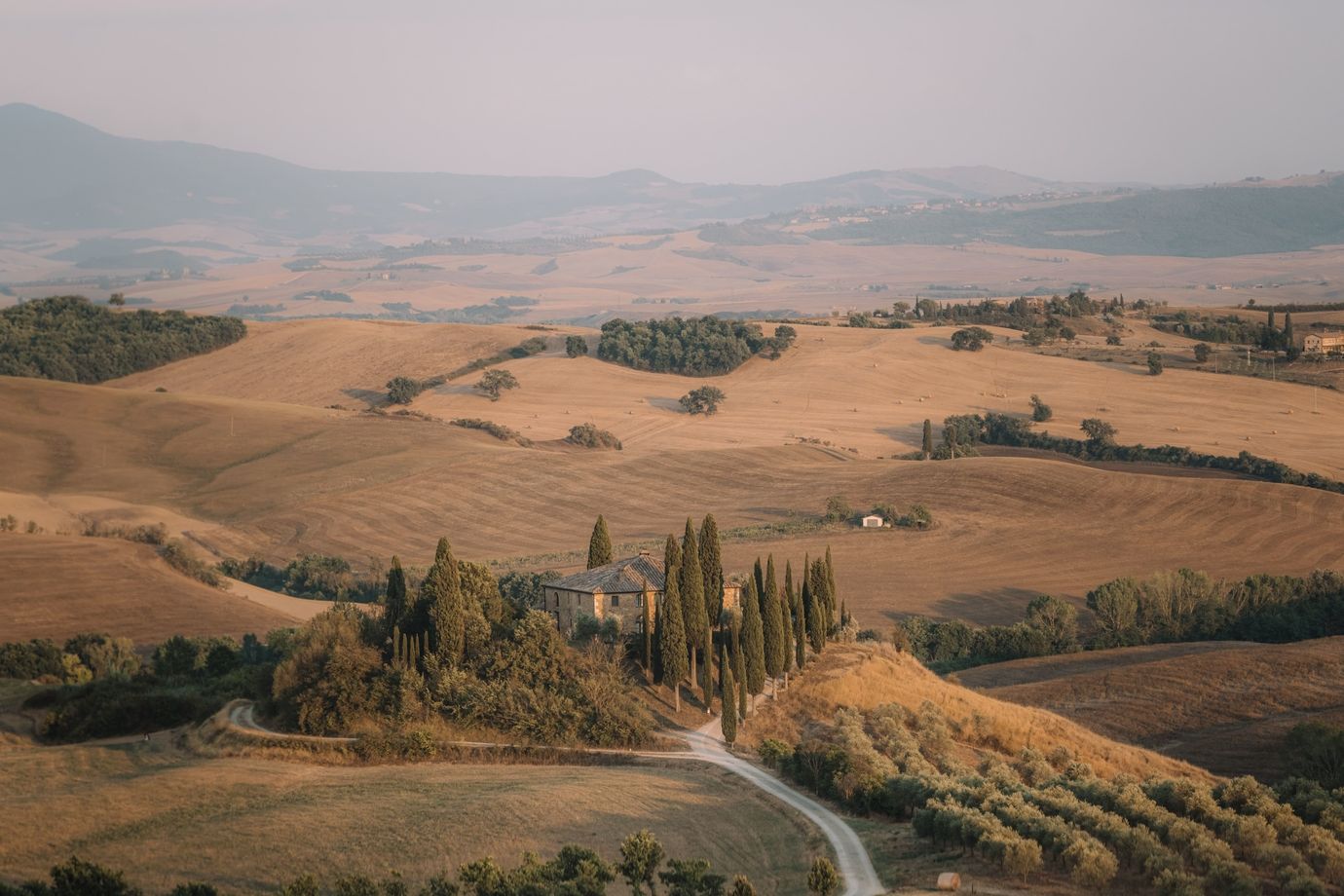 22. Aditya Panda
Aditya is an award-winning wildlife conservationist, naturalist, photographer, and highly experienced, internationally trained safari expedition leader.

He leads safaris across India's wildlife habitats which offer its participants to see fascinating wild animals.
Aditya's current conservation work focuses on identifying and preserving the integrity of larger tiger and elephant landscapes, empowering human-elephant conflict mitigation squads, and working with frontline forest personnel in tiger habitats.
Learn more about his projects here: https://www.instagram.com/aditya.panda/
23. Dhritiman Mukherjee
Dhritiman is by far one of India's most accomplished nature and wildlife photographers.
He has trekked the highest reaches of the Himalayas in search of the elusive snow leopard, spent years tracking down the brown bear, and was the first photographer to shoot the Western tragopan in the wild. Pretty impressive, right?
Almost 300 days every year out in the jungles and diving in the oceans all over the world - yes, it's about Dhritiman. There is no other life he'd ever choose.
His Instagram: https://www.instagram.com/dhritiman_mukherjee/

24. Shivang Mehta
Shivang's love for wildlife and nature led him to begin his photography career in the forests of Kumaon, India, almost two decades ago.
Shivang specializes in capturing rare species like the clouded leopard, snow leopard, fishing cat, and red panda.
As a part of his company, Nature Wanderers, he has conducted over 1000 wildlife photography tours and safaris in some of the toughest terrains on the planet and has mentored over a thousand amateur photographers.
Instagram: https://www.instagram.com/shivang.mehta/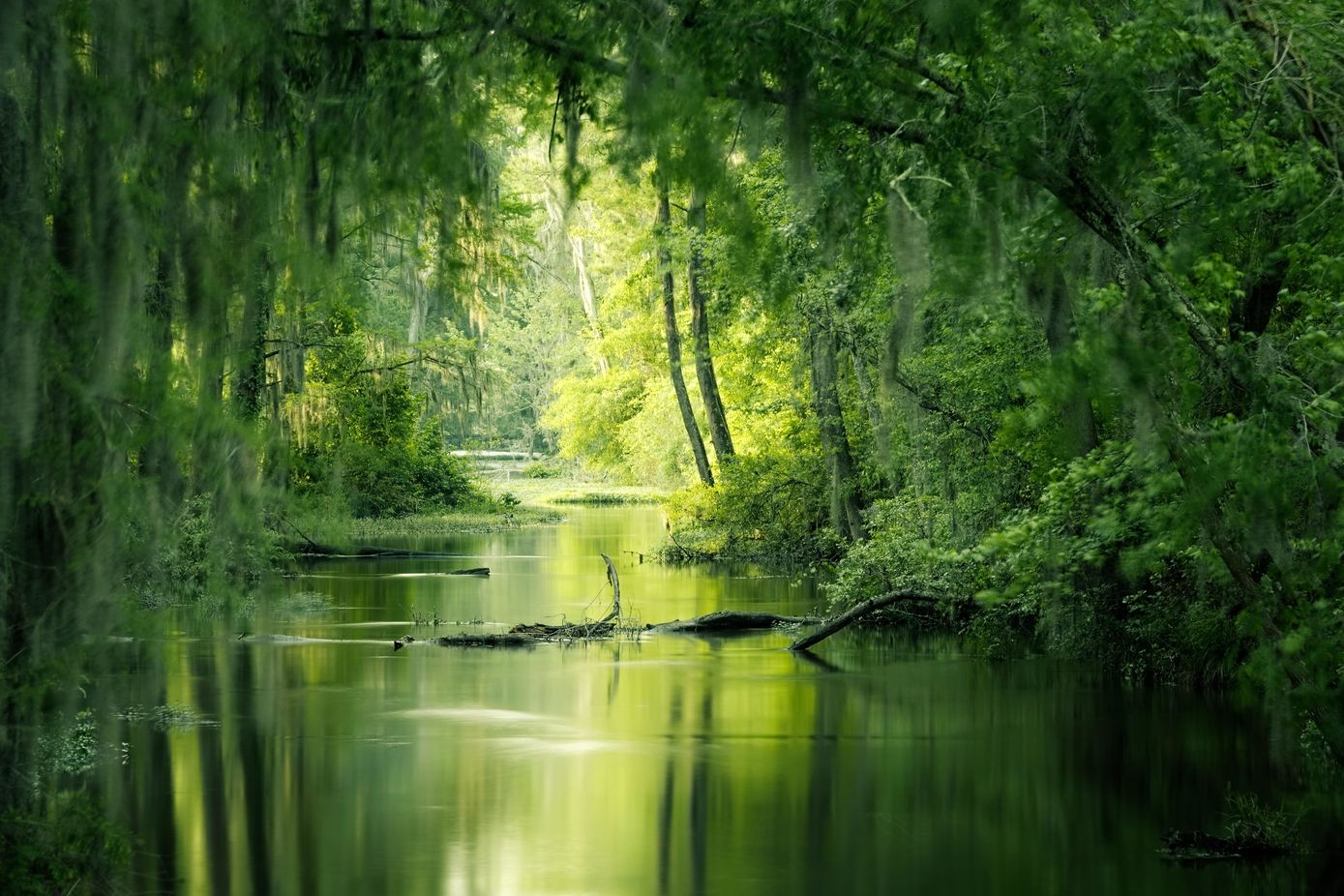 25.   John Shaw
John Shaw is definitely one of the pioneers of nature and landscape photography - he's been doing this art since the early 1970s.
John's authentic voice and trusted advice have helped many photographers get impressive shots in the great outdoors. Nikon chose him as a featured Legend Behind the Lens in 2002, while Microsoft designated him an Icon of Imaging in 2006.
John is the author of six books on photography, and his photographs have appeared in multiple magazines including National Geographic, Audubon, Smithsonian, and Sierra.
Instagram: http://www.johnshawphoto.com/

26. Philip Hyde
Philip Hyde is a legend among the landscape photographers of the past several decades. His photographs of the American West were used in more environmental campaigns than those of any other photographer.
Many photographers refer to Philip Hyde as the underappreciated master landscape photographer of the 20th century. His creations helped establish many national parks and wilderness areas in the Western U.S.
Interesting fact: Philip underwent fine art training in Ansel Adam's photography department at the California School of Fine Arts. Some of the photographers' paths have clearly crossed once!
Learn more about Philip Hyde's legacy: https://www.philiphyde.com/
Up next: Level up your nature shots
We hope with the extensive list you got some serious inspiration and are now ready to explore the wilderness to take some stunning shots!
If that's the case, explore how to make the most of nature photography with these 11 tips on wilderness shots.
Wondering which gear to take on with you for the new adventure? Explore the essential equipment for any photographer in this guide.
Popular listings for rentals