Music Video Script Template | Download Your FREE Template Here
Why do you need a music video script? Can't you produce your music video just based on your inspiration on set?

Well, not really. Just as with any other video or movie, shooting music videos requires thorough preparation and planning.

That's where the music video script comes in – a handy tool to help you and your crew understand the shooting process in detail and align timing with lyrics and visuals.


If you are wondering why a music video script is necessary and how to write it, check out our step-by-step guide on creating a music video script.

But if you already have your music video concept lined up and are ready to dive into the creation process, download the free music video script template!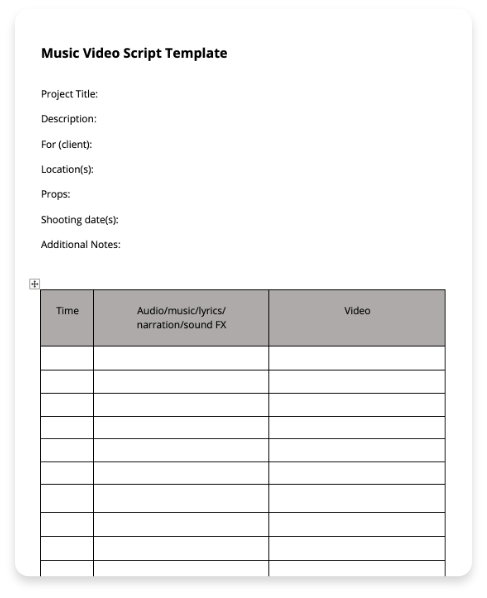 Looking for more templates? We got you covered. Head over to our free templates section and download anything else you need for your next production.

Popular listings for rentals