Become co-owner of Wedio from €100
Our vision at Wedio is to become the #1 community for ambitious creators. To help us do this, we are currently raising a funding round, and we have already secured most of the funding needed to take us to the next level.
Become co-owner of Wedio.
During our journey so far, a number of you have asked if there was a way to invest and become more involved in Wedio directly - and now, we're making that possible. In addition to the €1,100,000 we've raised from Founderment, VF Venture, and other investors, we have a pool of €50K that we'd like to open up to our supporters.
Get much closer to our company.
Fostering a vibrant creator community is something we're deeply passionate about, and we're thrilled to invite you who have supported us early on to join in our growth and share in our success.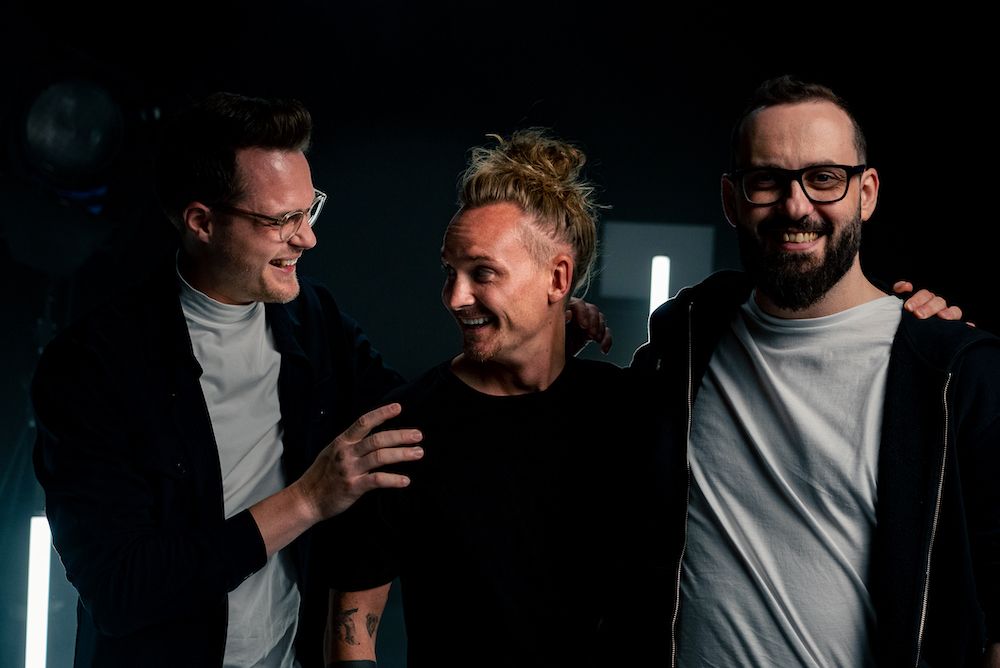 We will be running an equity crowdfunding campaign through the Wefunder platform, and those who invest through this will have the same preferred terms as the current investors in our seed round.
Get access to investor perks.
Furthermore, you will have the chance to access our investment perks, including ongoing prioritization of platform features and an "everything included" Wedio day.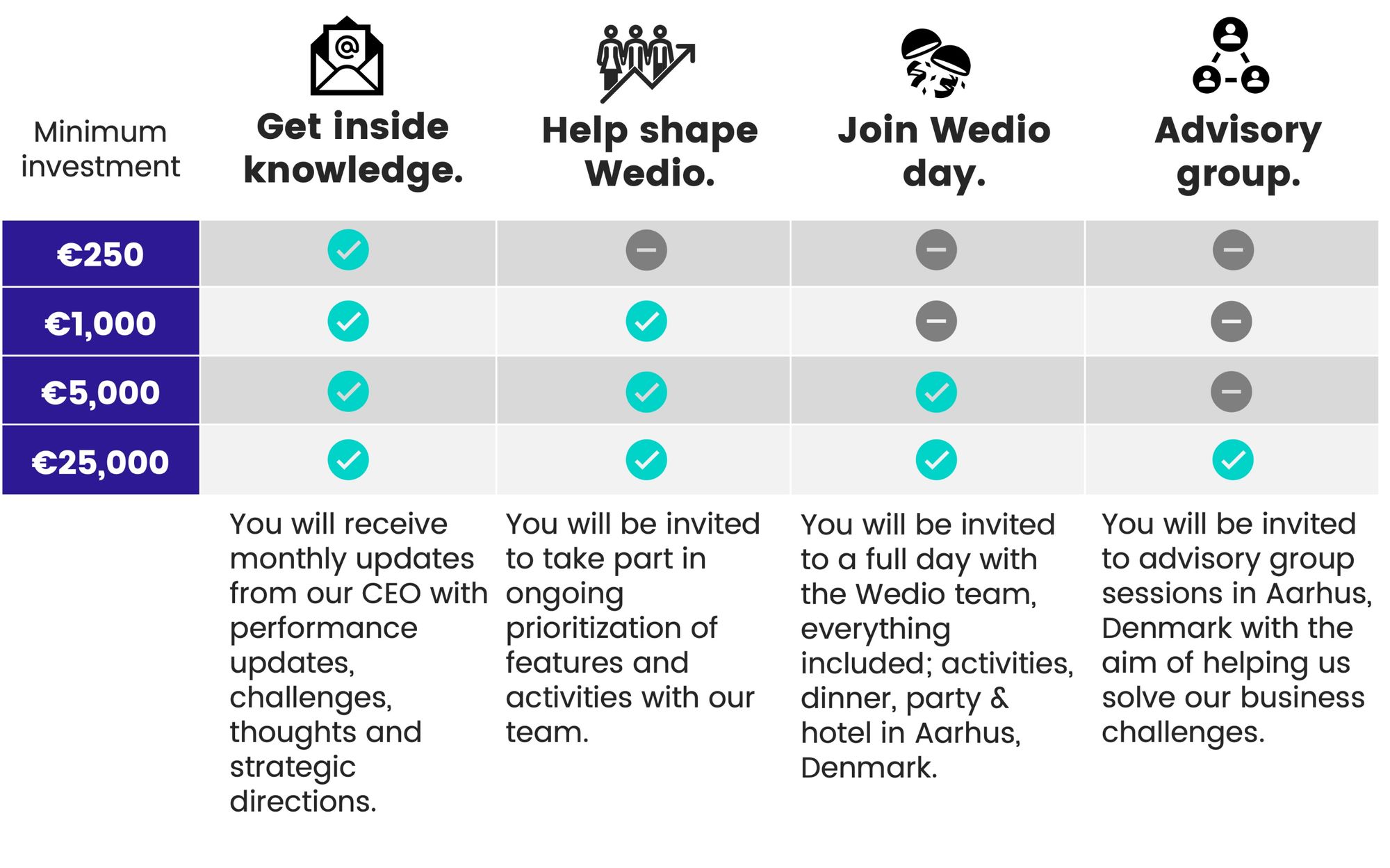 We've been wanting to invite our members to become co-owners for a long time, so we are very excited that the stars have finally aligned, and look forward to working even closer with you guys.
What do you get from investing?
Essentially, you'll be receiving shares in Wedio based on our current €4M pre-money valuation. And as Wedio grows in the coming years, our valuation is expected to increase too.
When there's a financial transaction (for example, if Wedio gets acquired or goes public), you'll receive your investment back multiplied by the new valuation.
For example, if you invested €1000 today with a €4M valuation, and in three years Wedio is sold with a €50M valuation, you'd receive €12,500 in cash (that's 12.5 times your original investment). And the more you invest, the more investor perks you'll receive.
And the minimum investment amount is only €100.
It's worth noting that investing does come with risk. If Wedio doesn't succeed, your investment will be lost.
If you want to hear more about any of this, we're more than happy to do so!
Feel free to ask us a question on our campaign page, or book a 1:1 call with us.
FAQ
What does Wedio do?
Wedio is a film and photo equipment sharing platform where filmmakers and photographers safely can rent and rent out costly camera equipment between each other.
Where will this company be in 5 years?
In five years we aim to help millions of creators succeed with their productions around the world, becoming the #1 creator community.
Why did the founders choose this idea?
In 2018, Daniel worked as a freelance filmmaker. He experienced first-hand the problem of saying no to film projects because he couldn't afford to access the needed gear. He wrote about Wedio in his Master's Thesis and found that he wasn't the only one with this problem. After his graduation, Morten, Kasper, and Daniel founded Wedio.
How will you make money?
We have three different revenue streams, including (1) commission from our short-term rentals (15 % from renters, and 20% from lenders whenever a rental is happening through Wedio), (2) commission from our subscriptions (we get paid by our retail partners to deliver an order), (3) commission from brands delivering products, and selling affiliate links to other partners (such as retail partners, software, and other creative tools).
What is Wedio's strategy?
During our first four years, we reached an average YoY revenue growth of 180%. We currently have monthly GMV revenue of €60K+ with a monthly burn of €20K. We plan to reach break-even in February 2024, by focusing our activities on the Danish and UK markets. From there, we chase rapid growth in new markets.
Popular listings for rentals