How to Add Music to a Video? Step-By-Step Guide & 9 Music Sources
We can all agree that music is much more than a mere compilation of coordinated sounds.

The right music at the right time will control the narrative of your video. It can make your audience feel enthusiastic, melancholy, motivated, or relaxed.

In this guide, discover how to add music to your video on different devices and explore the 9 best sources to find the music!

Curious about the power of soundtracks and background music in filmmaking? Learn about it in our ultimate filmmaking guide.
How to add music to a video
First, open your preferred video editor. Second, upload the video to which you wish to add music. Then, import the media you need, such as the audio files.

Your media is likely on a library now, so drag it to your timeline (it is easier to create new tracks for it to keep elements separate).
At this point, it is time for adjustments. These include adapting where your audio lands, improving its quality, and altering its volume (to avoid outshining a narration, for example).

Here is where you can express your creativity the most. When you are pleased with the result, export and save.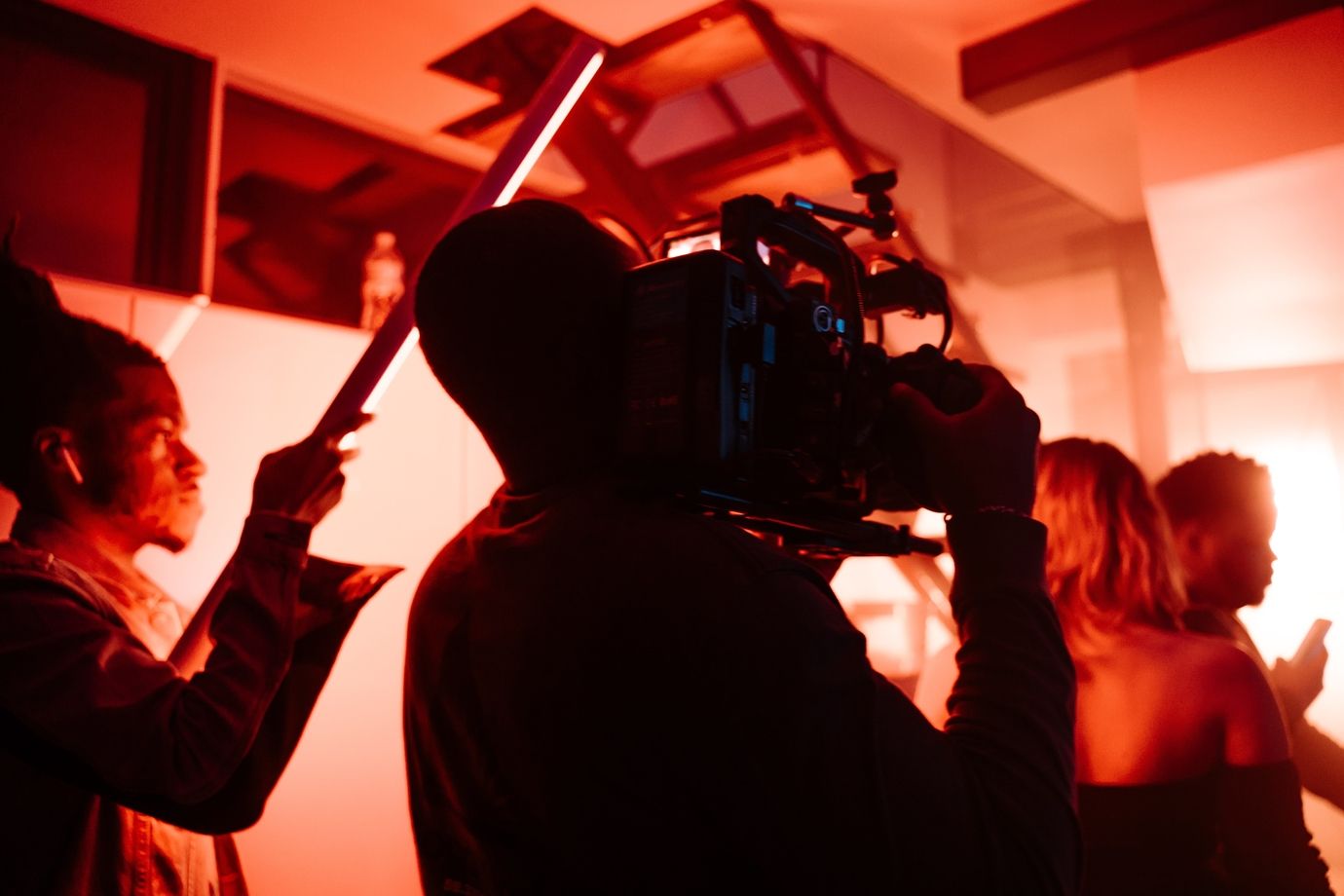 How to add music to a video on iPhone
You can use several free apps to add music to your videos on your iPhone, including ones you probably use on your desktop (such as iMovie). For variety purposes, let us say you are using InShot:
Download and open the app;
Select Video and then New;
Choose the clip(s) from your library;
Click on the Music option, and select Tracks.
Here, you can use:
Voice-over option
Featured tracks
Downloaded tracks (by choosing Imported music)
Extract audio from the video
Edit and adjust the audio to align it with the video
Export and save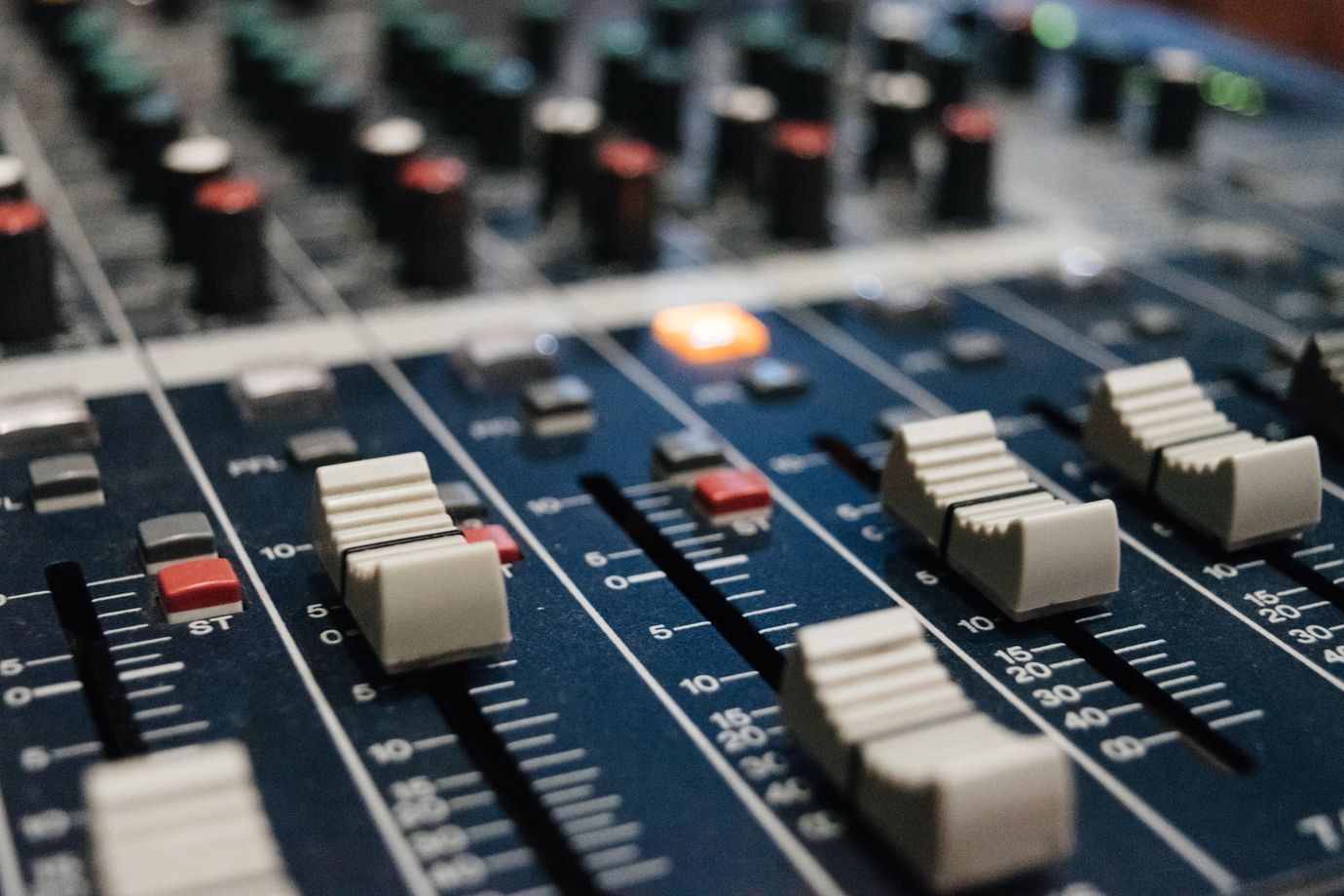 How to add music to a video on Mac
When using a Mac, chances are you will be editing on iMovie.
Before going to the editor, download your audio to iTunes;
Open iMovie;
Tap on Create New Project;
Upload your video;
Drag the video to the project timeline;
Click on Audio in the menu bar at the top;
Select iTunes and search for the audio you wish to use;
Drag it to the project timeline (note that this will automatically add the full soundtrack);
Adjust your audio to your preference (such as its length, for example);
Once you are satisfied, click on export.
How to add music to a video on Windows
Unlike Mac, Windows does not come with a particular editing tool. In that sense, you will need to look for either an online option or one compatible with this software, such as Adobe Premiere Rush.

Here is how you add music to your video with most tools:
Download and install the editor on your Windows laptop/PC;
Import the video you want to add music to;
Click on the Add media button;
In the media browser, select the destination of your audio from the dropdown menu;
Choose the music you want to add and drag it to the project timeline;
Align the audio with the video and make further adjustments;
Once you are done, export the video and save it in the folder of your choice.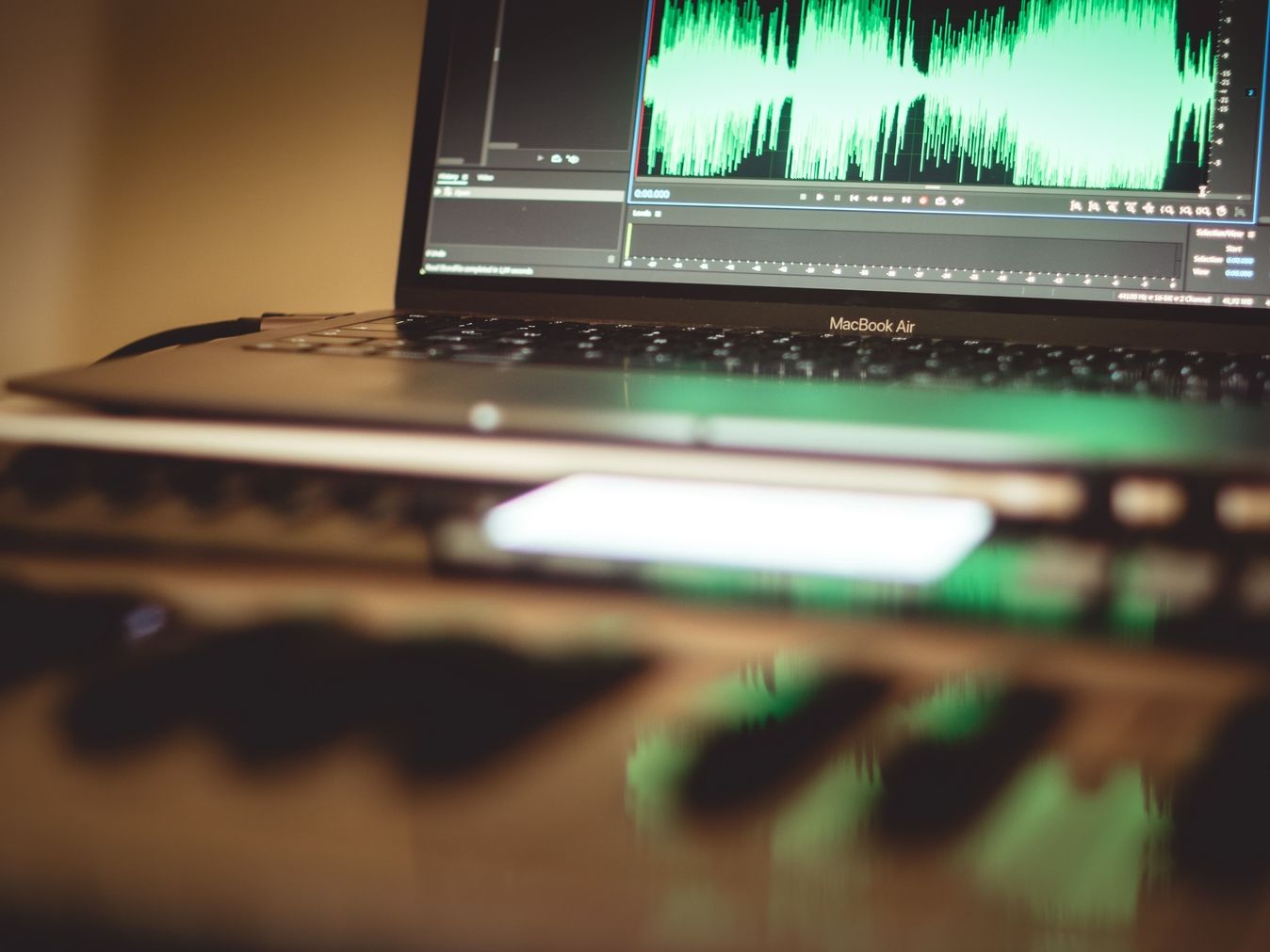 How to add music to a video for free
Distinct software and devices offer different tools. Still, there are a lot of free options. Here are some:
iMovie: iOS, mobile, desktop
Clips app: iOS, mobile
InShot: iOS, Android, mobile
Quick: iOS, Android, mobile
VEED: Web (but only optimized for desktop so far)
PowerDirector Essential: iOS, Android, Windows, mobile, desktop
Funimate: iOS, Android, Windows, mobile, desktop

How to choose the right music for your video
If you are an artist of any kind, chances are you have already heard this, but if not, here goes a little secret: there are no rules.
Still, if you don't wish to unleash your creative beast, some options may be more effective than others.
Choose if the music is suited to be a leading or secondary role
First, determine if your music has a leading or secondary role. If your project conveys a lot of information, avoid music with overly prominent features that distract from your message.
On the other hand, if you only transmit broad concepts, you can explore music that stimulates emotions.
Select a music genre that fits your audience
Second, use a musical genre that fits your audience. For instance, I do not remember meeting a kid with Mozart posters on his bedroom wall.
Furthermore, do not forget about the budget. If it is large, you can get custom music made. If limited, stick for ones with a creative commons license.
Maintain synergy between sound and picture
Lastly, never forget your music must tell the same story as your visuals. In that sense, consider the feelings you want to convey. Some songs have cheerful tones, while others lead to sadness or empathy.
For example, business-related videos often work best with upbeat music, while dramatic melodies suit impactful documentaries best.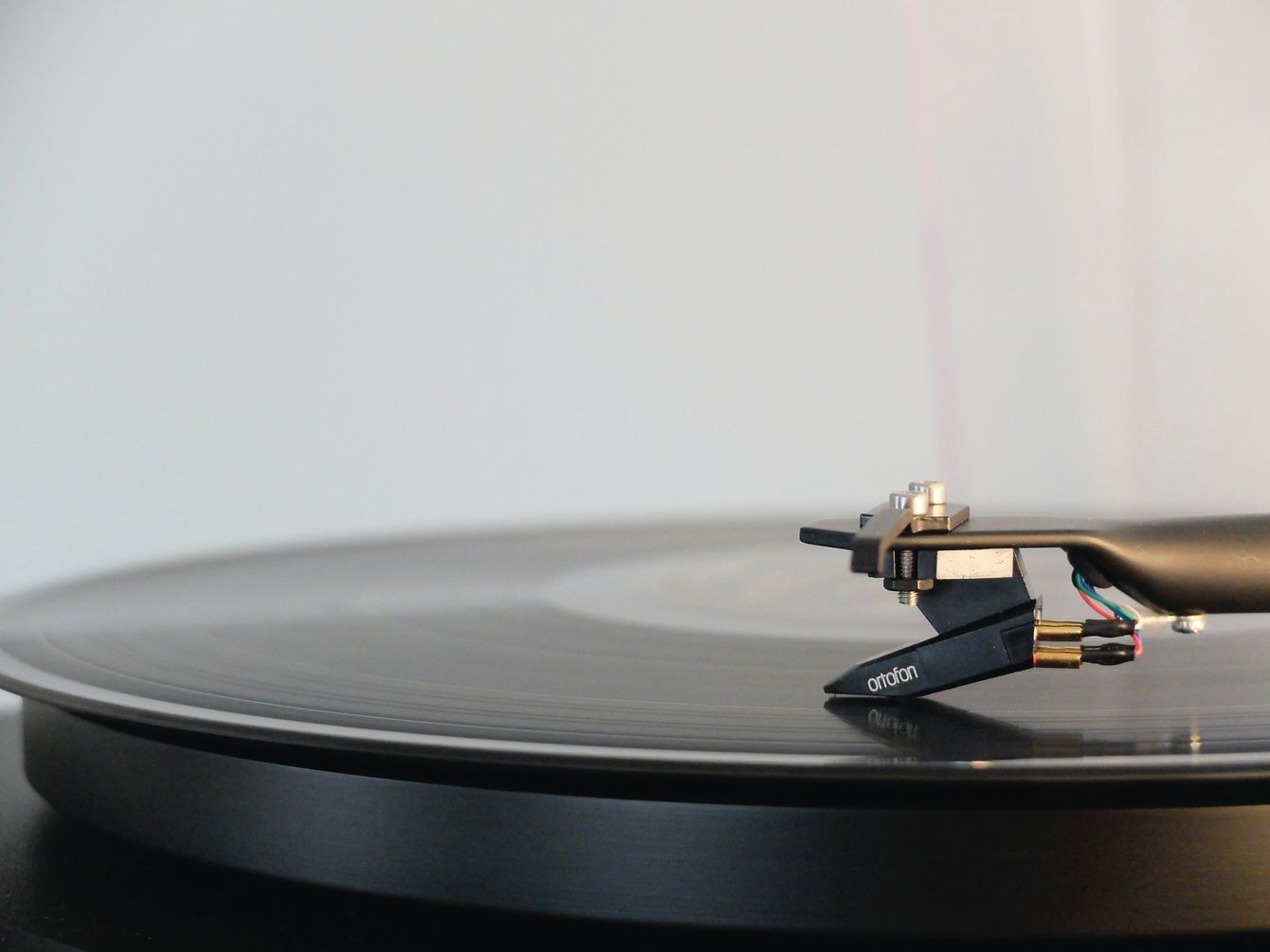 Where can I find music for my video?

Key features:
Extensive music library (21,000 songs)
Songs are categorized into 27 main genres (and more subgenres)
Over 280 free sound effects
Licensing is project-based and permanent (when you download a song, you can use it as many times as you like in one particular project)
Price:
Single-song model: download any of their songs for $49 (standard) or $199 (premium)
Or monthly subscription: $65/month, billed monthly (limited to 5 tracks per month)

TechSmith provides different tools to record your screen and edit videos. One of the most popular is Camtasia.
Key features:
Computer screen recording
Video templates and themes (good for branding purposes)
PowerPoint integration
Over 100 transitions
Green screen
Interactive (allows adding quizzes, for example)
Price:
From £200 to £270 (depending on promotions available)
Education and Government pricing available.
Key features:
Exists in the Creator Studio section of your YouTube account
150 Royalty-Free Tracks available as 320 Kbps MP3 files
Tracks can be used outside of YouTube (but most contact the artist beforehand)
Tracks can also be used for commercial purposes
Simple user interface
Check copyright policies for music that is not available for free
Several parameters to find the most appropriate music
You MUST include the full credits in your video description
Price:
Free (but make sure you follow the rules)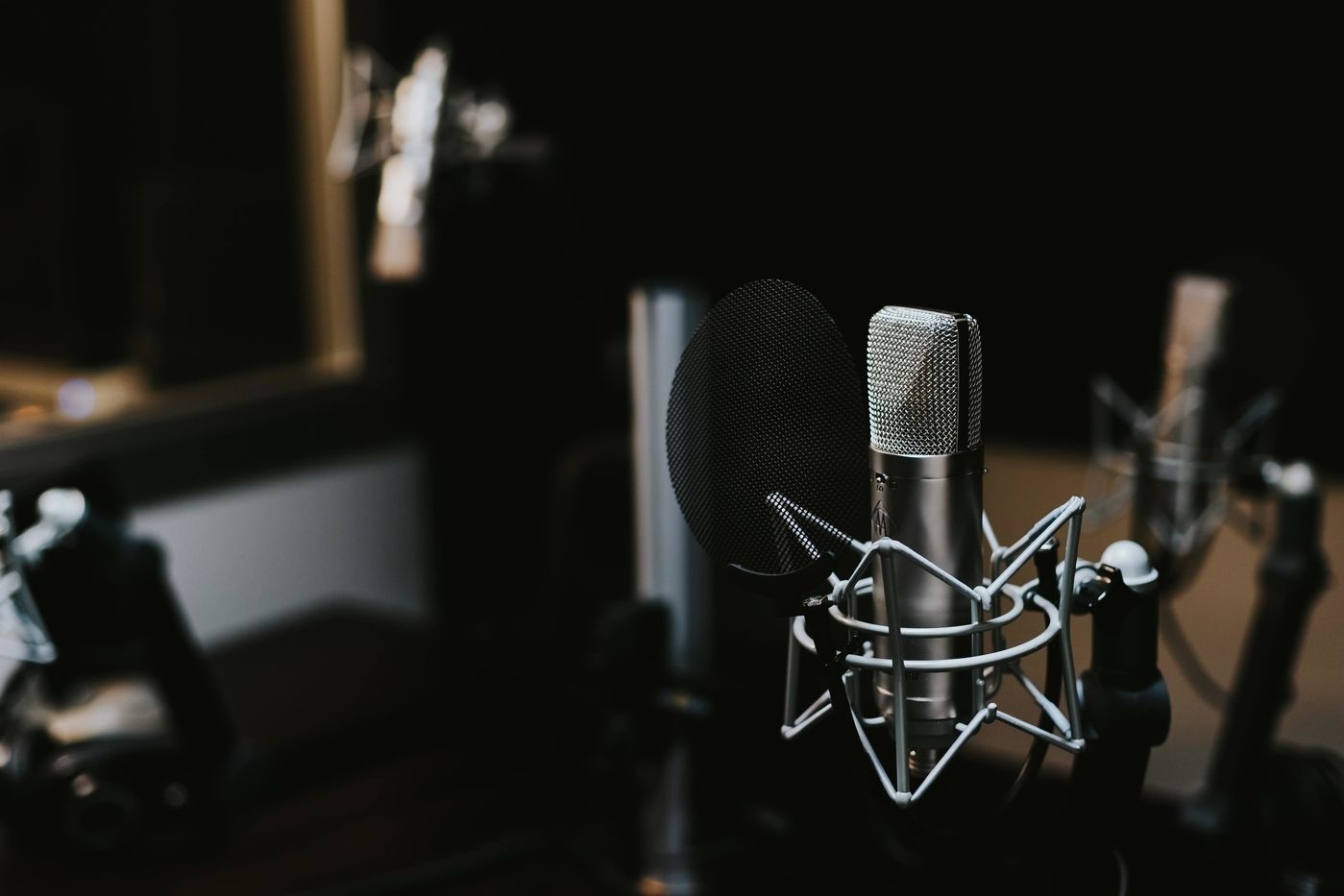 Key features:
Thousands of free music
Music for commercial projects, video games, film, and video
You have to give credit to the musicians
Easy user interface
Price:
Key features:
Thousands of options for free
Authorization to upload and edit music is granted on an invitation basis
Users can "tip" artists via donations
Price:
Key features:
10,000+ royalty-free music tracks and sounds
For personal and commercial projects
Licensing is simple
Price:
Business membership: $199 per year billed annually (16$ per month)
Personal membership: $99 per year billed annually (8.25$ per month)
Pay as you go: $39 to download any 5 audio files. Buy once, use forever.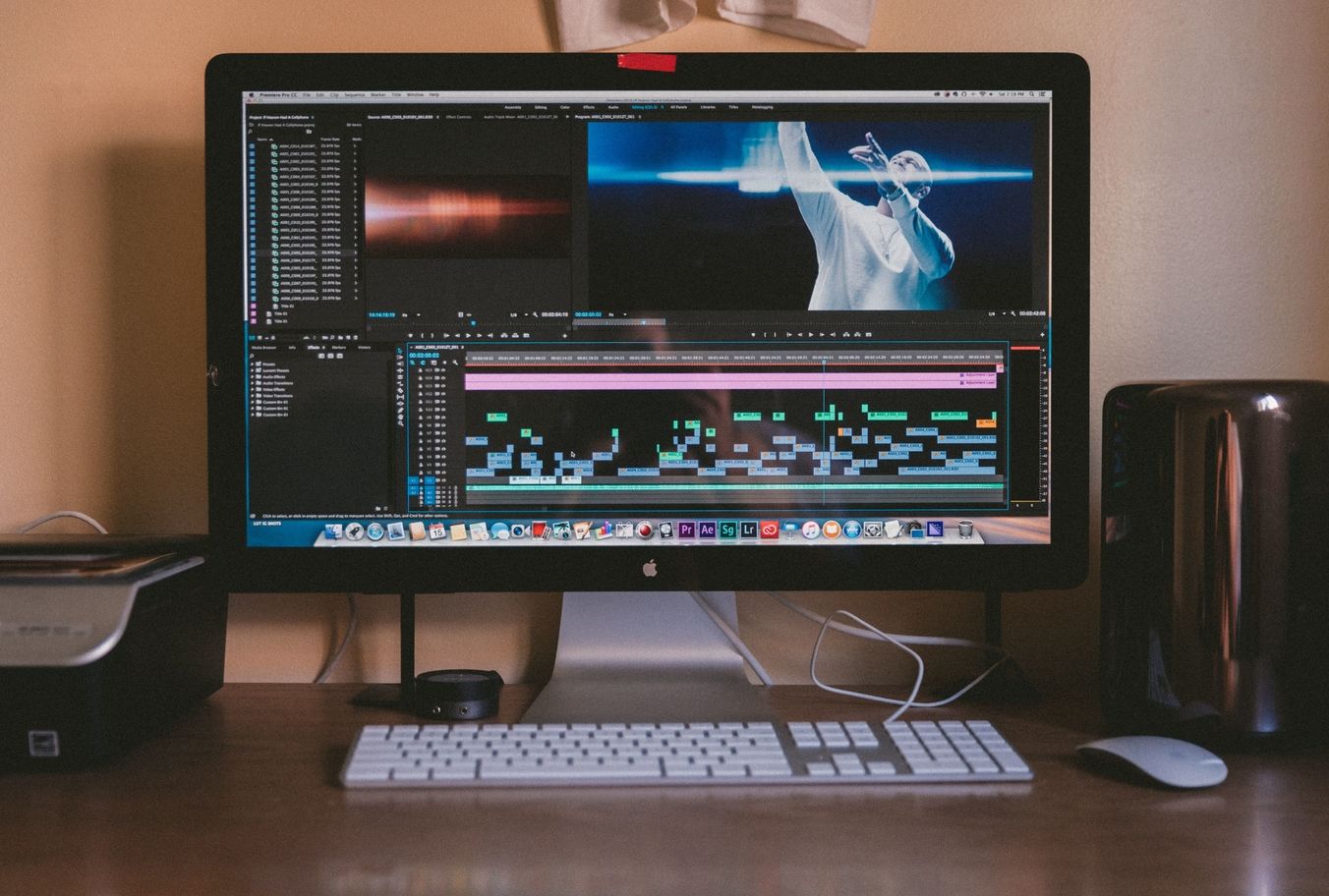 Key features:
Royalty-free music tracks and sound effects
Beautiful and easy to use website
Music is divided into collections (for example valentines day, perfect for TikTok, inspired by Squid Game, and more), artists and albums
Price:
Enterprise: Tailored licensing and plans for organizations
Personal membership: $9.99 per month billed yearly or monthly (covers all your social media channels)
Unlimited: $16.60 billed yearly (covers everything from personal to commercial projects)
Key features:
Royalty-free music collections
A multitude of natural-feel tracks recorded using real instruments
Music is written and performed by the two Purple Planet founders.
Price:
Free downloads: files converted to 192kbps mp3 (you must give credit)
Purchased license: Standard ($8) or Broadcast ($40) for full-quality 16-bit WAV files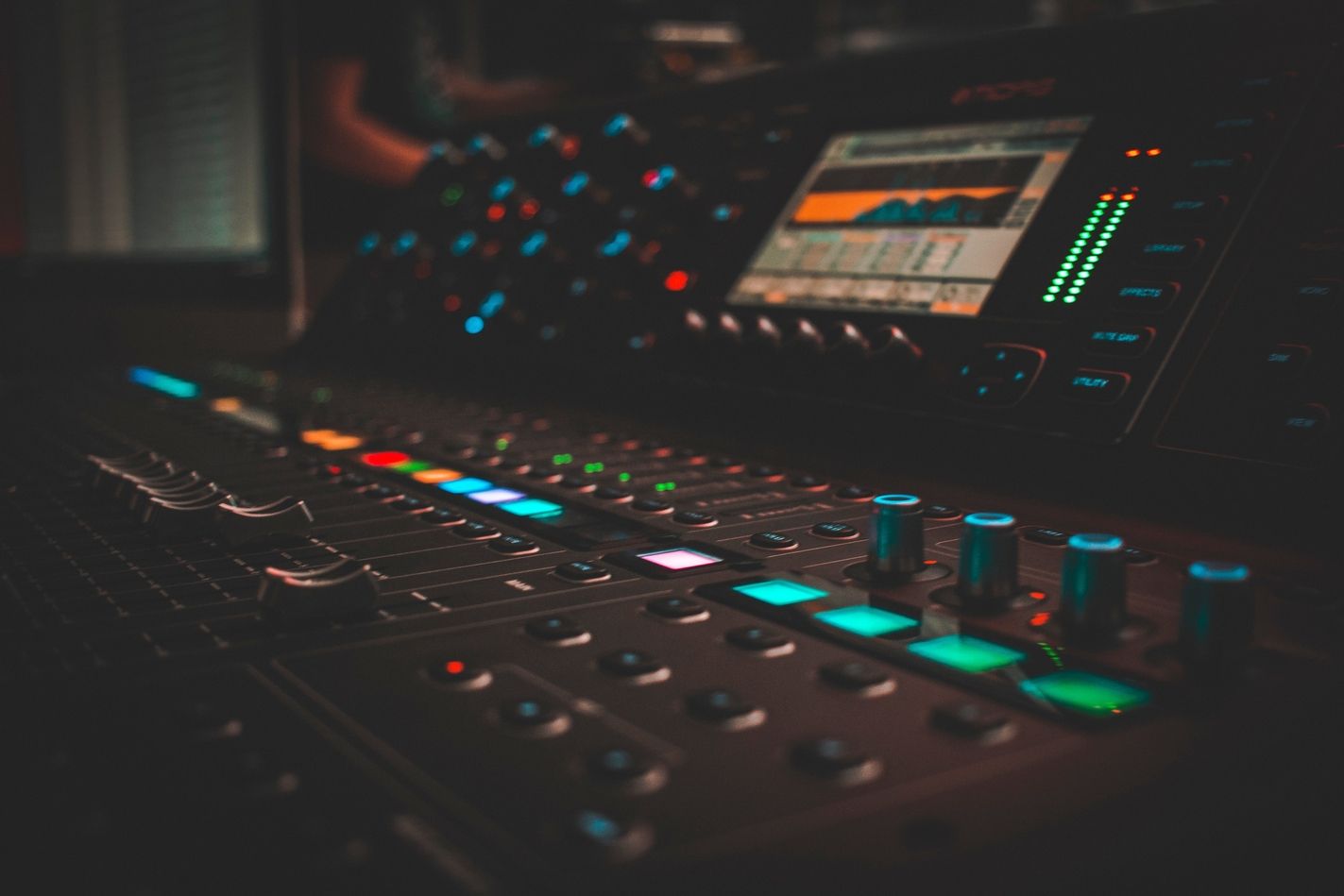 Key features:
1,837,068 tracks and sounds from a community of musicians and sound engineers
Individual songs, music kits, music packs, sound effects, audio logos, and musical idents

Price:
The pricing refers to Envato Elements, the platform AudioJungle belongs to, and whose subscription includes several digital assets:
Every month there are new free items
Individual plan: €14.50/month
Teams: From €9.45/month per member
Enterprise: Custom licensing for organizations, agencies, and teams of six or more
30% off for students
Learn more post-production techniques
Music is just a piece of the puzzle. If you want to create an impactful video, you'll need to wrap your head around every step of the post-production process.
Read our complete guide to the 10 essential steps of post-production and elevate your next video project!
How to add music to a video?
Use a video editing app - upload the video to which you wish to add music, import the audio files, and make the necessary adjustments.
How to add music to a video on iPhone?
You can use iMovies for adding music, and other video apps like InShot. Here's how to do it with the latter:
- Select "video" and then "new";
- Choose the clip(s) from your library;
- Click on the "music" option, and select "tracks";
- Edit and adjust the audio to align it with the video;
- Export and save.
How do you add background music to a video?
The same way as you add any music to a video - through a video editing app either on mobile or on desktop.
Popular listings for rentals