How Far Can You Go? Here's a the Best Long-Range Drones
Rent camera gear from local creators.
One of the first questions that people ask after buying a drone is how far can it fly? Does the drone fly long distances or short?
In brief, long-range drones can fly and stay still in the air for about a thousand feet, and shorter ones hold up to a hundred feet.
But that's too generic to go from. Let's get down to the nitty-gritty of longe-range drone flying and (possibly) find the best longe-range drone for you.
And while you're considering which drone to get for your project, consider checking out the rest of the must-have camera equipment as well.
Guidelines: The controller range
All drones are not the same. They may vary in size, shape, colours, etc.
They also come with a wide variation in terms of how far it can get away from the controller and stay on the flight.
Range limitations:
Visual line of sight: Visual line of sight (VLOS) means the drone pilot or visual observer can visually see the drone without any obstruction.
The rated range for each drone is based on an unobstructed line of sight between the remote and the drone.
Usually, it is 500 meters from the observer. But after that distance, you can barely find any difference between a bird and your drone!
Checking up on the drone is necessary to ensure safety. An out-of-control drone is a danger to people, buildings, vehicles, and itself.
According to FAA requirements for safe drone use for recreational purposes, you must maintain the drone inside your visual line of sight.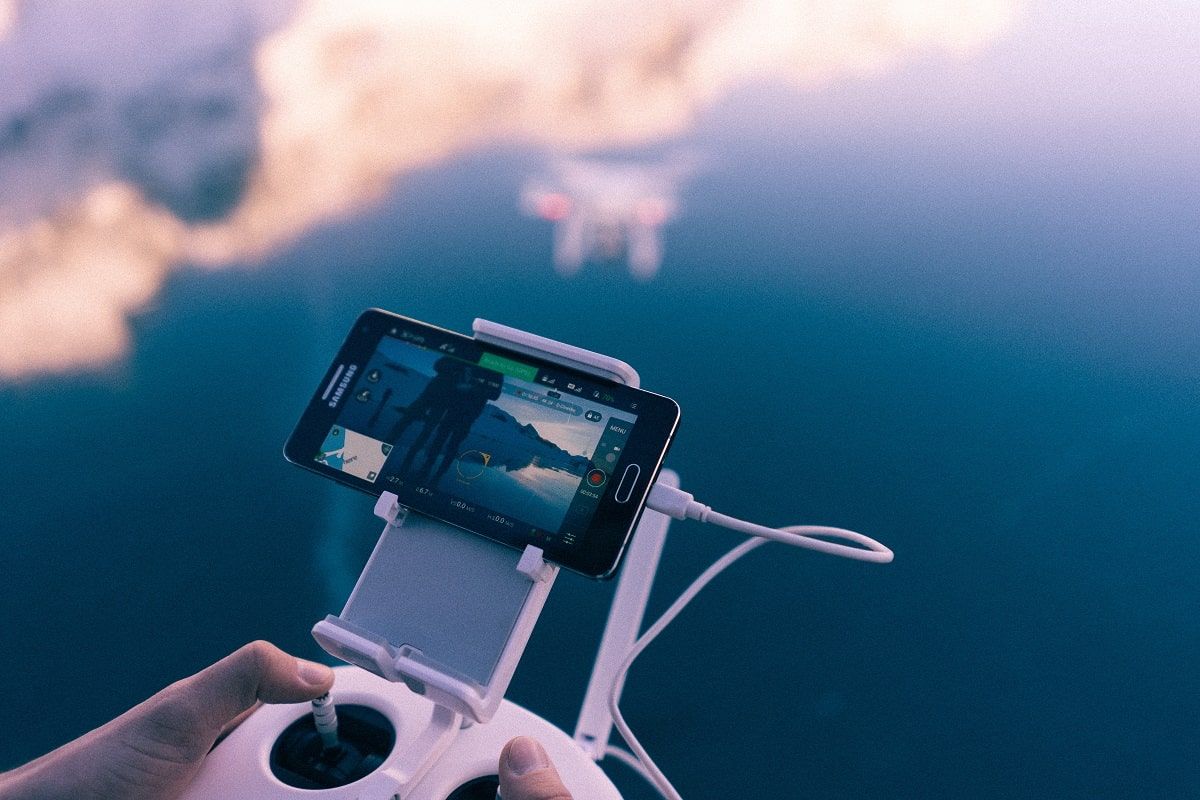 What happens when the drone gets out of range?
When your drone goes out of the controller's range, few things can happen, which are listed below.
If the drone is within FPV range, it will immediately return home. This is the built-in backup with most GPS drones in the optimistic outcome.
The drone will come to a final stop and hang in the air. This will allow you to get closer to the drone and pick up the pilot's signal once more.
The drone will land immediately wherever it is. Unless you're flying over water or in difficult-to-reach terrain, it is not problematic.
The drone will continue to fly away (a flyaway drone situation) unless you've deactivated failsafe settings in the drone.
The drone is going to crash. This might be a scenario if the back-to-home feature is turned on and there are barriers in the path or can also occur as a result of a flyaway.
It is best to take a preventive approach before flying the drone.
3 Tips on increasing your drone flying range
There are a few things you may attempt if you need more range from your drone, be it fly farther away or overcome barriers near you.
Software suggestions: To acquire the best potential operating range, ensure your drone's firmware settings are set to the FCC restrictions rather than the CE limits (Europe).
Hardware Suggestions: Upgrade your controller's antenna with an antenna extender and/or a stronger antenna. Also, upgrade the receiver on your drone.
Purchase a range extender: It would be costly, but it could give you a big increase in operational range.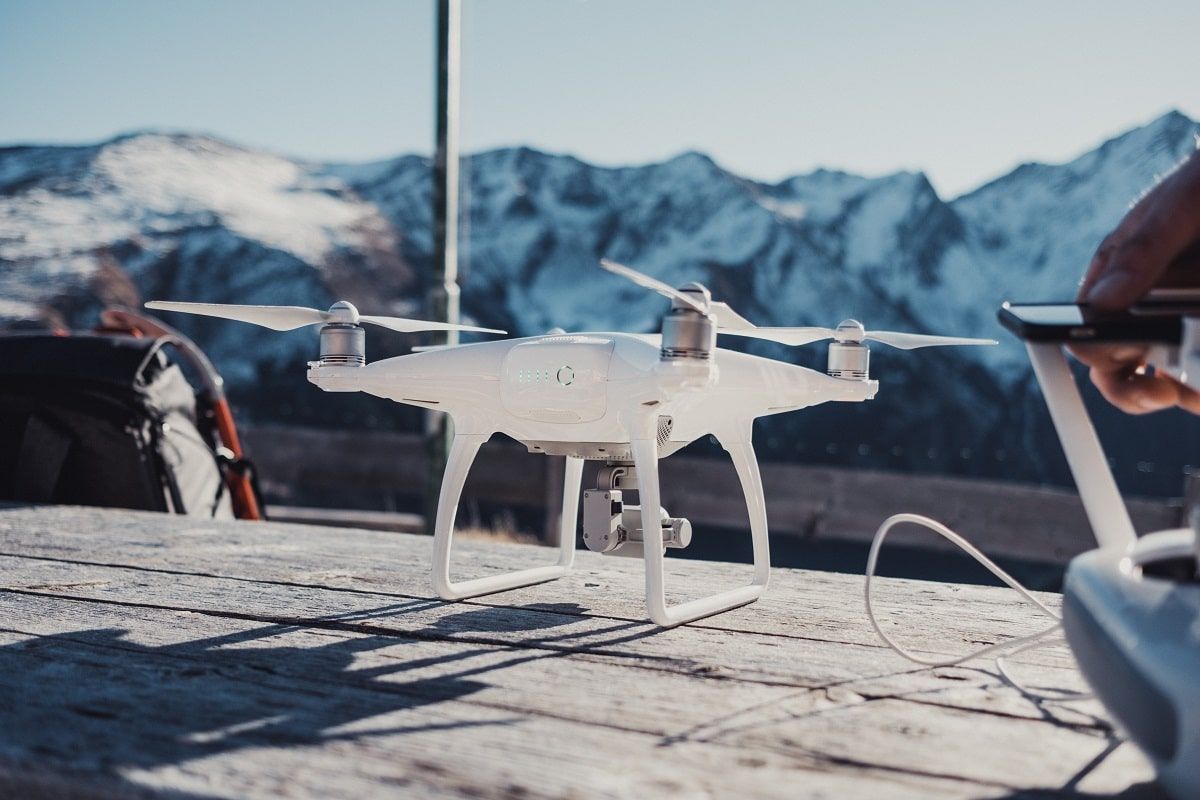 5 Best long-range drones
DJI Air 2S: 7.5 miles:
This drone is one of a kind. It is capable of a staggering 7.5 miles of connectivity, hauling a 1-inch, 20MP camera that can shoot 5.4K video and comes in a portable size. It is best for hobby camera drone pilots.
With a distance of 12 kilometres, you may take in the scenery from afar. Some of its pros and cons are highlighted below.
Pros
Quick and nimble
pretty steady and dependable
Photos and videos of excellent quality
It's easy to transport because it's small and foldable.
Upgraded with the most up-to-date DJI flight features
Cons
The remote has no built-in display.
There are fewer safety features on smaller drones than on larger drones.
DJI Mavic Air 2 Pro: 6.2 miles
This drone is the most popular and useful consumer drone on the market today. Although Air 2S is comparatively cheap, the Mavic 2 Pro is advanced in various ways.
But its range is only 6.2 miles. It has a 4K camera, and it's just one of few drones on the market with all-direction obstacle avoidance sensors, ensuring absolute protection in the air.
They are ageing but are worth getting. However, there will be a replacement in the next few years. So, if you're patient, you can get your hands on them.
Pros
Very secure
Brisk and simple to fly,
Adequate range
In-remote display
1-inch Hasselblad camera
Cons
Older drones
Frequently overpriced
DJI Mavic 2 Zoom: 6.2 miles
This drone is similar to Mavic 2 Pro in the airframe but gives both optical and digital zoom on top of a smaller camera sensor. It is capable of 6.2 miles of connectivity and is quick, dependable, and simple to fly, just as Mavic 2 Pro.
Pros
dependable and solid
Remote control display
A fantastic 4K zooming camera
Good range of flight
Flying is safe and simple.
Cons

Auteuil Robotics Evo II: 5.6 miles
It was the first consumer drone with a 5-mile connection range with 4K video capture and more than 30 minutes flight time.
However, many drones are now inbuilt with these features, reducing their uniqueness and making them basic drones. However, the HDMI receiver stands out from EVO II as a useful tool for live streaming tasks.
Pros
Good range
Fantastic 4K and higher cameras
Amazing battery life
Cons
DJI Inspire 2: 6.4 miles
The DJI Mini 2 is best-loved these days. It is packed with a 4k camera that can click good videos and photos and can range 6.4 miles. It comes in a very tiny weight making it easy to carry.
However, it has drawbacks such as less flight assist, safety modes, and sensors, though it is very handy to transport and due to its tiny model, you need not register with the FAA.
Pros
Very portable with a wide range
The best drone for less than $500
It weighs about 250g
Good 4K camera
Cons
In the remote, there is no display.
To keep the weight and price low, some compromises were made in quality.
How to choose a long-range drone
Transmission
In aerial imagery and cinematography, video transmission is important. It's essential to be able to monitor what your drone camera sees over long distances.
The efficiency of any long-range drone transmission is determined by several elements.
The live feed and the control of your drone are affected by airspeed, battery charges, radio interference, and objects between your drone and the operator.
Next, transmission live feed quality is also critical to choose a long-range drone. You must be able to see what your long-range drone sees. Therefore the quality of the footage you receive is essential.
We recommend using a drone with the highest available broadcast resolution, like the 1080p live stream. Anti-interference is also essential as it ensures you can fly smoothly wherever you are without any interruptions to your flight experience.
Flight performance
If you're looking for a long-range drone with a camera, the next thing you should think about is the flight time and battery life, and flight safety.
For any long-range photography, the longer your flying time, the more ground you may cover. The same is true for battery life, which affects how long your long-range drone can fly.
You should choose a drone that has good flight performance. However, battery performance and flight time are affected by wind and weather conditions and the design of the drone.
Camera performance
The camera in your drone must function very well to make use of the longer travel flights capabilities.
The most important factor to consider is sensor performance, which has an impact on the creative capacity of both beginners and pros.
All DJI Mavic and Phantom drones come equipped with the most advanced camera sensor technologies, resulting in incredible dynamic range and low-light capabilities.
Specifications and flying modes
Intelligent flight modes are essential if you want to record quality cinematic scenes from long distances.
You can approach your target from afar or closer to them and get some genuinely distinctive scenes. Any pilot can get impressive footage from a long distance with ActiveTrack and QuickShots.
Rent or subscribe to your next drone
Long Range drones in 2020 are breaking records all across the board. With new models almost capable of breaking the 10km barrier, it's safe to say we have a whole new meaning on long-range drones now!
If flying a drone sounds cool to you, consider renting or subscribing to your next drone and get started flying right away.
How Far Can a Drone Fly FAQ
What is a drone?
Drones are unmanned aerial vehicles (UAV's) that are multi-purpose rotors that can be flown in any direction and can be used for military, delivery, photography, etc.
What is a drone used for?
They can be used for shipments of heavy as well as light objects, capture videos and photographs using cameras, carry weapons and delivery parcels, etc.
How does a drone work?
Drones are inbuilt with an Unmanned aerial system (software) and are operated from central gas stations by the ground operator.
Rent a drone from local creators.
Save up to 40%.
Global Coverage included.
https://images.wedio.com/images/listing_images/images/1949796/300x215/rent-dji-mavic-mini-on-wedio.jpg
https://www.wedio.com/en/drones
https://images.wedio.com/images/listing_images/images/1915165/300x215/lej_mavic_2_pro_med_pilot_p__wedio.jpg
https://www.wedio.com/en/dji-mavic-2-pro
https://images.wedio.com/images/listing_images/images/1915165/300x215/lej_mavic_2_pro_med_pilot_p__wedio.jpg
https://www.wedio.com/en/drones
https://images.wedio.com/images/listing_images/images/1934651/300x215/DSC05493-kopi.jpg
https://www.wedio.com/en/dji-mavic-air
Popular listings for rentals