An Introduction to the Green Screen Color – Explore Codes & Palettes
Green screens are commonly used in film and video production, but there's much more to them than you might think.
Read on to find out what green screen color is and how you can use it in your own videos.
If you want to dive straight into filmmaking.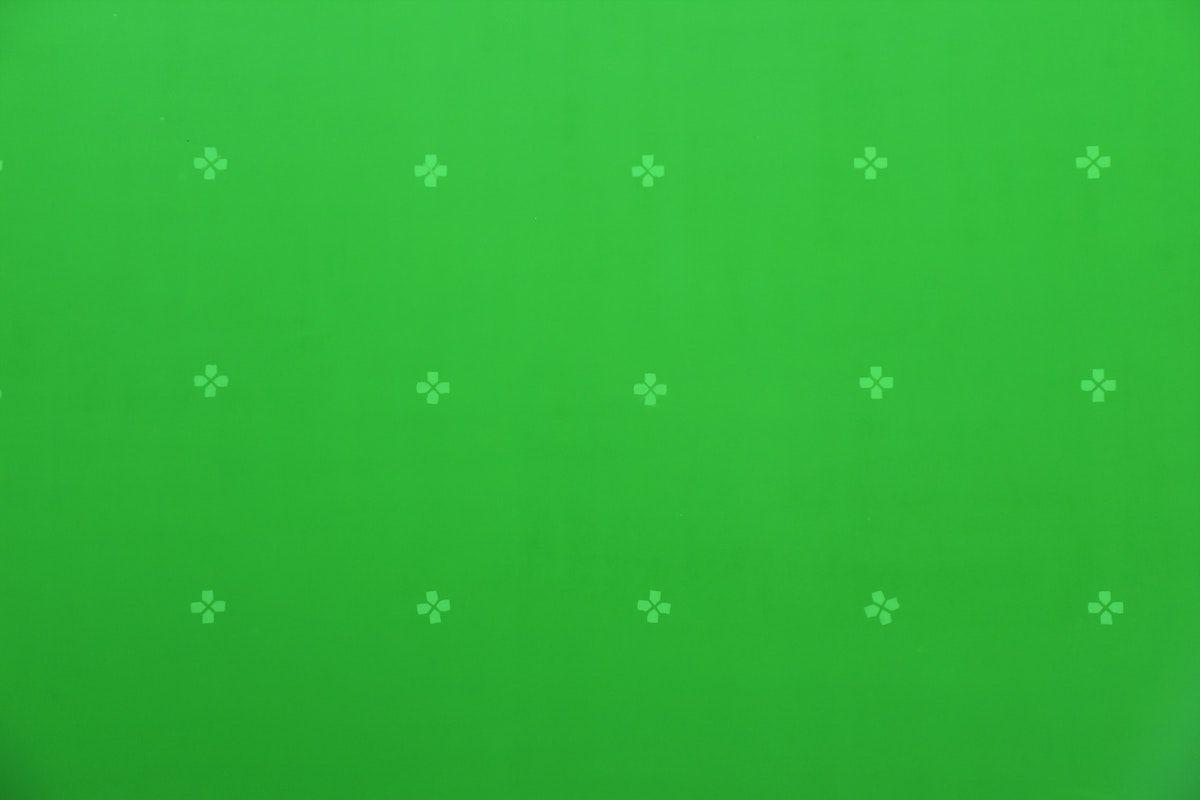 What is the green screen color?
Green screen green is a brilliantly vibrant hue that you would not typically find in clothing.
Green screens are used to remove and replace backgrounds or sections of images or videos, so not wearing green against them is vital!
Cameras convert inputs like chrominance and luminance into information, like how our eyes do the same for color and brightness. A chroma keyer is what looks for this chrominance, as it locates pixels found on the green section of the color wheel. We can then switch those pixels with different background footage.
But why green?
Well, it actually comes down to our usage of digital cameras.
The sensors in the camera had much greater sensitivity to green light, making it way easier to remove the green from a shot, opposed to other colors.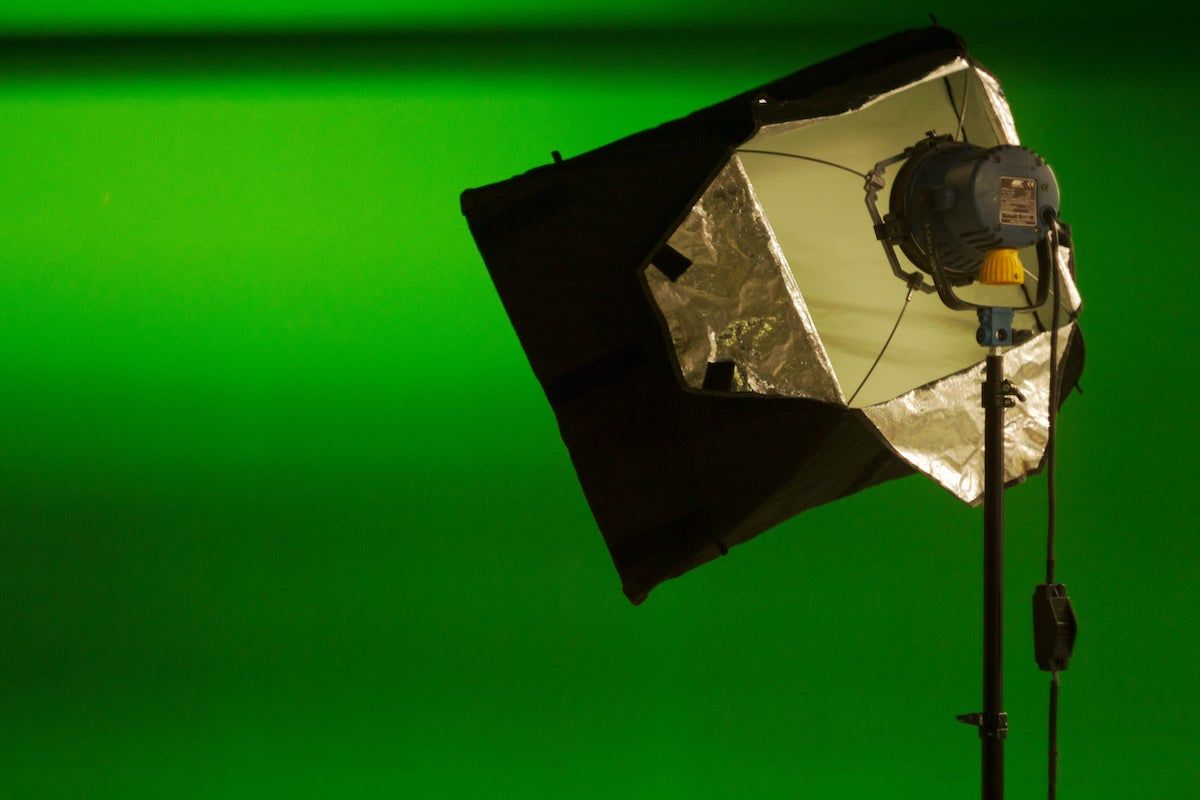 Green screen color codes
Hex code: #04F404
RGB Values: (4, 244, 4)
Comprised of: 2% red, 97% green, and 2% blue.
CMYK codes (used in printers): C:98 M:0 Y:98 K:4
HSV/ HSB scale: It a hue of 120°, 98% saturation and a brightness value of 96%.
Closest Web Safe: #00FF00
Closest Panetone: 2271 C
Closest RAL: 6038 (Luminous Green)
Green screen color palettes
1. Complementary palette
The complementary color of the green screen is Fuschia, with a hex code of #F404F4.
Complimentary colors are those found at the opposite ends of the color wheel.
This is one of the easiest ways to use color and grab the viewer's attention!
2. Analogous palette
The analogous colors of the green screen are guppie green (#04F47C) and lawn green (#7CF404).
Analogous colors appear to the left and right with a 30-degree separation at either side.
This kind of palette is soothing to the eyes.
3. Split-complementary palette
The split complementary colors of the green screen are Violet (#7C04F4) and Winter Sky (#F4047C).
This color palette consists of the primary color and those on either side (30 degrees) of the complementary color.
These colors aren't as contrasting as a complementary palette, which explains its popularity and calming properties.
4. Triadic palette
The triadic palette has 3 colors separated by 120 degrees in the RBG wheel.
An example would also use Blue (#0404F4) and Candy Apple Red (#F40404).
5. Tetradic palette
A tetradic palette has 3 other colors in addition to the base color.
For green screen, this would be Blue (#0404F4), Fuchsia (#F404F4), and Aureolin (#F4F404).
These palettes are often complex and messy and should be adjusted before use.
6. Square palette
The Greenscreen square palette consists of Azure (#047CF4), Fuchsia (#F404F4), and University of Tennessee Orange (#F47C04).
The hues in a square palette are at a maximum distance from each other, 90 degrees.
7. Green screen color rainbow palette
This consists of 7 colors, just like a typical rainbow.
There won't be many variations in color or tone- but you can make some beautiful palettes that look faded, pastel, vibrant, etc.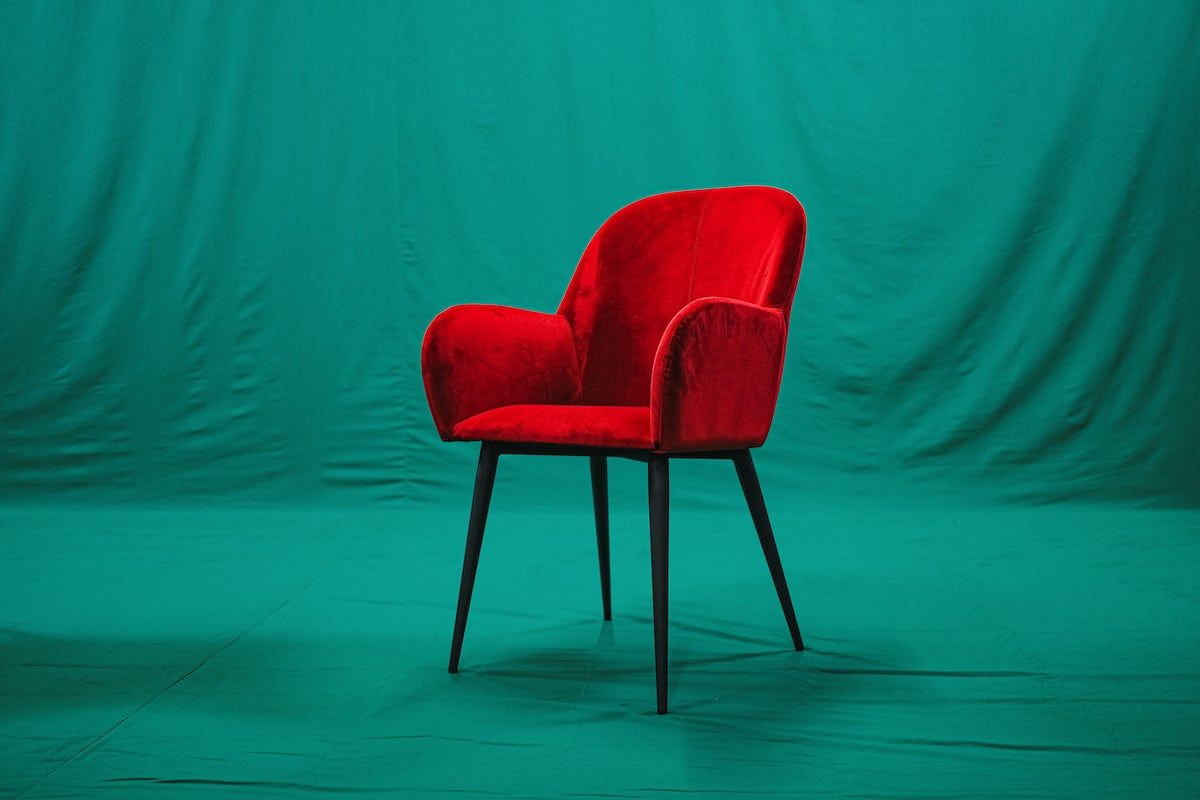 Alternative colors for the green screen
The exact color for green screens doesn't actually matter – as the software is capable of isolating pretty much anything.
It's most common to use red, white, and blue screens instead of green.
1. Red
Red is used less often since it can be commonly found within skin tones. Make sure you pay attention to your subject matter – so the colors don't match!
2. White
The same is valid with white since it can be found in skin tones or clothing. But it's still less intrusive than reds, yellows, and oranges and is commonly used in still photography.
3. Blue
When chroma-keying first rose to popularity, blue screens were initially used. Larry Butler used a blue screen in 1940 in The Thief of Baghdad.
Since then, green screens have become more popular. But blue is still the next best color due to its vibrancy and proximity to green on the color wheel.
Learn more about the post-production process
Now that you've got all the know-how on green screens, it's time to apply your knowledge. Head over to our page on post-production to level up your videos.
What color is a green screen?
Green screen green is a brilliant, vibrant hue. It's hex code is #04F404 and its RGB value is (4, 244, 4).
Why is the color of a green screen green?
Green screens are used due to the digital camera's sensitivity to green light. This makes it easier to isolate other colors from the scene when using green.
What color is best for a green screen?
Either greens or blues work the best for green screens due to their vibrancy and proximity on the color wheel.
How do you make a homemade green screen?
It's actually quite simple to make your own green screen. Many craft or fabric stores will have large rolls of solid blue or green fabric, which you can cut down and use at home.
Popular listings for rentals