GoPro HERO 11 Review: Is GoPro About to Release the Best Action Camera?
Rent camera gear from local creators.
A wise man once said that to predict the future, we need to look at the past.
Therefore, although we can only imagine what the next GoPro HERO 11 would be like, we have gathered some pretty good guesses of what the new action camera would look like and what could be improved.
Will there be a GoPro HERO 11 coming out in 2022?
As with every year, the new GoPro will probably launch in September.
Although there are no official announcements yet, it seems like a safe bet to assume, based on previous years, that September 2022 will bring a new GoPro to the market.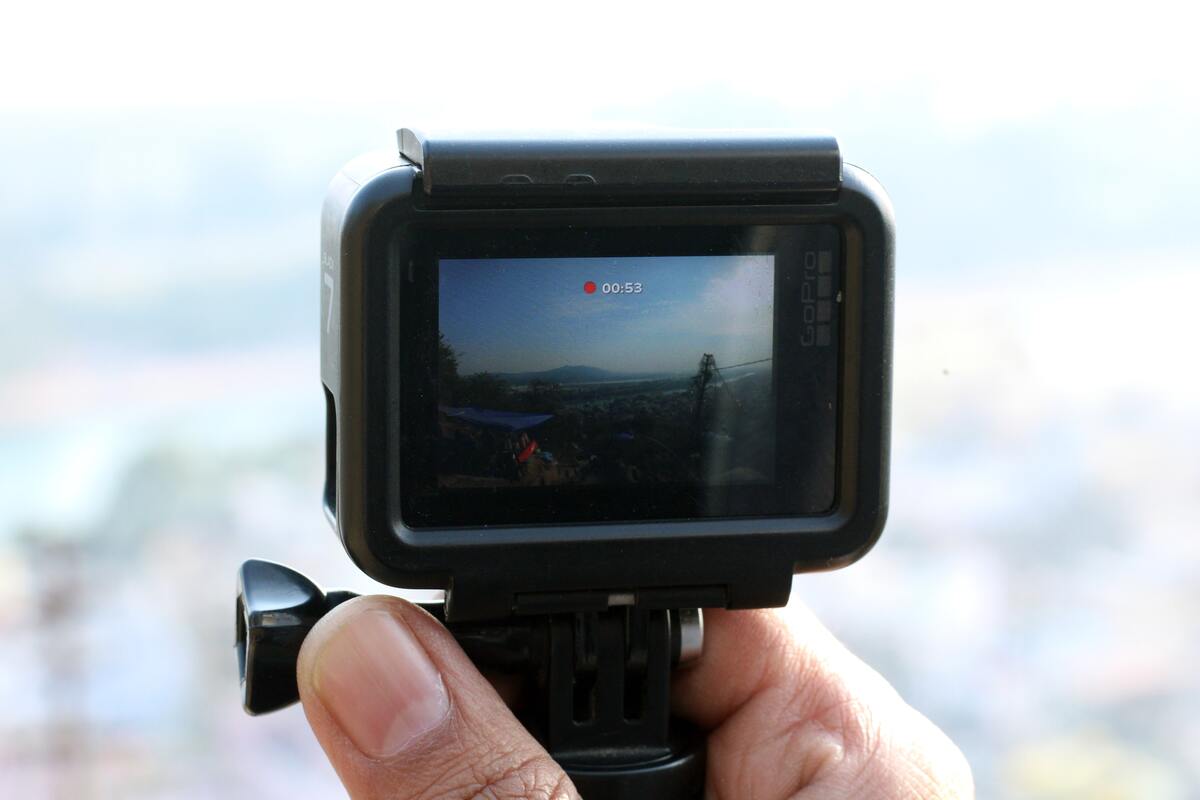 What can we expect from the GoPro HERO 11?
Form factor
Like GoPro 9 and 10, GoPro HERO 11 will likely be the same form factor.
Change of colour?
However, the most significant change we might see with GoPro HERO 11 is a different color.
There most likely won't be a change in the color of its body, but the logo could have a different color to stand out, like purple or green or even a light blue from their logo.
Improved resolution
There is a good possibility the company could improve the resolution to 5.7k 30 frames per second or even 6k 30 frames per second on the HERO 11.
Better low light performance
Being an action camera created to be outdoors, the GoPro has never been excellent in low lighting.
Due to the multiple complaints, they might change that with this new model. The manufacturers might make some good improvements on low lighting.
Updated slow-motion capabilities and Full HD at 480fps
They might also try to introduce some high-quality slow-motion features, but it would only allow you to shoot it in short bursts.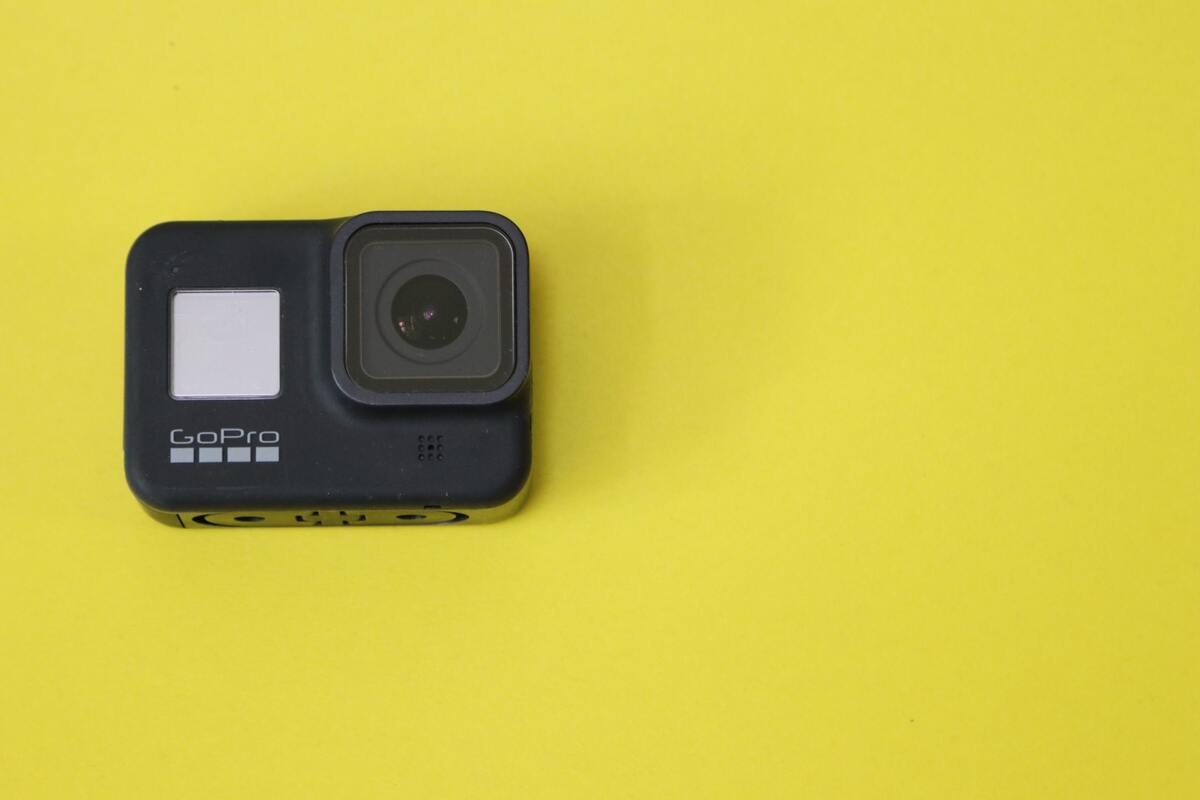 How could an upcoming GoPro improve from the GoPro HERO 10?
Fix overheating issues
When taking a closer look at the previous model, the GoPro HERO 10, the action camera often displays an overheating warning and promptly shuts down when used for a little more than 30 minutes.
One test demonstrated that it also becomes very hot to touch, especially in the metal parts around the lens port and the fold-down legs for the attachment point when running for more than 26 minutes.
This issue could be addressed in the new GoPro HERO 11. The camera should be reliable enough to shoot for more than 20 to 30 minutes without overheating.
Add customizable lens modes
GoPro has worked hard to produce a quality lens that enables the capture of clear, crisp, and vibrant footage. It's also tough, made from Gorilla Glass, essential for an action camera.
But GoPro has gone a step further with the Max Lens Mod, enabling an ultra-wide 155º field-of-view and image stabilization up to 2.7K resolution.
Wouldn't it be great if a few optical lens options for different scenarios?
This thought isn't new, and there are companies out there that customize GoPros and other cameras in various ways. Imagine if you had a different lens for different situations with your GoPro.
Say, a linear lens for vlogging, a standard wide for extreme sports and general use, and a longer focal length optic for drone and other aerial work.
This would also open up endless possibilities for effects lenses filters and engage a new creative filmmaker market without impacting the original customer base.
Want to learn more about all the different camera gear? Check out our page on camera equipment for everything that you may need.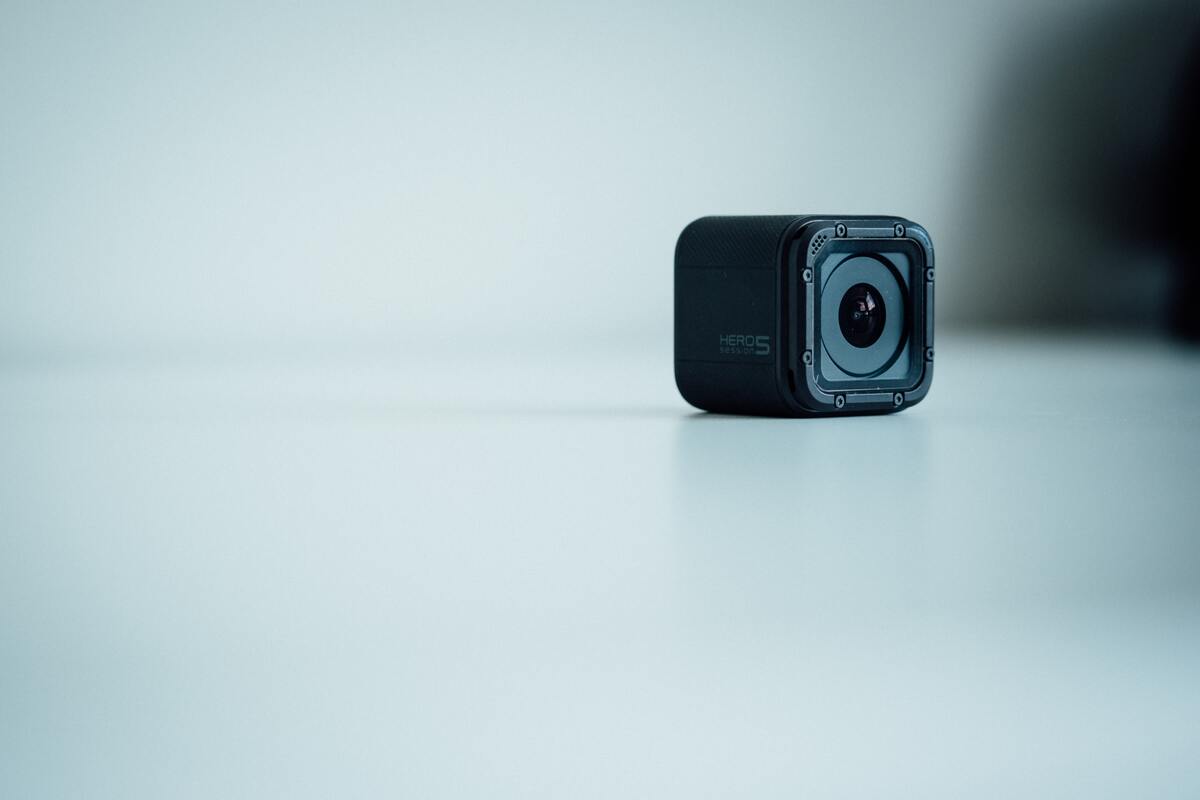 Incorporating apps
Due to the fast-growing mobile world, apps have become essential. There are now apps for everything, and their inclusion on the GoPro HERO 11 could enable increased functionality and features.
An effects app could see Instagram-style effects made available for your GoPro footage. Or YouTube or Facebook Live could be integrated.
Who knows, maybe even Pro users could find a revamped ProTune that offers S-Log color mode and timecodes.
These apps could be organized and managed in the GoPro app enabling the full integration of the GoPro Hero 11 Black with your mobile phone.
Multi-cam functionality
One of the biggest leaps in the quality of your GoPro footage is when you start to multi-angle, and there's only one way to do it. Use multiple cameras.
However, once you've captured a variety of angles on two, three, or more cameras, you then need to sync that footage together before it's edited.
Adding multi-cam functionality to the GoPro HERO 11 would enable you and your mates to go out for ride sync cameras. Then the data from each would automatically sync the footage to help speed up and ease editing, giving you a clear picture of your face plant from all angles.
Speed is vital for editing, and GoPro has already made massive inroads with its app. This could be extended with Multi-cam and effects capabilities. It could even enable fast auto-editing, switching between cameras based on motion and GPS data.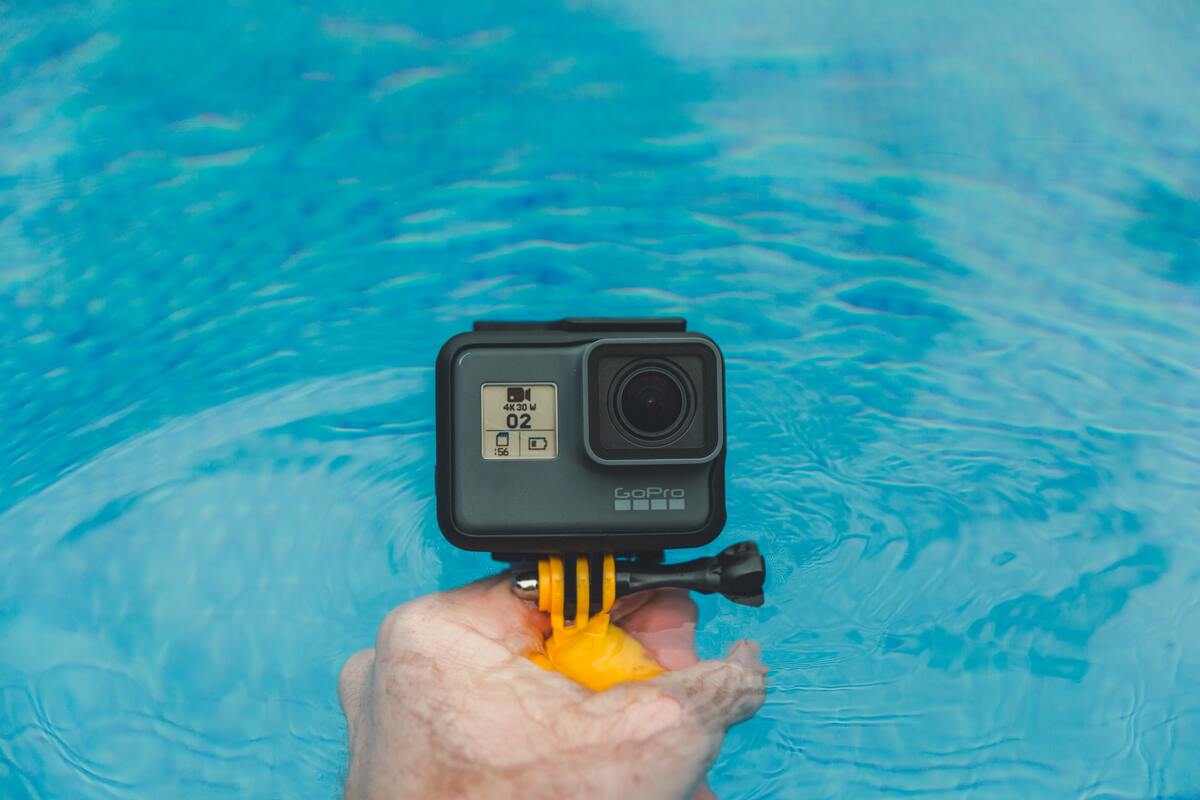 Intelligent photo options
When the Hero10 Black arrived, one of the prominent new features was the all-new GP2 processor, developed by GoPro. This new engine promises even better image quality and more variety of frame rates.
For a start, it enables better low light performance, more manual control, greater slow motion, and smartphone-style apps. We believe GoPro will build on this capability in the HERO 11 and introduce new intelligent photo options powered by AI.
The new GoPro camera would have subject detection and scene recognition like your smartphone. If you want to get a shallow depth of field, then AI tech will apply that effect.
Sony has made massive inroads into the mirrorless market with its Alpha range, but one feature that impresses us with these cameras is the ability to boost the feature set with apps.
Price and release date for the GoPro HERO 11?
If history repeats itself, we can probably expect a GoPro HERO 11 release date in late September 2022.
Every year for the past few years, GoPro has unveiled a new addition to its HERO range, so it seems inevitable we'll see a GoPro HERO 11 release date sometime within the third quarter of 2022.
When it comes to the price, the GoPro HERO 11 price tag is likely to be around the £450 / $475 mark, or around £400 / $425 with a GoPro subscription.
This seems a likely ballpark given that the GoPro HERO 10 price tag is £379.98 for the action camera plus one year of GoPro's subscription service or £470.99 for the camera without a subscription.
Depending on how big of an upgrade the HERO 11 will be, you can probably expect to pay at least £400 / $425, with a similar discount if you take on a GoPro subscription.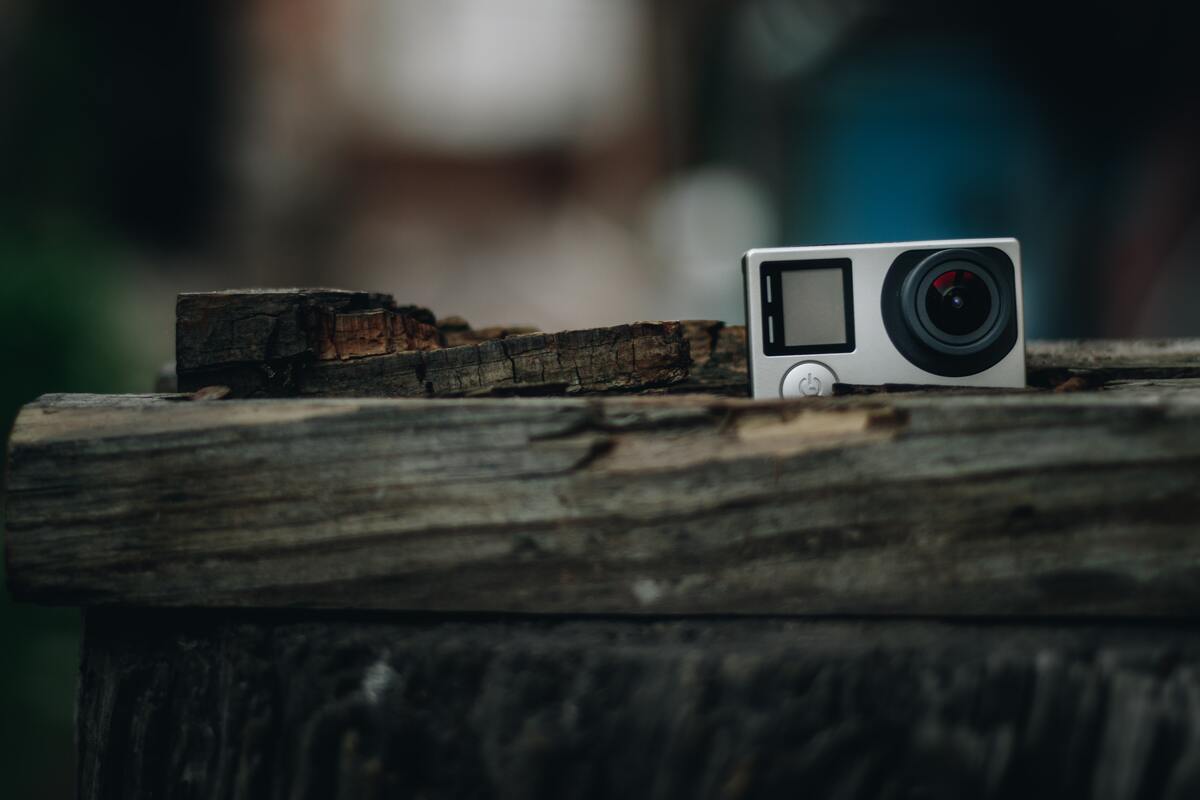 Rent or subscribe to a GoPro camera
While we all wait for the new GoPro to make its grand entrance, you can give already existing models a try by renting or subscribing to GoPro cameras.
Learn how to master them, what you like, and what you don't like about them and then in September 2022 see if the GoPro 11 is worth the update.
Will there be a GoPro HERO 11?
Yes
When is the GoPro HERO 11 release date?
September 2022
Rent a GoPro from local creators.
Save up to 40%.
Global Coverage included.
https://images.wedio.com/images/listing_images/images/1948485/300x215/0K8A9040.jpg
https://www.wedio.com/en/gopros
https://images.wedio.com/images/listing_images/images/1928815/300x215/rent-gopro-hero8-black-on-wedio.jpg
https://www.wedio.com/en/gopros
https://images.wedio.com/images/listing_images/images/1934653/300x215/DSC05486.jpg
https://www.wedio.com/en/gopros
https://images.wedio.com/images/listing_images/images/1939727/300x215/1366-2000-1366-2000-1600.jpg
https://www.wedio.com/en/gopros