Review of the X-T4 – Why Fujifilm Will Never Be As It Was
Rent camera gear from local creators.
If you liked Fujifilm-T3, you'd be pleasantly surprised: the X-T4 is an enhanced version of it, making you believe that the perfect camera exists!
Who wouldn't dream of a camera that produces terrific stills and videos? Read our full review to find out the Fujifilm X-T4's best features!
For curious minds that want to expand their knowledge of camera gear, we've prepared this guide to camera equipment - give it a read to discover all the photography essentials you need to have with you.
Fujifilm X-T4 key specs
26MP BSI CMOS sensor
In-body image stabilization
20 fps shooting with AF
4K video at up to 60p
1080 video at up to 240 fps, output as 4-10x slow-motion footage
The fully articulated rear touchscreen
3.68M-dot OLED electronic viewfinder
New NP-W235 battery is rated to give 500 shots per charge
Dual UHS-II card slots
USB-C type connector allowing USB PD charging
12 Film Simulation modes
Fujifilm X-T4: Pros and cons
Pros:
Pro-grade, dust- and splash-protected body
Excellent EVF
Improved battery
Excellent in-camera film looks and Raw processing
Class-leading APS-C sensor
IBIS is a big bonus for video and stills
Cons:
AF performance potential is limited by choice of lens
EVF behavior in low contrast light
No headphone jack (although a dongle is included)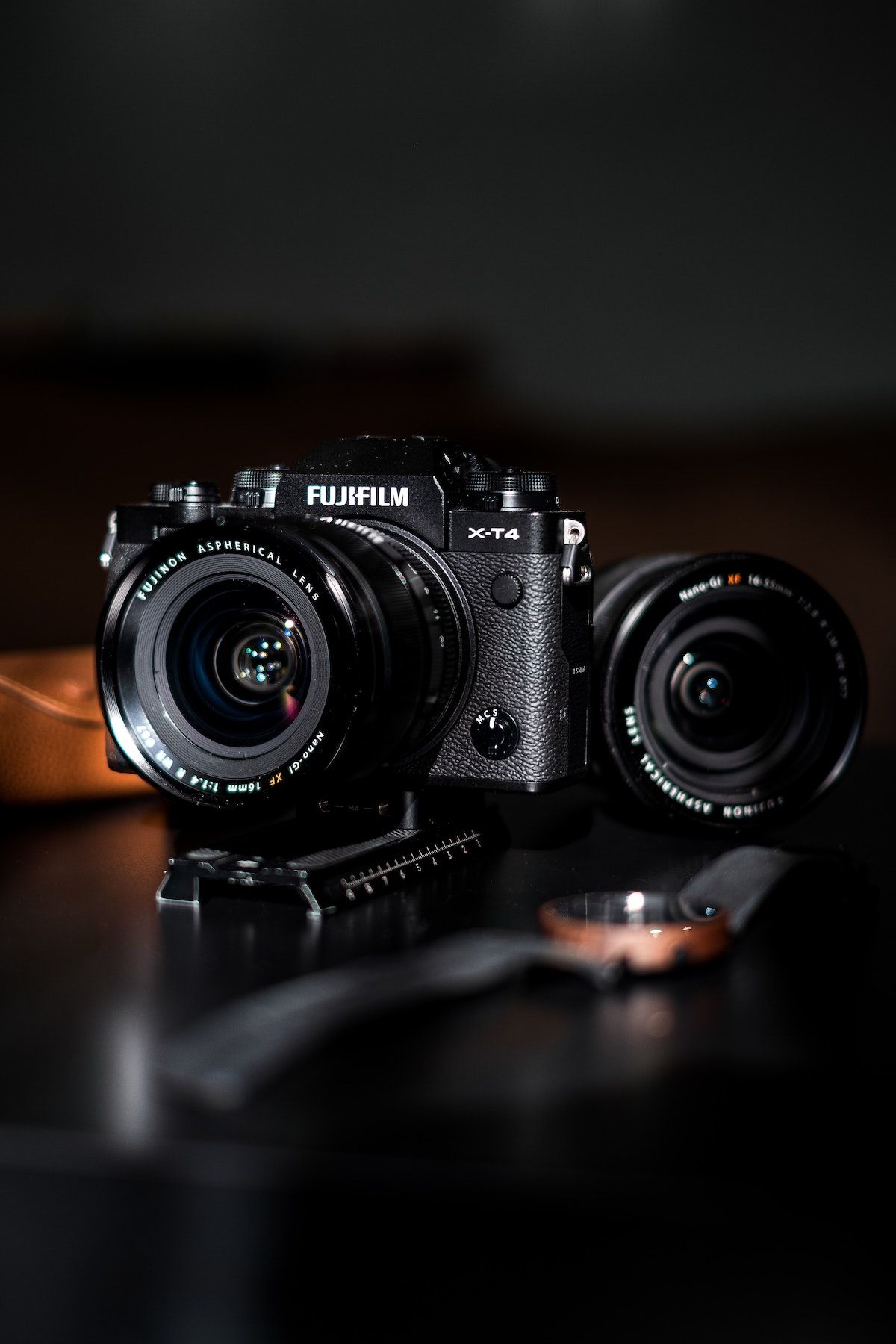 Video & image quality
The X-T4 has undergone some changes in video capabilities from the X-T3. However, the basic video capabilities are the same, 4K capture for 30 minutes.
Still, the added in-body stabilization changes the game, letting you tell the camera when you need a locked-off shot, and it works as effectively as a gimbal with slower movements and static shooting.
Excellent Film Simulation mode for great color profiles
The new Film Simulation mode is everything you could expect from Fujifilm and its color profiles.
The mode is called Eterna Bleach Bypass and comes as a color effect designed to mimic the Eterna film color profile when processed with a bleach bypass - the images come out with very low saturation and contrast.
Vari-angle monitor for flexible shooting
The new vari-angle monitor is a step forward from the tilting screen seen on X-T3. This comes in handy if you're working with a gimbal - you can turn the screen any way you need and flip it round for when you need to film yourself.
The touchscreen control is optimized, too, with more swipeable options.
Outstanding dynamic range expansion and minimal noise
The image quality from the X-T4 is on the same impressive level as its video capabilities. The way Fujifilm simulates film is excellent and offers a superb choice of in-camera looks.
Its dynamic range expansion and shadow/highlight tone settings help the camera adjust to high brightness ranges - up to the point where you might want to opt-out of shooting raw.
In terms of ISO, there is no visible sign of noise with up to ISO 6400, given that you set the exposure correctly. Even the extended ISO to 51,200 is usable and doesn't distort the quality - this spec is not there just for the numbers.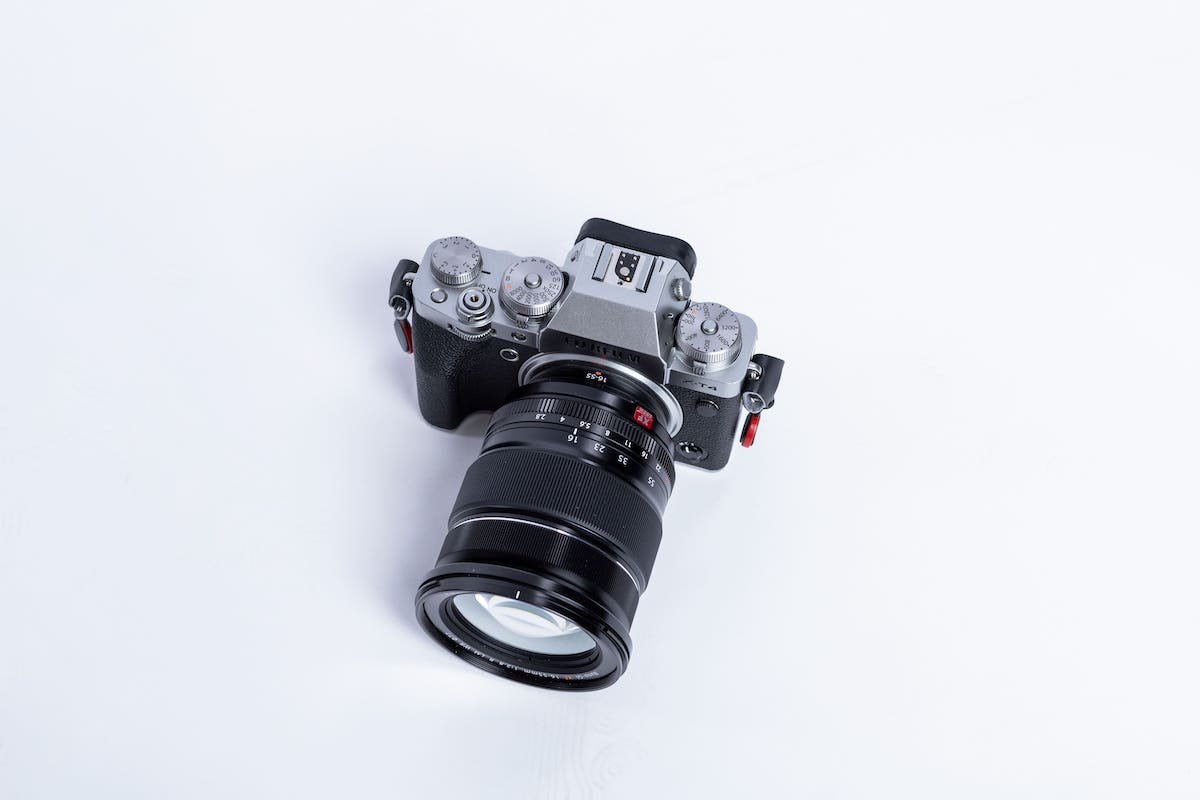 Body and design
The X-T4 comes in the same classic rectangular design and features external exposure controls as its X-series predecessors.
In addition, there's a shutter speed dial on the top and a physical ISO dial - here, Fujifilm stays with old-school classics of dial positioning.
Dedicated menu systems for still and movie shooting
The switch under the shutter speed dial now moves between Still or Movie shooting - because of this change; new dedicated menu systems are opened up for both Still and Movie shooting.
In addition, the controls have an 'A' setting, meaning you can quickly switch between full manual control, aperture priority, shutter priority, program AE and auto ISO.
Slightly bulkier than its predecessor
Compared to the X-T3, the X-T4 is a bit bigger, but not substantially - the body is just a couple of millimeters wider and thicker, but it doesn't affect the handling. This small add-up only makes the X-T4 a little grippier and makes the use of controls comfortable.
Performance and Autofocus
The shutter of the X-T4 has benefited from a few improvements – it's more robust, has a 300,000-shot life, is quieter than X-T3's one by around 30%, and is faster with a new 15fps top speed.
With the electronic shutter, the camera maxes out at 30fps. In addition, it comes with a PreShot mode, interval timer, panorama, HDR, bracketing, and a range of advanced filters.
Fast and reliable 425-point hybrid AF system
Autofocus is still the 425-point hybrid system - quick and reliable across many scenarios.
The X-T4 does an excellent job tracking eyes and faces, though its sudden and erratic movements may affect the tracking abilities.
Still, portraits come out pin sharp, even in low contrast light and with subjects turning their face in and out of view. To get the best of its autofocus system, it's essential to learn the camera's responses and anticipate which AF mode will work best in any situation.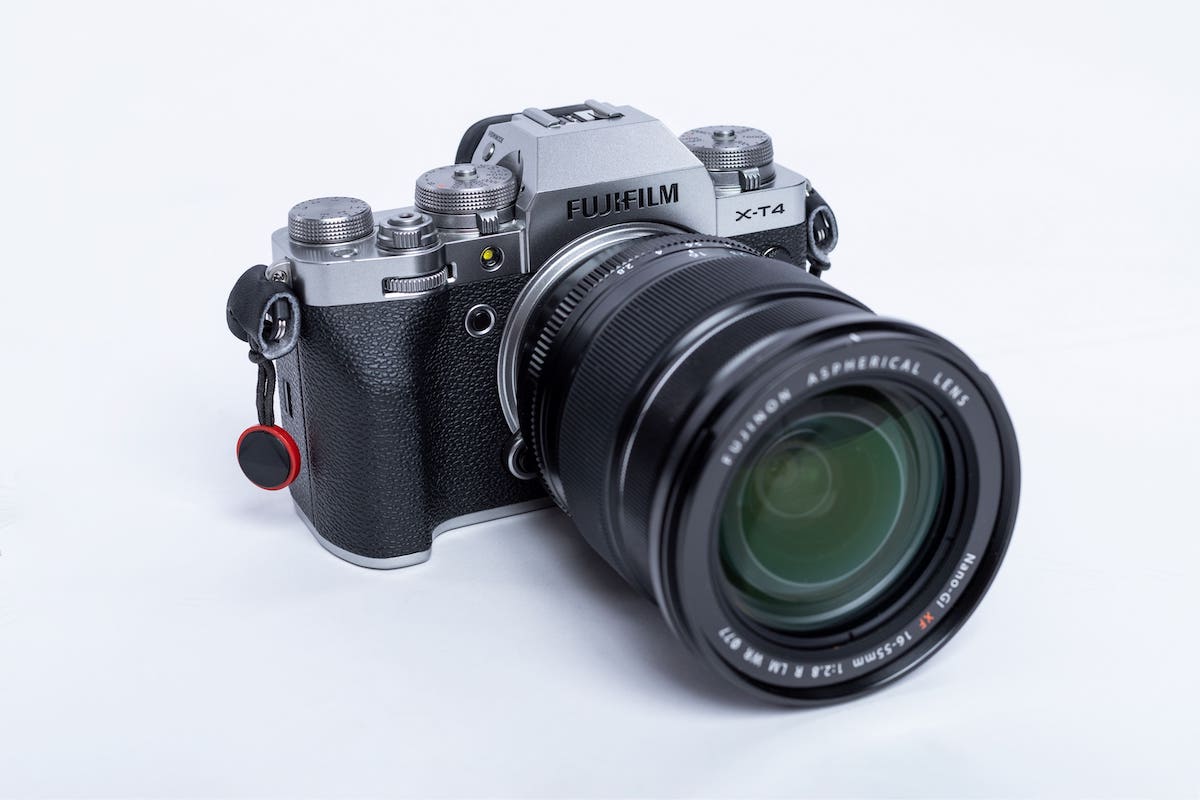 Fujifilm X-T4 vs. Sony A6600
Sensor: 26.1MP versus 24.2MP
ISO: 160 - 12800 vs. 100 - 32000
EVF: 3690k dot vs. 2359k dot
Continuous shooting: 15fps vs. 11fps
Video resolution: 4096 x 2160 vs. 3840 x 2160
High-speed video: 240fps vs. 120fps
Storage slot: 2 vs. 1
Battery life: 810 shots vs. 500 shots
Who should get the Fujifilm X-T4?
The Fujifilm X-T4 is a go-to for filmmakers - the video quality is excellent, both with 4K and FHD, the continuous autofocus system easily tracks moving faces and objects.
The image stabilization makes the camera perfect for run-and-gun videographers who want steady shots without getting a gimbal.
Photographers, don't get discouraged, though: the X-T4 can offer you quite a lot!
You'll benefit from the improved battery life, enhanced stabilization for non-stabilized lenses, a menu system, and controls clearly distinguished for photo or video use.
In addition, with the beautiful colors of RAW images - some, you won't even need to do the editing.
Final verdict: Is the Fujifilm X-T4 worth it?
The Fujifilm X-T4 is a mirrorless camera with two personalities – on the outside, it's a retro model with chic analog dials, but inside it's packed with more advanced features not seen on any other X-series so far.
The X-T4 offers splendid stills and videos, ticking all of the boxes that matter the most.
Its in-body image stabilization is a game changer, and a more robust shutter and higher-capacity battery make it one of the best hybrid cameras.
Is Fujifilm X-T4 full-frame?
No, the X-T4 is not a full-frame camera, although its performance is definitely on the full-frame level.
Is the Fujifilm X-T4 a good camera?
The X-T4 offers splendid stills and videos, ticking all of the boxes that matter the most. Its in-body image stabilization is truly a game changer, and a more robust shutter and continuous autofocus system make it one of the best hybrid cameras out there.
Is Fujifilm X-T4 worth it in 2023?
The Fujifilm X-T4 is absolutely worth it in 2023 - it's a feature-rich camera that offers amazing video and stills performance.
Popular listings for rentals