21 Amazing Fashion Photography Books: To Keep, Read & Watch
Rent film gear from local filmmakers.
Rent film gear from local filmmakers.
Fashion photography books have been created for several decades. They're an outlet for distinguished photographers and magazines to commemorate their work. They can also center around iconic eras or even models. Get inspiration from the 21 amazing publications below.
New to photography? Learn the basics with Photography 101.
What should you use books on fashion photography for?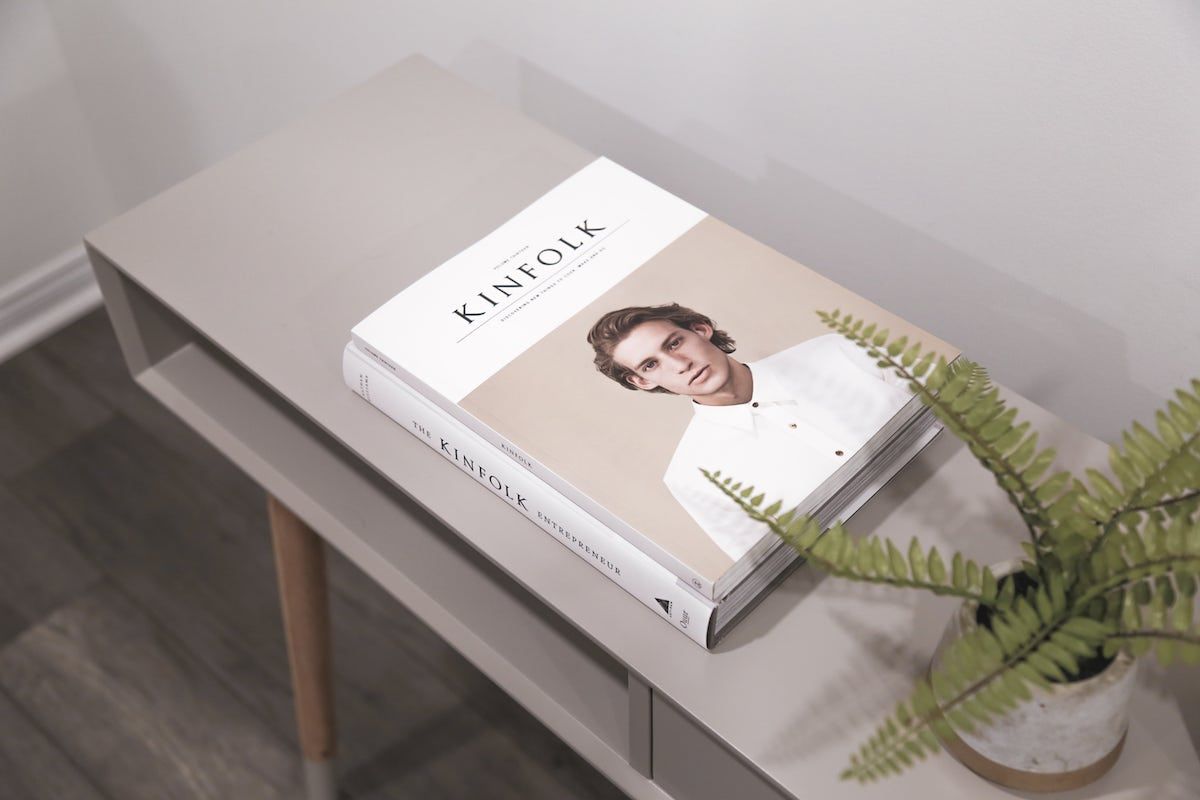 Fashion photography books can serve several purposes. You can use them for inspiration to guide your creative endeavors. By checking out the works of esteemed peers and influential experts, get closer to realizing your full potential and developing your unique style.
You might fashion photography books to educate you. Some of them have the goal to help and guide aspiring or intermediate creators with their craft.
21 of the best fashion photography books
1. Vogue: The Gown, by Jo Ellison
This glamorous book by Jo Ellison celebrates haute couture dresses featured in Vogue from the early 20th century to the modern-day. Vogue: The Gown spans over five thematic chapters, showing off lavish outfits in the Classical, Fantasy, Drama, Decorative, and Modernist categories.
This publication features fashion superstars across all professions. Models like Linda Evangelista, Naomi Campbell, Kate Moss, Marlene Dietrich, Cindy Crawford, and more wear stunning outfits. The iconic pictures star gowns from Givenchy, Cavalli, Lagerfeld, and Jean Paul Gaultier, amongst others. The photographers include Mario Testino and Helmut Newton.
You can purchase Vogue: The Gown for $32.99 on Amazon today.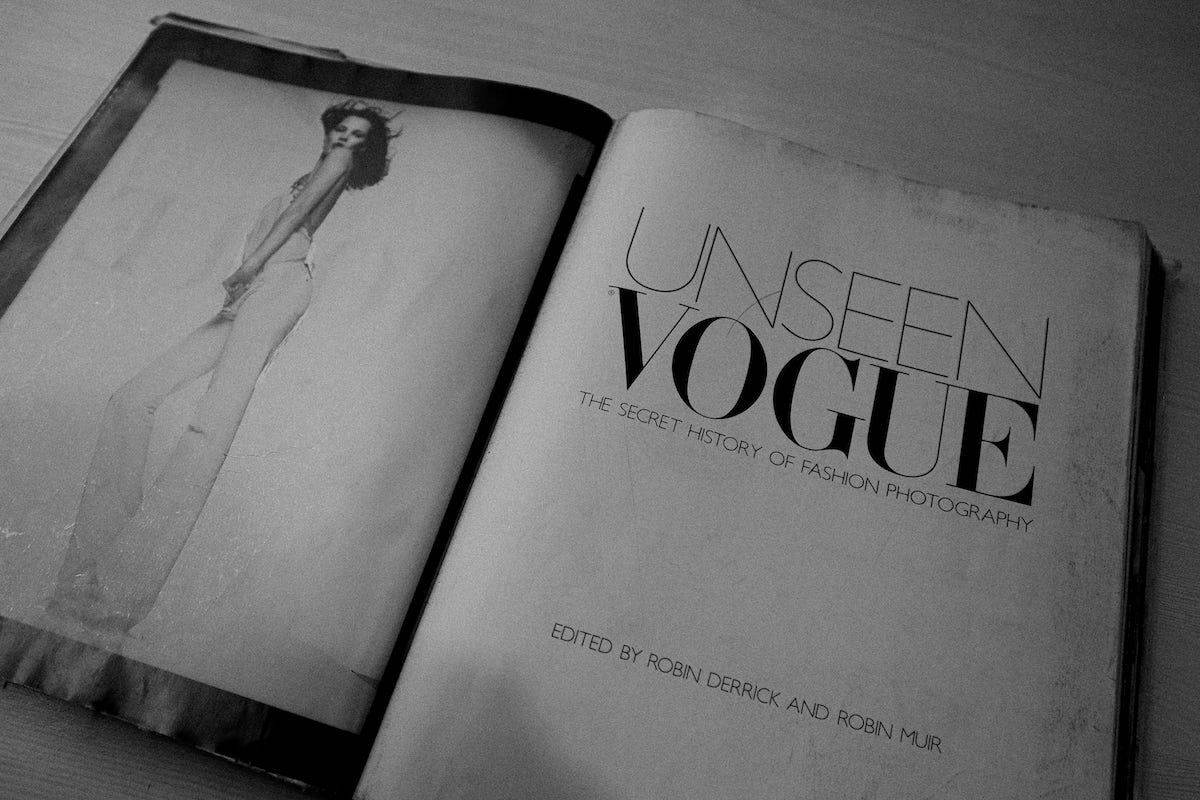 2. Horst: Photographer of Style, by Philippe Garner, Claire Wilcox, and Robin Muir
Horst: Photographer of Style is a lavish celebration of Horst P. Horst, and his epic career spanning over six decades. Besides the authors, fashion icons Anna Wintour contributed by writing the foreword. Susanna Brown, the curator of Victor and Albert Museum, edited the publication.
Horst features the photographer's fashion shots, portraiture, interiors, and nudes. Stars like Coco Chanel and Elsa Schiaparelli make appearances.
The book is available on Amazon for $602.32.
3. Avedon Fashion 1944-2000, by Vince Aletti, Philippe Garner, and Carol Squiers
Influential fashion photographer Richard Avedon's work is immortalized with this carefully curated collection.
Avedon Fashion 1944–2000 features images originally published in magazines like Harper's Bazaar, Vogue, Egoiste, and The New Yorker. These artistic photos date back to the first sizeable exhibition in 2009 at the International Center of Photography.
To check out Avedon's iconic work and gain insights, get the book on Amazon for $393.4.
4. Harper's Bazaar: First in Fashion, by Marianne Le Galliard
If you're a fashion or fashion photography enthusiast, you've held and read a Harper's Bazaar magazine. This book by Marianne Le Galliard follows the lifespan of the publication from its founding to modern-day success.
The groundbreaking magazine's best covers and iconic pages are chronologically featured in First in Fashion. An eclectic mix of fashion luminaries and visionary photographers, like Yves Saint Laurent, Karl Lagerfeld, Tom Ford, and Jean Cocteau. The book was based on the Muse des Arts Décoratifs exhibition in Paris.
Purchase this fashion photography must-read for $55.82 on Amazon.
5. On the Street: Five Decades of Iconic Photography, by Bill Cunningham
Get a different perspective from Bill Cunningham with this book on his iconic photographs. Bill dedicated decades of his life to documenting the fashion scene of NYC on the streets and in high-end fashion shows.
Bill gained recognition for his talent and humble attitude while recording how fashion changed in the city. The book features many of his original photos from The New York Times and some never-before-seen images.
On the Street: Five Decades of Iconic Photography is available to buy for $33.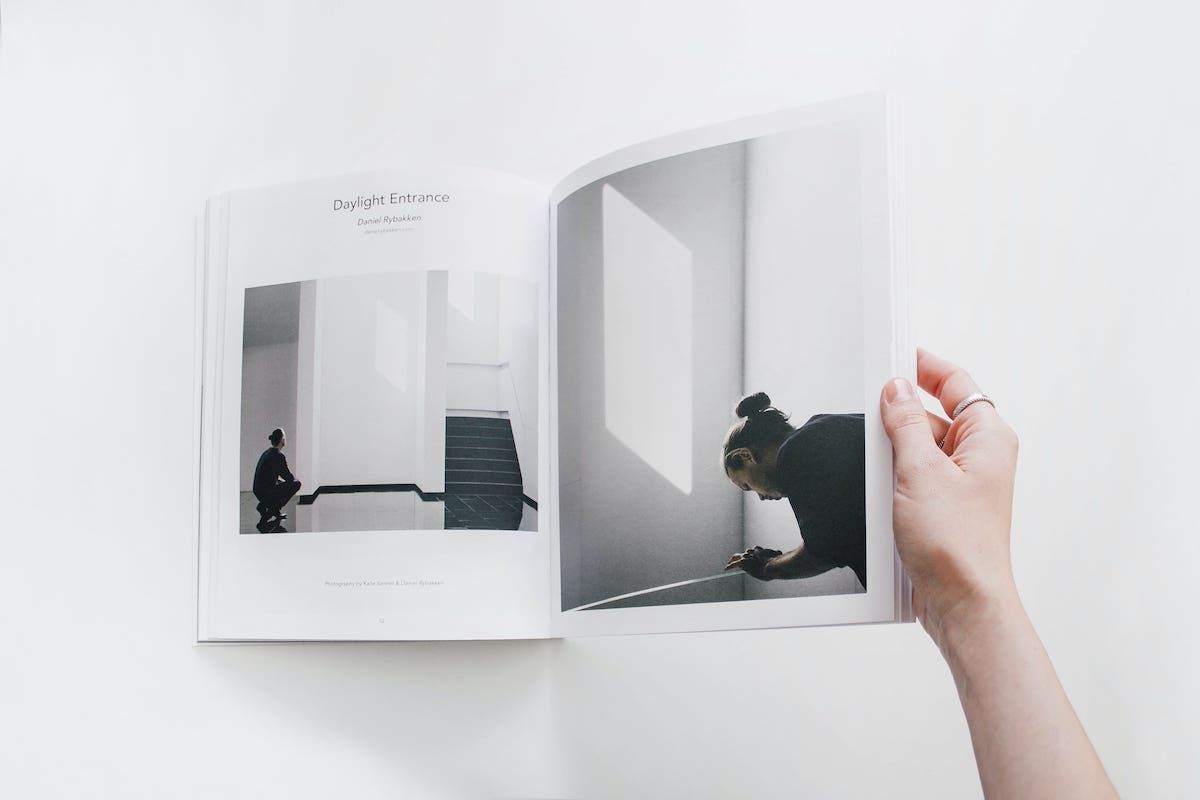 6. Annie Leibovitz at Work, by Annie Leibovitz
Gain a rare insight into fashion photography elite Annie Leibovitz's work and life. In this bestseller from 2018, she discusses how her pictures got made. Her topics include portraiture, photojournalism, lighting, and cameras amongst others. Get a sneak-peek into Leibovitz's day-to-day, her work with writers, and the transition from film to digital cameras.
She also discusses working with celebrities like John Lennon and Yoko Ono, Demi Moore, Barack Obama, and Arnold Schwarzenegger.
You can find the book for $22.49 on Amazon.
7. Peter Lindbergh. On Fashion Photography, by Peter Lindbergh
Peter Lindbergh, a German photographer and pioneer, is renowned for his intimate, monochrome images that redefined beauty at the turn of the 20th century.
On Fashion Photography follows his career through over 300 images from four decades of the photographer's career. It traces Lindbergh's cinematic approach and his break onto the fashion scene. His unique style made an impact on the contemporary world of fashion. At the height of his professional success, he photographed Kate Moss, Kristen McMenamy, Madonna, and Tina Turner.
Find out more by getting the book for $50.77.
8. Irving Penn: A Career in Photography, by Irving Penn
Irving Penn has turned to fashion photography after getting his start with photojournalism. Therefore, his fashion photos usually had a central narrative that conveyed emotion well, creating stunning and captivating images.
In this book, you get to know Penn himself through 90 versatile images. You can find the Irving Penn: A Career in Photography for $75 on Amazon.
9. Helmut Newton SUMO, Revised by June Newton
Helmut Newton SUMO features the famous photographer's most iconic and controversial images. His love for racy fashion photos, portraits, and nudes is reflected in this work. It features over 400 images, many of which are made public for the first time.
The edition revised by the artist's wife and actress June Newton, this book breaks records in terms of size and content. At 35.4 kilos, you better prepare a sturdy shelf for it!
The hardcover book is available for purchase from  $299.99.
10. Dior Couture, by Patrick Demarchelier
Shot entirely by photographer Patrick Demarchelier, Dior Couture focuses on one of the biggest brands in the fashion industry. If you enjoy a classic look and incredible gowns, this book will hit the spot.
This fashion photography book comprises a portfolio of various portraits Demarchelier shot for Dior throughout his career. Find it on Amazon for $58.88!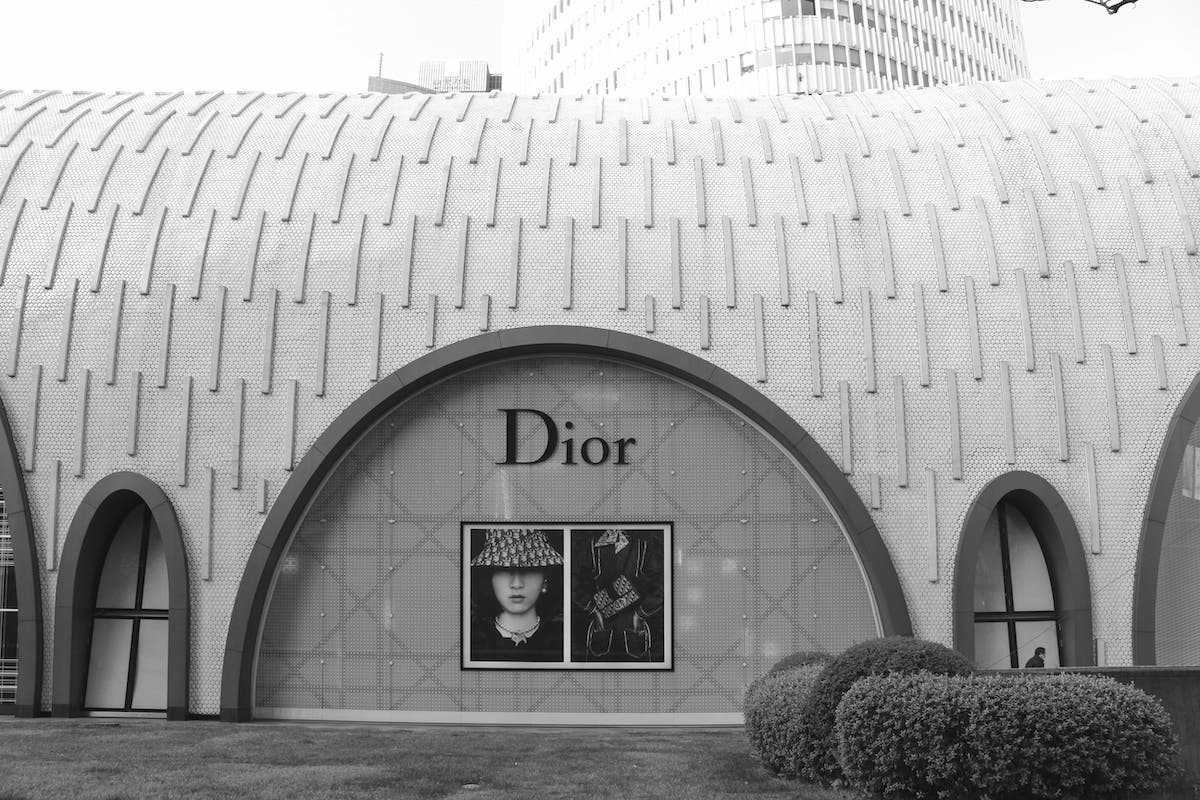 11. Kate Moss, by Mario Testino
Kate Moss by Mario Testino is a tribute to the photographer's greatest muse. In this book, you'll get to know both of them through two decades of friendship and collaboration.
This glossy hardcover features several photos from Testino's private archive. It provides an intimate insight into the lives of these two fashion icons.
Kate Moss includes over 100 photographs that show a more genuine side to the model.
You can buy the book on Amazon for $38.56.
12. The New Black Vanguard: Photography Between Art and Fashion, by Antwaun Sargent
In The New Black Vanguard: Photography Between Art and Fashion, author Antwaum Sargent discusses the transformation in fashion and art industries today. She addresses the issue of representation, historical barriers, and the commercial image of the Black body today. She reflects on these fields becoming more inclusive and what this can mean for the industry.
The New Black Vanguard: Photography Between Art and Fashion features the portfolios of fifteen contemporary fashion photographers, including Tyler Mitchell, Campbell Addy, and Nadine Ijewere. This book presents and prompts interesting conversations around the history and future of inclusivity. It's a highly recommended read.
You can find The New Black Vanguard on Amazon for $35.83.
13. The Essential Marilyn Monroe, by Milton H. Greene
The Essential Marilyn Monroe captures the legend at the height of her beauty and fame. Milton H. Greene met Monroe in 1953, and they established a close working relationship built on mutual trust and friendship. Greene photographed Monroe over 50 sessions in a plethora of settings and activities.
After the photographer's passing, his son and fellow photographer Joshua Greene worked tirelessly on restoring his father's archive. The Essential Marilyn Monroe was finally released in 2019 to honor the legacy of both notable artists.
While this publication is one the fringe of fashion photography books, it's a fascinating read for any creator seeking inspiration. You can find it on Amazon for $26.85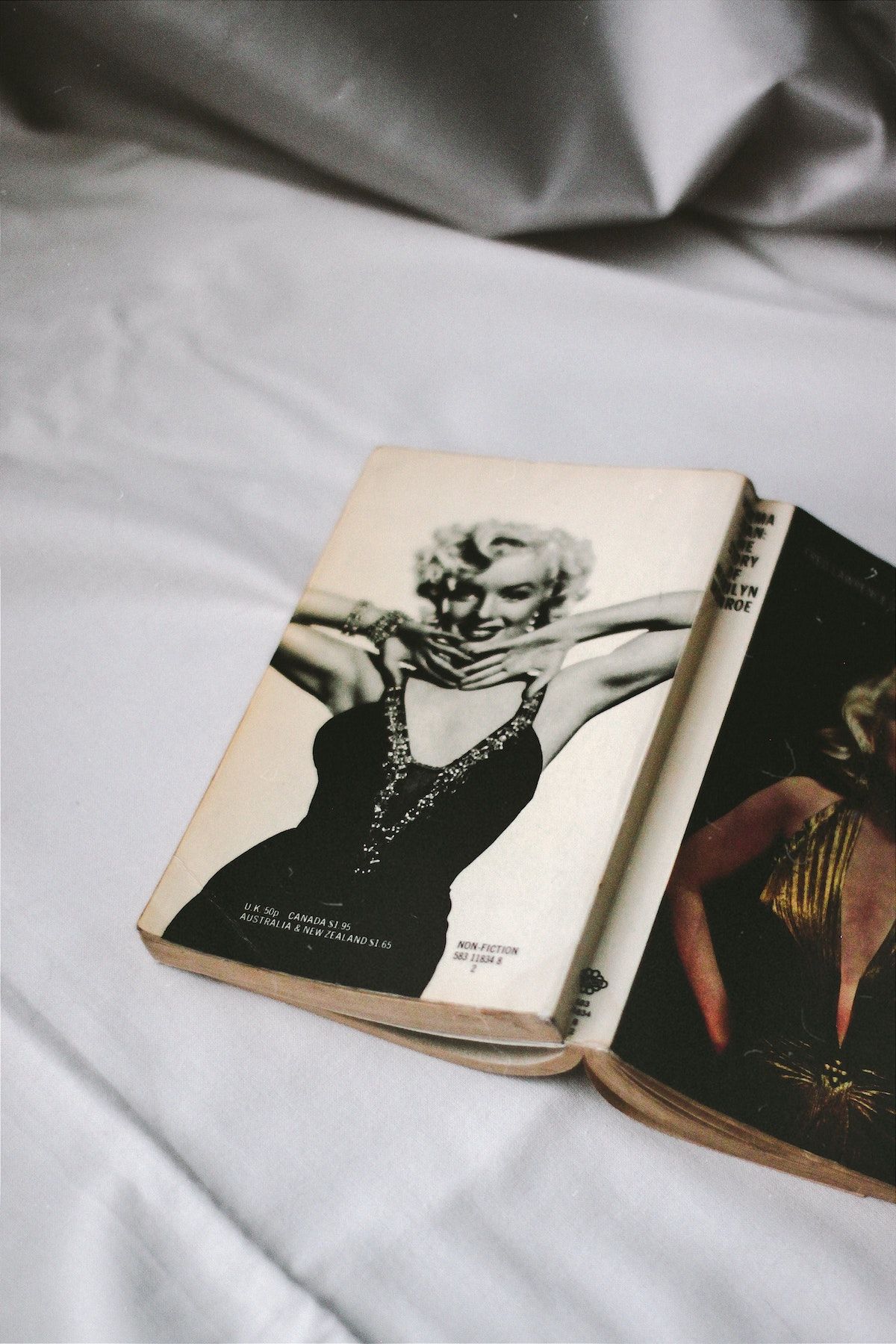 14. Lighting People: A Photographer's Reference, by Rossella Vanon
Italian fashion photographer Rossella Vanon wrote and illustrated this lighting reference in 2016. Lighting People: A Photographer's Reference is an excellent guide for any aspiring creator hoping to break into the cutthroat world of fashion.
Lighting is an art every aspiring photographer must study and master. Starting out? Check out Photography 101 for the best tips for beginners.
This book features abundant examples and illustrations from Vanon's own work. It also has a section dedicated to demonstrating different lighting setups and angles in a reference gallery. Lighting People: A Photographer's Reference is currently available on Amazon for $42.95.
15. Pictures, by Tim Walker
Published in 2008, Pictures by Tim Walker is a detailed, in-depth collection of the creator's own work and process. The author and prominent fashion photographer, Tim Walker offers exclusive insight into the industry through sketches, contacts, and planning pages.
His work for magazines and clients like Vogue and Comme des Garcons is showcased stunningly over 363 pages.
You can get your hands on Pictures by Walker for $395.
16. Tom Ford, by Tom Ford and Bridget Foley
Fashion designer and icon Tom Ford transformed Gucci and Yves Saint Laurent into some of the most stylish and sexy brands. Tom Ford covers this story as a complete catalog of Ford's design work between 1994-2004. It features pieces that reinvented style and singlehandedly created trends. The book includes over 200 photographs taken by Richard Avedon, Mario Testino, Terry Richardson, and numerous other photographers of the same caliber.
The book was authored by Bridget Foley with the full cooperation of the photographer. His sense of style and gravitas radiates from every page, making it a fascinating read.
If Tom Ford caught your eye, find it on Amazon for $73.98.
17. Icons of Style by Paul Martineau, Elizabeth Anne McCauley, and Ivan Shaw
Icons of Style is a curated collection of fashion photography throughout history. In five chapters, the book discusses trailblazers, like Steichen, Munkácsi, Avedon, and more. Its lavish illustrations include over three hundred photographers, with select magazine covers and advertisements. The chapters follow the evolution of fashion photography up to modern conceptual work.
Icons of Style is a catalog that serves as inspiration for the new generation of upcoming creators in the industry.
The book is available on Amazon for $64.64 beginner.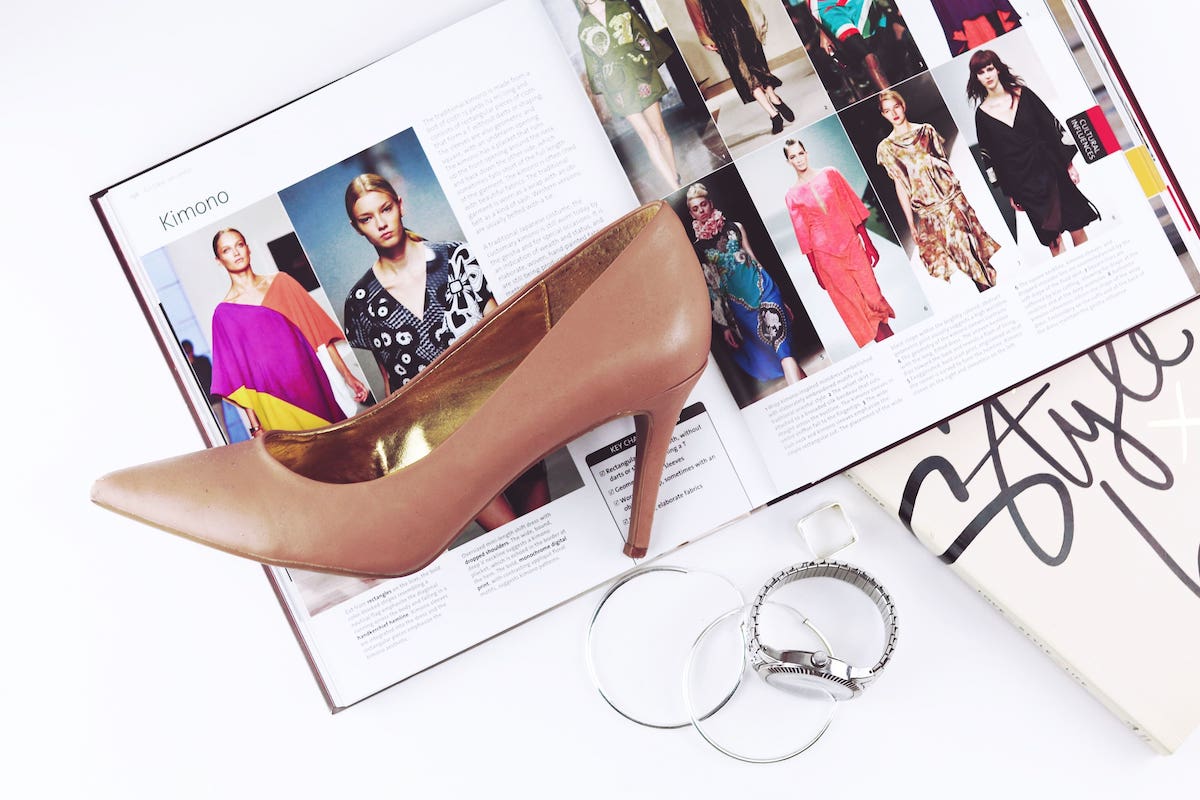 18. Photographing Fashion: Art and Techniques, by Leigh Keily
Leigh Keily's Photographing Fashion: Art and Techniques provides excellent insider tips and advice for aspiring fashion photographers. This guide to the craft details technical pointers on using your camera to its full potential. It also walks you through idea generation and pitching, and publication.
Australian-born, London-based fashion photographer Keily shares his experience within the world of fashion. His guide to stunning photos includes the pros and cons of shooting in-studio and on-location. Learn more with this publication, which can be yours for $17.14.
19. Terry Richardson Vol. 1 & 2: Portraits and Fashion, by Terry Richardson
This detailed study of Terry Richardson features his iconic fashion and editorial photographs. The artist made a great impact on contemporary culture and revolutionized the world of fashion photography.
Follow Richardson's career from the 90s to today as he developed his signature style and lighting featured in influential magazines like The Face, Vogue, i-D, and more. The book is illustrated with two decades of awe-inspiring ads, editorials, and celebrity portraits.
Get the volume to gain insight into the career of the controversial creator for $63.62 on Amazon.
20. Fashion photography, by Bruce Smith
Fashion photography veteran Bruce Smith teaches the must-know topics of the industry in this publication. He addresses everything from choosing a location, posing the models, and working with props to post-production and marketing.
Fashion photography is an illustrated guide that includes Smith's thoughts on works by established photographers like David LaChapelle and Barry Lategan beyond helpful tips.
You can get this paperback on Amazon for only $3.46.
21. Men without ties, by Gianni Versace and Barry Hannah
Men without ties is a volume centered on Gianni Versace's vision of men's fashion in 1995. This classic became a staple of fashion photography books by introducing images representing the self-assurance and elegance that Versace's modern man radiates.
Illustrated with extraordinary images filled with a rich palette, patterns, and textures it redefined the way people considered man's fashion.
The publication features the era's icons like Slyvester Stallone, Jeff Bridges, and K.D. Lang. It can adorn your bookshelf for $54.7.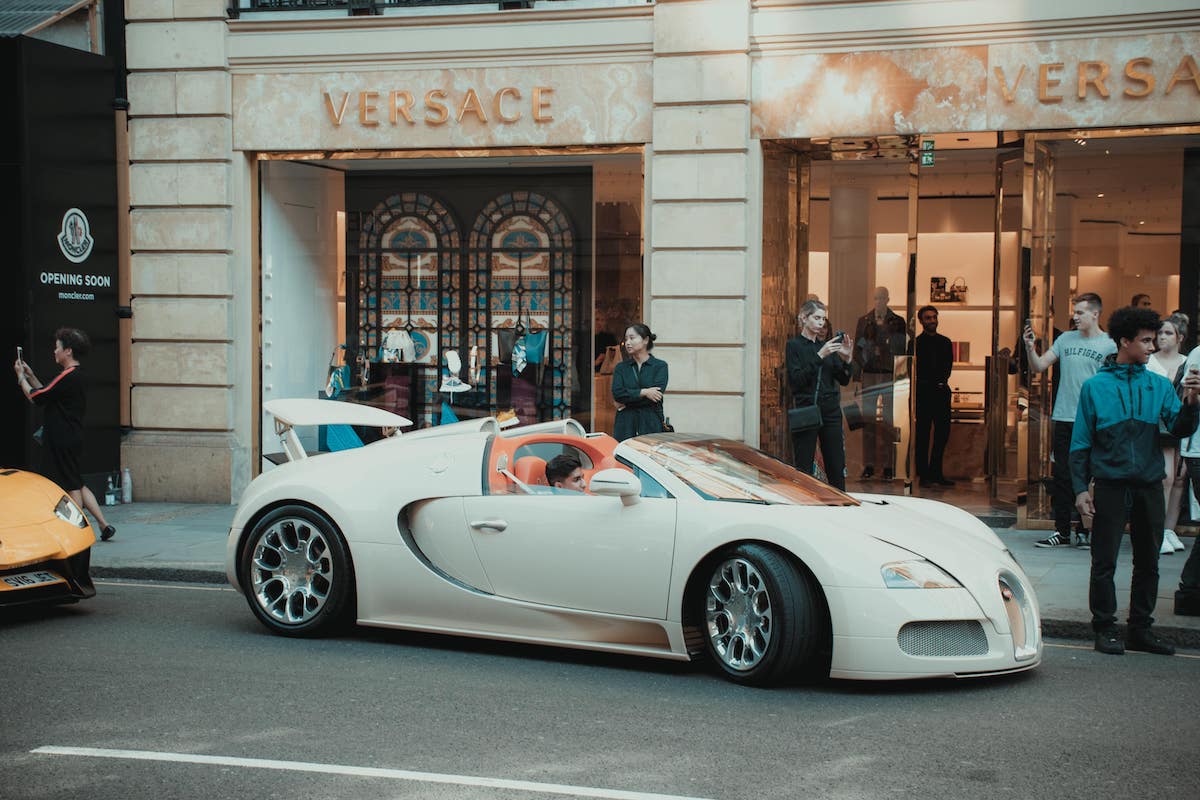 Learn fashion photography with James Nader
Hopefully, these fashion photography books inspire and educate you. If you want to learn more, check out our fashion photography masterclass with James Nader.
Explore the boundaries of your photography and enjoy learning!
How can I learn fashion photography?
Learn fashion photography by browsing the best books on the subject, or check out a comprehensive guide.
How do I become a fashion photographer for Vogue?
Master the craft and work your way up to smaller publications. Check out Vogue's style and make it your own to fit into the magazine's modern and chic image.
Popular listings for rentals