Product review: Easyrig Vario 5
Rent camera gear from local creators.
For many professional camera operators, getting a handled look for the footage without breaking their back is quite a task, unless they have a camera rig vest like Easyrig Vario 5.
This rig vest is a unanimously chosen winner among camera support systems - keep reading our review to explore why it's the most popular support rig among the majority of filmmakers!
Curious to learn more about filmmaking equipment? Check out our complete guide to camera equipment.


Easyrig Vario 5 review: Is it worth it?

Yes (If)
If you're a professional filmmaker working on set, this rig is a wonderful solution that will enhance your filming process and will guarantee your physical health unaffected by the weights of the gear.
No (if)
If you're a casual videographer, chances are you won't need such sophisticated gear, as it is specifically designed for professional use.

Easyrig Vario 5 review
A body-worn support system, the Easyrig Vario 5 with Gimbal Rig Vest and 9" Extended Arm can hold camera rigs weighing 11 to 38 lb. To support the weight of the gimbal rig, the system uses a suspension line, which relieves the strain on your arm, shoulder, and neck muscles and distributes it across your torso instead. By adjusting a screw in the back of the tension line, you may adjust the tension to the ideal level for your setup.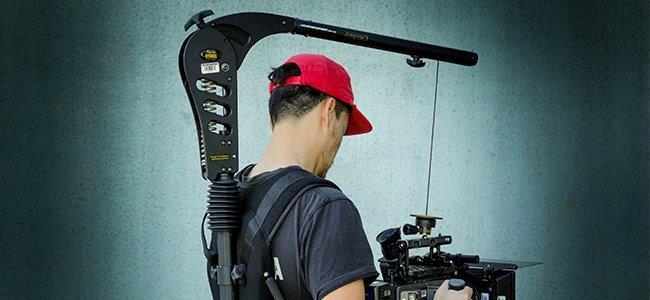 The Gimbal Rig vest, a Vario 5 standard support bar, and a 9" extended support arm make up the system. The Gimbal Rig vest offers additional lower back support that enables you to carry weights further from your body and is designed for use with motorized gimbal stabilizers.


Easyrig Vario 5 pros and cons

Pros
Fits all cameras
The most popular rig in the cinematography world
Provides extra support around the waist
Adjustable line tension
Reduces strain on arms, neck, and shoulders
Quality build

Cons
Easyrig Vario 5 vs Easyrig Cinema 3

Load Capacity: 5 to 17.24 kg vs. 10.9 to 12.9 kg
Height: 97 to 114 cm vs. 100 to 110 cm
Weight: 6.4 kg vs. 4.3kg
Counterweights: None vs. None
Belt Size: 80 to 130 cm vs. 85 to 110 cm
Suspension Line Length: 88 cm vs. 143cm

Easyrig Vario 5 Review

Build
The Vario 5 power pack, the STABIL G2 foldable shock-absorbing arm, and the standard-size Gimbal Rig Vest are all included in Easyrig's Vario 5 with STABIL G2 & Standard Gimbal Rig Vest. The wide front of the vest is made to fit comfortably around the waist and over the hips. Additionally, the kit includes the typical Easyrig camera hook. This camera mount can be easily adjusted to fit top handles, similar-shaped support bars, and the native camera handles.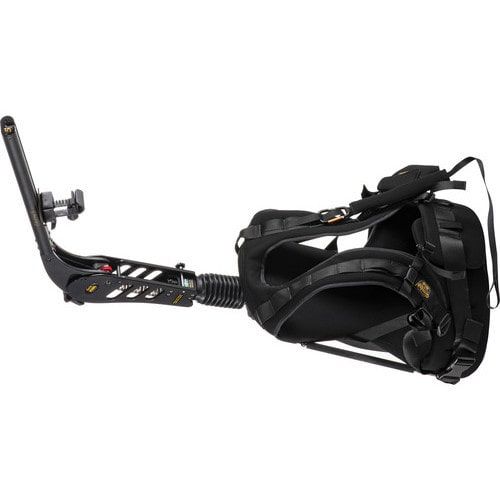 The Vario 5 enables tension adjustment on the rear for loads weighing 11 to 38 pounds and features a 35" integrated suspension line. Instead of a typical arm, there is the STABIL G2 Arm. It is made to support your camera's weight while also enhancing photos. Additionally, it features an integrated stand hanger that enables you to place your entire rig on the edge of a film cart or other edge-like surface.

Package
There are two flavors of the Vario 5. the strong and the average (5-17kg) (14-25kg). A support arm, a lockable hook, a hip belt made of breathable fabric, an instruction booklet, and a transport bag are all included in the standard kit. You don't have to utilize higher payloads simply because Easyrig can carry them, which is one of its best features. The system's only goals are to increase your shooting times, make you more agile, and protect your back.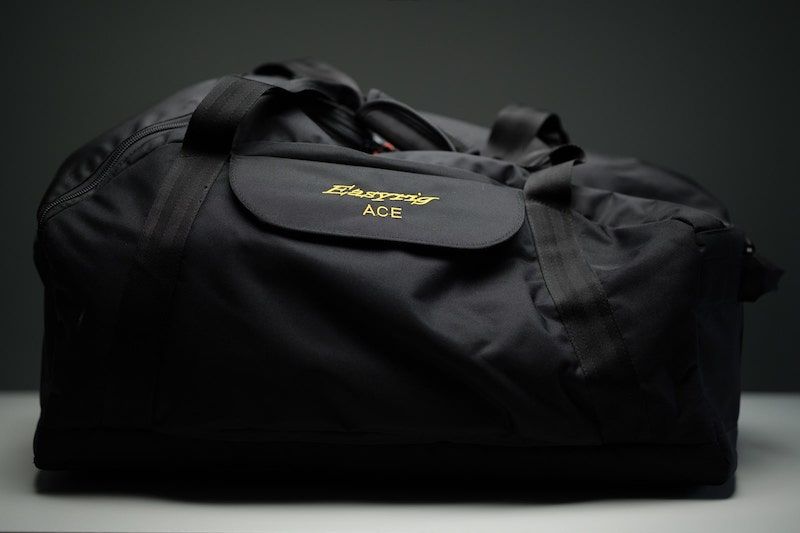 Weight range adjustment
When compared to the Cinema 3 series, the Vario 5's capacity to vary the weight range is arguably its most distinctive feature. Use the 6mm hex key that is included, which is tucked into the side of the Vario 5 back cover, to alter the payload by engaging the hex port. The payload will decrease as it is rotated counterclockwise, whereas the opposite is true when it is rotated clockwise.

The unit also allows you to change how much weight is distributed around your waist and hips, and the arm height may be adjusted. In addition to a side pouch at the waist and a smaller one close to your breastplate, which is perfect for phones or light meters, the vest has a safety line that is intended to attach your camera as a precaution.

Final verdict
The Easyrig Vario 5 Gimbal Rig is an incredibly powerful and versatile rig that enhances comfort and ergonomics while using handheld gimbals and other Steadicam systems. The vest can be adjusted so that the weight of the camera rests on your hips rather than your back. Shoulder straps aid in maintaining balance throughout.

By simply raising and lowering your rig with the aid of the tension rope within the vertical support bar, you may fire from a variety of heights. This gimbal setup is excellent for a range of filming scenarios, including tiny sets with few camera operators.

A wide variety of camera setups, including Red, Alexa, AJA Cion, Sony F5, FS7, Canon C300, DJI Ronin, and Movi gimbals, are compatible with the Easyrig Vario 5.

Easyrig Vario 5 alternatives

Easyrig Minimax
The Easyrig Minimax is excellent for circumstances that call for lengthy handheld camerawork with cameras weighing between 4.4 and 15.4 pounds. It can be used for documentaries, journalism, events, and more. Through the body harness, the Minimax redistributes the weight of your camera system. While transmitting the weight to the harness, the support rope also adds a point of contact, which lessens vibrations. For more info explore our Easyrig Minimax review.

FLYCAM FLowline Master
A body-worn vest support device with a weight range of 8.8 to 26.5 lbs that can support camera setups. To support the weight of the gimbal rig, the system uses a suspension line, which relieves the strain on your shoulder, neck, and arm muscles and distributes it across your torso instead. The vest can be adjusted to fit hips 32 to 49 inches wide, and it is designed to work best with motorized gimbal stabilizers, which increase lower back support.

Easyrig Cinema 3
A body-worn support system for camera operators using 24- to 28.5-lb camera equipment. To support the weight of the gimbal rig, the system uses a suspension line, which relieves the strain on your arm, shoulder, and neck muscles and distributes it across your torso instead. As a result, you can shoot continuously for longer periods of time without experiencing arm fatigue.

FAQ
How much can the Easyrig Vario 5 support weight?
The Easyrig Vario 5 supports weights from 5 to 17kg.
How much does the Easyrig Vario 5 cost?
The Easyrig Vario 5 is available in two versions, one for $4812 and another one for $6740.
Where to rent the Easyrig Vario 5?
At Wedio — a P2P camera-sharing community.
Popular listings for rentals