8 Awesome Drone Pilots in London – Find the best Drone Operators

Looking to hire a drone pilot? Perhaps you want to capture images of that concrete jungle where dreams are made of? While Alicia is convincing when she states that there's nothing you can't do – I'm just gonna go ahead and say; getting the perfect shot of Empire State Building (or the Shard)… that's going to be challenging.
Luckily, there's an easy and very much available solution to this!
Hiring a professional drone operator.
For that reason, we've gathered a list of some of the best drone pilots in London.
Matt Harris
Matt is a DP, director, and filmmaker in London, focusing on aerial cinematography, TV, documentary filmmaking, or underwater photography, and more.
He got his first aerial drone certification back in 2014 and have undertaken drone shoots worldwide from deepest Africa in Rwanda to Iceland and chasing cruise ships in the Atlantic.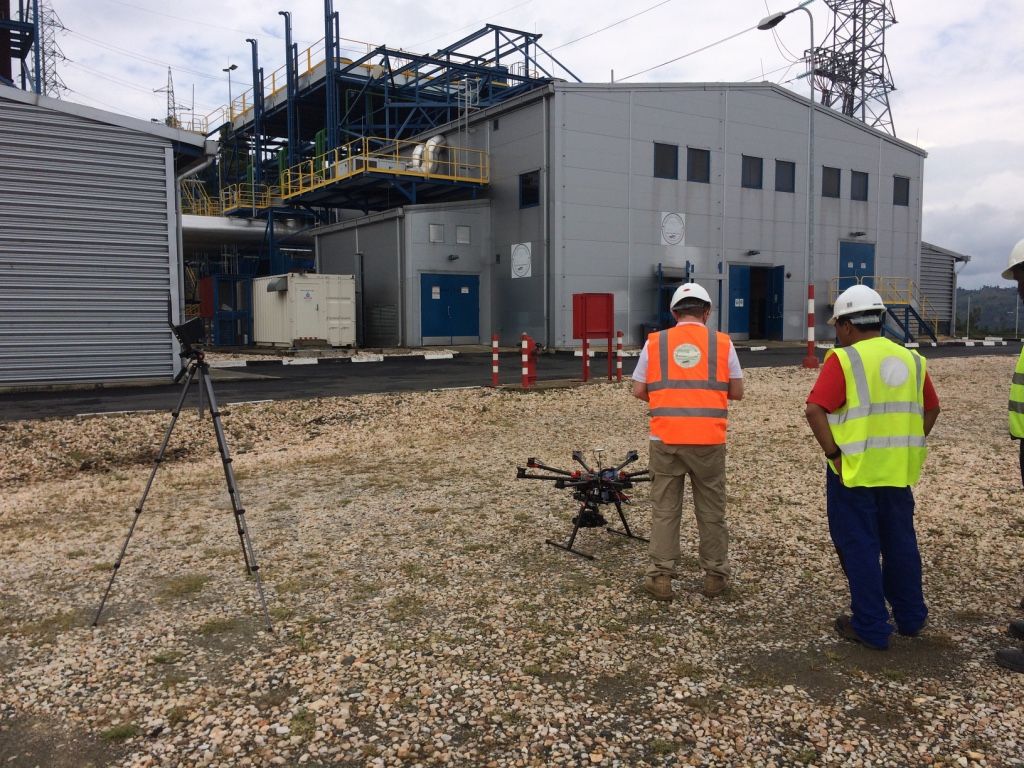 How did you become a drone pilot?
I've always been intrigued by cameras, camera technology and just gadgets in general. I have shot over the past 30 years everywhere from jungles to deep underwater wrecks on film, Hi8 tape and now digital, so when drones came on the scene, I knew straight away this was something groundbreaking. I took the commercial UK drone license back in 2014 and haven't looked back.
Where can people hire you and for what cost?
Contact me on my website. Rates depend on several factors, from location to length of time to equipment required. If you're looking at hiring a drone operator, make sure they have the knowledge and portfolio to show their experience. With the change this year in licensing for commercial operators, it now means anyone can offer their services commercially but look at their portfolio to see if they have the experience and, most importantly, the eye for photography or cinematography.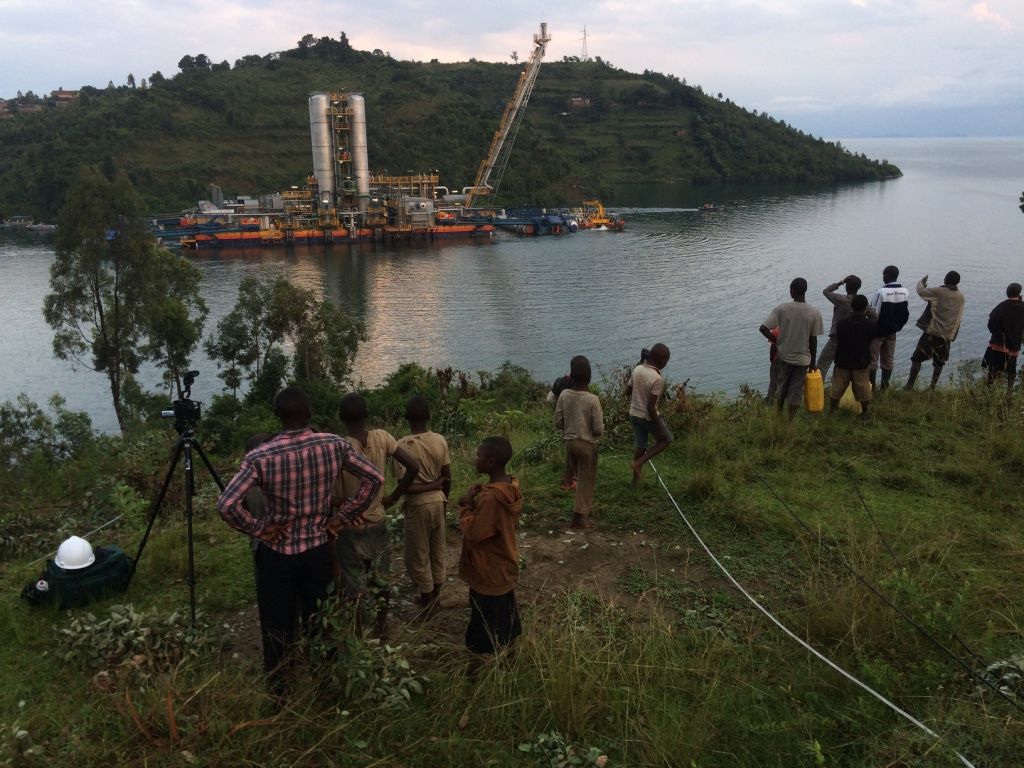 What was the most amazing project you were able to shoot?
In 2015 I was hired by a NY Ad agency to shoot a major engineering project in Rwanda. The project involved building and launching a floating rig that was to be towed into the middle of Lake Kivu and would then extract the methane from the lake bed and turn it into electricity. For six years, this project had been in construction, and they wanted to film the launch of the new rig, which could only really be done effectively by drone. We were the first people to fly a drone in Rwanda. Now Rwanda is considered one of the African countries on the cutting edge of this technology, using it for medicine deliveries to remote areas.
Check out the footage shot on location.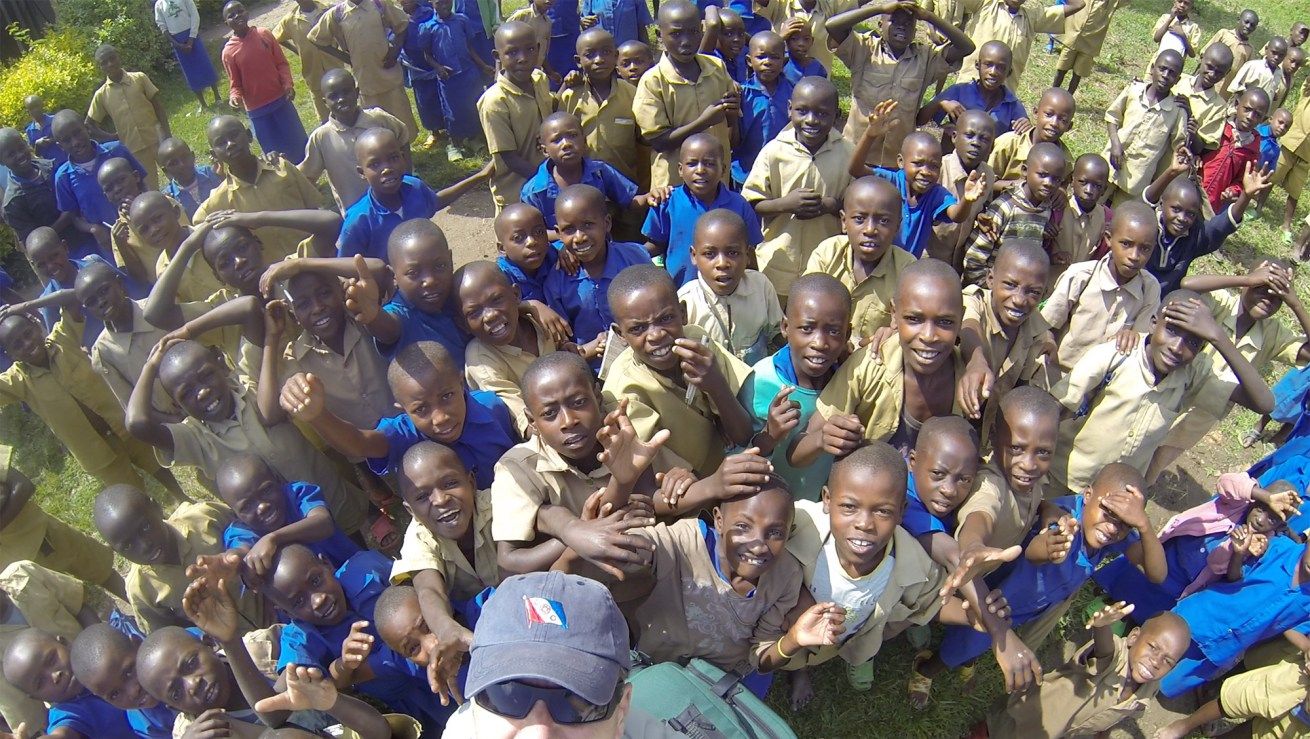 Find more Matt's work on his Instagram or on his website.

Starting five years ago with a toy drone Jake Mobbs found his passion for flying drones, which ultimately escalated into him buying his first DJI Phantom 4. Since then, he's been shooting aerial shots for Channel 4's Superhero Triathlon, getting up and close to the Battersea Peace Pagoda, and much more.
How did you become a drone pilot in the UK?
Whilst video editing in-house, I overheard that the camera crew would be trained to use drones.
I was pretty jealous of this prospect and decided to try and make myself available by buying my own professional drone, the Phantom 4. A little later, I had my licence and started to pick up jobs which was a very welcome break from the dark and lonely edit suite.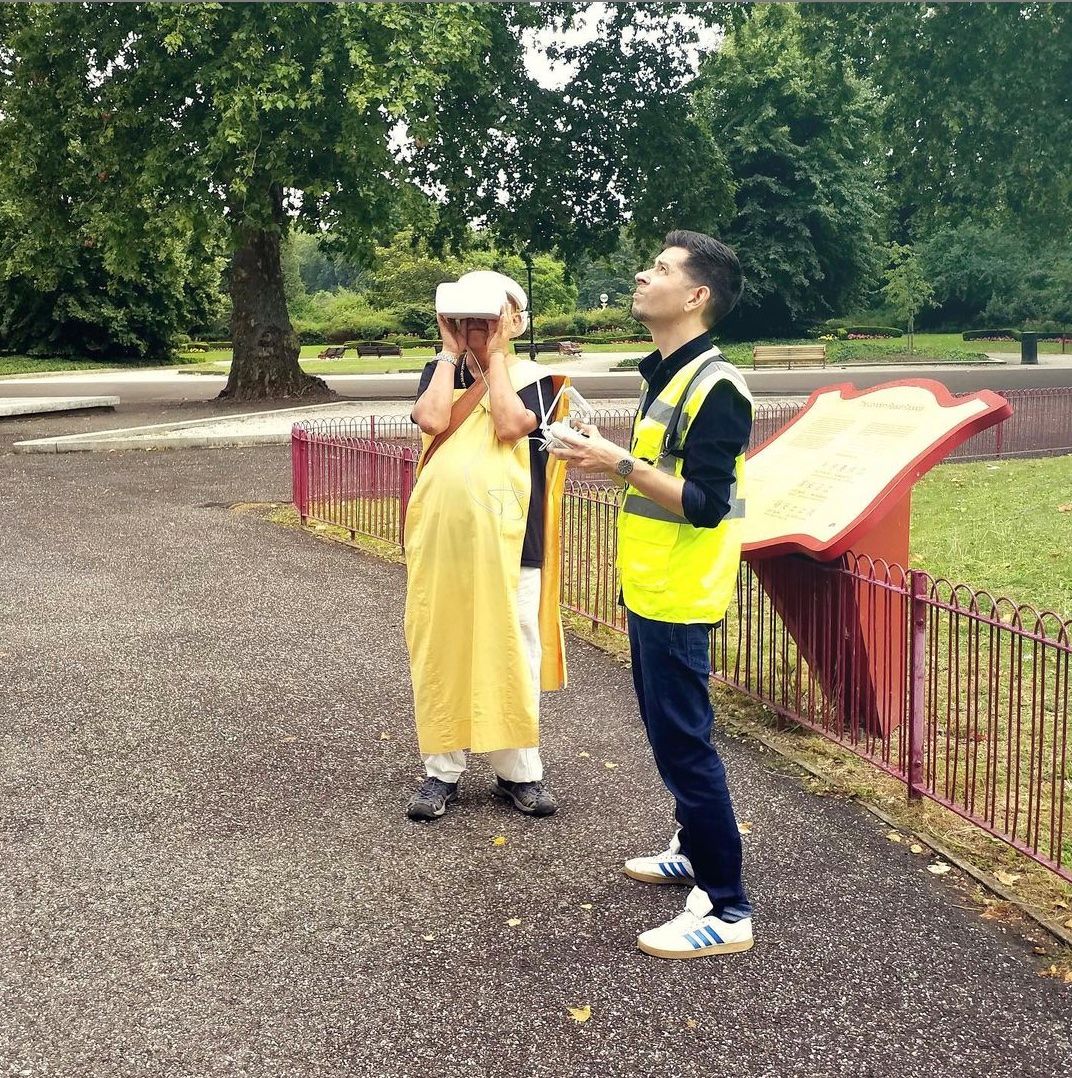 Where can people hire you, and for what cost?
All my work comes through my website. You can also contact me on LinkedIn. I haven't joined any drone agencies, but I know there are quite a few in London.
Depending on the job, most drone operators in London charge between £350-500 per day. This usually includes all the safety paperwork, insurance, and some basic post-production.
Find out more about Jake at his webpage or follow him on Instagram.
Chris Johnston
Chris Johnston founded Epic Drone Films, an award-winning aerial video production company specialising in creating content for Commercials, Music Video, Feature Film, Corporate Video and more.
Their primary passion is creating content as well as flying! They offer everything from footage for Film & TV Productions to Aerial Surveys, Inspections & Mapping, Golf Course Fly-Throughs or Construction/Development content.
How did you become a drone pilot?
After several years as a recreational drone pilot, in 2019, I was made redundant and decided to use that as an opportunity to start a business doing something I love, so I created Epic Drone Films.
Where can people hire you and for what cost?
I'm based in London but have worked on shoots all over the UK. Costs vary depending on the time and scope of the shoot and equipment/personnel required, but the average daily rate is around £400.
What was the most amazing project you were able to shoot?
In February 2020, we organised a dawn shoot from a park in Islington and captured some epic shots of the London skyline at sunrise. To this day, those shots are some of our favourites. Most of the footage is now available to purchase as stock footage, and some has been featured in at least one BBC documentary.
Discover more of Chris' work on his Instagram or at the page of Epic Drone Films.
Tim from SkyReel
SkyReel specialises in creating engaging video content to make the client's business stand out.
SkyReel is made of photographers, videographers and artisans. They focus on captivating the audience while focusing on composition, colour, atmosphere and the importance of storytelling.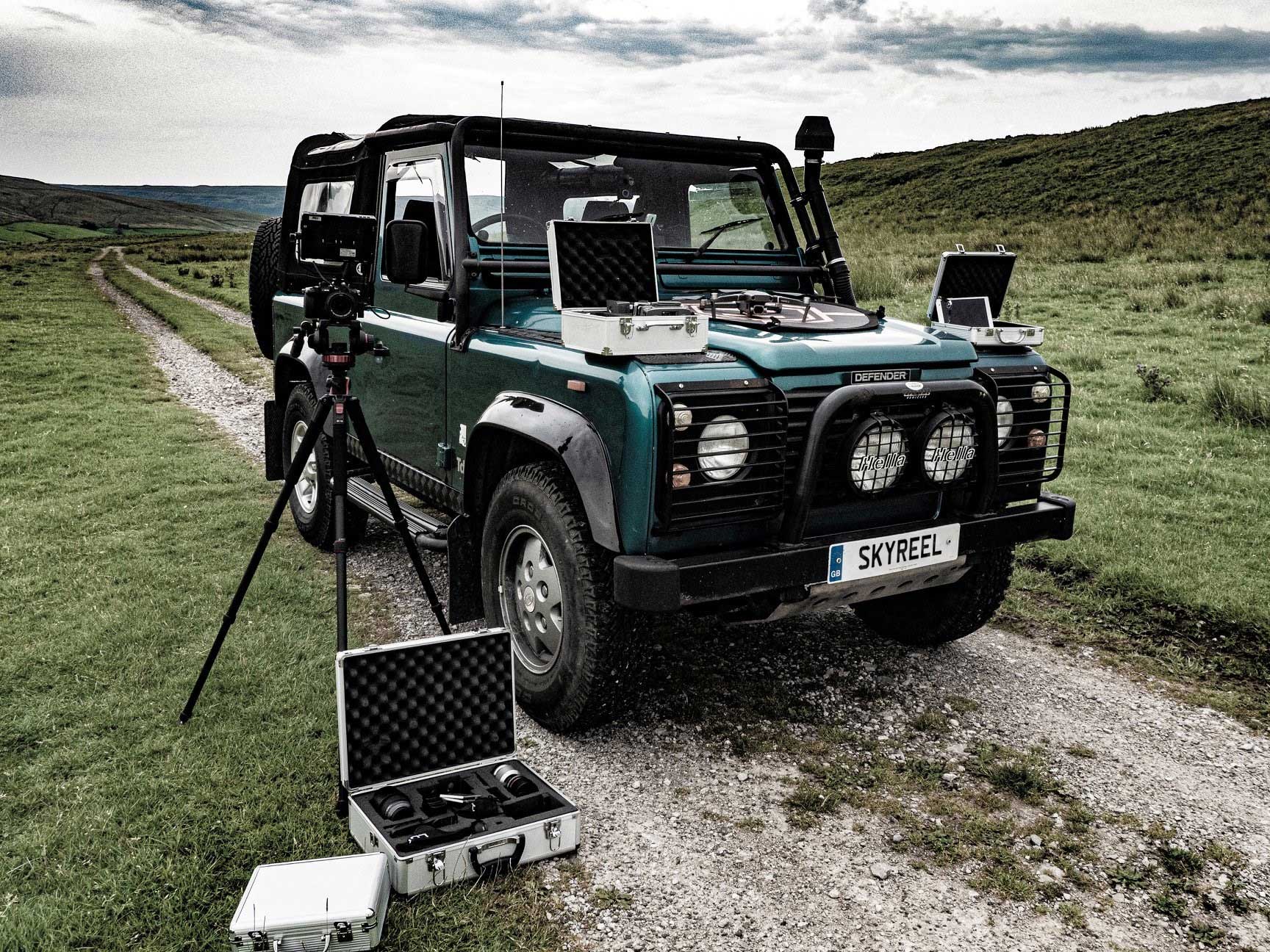 How did you become a drone pilot?
I bought my first drone in 2015, and oh boy, did I love it. The thrill of filming the sunset over the rolling English countryside. The excitement of capturing a jungle fly-through. The sheer joy of exploring new angles, new camera movements and new perspectives. Thanks to drones, we get to see the planet as we've never seen it before.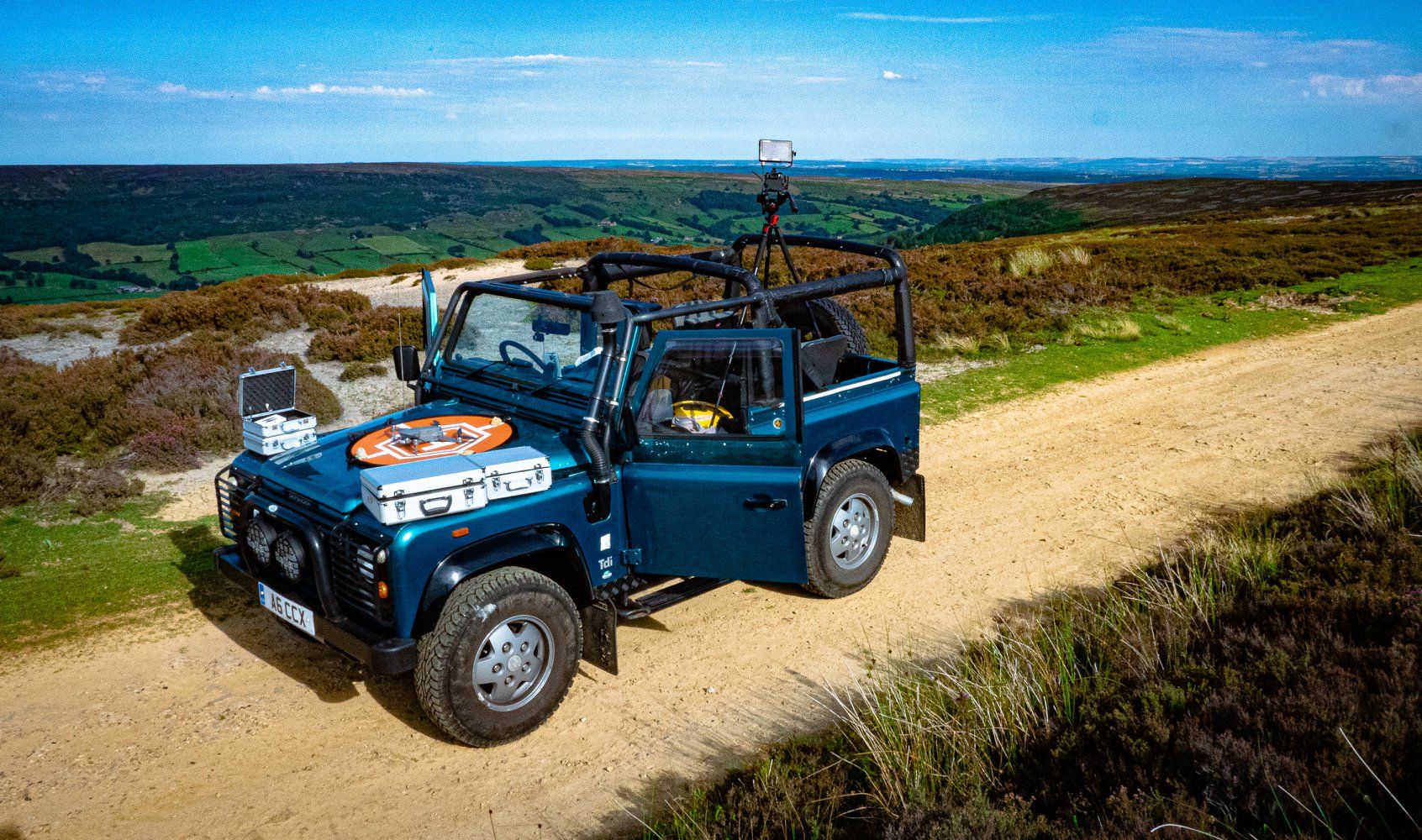 Where can people hire drone operators and for what cost?
As usual, Google is your friend here. Be sure to study the showreels on offer and speak to 3-4 operators before deciding. Expect to pay £850 for a day's shoot for a good pilot. Expect a fair amount of planning too.
Read more about Tim's story here.
Discover more on SkyReel's Instagram and the official website of SkyReel.
Ian in London
Meet Ian, CAA Licensed drone operator based in London and rural North Essex.
Or find him on YouTube as 'Ian in London' with videos on getting the best out of your drone.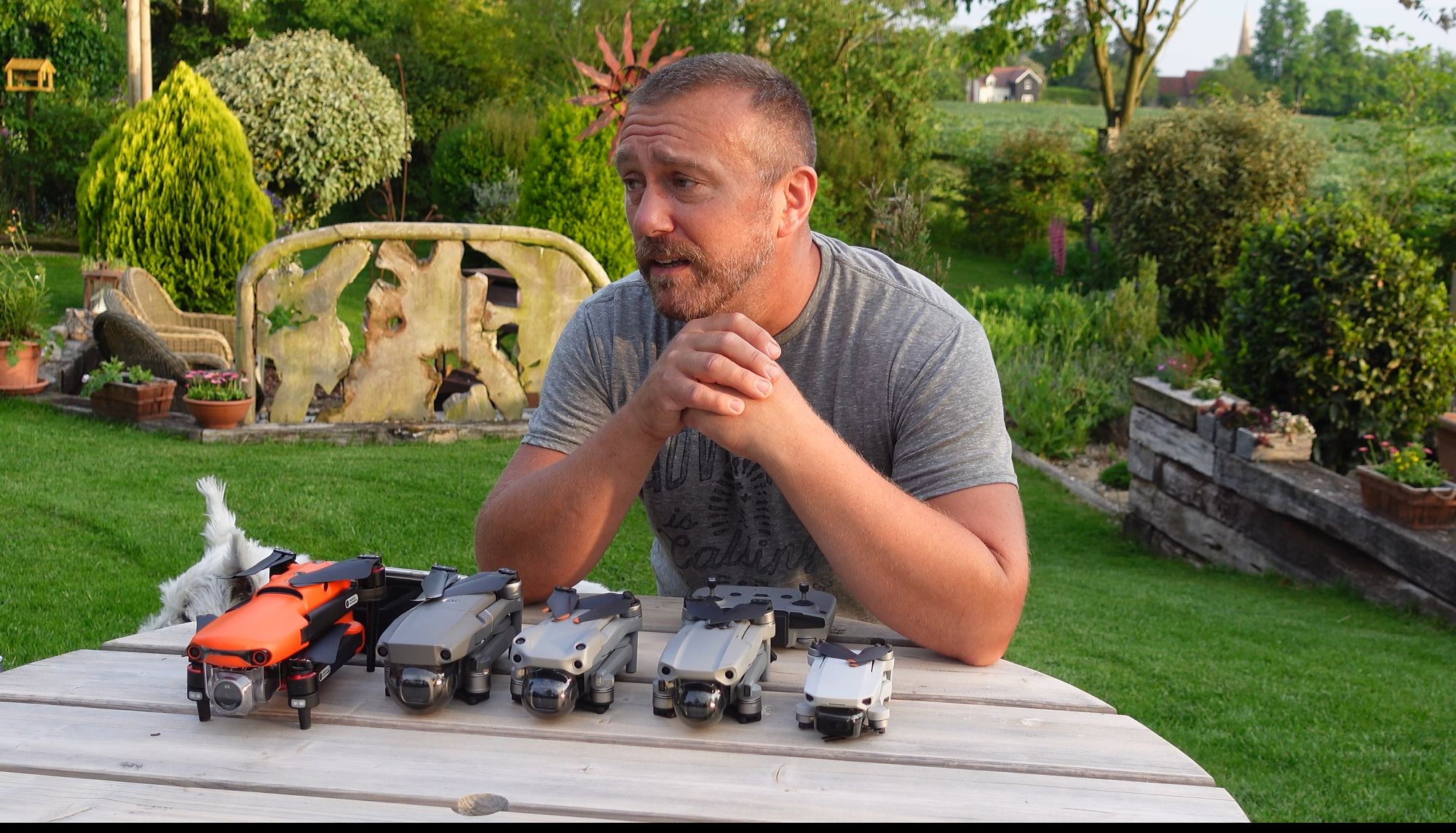 The website has some helpful stuff for people starting with their drones or who want to take their skills to another level.
How did you become a drone pilot?
I started flying toy drones around seven years ago. Back then, they did not have GPS, and the control signal was very poor; it was easy to lose them, and the picture quality was not good. Then I saw an article on the BBC showing photos taken with the DJI Phantom 2, and these were crystal clear and high resolution. So I got the Phantom 3, started learning and quickly got hooked on the fantastic aerial perspective these flying cameras give you. I now own around a dozen models, including the DJI Air 2S, the 2 Pro, the DJI Mini 2 and the Autel Evo ii Pro.
Where can people hire you and for what cost?
They can contact me via my website www.ianinlondon.com, and we will agree on prices then. It's typically a few hundred pounds for a day's work.
What was the most amazing project you were able to shoot?
Last month I was in Iceland and filmed the active volcano, looking straight down into the crater.
Find more of Ian's work on his website.
Nick Wilding from ASPECT
How did you become a drone pilot?
I'm a cinematographer that took up an interest in drone filming around five years ago when the technology suddenly became accessible in a way that it hadn't been previously. The potential to add to my toolset and to be able to achieve shots that brought a dramatically different perspective to what I was filming was a huge deal.
What was the most amazing project you were able to shoot?
Shooting in the Maldives at sunset was pretty incredible. You're pretty much guaranteed an amazing sunset every time. Capturing horses running along a beach in the Lake District was also exhilarating. Managing to line up action within the frame alongside the speed and position of a drone is a special feeling too.
Their clients include ETIHAD Airways, Samsung, Adidas, Pukka, Calm, Marriott, Instax, SONY, and The North Face.
Find more information about ASPECT on their site or on Instagram.
Matt from Aerial Cornwall
Aerial Cornwall is a leading drone company based in Cornwall, providing stunning aerial imagery and film. It was established in 2014 focusing on high quality aerial content production for private persons and business purposes using the latest drone technology.
How did you become a drone pilot?
"It all started out as a hobby for me. I purchased a drone back in 2014 to take photos around the Cornish coastline and really loved the perspective and how unique the photos were. I started uploading the images online to social media and after a lot of interest I decided to turn it into a business."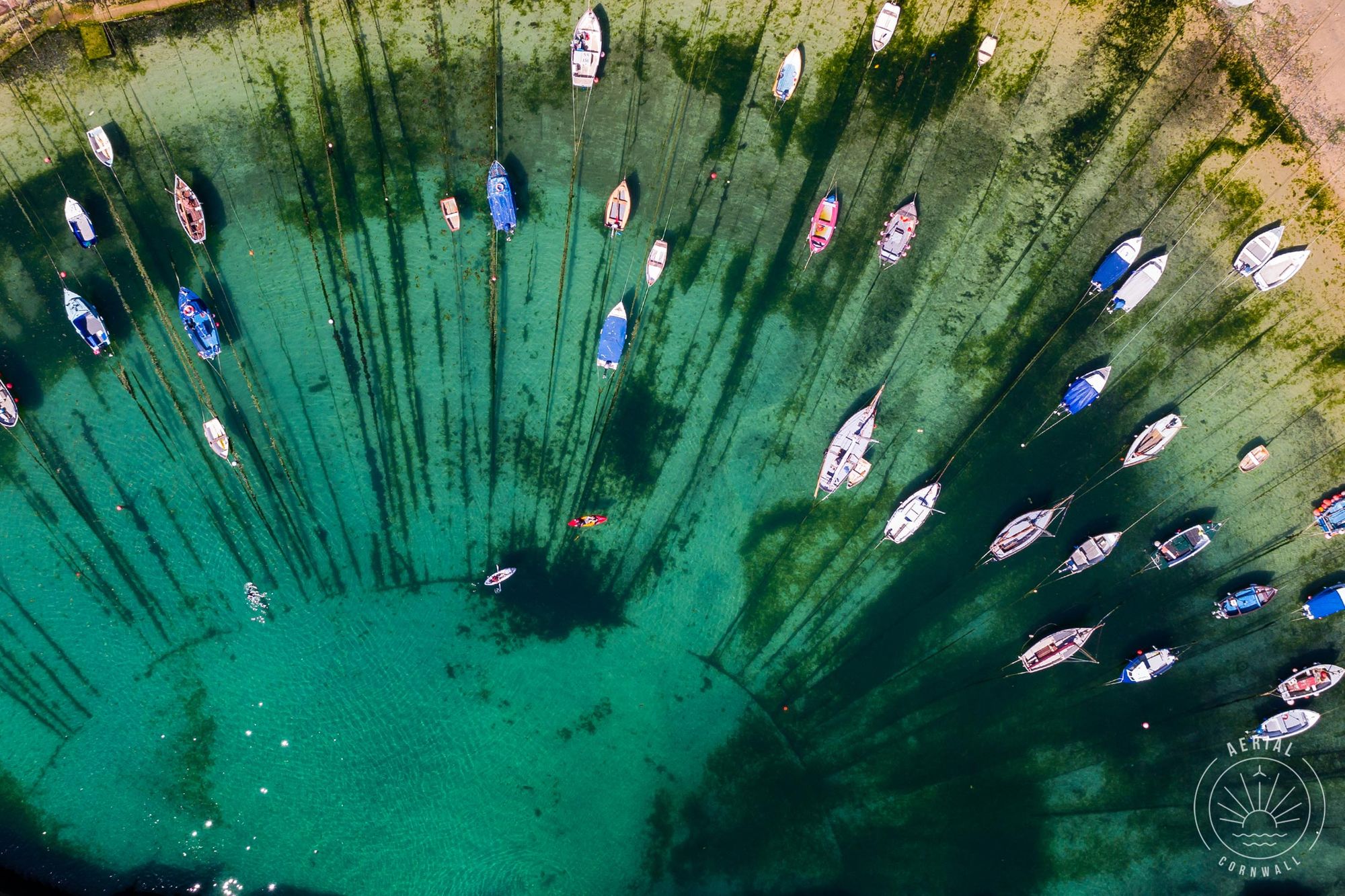 Where can people hire drone operators and pilots and for what cost?
There are various directories online with approved drone pilots but a quick "Google search in the area in question generally brings up the top operators. Costs vary so much so it's hard to say, whether if it's an hourly rate or a day rate. Experienced operators charge between £500-£1000 per day depending on equipment, experience and the clients budget."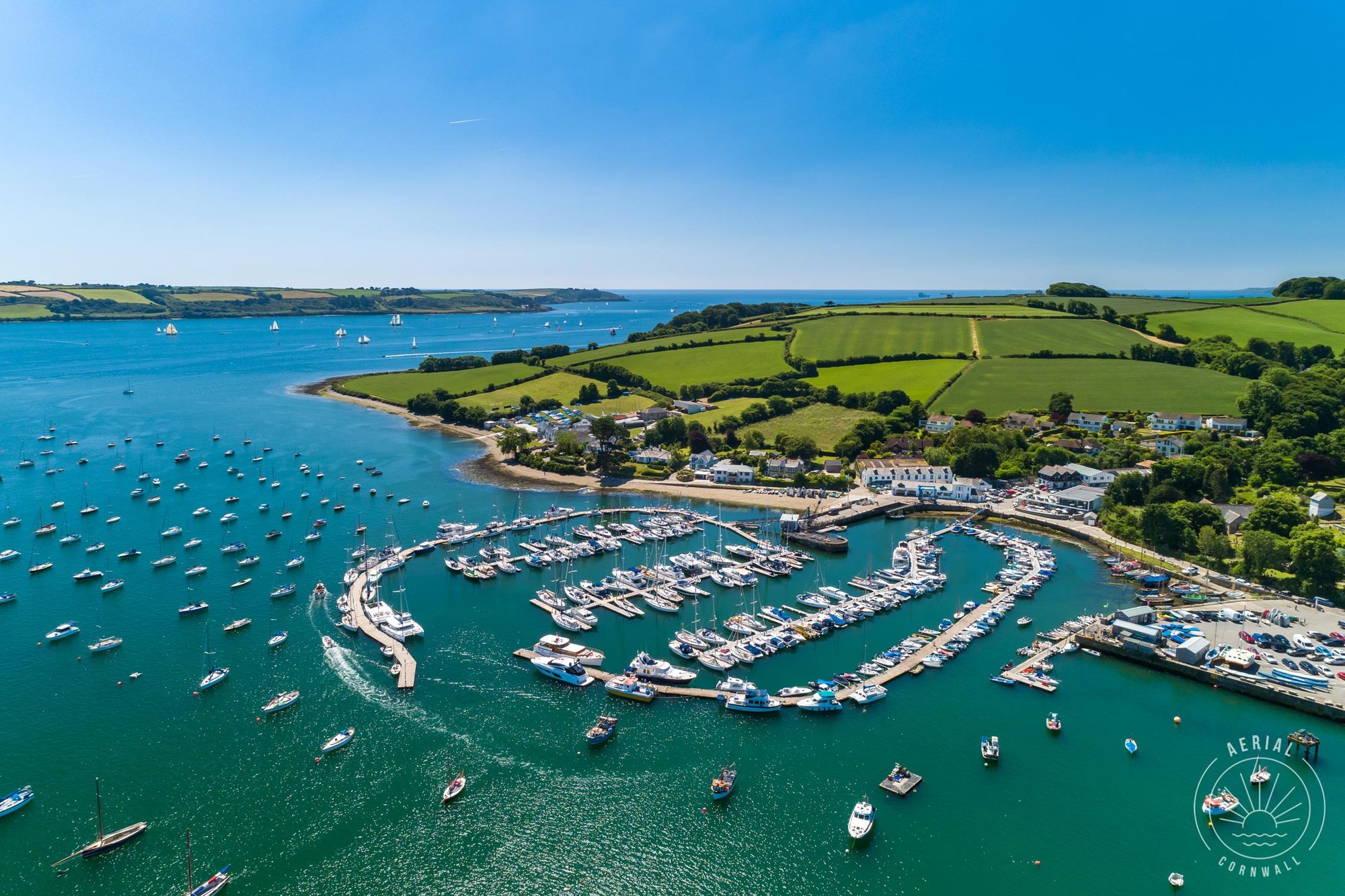 What was the most amazing project you were able to shoot?
"I was very lucky to shoot for Karma Group, a hotel chain with resorts worldwide. Their nearest hotel to me is Karma, St Martin's on the Isles of Scilly. A truly stunning place which certainly doesn't look or feel like you're in the UK, let alone just 28 miles off the Cornish coast."
What was the mistake you've made that made you learn the hard way?
"Nothing that springs to mind but I would say invest in yourself and your business. If you're serious about this line of work (or any for that matter), investing in it properly with good equipment and training is always worthwhile."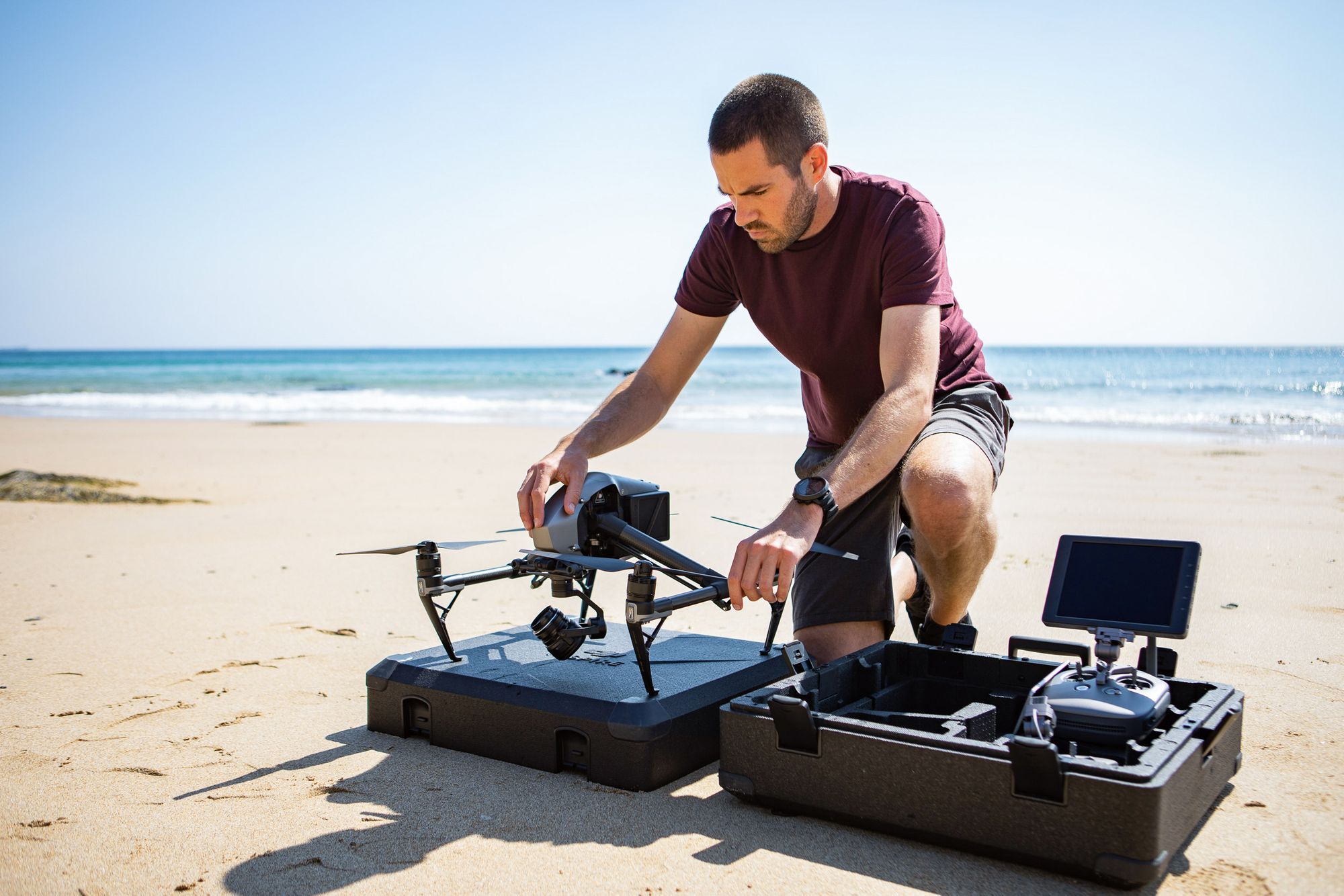 What do beginner drone pilots need to know in order to get started?
"Read up on the rules and regulations properly, know where you can and cannot fly. Practice in wide open spaces and know your camera settings before you go out looking for jobs and business. Post production is a must as the client may expect you to be able to edit the photos and videos."
See more of Matt's work at his Instagram, or check out the portfolio below:
Joshua from DroneScope
DroneScope is a UK business with in-house drone & camera operators based in London, Bristol & Cornwall.
They specialise in drone technology alongside the latest professional camera equipment to bring you the very best drone film and photography.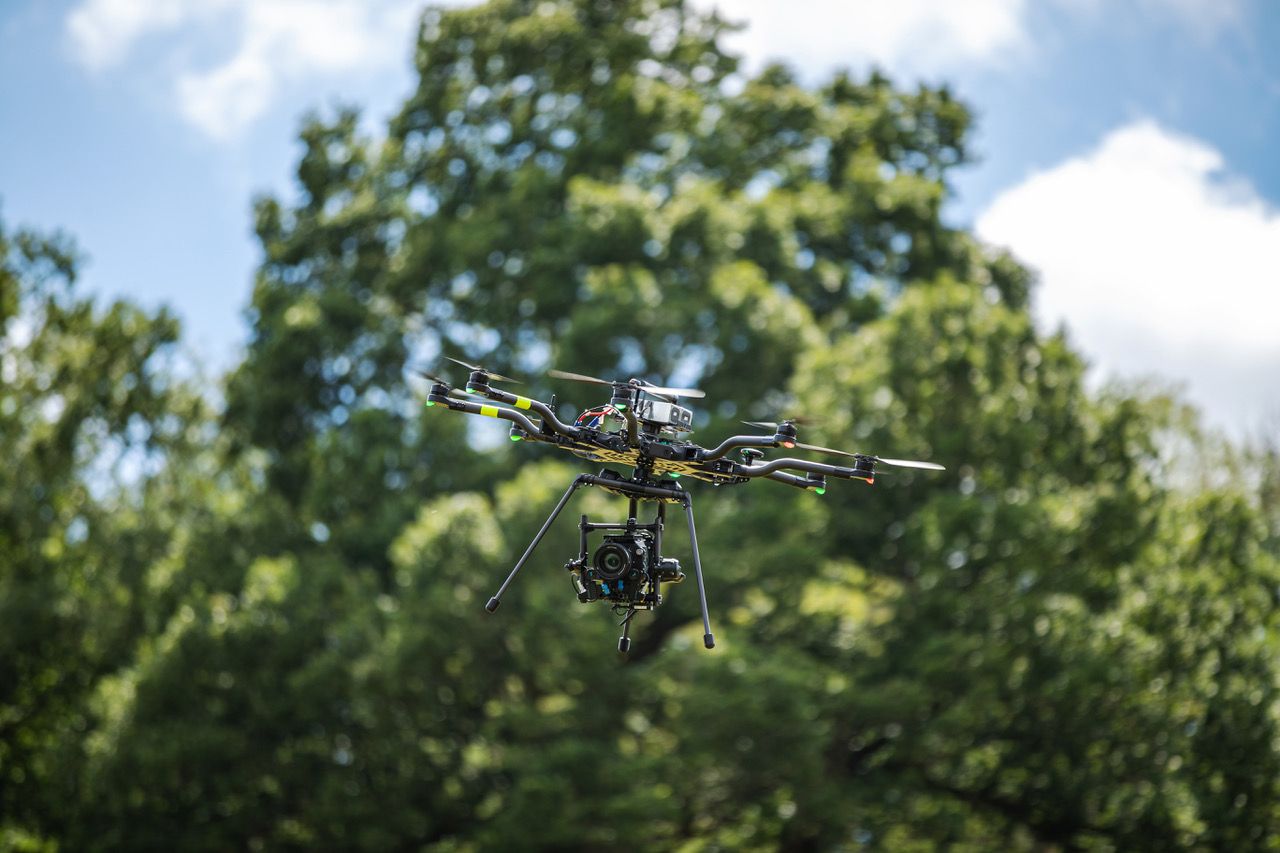 How did you become a drone pilot?
I had always wanted to work with some sort of remote robotics and studied electrical engineering in University. Before I had heard of drones I was working towards becoming an ROV pilot which is a remotely operated vehicle used underwater to aid divers in the offshore oil industry.
My stepdad who has been in the offshore oil industry for as long as I can remember had seen a drone being used for an inspection back in 2010 and suggested I look into drones as it seemed like a great business opportunity. A couple of years later I started the company Dronescope with a friend who had been studying film & photography, he naturally became the camera operator while I took on the piloting role.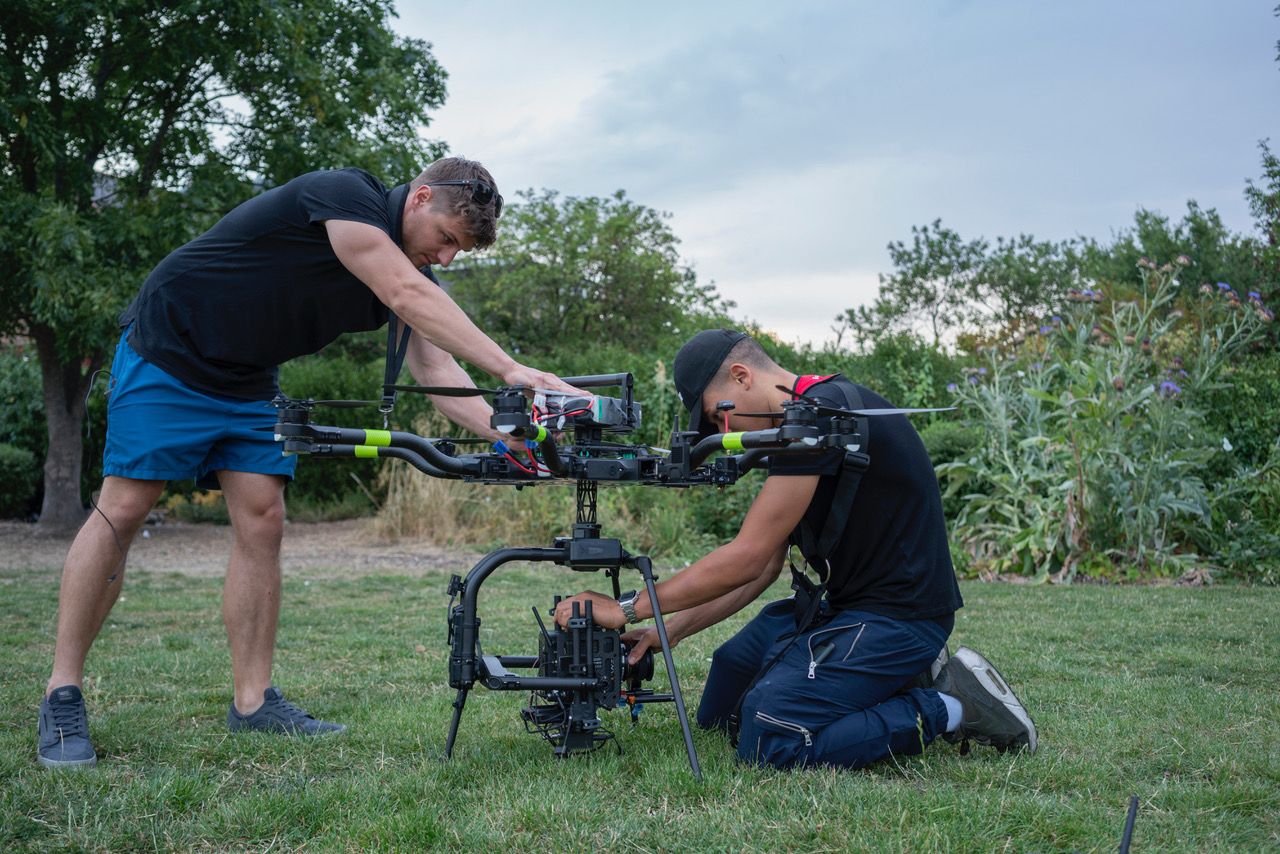 What was the most amazing project you were able to shoot?
I had the privilege of working on the behind the scenes content for the film 1917. We were also involved in some of the CGI shots in which the drone was used as a reference point for the actors and later became the CGI planes you see in the final film.
What do beginner drone pilots need to know in order to get started?
While it's important to become a skilled pilot and fully understand the rules and regulations within the industry, beginner pilots should consider becoming fluent in camera terminology and exposure settings as well as understanding composition. It's important to have good camera fundamentals as this will massively help when setting up shots and getting the drone into the right position, this is extremely helpful when working with a camera operator in a dual configuration. At the end of the day the shots are what are important providing the flights are conducted in a safe and controlled manor.
Learn more about DroneScope at their website.
Final thoughts
Whether it's capturing the city's skyline, shooting a real-estate commercial or trying to keep up with Usain Bolt - there's a drone (and a drone pilot in London) that can help you do just that.
Hire or subscribe to a drone in London today.
Did we miss any awesome aerial photographers in London? Let us know!
FAQ
How much can a drone pilot earn in the UK?
The average salary of a drone pilot is £44,110 per year in London, UK.
How much does a drone pilot cost to hire?
Drone operators typically charge between £70-250 per man-hour. The exact price will depend on various factors. These including the drone operator's expertise, how many hours you'll need the pilot, how much drone footage you want, the amount of editing, type of service, possible travel expenses (If you love New Yoooork, for example) and such.
How to become a drone pilot UK?
Firstly, you need to obtain a license called a Permission for Commercial Operations (PfCO). The training lasts between two and four days and includes UK air regulations, flight safety, flight planning, a theory test and practical flight skills assessment. It's a legal requirement in the UK, and the license is awarded by the CAA (Civil Aviation Authority). CAA controls all airspace use in the UK.
Where can I hire drones in London?
Hire or subscribe to a drone at Wedio for your aerial filmmaking or photography purposes.