DJI Ronin 4D Review: The New Go-To Gear for Filmmakers?
Rent camera gear from local creators.
>
DJI Ronin 4D
8K RAW codec with precise colour reproduction

ActiveTrack Pro for advanced and complex tracking shots

Battery type: TB50 - up to 2.5h of shooting time
The time of flying hoverboards, real-life Robocops and space tourism is upon us…
Or at least it can feel like that, as DJI releases the world's first 4-axis cinema camera with 8K/75p recording, RAW capture, LiDAR AF and much more.
I'm, of course, talking about the DJI Ronin 4D.
20th of October 2021, DJI released a whole new filmmaking animal, a cutting-edge and comprehensive cinema gimbal camera – taking "solo filmmaking" to a whole new level.
Want more? Find a selection of professional cameras ready at your disposal at any time.
DJI Ronin 4D Review
As a child of their acclaimed gimbals and praised ex-nuptial camera. The Ronin 4D combines many of DJI's existing technologies stitched together.
The Ronin 4D comes with Zenmuse X9 – DJI's flagship full-frame camera. It also uses their well-known CineCore 3.0, allowing internal recording of Apple ProRes RAW, ProRes 422 HQ, and H.264 video. They also reused DJI's champion gimbal stabilizing system (cause, why fix something that ain't broken, right?).
Result: DJI took their acclaimed chips, cameras, and stabilizers and blended them to form on hegemon of a gimbal-camera hybrid.
With that said, let's go into details of exactly what you'll get with the new DJI Ronin 4D.
DJI Ronin 4D Cinema camera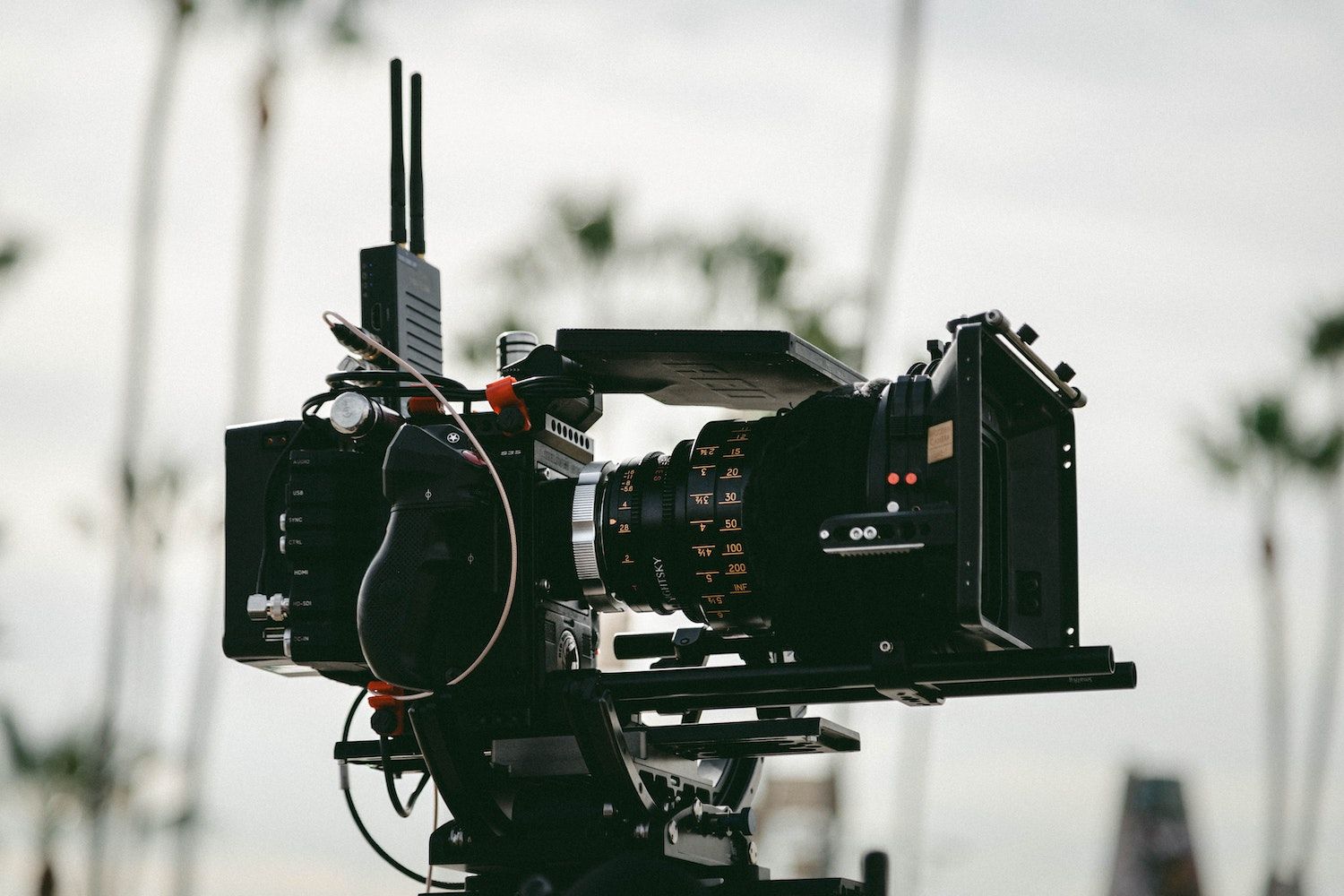 The Ronin 4D comes equipped with Zenmuse X9 and DJI's flagship full-frame sensor camera and comes in both 6K and 8K shooting capabilities.
While the 8K option might have you re-enacting a scene from Scream... you gonna have to wait for the prequel, as it is yet to be released. Luckily, DJI released the 6K option last week, and you can pre-order it today.
Both the X9-8K and X9-6K features DJI's latest image processing system, the CineCore 3.0 and will be able to record Apple ProRes 422 HQ and ProRes RAW, as well as your standard H.264 codec – the only camera that does that without the help of an Atomos recorder.
According to DJI, this is their most powerful cinematic imaging platform to date.
4-axis stabilization
One of the features that really made the Ronin 4D make headlines – the 4-axis gimbal stabilization (psst* there's a reason it's called '4D').
Or in DJI's words: "The industry's first active-vertical 4-axis stabilization system".
On top of what standard 3-axis gimbals can do, the DJI Ronin 4D adds a 4th axis – the Z-axis, to the stabilization experience. And according to DJI, it's a real industry stirrer.
The Z-axis will provide a more stable image, specifically the typical vertical shake that you'll typically get when moving fast, such as running or walking, is wholly evened out, with no need to practice pacing or rely on external equipment.
What does this mean to your filmmaking game?
Well, on a typical handheld DJI stabilizer, the system counter-balances the camera's pan, tilt and roll movement with electronically-controlled motors. However, the up-and-down motion that happens when the operator walks, jogs or runs (or, in my case, re-enacting a scene from the Squid Game) isn't accounted for… now it is.
How does DJI achieve this vertical stabilization?
By adding a set of downward-facing ToF sensors and forward and downward dual-visual sensors, a built-in IMU and a barometer that measures its position in space and the distance to objects and the ground.
Who said you need a dolly?
Certainly not DJI!
DJI Ronin 4D is lighter and smaller than most cinema cameras mounted on a professional three-axis stabilizer, even with the additional Z-axis. This gives a sizeable reduction of the size and complexity of the usual professional camera setup into an ideal form that never existed until now.
LiDAR and Automated Manual Focus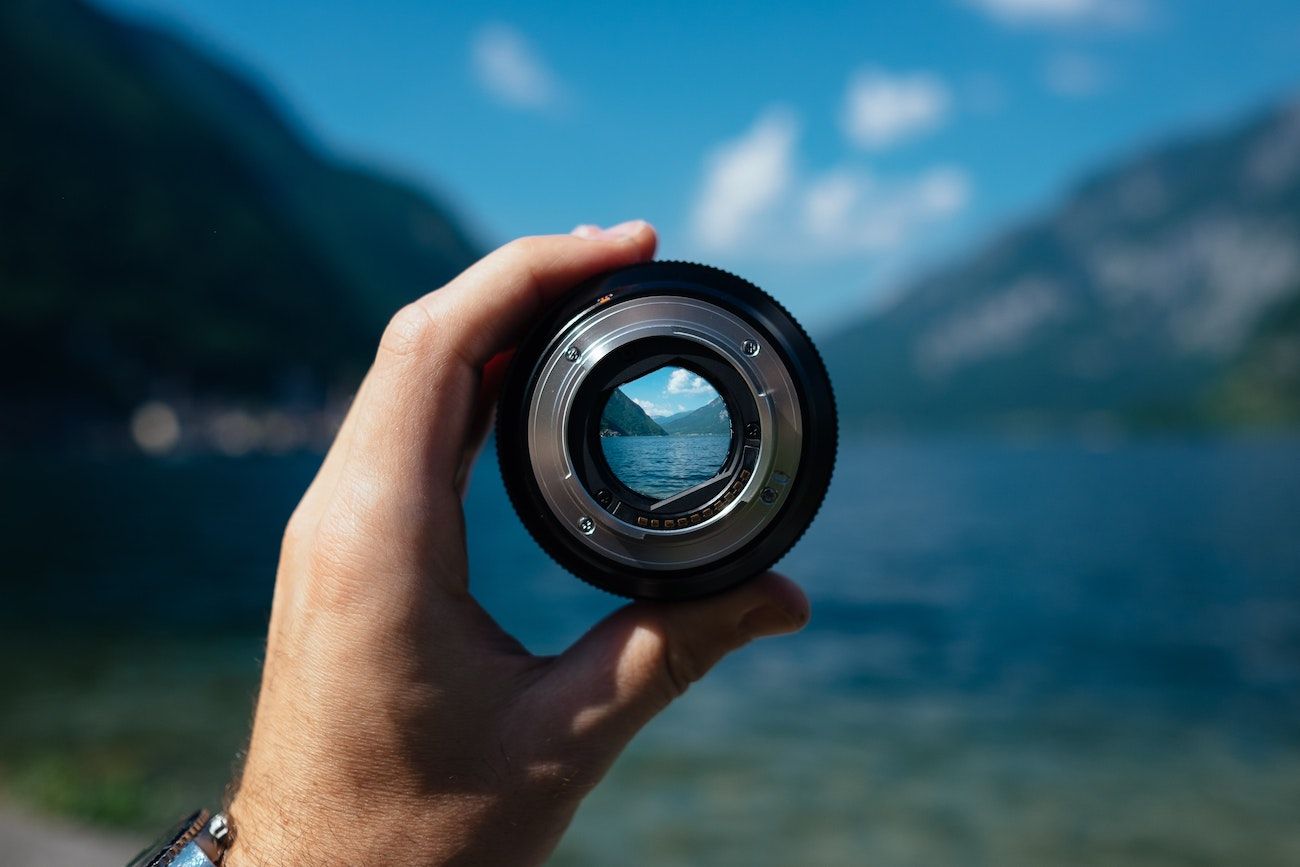 The Ronin 4D features three different autofocus modes: manual focus, autofocus and a new Automated Manual Focus (AMF) mode.
Let's look into each of the available focus modes.
Autofocus
Regarding the autofocus… it doesn't have it. Well, at least not the traditional one, with phase-detection points, which the Ronin 4D doesn't have. With that said, DJI is shipping the Ronin 4D with a Lidar focusing system that works almost flawlessly.
With the new LiDAR Focusing System, Ronin 4D can maintain focus even with severe motion blur caused by subjects moving quickly. The LiDAR Focusing System casts more than 43,200 ranging points reaching as far as 10 metres (33ft), locating and tracking subjects rapidly and accurately, even in low-low conditions, where traditional AF might not work.
With the focus motor mounted, autofocus is available even on manual lenses. You can even experience autofocus control for E-Mount lenses and more. Continuous autofocusing on subjects can be enabled with ActiveTrack Pro, making it incredibly convenient for solo operators.
Manual focus
Then you got manual focus. Here DJI uses an innovative feature called Lidar Waveform, a new assistive focusing tool that shows you the distance from objects in front of your lens in a top-down view. It allows cinematographers to locate focus points and pull with extreme precision. If you use the focus wheel on the right-hand grip, you can comfortably pull focus manually.
The Ronin 4D uses the lens's motor for that, and it allows for exact focusing – also very helpful is the scale on the side which gives you accurate distance readings after you calibrate the lens. Lens calibrations can then be saved and easily reloaded after you change lenses.
Automated manual focus
Lastly, but certainly not least, we got the unique Automated Manual Focus (AMF). This mode is a mixture of autofocus and manual focus (well, had it been anything else, I'd say the name would have been very misleading).
The AMF gives you the accuracy and flexibility of manual focus with the convenience of autofocus, and the focus wheel rotates in sync as the focus point changes. However, as a cinematographer, you'd be able to take manual control at any point for an intuitive experience.
The focus wheel on the right-hand grip even features dynamic damping with electromagnetic technology, giving cinematographers a physical sense of focus changes.
High frames rates and dual native ISO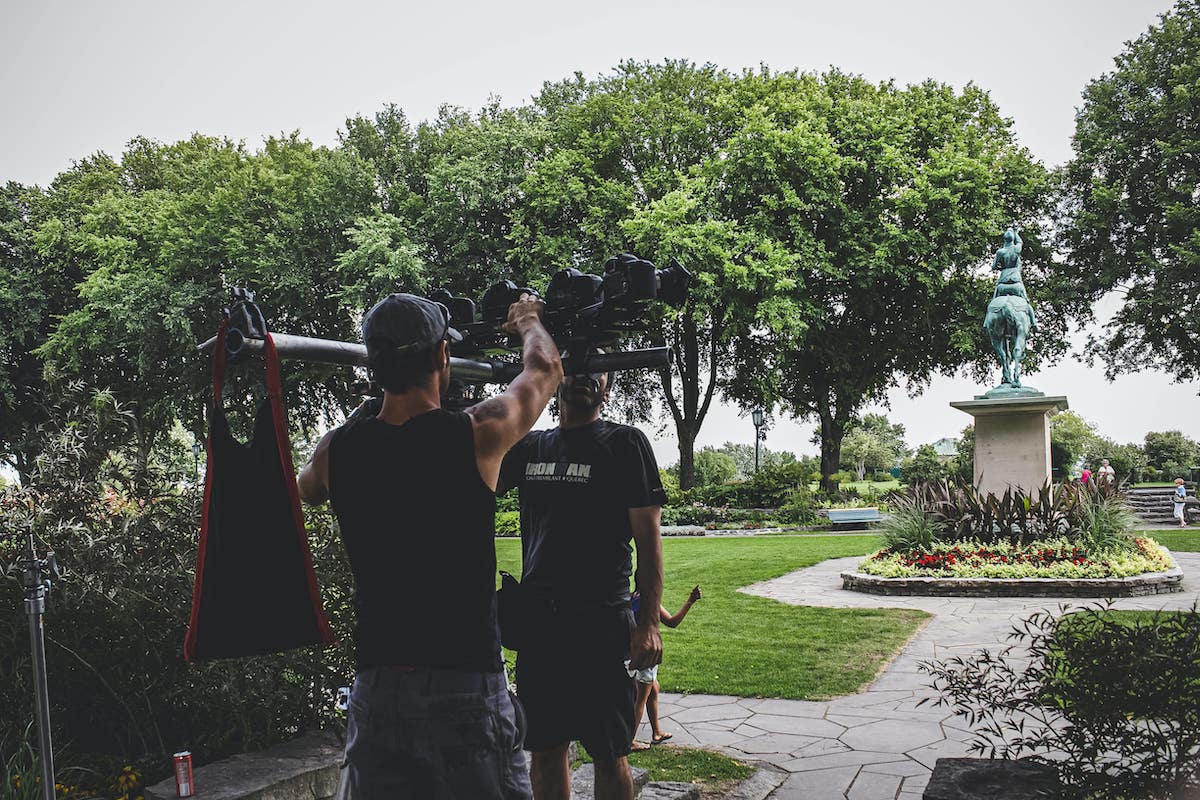 The Zenmuse X9-6K supports dual native ISO of 800 and 5000 and the X9-8K 800 and 4000. Both, according to DJI, comes together with over 14 stops of dynamic range.
The Zenmuse X9-8K tops out at 75fps in full-frame 2.39:1 while the X9-6K tops out a 60fps, in full-frame 2.38:1 with the option to get 120fps footage at 4K resolution. The pixel number of Zenmuse X9-8K is 35.4MP and X9-6K offers 24.1MP.
You can record 6K in full-frame in both ProRes RAW and standard ProRes codecs, but if you want 4K ProRes RAW, you must switch to the Super35 crop mode. You can even record 4K120 in ProRes RAW in the Super35 mode. You just need to be aware that these higher frame rates are further cropped top and bottom.
Body and ergonomics
Every filmmaker should be praised for always looking for what's inside before looking at the body.
Nevertheless, it seems fitting if we get around that just about now.
And for this, I have to say, you've never met a camera quite like this before. While its square body is somewhat comparable to cameras like RED or ARRI Alexa, its floating arm that holds the sensor and bounces up and down in front gives it a rather... Je ne sais quoi.
Try to give it a chance, though. True loves don't necessarily happen at first sight. So, before you discharge it, try it out a couple of times. Once you have, its weird black-swan appearance will suddenly make complete sense.
The main body of DJI Ronin 4D is crafted with aluminium-magnesium alloy, and its Z-axis arm is made of carbon fibre. It indeed seems as if this camera can survive the wilderness of a camera set.
The camera weighs 4.7kg, which is pretty heavy for a camera meant for run-and-gun shooting.
Imagine holding a small dumbbell (that you can't drop on the ground after finishing your squats) – then you got a somewhat idea of the ergonomics of this DJI camera.
Being a camera mainly designed to be held, it makes sense to have some easy grip-attachment option, yeah? Luckily, DJI already thought of that. You can bolt two multi-functional grips onto either side of the body and position it in front of you. You operate it at chest or midriff height instead of on the shoulder, like almost every other camera in this category, potentially saving a lot of back pain in the film industry (I sense a lot of displeased chiropractors).
The Ronin 4D includes various buttons and controls that allow you to operate key settings at your fingertips. One grip even comes with a wheel that you operate with your thumb.
Interchangeable lenses: DL-mount, E-mount, M-mount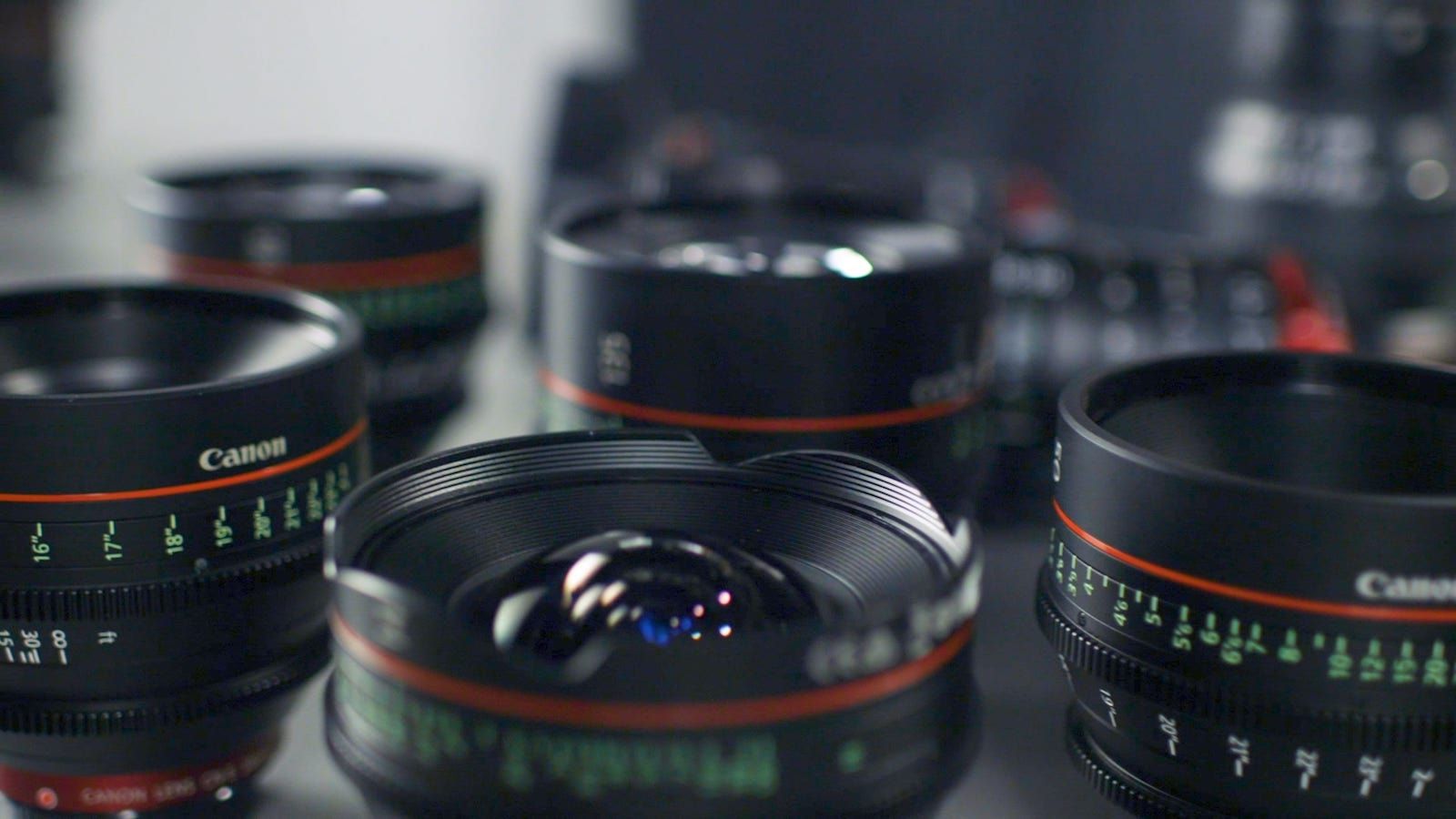 The X9 camera supports interchangeable lens mounts, including the DL mount, DJI's proprietary mount.
The housing is lightweight, monocoque carbon fibre, so each lens weighs just around 180g.
The mounted lens on the Ronin 4D also lets you attach third-party mounts like Leica's M-Mount and Sony's E-Mount. Meaning a variety of lenses, such as ultra-large aperture lenses, anamorphic lenses, and vintage manual lenses, can be used with the new Ronin 4D.
The mounts work electronically so that you can change the aperture and the focus on these lenses through the Ronin 4D.
New O3 Pro transmission technology
In honour of their new camera, DJI developed an all-new O3 Pro Transmission technology that can output 1080p/60fpsd to remote monitors via the 4D video transmitter.
DJI claims that the video transmitter offers a 20,000-foot transmission range, a supporting DFS frequency band, and an AES 256-bit encryption algorithm for end-to-end privacy. This is a big deal if you're a sports or action-focused cinematographer as it frees up a lot of possibilities for remote operation.
It's often way more efficient to have an operator and a separate person framing the shot on their remote monitor. Thanks to the Ronin 4D, you can execute it with next to no preparation. You do not need to connect a camera or balance your camera on a gimbal (it's all taken care of). You just take it out of the box.
The system uses 2.4GHz and 5.8GHz bands, which DJI claims will significantly improve stability and anti-interference performance, even in crowded signal environments and locations with complex architectural structures. With FHD feed, the system also enables multiple remote receivers with one transmitter and allows users to switch feeds quickly between multiple Ronin 4D's.
Integrated monitor design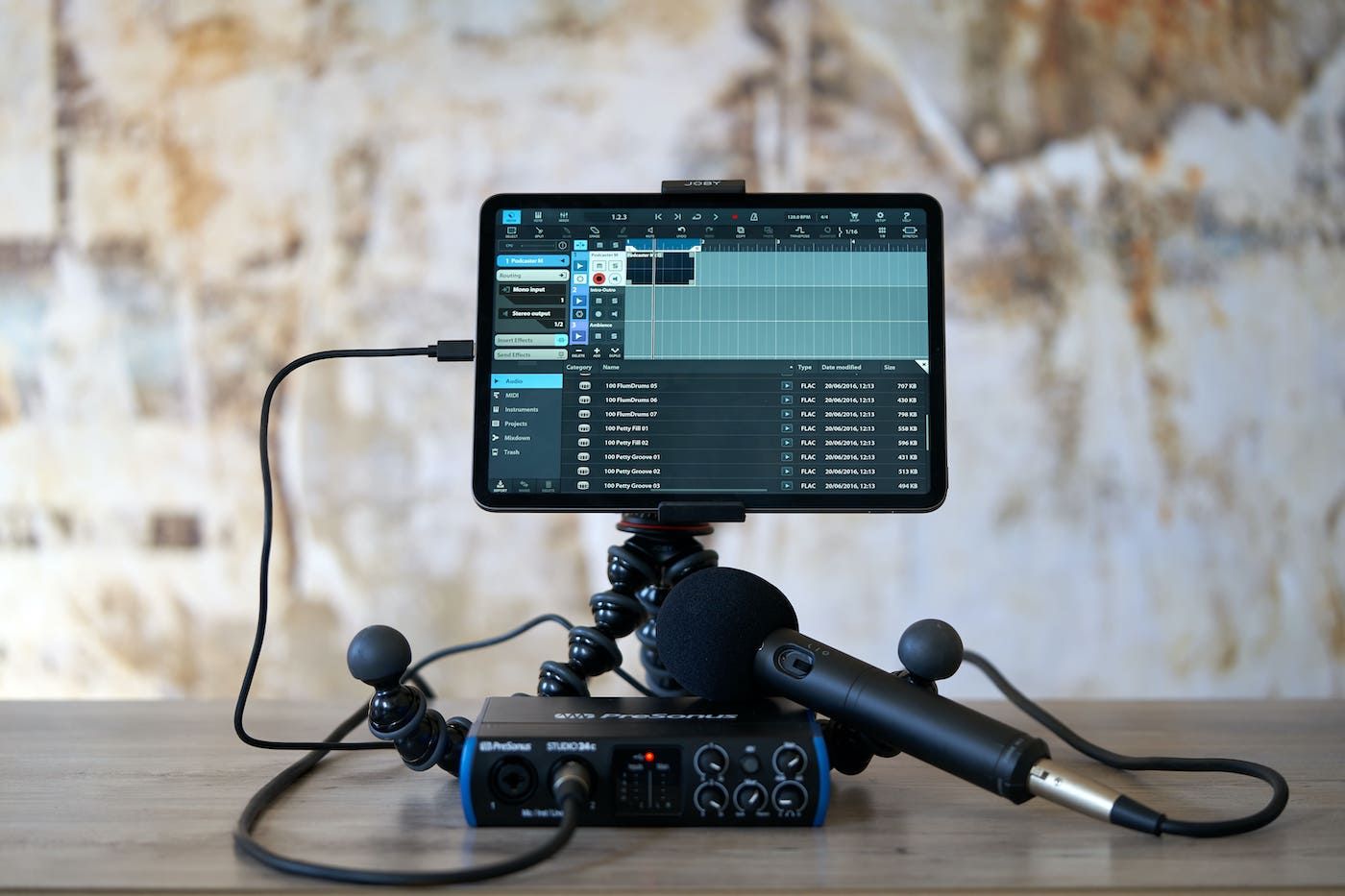 The 4D video transmitter can be directly mounted onto Ronin 4D and powered by the battery of the main body. While you can use third-party monitors, DJI also brings along a new (and improved) High-bright remote 7" monitor with 1,500-nit bright and a built-in gyro – turning the monitor into a motion controller for the Ronin 4D camera system.
The monitor doesn't come included in the package; you'd have to cough up roughly $1699 extra to get it. You will also need the additional video transmitter, which you can get away with for around $399. In return, you get an utterly remote-controlled monitor, including focus, the gimbals, recording, and camera settings; you can even playback raw footage remotely.
The High-Bright Remote Monitor includes an integrated microSD card slot for 1080p/60fps proxy recording and connects with a slew of accessories, including the DJI Ronin 4D Hand Grips, DJI Master Wheels, DJI Force Pro and the new DJI Three-Channel Follow Focus. When several remote monitors are used in conjunction, each can playback clips separately without interfering with other monitors.
The ease of use and intuitiveness that you can find on this interface is incredible. It shares some similarities to the interface from Blackmagic cameras, which is similarly well organized and optimized for touch operation. However, if you can't touch this, you'll also find a navigation wheel on the side, making it easy to use even when you're wearing gloves.
9 stops of built-in ND filters
The X9 camera has nine full stops of ND built-in (nine?!). Ranging between one half and 1/512th strength – more NDs than most cameras have.
You can easily and quickly switch between the ND filters thanks to an internal motorized system.
The 9-stop built-in ND filters make it easy to adjust to drastic changes in lighting conditions, which is particularly significant if you're an outdoor shooter.
Color science
Talking about ND filters, it seems fitting that we'll continue down the same lines by looking at the cameras color science.
With the DJI Cinema Color System (DCCS) and robust computing power provided by CineCore 30, Zenmuse X9 can give images a cinematic look by retaining authentic and accurate colors. The DCCS delivers natural skin tones and enables effortless tonal consistency due to incorporating the industry-standard ACES workflow for effortless compatibility with the color tones of other cinema cameras.
ActiveTrack Pro
Based on DJI's existing ActiveTrack system, the ActiveTrack Pro version uses DJI Ronin 4D's latest artificial intelligence to track subjects from longer distances while adjusting composition to maintain optimal framing.
The updated ActiveTrack feature allows subjects to be tracked from longer distances and features composition adjustment with continuous autofocusing to keep subjects in focus during tracking shots.
Battery life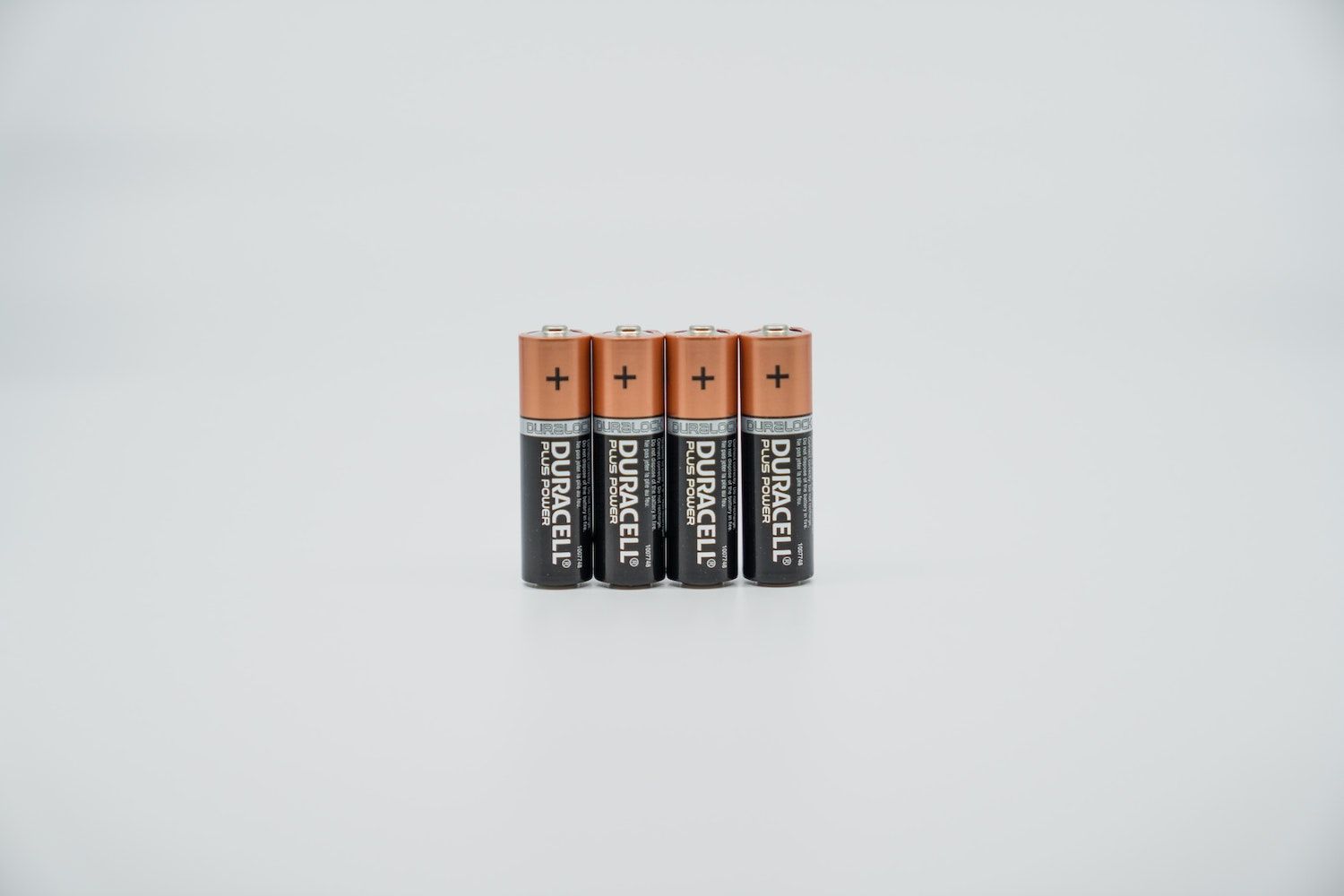 Inspired by their world-class (highly acclaimed) drones, the Ronin 2 and Inspire 2, the Ronin 4D uses TB50 intelligent batteries – offering up to 2.5 hours of shooting time, with a full charge after approximately 1.5 hours.
With a highly reliable auto-heating technology, you can count on the battery holding its ground even in extreme weather conditions.
Sound recording
There are no meaningful sound inputs on the camera body itself. Well, to be perfectly correct, it has a built-in mic, but that'll never be useful for reference audio. However, you can add a CLR connection with an expansion plate.
For sound recording, DJI Ronin 4D has built-in microphones to support dual-channel 24-bit audio. It also includes two 3.5mm jacks on the body and two XLR ports on the Expansion Plate for additional input and output options.
Storage
The Ronin 4D offers three storage methods.
USB SSD: Which provides a cost-effective solution to 4K projects.
The CFexpress Type-B card: For compatibility and stability.
DJI's PRO SSD 1TB: Delivers the best performance and highest stability for internal recording at maximum resolution and frame rate.
DJI Ronin 4D limitations
All good things must come to an end (sort of).
Because, while the DJI Ronin 4D does have some awesome features, nobody's perfect – the same thing goes for this camera.
So, let's get into the dirty part of the Ronin 4D and talk about the downsides you'll also risk running into when using this gimbal camera.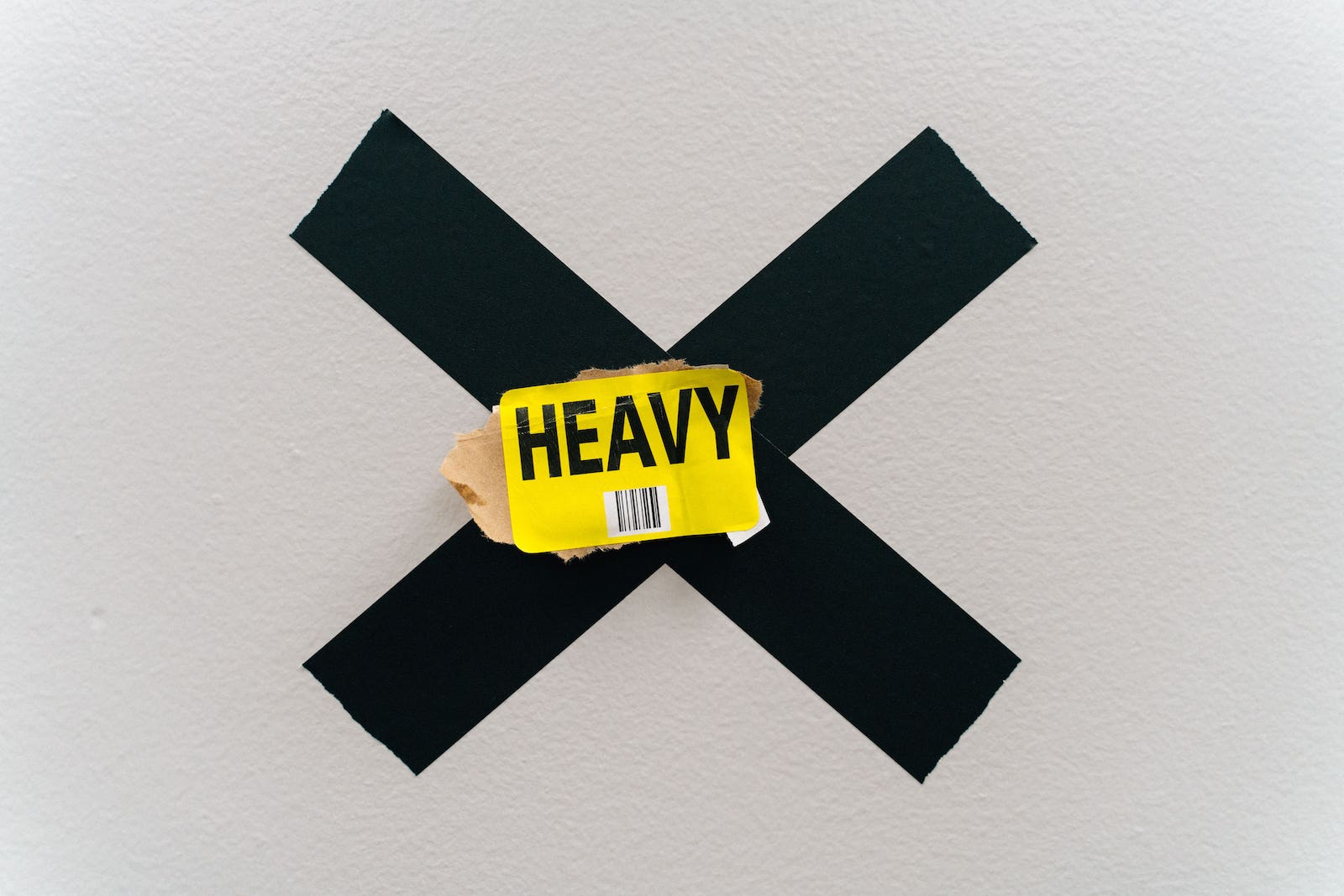 Limited lens options
As a cinema camera, the Ronin 4D has significant limitations. Cinema lenses can't be paired onto the camera, nor can zoom lenses, primarily due to their weight.
90% of the lenses compatible with the DJI Ronin 4D are prime lenses, whereas only six small zoom lenses can be attached.
Furthermore, the only anamorphic lenses that can be attached are SIRUI35mm and SIRUI50mm 1.33X. This can seem somewhat counterintuitive as anamorphic lenses often go hand in hand with popcorns and a coca-cola on the big screen.
It's a heavy camera (and gimbal)
A camera can be heavy. A gimbal can be heavy. Not surprisingly, a hybrid of the two is going to be heavy.
Once all the components are attached, the Ronin 4D weighs almost 5 kilograms – without including the weight of a lens.
The new camera from DJI is made for run n' gun shooting, meaning you need the ability to move freely. As a gimbal, you should also be able to hold it in front of your body for more extended periods. But 5 kilograms of pure aluminium can be challenging and potentially put a lot of strain on your back.

Furthermore, it's not easy to get it to eye level. Unlike one-hand gimbals, your hands are on the same level with the lens when you hold it on the sides, meaning you have to lift your arms relatively high to film someone at eye level, which is even more exhausting and requires some level of fitness in your body.
Ronin 4D: Price and availability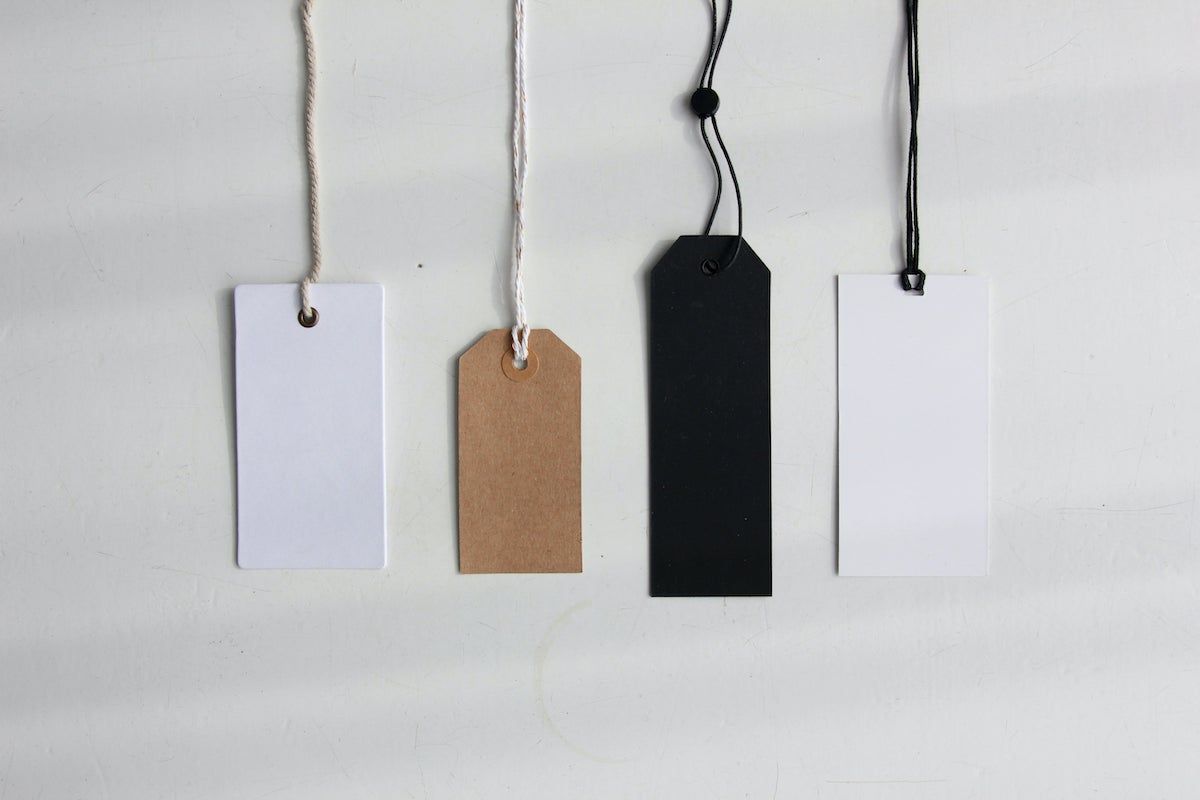 While the Ronin 4D has its issues, it also carries many extraordinary features, which is also clearly reflected in the price.
The DJI Ronin 4D 6K will be available for $7,199 / £5,999 / AU$ 10,699 and will be available in December 2021. Included in the package:
The main body
Zenmuse X9-6K gimbal camera
LiDAR Range Finder
High-Bright Main Monitor
Hand Grips
Top Handle
TB50 Intelligent Battery
Carrying Case
The DJI Ronin 4D 8K will be available for $11,499 / £9,499 / AU$16,399. DJI has yet to confirm the exact release date. Included in the Z9-8K package:
Zenmuse X9-8K gimbal camera
The main body
LiDAR Range Finder
High-Bright Main Monitor
Hand Grips
Top Handle
TB50 Intelligent Battery
Carrying Case
You will need to purchase separately:
PROSSD 1TB
4D Video Transmitter
High-Bright Remote Monitor
Final verdict of the DJI Ronin 4D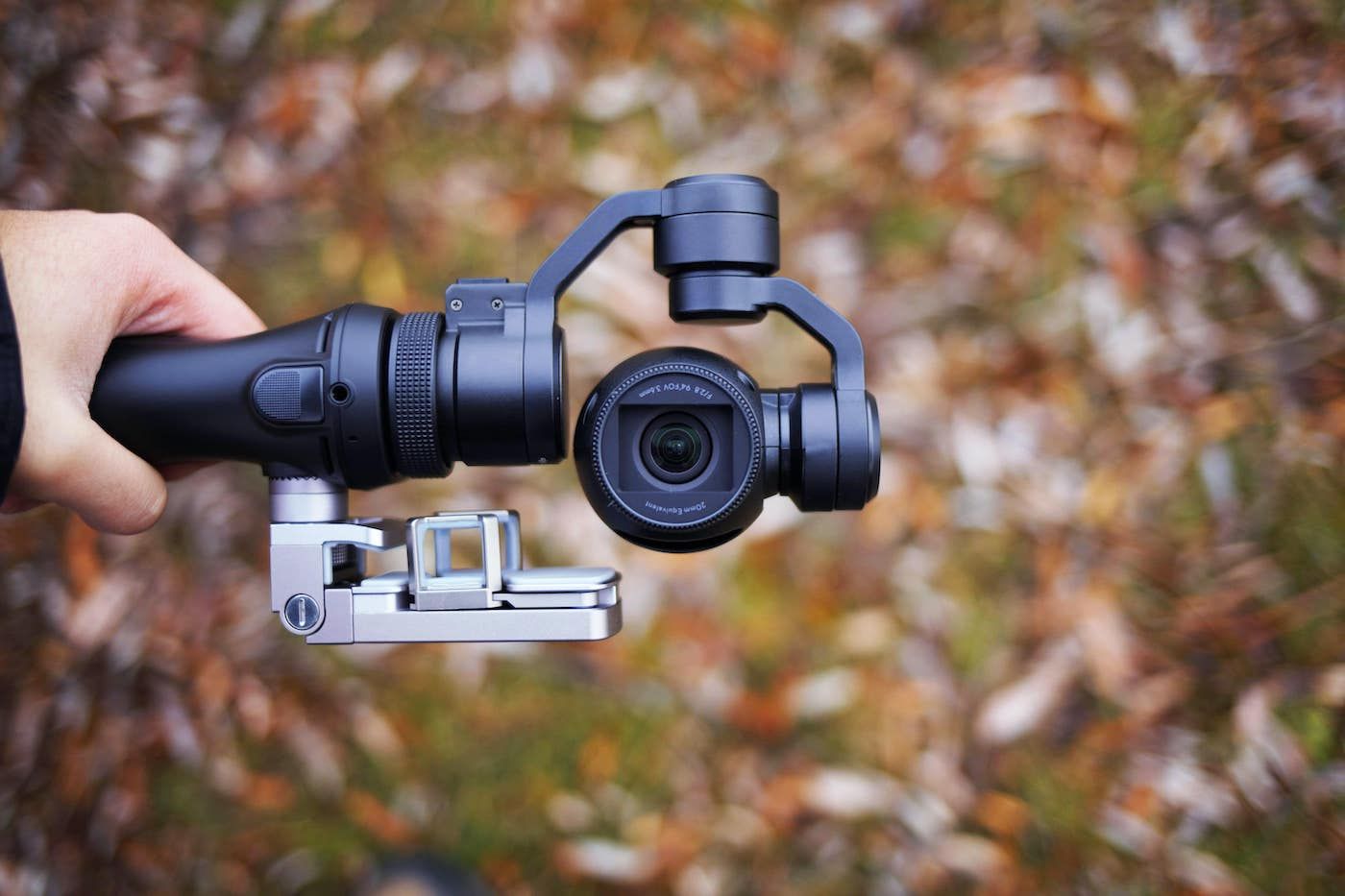 Although it seems like a completely new hybrid of the camera-family (which in some ways are valid), it's not as much "pure innovation" as a "sophisticated combination".
The DJI Ronin 4D carries a bunch of camera goodies, perfectly designed for solo filmmakers, especially shooters who specializes in action sports cinematography. Including the LiDAR Focus Control, Focus pulling mechanism, built-in touch screen and more. Thus, if you work as a one-man band, shooting fast-moving subjects, and don't need purely cinematic camera features, you should consider getting the Ronin 4D.
However, it is also important to note that their new cinema camera is not really a cinema camera per se. For it to be this, it lacks essential factors crucial to cinema production. Nevertheless, undoubtedly, DJI has managed to abrupt a somewhat conservative industry with the Ronin 4D. While it might not be for everybody, it has most certainly rocked the likes of Sony and Canon's camera world.
Could it mean that we'll see many more of these hybrid creatures in our filmmaking midsts in the future?
You've read the whole Ronin 4D review – what's your take on it?
Full list of DJI Ronin 4D Specifications
Sensor type: CMOS
Resolution: Full-frame Zenmuse X9 gimbal camera, with 8Kor 6K capabilities;
Weight: 4670g
Battery type: TB50
CineCore 3.0 delivers an internal 8K RAW codec with precise colour reproduction.
Zenmuse X9-6K supports up to 6K/60fps and 4K/120fps. Zenmuse X9-8K supports up to 8K/75fps.
X9 8K and 6K benefit from H.264 codec, Apple ProRes and ProRes RAW.
4-Axis Stabilisation System: Innovative industry-first active Z-axis to eliminate vertical camera shake.
ActiveTrack Pro for advanced and complex tracking shots.
LiDAR Range Finder provides a sharper, faster, and more reliable focusing experience.
4D Video Transmitter outputs a 1080p/60fps feed to remote monitors with a transmission range of up to nearly 20,000 feet.
High-Bright Remote Monitor integrates a wireless video receiver into a 1,500-nit, 7-inch monitor.
Rent or subscribe to a cinema camera
If you can't wait until December for the Ronin 4D to be released, you can easily get your hands on other professional cameras – affordably and effectively by renting or subscribing to a camera.
Rent Camera Gear: Access Pro Equipment
qqHXJy6AWlc
Camera Hire: Take Your Production to The Next Level
71PttfqWPXk
Camera Rental: Save Money with Wedio
5sHshmF1n_Y
Or continue discovering by reading our list of must-have camera equipment.
About the instructors
Popular listings for rentals