DJI Avata Review - FPV Drone that will appeal to newbies
Rent camera gear from local creators.
The DJI Avata is a beginner-friendly way to get into the FPV drone world, offering all the key features for a superb flying experience and quality video footage. Curious to know what's inside this little upgraded DJI beast? Then keep reading - in this review, we cover key features, pros and cons, and other drone specs that will help you get a full picture of Avata!

If you want to learn more about gear and drones, consult our complete guide to camera equipment.
DJI Avata key specs
Size: 7.1 x 7.1 x 3.1 inches
Weight: 405 grams (with battery)
Camera: 48MP, 1/1.7 CMOS
FOV: 155 degrees
Max video resolution: 4K/50-60 fps
Max photo resolution: 4000 x 3000
Battery: 2420 mAh
Flight time: 18 mins
Dual antennas
7ms response time
20GB storage, expandable by 256GB
Compatible with DJI Motion Controller, DJI Goggles 2, and DJI FPV Controller 2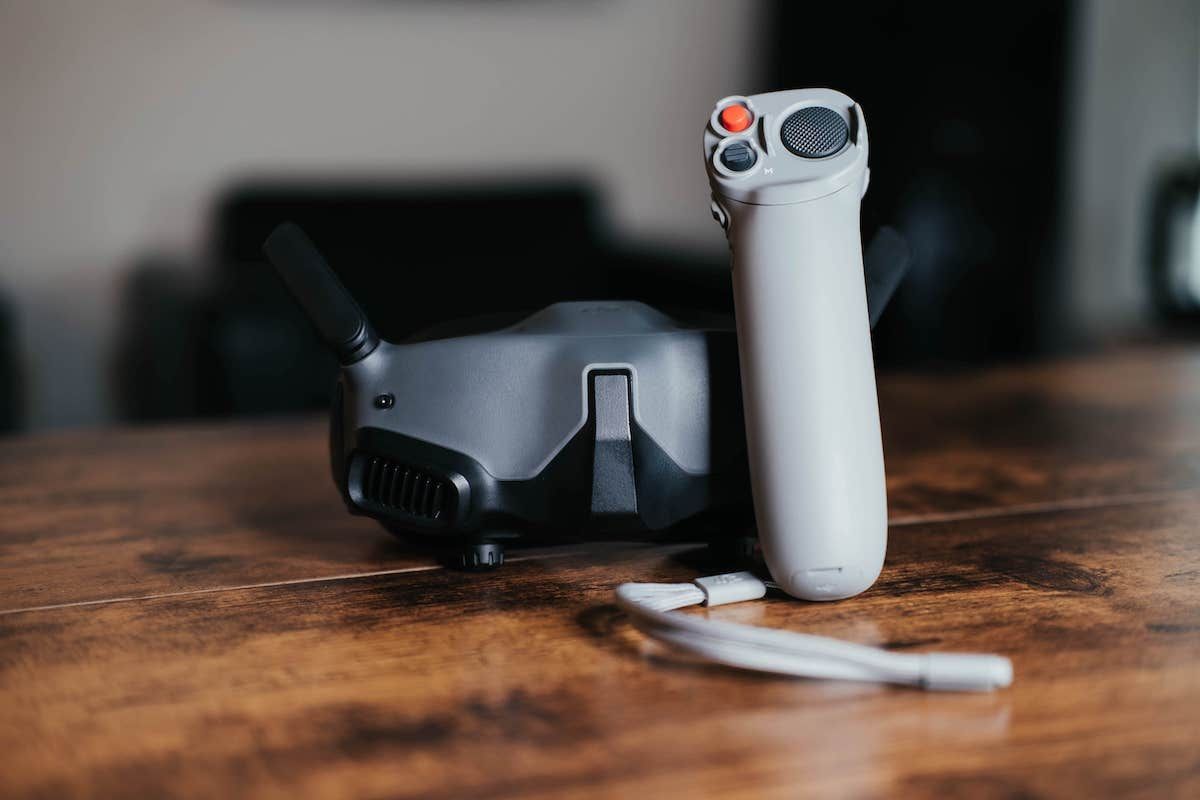 DJI Avata pros and cons
Pros
Astonishing FPV experience
DJI Motion controller is intuitive for newbies
Impressive video transmission range
Compact, durable form factor
Cons
Short flight time compared to other DJI drones
No automated photo/video modes like standard DJI drones
Requires extra controller for manual mode
Who should get the DJI Avata?
The DJI Avata is an ideal choice if you're new to the world of FPV drones but ready to accept the premium price tag that comes along with it. The DJI Avata is a substantially improved drone compared to the first generation of DJI FPV drones, with a smaller and more durable chassis and an enhanced camera setup with a focus on low-light performance. You will get a leap forward with the DJI Goggles 2 that come in a bundle, micro-LED displays, and a 10km video range.
Design and build
The DJI Avata features four rotors located below the main body, protected by shrouds. You can buy an optional removable propeller guard for other DJI drones, but no need to do so with Avata. Unlike other drone models with a standard light gray body, Avata has a dark grey frame.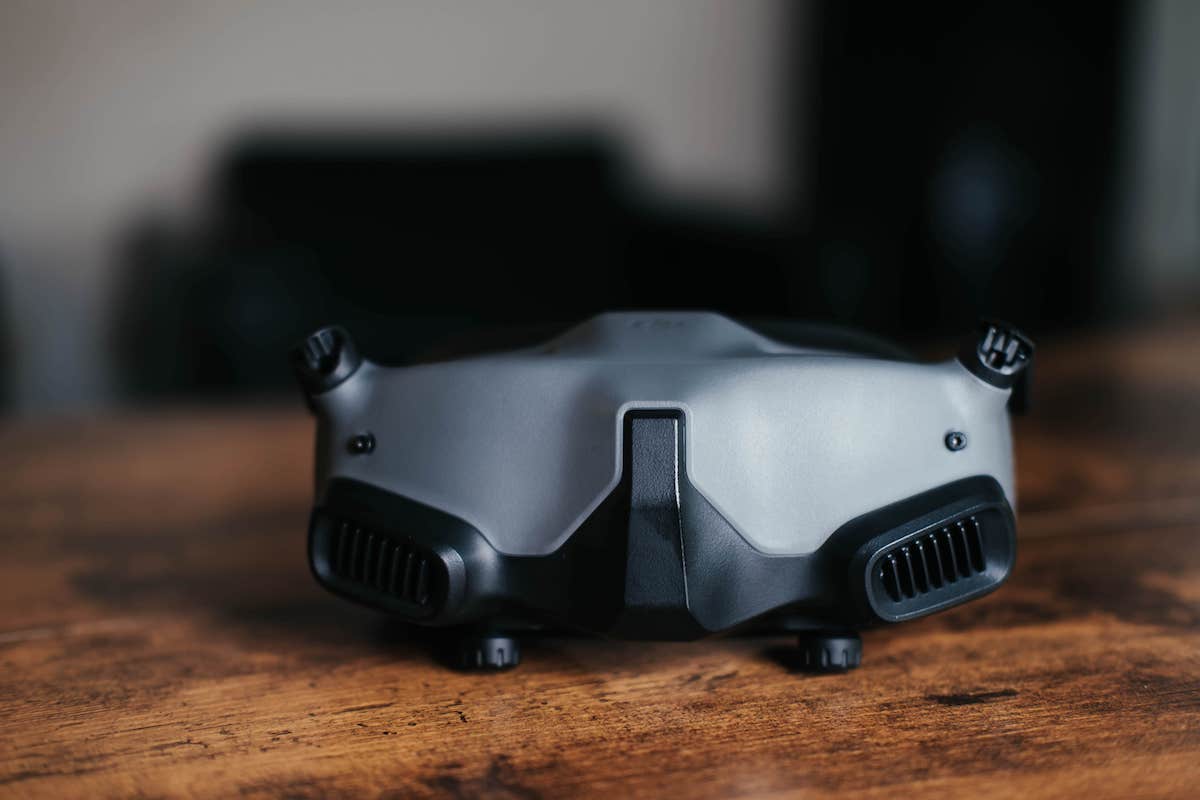 While photo-focused drones have their gimbaled camera attached to the bottom, the DJI Avata's camera is embedded in its body. This is extremely useful for an FPV-focused drone with more common high-speed collisions: the body-embedded position keeps the camera tech unharmed.
The battery slots are positioned into the cage on the rear side of the drone and are connected to it with a flexible cable. It's easy to switch if you need to extend the flight time, and the battery is also more likely to survive a sudden fall without damaging the connector. The body of the drone also features a small button with a line of LEDs on the battery that gives you all the charging information.
Controller, headset, and goggles
The motion controller of DJI Avata acts like a joystick - twist your wrist to move the drone up and down, or left and right. The motion is measured by built-in sensors and several controls - a trigger accelerator, a large brake button, an RTH button, and a recording button. All those controls provide you with the most needed functions during the drone flight. The Avata drone has a newly-added Turtle mode that can flip the drone right side up if it landed or fell upside down.
The smaller and more user-friendly Goggles 2 come in a more slimline package and are more comfortable to wear over long periods, thanks to its 500g weight. The Goggles come with a microSD card slot, allowing you to record video streamed from the drone. The Goggles are powered by a small battery that is connected with a long wire to the headphones.
With Avata, the headset no longer features traditional controls for a touch panel and instead puts the dioptre controls on the bottom to adjust lens focus, which is just perfect for glasses-wearers.
Features and flight performance
The updated Goggles include a built-in version of the DJI Fly app for both iOS and Android allowing you to fly the drone without connecting it to the smartphone or tablet. You can, however, connect a device through the USB-C to update firmware, transfer video or provide a live camera feed to showcase your flight.
One of the key features of DJI Avata is the upgraded micro-LED panels that look more vibrant and now support up to 100fps shooting with a higher resolution at 1080p. This added detail keeps you at the moment during your FPV flight while easily picking out small obstacles like low-hanging tree branches.
Avata ditches the convention of traditional FPV drones not having a sensor system and GPS and instead includes these two features when flying in Normal and Sports modes. The GPS feature brings the Return to the Home option, automatically initiated when the battery reaches the minimum level or transmission gets lost between the drone and the headset.

When you release the controls, the drone will stop and hover, while the obstacles below are detected by the Infrared Sensing System and a two-camera Downward Vision System. Bear in mind, though, that you will still have to take care when flying in complex environments, as the Avata doesn't have front or rear collision avoidance sensors.
Video and image quality
The DJI Avata comes with awesome video capabilities, being able to capture detailed and vibrant 4K video at 60fps, and offers higher frame rates of 1440p and 1080p with its in-built camera. The camera offers an ISO range of 100-6400 which is suitable for most environments, but you can increase it to 25600 for night-time recordings when switching to the Manual mode.

The drone was significantly upgraded from its predecessor to feature the 1/1.7in CMOS sensor that boasts 64% more surface area to capture light. Avata's excellent performance in low-light conditions is also thanks to the sensor, as well as the enhanced dynamic range that kicks in if you choose to shoot in D-Cinelike color and color grade with video editing software.

Still, for all the robust capabilities of Avata's camera, this drone isn't meant for aerial photography specifically - there are still some limitations. You won't get the same automated flight modes as with other DJI drones and will miss out on QuickShot features like Dronie and Helix that can capture shots without input from the pilot. Additionally, because of the single-axis movement of the camera, you only have an option of looking up and down without rotating the drone.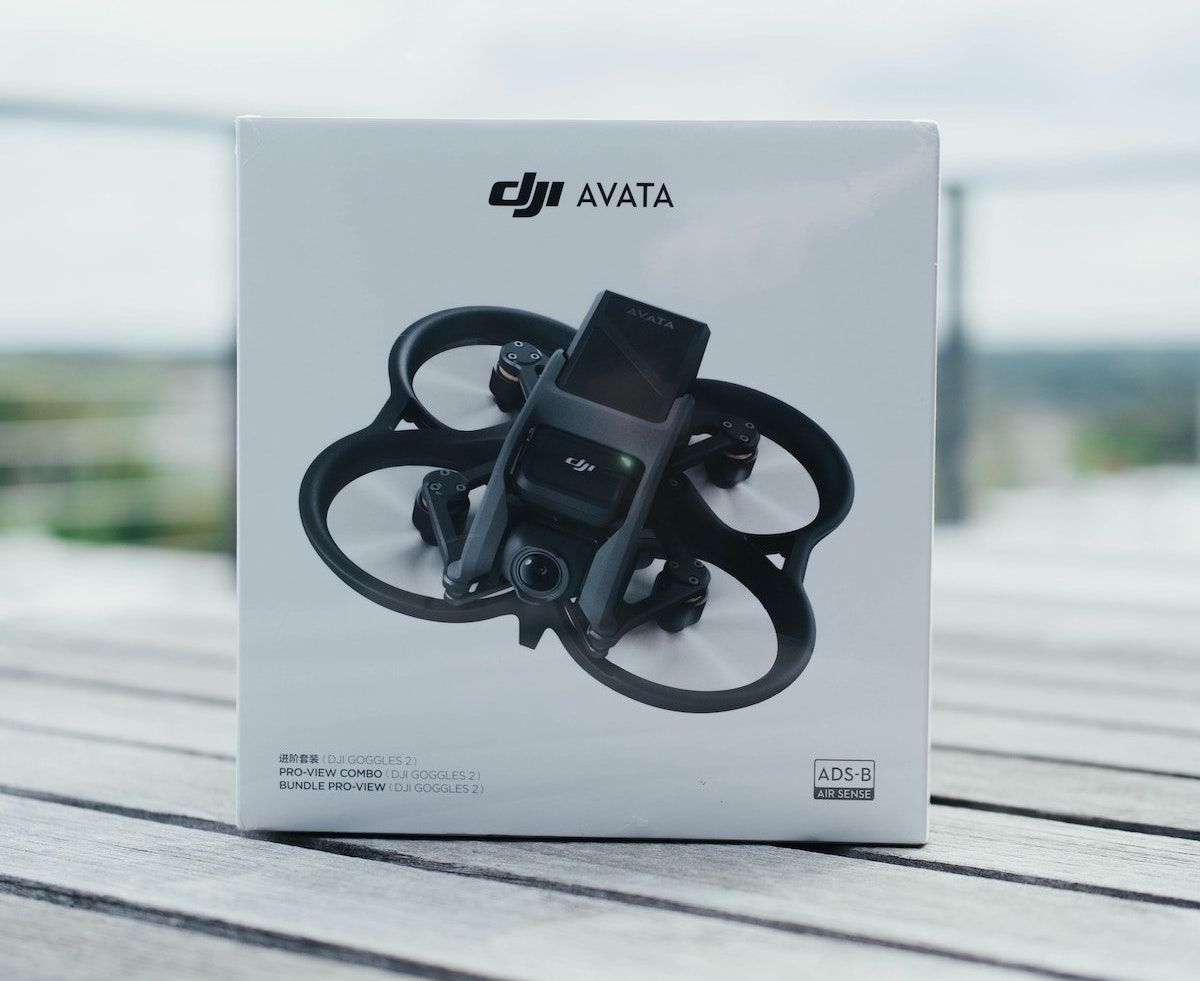 Final verdict: Is the DJI Avata worth it?
If you want to enjoy the opportunity to capture immersive FPV videos but are a newbie and don't have the skills how to fly a traditional FPV drone, then DJI Avata is a superb option. For experienced drone pilots, the Avata is also an excellent ready-to-fly kit, especially with the right compatible accessories.
Couple it with a pair of FPV goggles, and the Avata drone becomes the closest gear you can fly without getting a pilot's license. The price is, however, a real investment, considering that you might also need to purchase additional accessories, but if you're serious about drone racing,  this investment is worth it.
FAQ
How much does the DJI Avata cost?
The DJI Avata is available for $1,388.
Does the DJI Avata have manual mode?
Yes, the DJI Avata features Manual mode.
Popular listings for rentals