Cue Sheet Template | Download Your FREE Template Here
Music is the magic that makes a production come alive.
If you want to share your production with the world, you must make sure you correctly list all the music used in your project.
Submitting a cue sheet to their relevant Performing Rights Organisation (PRO) is how songwriters and producers get their royalties. And being straight about this is the only way for you to get your film distributed!
Before downloading your cue sheet template, are you fully covered when it comes to the filmmaking process? Ensuring there even is music to consider.
Make your cue sheet today, and submit it to all relevant PROs, like PRS for Music in the UK. A copy will be needed by any organization that will screen or sell your film too.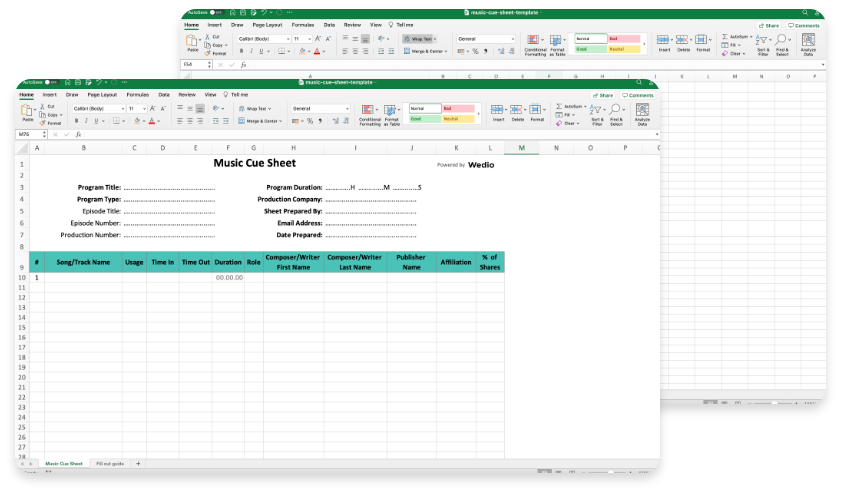 Still not sure about whether you need this document? Read our handy tips and everything you need to know about cue sheets. Or, find and download more resources for your project in our free templates section.
Happy filming!
What is a cue sheet?
A cue sheet is used for addressing what songs you are using in your production. It allows songwriters and producers to get their royalties.
How do you write a cue sheet?
If you want to write a cue sheet you need to include:
Program Title
Program Type
Episode Title
Episode Number
Production Number
Total Program Duration
Production Company
Contact Info
Preparation Data
List of songs and duration they are used