9 Ideas To Keep Corporate Shoots Interesting
A huge part of boosting your audience reach relies on introducing your brand to your target market. There are many ways to do this. You can attend trade shows, advertise on traditional and digital media, partner with influencers, or amplify your online presence.
One of the most effective ways to reveal your corporate identity beautifully to anyone is through an effective and well-thought-out corporate shoot. You can creatively relay your mission and objectives, introduce the pillars of your company, announce the people behind your excellent products, and showcase your offerings with flair.
The outcome of your corporate shoot can be utilized in various ways and shown on many channels. Investing in this is practical yet complicated and challenging. If you don't know how it works, you can spend all your budget and achieve anything but stellar output. You can check videosydney.net.au if you're interested in corporate shoots.
Now here are some great ideas to keep your corporate shoot interesting:
Effective Storytelling
People love listening to and watching stories of success. The relatability of the content keeps them engaged and leaves them craving for more. You can also cut up the stories in chunks and air them in segments. This way, you know your audience has something to look forward to.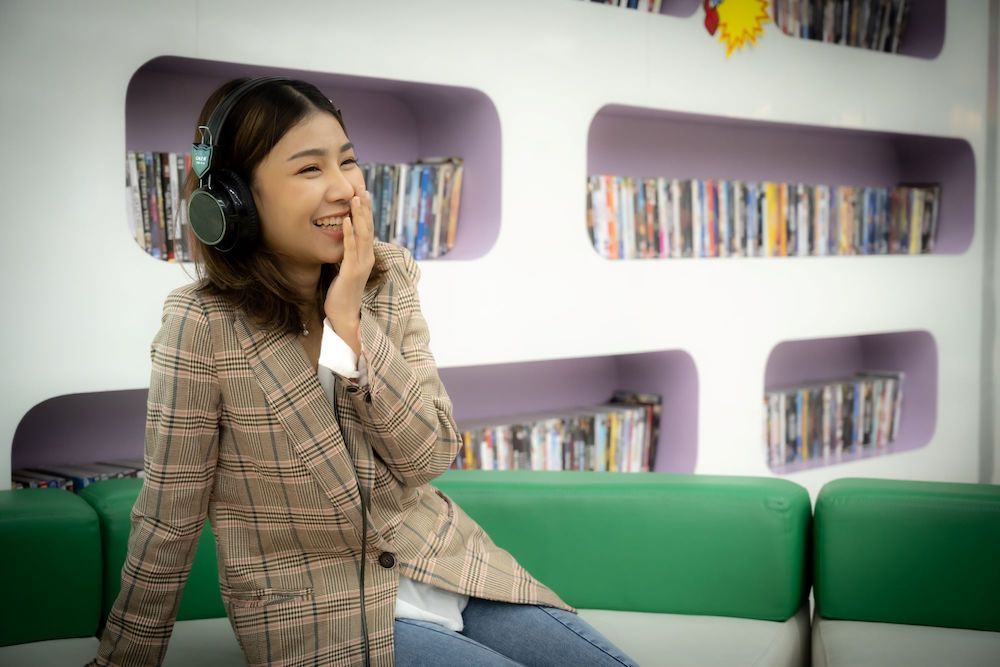 Aside from your own brand story, you can feature stories about your employees or customers. These kinds of stories make your brand more human and approachable. Ensure to feature authentic stories and take your time choosing to ensure you'll feature content that resonates with your audience and leave a lasting impression.
Unique Locations
A unique location other than your office space will make your outcome stand out. Just make sure you choose a suitable place for your product and the story you're telling. For example, your product is a point-and-shoot camera. Then you can select various scenic spots to emphasize the usefulness and practicality of your product. On the other hand, if you're a tech company, a futuristic office space might suit your shoot.
Inject Humor
Today humor has been proven to captivate many people, especially if you collaborate with influencers with notoriety in this style. Humor creates a compelling hook that will let your viewers stay until the credits roll.
However, strike a balance between being funny and professional. Create a script with humor that still aligns with your brand values. It should be tastefully done, and the message should be conveyed.
It's also great to use real-life situations and relatable scenarios to make them accessible to your audience. If you can make it a satire or a parody, you're riding on a trend that will keep your audience entertained.
Finally, it's best to remember that although humor can significantly benefit your brand, you must not compromise your values in exchange for fleeting attention. It's still better to create something that will become a classic and will be remembered even after many years have passed.
Use Captivating And Trendy Music
Music is the universal language that evokes emotion, sets the mood, and makes your content impactful. Choosing trendy music will benefit your brand since it has many followers. That said, you can attract more people and increase your audience even with only a few notes of that music being heard.
Select suitable music for your target audience. For example, if your target market is the young crowd, the music of an artist they follow will be a great choice. If it's a hip-hop star, then it can help reinforce your message.
Add Animation
In the past, animation was associated with kid content. Today, it's been widely used by digital marketers to add more interest and excitement to their videos. It also helps illustrate the message so the viewers can understand it better. This is especially useful in how-to videos.
If your message or product is serious, animation can make your video less stiff and lighthearted. One example of this is using whiteboard animation when illustrating complex processes. This makes the content easy to understand.
Do A Live Streaming
If you have an important corporate event like a product launch, you can do a live streaming featuring a well-known host who can represent your brand well. You may use various social media platforms to show this and invite viewers beforehand, so you'll gain enough traction to trend.
It's important to remember that anything can happen in a live stream. It'd be best if you were well-prepared by planning the event appropriately and having contingency plans for any issues.
Live streaming lets your audience to get to know your brand better and engage by asking questions. This result is a higher trust and loyalty for your brand and a sense of community for your target market.
Get Your Employees Involved
Highlighting the people that make your company successful humanizes your brand's image to your target customers. They would feel personally connected to them when sending messages to various channels or emails. Moreover, your employees feel you value their contributions and recognize their hard work.
Create Behind The Scene Footage
Allowing your audience to see the creative process behind your corporate shoot will show them how you pour all your effort and resources into anything. Also, send a message on how you exert effort on your products.
Take Advantage Of Relevant Holidays
Creating a corporate shoot with a holiday message is an effective sentimental strategy that will surely leave a lasting memorable impression. This can especially apply to brands with products catering to families or older people.
Conclusion
Corporate shoots are an effective way to showcase a brand's product or services to its audience. But with today's competitive marketing environment, captivating audiences can be tricky. Follow the ideas this post shared, and you'll be sure to leave an indelible impression on whoever watches your video.
Popular listings for rentals