Canon EOS Rebel T7 Review: for Newcomers and Beginners
Rent film gear from local filmmakers.
Rent film gear from local filmmakers.
Product Review: Canon EOS Rebel T7
-1 other
Overview
Specs
Reviews
FAQ
Alternatives
Research
Canon EOS Rebel T7
Canon
4,3
Based upon1 reviews from Wedio members
Effectiveness
4,0
Usability
4,0
Value for money
5,0
Overall rating
4,3
Is it worth it?
Yes
If you are looking for a budget DSLR to ease yourself into serious photography, where you can experiment shooting in RAW and use manual exposure modes, then the Canon Rebel T7 is a good camera to begin with. A big factor to consider is the value of a camera, excellent for new photographers. This 4-year-old DSLR still delivers on its promise to be a versatile, capable camera for anyone, no matter their experience level.
No
The LCD screen lacks touch capabilities and is not tiltable. Additionally, the quality of the screen isn't as high as some entry-level DSLRs. Most external flash units will not function with this hot shoe and when photographing in low light conditions, you could notice some issues with the camera's autofocus system not working as intended.
Quick Canon EOS Rebel T7 review
If you are a beginner photographer Canon Rebel T7 might be for you. The affordable DLSR offers a suitable way to start but may be outgrown fast. This rebel may be without a cause. Continue reading to learn why.
In this review, we will go through key specifications, descriptions, pros & cons, and a final verdict.
Curious about other cameras? You can learn more about camera equipment or jump into the action and rent one of the Canon cameras.
Pros
Relatively easy to get hang of
Cons
Doesn't include a memory card
Only works with Canon flashes
Below-average battery life
Canon EOS Rebel T7 vs. Nikon D3500
Canon EOS Rebel T7
Nikon D3500
Sensor
24MP - APS-C CMOS
24MP - APS-C CMOS
Dimensions
129 x 101 x 78 mm
124 x 97 x 70 mm
ISO
100 - 6400 ( expands to 12800)
100 - 25600
Drive mode
3.0fps continuous shooting
5.0fps continuous shooting
Video
Full-HD 30fps
Full-HD 60fps
Show more
Complete Canon EOS Rebel T7 review
Design and handling
Canon EOS T7 is an upgrade of its two years older brother t6. You are surely interested in what's the difference. Well, there is not much. In fact, these rebels are almost identical.
This is favorable for those who have used the previous model - you won't have to relearn how to use the buttons and controls. But in terms of build and upgrades, it's not much.
The built quality is high for the price level of this camera. The construction is primarily plastic and is not meant for any extreme conditions. Unless you use the camera extremely roughly, there should be no problem with this.
The grip and thumbpad have a rubbery coating made to secure your handle on the camera. The right-hand grip is large enough that you can take photos with one hand only if needed.
Canon T7 has a 3-inch LCD display with 920.000 pixels and 7 brightness levels. It also sports an eye-level single-lens reflex viewfinder.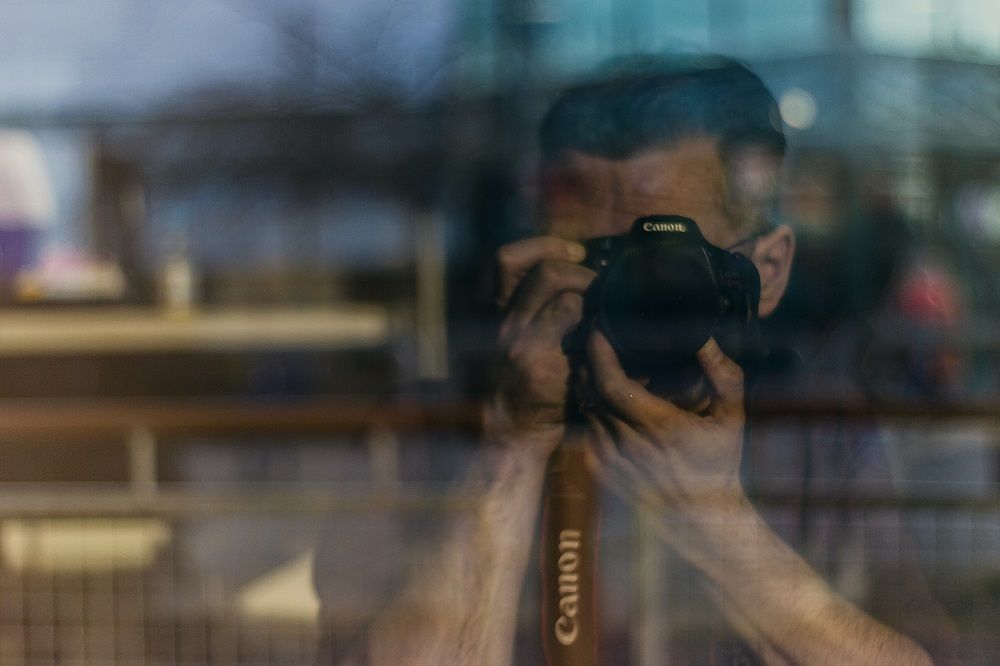 9-point AF with good performance speed
This model uses the same 9-point autofocus system as T6. Image processor DIGIC 4+ is also the same. This offers sufficient performance speed for beginners but would be problematic for advanced users.
Within good lighting conditions, the rebel T7 performs well. In not-so-ideal circumstances, the live view focus may get very slow.
The camera has an improved 24-megapixel sensor. Camera shooting speed is up to 3 frames per second. You won't be able to do much action photography with this, but again - it's enough for novice photographers.
Find available cameras for both beginners and professionals and start shooting beautiful pics.
24MP and a Full HD option at 30fps
The image quality is where rebel t7 shows its strong side, compared to its predecessor. It is also great compared to other cameras in this class.
Here we can see the 24MP really outshines the 18MP in the previous version. This delivers solid, saturated colors and sharp images.
Canon rebel T7 allows you to use special effects and image editing after taking the shot. You can play around with this to add some spice to your pictures.
The video offers a full HD option capped at 30 frames per second. This should not be surprising considering the price point. Besides this, the video quality is pretty solid.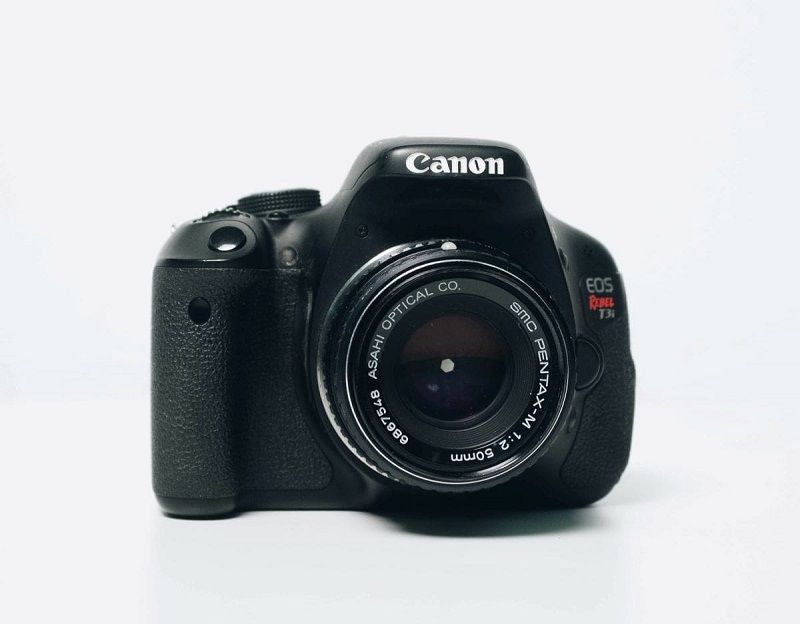 Built-in flash at the top
The camera has a built-in flash located on top of the body. For basic needs, this should provide adequate results.
It has to be mentioned that if you want to get an external flash, T7 is compatible only with Canon flashes.
Low light performance
T7 isn't well suited to very low-light shooting.
You may notice some problems with the autofocus slowing down when shooting in low-light environments.
The ISO ranges between 100-6400. It is expandable up to 12800. This again should be sufficient for the beginner but may produce issues in certain situations.
This issue is later solved in the Rebel T7i model, which has ISO sensitivity up to 25,600 (51,200 expandable), making it a more versatile camera for low-light situations.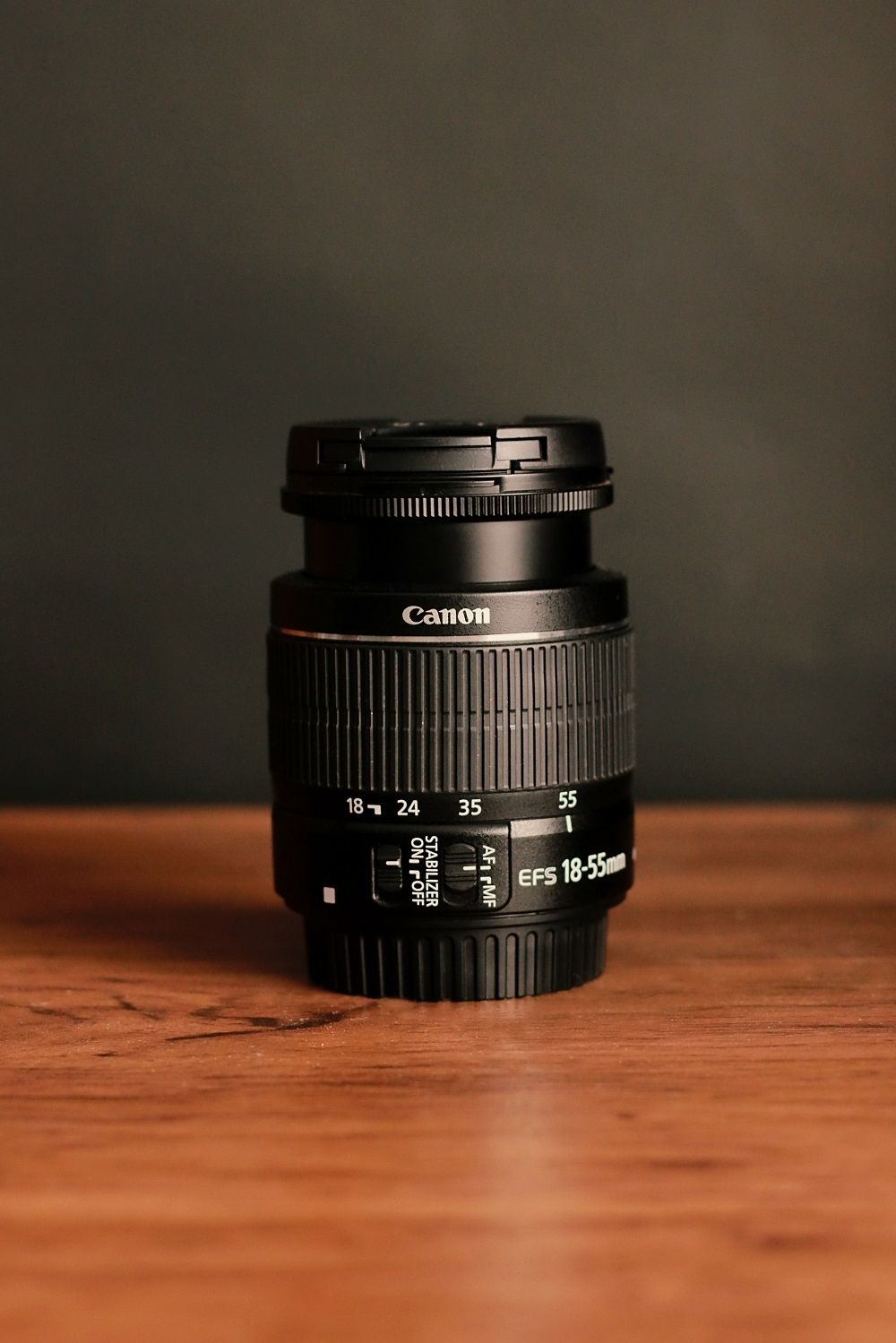 Final verdict: Who should get the Canon EOS Rebel T7?
The Canon EOS Rebel T7 is a beginner-friendly camera at an affordable price point. If you don't care about special features and want to get your foot in the world of photography, this Canon camera is a solid option.
T7 creates beautiful shots, but you need ideal lighting. You may find slightly better cameras in this price range, but you definitely won't spoil anything by getting this one.
In short, great for beginners, but can be outgrown quickly.
What creators like
It is the best camera on the market for less than $1,000. Beginner-friendly camera at an affordable price point.
Show more
What creators don't like
The display is fixed and lacks a touch screen. The audio won't win any awards, but unless it's windy, you'll get decent sound.
Show more
Frequently Asked Questions
Is the Canon EOS Rebel t7 good for photography?
Yes. It is great for beginners. Advanced photographers may be limited by its capabilities.
How old is the Canon EOS Rebel t7?
Canon EOS Rebel T7 was announced on February 25, 2018. In 2023, it's 4 years old.
What is the Rebel T7 good for?
The Canon EOS Rebel T7 is okay for travel photography. It offers very good image quality, with little in the way of graininess even at high ISO levels.
What is the Canon T7 also known as?
The Canon EOS 2000D, known as the Rebel T7 in the Americas, as the Kiss X90 in Japan and as the 1500D in southeast Asia, is a 24.0 megapixels digital single-lens reflex camera (DSLR) made by Canon.
Show more
Review by 0
Canon EOS Rebel T7 Alternatives
Nikon D3500
It's now over three years old, but the Nikon D3500 remains the best DSLR around for beginners looking to embrace creative, manual photography with a traditional setup. Built around a solid core of great image quality. Read more
Buy at Wedio
Rent from $15/day
Nikon D5500
The Nikon D5500 is a compact DSLR that functions really well for beginner photographers who are on the market for a camera body with a touchscreen LCD and Wi-Fi. The Nikon D5000 line isn't known for confusing layouts. Read more
Buy at Wedio
Rent from $15/day
Canon EOS 5D Mark IV
The Canon EOS 5D MK IV was released in 2016 and has been in the arsenal of many photographers since then. The camera had several improvements from its predecessor, such as a touchscreen and an improved image sensor. Read more
Buy at Wedio
Rent from $35/day
Show more
The research
Why you should trust us
At Wedio, we are on a mission to keep great stories alive. We achieve this by facilitating the sharing of knowledge, tools, and services that help you as a creator craft better stories. Today we help 100,000+ monthly creators become better — together. We believe in the power of the community. Instead of gathering product reviews from one creator, we involve hundreds of creators, and create both video- and written reviews. In that way, we present the essence of the collective rather than one opinion.
How we tested this product
We used a mixed-method design. Our qualitative video reviews, were created by hand-picked Wedio members. We shipped the product to them, they tried it for at least 30 days in real-life projects, and then they did an honest video review. Our quantitative written reviews, were collected from Wedio Renters and Lenders. When renters have rented the product, they have the option to leave a product review. When lenders create a product listing, they have the option to share their thoughts on the product itself.
How we fund this review
In order to keep delivering the best possible reviews for creatives, we have four different revenue streams. This includes (1) commissions from our short-term rentals (10 % from renters 20% from lenders whenever a rental is happening through Wedio), (2) commissions from our subscriptions (we get paid by our retail partners to deliver an order), (3) commissions from brands delivering products, and (4) commissions from affiliate links to other partners (such as retail partners, software, and other creative tools).
Limitations
Even though we try to be as unbiased as possible, we still want to address two limitations of this review. First, our lenders can be affected by the "Endowment effect" when reviewing their gear. They would potentially rate their product higher than they would have done if they rented the product — just because they own the product themself. Second, there is the potential of instructors experiencing "Confirmation bias" when reviewing a product. If they received the product from us, they might have a tendency to look for all the advantages and good things about the product because they want to please Wedio and the product brand. To overcome this limitation, we strictly guide our instructors to be as objective as possible — a low rating is as valuable to us as a high rating. The review aims to guide other creators in the choice of gear.
Get a Canon EOS Rebel T7
https://wedio-cdn.s3.eu-west-1.amazonaws.com/blog-images/Best+For/Affiliate+pictures/canon-eos-t7-f.jpg
USD
Buy new
https://amzn.to/3T7V7n6
479
Rent from
https://www.wedio.com/en/rent/search?q=canon%20eos
25
Popular listings for rentals