Top-Tier Release from Canon: Introducing the EOS R7
Rent camera gear from local creators.
The newly released Canon EOS R7 has made its way with sparkle, having earned many top reviews and been named a camera that outperforms many of its predecessors in a "price-quality" ratio.
The R7 does come with a pro-level feature mix.
Want to know what it includes?
Then keep reading this full review to find the answers!
And if you want to start with more basic knowledge about camera gear, there is always this complete guide to camera equipment.
Canon EOS R7 key specs
32.5MP APS-C CMOS sensor with Dual Pixel AF
Up to 30 fps shooting (e-shutter), 15 fps with mechanical
5-axis In-Body Image Stabilization
Oversampled UHD 4K up to 30p, line-skipped or cropped 4K/60p
Subject Tracking People (Eye, Head, and Face), Animals (Eye, Head, and Body for Cats, Dogs, and Birds (and far more)), motorsports (car/bike) in all AF area modes
10-bit video as 'PQ' true HDR footage or C-Log
2.36M dot OLED viewfinder
1.62M dot fully-articulating touchscreen
Dual UHS-II SD Memory Card Slots
Weather Sealing
Auto-Leveling
Mic and headphone sockets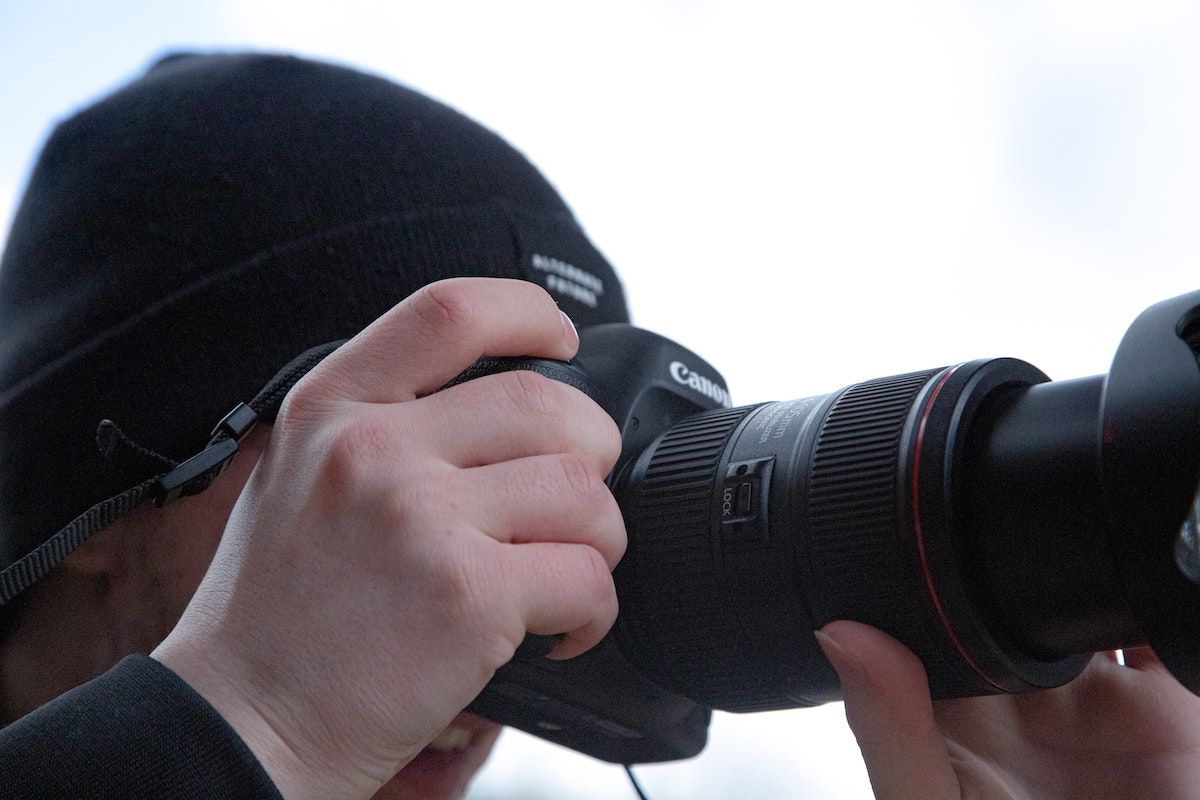 Canon EOS R7: Pros and cons
Advantages
Compact, high-speed camera
Class-leading autofocus with subject recognition
Weather-sealed camera body
In-body image stabilization
High-quality 4K video
Disadvantages
Minimal range of RF-S lenses
2.36m dot EVF is somewhat low-resolution for the price
Canon EOS R7: Price and availability
Canon markets the EOS R7 as body-only, which is available for $1499 body-only.
You can also buy it in a bundle with the 18-150mm F3.5-6.3 IS STM zoom lens - this will cost you $1899.
This lens is a good choice for starting, but don't expect some pre-level performance from it.
Eye tracking and performance
The in-body image stabilization and eye tracking are the two significant features that make the R7 so excellent at its performance.
The former is a 5-axis stabilization that can compensate for the camera shake up to 7 stops if combined with a lens equipped with optical stabilization.
The latter, brought by the top-notch Dual Pixel AF so commonly seen in pro-level Canon cameras, is just fantastic in keeping moving subjects in focus, as the camera's tracking system comes with subject recognition modes for people, animals, and motorsport vehicles.
Moreover, it greatly picks out and tracks subjects based on their shape and color, and the focus stays effective in all kinds of lighting situations, including backlit environments.
Excellent for sports and wildlife photography with high fps
The EOS R7 is one speed-beast of a camera: it can shoot 15fps bursts with continuous autofocus with the mechanical shutter and an astonishing 30fps with the electronic one.
These rates make the R7 an excellent choice for sports and wildlife photography, especially since it has a built-in zoom with a 1.6 crop factor.
The electronic shutter owns one slight downside of the shutter part. In this mode, the sensor tends to read out super quickly, leading to skewed photos with fast subjects or excessive camera movements.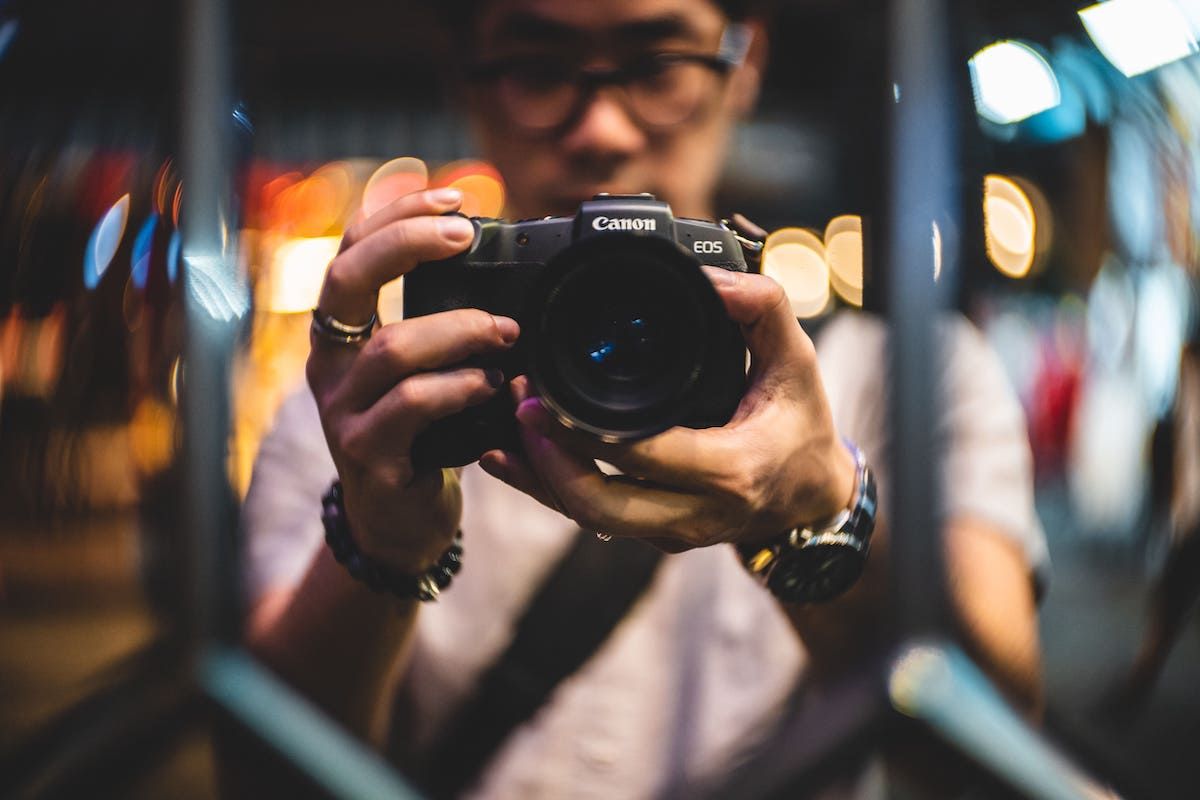 Body and handling
The R7 is lightweight, comfortable, and has a deep grip that provides stability even with big lenses.
Canon has squeezed a rich feature mix into the relatively small body of the R7 along with a good array of external controls.
Two electronic dials for changing exposure settings, with the rear dial now located around the joystick for the focus area selection.
Maintained same controls and menus as other Canon cameras
Other controls and menus are made in the same layout and design as other Canon cameras, so if you've used any brand camera before, you'll find everything pretty familiar and recognizable, apart from the already mentioned rear dial.
The rear screen provides a clear and bright view of the shooting scene and menus despite its not-so-big size.
However, this is made up for by the 1.62m dots resolution and the screen tilting ability, which helps you view everything accurately, even when shooting in bright sunlight or filming your vlog and taking selfies.
Sensor and image quality
The R7 comes with an APS-C-sized sensor, meaning that the lenses have a more telephoto reach than the same focal length on a full-frame camera.
A smaller sensor also contributes to the camera's portability, which comes in handy when going on wildlife shooting trips, photographing air shows, or capturing action.
Produces accurate colors in various shooting environments
This Canon camera's auto white balance is exceptional - the R7 can produce images in pleasing, accurate colors in a wide variety of shooting environments.
The quality auto white balance also allows you to choose 'Ambience" priority over 'White'priority, which is extremely useful for white background product photos.
The overall image quality is top-notch - the updated DIGIC X image processor, high-megapixel count, and Canon's color science are the main drivers of that.
In addition, the 32.5 megapixels produce a noticeable increase in sharpness compared to the usual 24 megapixels on other Canon cameras.
Noise-free up until ISO 25600
Regarding ISO, the R7 can produce good JPEG images up to ISO 12800.
So you can forget worrying about the noise going up until ISO 25600 - only after this number can you see the photos starting to be filled with noise.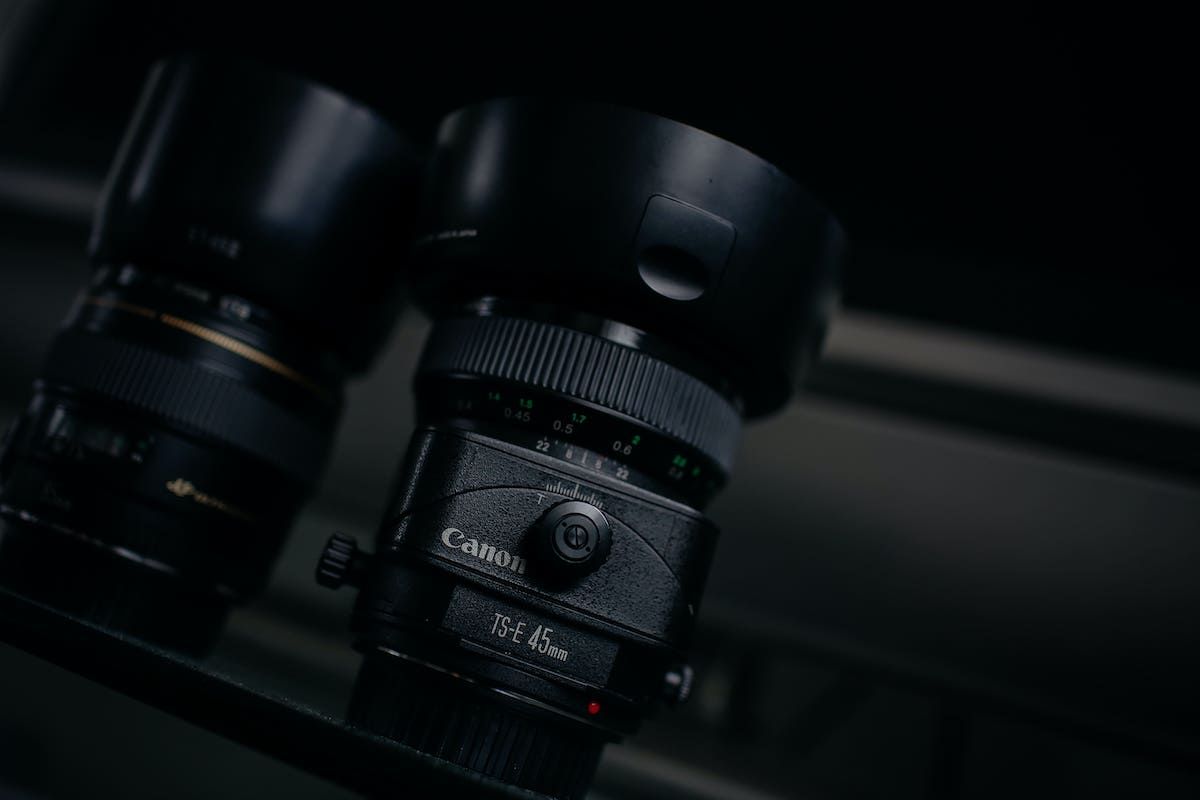 Canon EOS R7 vs. R10: Main differences
Pixel count
Image stabilization
R7: Yes (rated up to 7.0EV)
R10: No
Card slots
R7: 2 x UHS-II SD
R10: 1 x UHS-II SD
Video capabilities
R7: 4K/30p full-width oversampled, 4K/60p subsampled full-width or with 1.81x crop
R10: 4K/30p full-width oversampled, 4K/60p from 1.56x crop
Battery rating
R7: 660 / 380
R10: 350 / 210
Weight
Dimensions
R7: 132 x 90 x 92 mm
R10: 126 x 88 x 83 mm
Price
R7: $1499 body-only, $1,899 with RF-S18-150mm kit lens
R10: &979 body-only, $1379 with 18-150mm lens kit
Final verdict: Who should get the Canon EOS R7?
The Canon EOS R7 ticks all the boxes of a great enthusiast camera, with plenty of body controls, dual memory card slots, a fast burst rate for action photography, and outstanding in-body image stabilization.
The body is also dust-and-moisture protected by a mix of magnesium alloy and engineering-grade plastic.
Compared to other cameras in this range, the R7 features a revised autofocus system that performs several steps beyond the EOS M6 II in terms of power and simplicity.
As a result, the R7's AF can easily compete with any centrally-focused AF of a regular DLSR.
Add the excellent subject-tracking, eye recognition, and top-notch image quality, and see that the EOS R7 is a game-changer for Canon lovers who want to buy an advanced full-frame model for an affordable price.
Rent a Canon camera on Wedio
Did you already love this Canon lightweight beast with pro-level features?
Become acquinted with the R7 – rent or subscribe to a Canon camera through Wedio.
Is the Canon EOS R7 a full frame camera?
Yes, the Canon EOS R7 is a full-frame camera made for action and everyday photography.
When was the Canon EOS R7 release date?
The Canon EOS R7 was released on 23rd June 2023.
Does the Canon EOS R7 overheat?
As almost all other cameras, the R7 can encounter the overheating issue if used for long hours in direct sun and high temperatures. However, you can compensate for that by choosing an appropriate shooting mode that minimizes the effect.
Popular listings for rentals