A Look Into the Canon EOS 5d Mk IV – Is This Your Next Camera?
Rent camera gear from local creators.
The Canon EOS 5D MK IV was released in 2016 and has been in the arsenal of many photographers since then.
The camera had several improvements from its predecessor, such as a touchscreen and an improved image sensor.
A camera is an excellent asset in your gearbox, but far from the only one. Explore what else there is of essential camera equipment.
Canon EOS 5D Mark IV key specs
Sensor: 36mmx24mm
Megapixel: 30,4 MP
ISO: 50 - 102,400
Monitor Size: 3.2″
Lens: EF mount
File format(photo): JPEG & RAW
File format(video): MOV & MP4
Maximum video resolution: 4K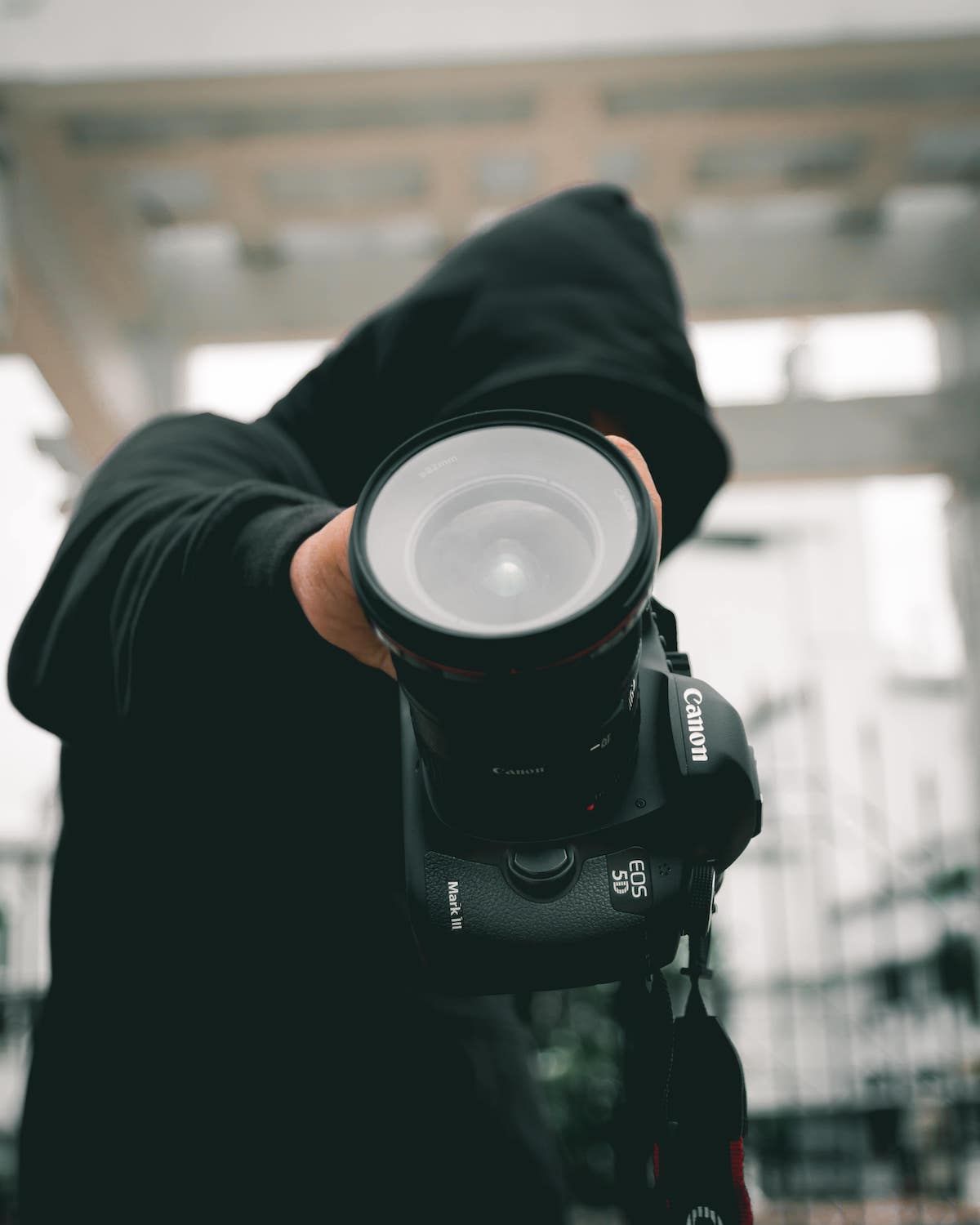 Beginner friendly design
The EOS 5D MK IV feels very familiar compared to its old versions and should be easy to pick up for anyone who has previously owned a 5D camera.
The camera is also pretty beginner-friendly for anyone picking up a 5D or a Canon camera for the first time.
The grip and thumb rest feel more or less the same as in the previous version. It's pretty neat and feels alright in the hands.
Responsive LCD touchscreen
It has a full LCD touchscreen which is incredibly responsive and great to use. If you want an overall easier-to-use camera, getting one with a touchscreen would be a good idea!
The camera itself has 10 customizable buttons. So if you're a fan of that, it is a great feature. You can also just keep it as is.
Decent weather sealing
It has relatively good weather sealing that will suffice for most casual weather settings. However, if you want to shoot during a rainstorm or the like, you should consider packing it just in case.
The camera still has no built-in flash, which is annoying for some. But if you already have a previous model, you probably already have an external flash at hand.
Quick sorting with included rating system
The camera also has a rating system that allows you to rate pictures directly on your camera to quickly sort them out when you transfer them to your editing software.
The 5D Mark IV also has built-in Wi-Fi, which is excellent for quick transfers to other devices. You can also use it to remote control the camera if you need to go wireless!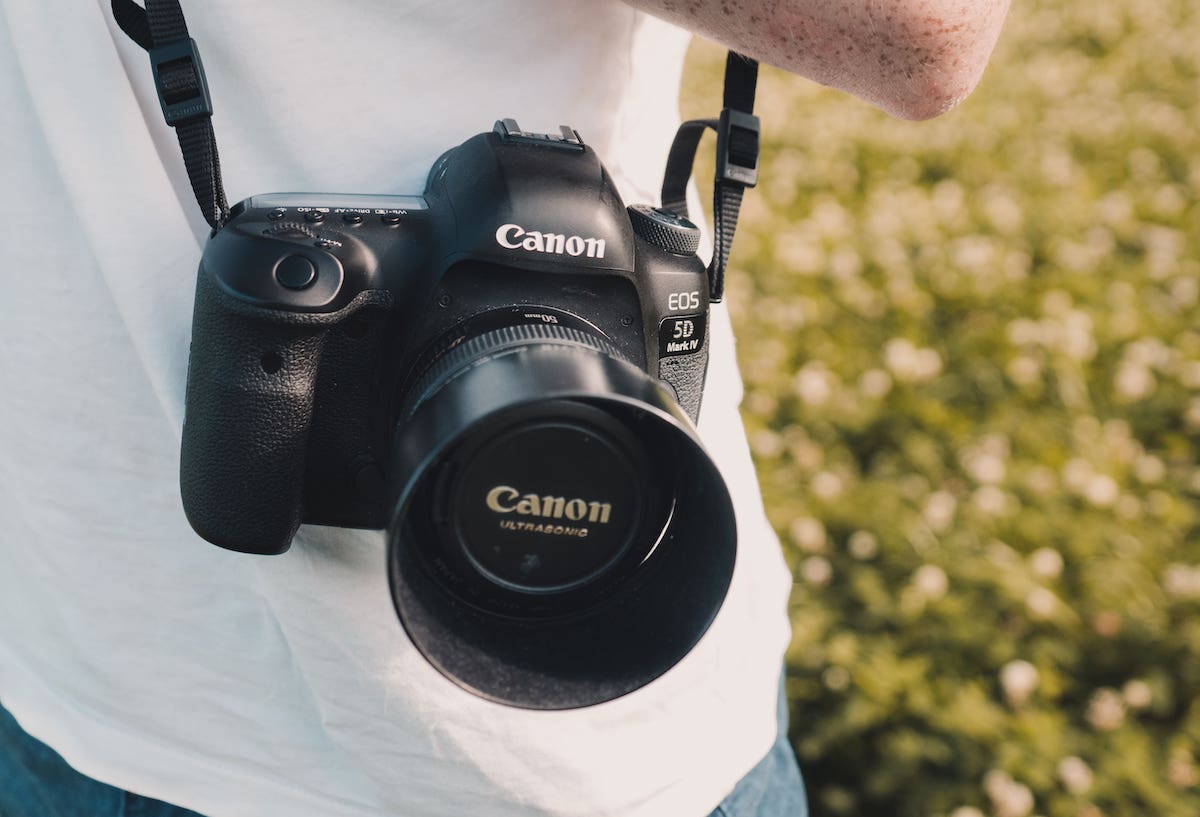 Performance
The camera's performance is quite good, and it feels like an upgrade from the last version.
The camera has a good ISO Performance, which works excellent at high ISO levels. Usually, the High ISO levels in this type of camera aren't that great. But on the EOS 5D MK IV, the pictures look great on all levels of ISO.
This also means that the camera has an excellent performance in low light. This is fantastic news for all the night owls who prefer shooting during the evening/night.
Precise zooming and good playback with touchscreen
The camera is pretty quiet compared to other cameras, which is excellent for those who care about not being too noisy. The touchscreen allows for a more comfortable playback and a more precise zooming function.
One of the camera's downsides is that it doesn't allow you to use an external recorder for your 4K video. It only has Full HD support. So if you're used to using an external recorder for your video project, this can be a huge hindrance.
The camera includes Canon's Dual Pixel RAW feature, which allows for minor adjustments after the focus is taken, improving the autofocus, bokeh, and such.
Lacking features for professional filmmakers
Canon's EOS 5D Mark IV has a 4K function, which could be interesting for filmmakers. However, since there's no HDMI output for 4K, it could prove difficult for professional filmmakers.
The screen also doesn't feature any tilt feature, making the filming experience more challenging. The 4K video performance is impressive if you can overcome these flaws.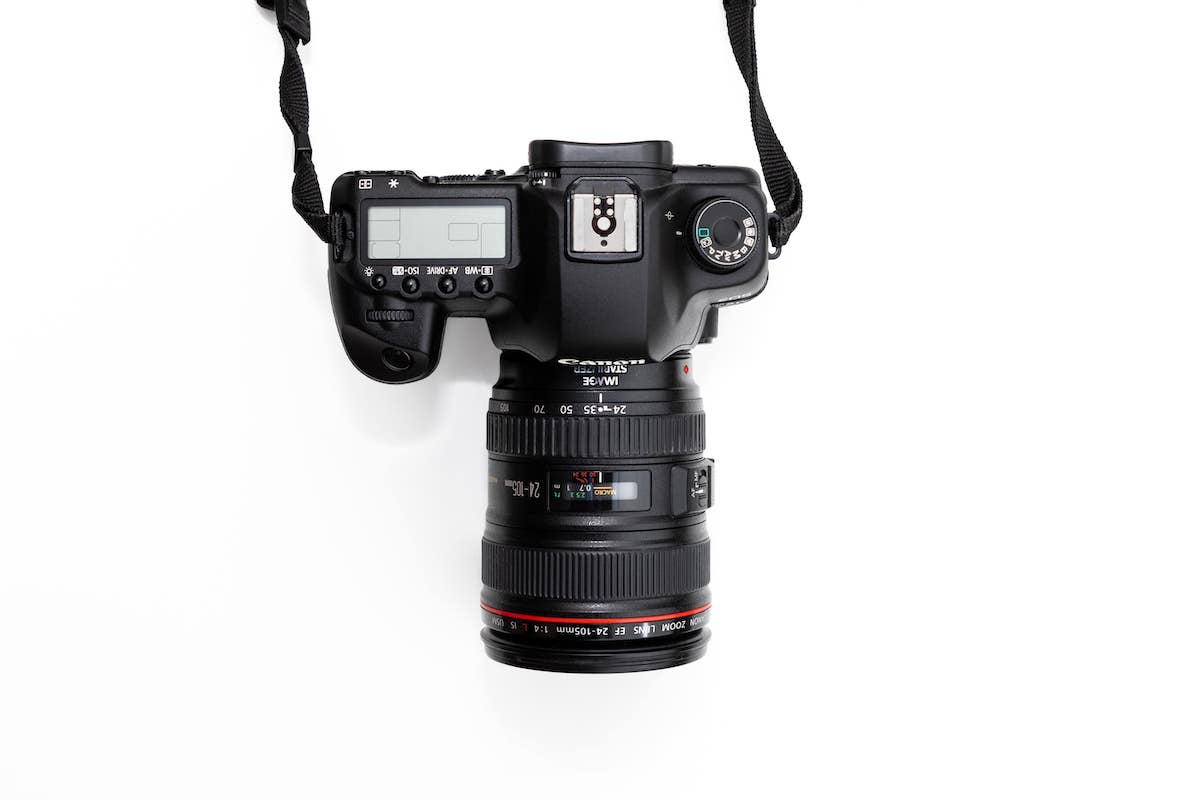 Image sensor
The image sensor on the Canon EOS 5D Mark IV counts a superb 30.4 MP. This is quite an improvement from the previous edition's 22,3 MP sensor.
The color performance on the camera is more accurate than other cameras. If you have a preset saturation setting in your editing software, you might have to tweak it a bit.
The camera works great for outside shooting with great colors and a great dynamic range.
Improved AF sensor with phase-detection
The camera also features improved autofocus sensors, which work miles better than the old system. The camera also features phase-detection AF, common for similar models in the same price range.
Unfortunately, there are no built-in image stabilization features. This means that if you're not equipped with a tripod or something similar, the quality could suffer from shaky hands.
Canon EOS 5D MK IV: pros and cons
Advantages
Great touchscreen
Impressive color accuracy
4K Video 30 fps
Comfortable design
Amazing High ISO performance
Large ISO range
Wi-Fi built-in
Good Autofocus
GPS built-in
Good battery life
Disadvantages
4K video is cropped by 1.64x
Dual memory card slots do not use the same format.
HDMI output limited to Full HD
Autofocus can be a bit tricky to get used to
Heavy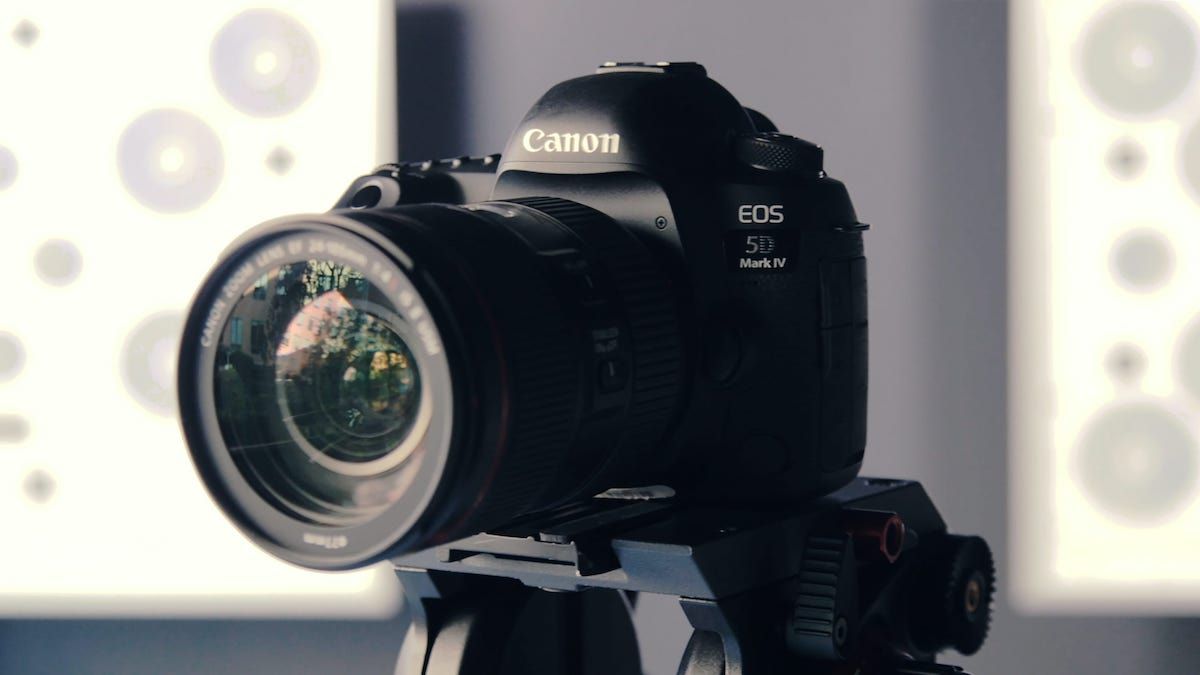 Price and availability
The Canon EOS 5D MK IV has been for sale since September 2016.
It currently has a retail price of around $2,700 and should be available at most retailers.
Final verdict: Who should get the Canon EOS 5D MK IV?
The camera's outstanding performance makes this an excellent purchase for professional photographers.
However, due to the lack of image stabilization, taking pictures outside of a studio session could be difficult if you're used to photographing freehand.
The EOS 5D Mark IV is best suited for photographers shooting in studios – whether for food photography, fashion photography, or portrait photography.
The Mark IV is incredible in a studio environment with an outstanding performance. Especially for that price.
Rent or subscribe to a Canon EOS 5D MK IV?
I hope this article helped you decide if you want the Canon EOS 5D Mark IV.
If you're not convinced, why not try it out yourself?
You can rent or subscribe to a Canon EOS 5D Mark IV on Wedio. Or you can rent or subscribe to other cameras if you're interested.
Is the Canon EOS 5D MK IV worth it in 2022?
Yes, if you're a studio photographer.
Is the Canon EOS 5D MK IV a good camera?
The Canon EOS 5D Mark IV is a good camera, especially in studio settings.
Why is the Canon EOS 5D MK IV so popular?
The High ISO performance and color accuracy are among the reasons the EOS 5D Mark IV is so popular.