Buy & Sell Camera Equipment with Low Fees
Rent film gear from local filmmakers.
Rent film gear from local filmmakers.
In today's fast-paced world of digital media and content creation, savvy creators and filmmakers understand the importance of cost-effective solutions without compromising quality. This is where Wedio steps in with its game-changing update: 'Buy & Sell with Lower Fees'.
High Service Fees: The Thorn in Camera Gear Trading
Searching for "buy and sell camera" or "buy and sell used drones" online usually leads to platforms and camera gear brokers that charge exorbitant commissions, typically ranging from 30-50%. For professionals and enthusiasts alike, this is a significant chunk of the budget, especially when dealing with high-end film gear.
Buy & Sell with Only 3% in Fees
Enter Wedio's latest update. We've slashed our fees to a mere 3% for both buyers and sellers. That's right, only 3%! Whether you're looking to upgrade your equipment or find a new home for your pre-loved camera, cine lens, or drone, our platform is designed to make the process seamless, secure, and most importantly, affordable.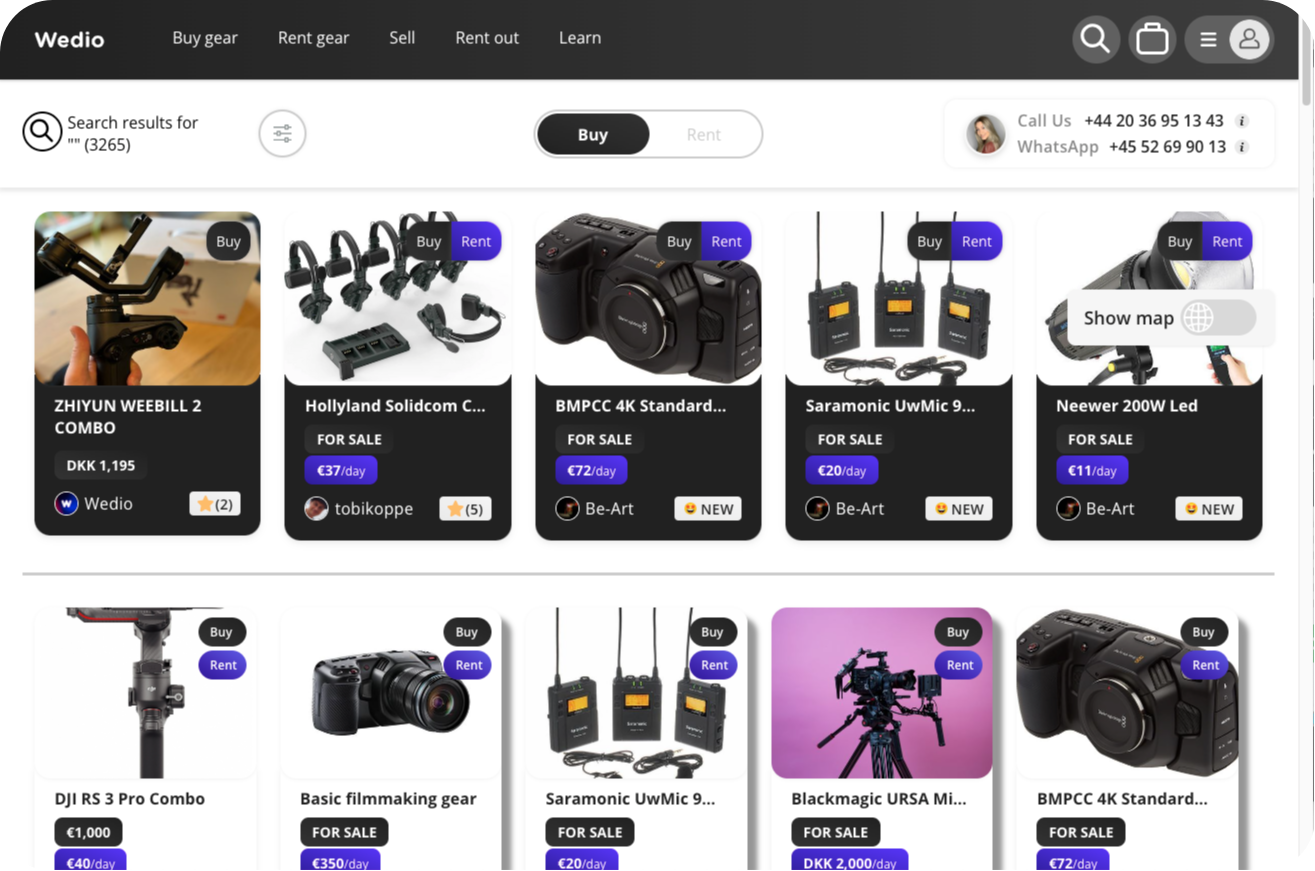 Why Choose Wedio?
As a seller on the Wedio platform, you'll receive our Wedio Sellers Protection. As a buyer, you'll benefit from our Wedio Buyers Protection.
1. Designed for High-End Film Gear: Wedio caters specifically to the needs of high-end filmmakers and photographers. Our platform ensures you find the right equipment for your professional shoots without navigating through irrelevant listings.
2. Secure Escrow Payment: With our secure escrow payment system, your funds are held safely until the transaction is complete, ensuring peace of mind for both buyers and sellers. Read more.
3. Third-Party Check: We ensure the authenticity and quality of the gear through a third-party check, providing an extra layer of trust in every transaction. Read more.
4. Verified Sellers Only: Our platform is exclusive to verified sellers, ensuring that every item listed is from a credible and trustworthy source.
5. Insured Shipments: Every shipment is insured, safeguarding your purchase during transit.
6. 48-Hour Return Policy: We offer a 48-hour return policy, giving you the confidence to buy without the fear of being stuck with gear that doesn't meet your expectations. Read more.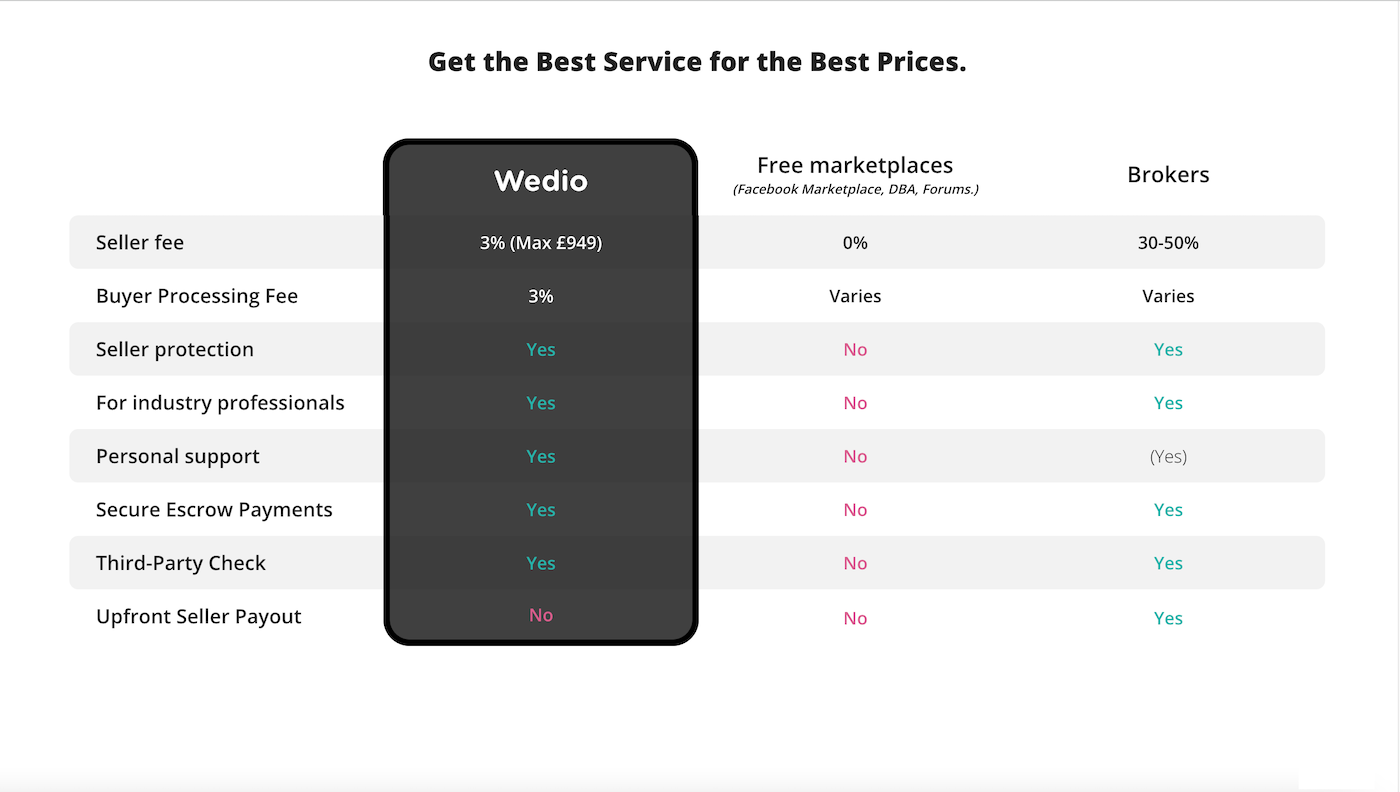 Check out the graphic comparison on our website, highlighting these benefits, to see why Wedio is the ideal platform for your camera gear needs.
Support and Guidance
Need assistance or have questions? Our comprehensive support pages provide essential information and tips for informed buying and selling decisions.
Explore and Engage
With over 3,000 listings available, the perfect piece of gear is just a click away. Whether you're a filmmaker, a photographer, or a content creator, our vast selection caters to all your needs. Explore our 3,000+ listings for sale and discover how easy and affordable it is to upgrade your gear with Wedio.
Ready to pass on your gear to the next creator? Start by learning more about selling your camera gear, or jump right in and create your free listing today.
Popular listings for rentals