Product review: Blackmagic Pocket Cinema Camera 4K
Product review: Blackmagic Pocket Cinema Camera 4K
9 other
Overview
Specs
Reviews
FAQ
Alternatives
Research
Blackmagic Pocket Cinema Camera 4K
Blackmagic
Many video creators and filmmakers were somewhat surprised when Blackmagic released their innovative Blackmagic Pocket Cinema Camera 4K. The camera combines the latest advancements in the digital film technology arena with a design that allows you to have it all just in the palm of your hand.
4,8
Based upon11 reviews from Wedio members
Effectiveness
4,6
Usability
4,8
Value for money
5,0
Overall rating
4,8
Is it worth it?
Yes
BPCC is a mighty camera for beginners and aspiring filmmakers. It even has a stills function - but is definitely a video camera and not a machine designed for photography.
No
This is not a camera for all you vloggers and YouTubers out there, since there is no continuous autofocus and no flippy screen. But great for shooting while travelling, indie filmmakers, small production companies and for documentaries.
Pros
Pro audio and power input.
Cons
Not weather sealed because it needs air cooling
Complete Blackmagic Pocket Cinema Camera 4K Review
Image quality
The Blackmagic Pocket Cinema Camera 4K at 60fps, features a 4/3 CMOS size sensor, and a dual native ISO up to 25,600, meaning that you will get amazing HDR images and excellent low light performance. External controls give you quick access to the main functions, while the large 5-inch touchscreen makes it simple to frame shots, focus accurately, and change camera settings.

The Pocket Cinema Camera 4K has a 5″ touchscreen LCD, which reduces the need for an external monitor. At the same time, it includes a full-sized HDMI port, allowing you to easily connect to a larger display.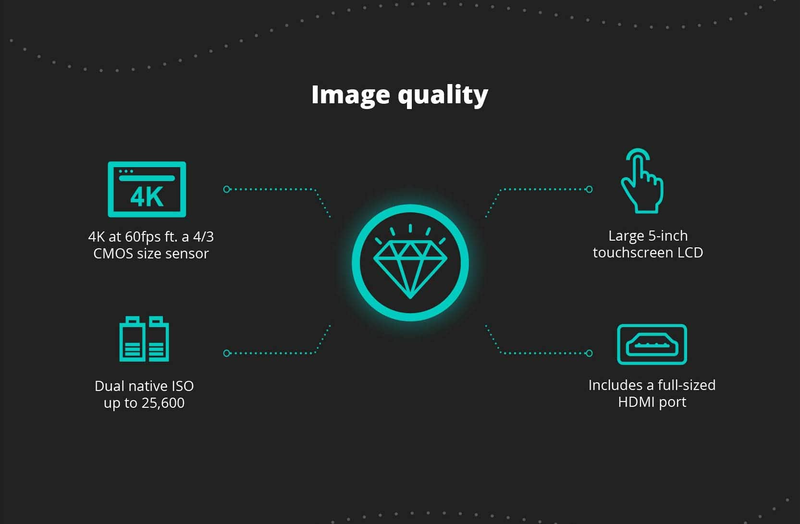 Connectivity
The Blackmagic Pocket Cinema Camera 4K includes a mini XLR input with phantom power, a 3.5mm jack, an internal stereo microphone and includes a Bluetooth remote control. A license key for the post-production DaVinci Resolve Studio is also included. Am I the only one who thinks, that's a genius name for software?
The Blackmagic Pocket Cinema Camera 4K includes features such as built-in SD/UHS-II or CFast 0 recorders in RAW or ProRes at up to 120 fps in full HD. The camera has an MFT lens mount, XLR input, 3D LUT support, and more.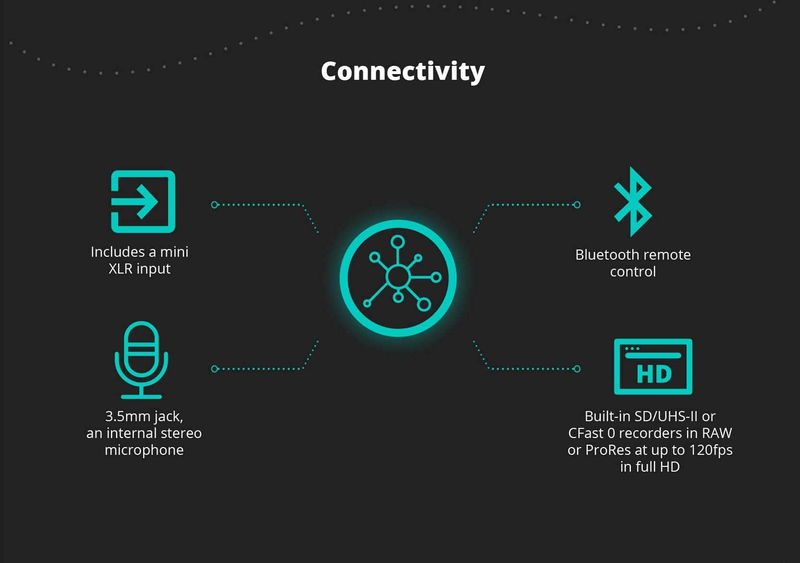 Blackmagic Pocket Cinema Camera 4K vs. Z CAM E2-S6 Super 35 6K
Blackmagic Pocket Cinema Camera 4K
Z CAM E2-S6 Super 35 6K
Lens Mount
Micro Four Thirds
Canon EF
Dimensions
11.3 x 10.8 x 5.8
4.81 x 3.91 x 3.6"
ISO Sensitivity
100 to 25,600
400 to 1250
Battery type
Canon LP-E6
Sony L-Series
Operating Tempature
32 to 104°F / 0 to 40°C
32 to 72°F / 0 to 40°C
Display Type
LCD
Fixed LCD
Advertised Dynamic Range
13 Stops
14 Stops
Show more
Final verdict
This gimbal is perfect if you're a vlogger or event photographer or need a gimbal that you can take with you on your travels.
The Weebill 2 Pro combo kit is a great stabilizer. In addition, its small size and relative lightweight, even when loaded, make it an attractive gimbal option.
The size and balance are all exceptionally well thought out. Once the follow focus is connected, the smoothness of the rotation and degree of adjustment make it a potent tool.
Considering the Weebill 2 Pro Combo kit's price and size, it's an excellent tool and certainly a worthy candidate, even compared to some of the more expensive and sturdier gimbals on the market.
Are you thinking of shooting with the BMPCC 4K? You can rent it daily, weekly or monthly through Wedio (Available in Denmark, Berlin, Amsterdam, and London), the camera-sharing community. You can also buy it from your local camera retailer.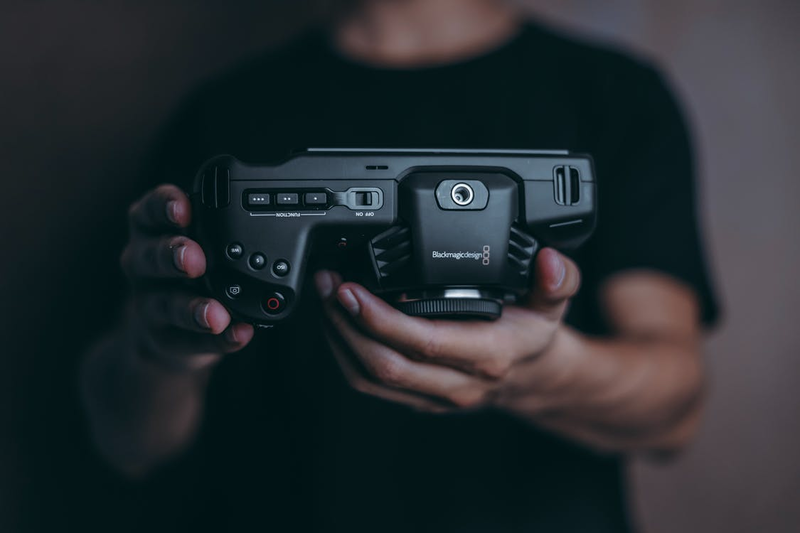 What creators like
Show more
What creators don't like
Frequently Asked Questions
Is the Blackmagic Pocket Cinema Camera 4K worth it?
The Blackmagic Pocket Cinema Camera 4K is definitely not perfect, with stunning 4K capture and a comprehensive array of connections, its pros heavily outweigh its cons.
Does Black Magic Pocket 4K have autofocus
The Blackmagic Pocket Cinema 4K doesn't have the autofocus system found in most cameras you can purchase today. However, the autofocus it does have is easy to use — just tap on your subject via the touchscreen. However, it won't follow your subject and adjust focus automatically.
Does Blackmagic pocket 4K have image stabilization?
Blackmagic Pocket 4K/6K cameras gain in-body stabilization through firmware update. : r/bmpcc.
The BMPCC 4K is NOT a full frame camera. It comes with a Four Thirds (4/3) HDR sensor, which basically means the sensor size is smaller than a full-frame sensor, which is equivalent to a 35mm film format.
Show more
Review by 10
BMPCC 4K Alternatives
Sony FX30
Sony launched its new FX30 super 4K 35mm cinema camera aimed at young filmmakers and content creators, and we're very excited. The Sony FX30 cinema camera looks like the maker's FX3 with its clean design and simple yet elegant aesthetic.Read more
$3898 at Amazon
Rent from $41/day
Sony A7 III
The Sony a7 III is a supremely capable full frame camera. It's well-judged mix of resolution, speed, features and price point make it an easy recommendation for all kinds of photographers and all kinds of photography. Read more
$1998 at Amazon
Rent from $18/day
Nikon Z6 II
The Nikon Z6 II is an updated version of the company's 24MP multimedia full-frame mirrorless camera. It gains more processing power to add improved autofocus and a few other tweaks to an already well-rounded feature set.Read more
$1896 at Amazon
Rent from $38/day
Show more
The research
Why you should trust us
At Wedio, we are on a mission to keep great stories alive. We achieve this by facilitating the sharing of knowledge, tools, and services that help you as a creator craft better stories. Today we help 100,000+ monthly creators become better — together. We believe in the power of the community. Instead of gathering product reviews from one creator, we involve hundreds of creators, and create both video- and written reviews. In that way, we present the essence of the collective rather than one opinion.
How we tested this product
We used a mixed-method design. Our qualitative video reviews, were created by hand-picked Wedio members. We shipped the product to them, they tried it for at least 30 days in real-life projects, and then they did an honest video review. Our quantitative written reviews, were collected from Wedio Renters and Lenders. When renters have rented the product, they have the option to leave a product review. When lenders create a product listing, they have the option to share their thoughts on the product itself.
How we fund this review
In order to keep delivering the best possible reviews for creatives, we have four different revenue streams. This includes (1) commissions from our short-term rentals (10 % from renters 20% from lenders whenever a rental is happening through Wedio), (2) commissions from our subscriptions (we get paid by our retail partners to deliver an order), (3) commissions from brands delivering products, and (4) commissions from affiliate links to other partners (such as retail partners, software, and other creative tools).
Limitations
Even though we try to be as unbiased as possible, we still want to address two limitations of this review. First, our lenders can be affected by the "Endowment effect" when reviewing their gear. They would potentially rate their product higher than they would have done if they rented the product — just because they own the product themself. Second, there is the potential of instructors experiencing "Confirmation bias" when reviewing a product. If they received the product from us, they might have a tendency to look for all the advantages and good things about the product because they want to please Wedio and the product brand. To overcome this limitation, we strictly guide our instructors to be as objective as possible — a low rating is as valuable to us as a high rating. The review aims to guide other creators in the choice of gear.
Get a Blackmagic Pocket Cinema Camera 4K
https://images.wedio.com/images/listing_images/images/1937229/720x480/blackmagic-pocket-cinema-camera-4k-front.jpg
USD
Buy new
https://amzn.to/3hSFxil
1295
Rent from
https://www.wedio.com/en/search?q=Blackmagic%20Pocket%20Cinema%20Camera%204K
66
Popular listings for rentals