What is Biopic? Definition & 20 Famous Examples
We celebrate the lives of a few people such as leaders, politicians, athletes, musicians, heroes, etc.
Why?
Because they are inspiring, entertaining, frightening, and everything in between.
The lives of real people can be even more enticing than the ones of fictional. Film directors are, of course, not slow to pick this up, and biopics are popping (as the kids say nowadays).
Continue reading to learn everything you need to know about biopics and explore some of the best examples to kickstart your inspiration.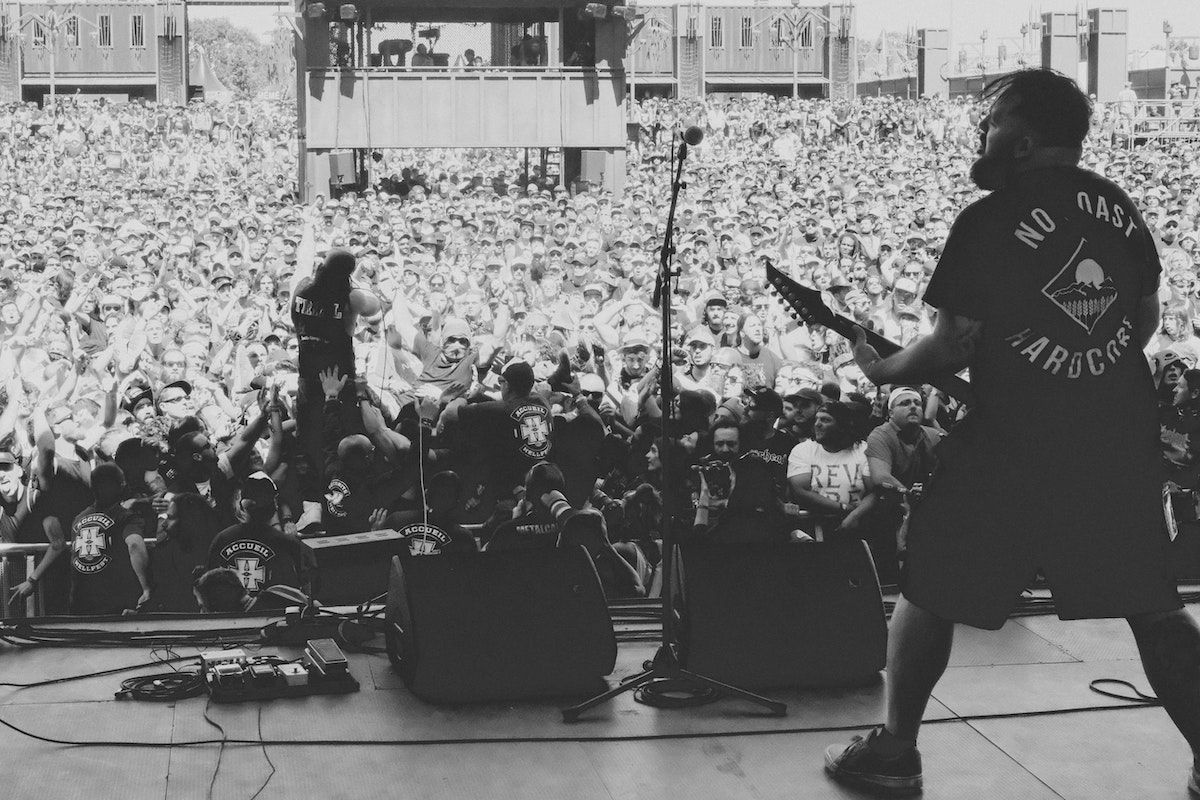 Biopic definition
A biographical film, sometimes known as a biopic, is a movie that dramatizes an individual's real life. The principal character's genuine name is used in these films, which depict the story of a figure in history.
They vary from documentary series by conveying one-person's life narrative in its entirety.
21 famous biopic movies
1. The Sound of Music (1965)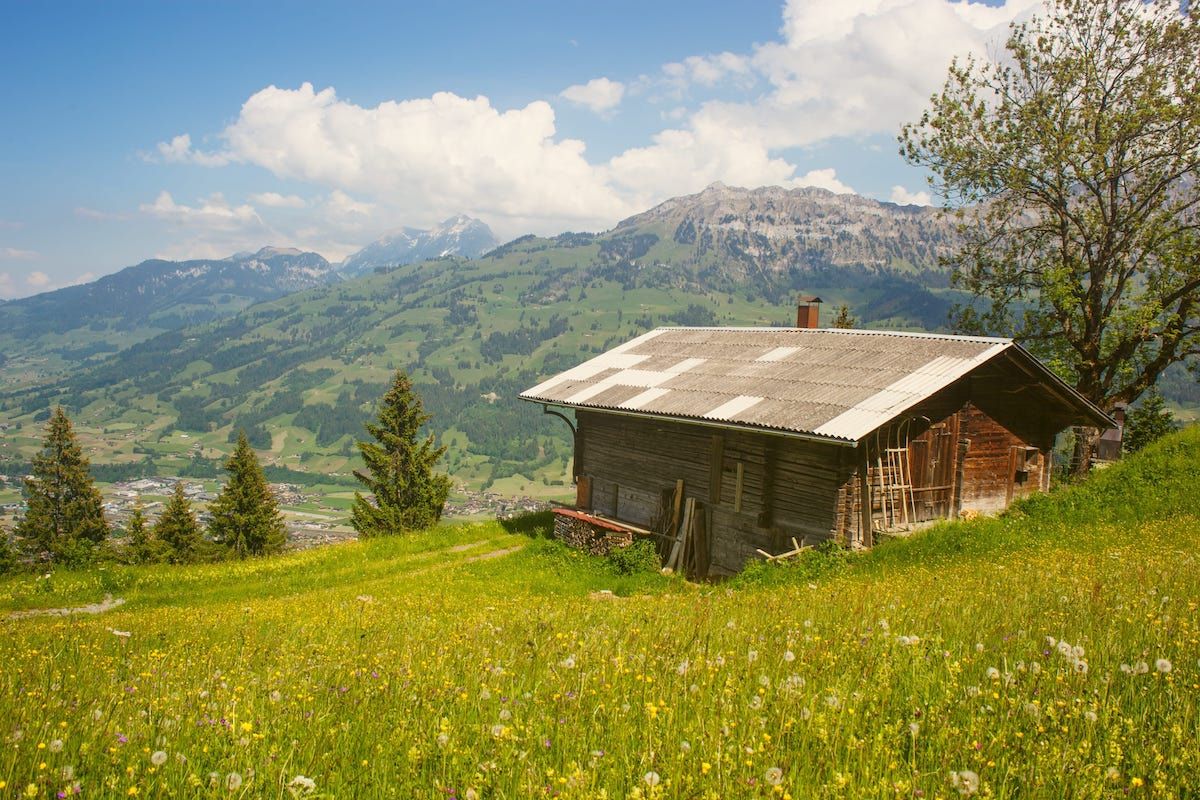 It follows the story of the Von Trapp Family Singers, who were among the world's most well-known bands in the years leading up to World War II.
Maria, a tomboyish novice monk at an Austrian convent who was a teacher in the family of a widowed navy commander with seven kids, introduced a new lifestyle of singing into the household, played by Julie Andrews.
The film was based on the actual Maria von Trapp's book The Story of the Trapp Family Singers, which was published in 1949 and chronicled their household.
During Second World War, the von Trapps were a large family who lived in Salzburg, Austria. Georg von Trapp, their progenitor, eventually married Maria, a nanny. In the late 1930s, they relocated to the United States. The children's singing abilities were ultimately recognized, allowing the family to flee Nazi-occupied Austria.
2. Amadeus (1984)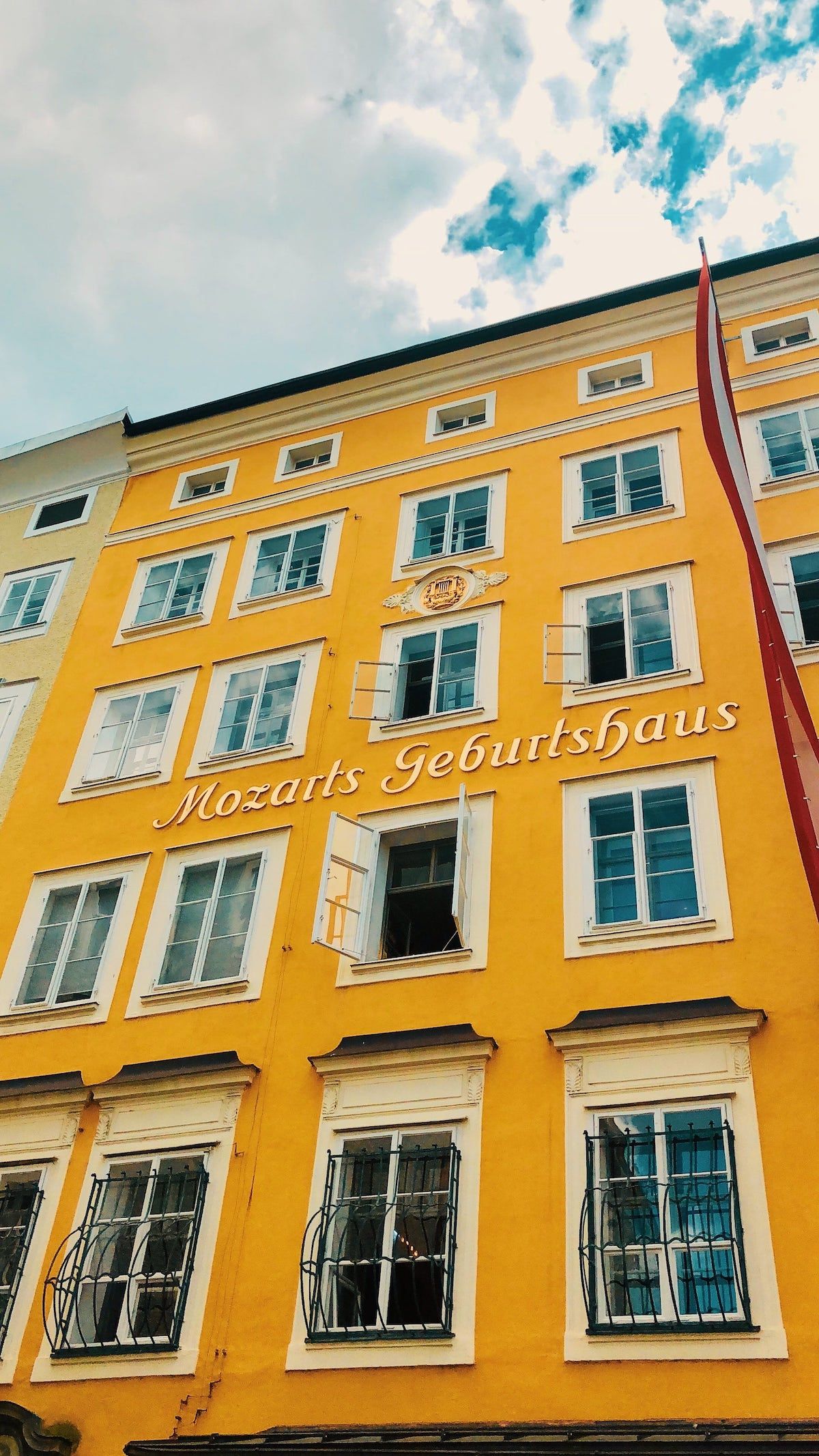 Wolfgang Amadeus Mozart (Tom Hulce) is a gifted young Viennese musician who unintentionally encounters Antonio Salieri, a regimented and driven adversary (F. Murray Abraham).
The devoutly religious Salieri, who resents Mozart for both his carefree life and evident brilliance, is progressively overtaken by his envy and turns obsessed with Mozart's demise, resulting in a sinister conspiracy that has disastrous implications for both men.
His life, career, and struggles of Wolfgang Amadeus Mozart as recounted by Antonio Salieri, a historical composer who was envious of Mozart's genius and alleged to assassinate Mozart.
3. Malcolm X (1992)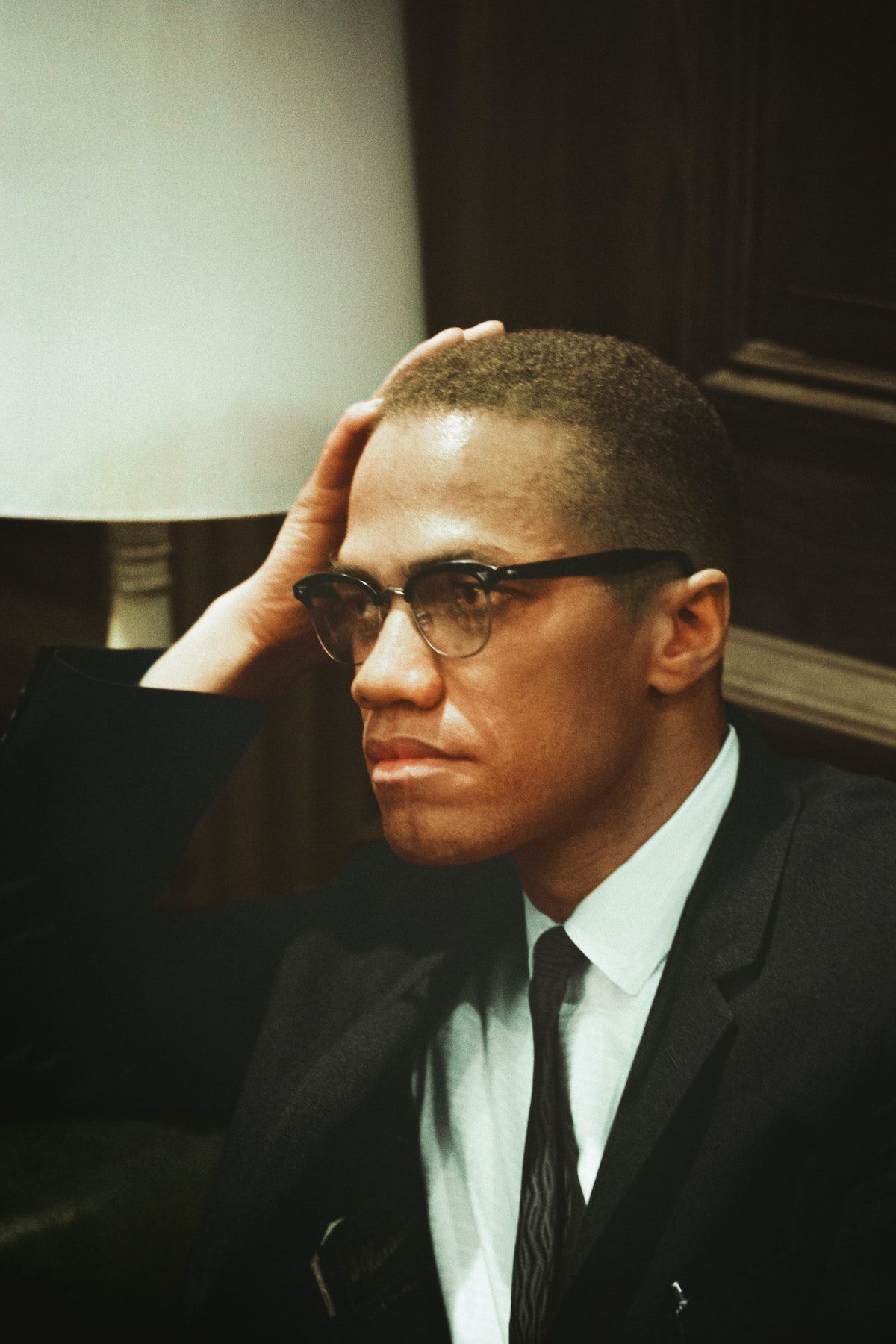 This film pays homage to the renowned black republican and commander of the African freedom movement.
Throughout his captivity in the 1950s, he descended to his lowest point, becoming a Muslim Immigrant and later a leader in the Nation of Islam. His murder in 1965 left behind a legacy of race identity and self.
4. Selena (1997)
Selena is a fascinating, lively, and eventually, sad biography of Grammy-winning Tejano singer Selena, killed aged 23, by her fan group leader.
Jennifer Lopez excels as the film's main protagonist, which follows the singer's journey to fame and delves into her relationship with her family and close friends, which includes a demanding but great dad, Abraham (Edward James Olmos).
The story starts from one of Selena's final concerts, which attracted career-high crowds, then flips back to Selena's youth in Texas. Selena's dad, a veteran musician, notices her innate skill for music and forms a music ensemble with her siblings. Selena steadily builds a reputation by performing at events with the kids.
Abraham admires Selena but refuses to acknowledge that she has been maturing. This causes a slew of problems, which approach once Selena falls in love with Chris, the group's main guitarist (Jon Seda). Selena's life is brutally ended prematurely, just as she appears to be satisfied and on the verge of widespread music fame.
Selena's demise is primarily presented through TV news coverage, although there is a scene in which her killer (Lupe Ontiveros) is seen pointing a gun.
5. 8 Mile (2002)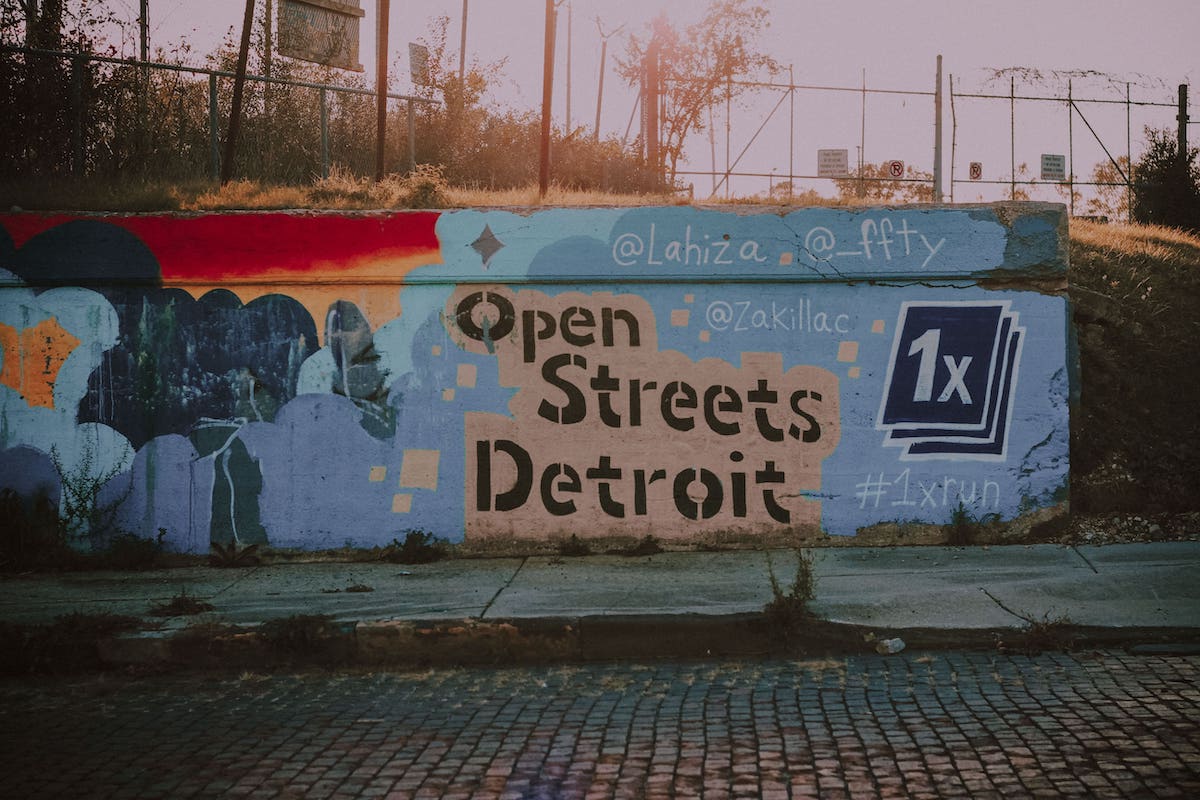 8 Mile is the municipal, a boundary, and a barrier for the inhabitants of Detroit. It also is a psychic border that divides Jimmy Smith Jr. (Eminem) between where he wishes to go and what he desires to be.
A compelling fictionalized assessment of Jimmy's life during a pivotal month. The portions in which he had an addicted mother and his gang and them rapping secretly, his laboring at a plant, and his having his girl pregnant at an early age are all important moments of his story, and most of the aspects are making references to the actual story of Eminem. And he was from the 8 Mile neighborhood. The rest is pure fiction.
6. Walk the line (2005)
The story of folk songs superstar Johnny Cash (Joaquin Phoenix) starts while he is a young boy who grew up just on a family ranch, wherein he strives against his dad's disapproval (Robert Patrick).
While on tour, Cash finds his lifelong love, vocalist June Carter (Reese Witherspoon), but Cash's tumultuous life attempts to tear them apart.
Johnny eventually settles in Memphis, Tenn., with his spouse, Vivian (Ginnifer Goodwin), and makes a name for himself in the music business after discovering his unique sound.
7. La Möme (2007)
The 2007 biopic music movie La Vie en Rose (meaning "Life in Pink") is about French vocalist Édith Piaf. She was spotted performing on the street at age 19 after being trained in prostitution by her grandma. Although her fame, Piaf's existence was not without tragedy.
8. Milk (2008)
Harvey Milk (Sean Penn) and his lover Scott Smith depart to New York from San Francisco in 1972, with Harvey resolved to make a difference in the world.
Harvey settles in the Castro District, where he establishes a camera business and contributes to the town's transformation into a homosexual and lesbian hotspot.
As he earned a seat on the Board of Directors in 1977, he is now the first openly homosexual guy elected to a massive public position in the United States. Dan White (Josh Brolin) murders Milk in horrific ways.
9. The Social Network (2010)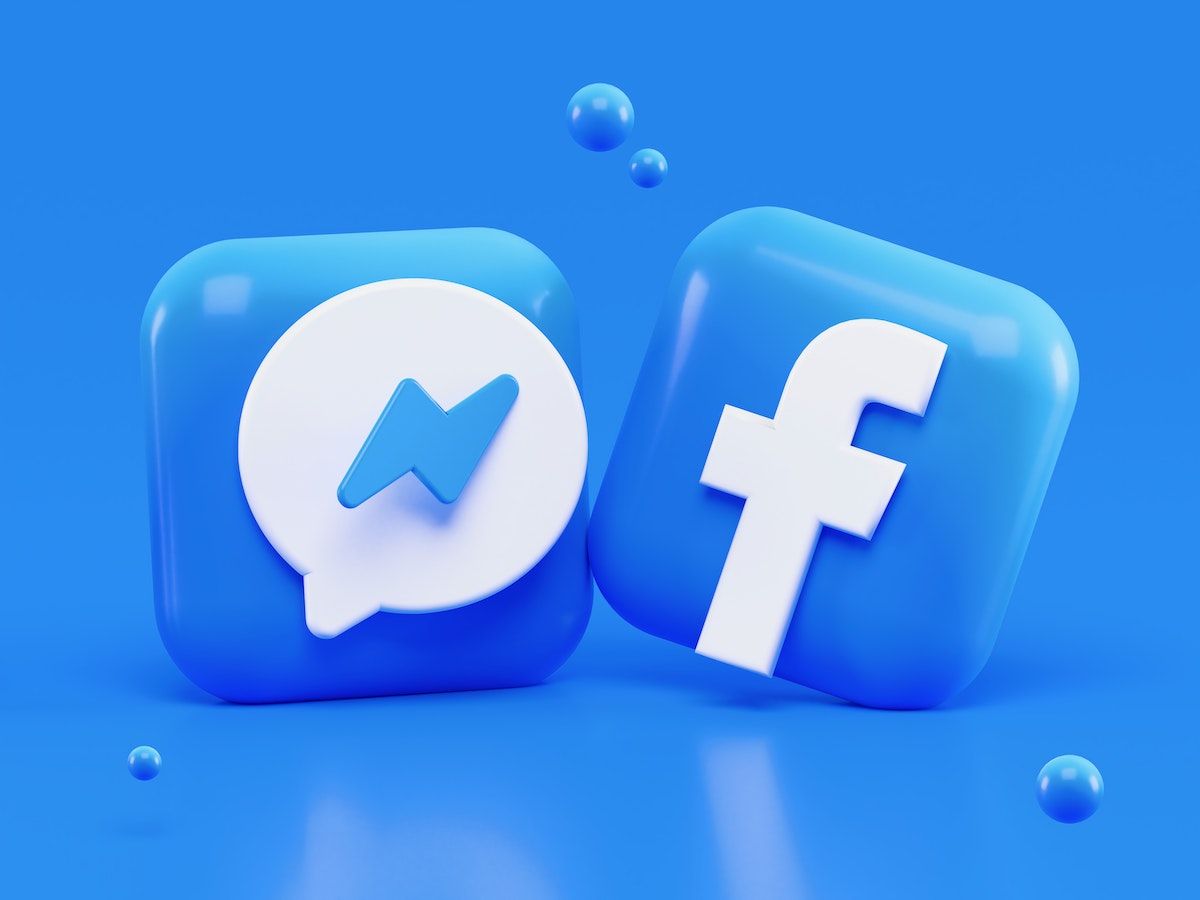 In 2003, Mark Zuckerberg (Jesse Eisenberg), a Harvard freshman and computer wiz started working on a new concept that will eventually become the worldwide social media platform known as Facebook.
His remarkable success brings both emotional and legal issues once he is named in two cases, one of which involves a close acquaintance (Andrew Garfield). The movie is based on the novel "The Accidental Billionaire."
10. Lincoln (2012)
Steven Spielberg helmed Lincoln, a 2012 American historical epic movie featuring Daniel Day-Lewis as US President Abraham Lincoln. It shows the rise of Lincoln inspired by a true story.
11. Behind the Candelabra (2013)
The connection between famous musician Liberace (Michael Douglas) and young Scott Thorson (Matt Damon) worsens as Liberace seeks various bedfellows and Thorson develops a heroin addiction.
The unbelievable but real story inspires it with one of the most famous and flashy 1950s and 1960s artists, known by the moniker Liberace.
12. American Sniper (2014)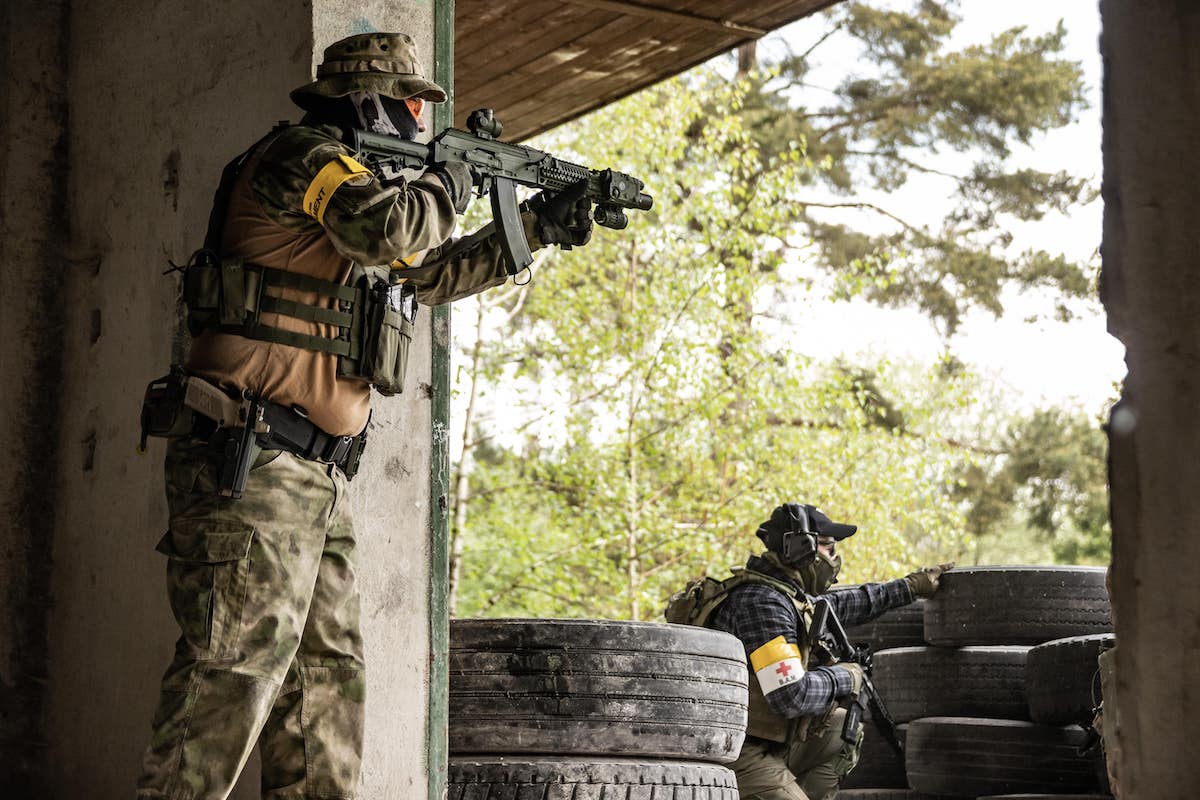 Chris Kyle (Bradley Cooper) of the U.S. Navy SEAL treats his only task seriously: defending his friends. As a result, he is one of the most deadly shooters in U.S. history.
His precision marksmanship saved many lives while also making him prey for terrorists. Kyle undertakes four combat tours in Iraq despite significant risk and his battle to become a great husband and father back home in the United States.
When he eventually goes home, he discovers that he cannot leave the battle behind.
Katherine Johnson, Dorothy Vaughan, and Mary Jackson, three terrific African American women at NASA, are indeed the geniuses next to one of the world's most extraordinary processes: The release of spaceman John Glenn into the spacecraft, a performance of the classification that regained the nation's trust, decided to turn around Space Race and galvanized the globe.
14. Lion (2016)
Lion is a 2016 Australian historical movie directed by Garth Davis, inspired by the 2013 quasi novel A Long Way Home by Saroo Brierley and Luke Davies. Saroo's story from just a five-year child fostered by an Australian family to his reunification with his bio family over 20 years ago is chronicled in Lion.
15. I, Tonya (2017)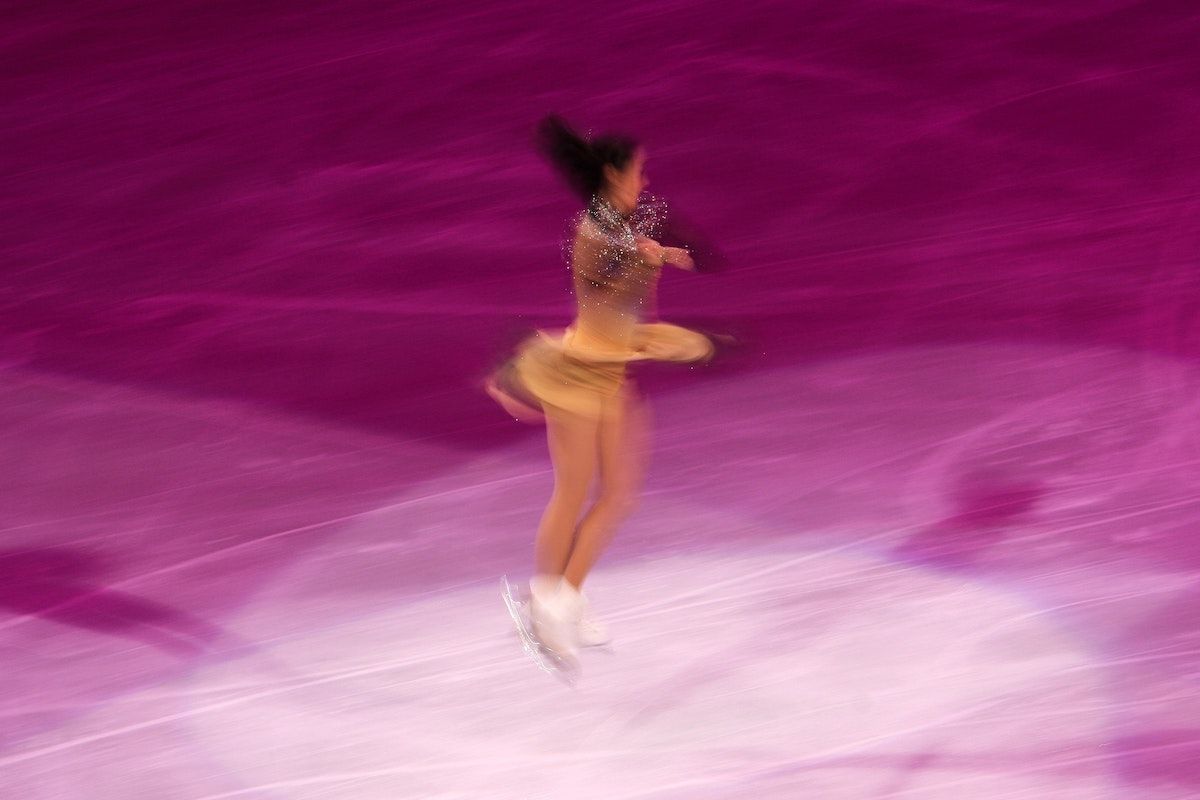 Tonya Harding, a superb skater, will become the first American woman to perform a quadruple axle shaft inside a championship in 1991. Harding's career and reputation are tainted from the start, as she is eternally linked to one of athletics' most scandalous moments.
In 1994, her former plots to harm Nancy Kerrigan, a rival Olympic candidate, in a poorly planned attempt, causes the young girl to retire from the regional final.
16. Breathe (2017)
In Andy Serkis ' directorial debut, Breathe, the true story of Robin Cavendish (Andrew Garfield), a lively, jet-setting youthful Englishman quashed by influenza in the 1950s. Although his immobility (from the neck down) and sorrow, Robin's brave wife, Diana (Claire Foy), refuses to let him give up altogether.
The Cavendishes became recognized inventors and left a favored mark on the world, aiding other people in the same situation, with the support of caring relatives and friends (including twins played by Tom Hollander and an inventor played by Hugh Bonneville).
17. Bohemian Rhapsody (2018)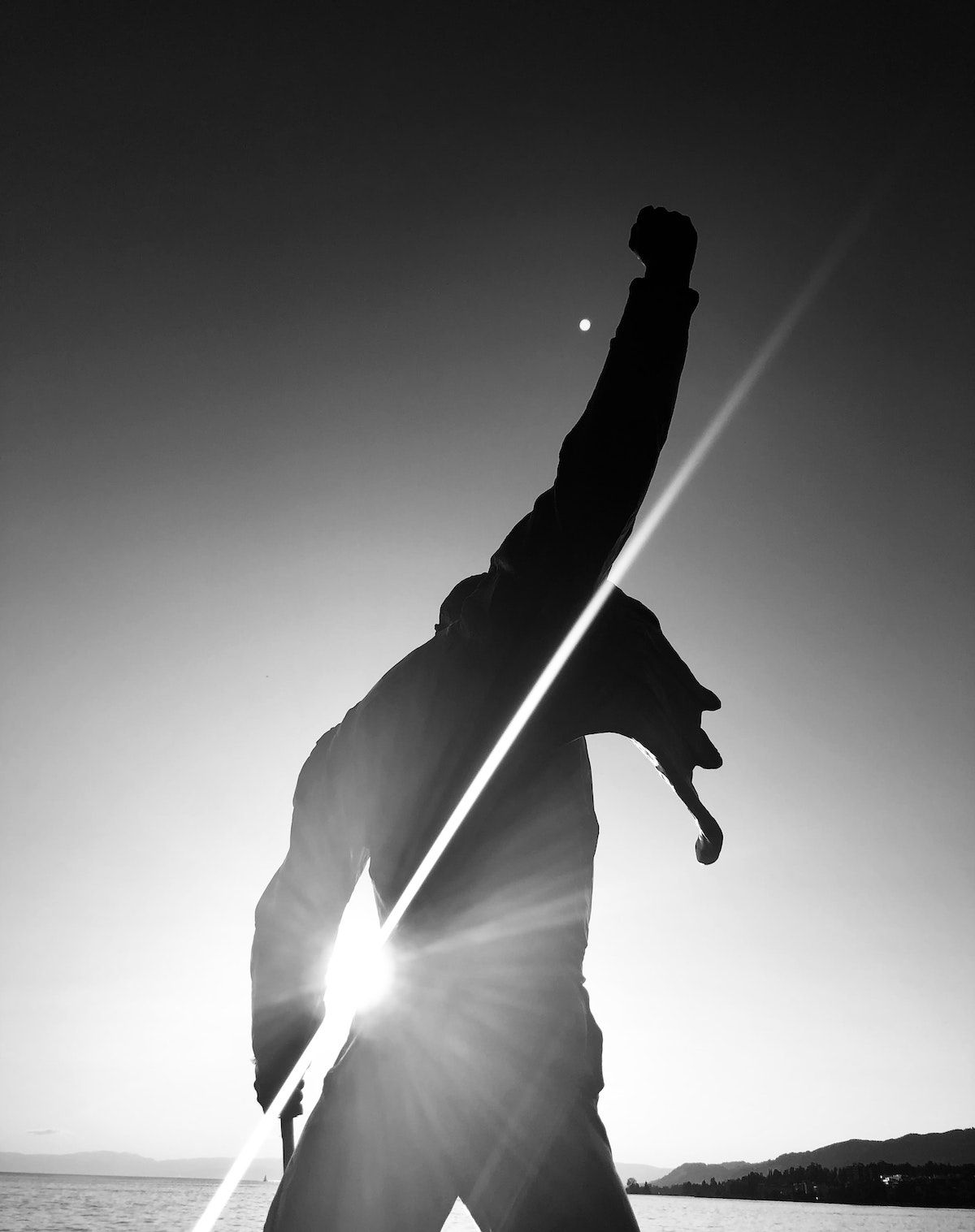 Queen's lead vocalist, Freddie Mercury, transcends preconceptions and tradition into one of humankind's most fantastic loved performers.
From the group's foundation until their 1985 Live Aid concert, the movie portrays the career of Freddie Mercury, the lead vocalist of a British pop music group Queen. Queen's spectacular rise in the 1970s was fueled by the band's groundbreaking style and pop singles. Mercury meets up with Queen for the Live Aid charity concert after leaving the band to seek a solo album, culminating in one of the best rock 'n' roll concerts.
18. On the basis of sex (2018)
The first appearance of On the basis of sex is during Harvard Law School's orientation in 1956: Ruth Bader Ginsburg (Felicity Jones), a youthful housewife, is among nine trailblazing females in last year's school.
As Ginsburg deals with misogynistic teachers and students, her faithful husband, 3rd-year law graduate Marty Ginsburg (Armie Hammer), has testicular cancer.
Ruth accompanies Marty to New York City and finishes at Columbia Law School. Still, she has been unable to work as a practicing attorney, so she resorts to educating law in New Jersey as a teacher. Fast forward to 1970, when the Ginsburgs come upon a tax rule that distinguishes against males who are carers and choose to challenge it as a means of reducing their tax burden.
19. Rocketman (2019)
Elton John, a young Reginald Dwight, changes his name to Elton John and teams up with singer-songwriter Bernie Taupin to become one of pop music's most recognizable figures.
It's the excellent music biography of Elton John, his breakout years in the 1970s, and his fanciful journey from bashful piano genius to international celebrity, set with his most adored songs.
According to the Rocketman story, Elton, born Reginald Kenneth Dwight, developed an early passion for pianists and allegedly learned how to play. He learned "The Skater's Waltz" by ear and performed it at three. It became evident that he had been given a fantastic gift.
20. House of Gucci (2021)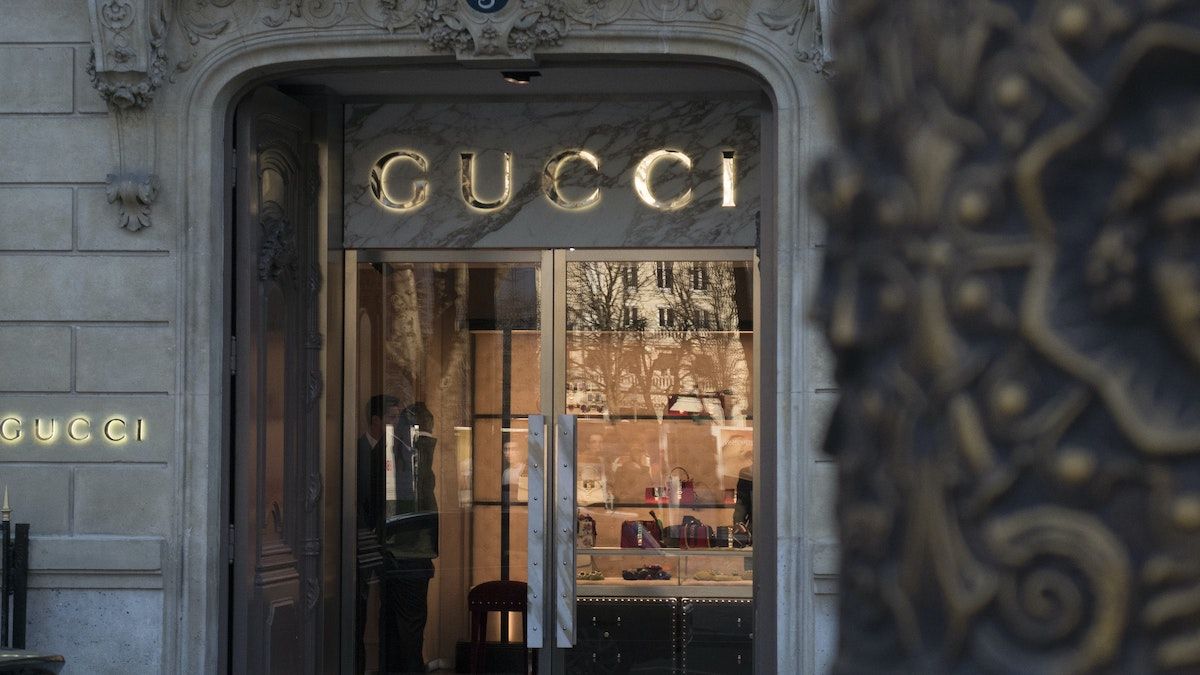 Patrizia Reggiani's (Lady Gaga) and Maurizio Gucci's (Adam Driver) relationship finally collapses as the family-owned business, the House of Gucci, starts to unravel underneath the weight of infighting and societal upheavals, ending in Maurizio's tragic death.
The movie was based on writer Sara Gay Forden's factual book of the same title, published in 2001, which detailed the extraordinary accurate story of the enormously affluent Gucci family's fall and rise as fashion's most recognizable dynasty.
The story offers plenty of imaginative material for Scott and scriptwriters Roberto Bentivegna and Becky Johnson, with its Succession-style rivalry among relatives, several litigations, tax avoidance, imprisonment, and, of course, death.
Become a better filmmaker
Biopics are movies based on true stories and personal biographies.
Examples include The House of Gucci, Rocketman, Breathe, and American Sniper.
Want to learn how to create a biopic?
Start by understanding the filmmaking basics.
What is a biopic?
A biographical film, sometimes known as a biopic, is a movie which dramatizes the real life of an individual. Movie based on a real person's life.
What is the difference between a documentary and a biopic?
Biopic vary from documentary by conveying one person's life narrative in its entirety.
What is an example of a biopic?
Examples include;
· Lincoln,
· Selena.
Popular listings for rentals