9 Best Wireless Microphones for Quality Sound & 2 Factors to Consider
Rent camera gear from local creators.
The time when wireless microphones were something of an "ew" rather than a "hell yes!" are long gone.
Today, this type of mics is as good as the old wired friend and sometimes even offers him serious competition.
In this review, we've compiled the list of the nine best wireless mics to look out for in 2023 - keep reading to discover their key features, best qualities, and suitability!
Are you only starting in the world of gear for creatives? Then look no further - check out our camera equipment guide to level your knowledge.
9 best wireless microphones for better sound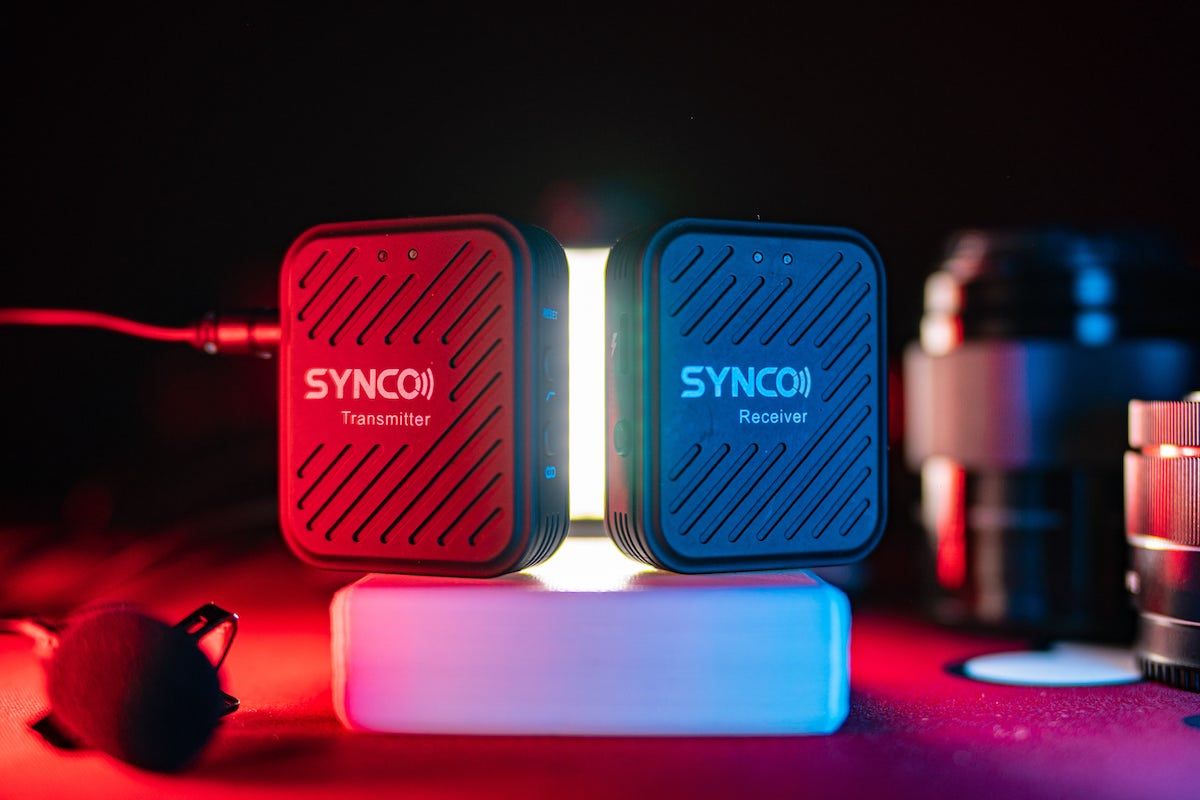 1. Shure PGXD24/BETA58
The Shure Beta58 is a popular wireless microphone for many vocal applications. Its dominating vocal presence prompts a versatile range of use, from vocals and public speaking to streaming and videos.
Its frequency response is also tailored to vocals - the mic uses a brightened midrange and bass roll-off, which control the proximity effect.
In addition, the advanced pneumatic shock mount system does an outstanding job at reducing handling noises and vibrations, meaning you can quickly move around with this mic.
Key features:
Type: handheld
Wireless transmission: Digital 900 MHz
Polar pattern: supercardioid
Capsule: Dynamic
Frequency Range: 50 Hz to 16 kHz
Weight: 289g
Pros:
Blocks out surrounding noise
Advanced sound quality
One-touch sync for transmitter and receiver
Cons:
It might be a bit pricey for some
2. Shure BLX2/SM58
The Shure BLX2/SM58 is frequently claimed to be one of the best vocal microphones in the world.
It has various applications and fits those who are just starting on the scene or are already a pro.
The pneumatic shock mount helps keep the crisp and clean sound free from vibrations and noise, and the built-in windscreen eliminates air noise and plosives, thanks to the spherical mesh grille and the internal pop filter.
Key features:
Type: handheld
Capsule: Dynamic
Polar pattern: cardioid
Frequency response: 50 Hz – 15 kHz
Weight: 298 grams
Pros:
Removes the background noise effectively
Extremely durable
Offers outstanding vocals quality
Cons:
Requires the external Pop filter for the studio recordings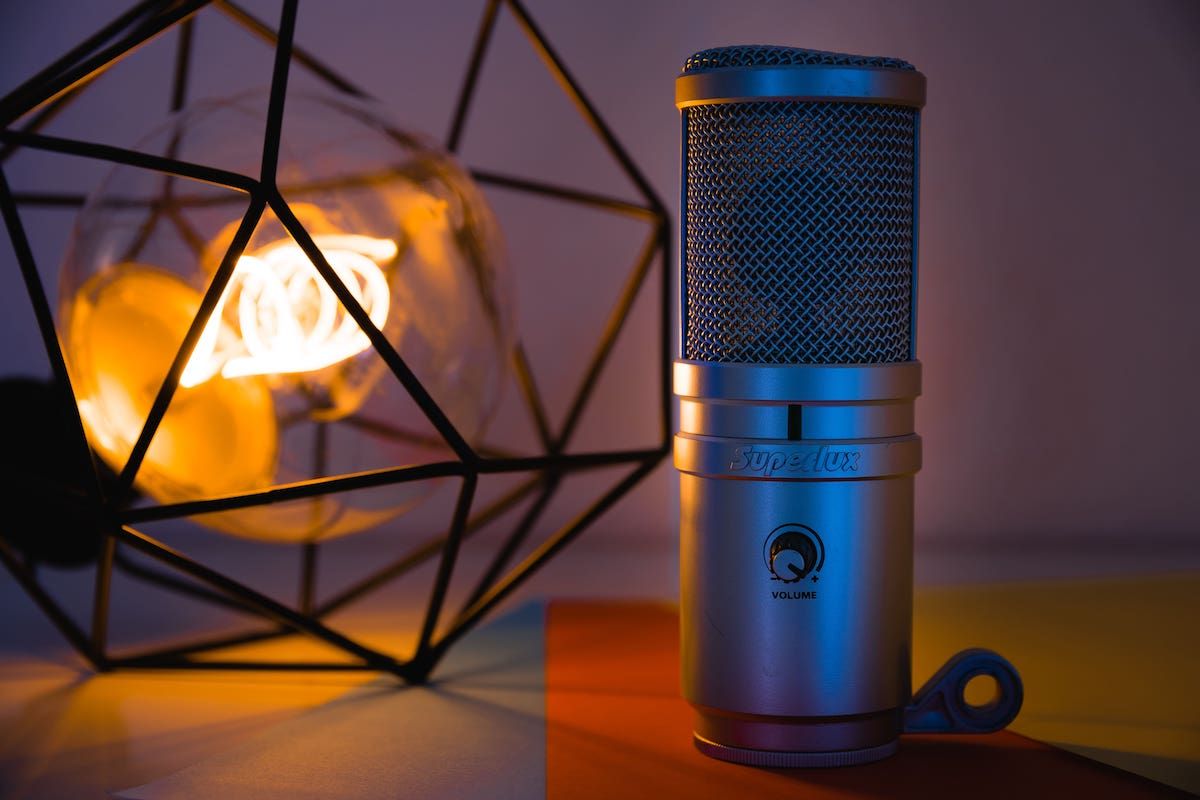 3. Shure ULXD2/KSM9
This Shure microphone uses AES 256-bit encryption which allows for secure audio transmission.
In addition, it features a Shure Gain Ranging technology which allows for the optimized dynamic range - you don't need to make any transmitter gain adjustments with this mic, which is a significant relief for many.
The excellent backlit LCD is among other strong features of this Shure mic, along with one of the most advanced navigation menus and controls on the market.
Key features:
Type: handheld
Wireless transmission: Digital
Capsule: condenser
Polar pattern: cardioid, supercardioid
Frequency range: 50 Hz to 20 kHz
Weight: 348g
Pros:
Excellent battery life
Superb audio quality
Digital metering on the mic
Cons:
4. Audio Technica ATW-1102
The Audio Technica ATW-1102 is a solid full-system microphone that comes at a reasonable price and provides users with a friendly 24-bit/48KHz operating setup.
The mic operates in a separate range from TV and DTV interfaces to maintain a signal free of interference.
In addition, the wireless system has its own automated internal frequency selection tool to detect interferences and stick to a safe frequency channel.
Key features:
Type: handheld
Wireless transmission: Digital
Capsule: Dynamic
Polar pattern: hypercardioid
Frequency response: 20 Hz to 20 kHz
Weight: 290g
Pros:
Easy to use
Noise-free bandwidth operation
Complete wireless system
Cons: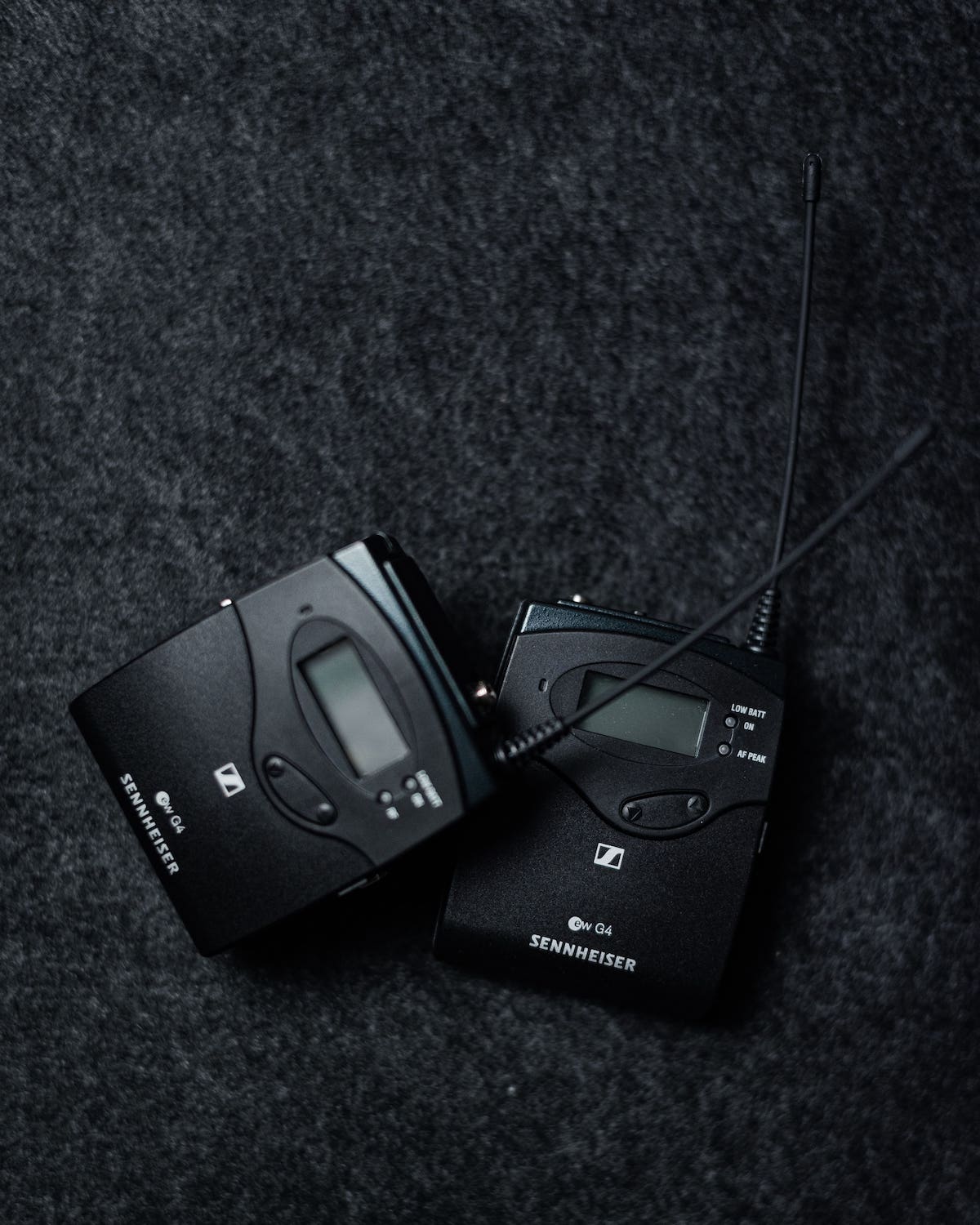 5. Sennheiser Pro Audio
The Sennheiser Pro Audio mic is an all-in-one wireless system that makes it super portable and easy to take with you anywhere. This mic is perfect for journalists - its high flexibility makes it ideal for interviews, mobile journalism, and documentaries.
The Pro Audio prides itself on a fast setup time and a vast pickup range of up to 100 meters, which ensures powerful transmission.
It also features a long operation time of 8 hours, which comes in handy if you're planning to do an interview.
Key features:
Wireless tech: analog UHF
Type: handheld
Frequency Response: 80 Hz to 18 kHz
Capsule: Dynamic
Polar pattern: cardioid
Weight: 160g
Pros:
Perfect for journalism
Good sound and build quality
Highly flexible
Great battery life
Cons:
Needs regular battery replacement
6. FIFINE K025
The Fifine KO25 wireless mic offers the mobility and freedom to move around - it's perfectly suitable for small stage performers, weddings, and professional life events.
You can operate this mic at approximately 30 meters distance, and the sound quality is warm and smooth thanks to the cardioid capsule and low noise sensitivity.
In addition, it's a lightweight, durable, and compact system.
Key features:
Type: Dynamic
Polar pattern: cardioid
Frequency response: 50-18kHz
Mount type: active interface shoe
Weight: 460g
Pros:
The range is extraordinary for its size
Clear sound
Sturdy and strong
Easy to use
Cons:
Questionable battery life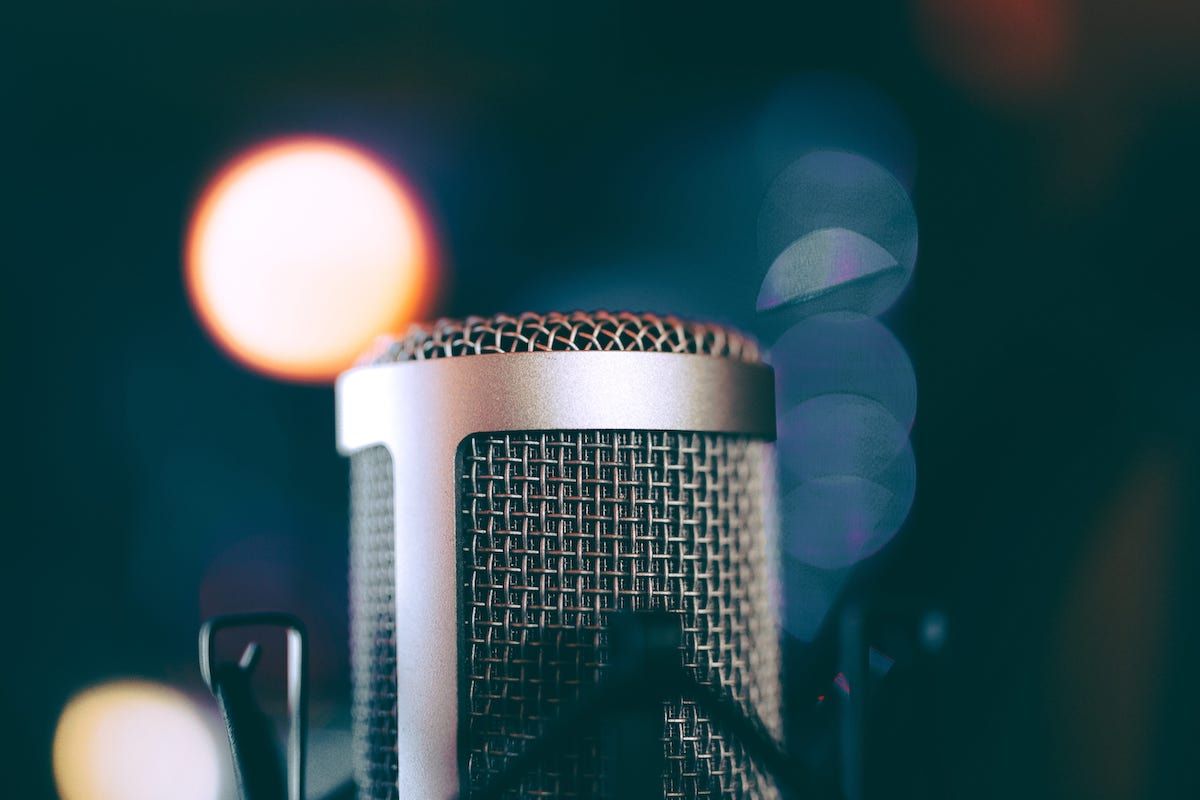 7. AKG Pro Audio DMS100
This AKG microphone is made for creatives that want a flexible wireless mic system but don't need the high-end performance of pro-level, pricier models. As a result, the sound quality is superb, almost comparable to those of high studio quality.
The microphone also comes with optional headsets or a hands-free clip-on—ideal for performers, DJs, and singing coaches.
Key features:
Type: Dynamic
Polar pattern: Cardioid
Wireless transmission: Digital
Frequency response: 20 Hz to 20 kHz
Receiver: tabletop
Weight: 358g
Pros:
Inexpensive for the budget-conscious
The digital transmission reduces interference
AES encryption is ideal for privacy
Cons:
8. Tonor Wireless Microphone
The Tonor Wireless Microphone comes with a wireless range of up to 60 meters and works effectively in open spaces.
The mic has a sturdy build and an aesthetic matte-black finish, making it both durable and sophisticated.
The Tonor wireless mic is perfect for small and medium-sized venues and even open-air events - lecturers and performers will find this system especially appealing.
Key features:
Type: Dynamic
Polar Pattern: Unidirectional
Frequency Response: 50Hz-15kHz
Connector: XLR
Impedance: 600 Ohm
Weight: 3.55 pounds
Pros:
15 different adjustable frequency sets
Outstanding signal strength and stability
Chargeable receiver
Cons:
No universal support for all speakers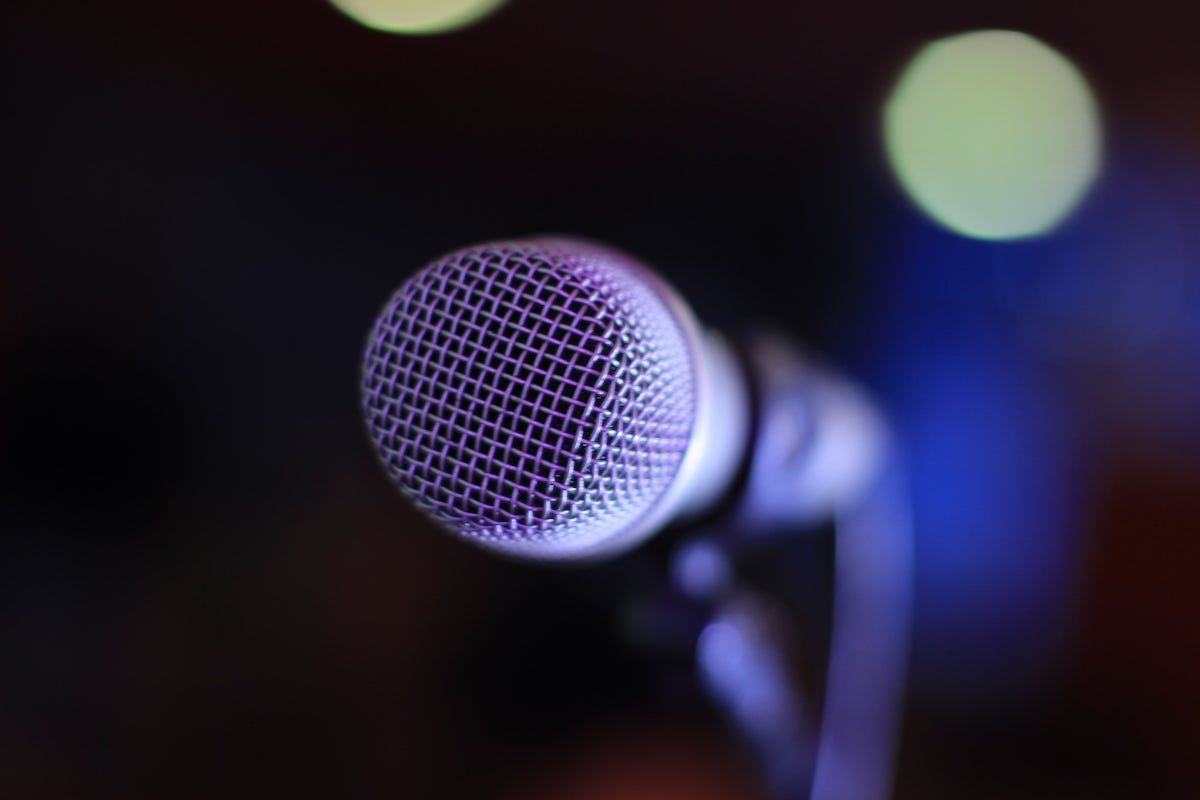 9. Saramonic Blink 500 Pro B2
The Saramonic Blink500 Pro microphone set lets you capture clean audio levels up to 100 meters.
Its somewhat large displays offer a waveform to help you set and monitor audio levels. In addition, the lavalier mics with the set help eliminate wind noise in challenging locations.
This mic kit is compatible with both DSLRs and smartphones.
Key features:
Type: lavalier
Wireless tech: digital 2.4 GHz
Capsule: Condenser
Polar pattern: omnidirectional
Frequency Range: 50 Hz to 18 kHz
Weight: 32g
Pros:
Long distance transmitters
Compact charging case
Professional quality sound
Cons:
Wind noise with the transmitter's built-in mic
Wired vs. wireless microphones: Which is better?
Wired or wireless?
Depending on your needs, you can choose either type and be satisfied with the results.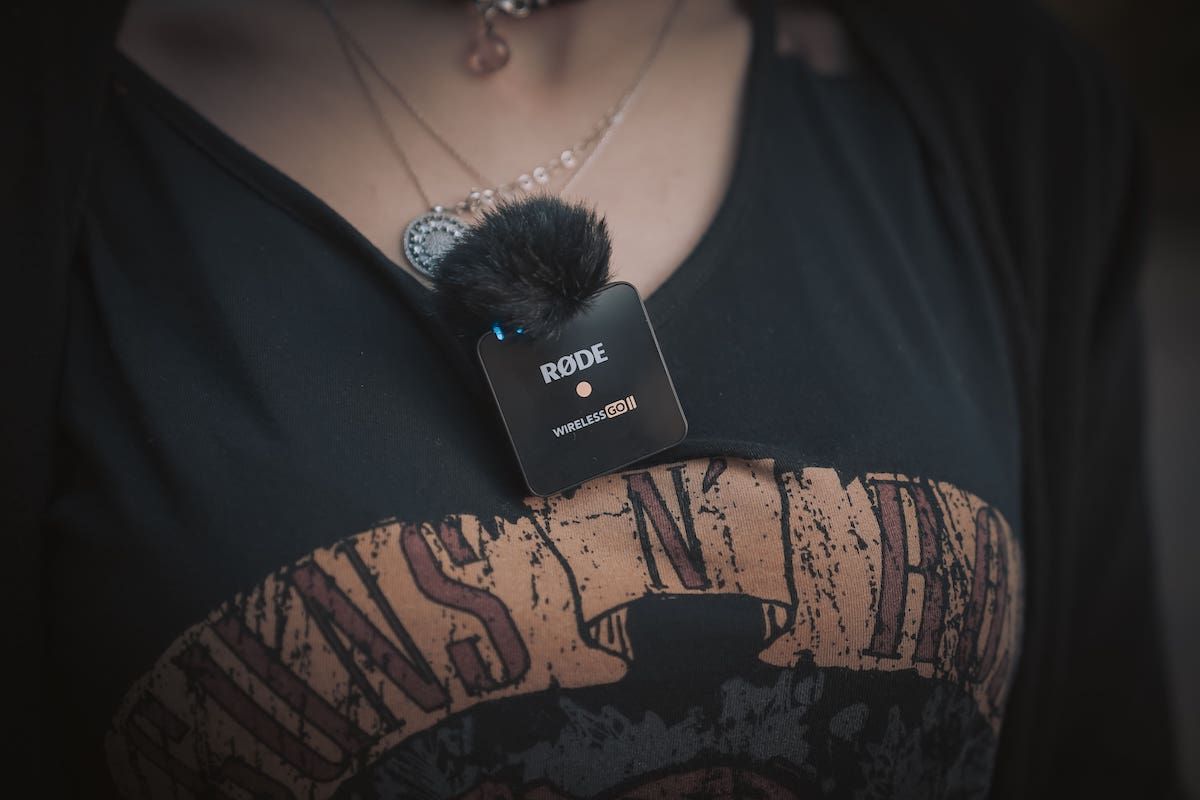 Wired microphones
Wired mics are connected to amplifiers with a cable, meaning there is little chance an interference will ruin your sound quality.
These mics are also easier to set up than wireless ones - you don't have to worry about setting all receivers to different channels and avoiding radio or TV signals.
Wireless microphones
Wireless microphones, however, are more suitable for many scenarios, like large stages and live performances - they offer more freedom of motion, unaffected by cables.
They also have a tidier appearance, which is essential if you're filming yourself wearing a mic - the audience doesn't see any wires in the view.
2 things to consider in a wireless microphone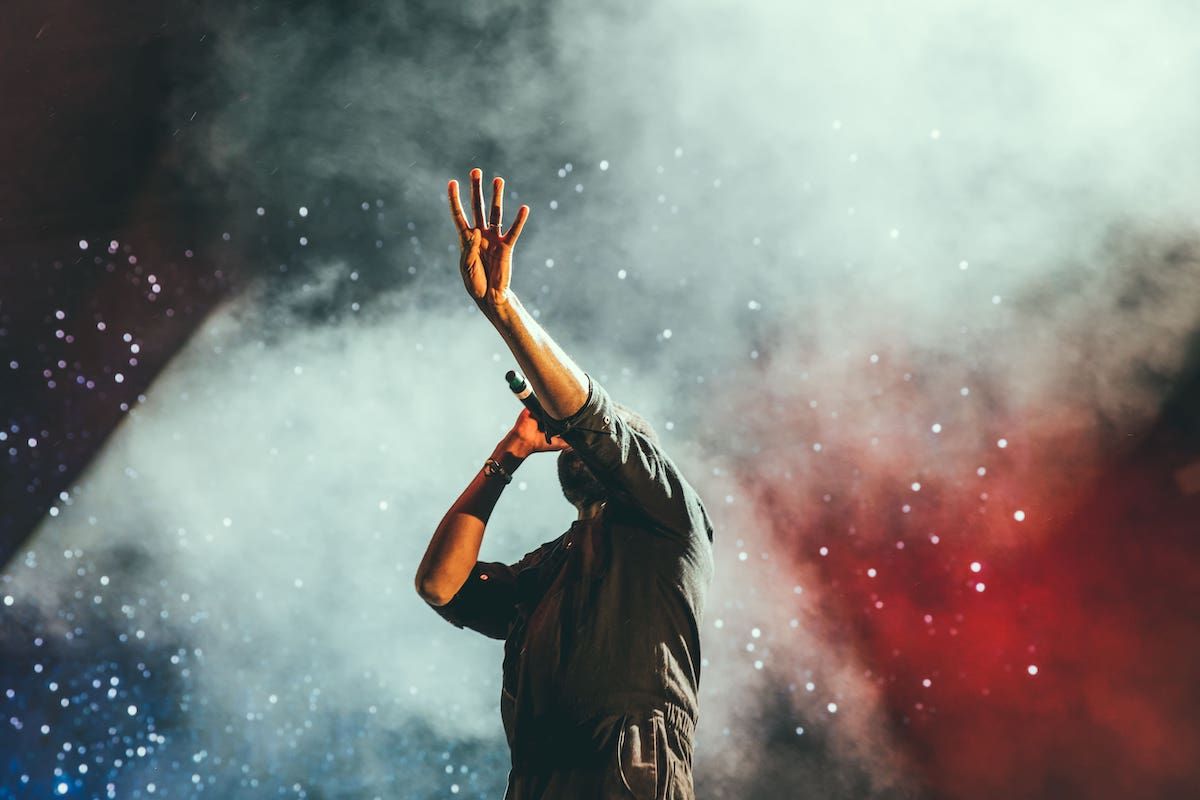 1. Purpose
Different goals mean different types of mic you will choose.
For example, handheld mics are suitable for public events and speaking to the audience; lavaliers are best for interviews or filming.
Headset microphones are perfect for speaking when your hands are busy giving presentations, for example, or leading corporate calls.
2. Pickup pattern
Microphones have several polar patterns, each with its advantage – cardioid, supercardioid, hypercardioid, omnidirectional, and bidirectional.
Depending on the purpose and the audio capture features, you need to consider the polar pattern type when choosing a mic.
Final verdict: Which wireless microphone is best?
With this compilation of the nine best wireless mics, it might be tricky to choose just one that excels among the others - they're all top-notch!
But we'll still make this choice and give first place in this competition to the Shure BLX2/SM58. Suitable for various applications and appealing to both beginners and professionals, it has a crisp sound, excellent background noise elimination, and great battery life.
Which wireless microphone is best for karaoke?
The handheld wireless microphones are ideal for karaoke settings.
Are wireless microphones good?
A Wireless mics have undergone many changes in quality and suitability, and now are as good as wired mics.
Are wired microphones better than wireless microphones?
Compared to wired mics, wireless ones offer freedom of motion, unaffected by cables. They also have a tidier appearance, which is important if you're filming yourself wearing a mic - the audience doesn't see any wires in the view.
Popular listings for rentals