7 Best RØDE Microphones for Better Vocals & 3 Key Features to Consider
Rent camera gear from local creators.
In recent years, RØDE has become a company that produces top-quality gear suitable for various creators and applications.
Do you love RØDE's microphones as much as we do?
Then this article is for you - we've made a list of the seven best mics with detailed descriptions and a pros/cons overview!
Thinking of expanding your knowledge of gear? Then head over to this complete guide to camera equipment.
7 of the best RØDE mics for your vocals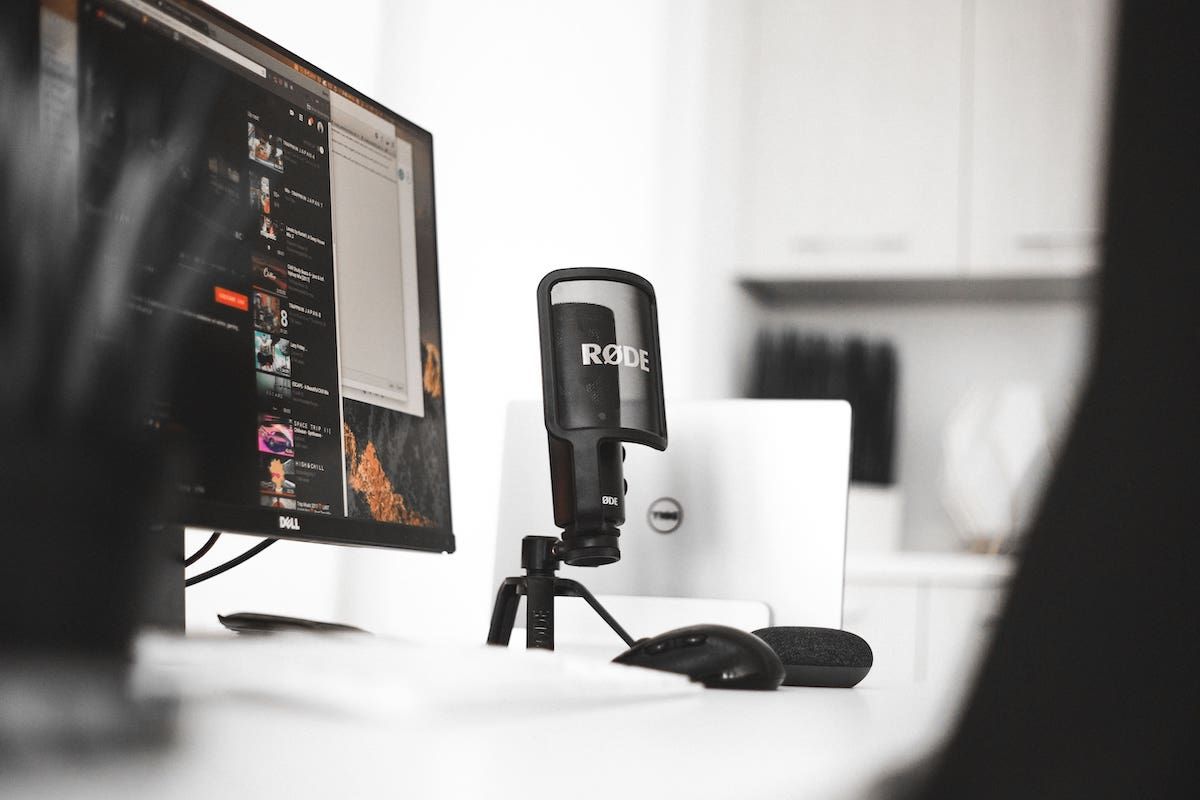 1. RØDE NT1 (Best For Studio)
The NT1 is one of the best mics to set up in a studio or at home, thanks to its fair price and crisp, high-quality audio.
Buying NT1 leaves you with a microphone and a whole bundle of accessories you'll need to get started.
This mic is an all-around condenser option that does its best in vocals, acoustic and electric guitars, and drums.
Getting this mic is a decent investment - the quality you are getting for the price is worth it.
Key specs:
Polar pattern: cardioid
Frequency range: 20Hz - 20kHz
Output impedance: 100 ohm
Power requirements: P24 and P48
Output connection: XLR
Weight: 440g
Shock-Mount with Pop Filter, tabletop stand, XLR-to-USB Adapter, cable
Type: Condenser microphone
Pros:
Very low noise
Exquisite sound quality
Built quality is excellent
Uncolored frequency response
Great value for money
Cons:
Requires a decent pop-filter because of sibilance issues
Requires another device to provide phantom power
Verdict: the NT1 is an excellent choice for those looking to invest in a solid and reliable microphone with excellent sound quality.
Suitable for podcast and music recordings at home and in the studio setting.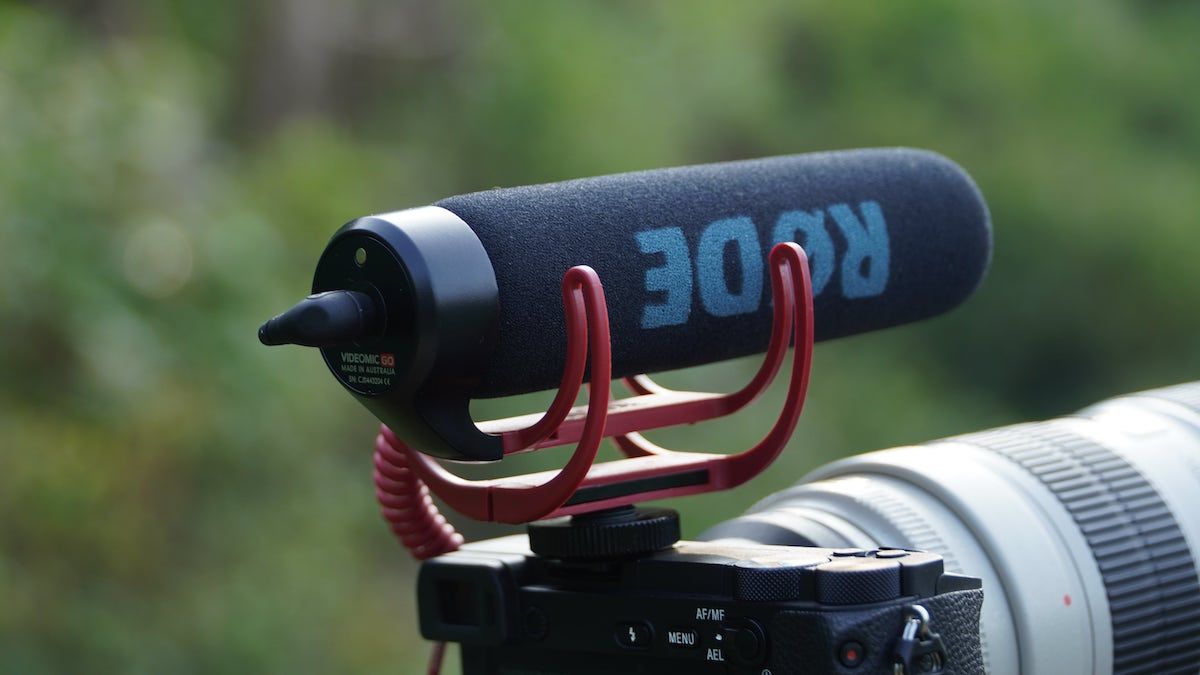 2. RØDE VideoMic Pro+ (Best For Camera)
With RØDE VideoMic Pro+, you get excellent sound quality with windshield, wide-range frequencies, and the classic Rycote Lyre suspension system for audio protection.
In addition, this mic is a new game with a digital switching feature that gives much more control over audio and helps reduce the time spent on post-production.
Finally, suppose you're a video maker. In that case, you'll find the built-in high pass filters especially appealing, as they enable the fast removal of background audio and enrich the clarity of the principal audio.
Key specs:
Polar pattern: Supercardioid
Output impedance: 200 ohm
Power requirements: Inbuilt rechargeable battery, USB bus powered, AA batteries
Output connection: Minijack / 3.5mm TRS
Gain, Bass Roll-Off & Treble Boost
Improved Windscreen Minimizes Wind Noise
Weight: 122g
Type: Condenser microphone
Pros:
High-quality sound
Rechargeable, replaceable batteries
The highly directional pickup pattern
Low self-noise
High dynamic range

Cons:
Battery compartment hard to close
Not neutral, bright response
No carrying or protective case
Verdict: If you're looking to move beyond the built-in mic on a DLSR or camcorder, the VideoMic Pro is your go-to: it produces excellent audio and comes in a lightweight and affordable package.
3. RØDE Procaster (Best For Podcasts)
The RØDE Podcaster is an excellent choice for anyone who is into broadcasting, no matter the level.
This mic delivers the same performance quality as higher-end options and is specifically tailored to voice applications. It offers high output from its dynamic capsule and offers outstanding broadcast-quality sound.
In addition, the Podcaster doesn't require phantom power as the mic is a dynamic type and does a great job at rejecting unwanted noise - the switchable high-pass filter and cardioid polar pattern are responsible for that feature.
Key specs:
Polar pattern: Cardioid.
Frequency response: 75Hz-18kHz.
Output impedance: 320 ohms
Connector: XLR
Weight: 745g
Built-in windscreen
Type: Dynamic microphone
Pros:
Versatile
Excellent sound quality, suitable for recording
Very smooth and transparent response
Internal pop-filter works pretty well
Rejects background noise
Cons:
Could use a basic low-cut
A bit unwieldy and requires a shock mount
Verdict: RØDE Procaster is a versatile mic with a tremendous broadcast-quality sound that is affordable compared to similar mics from other producers and higher-end models.
It might be less suitable for podcasting, but this is resolved by simply applying a low-cut filter in real time and keeping it stationary.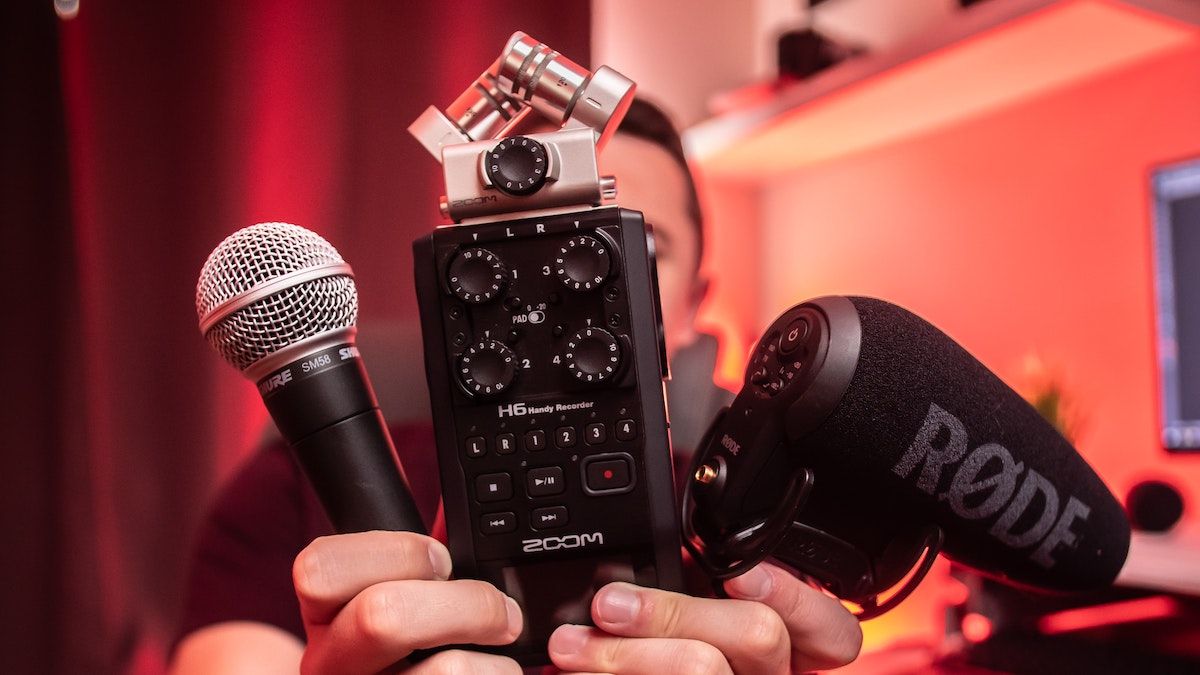 4. RØDE NT-USB (Best USB)
The NT-USB is a solidly built, classy-looking microphone that can be plugged into your laptop without needing additional equipment like other studio mics.
The mic's standard mounting lets you angle it within a 180-degree arc. The cardioid capsule set in a studio fashion helps deliver excellent quality sound - natural, clear, and transparent, with no common effects like popping and sibilance.
The vibration noise doesn't come through this mic, even with the stock tripod.
Key specs:
Polar pattern: Cardioid
Frequency response: 20Hz-20kHz
Output connection: USB and 3.5mm headphone
Maximum SPL: 110 dB SPL
Mounting: Desktop Stand, Mic Clip/Stand Adapter
Weight: 520g
Type: Condenser microphone
Pros:
Super clear audio
Very easy to set up
It comes with a pop filter
Good at filtering out background noise
Cons:
Only one polar pattern
Picks up table knocks and keystrokes
Unsteady tripod
Verdict: the NT-USB is a compact, easy-to-use microphone with a quality cardioid pattern useful for vocals or instruments recording, gaming, podcasting, and business calls.
This mic will offer better results with an additional suspension kit and a shock mount.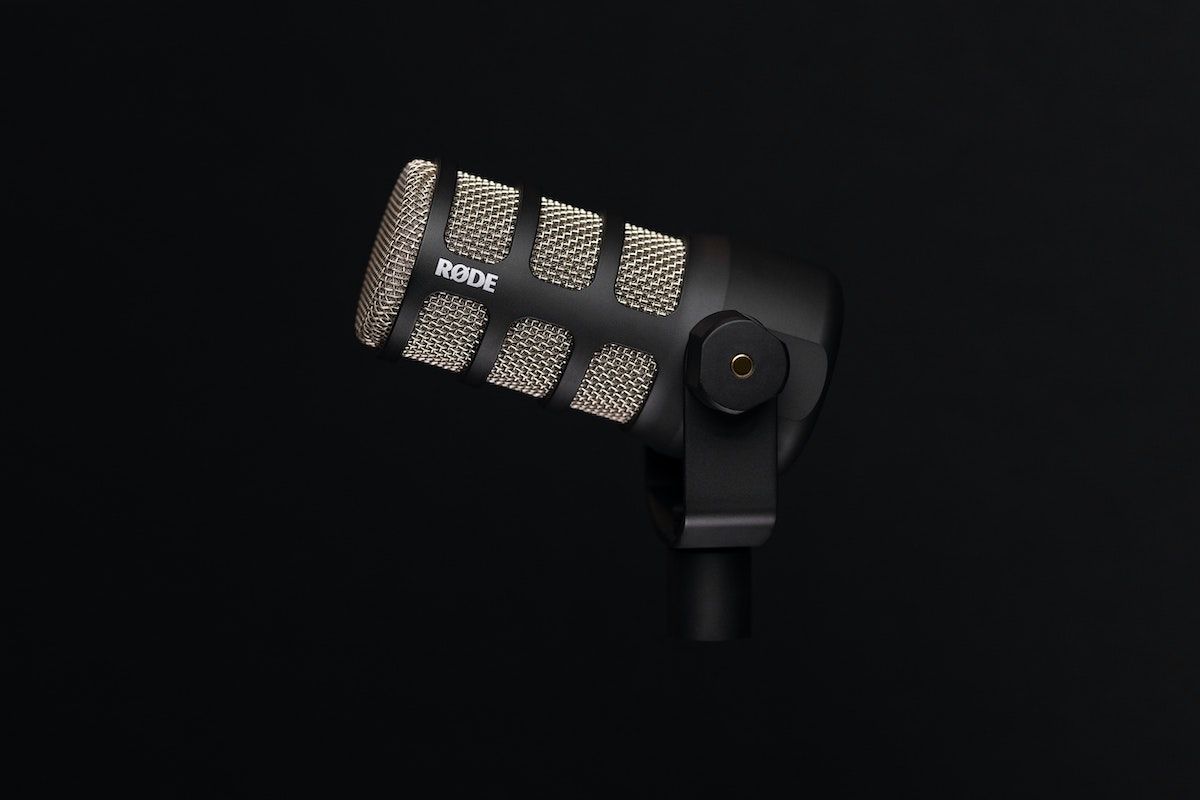 5. RØDE PodMic
The PodMic is a broadcasting xlr mic that offers a rich level of sound detail and clean audio thanks to the internal pop filter.
In addition, the mic has the capsule suspended on its swing mount, which makes it easy to move it around and adds another layer of audio protection. So whether you're recording music, doing live streams, or VOD content, the audio is as crisp and accurate as ever.
This is mainly due to the dynamic cardioid nature, which has a frequency range between 20Hz and 20kHz - you can easily fine-tune the PodMic for optimum output settings.
Key specs:
Polar pattern: Cardioid
Frequency range: 20Hz ~20 kHz
Output impedance: 320 ohm
Output connection: XLR
Built-in pop filter
Weight: 937g
Type: Condenser microphone
Pros:
Clear, uncolored signal
Crisp sound
Robust metal construction
Great value for money
Cons:
Stands/swing arms are sold separately
Verdict: the RØDE PodMic is an excellent mic that produces an accurate, neutral-leaning sound and responds well to EQ changes. The internal pop filter works as advertised, providing a crisp and clear sound.
6. RØDE NTG5
The NTG5 is a short and super-lightweight mic that delivers excellent performance with accurate and high-quality audio despite its dimensions.
In addition, it uses a revolutionary acoustic design, which gives natural and uncolored audio.
At just 76g, the NTG5 will bring the audio of your video projects to the next level, offering low self-noise and perfectly suitable for location recording, professional filmmaking, and other critical recordings.
Key specs:
Polar pattern: Supercardioid shotgun
Frequency range: 20 Hz – 20 kHz
Output impedance: 25 ohm
Output Connectors: 1 x XLR 3-Pin Male
Mounting: Mic Clip/Stand Adapter, Shockmount
Weight: 76g
Type: Shotgun microphone
Pros:
Natural, uncolored sound
Lightweight and easy to handle
Low self-noise
Smooth off-axis response
Cons:
Off-axis vocal frequency rejection
Deep bass response
Verdict: The NTG5 is a well-built mic that offers excellent audio quality and comes at a reasonable price for a professional shotgun microphone.
It also has a complete location recording kit with a windshield, pistol grip, and other accessories.
In addition, its size and weight make it suitable for various applications.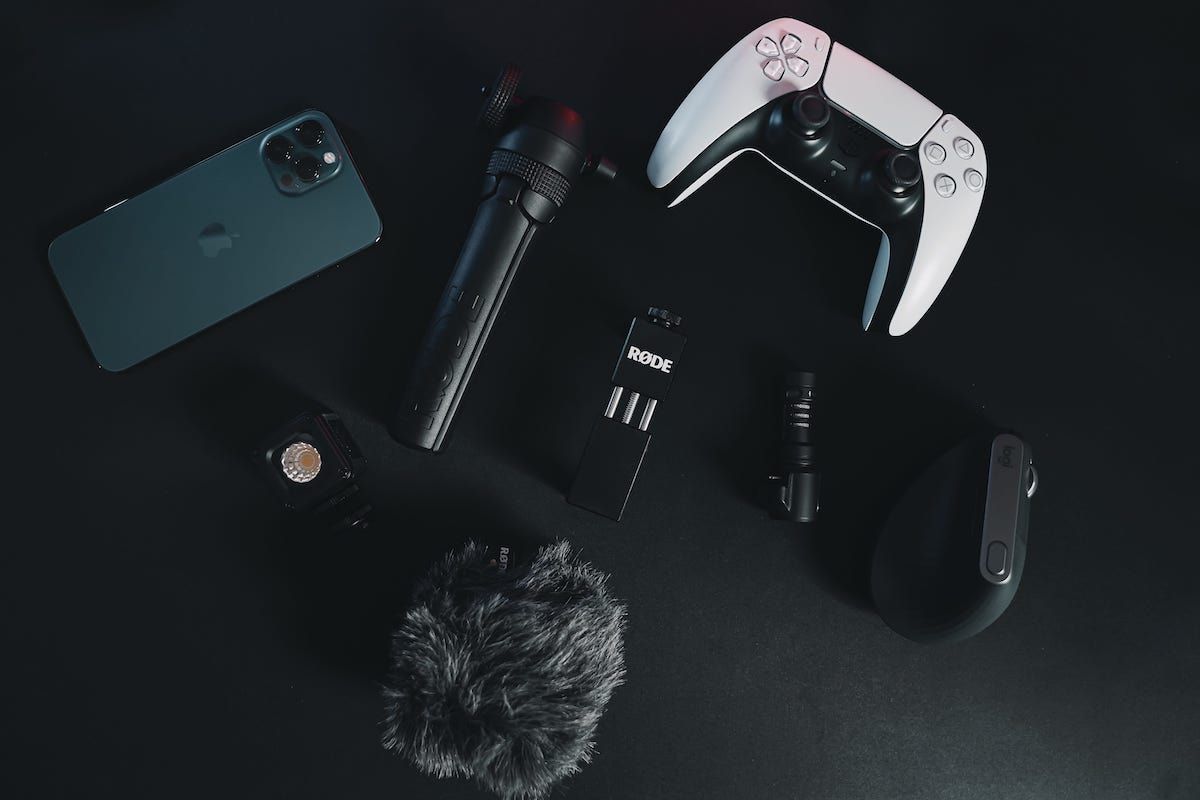 7. RØDE Lavalier GO
The RØDE Lavalier GO is advertised as a "professional-grade" lavalier mic; these aren't just words.
The mic features an omnidirectional polar pattern, picking up audio from all angles. The broadcast-level sound quality is superb, and this mic is an all-around gear that can be used for any scenario where you want more than the built-in microphone in the Wireless GO.
Filmmakers, vloggers, journalists, and in-house videographers will find the Lavalier GO especially appealing.
Key specs:
Polar pattern: Omnidirectional
Frequency range: 20 Hz - 20 kHz
Output impedance: 3k ohm
Maximum SPL: 110 dB
Mounting: Alligator Clip
Weight: 16g
Type: Dynamic microphone
Pros:
Highly portable
Superb audio quality
Decent noise cancellation
Discreet, threads through clothing effortlessly
Cons:
Isn't suitable for recordings on your laptop
Professionals who want the mic hidden might want to look for another mic type
Verdict: The Lavalier GO is one of the top choices for vloggers, journalists, and filmmakers. This mic is a highly portable gear that offers superb audio quality for a low price.
3 questions to ask before buying an RØDE mic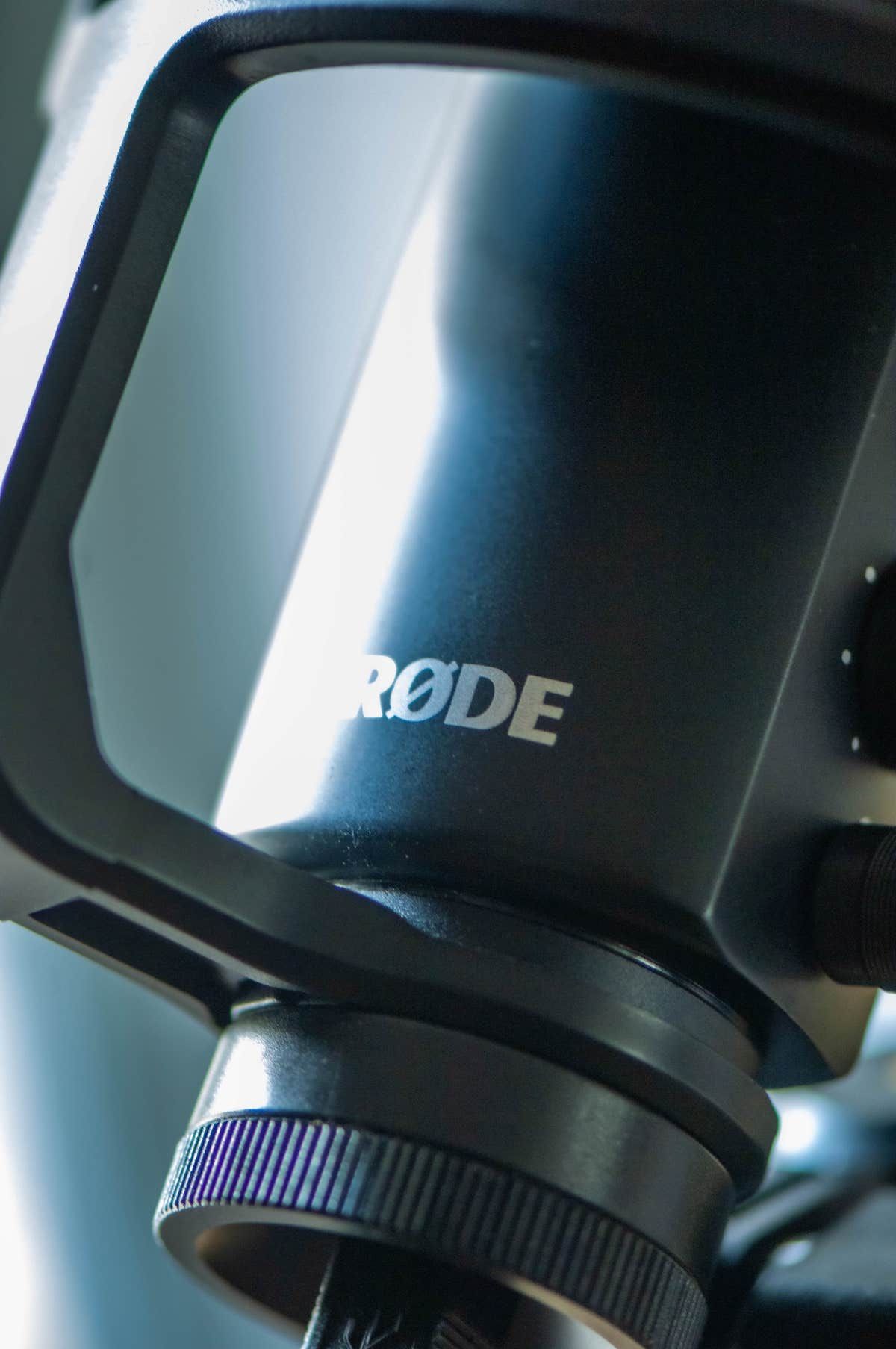 1. What do I need it for?
Different types of microphones are suitable for various applications.
Sounds logical, right?
Be sure to pay attention to this when choosing your RØDE mic: do you need to capture dynamic sounds like vocals or instruments?
Or maybe you'll need to record on-camera dialogues when you're the only sound source and are speaking in front of the camera?
2. What type of sound do I want?
The tube length of the mic affects its frequency response and pickup pattern. RØDE mics with a long tube can capture the on-axis sound while eliminating the off-axis sound, meaning they're capable of capturing distant sound sources indoors and outdoors.
Meanwhile, mics with short tubes are more suitable for capturing short-distance sound sources because they will pick some off-axis sounds at the minimum level.
3. How much am I willing to pay?
When buying gear, this is an eternal question: how much are you willing to invest?
To answer that, do a little research (for instance, consult our reviews!) to see a complete picture of the mic's features, pros and cons, and the quality-price ratio.
Sometimes a truly powerful mic can cost you a bit more than you're ready to pay, but its features and performance make this investment worth it.
Rent an RØDE microphone on Wedio
I hope this compilation of RØDE mics was helpful for you in making a choice!
Before investing in gear, it's always a good idea to give it a test drive, especially with mics - rent a RØDE microphone with Wedio to see if it's suitable for your next project.
What is the best RØDE microphone for vocals?
1. Rode NT1
2. Rode VideoMic Pro+
3. Rode Procaster
4. Rode NT-USB
5. Rode PodMic
6. Rode NTG5
7. Rode Lavalier GO
What is the best RØDE microphone for vlogging?
RODE VideoMic Pro+ and RODE Lavalier GO.