The 11 Best Microphones for Podcasting in 2022
Rent camera gear from local creators.
Audio quality is vital whether you're thinking of starting a podcast or recording group sessions.
Read on to find out the best microphones- for whatever you're looking to record.
Not sure where to start? Here's a quick rundown of what a podcast is.
The 11 Best podcasting microphones
1. Blue Yeti USB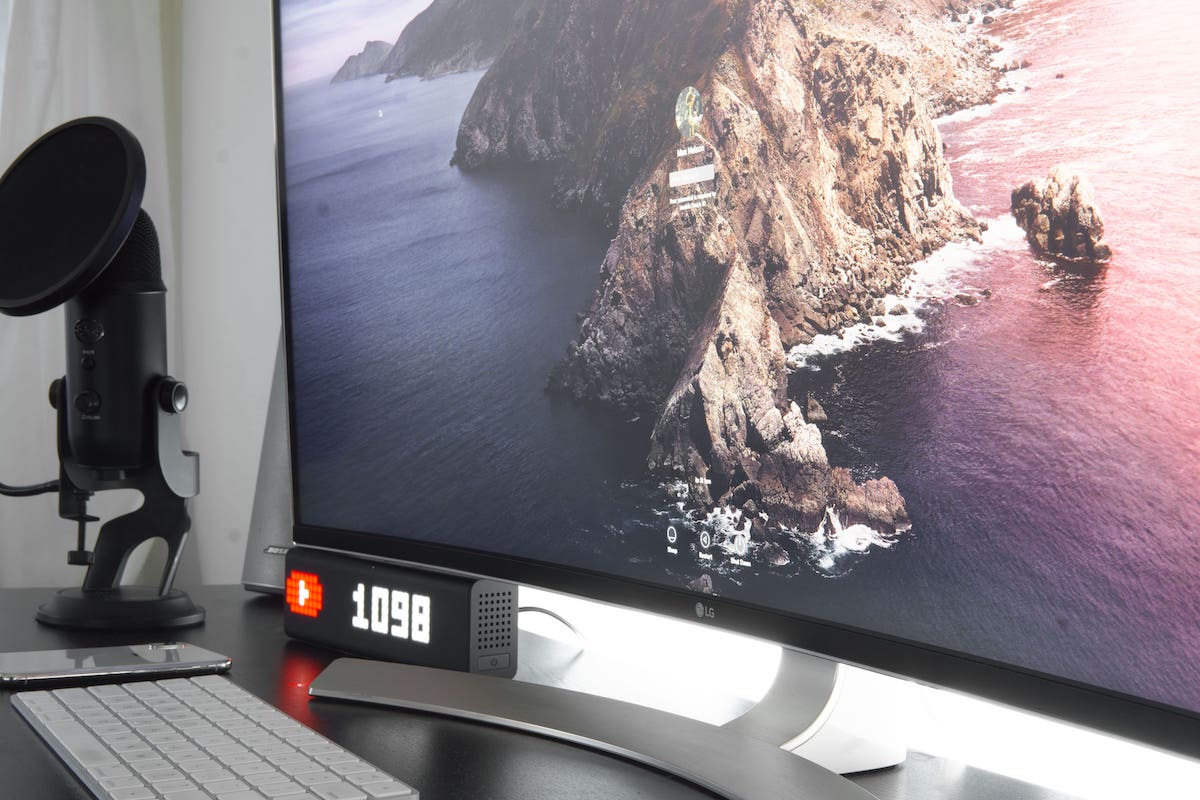 This condenser microphone is one of the most well-known options for microphones and for good reason. It's simple to use, has three condenser capsules to keep it sounding fantastic, and it won't cost you an arm and a leg to buy- meaning it's great for everybody!
It has multiple pattern selection features, meaning it can pick up sounds straight from the mic or from a wider angle- perfect for podcasting or recording group sessions.
Pros:
Reasonable price.
Easy to use.
Very versatile recording options.
Cons:
2. Rode NT-USB
This is another condenser mic that is ideal for USB desk setups. This mic is perfect if you're not looking to record a professional audio workout in the field.
It comes with a 6-meter long USB cable for easy transportation, and it even comes in a mini size if you need something more portable!
Pros:
It can be used with an iPad.
Versatile.
Audio quality is a decent step up from entry-level.
Cons:
It is a pricier USB model.
3. Samson Go Mic
This microphone is ridiculously cheap and perfect for travel (hence the name!) You can clip it onto your devices or stand it on its own and pack it away quickly. It also switches between cardioid and omnidirectional pickup patterns.
It comes with a USB cable and a convenient travel case.
Pros:
Very cost-effective.
Perfect for travel.
Cons:
No external controls
The USB interface is fiddly.
4. Rode ProCaster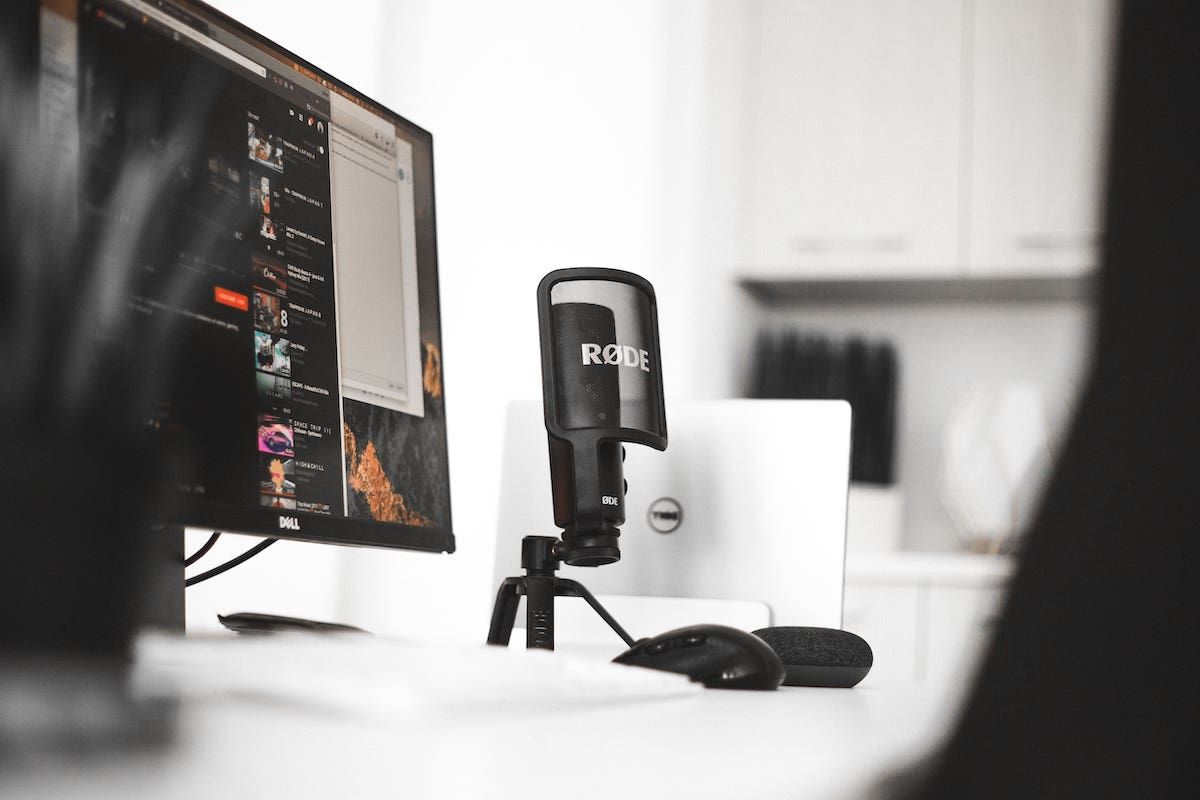 This Dynamic mic is explicitly built for audio recording, and more specifically, speech. It's a broadcast microphone to be used for TV, radio, or podcasting. This is a microphone built for professional audio situations.
It comes with an impressively tight polar pattern to keep your audio sharp even in the noisiest of environments.
Pros:
Rugged build.
Comes with built-in shock mounting.
Built for speech.
Cons:
5. Rode PodMic
This condenser mic is a great all-rounder and is perfect for professionals and beginners alike. It's small and portable, easy to set up, and sounds crisp and sharp.
It requires a stand that you'll have to buy separately and only comes with an XLR cable. The mic itself isn't too pricey, meaning you should be able to spend a little more to get this mic set up and running.
Pros:
Excellent sound quality and durable build.
Comes with an internal pop filter.
Inexpensive.
Cons:
It only comes with an XLR cable which isn't ideal for beginners.
Stand not included.
6. Heil PR40
This microphone is the go-to for podcasters who want to get the best possible sound. It's a bit overhyped, but the sound quality is more than decent and being a dynamic mic means it's great for recording in those non-professional environments.
It's expensive, so definitely try it before you buy.
Pros:
Impressive sound quality.
Dynamic features.
Cons:
Overhyped for what it is.
Expensive
7. HyperX QuadCast S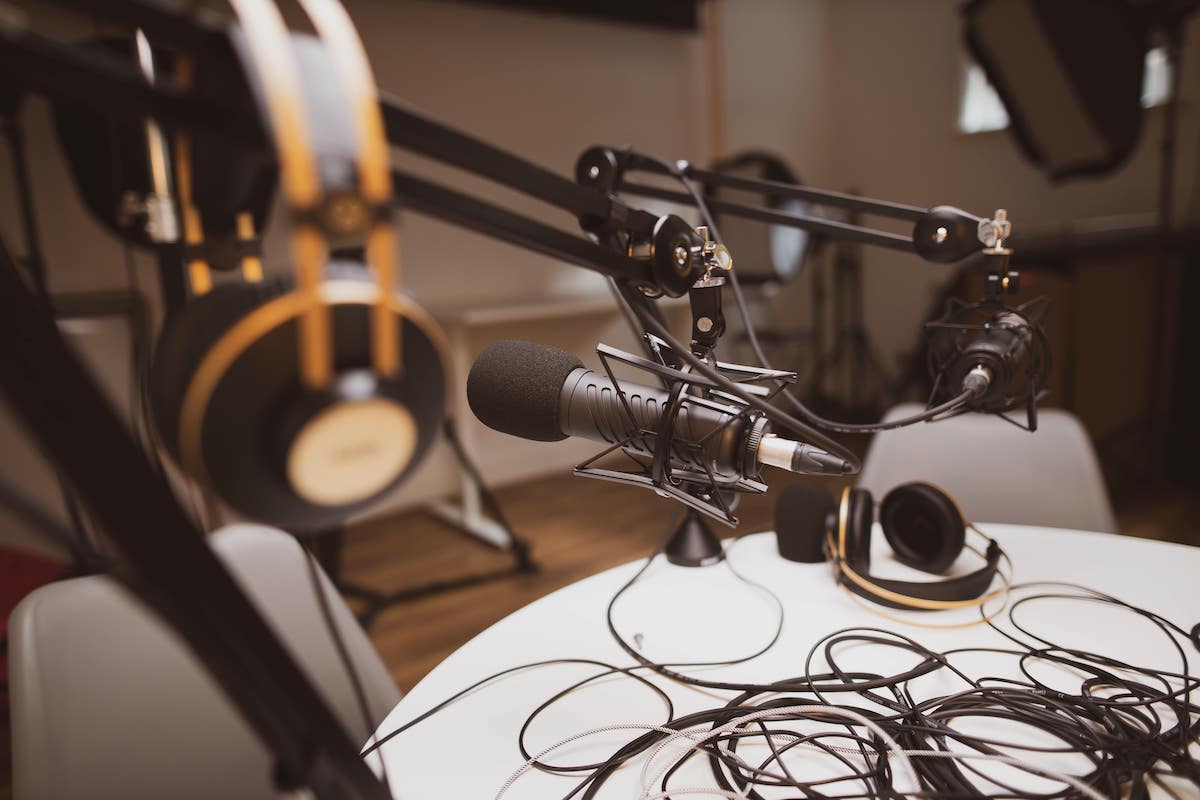 This condenser mic is made for the perfect gaming setup. It comes with a light-up RGB grille too!
There's much to love here for podcasters, too- it can be mounted to a boom arm or other stand and has a lot of fancy features that might end up saving you money on accessories: such as a built-in pop filter and a shock mount.
Pros:
Customizable lighting settings.
Great sound quality
Comes with a pop filter and shock mount.
Cons:
RGB isn't to everyone's taste.
On the pricey side.
8. XML 990
This condenser microphone is outstanding value for money. It's an ideal microphone for beginners and is impressively good at not picking up noisy environments. If you are looking to record in a quieter space and don't want to splash the cash, this is an ideal option for your setup.
Pros:
Cheap!
Easy to use.
Impressive noise cancellation.
Cons:
An XLR microphone. You'll most likely need an extra bit of gear to run this.
9. Blue Yeti X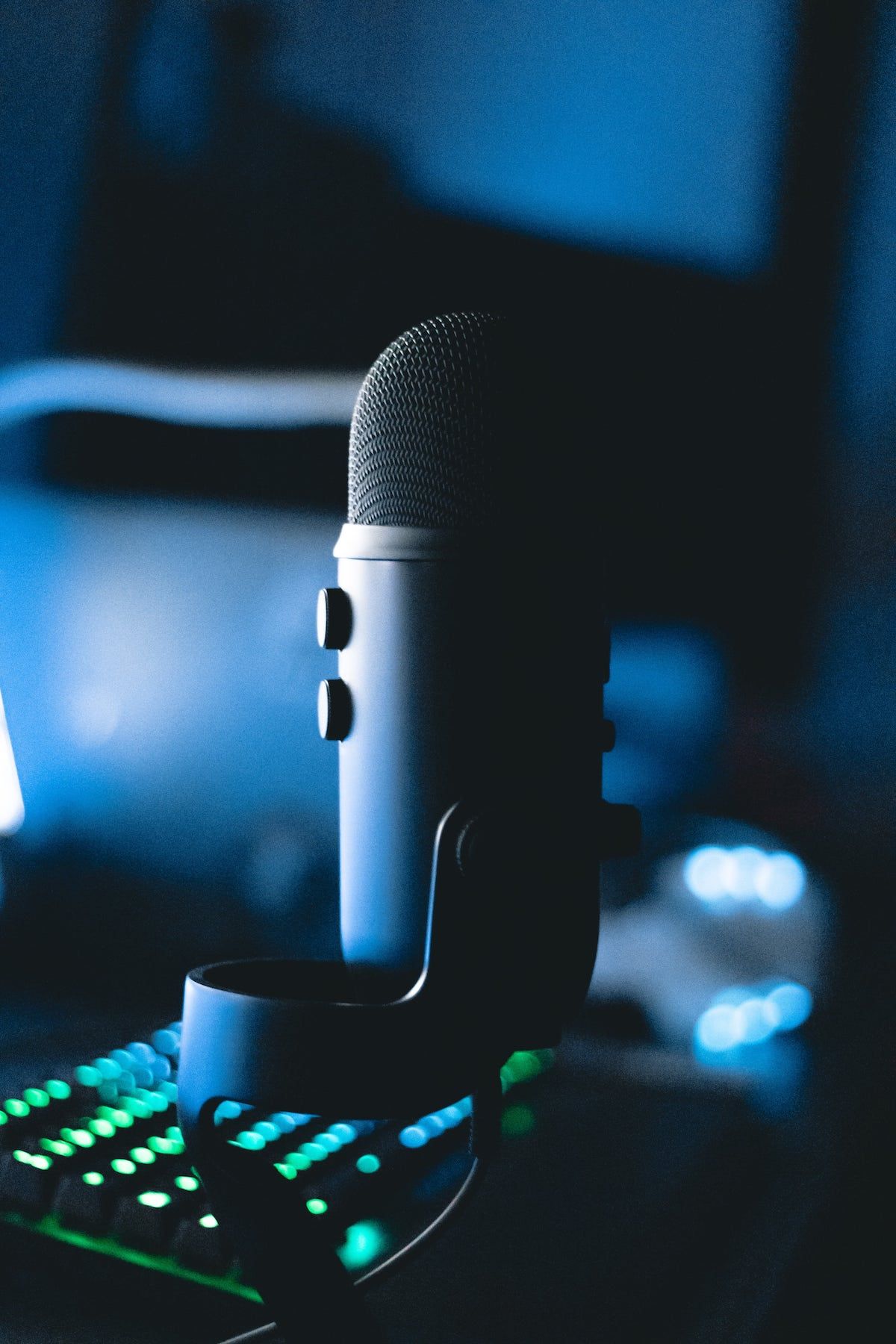 This is a more extensive and fancier version of the well-loved Blue Yeti. It comes with front-mounted gain controls to make easy adjustments and an onboard level meter for better customization of settings. This makes the Blue Yeti X ideal for live recording studios, as these adjustments can make a world of difference.
Pros:
Upgraded controls from the Blue Yeti.
Great sound quality
Plug-and-play
Cons:
Much more costly than the standard Blue Yeti
10. Shure SM58
The Shure SM58 is a high-quality mic that is very portable. It's handheld and is most commonly used by musicians at live music events. They're perfect for out-and-about recording and can be thrown, dropped, and hammered and still make it!
This model also works well for studio recording, so if you're looking for a handheld mic for a reasonable price- this will work well for you.
Pros:
Pretty much indestructible.
Reasonable price.
Cons:
11. Shure SM7B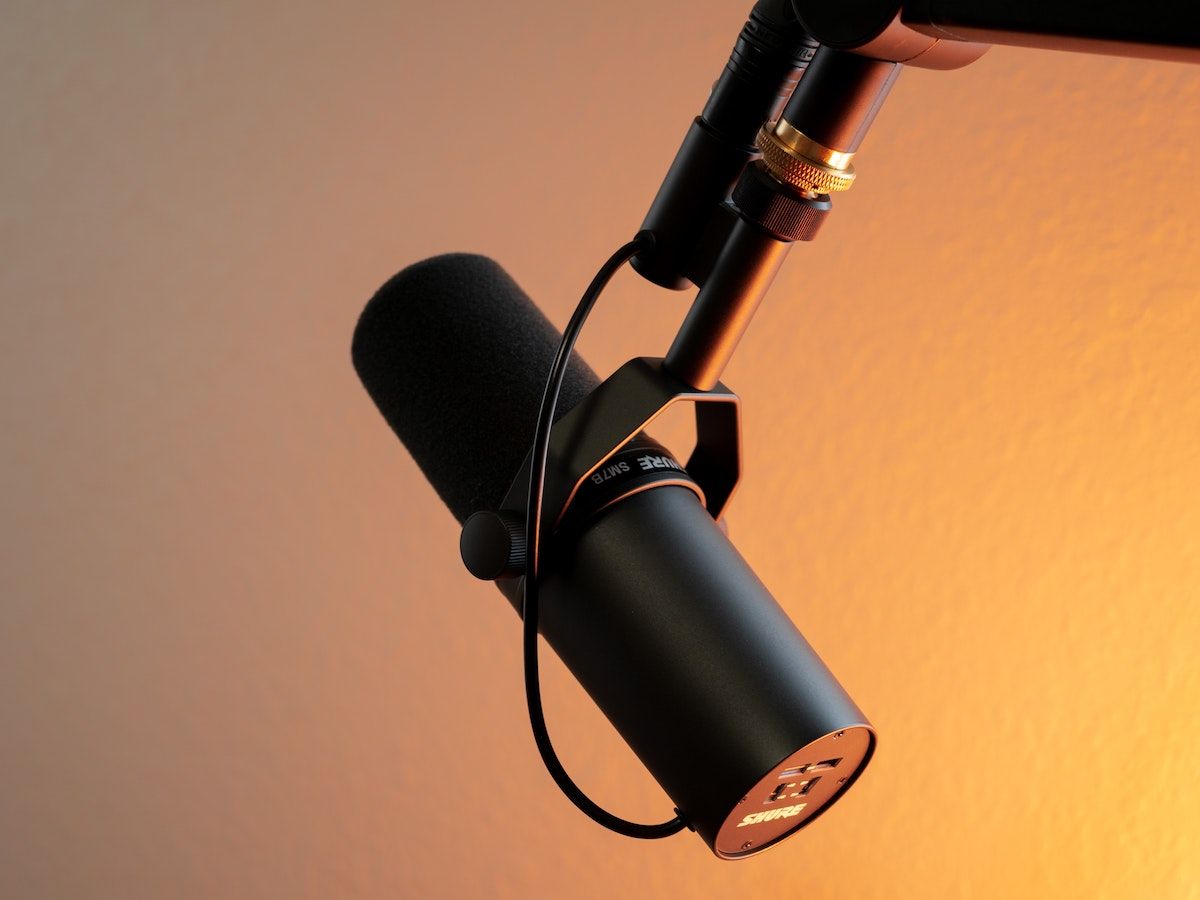 Shure microphones are usually the standard to which other microphones are judged. This dynamic microphone is no exception- the audio is model records and sounds utterly brilliant.
It copes exceptionally well with loud environments and has a flat frequency response that ensures your recorded audio sounds just as good as real life.
Pros:
Incomparable audio performance.
Built-in pop filter
Cons:
What to consider in a microphone for podcast
Audio quality
Audio quality is probably the most essential thing to consider when buying a mic, especially podcasting. Depending on what you're using the mic for, you could get away with some fuzziness or cuts, but for podcasting, you should be looking for the best.
Even if you're prepared to do some audio editing afterward, choose a model with admirable sound quality to minimize this job a ton.
Recording pattern
Each microphone has a different pickup pattern, which decides where the received audio comes from. Some models will pick up audio from specific locations on the mic, or other models will have different patterns depending on the situation.
Some modern mics will allow you to remove unwanted frequencies via a high-pass filter directly on the mic. Make sure when choosing your mic you account for these differences as it will make your audio recording that much smoother.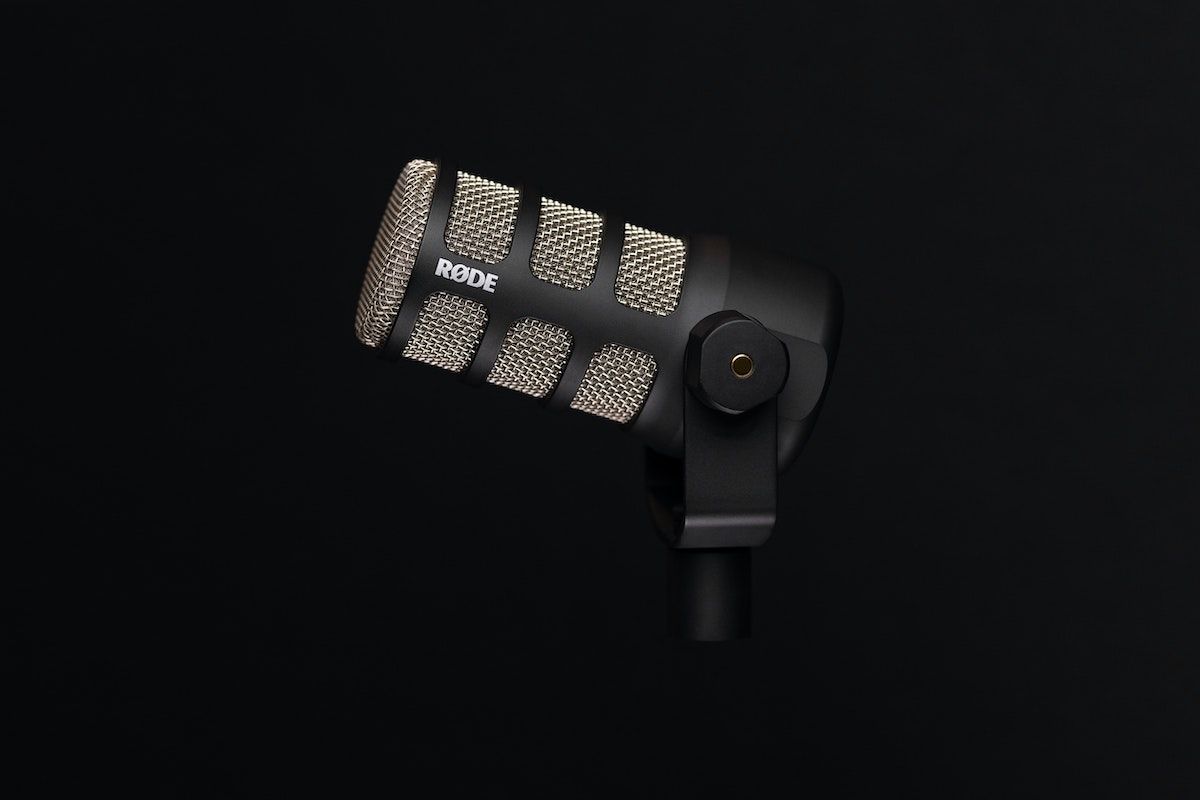 Rent a microphone for podcasting
Now that you've got an idea of the microphone you'd like for your recording session, it's always a good idea to try before you buy.
Try to rent your next microphone and give some of these top-tier mics ago.
What kind of microphone do podcasters use?
Many podcasters use the Heil PR-40 which is quite overhyped and pricey. Depending on your needs and recording environment, many different mics are suitable for podcasting. Try a Shure model or the beloved Blue Yeti.
Is Yeti a good microphone for podcasting?
Yes! As USB microphones go, the Blue Yeti is easy to use and versatile. It can be used for everything from podcasting to ASMR videos on Youtube.
Is a dynamic or condenser microphone better for podcasting?
Condenser microphones have a better response to higher frequencies than dynamic mics. If you're recording in a professional environment these kinds work great. Condenser mics are more likely to pick up noisy environments.