Panasonic Cameras: The 7 Best of the Lumix Line Up in 2022
Rent camera gear from local creators.
Panasonic's Lumix brand produces a variety of cameras, from point-and-shoots to DSLRs and mirrorless cameras.
The business is notable for standardizing and refining the Micro Four Thirds (MFT) platform of cameras and lenses.
Panasonic strives to give several MFT, bridge, and compact cameras to fit a range of styles and knowledge levels, even as it expands its full-frame options. Below are some of the best Panasonic cameras in 2022.
New to the world of camera equipment? Get a full rundown of all the basic gear you need when getting started.
The 7 best Panasonic Lumix cameras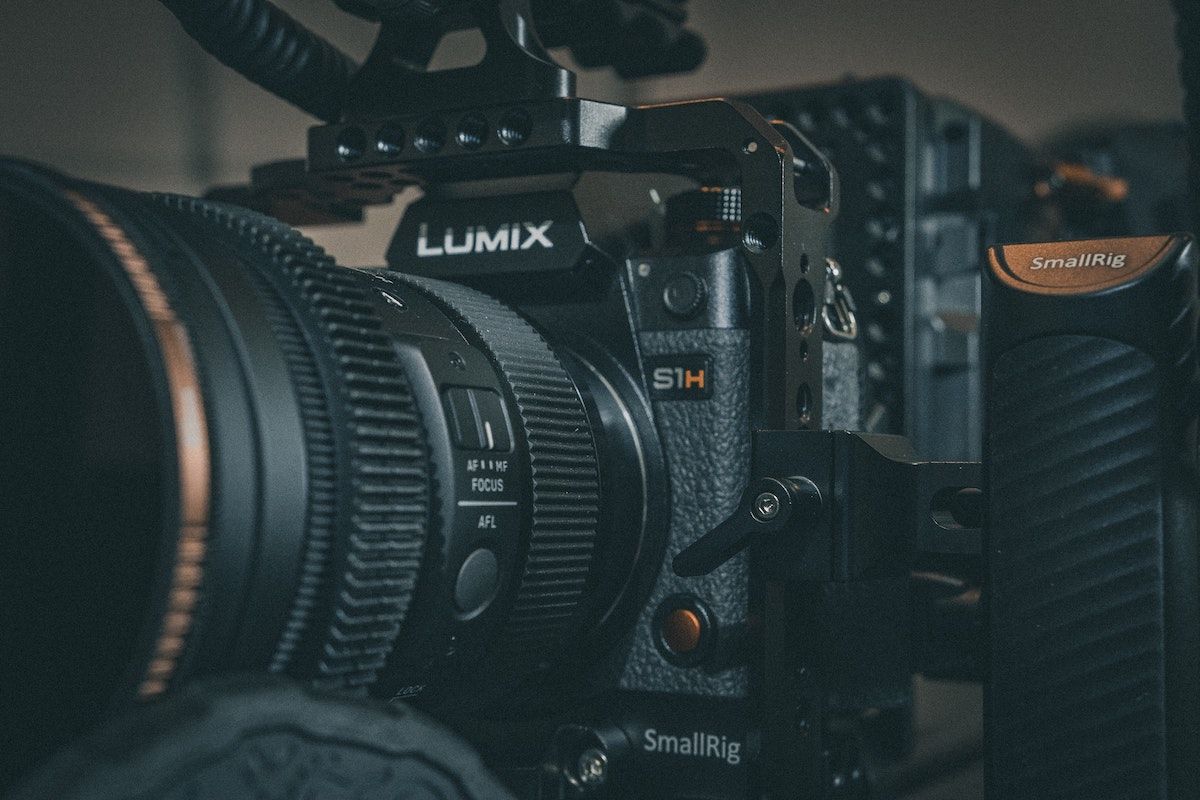 1. Panasonic Lumix G95
It's an excellent device for still photography, video, and vlogging, and Panasonic's underappreciated 4K Photo modes give it advantages over rival cameras.
The Lumix G90/G95 isn't inexpensive, but it does come with Panasonic's V-Log mode as a basic feature rather than an optional extra.
Key features:
Type: CSCSensor
Four ThirdsMegapixels: 20.3MP
Screen: 3.0-inch vari-angle touchscreen, 2.1m dots
Viewfinder: OLED EVF, 2,360k dotsLens: Micro Four Thirds
Continuous shooting speed: 9fps (6fps with AF)
Video quality: 4k
User level: Enthusiast
Pros
Good built quality and handling
Electronic viewfinder with high resolution
Fully flexible touchscreen
Cons
It feels pricey for what it is since it is pretty large for a Micro Four Thirds camera.
2. Panasonic Lumix GH5 Mark II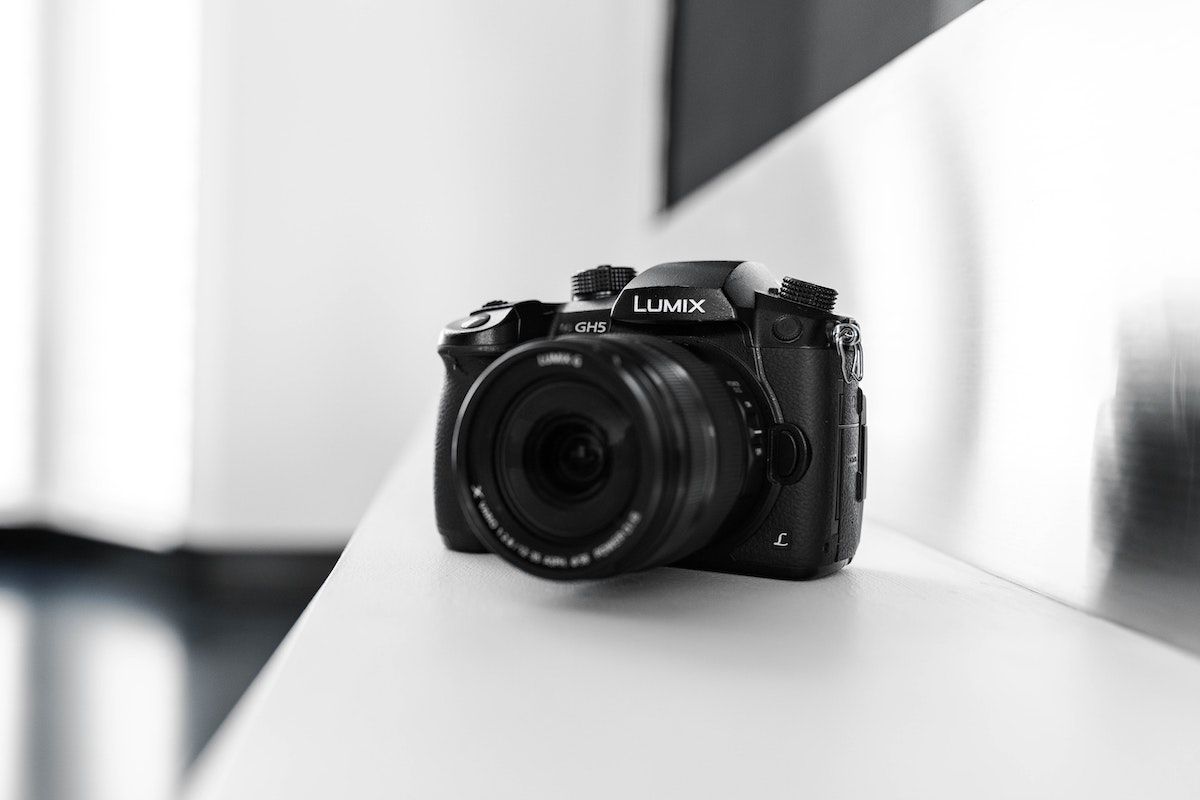 It is certainly worth considering for individuals who produce video material because of the video features it offers.
The improved stabilization method allows for compensation increments of up to 6.5EV, which is helpful. It now offers live-streaming abilities, as well as excellent video focus.
Key features:
Type: CSCSensor:
Four ThirdsMegapixels: 20.3MP
Screen: 3-in vari-angle touchscreen, 1,840k dots
Viewfinder: Electronic, 3,680k
Lens: Micro Four ThirdsContinuous shooting
speed: 12fps
Max video resolution: C4K/4K UHD up to 60p
User level: Professional/Enthusiast
Pros:
Wireless broadcasting capability
contains VLog L configuration
Good 6.5-stop stabilisation
Cons
Only a minor upgrade on the GH5
3. Panasonic Lumix GX9
It is a portable camera with good technology and features. Rather than featuring a bulkier DSLR-style design, it has a slim body with a high electrical sight incorporated into the back.
The viewfinder and rear screen also offer a tilt feature, which is useful for filming from any viewpoint.
While the GX9 is modest on the outside, it packs a punch on the inside, with recently developed 20.3MP sensors that offer the same quality as the G90/G95 and Lumix G9 in the much compact space.
Other highlights include 5-axis sensor-shift stabilization and 4K video, and quick photo capturing. The Panasonic GX9 is well-suited to travel and use with Panasonic's smaller lenses.
Key Features:
Type: CSC
Sensor: Four Thirds
Megapixels:20.3MP
Screen: 3.0-inch, 1,340k tilt touch
Viewfinder: Electronic, 2,760k tilt
Lens: Micro Four ThirdsContinuous shooting
Speed: 9fps
Max video resolution: 4k
User level: Enthusiast
Pros
Rotatable viewfinder and touchpad
20.3MP MFT sensor
Hybrid stabilization
Cons
Not as user-friendly as DSLR-style devices
4. Panasonic Lumix S1R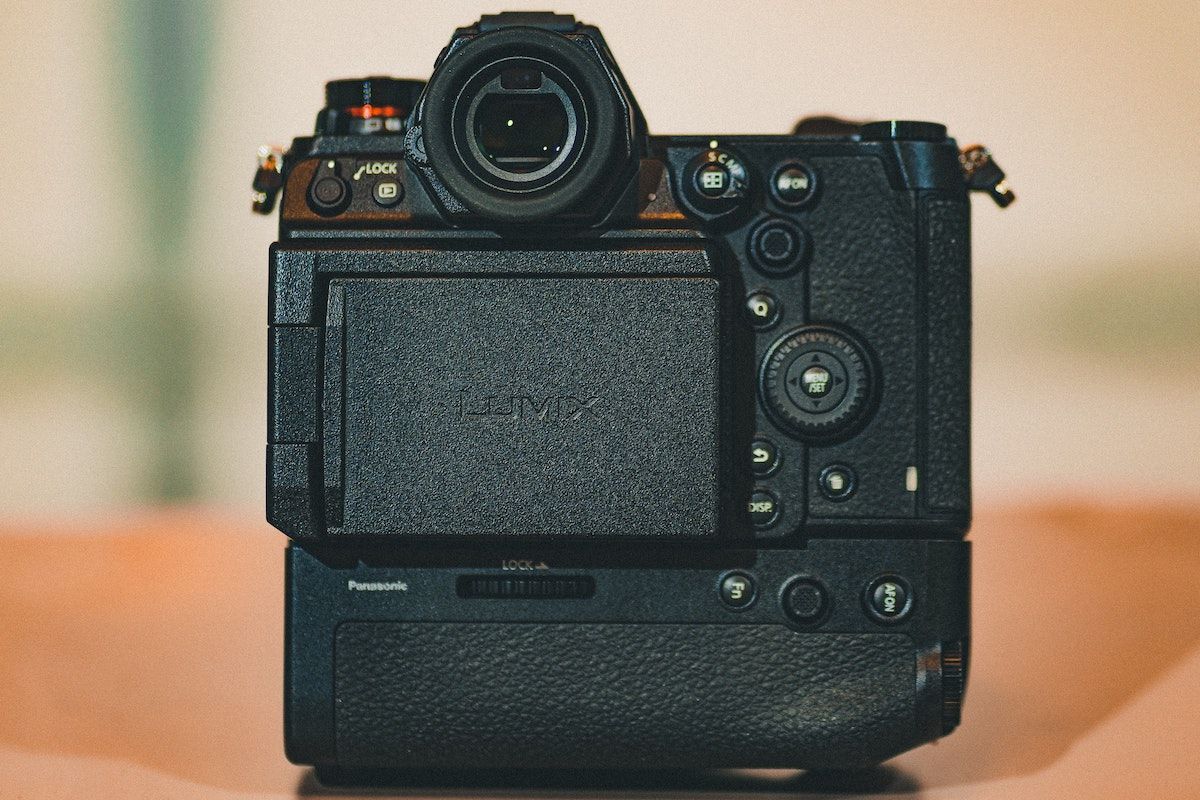 It's the greatest quality full-frame mirrorless camera we've seen so far! The Lumix S1R is worth the cost of money if you need high-quality stills photography.
It is significantly more expensive, but it offers nearly double the resolution than S1. The smaller format Lumix GH5 or Lumix G9 models (above) may be a better alternative if you need to pack light and capture both stills and video.
This camera's XQD memory card port is now compatible with the newest CFexpress memory cards, thanks to a firmware upgrade in November 2019.
Key features:
Type: Mirrorless
Sensor: Full frame
Megapixels: 47.3MP
Screen: 3.2-inch, 2,100k
Viewfinder: Electronic, 5,760k
Lens: L-mount
Continuous shooting speed: 9fps
Max video resolution: 4k
User level: Expert/professional
Pros
Extremely high resolution
The construction and controls are excellent.
4K video of the highest quality
Cons
5. Panasonic Lumix S1
The Panasonic S1H is the first device to shoot a 6K video and has a 35.6 x 23.8mm, 24.2-megapixel full-frame Sensor.
It can record 6K film at 24p in a 3:2 aspect ratio, 5.9K footage at 30p in 16:9, and 10-bit 4K/Cinema 4K video at 60p by using Super 35mm field of view. It can also capture 4:2:2 10-bit 4K footage at 30p over the whole image coverage.
Panasonic's V-Log/V-Gamut log modes, Hybrid Log-Gamma, 4:2:2 10-bit HDMI output, and Anamorphic 4:3 modes are among the visual specs intended at experts.
Key features:
Sensor: 24.2MP full-frame CMOS
Video: 6K (5.9K) 3:2 24p, 5.9K 16:9 up to 30p, C4K/4K UHD up to 60p
Autofocus: 225-area coverage DFD contrast AF
ISO: Dual Native ISO; 100-51,200 (50-102,400 exp.)
Autofocus: 225-area coverage DFD contrast AF
Pros
Many additional features
6K Video quality
Excellent autofocus and coverage
Cons
6. Panasonic Lumix GH5S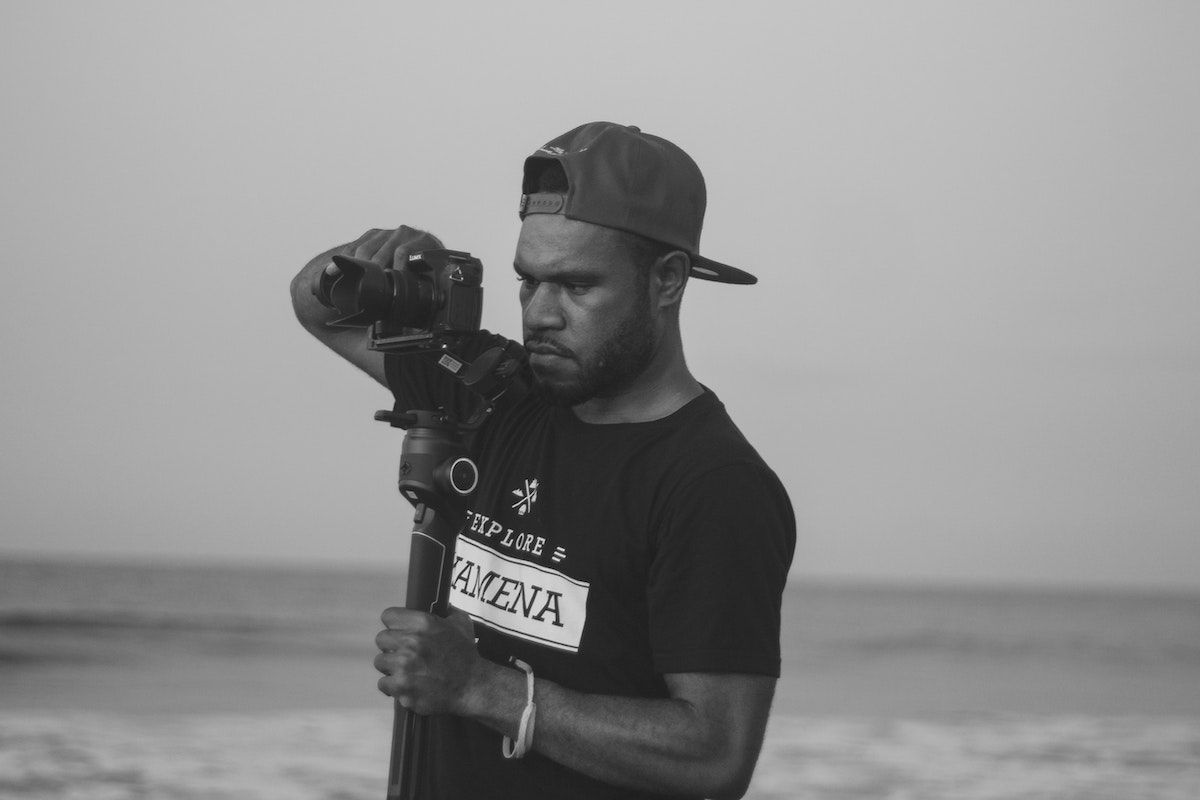 A new 10.2MP High Sensitivity MOS sensor and a Venus Engine are included within the GH5S.
Despite having a Micro Four Thirds (MFT) lens mount, its sensor is slightly bigger than most MFT cameras since it's a Multi-Aspect Ratio unit that records the same horizontal viewing angle regardless of the picture or movie's ratio.
Furthermore, every pixel on the GH5S sensor contains two analog circuits, allowing for two base sensitivities, which is a first for a Panasonic G-series camera (ISO 400 and ISO 2500).
Key Features:
Sensor: 10.28MP Multi Aspect Ratio MOS Sensor
Video: DCI 4K60p and Full HD 1080/240p Video
Log Mode: V-Log L Gamma and HDR Hybrid Log Gamma
Video Quality: Internal 4:2:2 10-Bit Long GOP
Viewfinder: 0.76x 3.68m-Dot OLED Viewfinder
Sensitivity: Dual Native ISO 400 and ISO 2500
Touchscreen: 3.2" 1.62m-Dot Free-Angle Touchscreen
Memory & Connectivity: Dual UHS-II SD Slots; Wi-Fi & Bluetooth
Stills: 12-fps Cont. Shooting and 4K PHOTO Modes
Pros:
4K quality
10.2 MP sensitivity
Dual angle shooting
7. Panasonic Lumix DCS5
It's a mirrorless camera featuring optical zoom for enthusiasts that utilizes L-mount lenses.
It's a good choice for hybrid users who want to do photography and video because it can capture clear images with little distortion at higher ISO settings and has several advanced video options.
It can capture 4k and FHD footage at up to 60 frames per second, albeit 4k video at that fps requires a 1.5x reduction. It does, however, have excellent internal recording capabilities since it can record 10-bit 4:2:2 video for more precise colors and tones.
There are two SD card slots and a comprehensive set of outputs and inputs, along with a headset connector, mic output, and mini HDMI port.
Key Features:
Body Type - DSLR
Mirrorless - Yes
Sensor Size - Full Frame
Tested Lens - Panasonic LUMIX S 20-60mm F3.5-5.6
Pros:
4K Quality
High body stabilization
Goods features
Cons
Low shooting speed
High buffer time
Poor autofocus in videos
The Panasonic camera line-up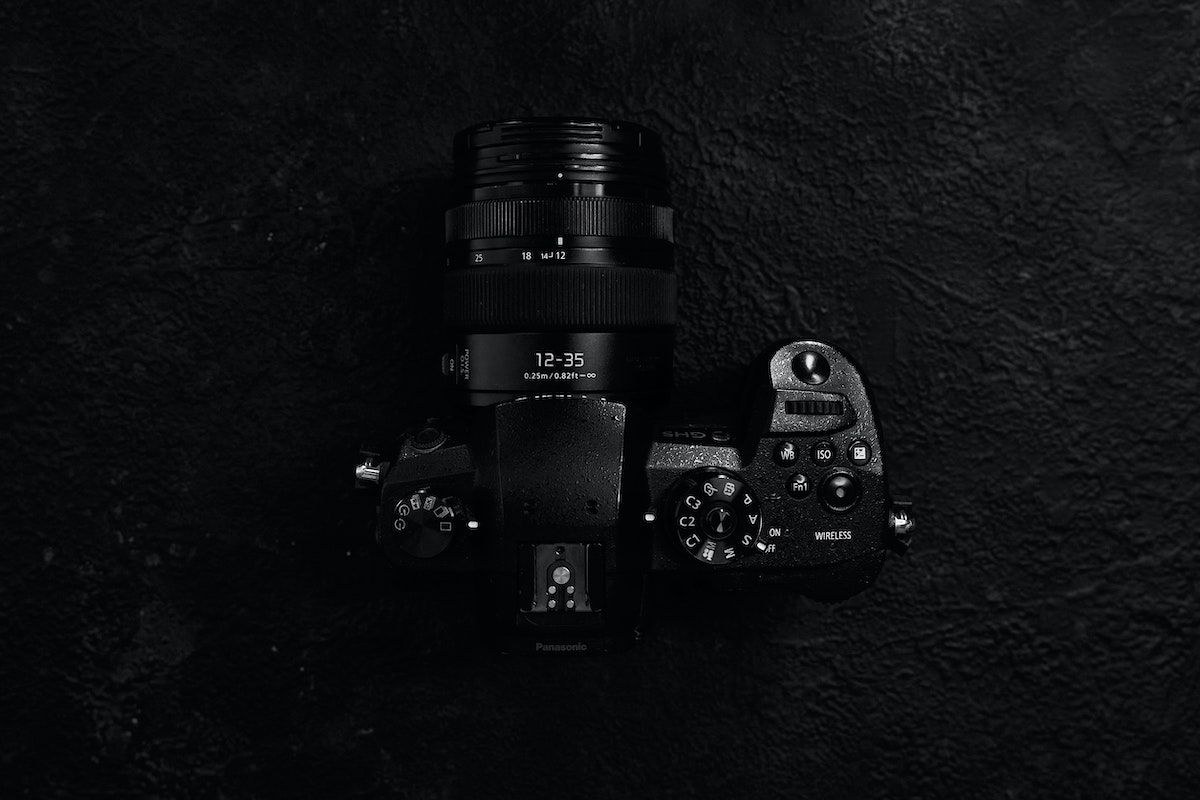 Full-frame
1. S Series
High-end full frame range with excellent professional specifications
Best suits Professionals
Micro Four Thirds cameras
2. G Series
Mid-range cameras
High speed and excellent autofocus
Huge devices
3. GH Series
Exclusively made for photographers and videographers who capture videos
Amazing video specifications with a DSLR structure
Weather-protected bodies
4. GX Series
Low costs to mid-range cost
Best for beginners
Small and compact body
5. GF Series
Entry-level mirrorless range
Aimed at beginners who are adapting to interchangeable cams.
Bridge/compact cameras
1. FZ Series
High-end bridge cams
Good zooming capacity
4K recording and built-in ND filter
2. LX Series
Premium compact cams with good sensors
Full manual exposure and focus controls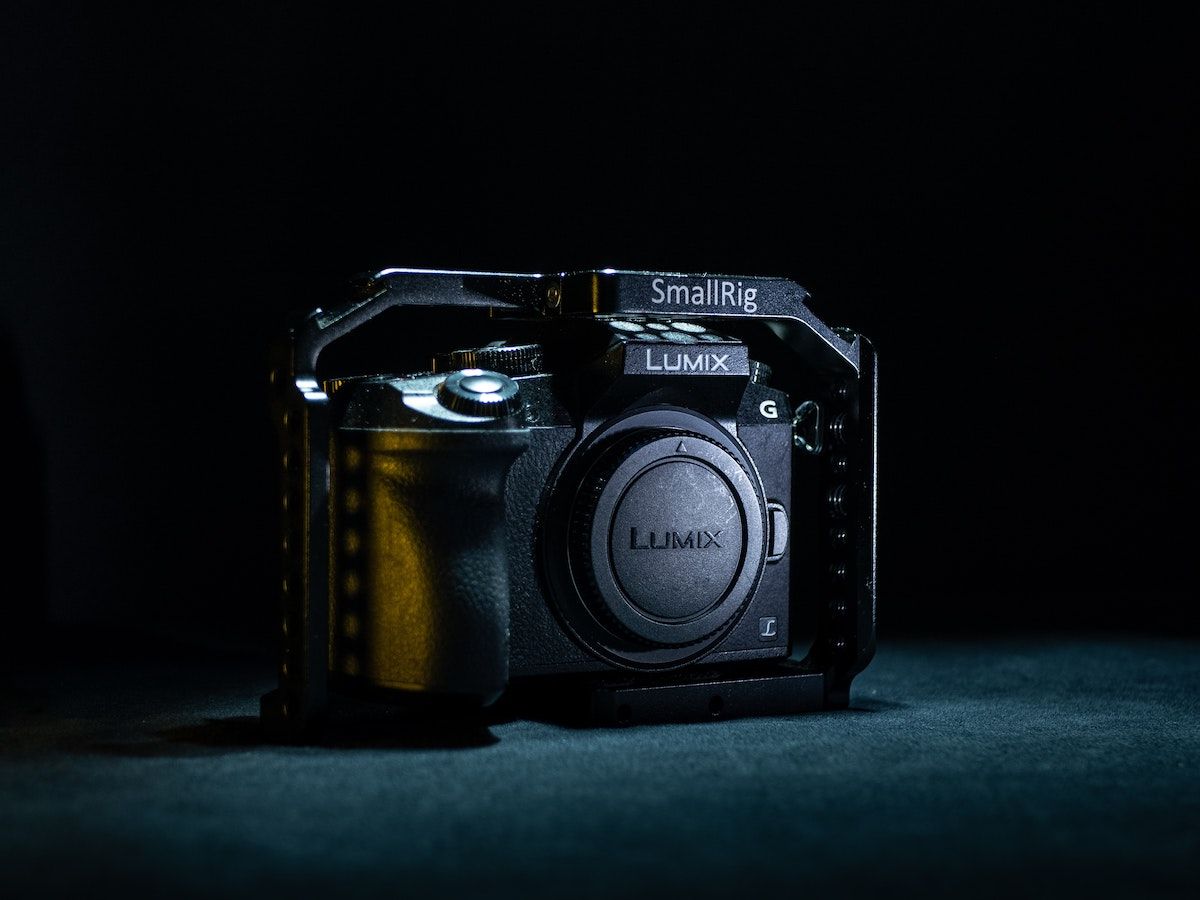 Rent or subscribe to a Panasonic camera
Did you find the Panasonic camera for you?
Hopefully, one of our seven picks inspired you to go and try one of these cameras out! Get your hands on one of the cameras, affordably and flexibly, by renting or subscribing to a Panasonic camera today.
Camera Hire: Take Your Production to The Next Level
71PttfqWPXk
Camera Rental: Save Money with Wedio
5sHshmF1n_Y
Rent Camera Gear: Access Pro Equipment
qqHXJy6AWlc
Panasonic camera FAQ
What is the best Panasonic Lumix digital camera?
Lumix G9 is best for professionals.
Which Panasonic cameras has the best image stabilization?
Panasonic S1 offers good image stabilisation.
Which Panasonic camera is best for filmmaking?
Panasonic Lumix GH5 is best for filmmakers.
Which is the best Lumix camera?
Panasonic Lumix G95 is the best Lumix camera as it has excellent features and is versatile. It also offers good price.
Rent Panasonic cameras from local creators.
Save up to 40%.
Global Coverage included.
https://images.wedio.com/images/listing_images/images/1949156/300x215/EP3A7342.jpg
https://www.wedio.com/en/panasonic-lumix-gh5
https://images.wedio.com/images/listing_images/images/1940173/300x215/61488934815-7C9578B3-86E5-4E1F-AD9C-242FDD80F161.JPG
https://www.wedio.com/en/panasonic-cameras
https://images.wedio.com/images/listing_images/images/1933546/300x215/DSC00064.JPG
https://www.wedio.com/en/panasonic-cameras
https://images.wedio.com/images/listing_images/images/1919902/300x215/rent_panasonic_s1_cine_4k_dci_full_frame_cine_camera___vlog___24-70mm_f2_8___atomos_ninja_v_apple_prores_hlg_10-bit_4-2-2___1tb_ssd___canon_ef_adapter_-_2.jpg
https://www.wedio.com/en/panasonic-cameras